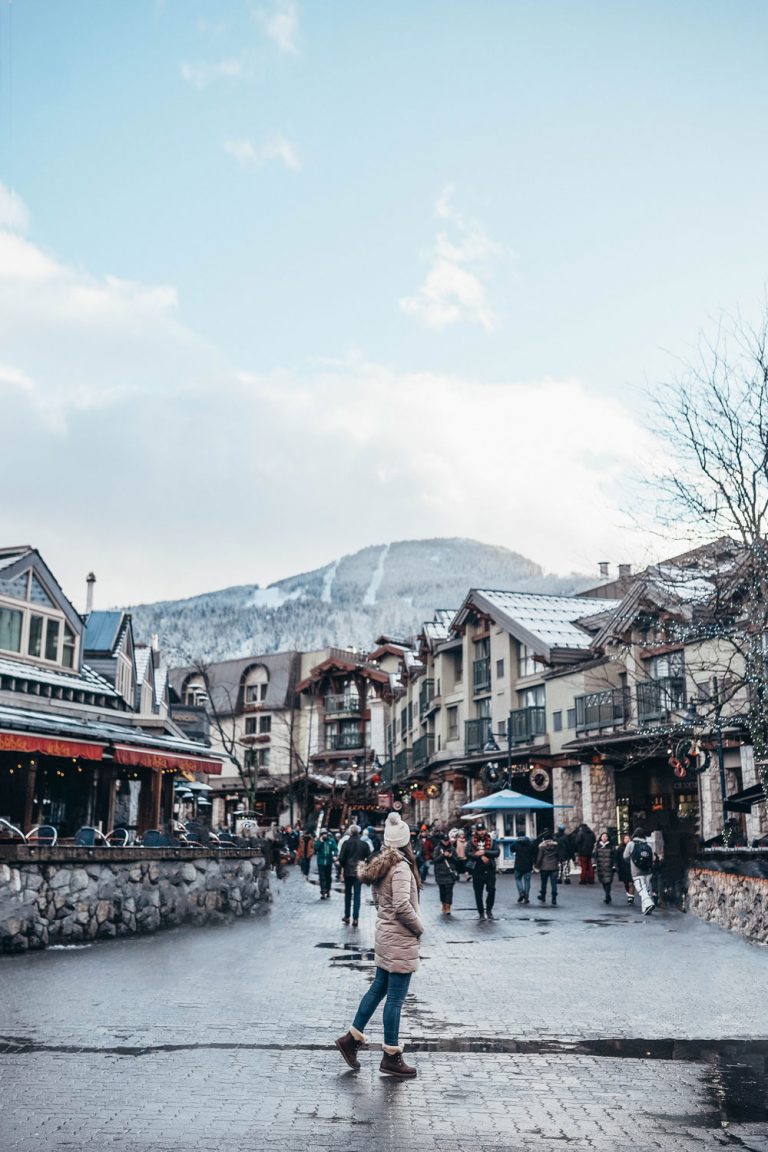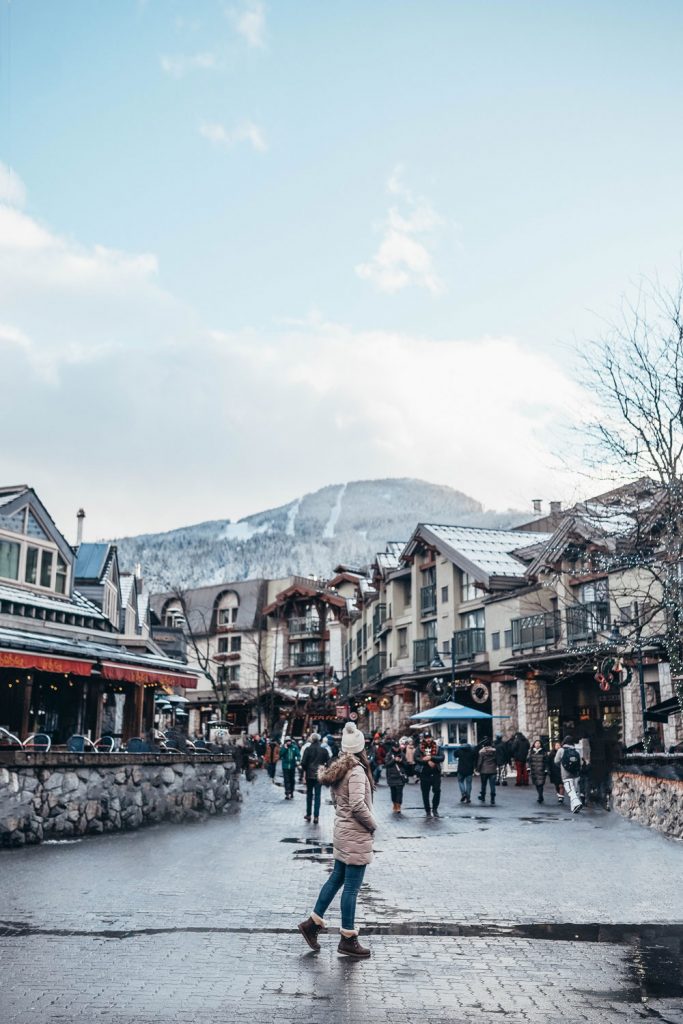 Happy 2020! I took some time off over the holidays, not only for Christmas and the like but I was also truly offline given that I was at my cabin on the Sunshine Coast. To close out the festive fun, this past weekend my older sister and I took off to Whistler for a quick one-night sisters getaway (my little sister was supposed to come too but was sick sadly, we missed her!). I've only stayed in the village once or twice so was so excited to stay at Pan Pacific Whistler at their Village Centre location for the first time—if you caught my stories this weekend then you'd see how dreamy the whole experience was as it happened live, but wanted to recap it all today along with our amazing Vallea Lumina experience!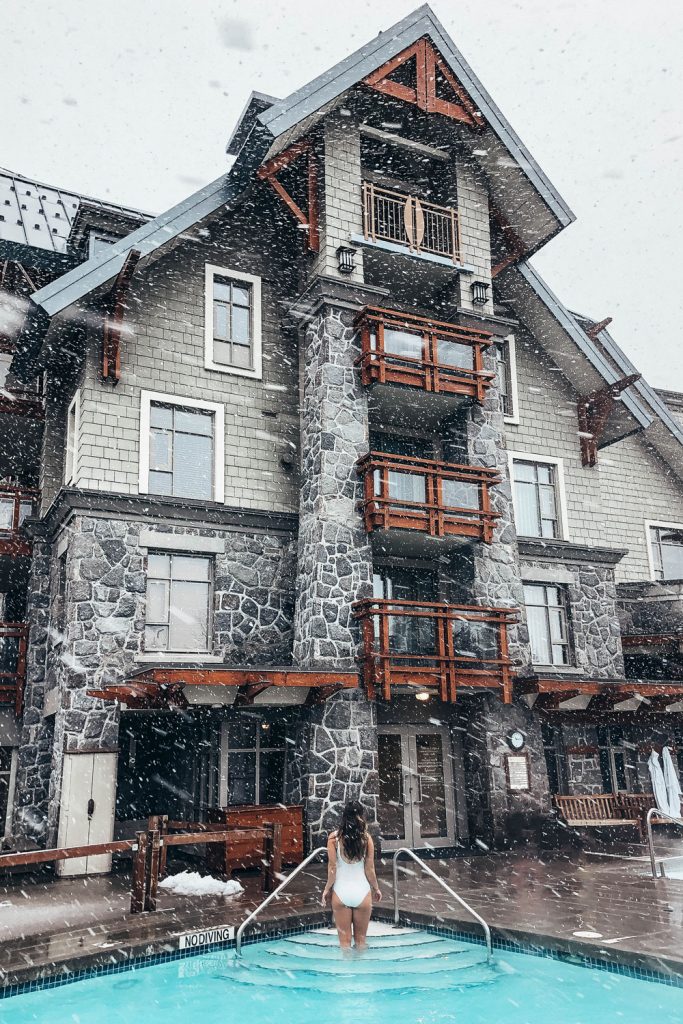 First of all, our winter has been slow coming but the snow has really picked up in Whis especially (with snow in the forecast even here in Van—for those of you not from Canada, the west coast of Canada is generally very mild actually, we don't get a lot of snow in the city compared to the rest of the country!). It was snowing so gently the first day—that kind of magic icing sugar snow. But my personal preference is the heavy, softball sized snow which is what we got to wake up to the next day. I spend most of my time in Whistler in the fall, spring and summer, so being there for a proper snowy couple of days was incredible.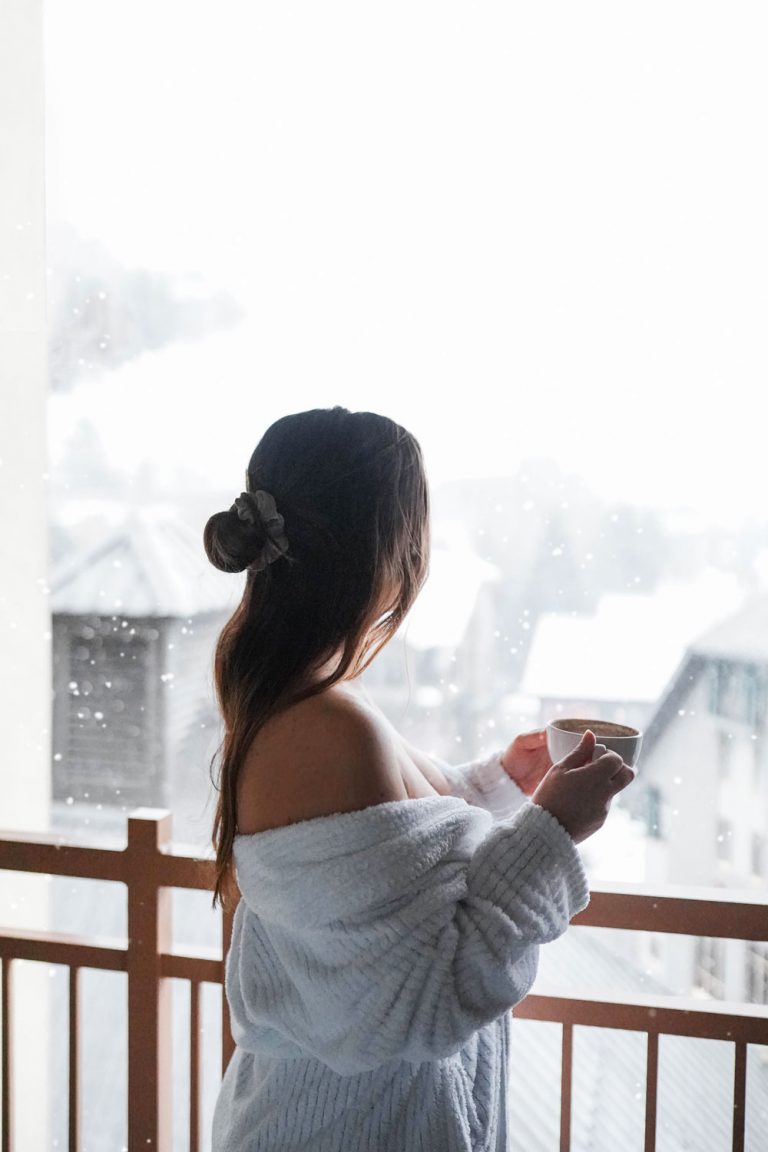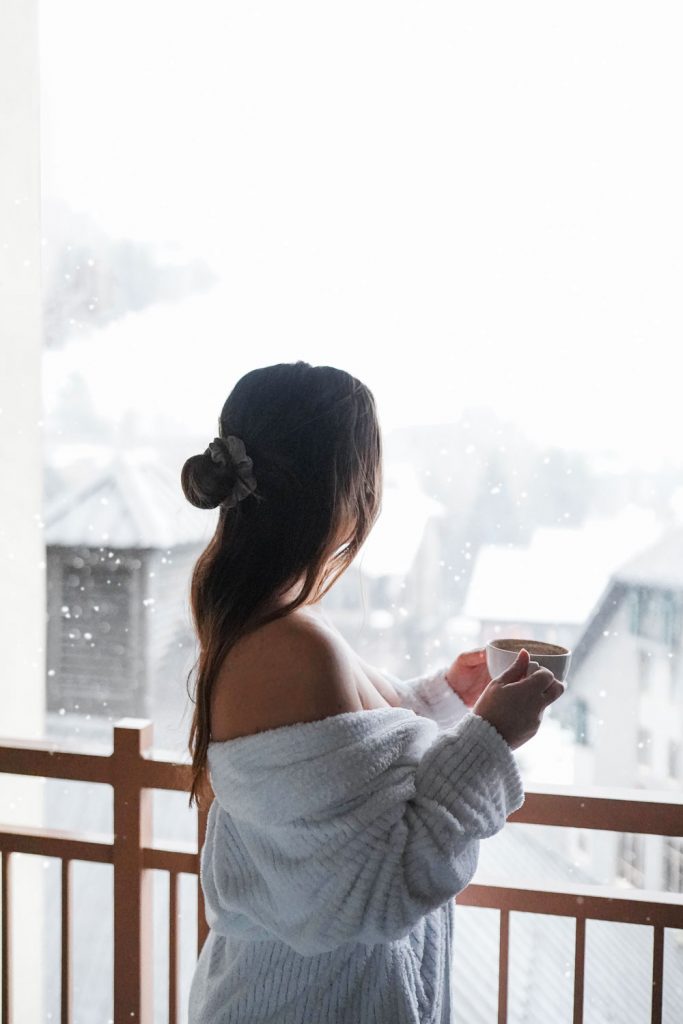 We checked in to the Pan Pacific after a beautiful day at Scandinave (more on that in a future post!) and my jaw literally dropped when we saw our gorgeous suite. With floor-to-ceiling windows showcasing a view of the village in the massive living room, it literally felt like we had the best view in town. And if you've never had a chance to wake up to a view of Whistler with the snow falling down after the best sleep, please put this on your bucket list because it was a truly magical experience. I use a sleep app to track my sleep and had a seriously solid 100%, 9 hour sleep in the Pan Pacific's incredibly cozy bed.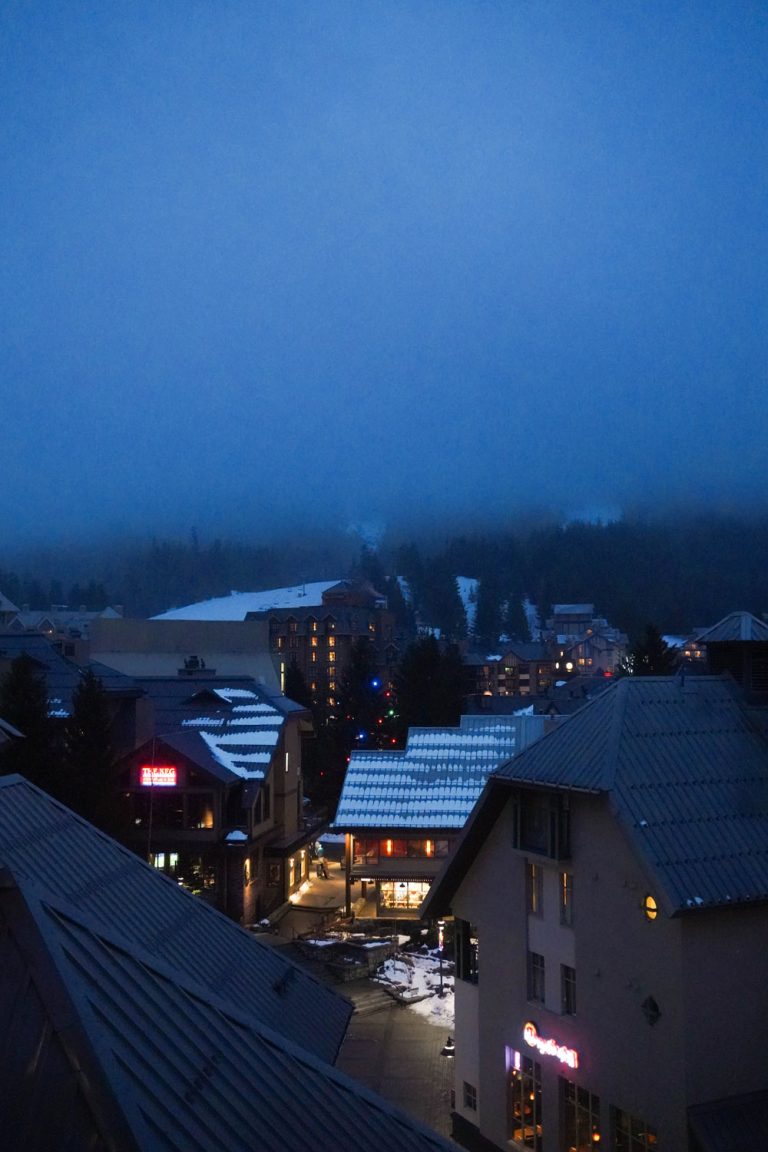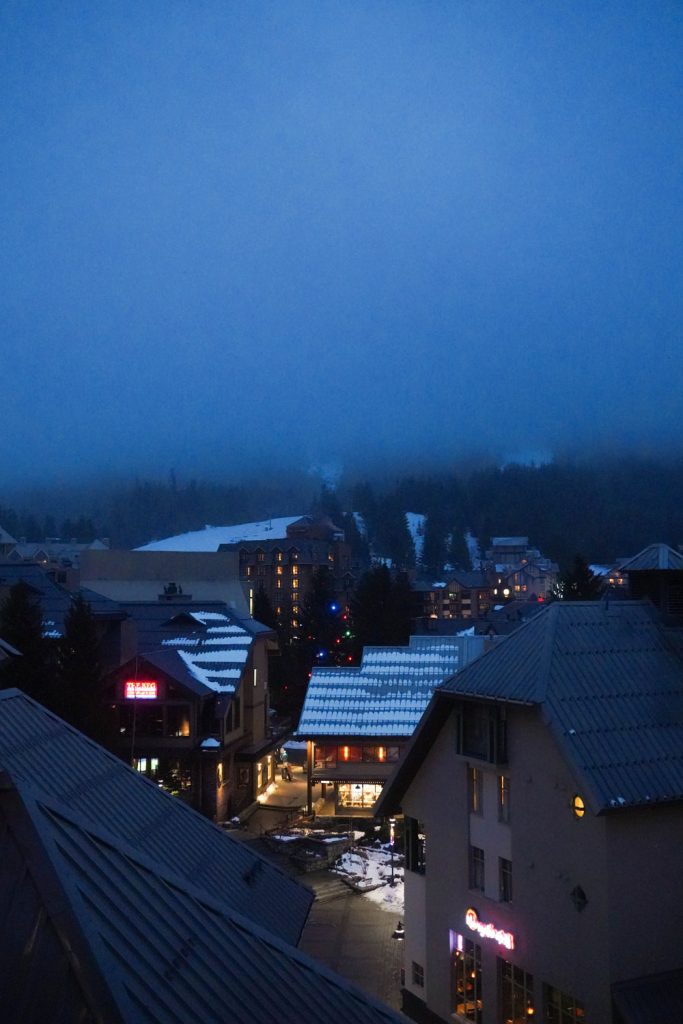 We'd originally had plans to go zip lining in the morning but with my little sister unable to come, we decided to rain check it so that we could do it all together another time, and it actually worked out for the best because with holiday craziness finally winding down, it was seriously lovely just relaxing at the pool (well, the hot tub more specifically, it was snowing buckets!), enjoying the Pan Pacific's incredible buffet breakfast (which you can even take up to your room, which is exactly what we did for a cozy, snowy breakfast) and just lounging in our beautiful space.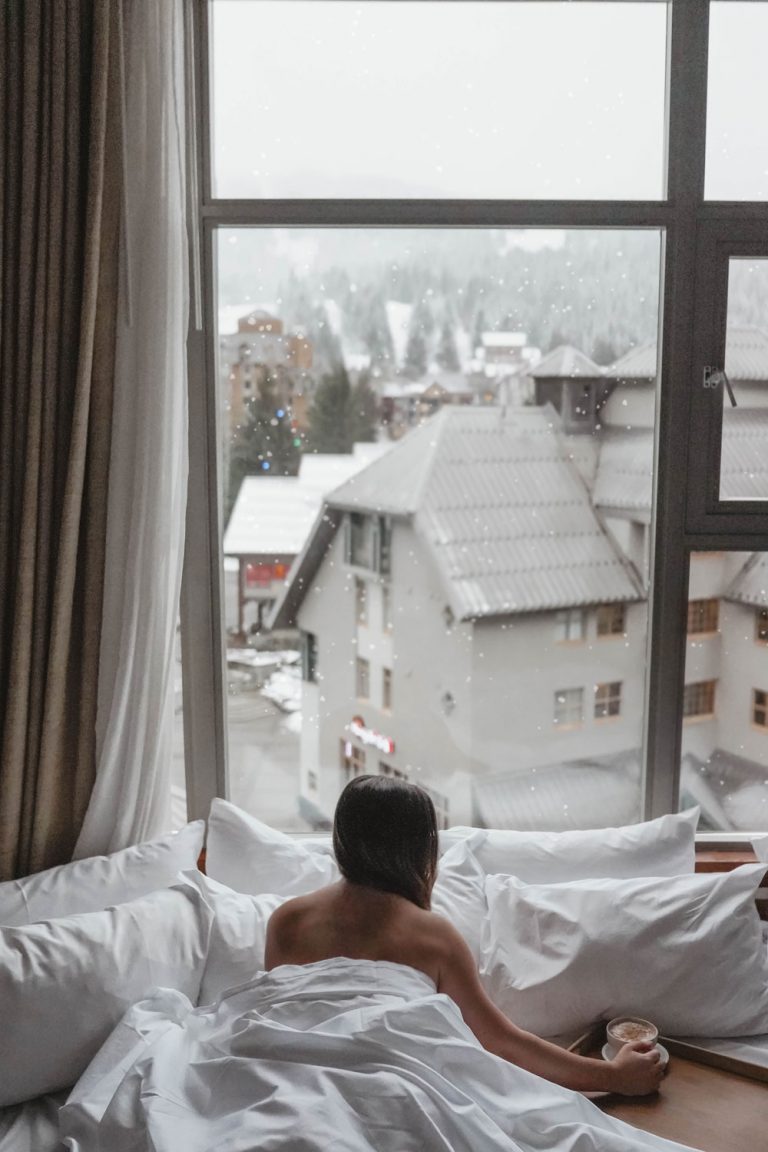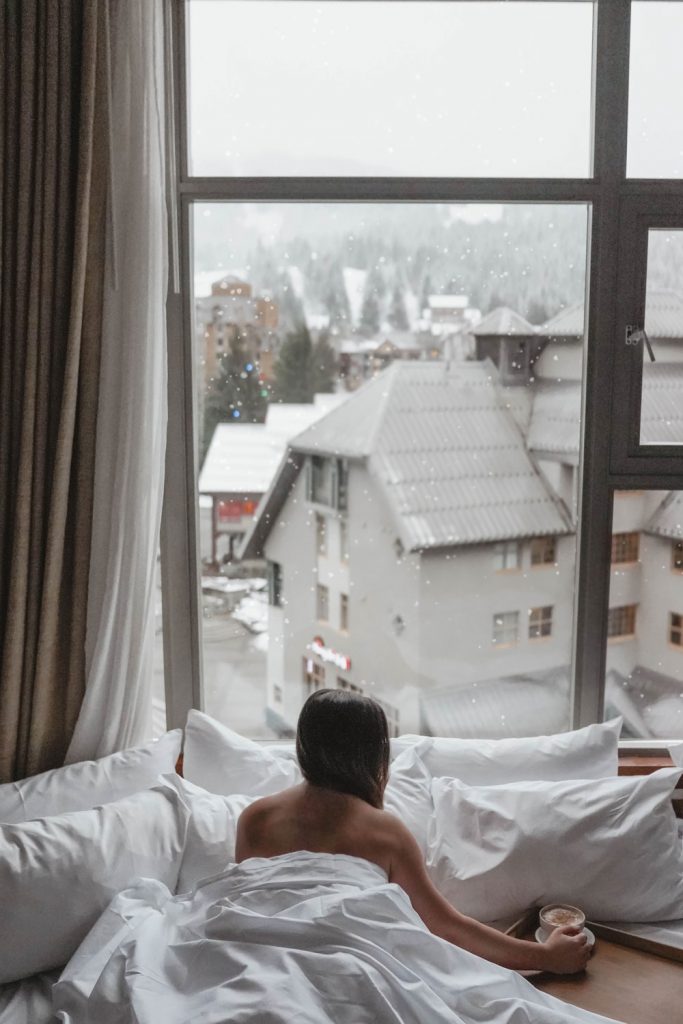 Given that this was my first time staying with the Pan Pacific, I was honestly blown away by their customer service. They sent through an SUV shuttle to Scandinave Spa to pick us up our first day there, they give access to both locations (their other Mountainside location being at the base of Blackcomb) so that you can use both spa/pool/gym facilities, and my older sister had lost her gloves and they managed to track them down and are mailing them to me, which is just so above and beyond the call of duty.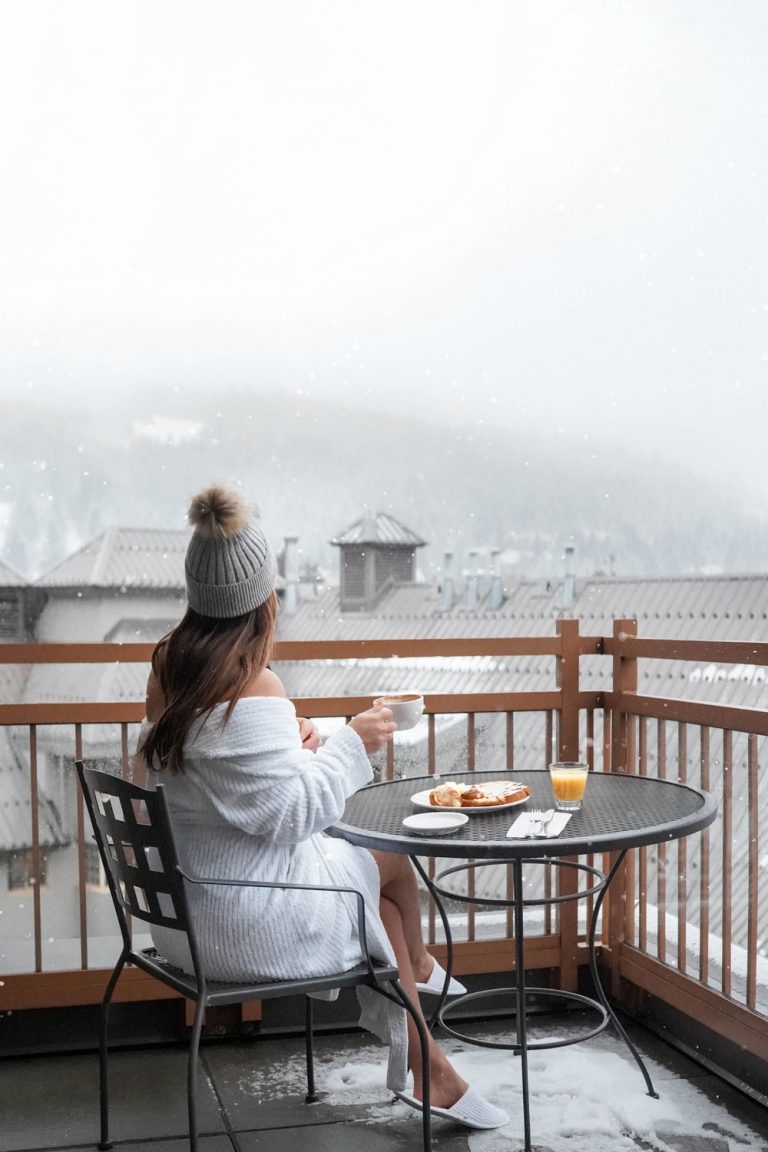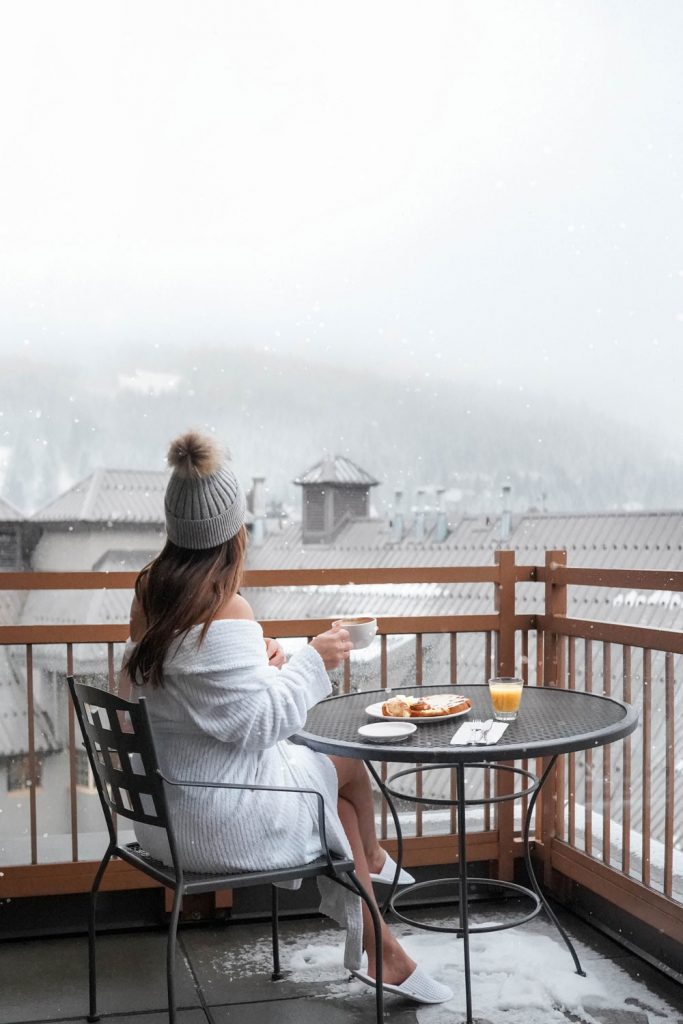 The unparalleled location, amazing suites and incredible amenities aside, this level of customer service was truly unbelievable and stuck with me. Of course, one thing that's always important to me in a hotel in addition to all of these already-amazing qualities is the dining situation, and the Pan Pacific shone in that regard as well.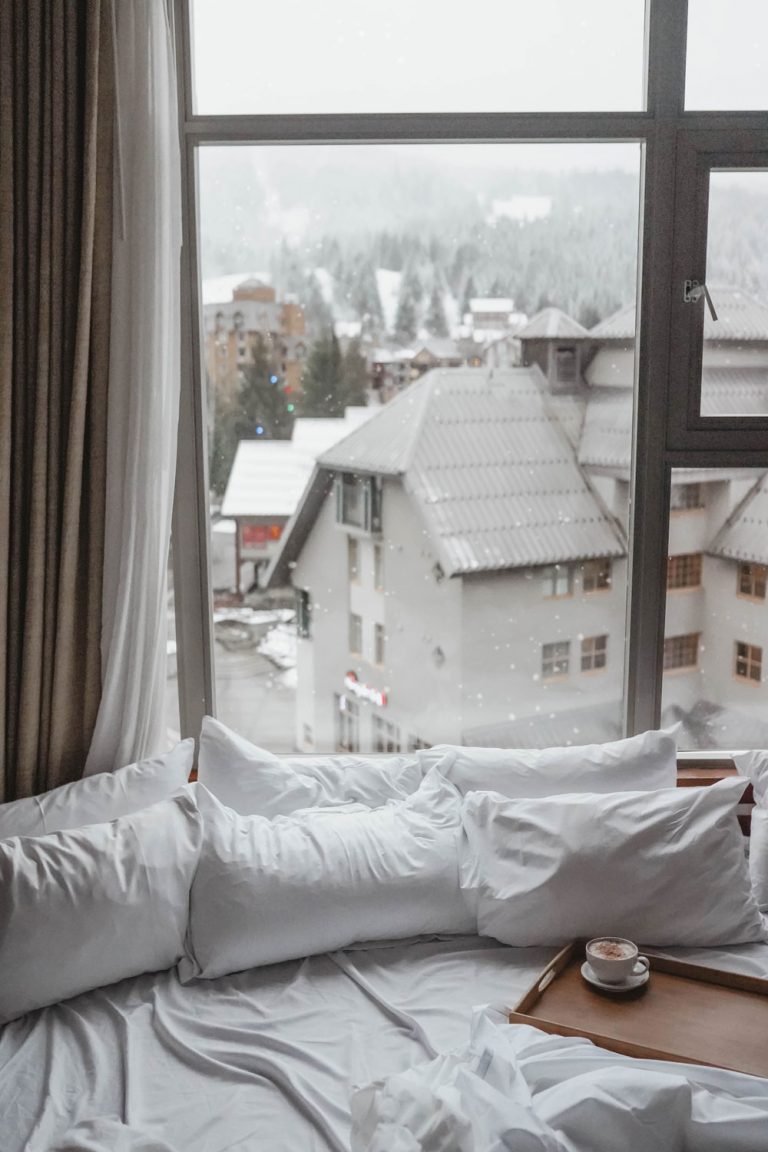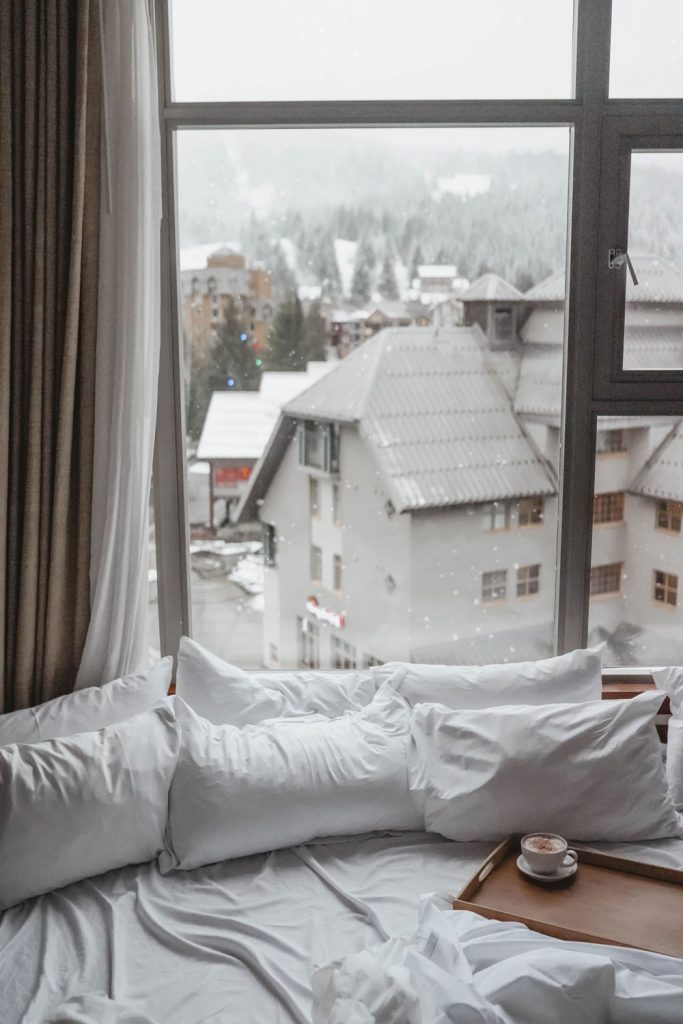 We got to enjoy drinks and dinner at The Raven Room, and coincidentally it was their first year anniversary! It was so fun to be there for the big night and to take in the buzz, with all their festive decorations still up. Their cocktails were unbelievable—I am a gin aficionado and we both got gin cocktails that were next level. The purple float on mine is from Empress Gin! We shared the burrata, beet hummus and I got the niçoise salad while my sister got the laksa curry, all so amazing and tasty.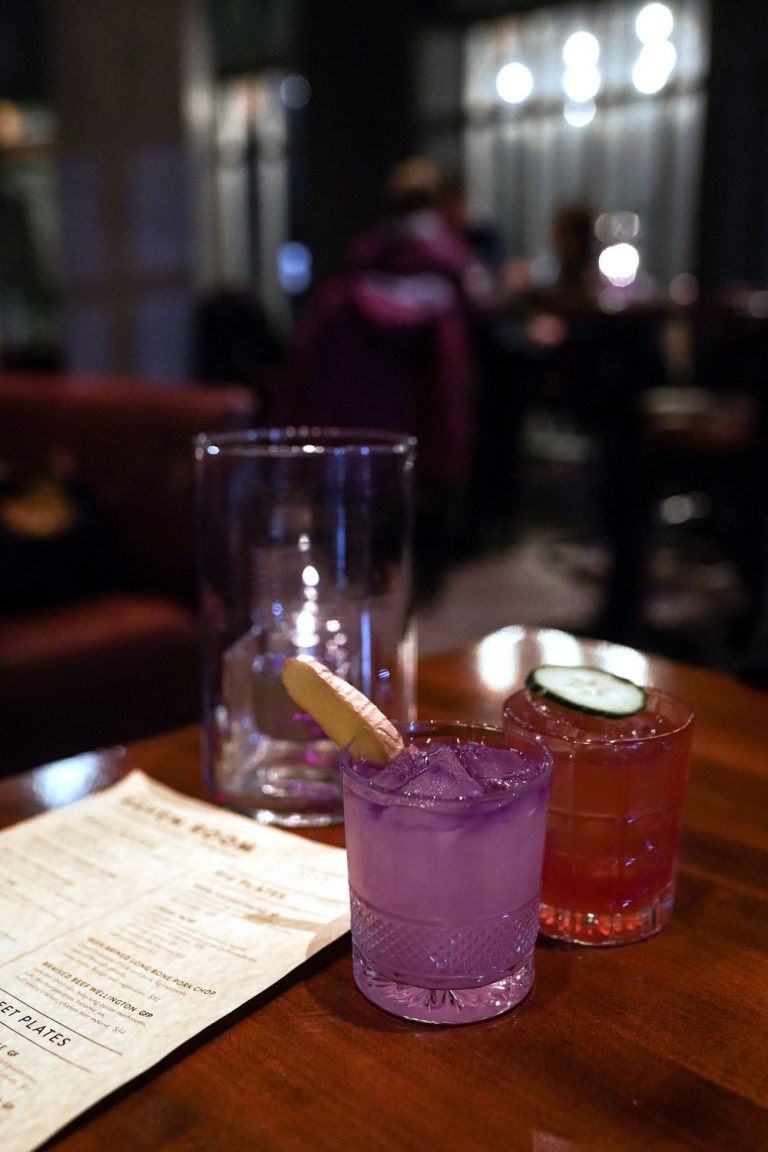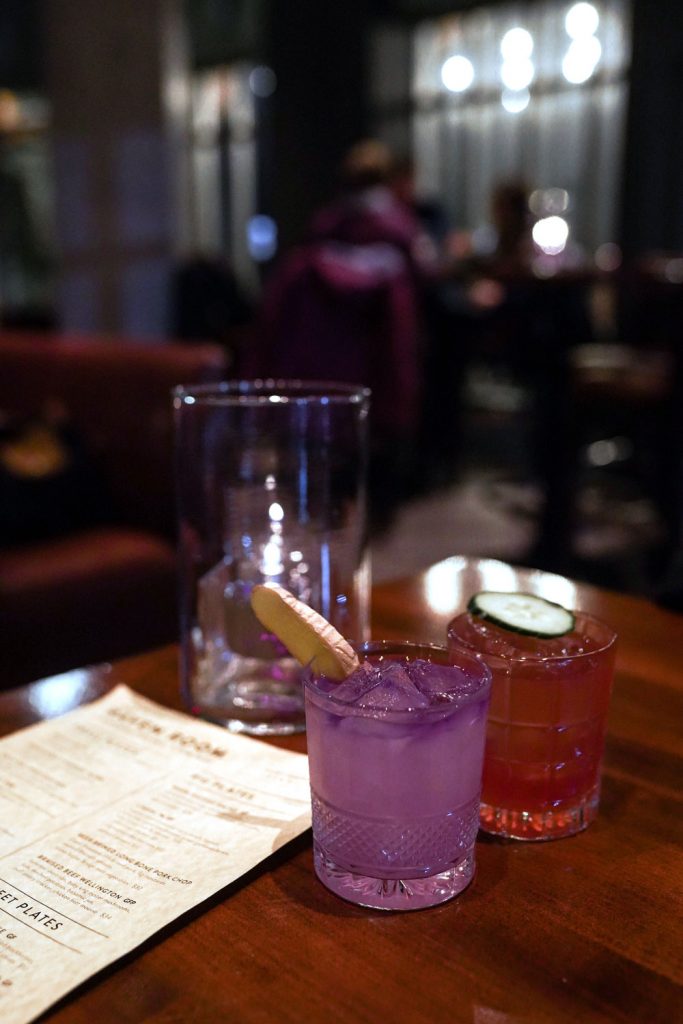 Hilariously, after we'd enjoyed this incredible meal on our first night wherever we went the next day and mentioned we'd been to The Raven Room every local raved about it, from the sales associate at Aritzia to our server at Dubh Linn Gate.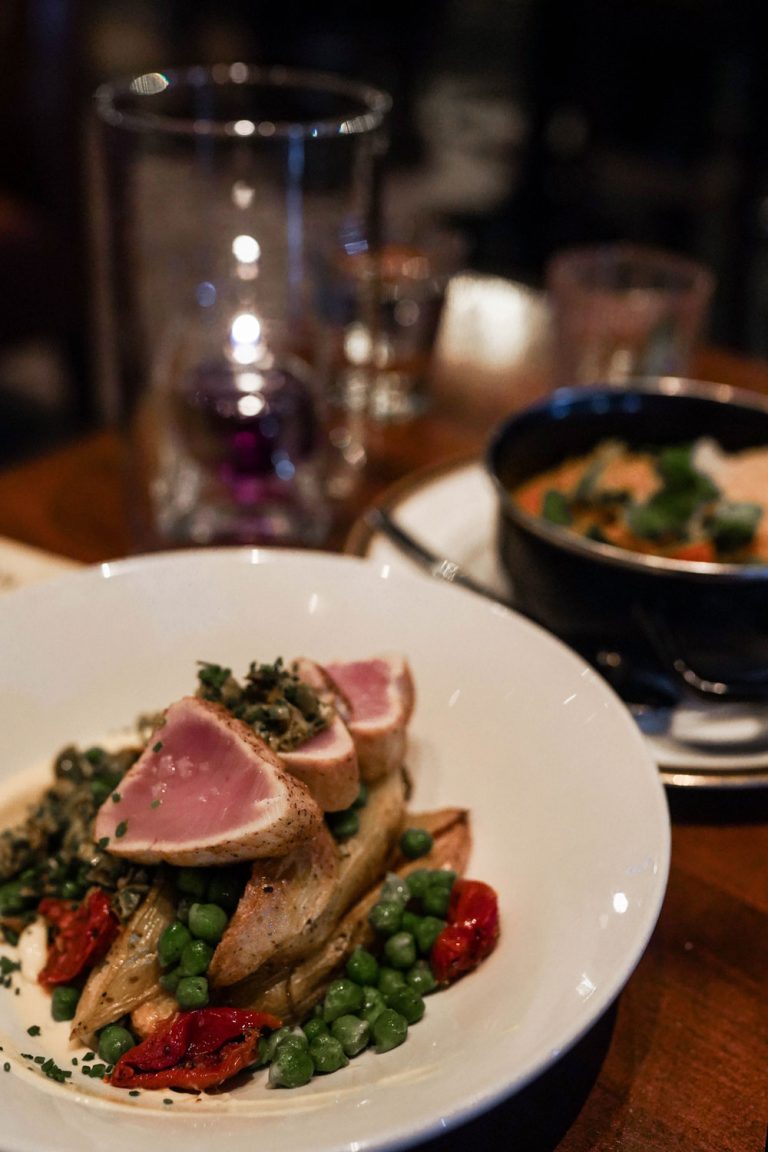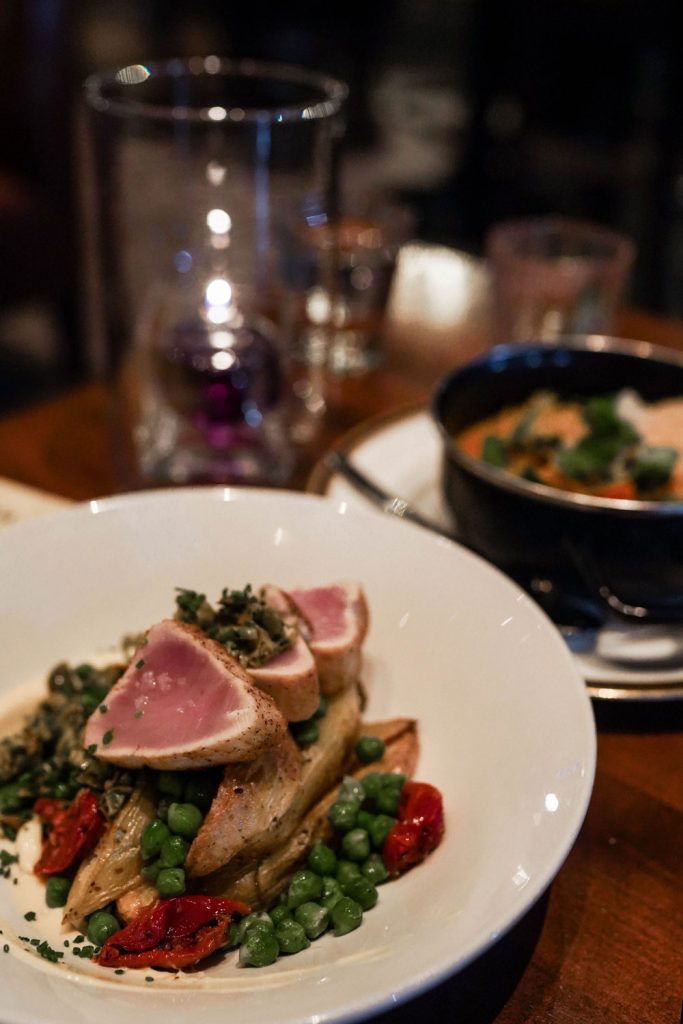 I feel like that's always the hallmark of a truly great place (particularly in a town that has a lot of tourism)—if the locals like it, you know it's legit. I would 100% return to The Raven Room whether I was staying at the Pan Pacific or not in the future, though it certainly made for a lovely night to just head upstairs and basically straight to sleep after such a big and amazing meal!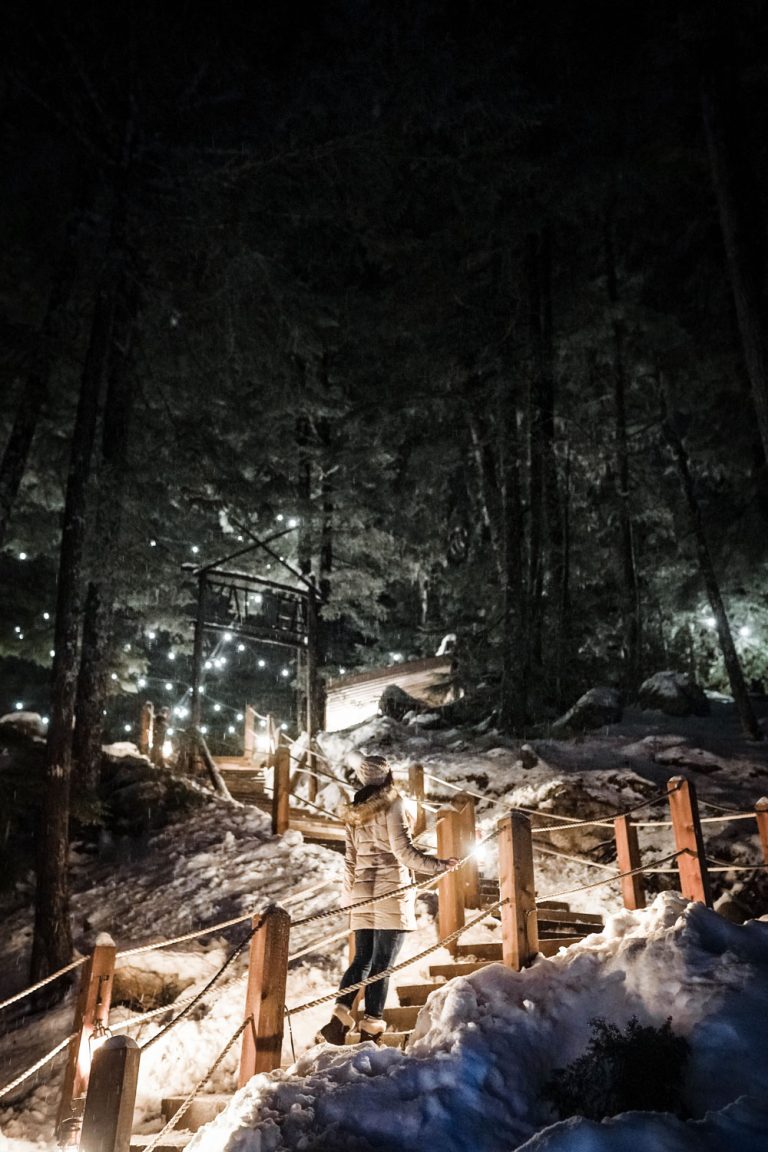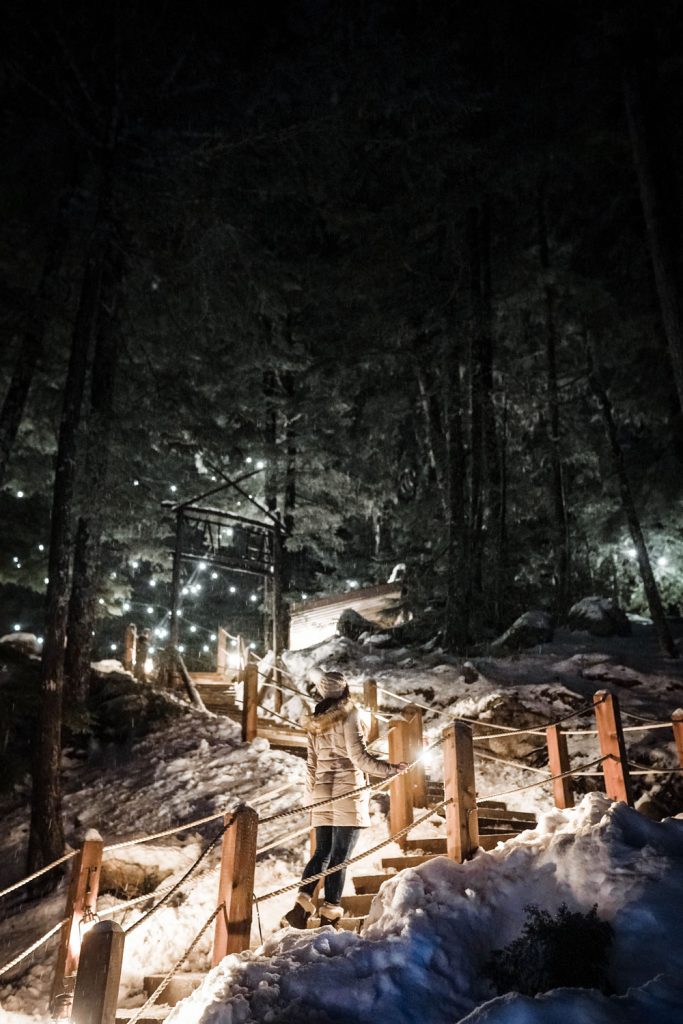 Another highlight of this trip was getting to experience Vallea Lumina for the first time. Vallea Lumina is an immersive light and music experience through the forest at Cougar Mountain, just a 10 minute drive or so from the village. Shuttles are leaving constantly so it's super easy getting there and back and not having to worry about a car or driving (you get picked up right at Gateway Loop in the middle of Whistler Village so super easy) and they take you straight to the base camp where you begin the adventure.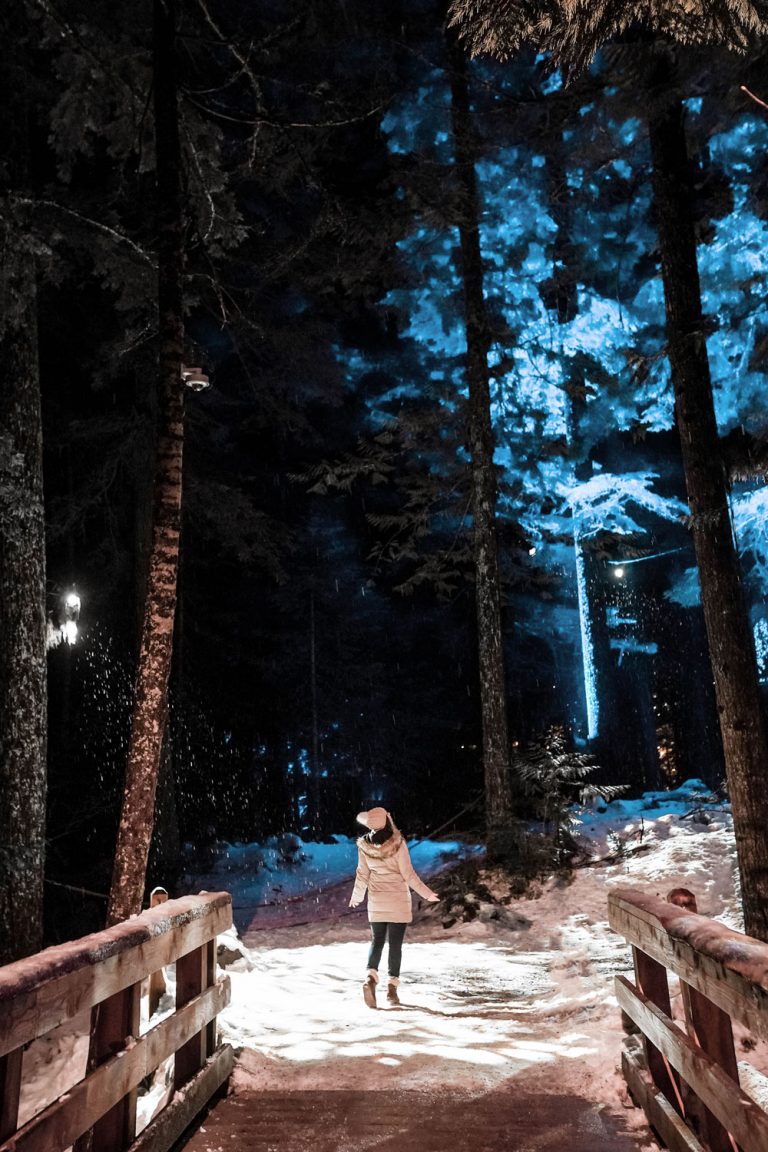 The lights and music tell a story as you make your way through this enchanted forest—in one word, it was seriously magical. We felt like we were kids again, taking in the gorgeous displays every few paces or so, and the best part is that there's an actual narrative to it tracking the path of long-ago hikers and the story of Whistler ages ago. If you come in the middle of any of these narratives, they start up again every 45 seconds or so so you can really take the whole thing at your leisure.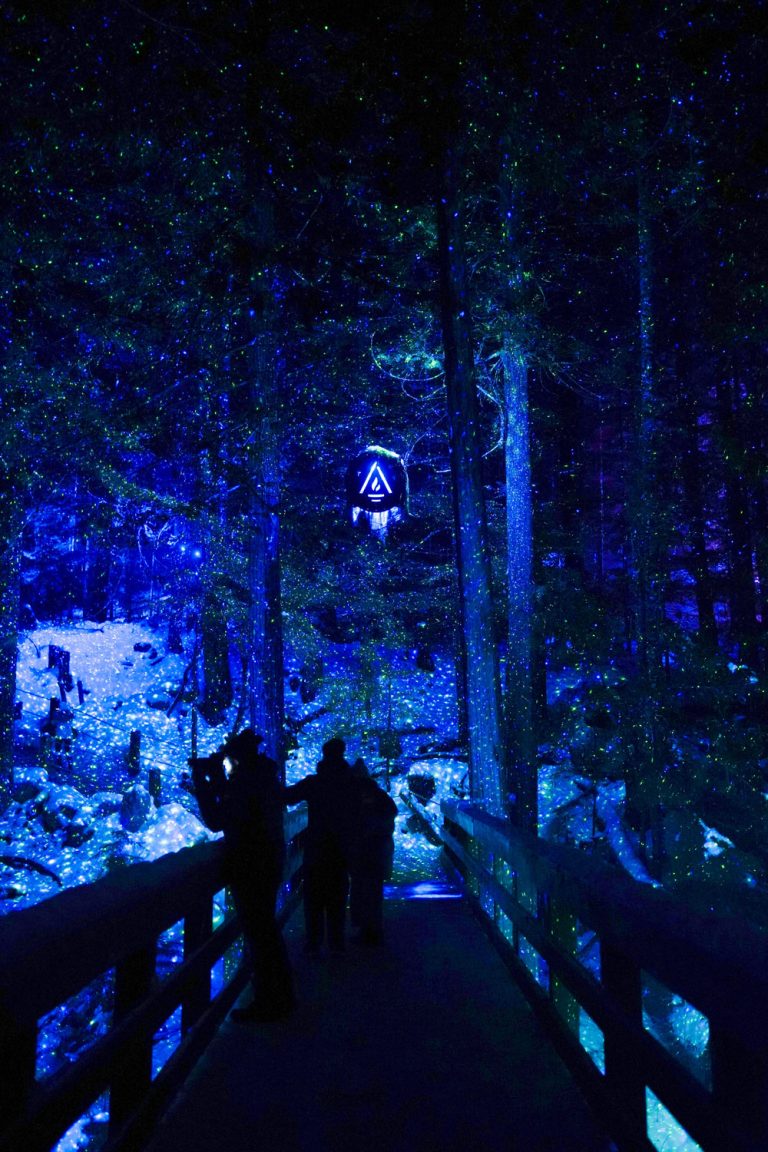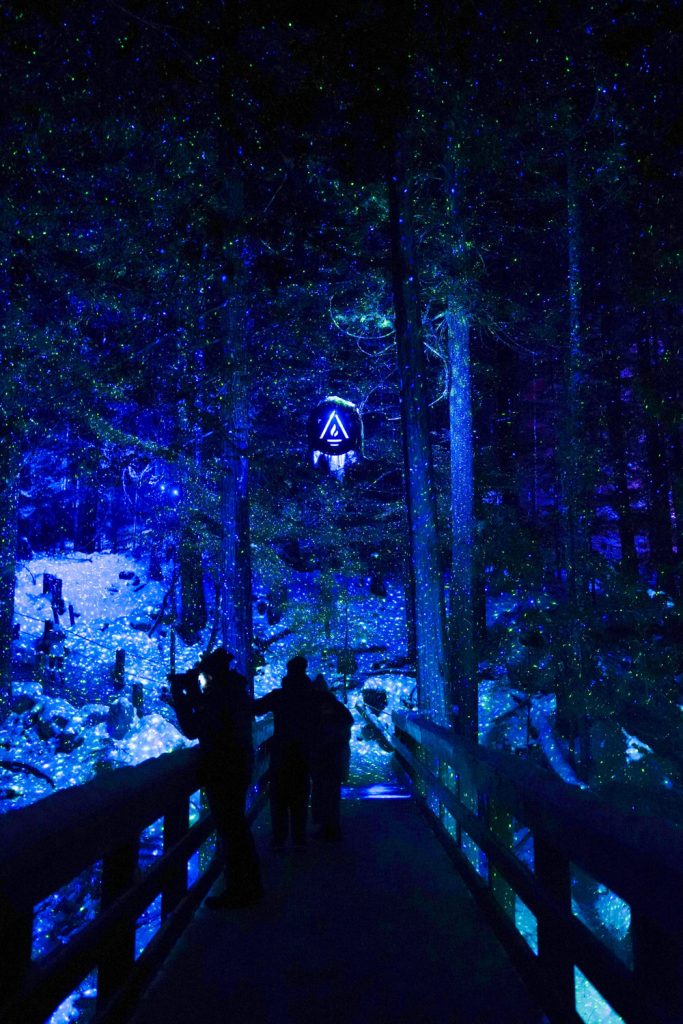 My personal favourite part was the stardust over the bridge, where the trees, bridge and river were blanketed in this gorgeous speckled blue and green light as music played along to the light's rhythm. It's such an uplifting and beautiful way to experience the magic of Whistler's natural beauty in such a unique way. If these pictures don't convince you enough of the magic, I'd really suggest checking out the video here that really brings Vallea Lumina to life! I was saying to my sister that this is the kind of thing I'd love to bring my kids to in the future, there were quite a few little ones who looked so spellbound and in awe along the trail!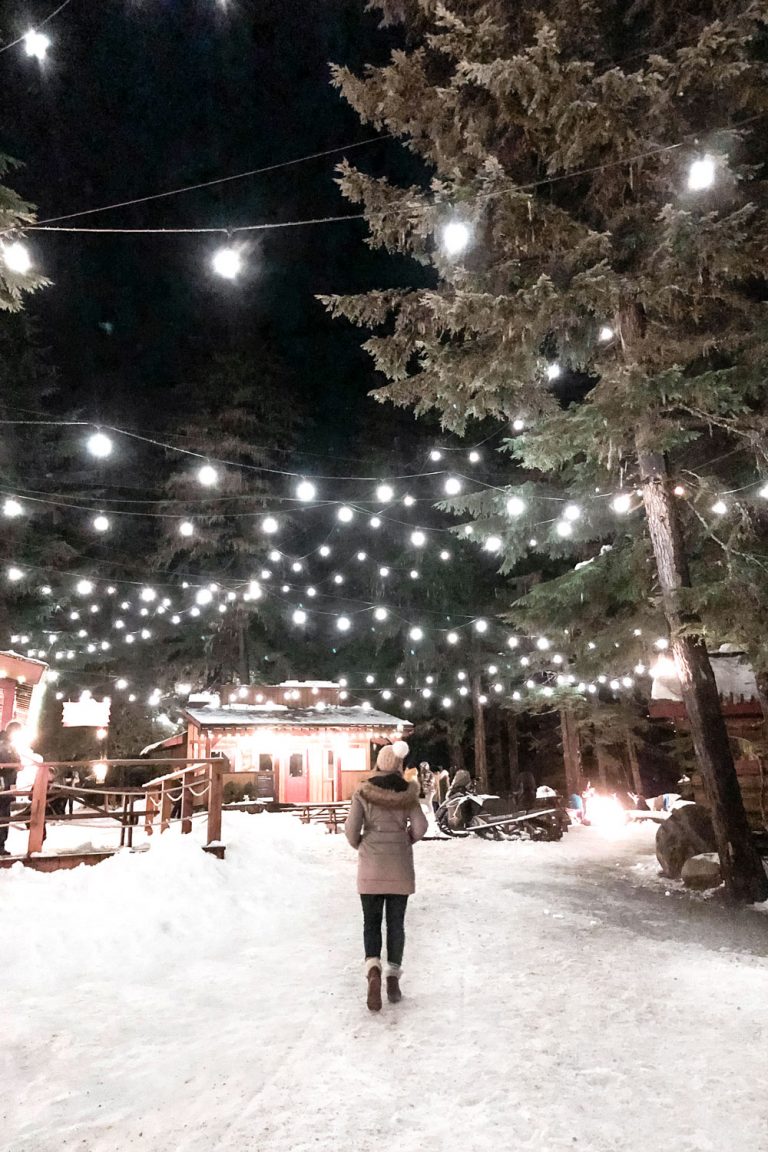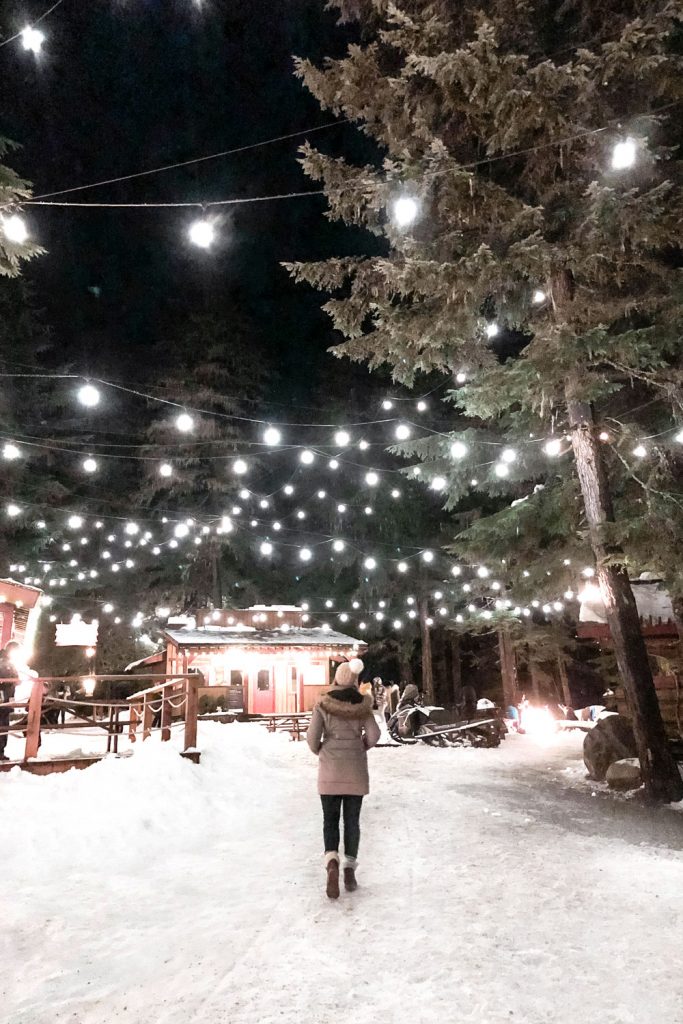 But whether it's with your family, friends or for a date, this is an experience you shouldn't miss! While all the shuttles were full on the way out to the base camp, because it's a decent trail it never felt too busy or cramped at any point. But given that they're becoming such a popular attraction in Whistler, I'd really recommend booking ahead—you can get tickets here!
Because this trip was such a quick one I didn't end up going up the mountain to ski so I'm already planning my return back for the next couple of months. For now, the memories of this incredible trip in Whistler will have to sustain me—a huge thank you to Pan Pacific Whistler, The Raven Room and Vallea Lumina for hosting us! Make sure you see all my Whistler guides here to learn even more about one of my top happy places in the world.
All the photos in this post were edited with my Snow or Decor Presets from the TVOB Presets Classic Collection.