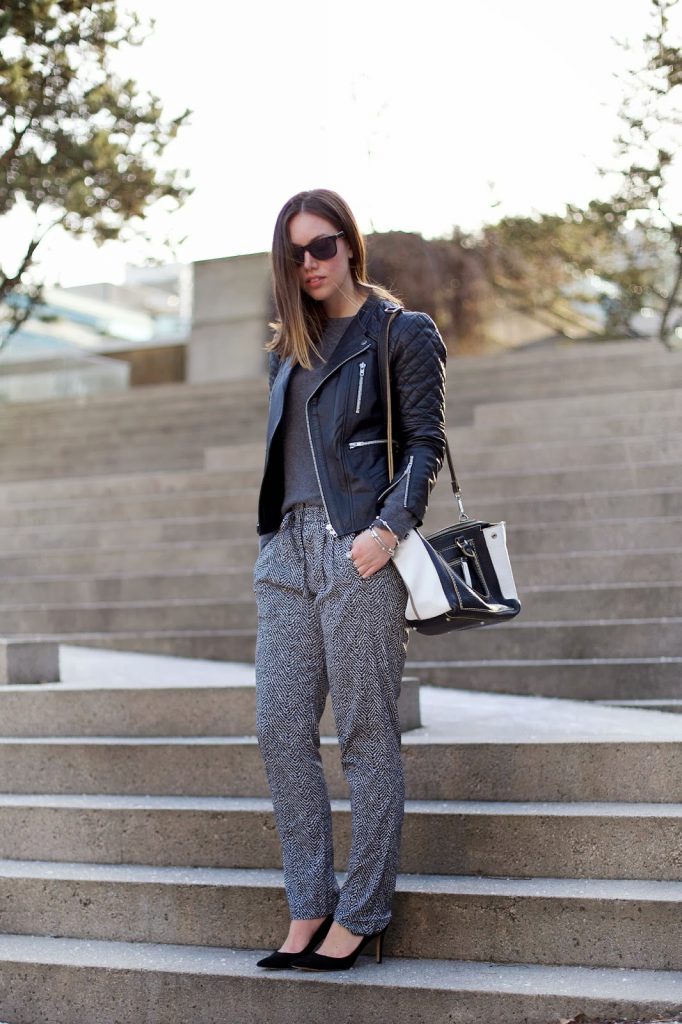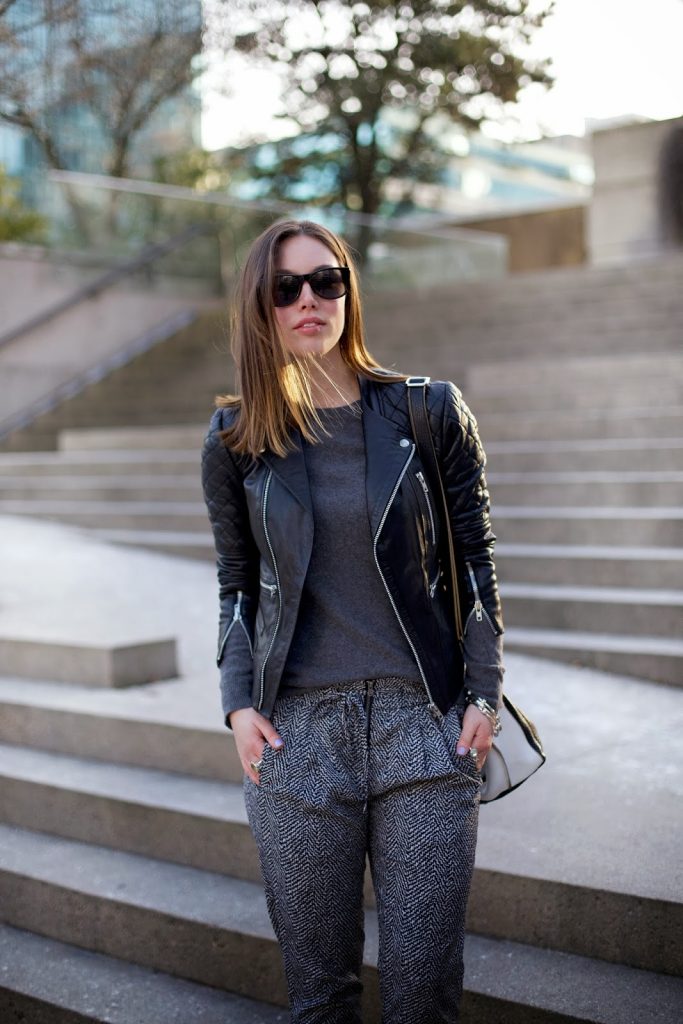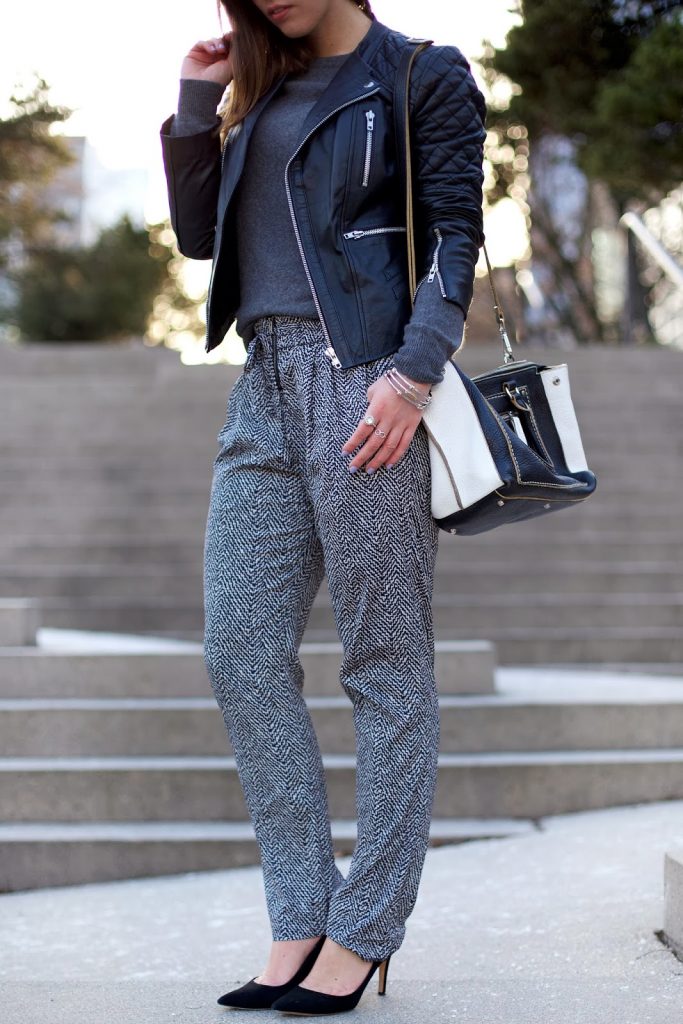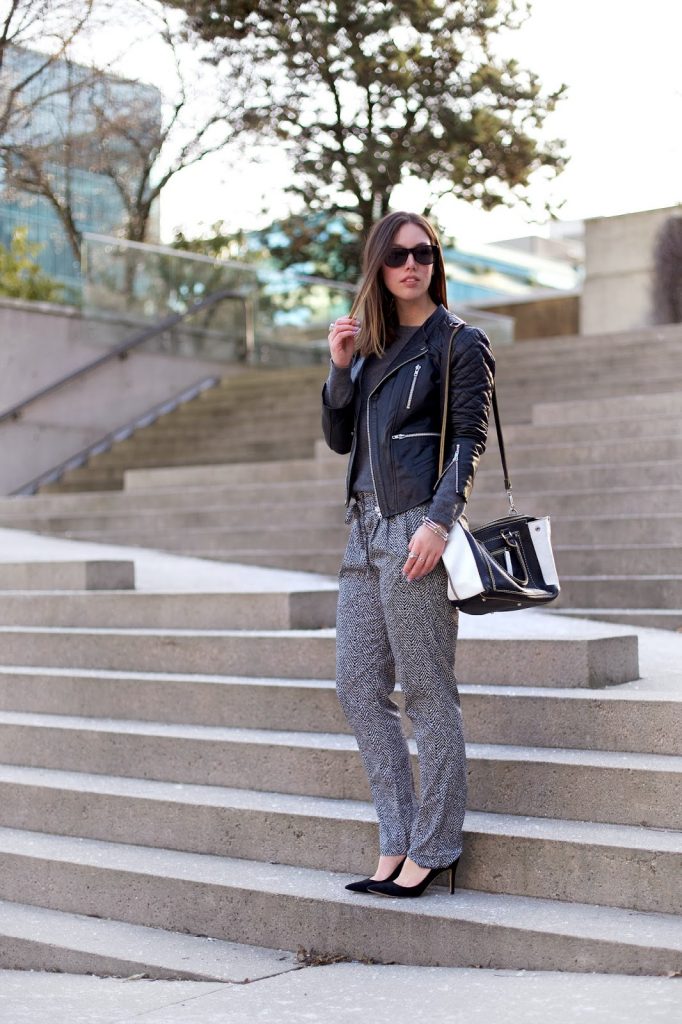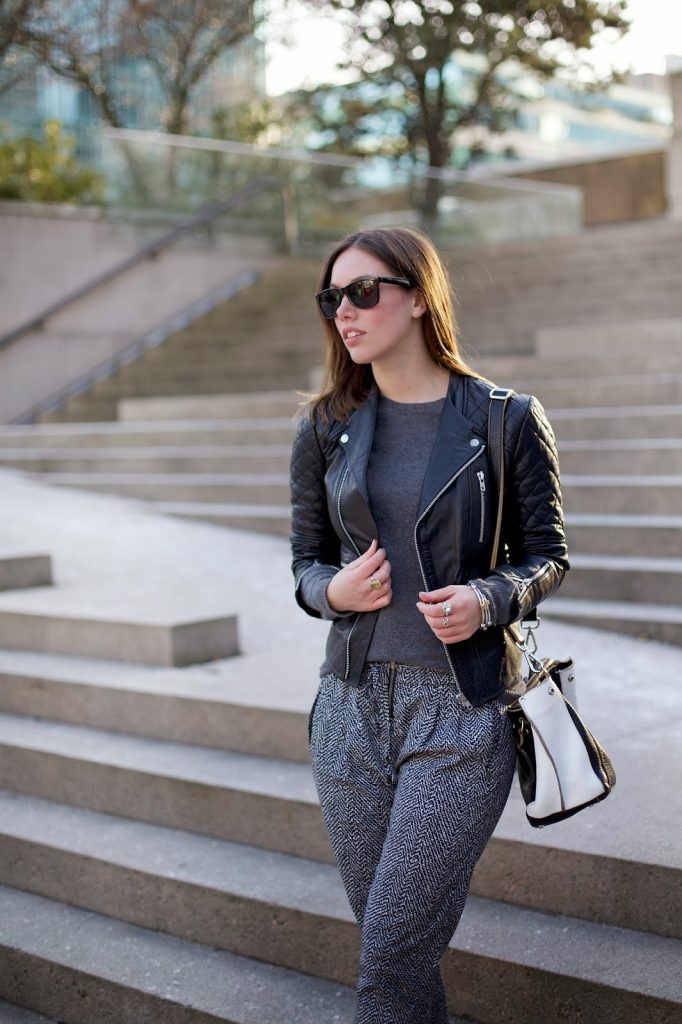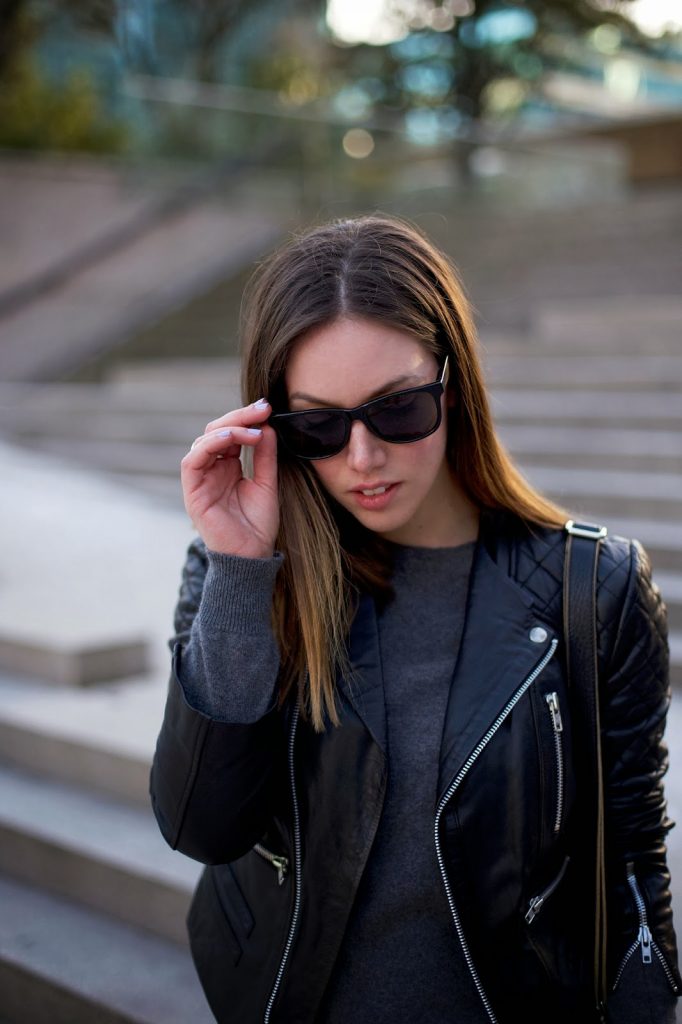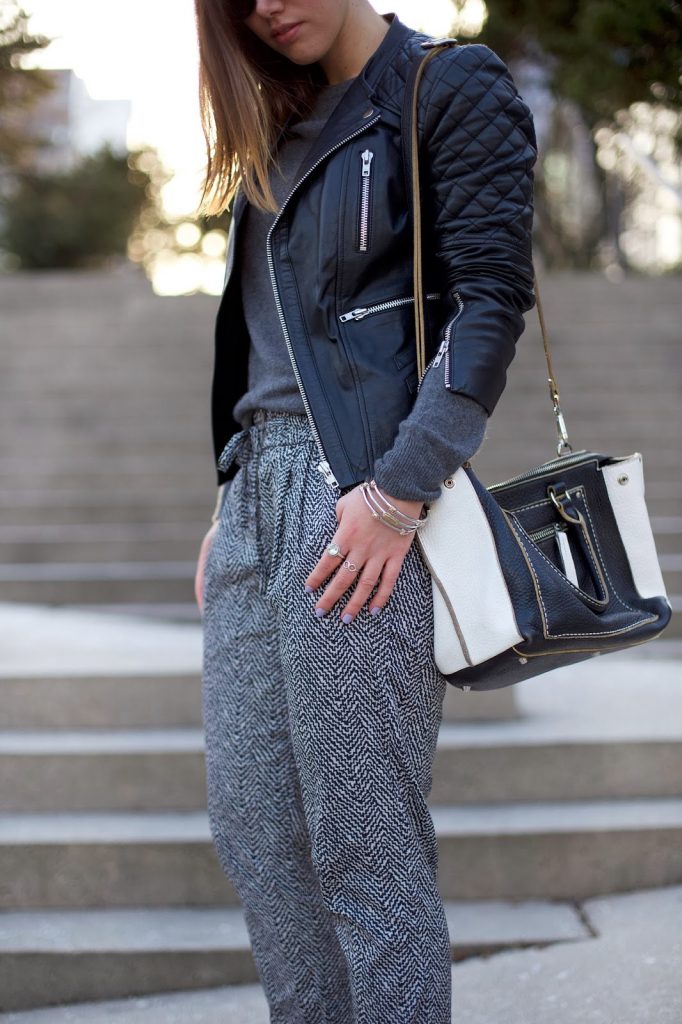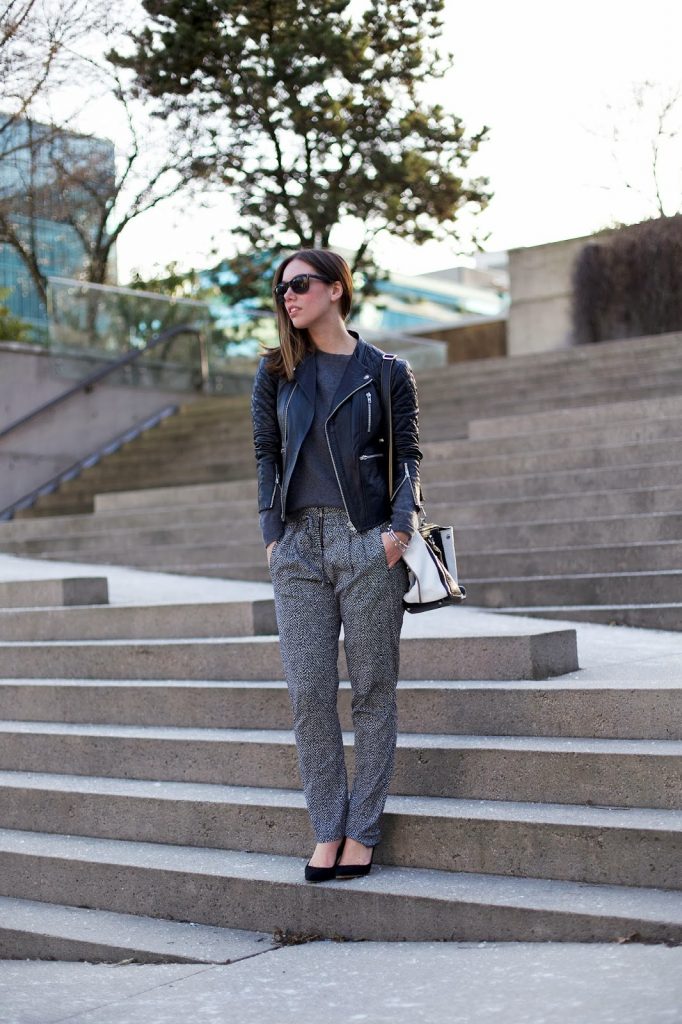 After a whirlwind trip to Florida last week (some pics from that on the blog tomorrow!) I escaped to the cabin to catch up on sleep, the Olympics and…that's about it. There's nowhere I find more peaceful and restful than the cabin, mostly because it's just so beautiful outside (
rain
or
shine
!) that I feel so uninspired to sit inside and work – definitely one of my main goals this year is to make a couple trips up per month, it's so good for the soul.
Speaking of last week's travels, while digging out my summer wear storage for Florida, I stumbled upon these lightweight printed pants that
were a
big
favourite
during the spring and summer. I was glad I found them because they're really so perfect for this between-winter-and-spring time – with a
leather jacket
, cashmere sweater and a toned-down colour palette (or a non-existent one as is the case here), the pants help give a lightness to an otherwise wintery look. This recent rediscovery has definitely inspired me to start hunting around more for other spring/summer pieces to reincorporate into my wardrobe! What about you? Any pieces you can think of that might be worth reintroducing now?