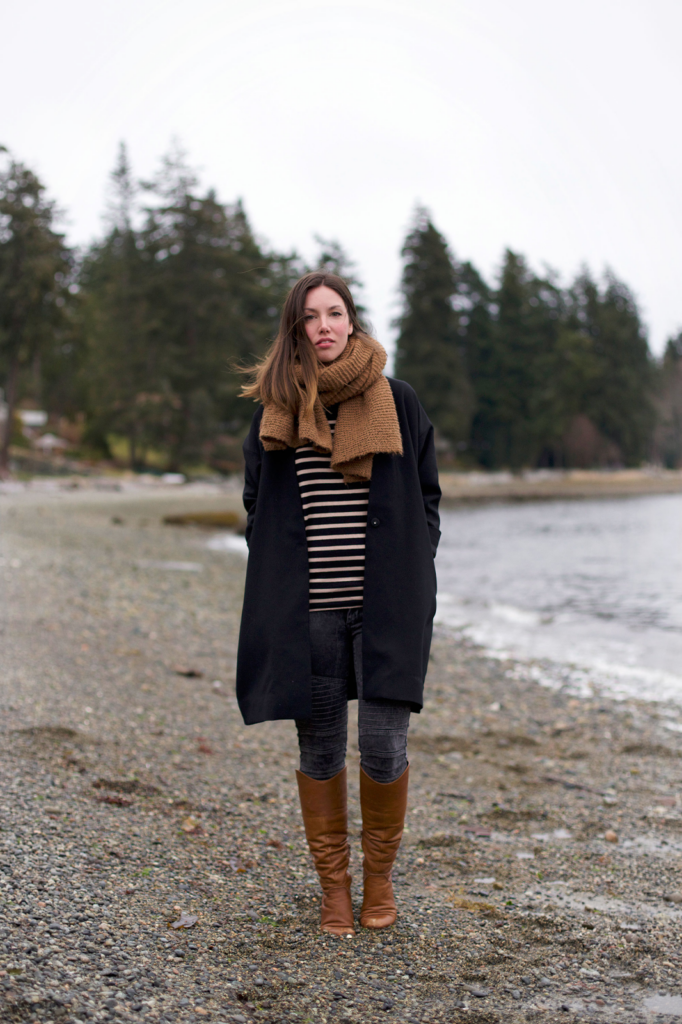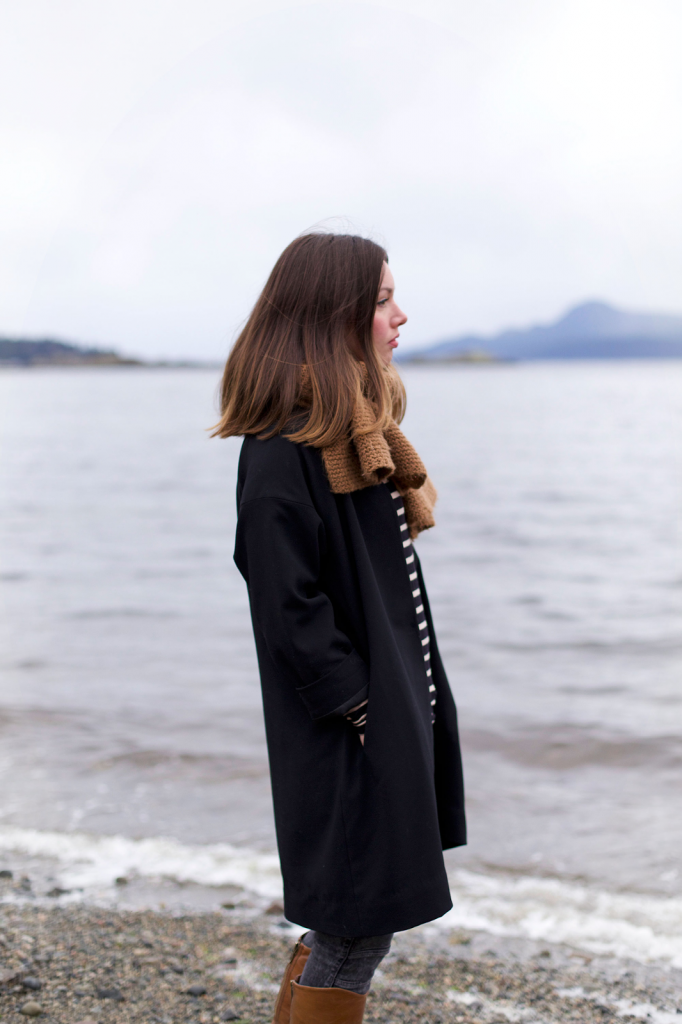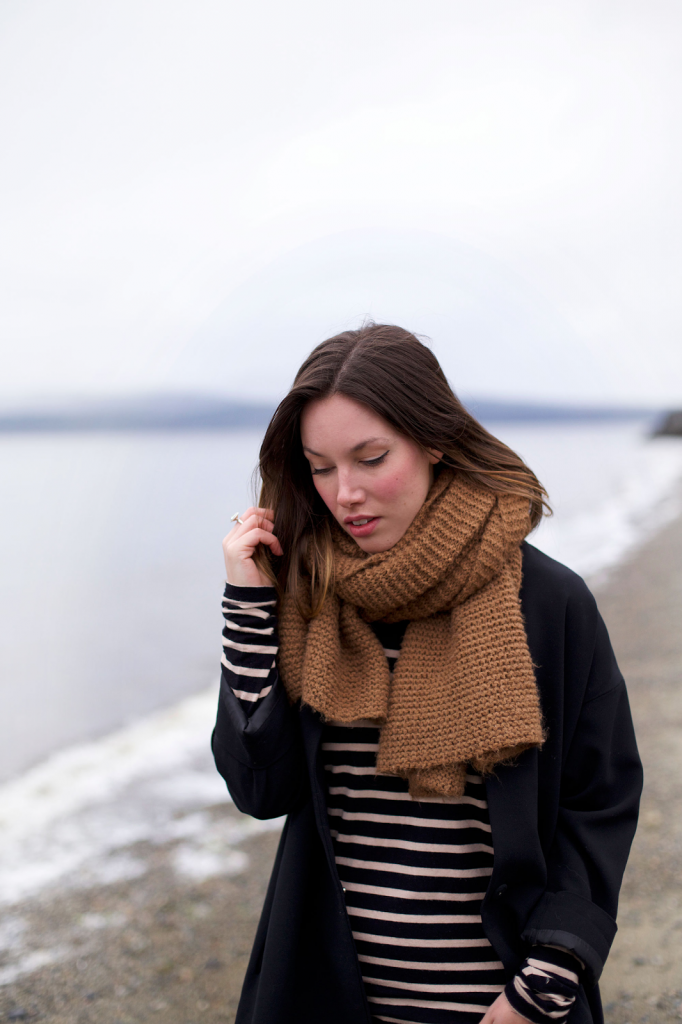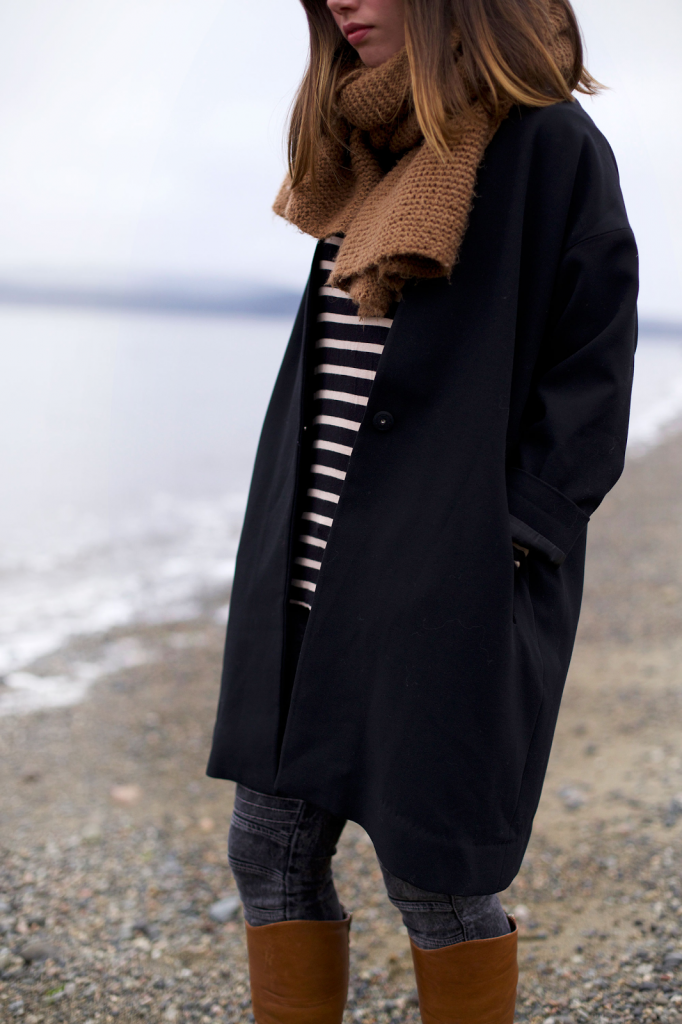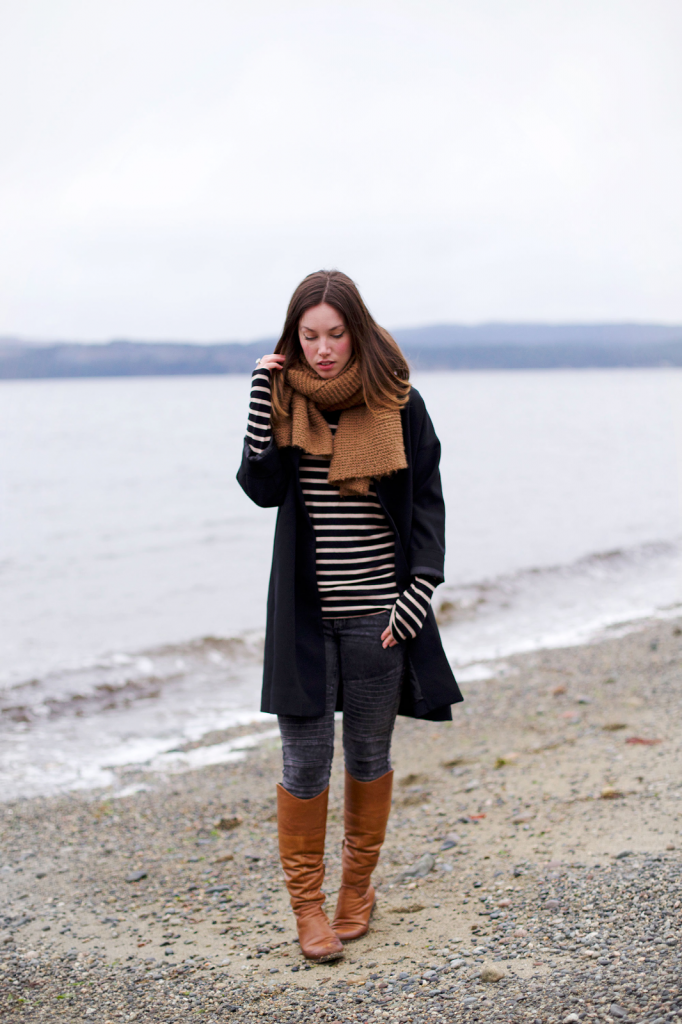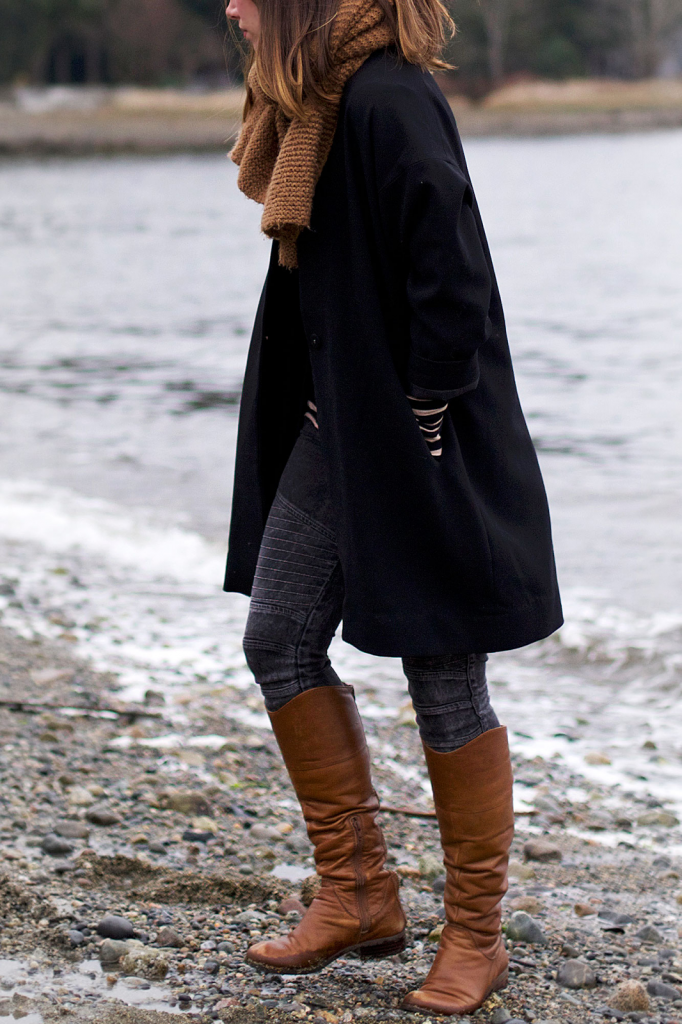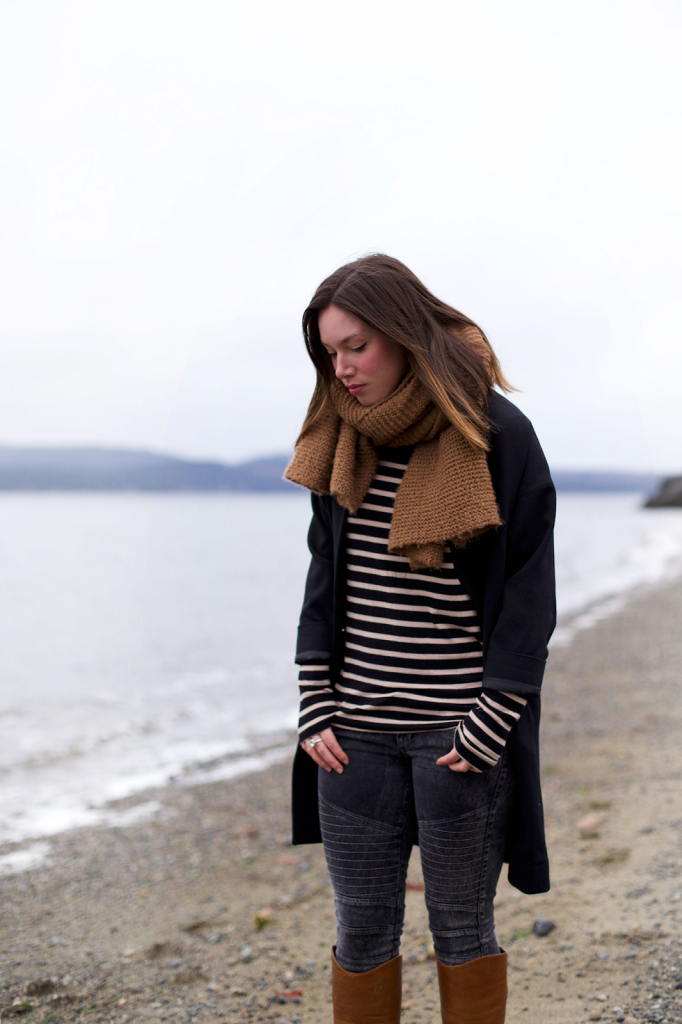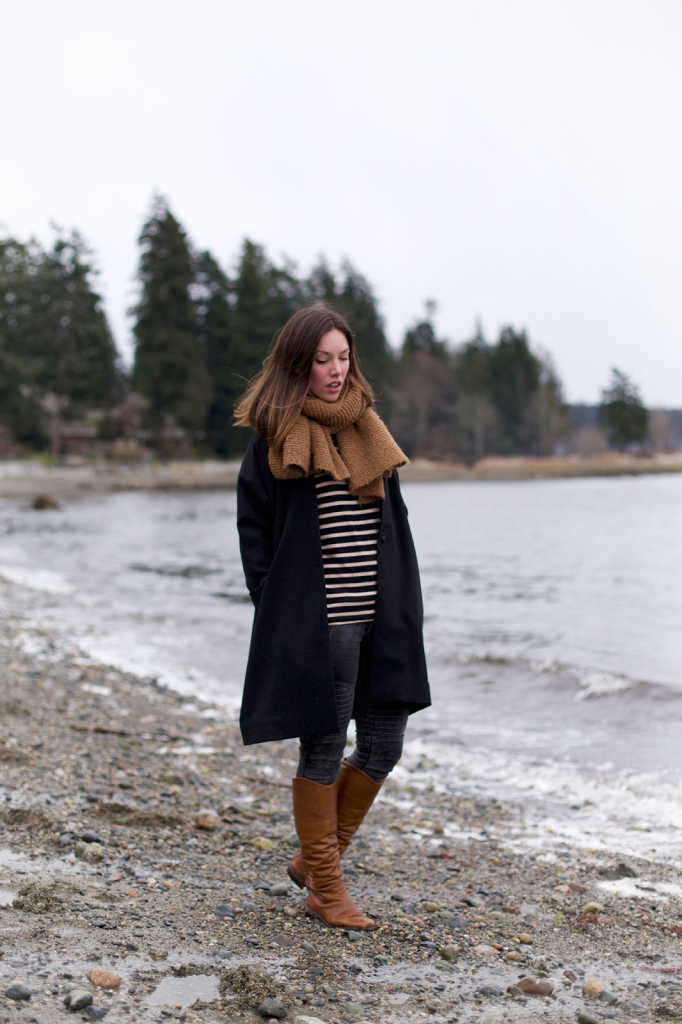 Oak + Fort coat, Forever 21 shirt, Zara scarf,
Sometimes, style doesn't exactly need to be aspirational or involve a lot of work. Don't get me wrong – I love standing in front of my closet and piecing together different looks. It's actually my favourite destress activity out there, and if I ever get an actual block of spare time, I can easily play around in there for hours.
But if I'm going to the cabin, running a few errands or am simply going through a bit of a style inspo rut, it's nice to know I have a few dependable staples that I can simply throw together without a second thought. I can rest assured knowing that while they might not make for the most exciting outfit, they will still look stylish, pulled together and (most importantly) appropriate. Cabin life by the sea like our place on the Sunshine Coast is all about drinking beer steadily throughout the day, watching Harry Potter marathons and going for long walks. Oh, and eating. Needless to say, if we're stepping out for any reason (like headed off to eat more at Lund in these snaps), I'm only willing to replace my pyjamas with something that's still relatively cozy.
For years, my staples have been:
A striped top
Riding boots or ballet flats
Skinny jeans (James Jeans, always)
A chunky scarf that can double as a blanket
A strong coat with clean lines
Oh, and eyeliner and/or a red lipstick. What do you count as your style staples?