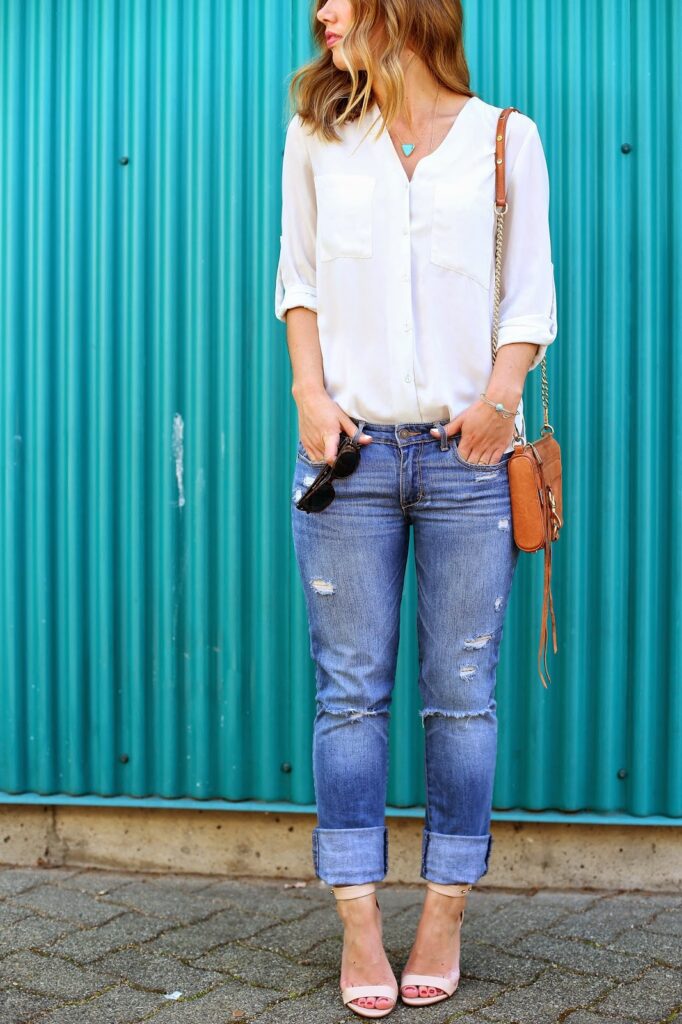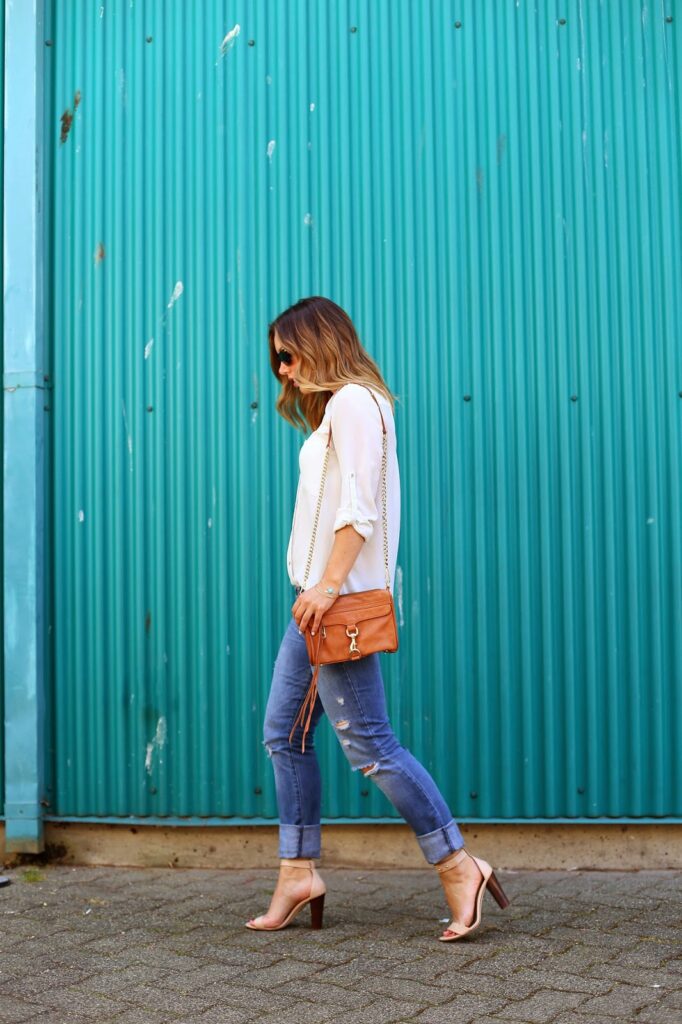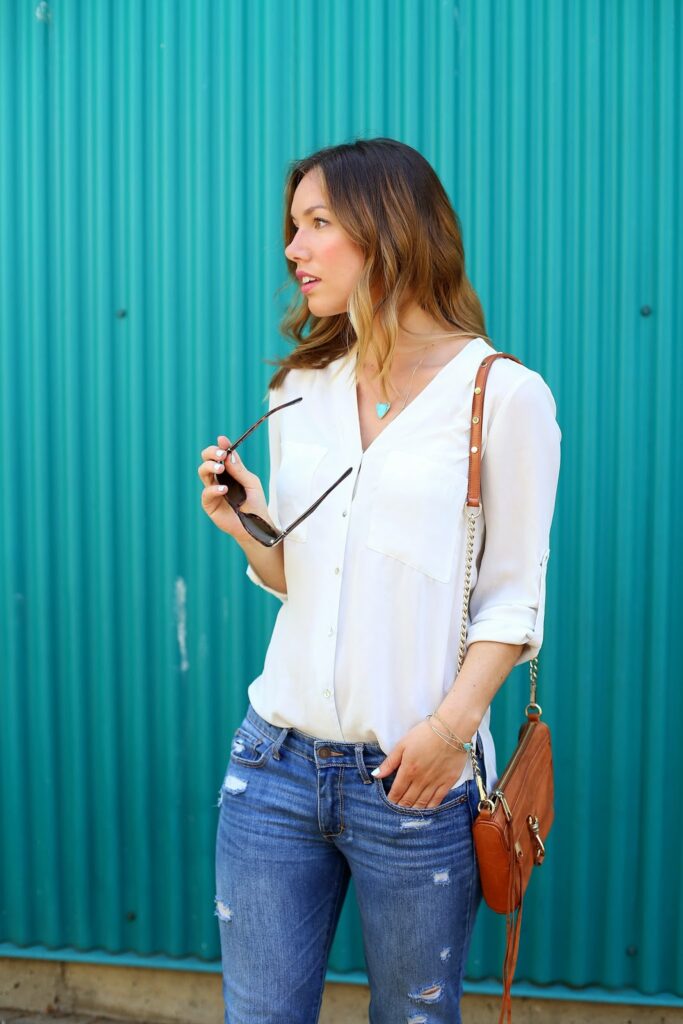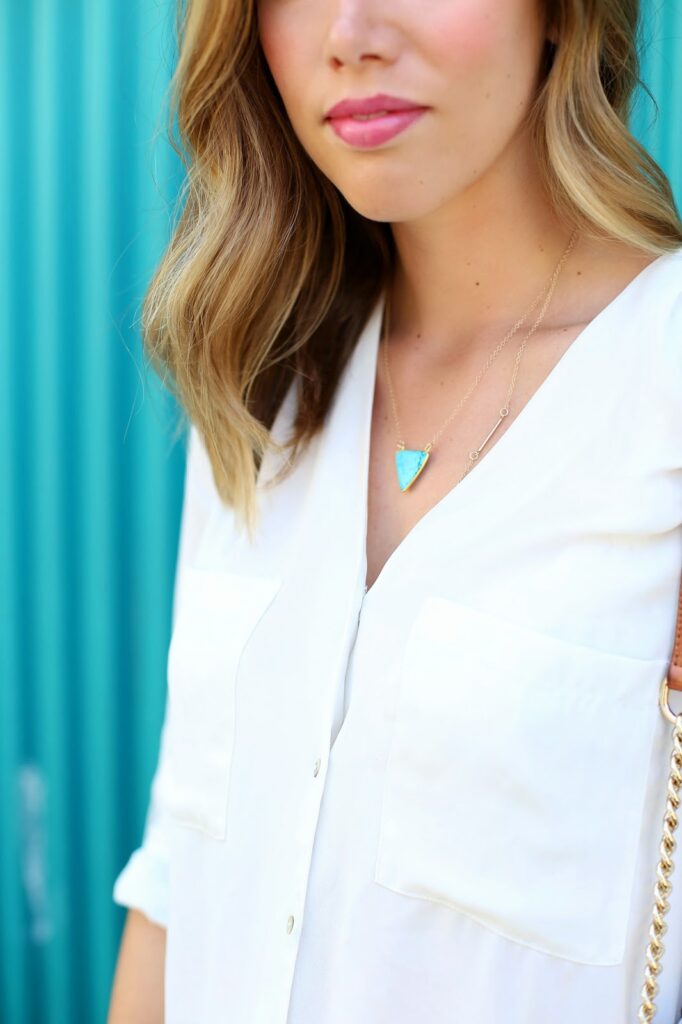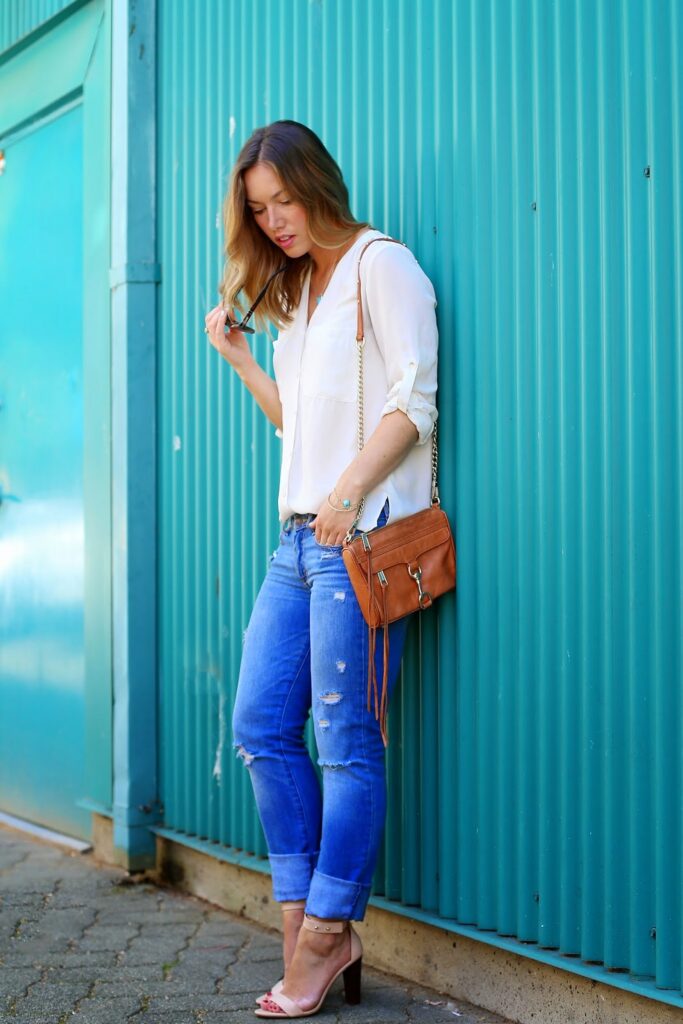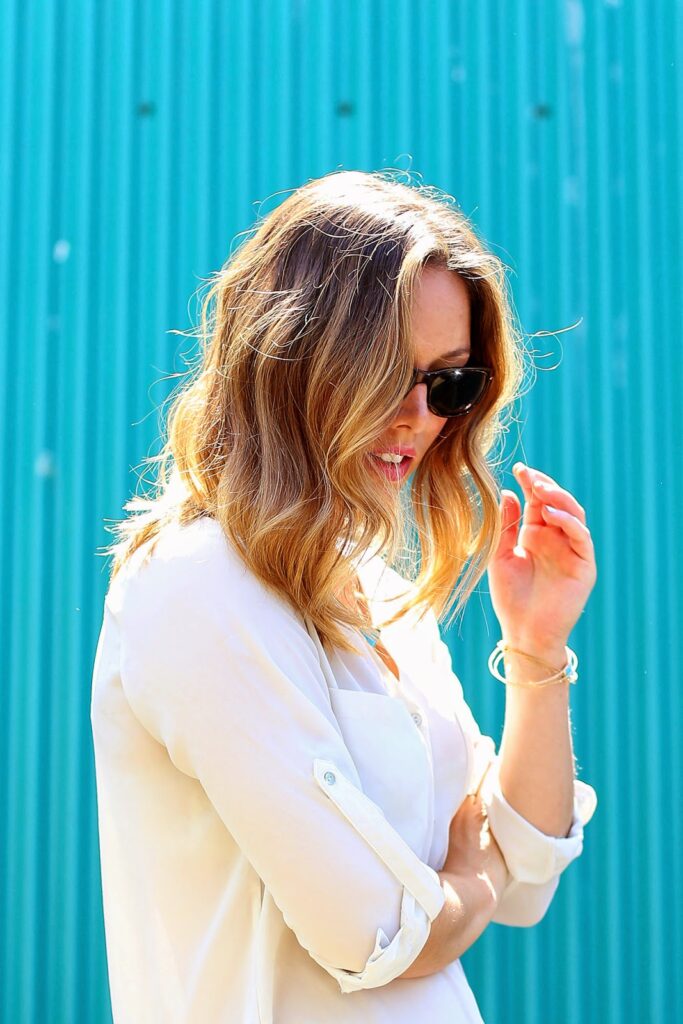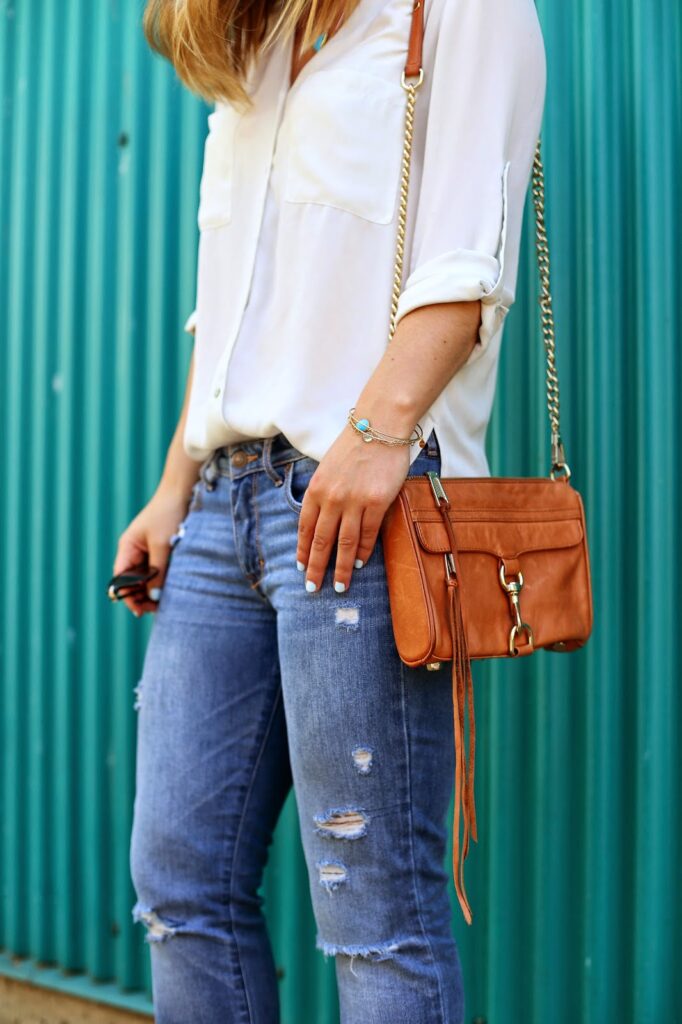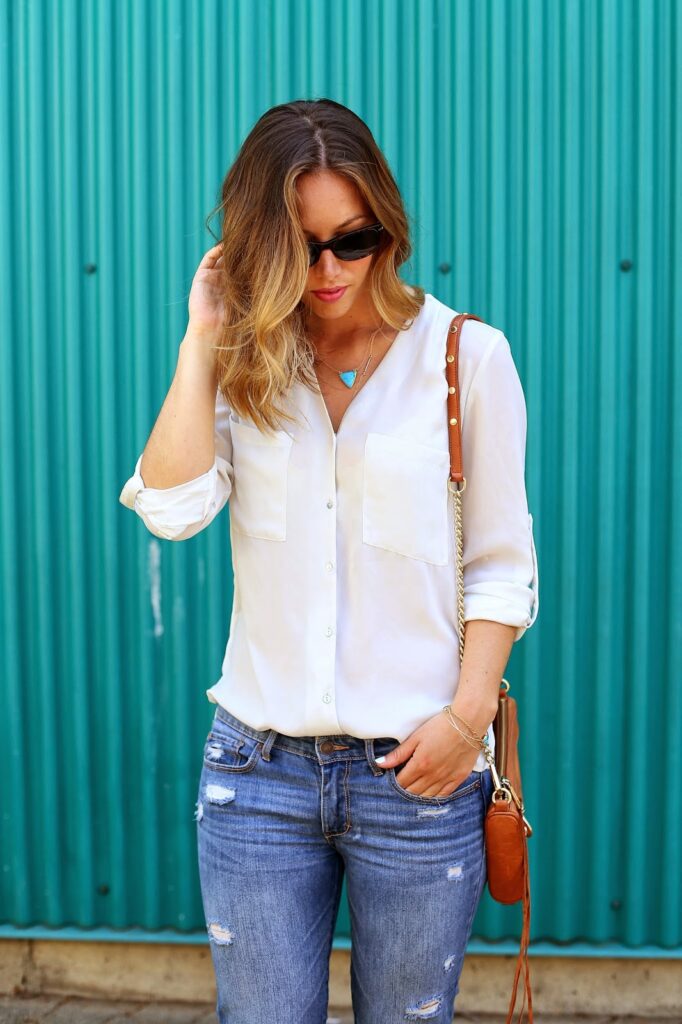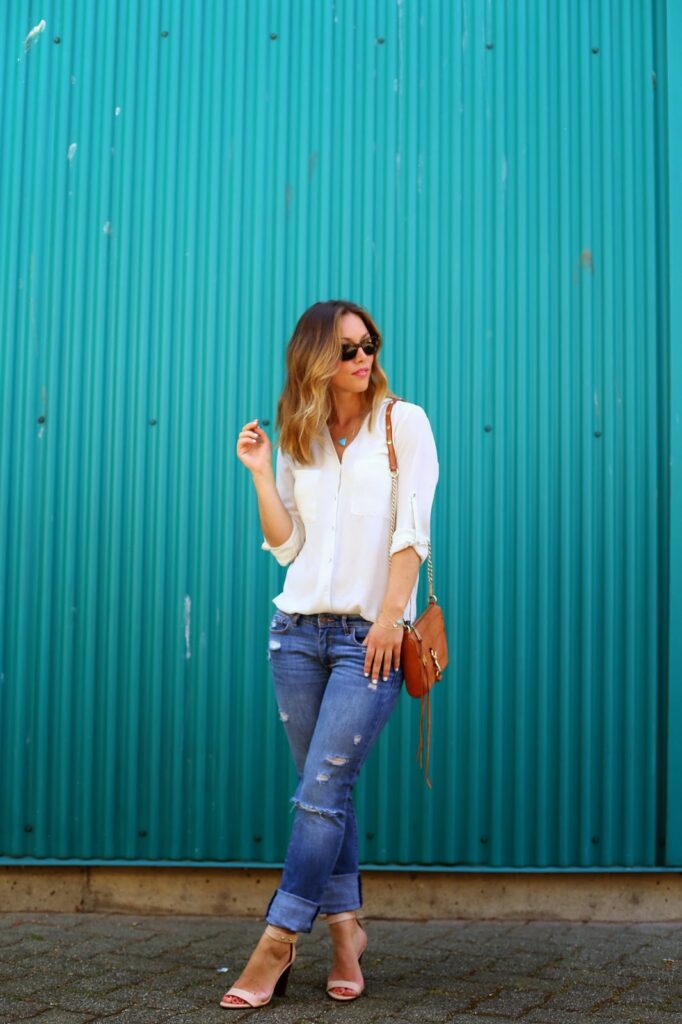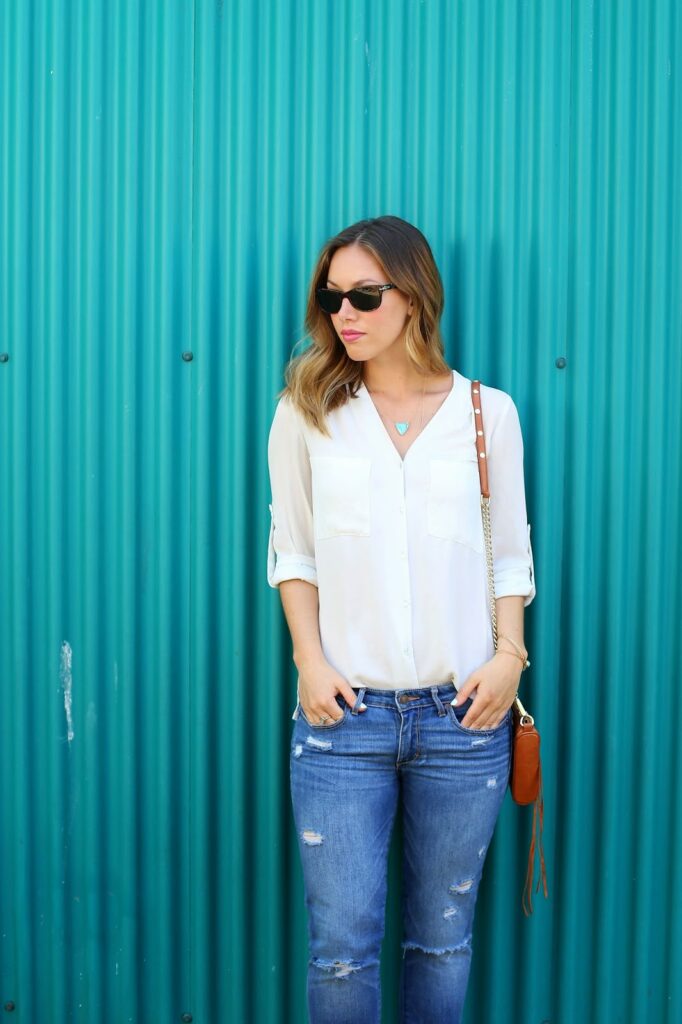 So I'm at home…working…from…home. It's so exciting and awesome but also a bit surreal. I'm giving myself most of this week to just get used to being at home and reaaaally ease into it. I'm not usually the best with change so rather than doing what I normally do (beating myself up for struggling to adjust right away), I'm trying to be a bit more gentle this go around. For those of you who are new to the blog or haven't been by in awhile, catch up on my latest news here about this new venture!
After a bit of a bittersweet Friday (saying goodbye to everyone at
Obakki
was really hard!), I had the most amazing weekend – margaritas on Saturday with friends on the patio, market shopping with Matt on Sunday and then my dad's birthday last night! I wore this casual and classic summer look to the market to
finally
have a couple treats after a successful third Whole 30 run, though sadly…one pastry and a mocha later and I promptly felt like I was going to legitimately throw up. I honestly just feel so much better without the sugar and other junk, so I'm pretty much just sticking to paleo until I head to Maui later this month!
Speaking of weekend getaways, I'll be at
J.Crew
this Wednesday to celebrate all things summer and travel and if you're in the Greater Vancouver area, I'd love to meet you there! It will be an amazing evening of shopping, treats and a J.Crew gift with any purchase. RSVP to
tovogueorbust@gmail.com
to come!