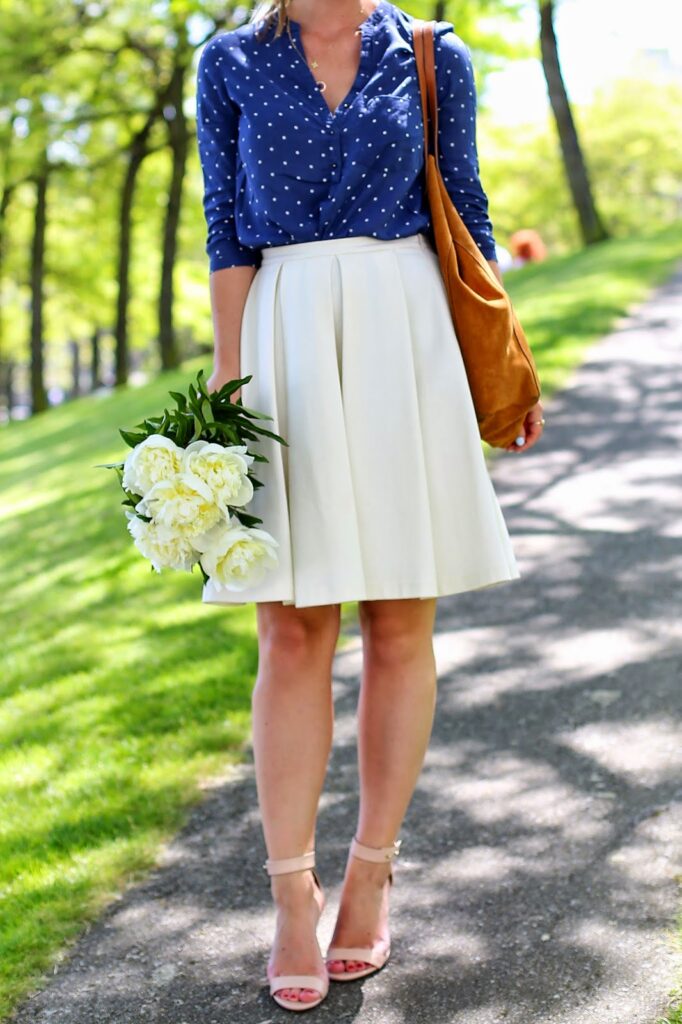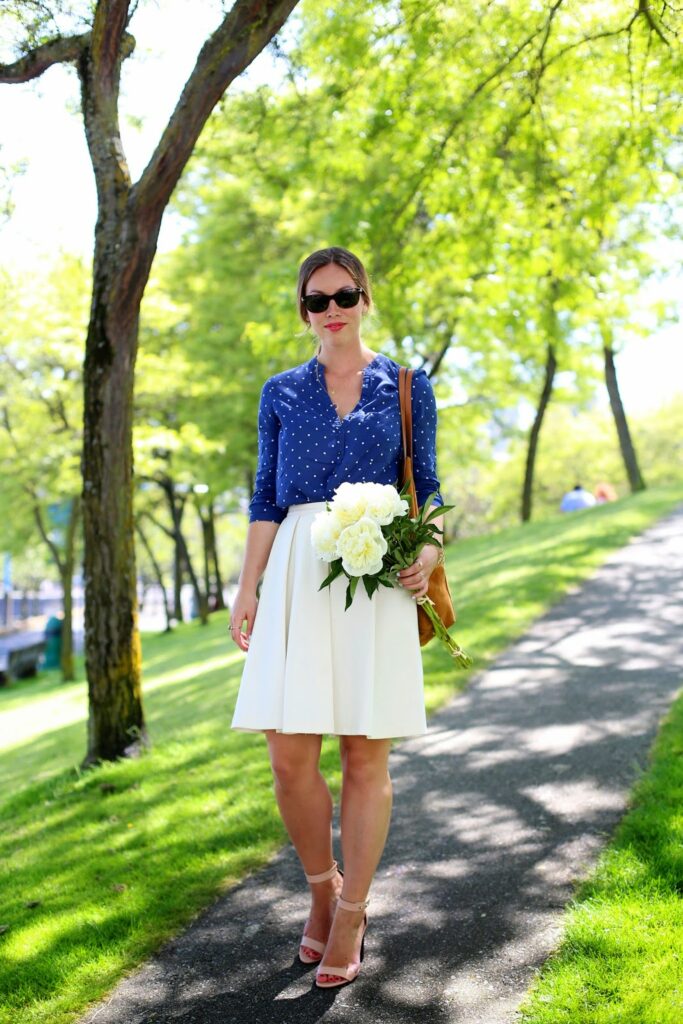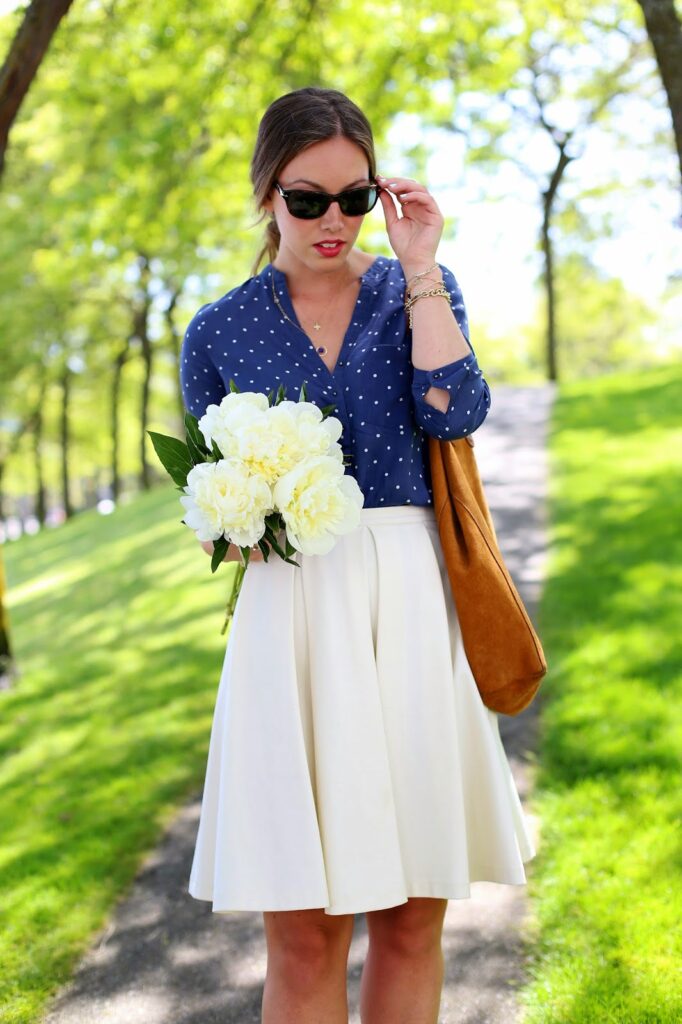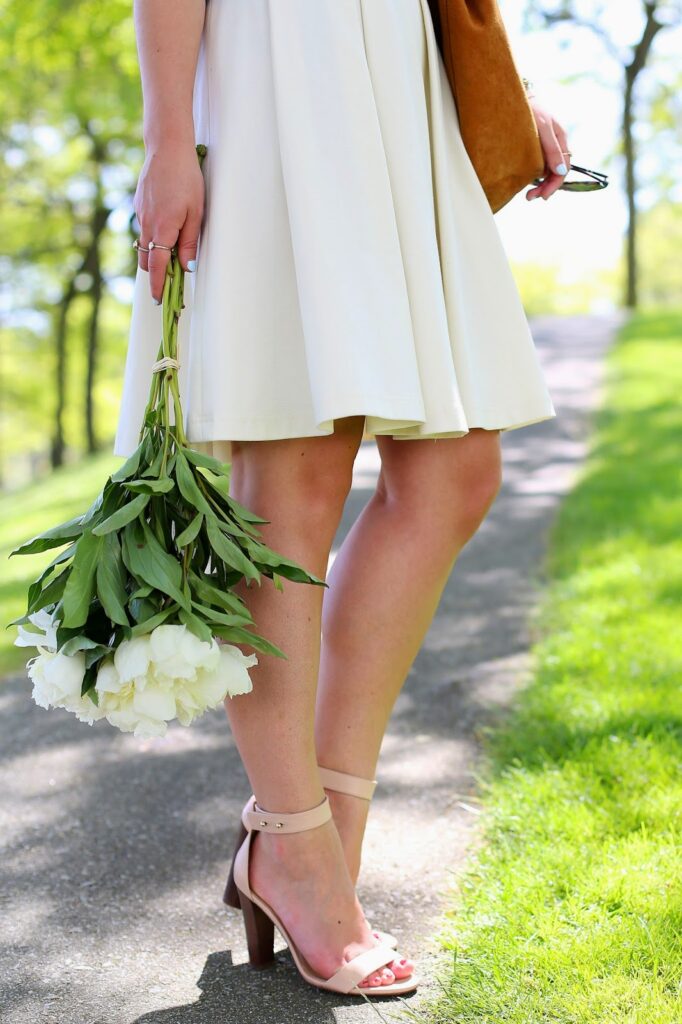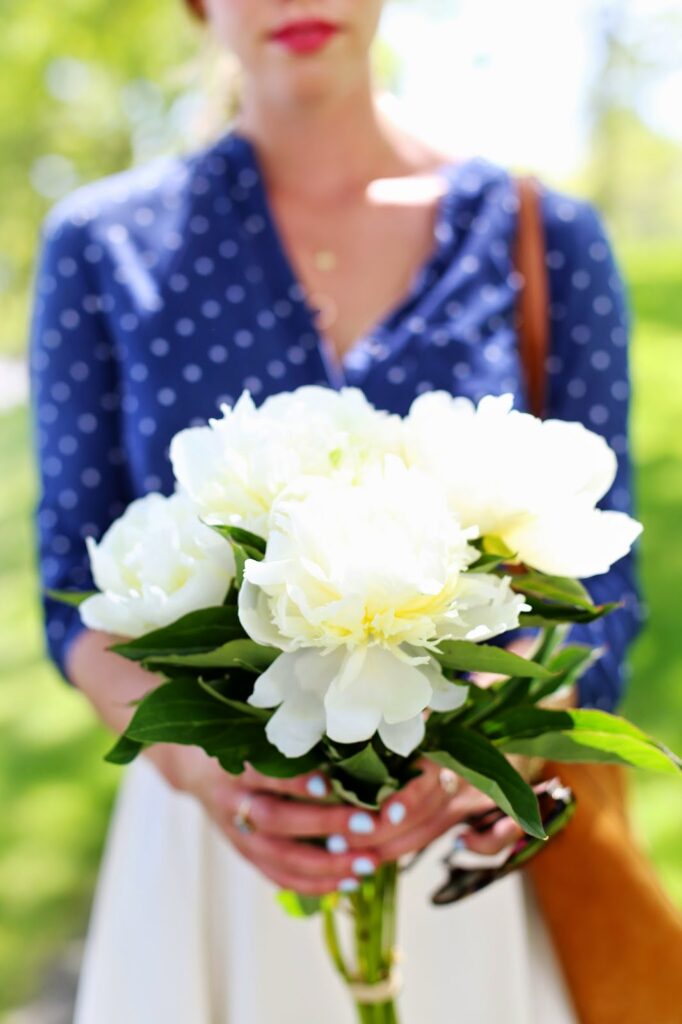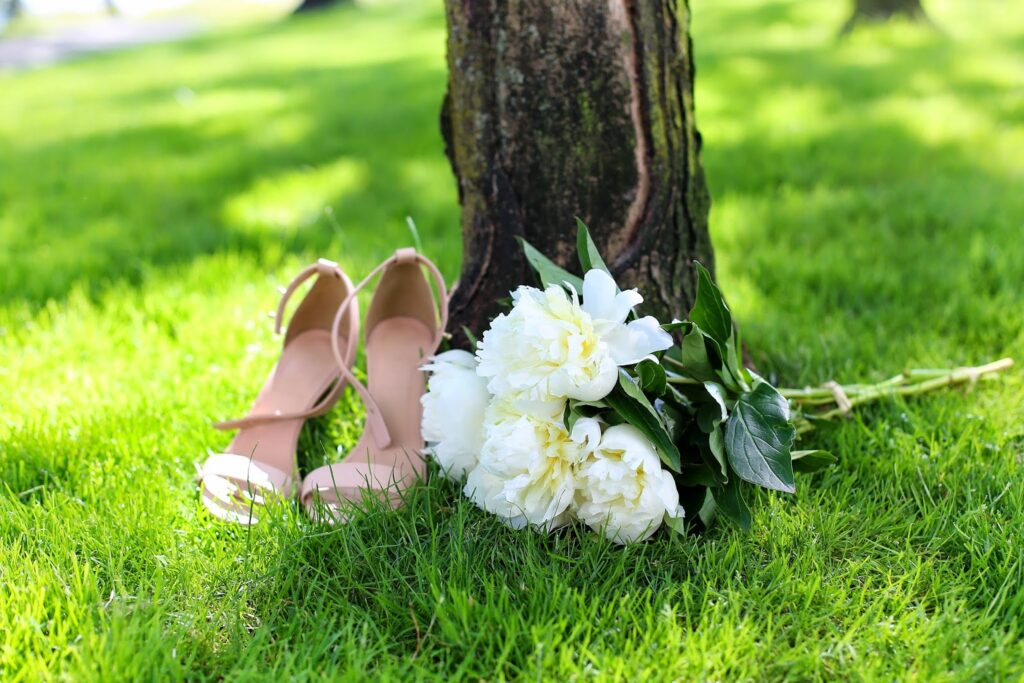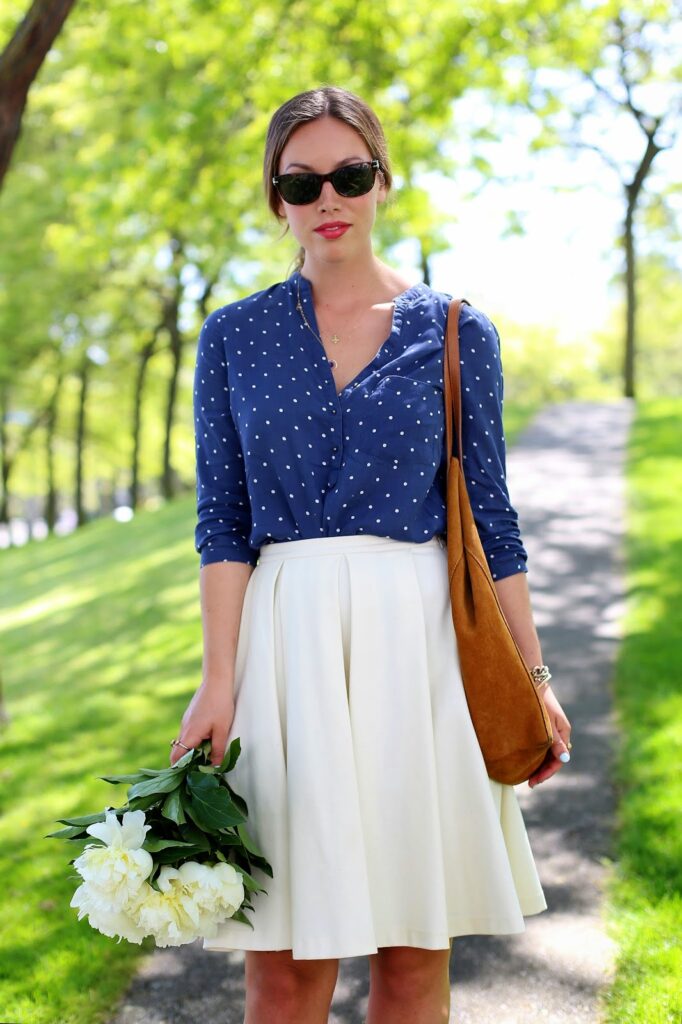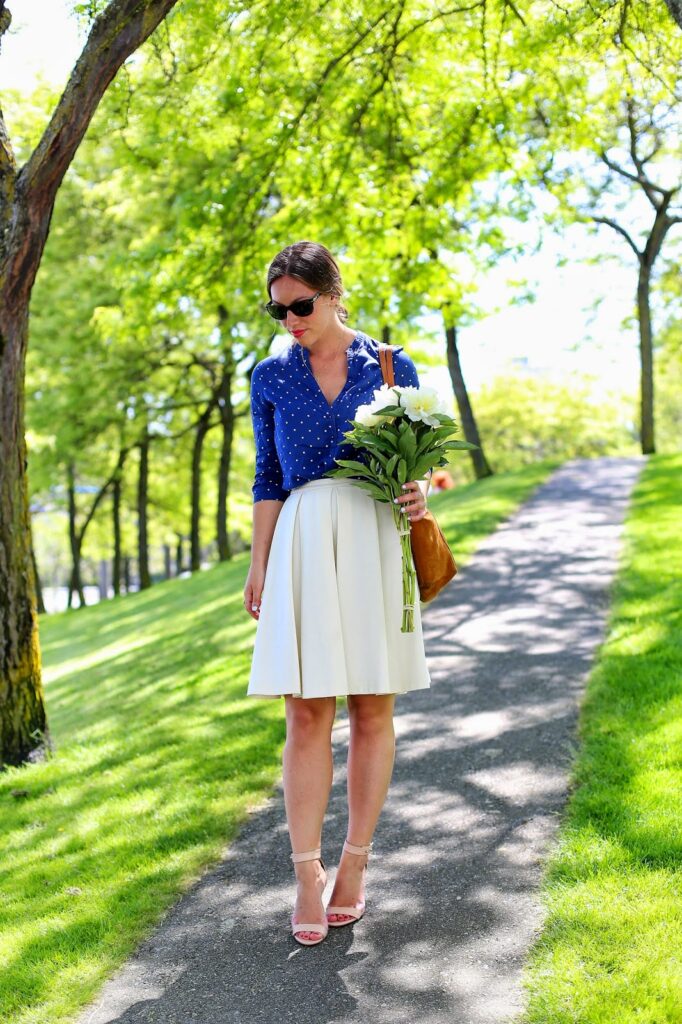 So scratch what I said about easing into my new phase of working full-time from home in yesterday's post – I started at 8AM and somehow kept going until 11PM last night. From catching up on
most
of my emails to brainstorming with my girls
Jen
and
Alicia
to getting prepped for
tomorrow's J.Crew event
(if you haven't RSVP'd yet, all the details are
here
!), it was a busy but amazing day. If this is a taste of things to come, I'm really excited.
These pics were snapped a couple days ago when life was moving at a
muuuch
slower pace…just headed out for a coffee and flowers with Matt, basically our favourite thing to do. I don't know if you've noticed, but these femme, super classic looks are pretty much all that I like to wear these days (see exhibit
A
,
B
,
C
and
D
). While I'm all for experimenting, sometimes, if you find a formula that works…why not keep at it?! I'm especially all about these sleek but effortlessly
chic heels by J.Crew
– they're honestly
the
best new pieces in my closet.
Stay tuned for tomorrow – have an exciting feature to share! And (of course) if you're in Van, celebrate
summer getaway style
with me at J.Crew! RSVP to
tovogueorbust@gmail.com
to come indulge in some shopping, treats and a gift with any purchase!