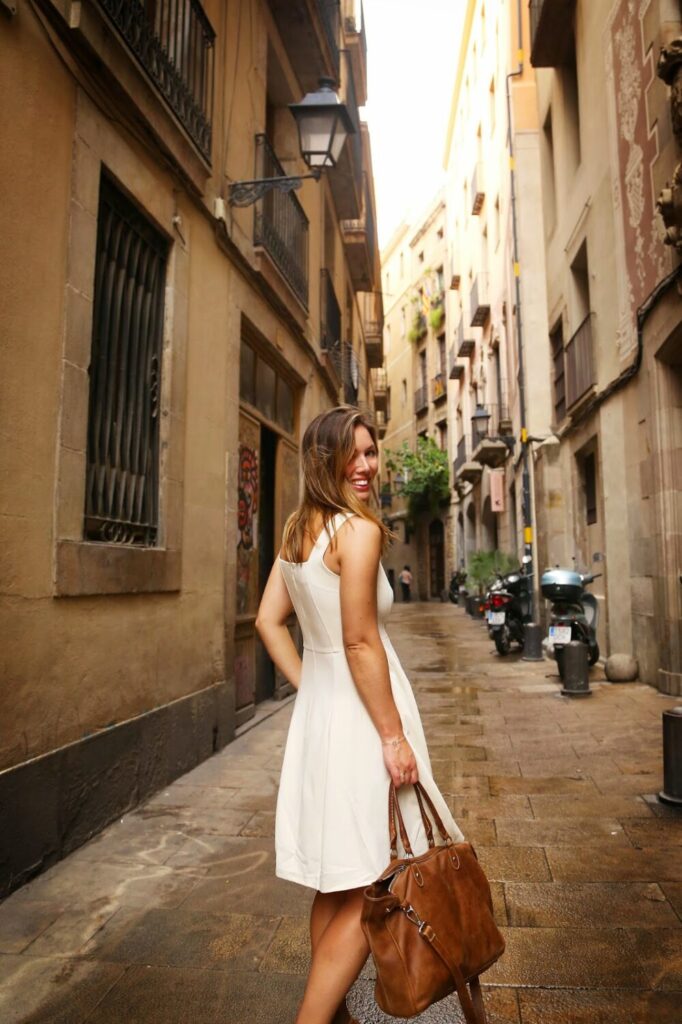 So, let's just begin this whole post by saying…don't. drink. the tap water. in Barcelona. 
Stupidly
 I had chugged tap water the night before because the vending machine was down (all because I was trying to avoid a hangover on my last day in Spain…how hilariously ironic!) only to wake up the next day, walk for about half an hour and get…sick. The fewer details the better, trust me. Let's just say I had to go to the pharmacy and get medicine at which point the pharmacist laughed at the stupid (but I'm assuming charmingly cute in her naiveté, amirite?) Canadian girl. Fortunately, a pharmacy trip, juice stop and lay-down on a cool stone floor in some random alley in the Gothic Quarter later (it was necessary, believe me) and we ended up actually having a pretty magical day touring Barcelona's most famous area –
click through to read the full travel diary!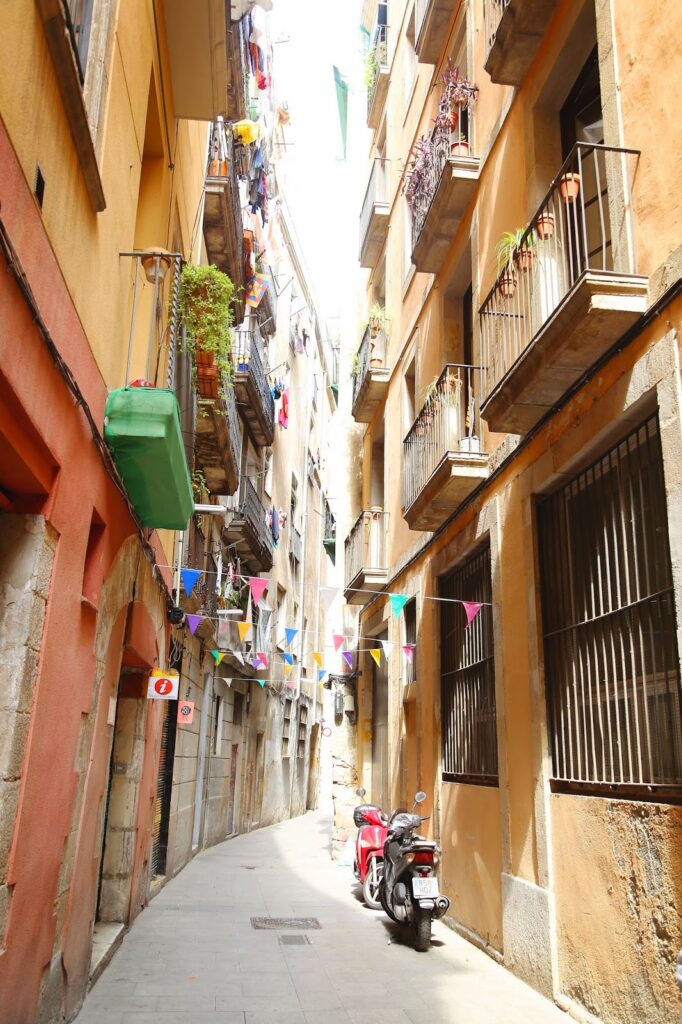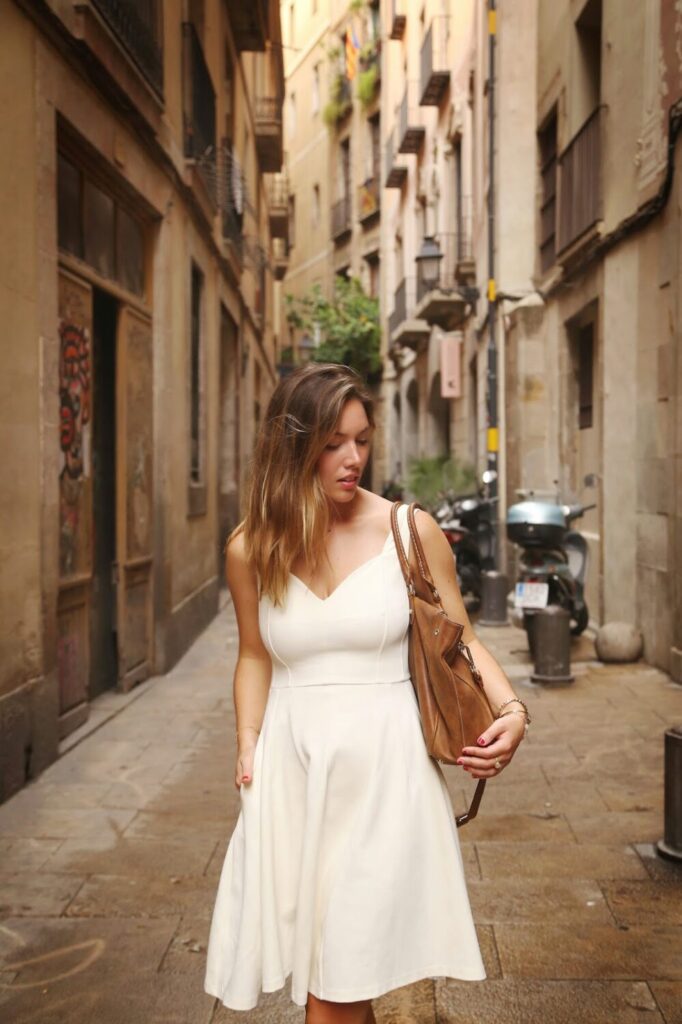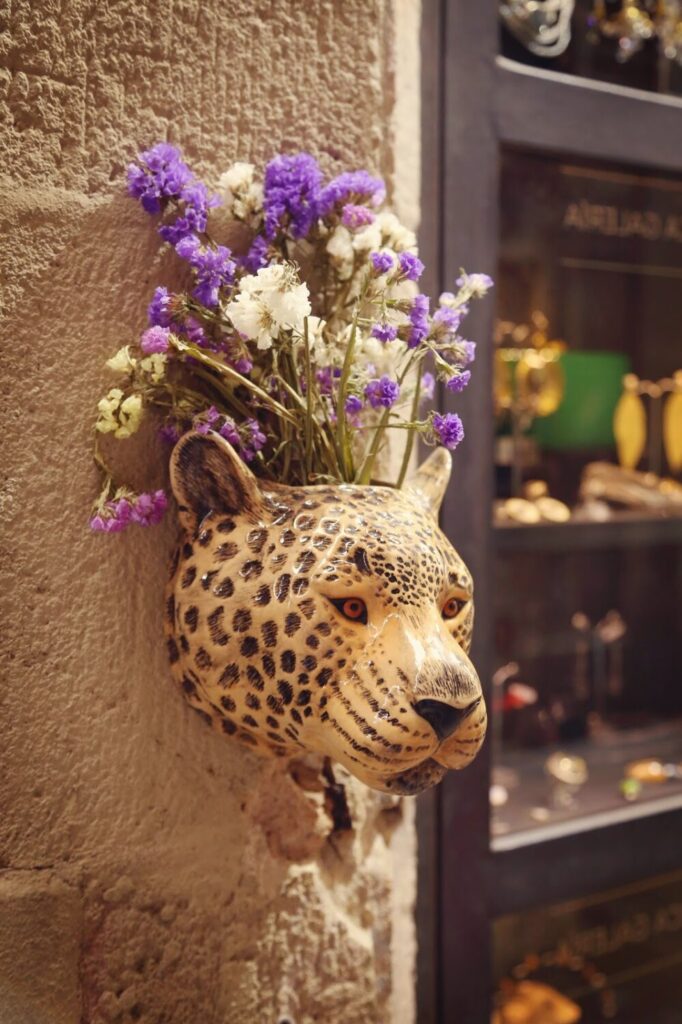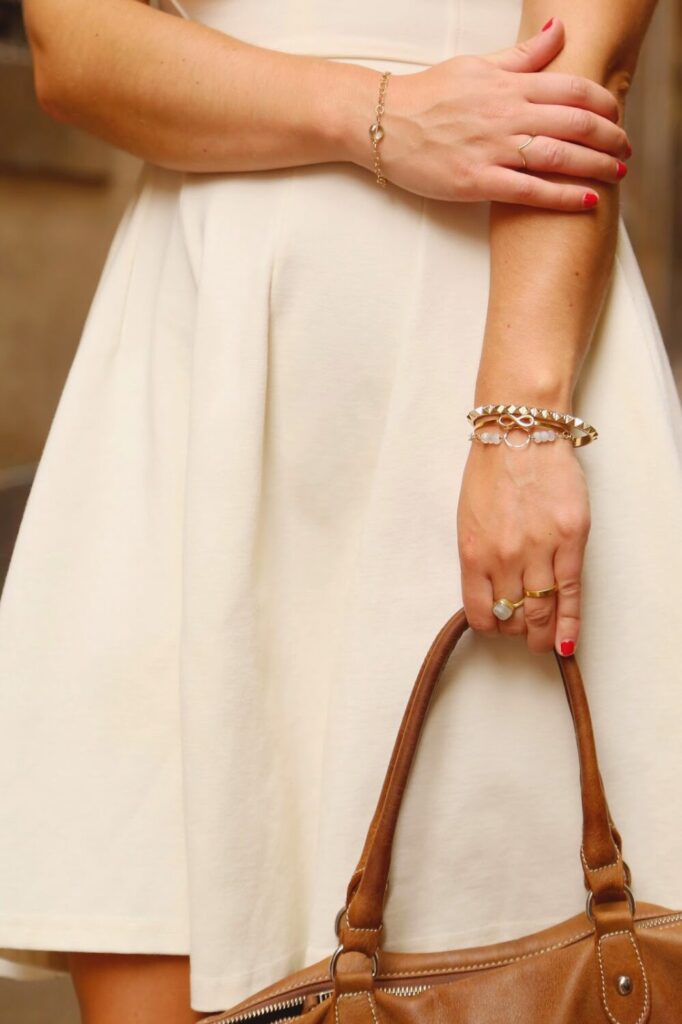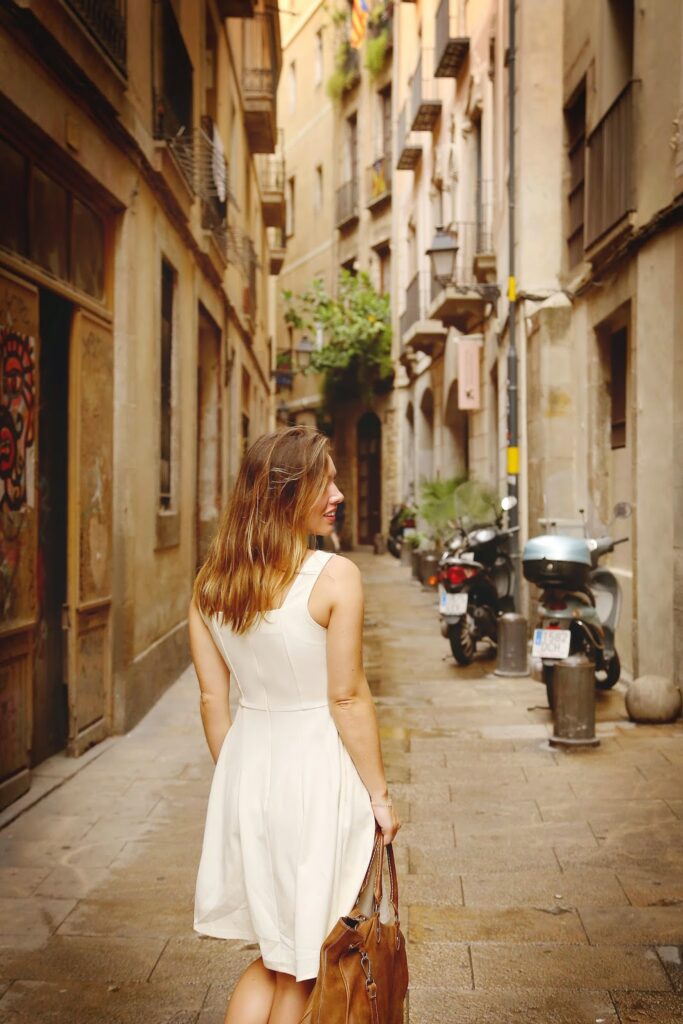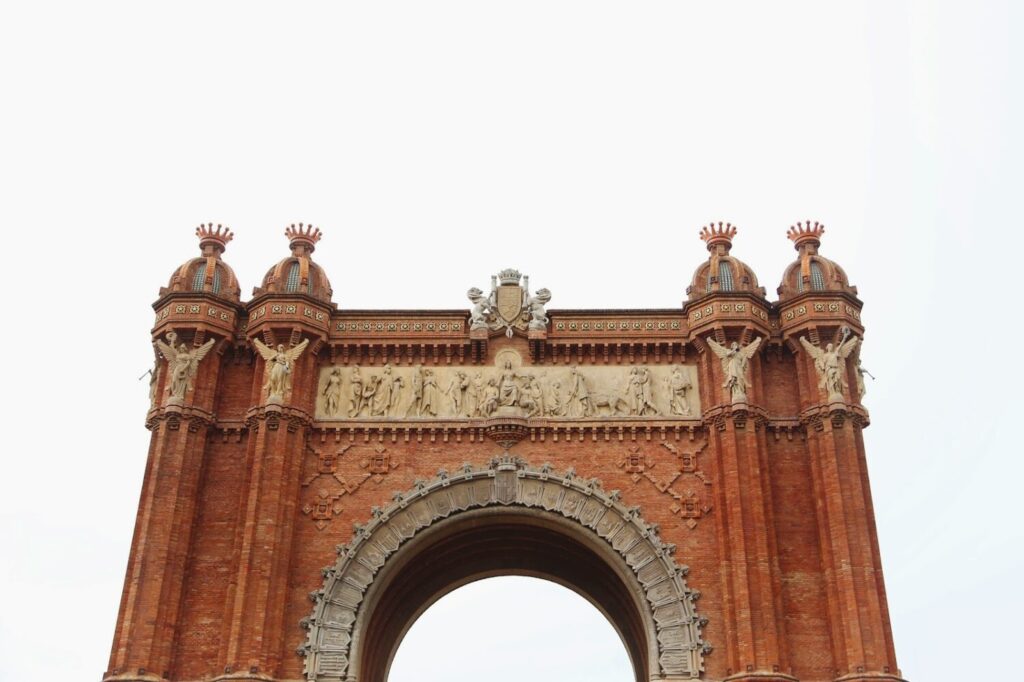 Once I wasn't, like, dying, the ancient and hauntingly beautiful Barri Gòtic area slowly started revealing itself to us as we wandered through the seemingly haphazard maze of alleyways and narrow streets in the hood. It's the heart of the old city and it really and truly feels like a space preserved in time – so many of the buildings are still the original Medieval structures. Each twist and turn opens into a new square or reveals a new cathedral – it's really just worth clearing out a whole day (don't drink tap water the night before) to get wonderfully lost in the streets.
I forgot to mention in
my
two
earlier Barcelona posts, but one tip I feel like I should share before we jet off to Lisbon (eeeee!!!!!) next week is that while Barcelona's definitely not a dangerous city, pickpocketing is an issue there. While I'm not carrying it as a cross-body here, when actually walking around the city
all
 of my bags were worn cross-body style with the zipper closure in front of me where I could easily hold onto it. Be very aware of your bags and don't bring out anything you don't absolutely need (credit cards, passports, etc), which is really just a general precaution to take when travelling anywhere. I personally didn't have any sketchy situations and felt totally safe the whole time, but the locals told us repeatedly that it was a particular issue in the city, especially on La Rambla. Not anything to deter you from Barcelona – such a stunning city and worth spending a good amount of time in. But like any city, you've just got to be in the know about each city's areas to avoid at night, particular crime issues, etc. Nothing to worry about so long as you have some common sense but definitely be prepped wardrobe-wise if you're going to Barcelona (i.e. don't bring a bucket bag with no closure).
Just wanted to cap off this week by thanking everyone who emailed, commented or messaged me about my last post – I'm so excited that so many people are supporting this new direction To Vogue or Bust is taking and I can't wait to start sharing more content I'm passionate about!
Speaking of, I'm excited to not only share some more travel diaries, but also other travel-focused content. Packing tips, my favourite traveling apps and one thing I'm especially excited to talk about: solo female travel safety! Not because I'm a safety nut, but because it started to really bother me towards the end of my trip how many people continuously seemed shocked and worried that I was going it alone for most of my trip. What, just because I'm a girl, I should't feel like I can travel by myself? While I appreciate the concern, I think it's demeaning and borderline sexist that a girl should feel like she's incapable of experiencing the world on her own (barring a few exceptionally dangerous exceptions). Obviously there are places and situations to avoid as a girl on her own, but with a couple tips to stay safe and (most importantly) confident, you can go just about everywhere and anywhere. Have any other specific travel content requests? Let me know in the comments below!
Oh and HEY! Happy Halloween everyone!!! I'll be drinking wine and handing out candy with my friends (i.e. since I'm in an apartment building, I'll just be drinking and eating candy). Pretty excited about it, particularly because I finally let myself off the hook this year with the whole costume thing. I've never really been into Halloween and this year, I'm just going to stick to what I'm good at (see drinking wine + giving out/eating candy above) rather than making yet another costume that sucks. What do you all have planned and what are you going as?
Recent Posts:
Shop my travel style:
!function(d,s,id){var e, p = /^http:/.test(d.location) ? 'http' : 'https';if(!d.getElementById(id)) {e = d.createElement(s);e.id = id;e.src = p + '://' + 'widgets.rewardstyle.com' + '/js/shopthepost.js';d.body.appendChild(e);}if(typeof window.__stp === 'object') if(d.readyState === 'complete') {window.__stp.init();}}(document, 'script', 'shopthepost-script');

JavaScript is currently disabled in this browser. Reactivate it to view this content.