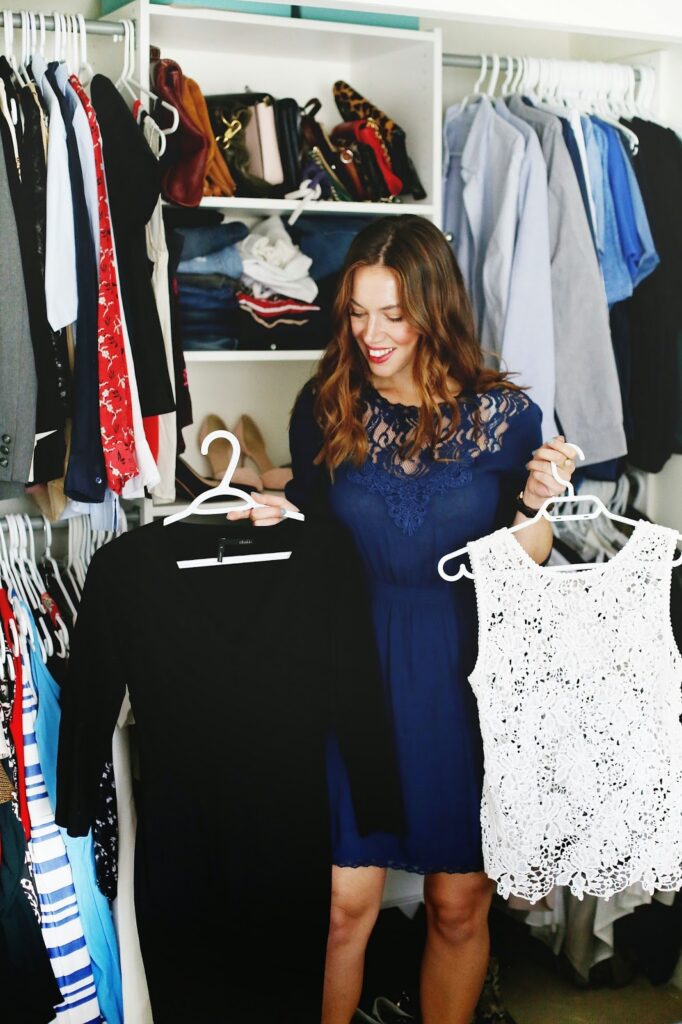 Any fellow urban dweller (and definitely those of you who live here in Vancouver!) knows how much a poorly planned closet space (or just a plain teeny one) can impact your day to day. This might sound a tad dramatic, but as a fashion blogger who is
truly
reliant on easy access to my wardrobe, the way our closet used to be was literally a nightmare to deal with. I felt like I was not only drowning in my clothes, but completely unable to even get to most of them because of the awful way the closet was laid-out. Naturally, when
Home Depot
contacted me about doing a closet makeover, the answer was yes…absolutely, 100%, please for the love of God, yes! Not only did we have tons of great help from the staff at
Home Depot
and a stunning new closet frame plus additions with the Martha Stewart frame we ended up going with, but I learned so much about how to simplify life and streamline our wardrobe in the process. So, I thought I'd share what I learned!
Click through
to discover my 5 tips on redoing your closet, whether it's a little update or a major overhaul!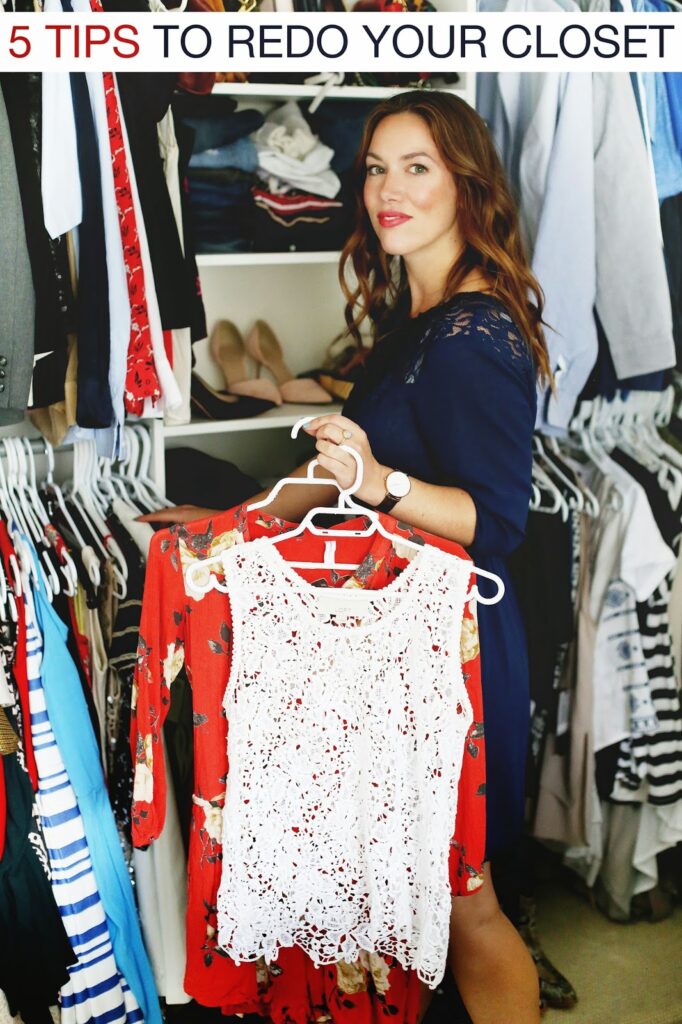 1. Be ruthless in clearing it out.
I donated at least six full garbage bags. That's a lot of stuff to get rid of and not miss at all. Yes, I probably have more clothes than the average person, but by using the standard "have I worn this in the past year?" for each and every piece, I was able to get rid of so much. My few sentimental pieces (my vintage prom dress, etc) got stored away so that they weren't in the way. My general donation rules that I set for myself are: 1. If it's got any damage, throw it out, 2. If I haven't worn it in a year, donate it, 3. If it's truly sentimental, store it and 4. If it's something I have worn in the past year but won't be wearing again till winter (and vice versa in the winter months for summer), store it as well.
2. Create a capsule wardrobe out of part of your closet.
I started doing little capsule collections pre-makeover every couple of weeks on a little portable rack, partly because I wanted to try out
this movement
and ended up loving it, and partly because I just couldn't get to any of my other clothes so I needed to make some accessible at the very least. Even though I can access all my clothes easily now, I've still committed a quadrant of the closet to my "capsule line." It might seem like an unnecessary effort, but merching up part of your closet just like boutiques do with new collections is one of the best things you can do for yourself. It reminds me of my Europe trip – because I was limited to just my suitcase, I had to get creative with how I paired things and weirdly enough, I actually really love all my looks from that trip. By working on a bi-weekly or monthly basis with your closet though, you can make like a boutique and create a colour story, seasonal staples and add in some on-trend prints – you'll feel more inspired by reducing your options and it will also make dressing so much easier to do!
3. Take good measurements and speak with a pro.
Our closet is honestly so small so it ruled out a lot of frames right off the bat. Thank God Matt took super detailed measurements (and double-checked them) so that when we got to Home Depot, we were able to confidently hand them over to the consultant there and get recommended to the best styles for us. Personally, we found the Martha Stewart line was not only the best way to go in terms of how customizable it is dimension-wise, but just like the lovely Martha is herself, the frame and additions are stylish and sleek. Love how it turned out, even though we're still in the process of putting our finishing touches on it!
4. If you're sharing with a partner, figure out needs before you hammer in the nail.
Matt and I were all ready to get going when we realized a few critical issues – he was going to just fold and put away all of his clothes (poor guy doesn't get much closet space), but he quickly realized how much of a hassle it would be to have to iron shirts every day instead of doing a batch iron and hanging them up. We changed up my dress area and compromised in a few areas, adding sliding garment rods to hold freshly ironed shirts (which have also been amazing for me for styling looks and seeing them together!). Make sure you think of the flow of your life for both partners and how you can accommodate both!
5. If you're starting new, really start new.
Getting rid of your clothes is not only something that will likely take some effort, but it can be a little emotionally draining as well if you're like me and get attached to pieces. Since you've gone to the trouble of taking out everything, reassessing each and every piece and bringing everything back to square one with your wardrobe (and having to maybe make a few emotional goodbyes!), do yourself a favour while you're at it and maybe do a fresh paint job (we certainly had to!), get new hangers, get a carpet clean if you have carpeting, etc. It will give you that added impetus to really only add in the clothes you absolutely need since you won't want to mucky it all up!
All in all, this might seem like a bit of a stretch, but I feel pretty confident in saying that this was one of the most rewarding things I've done for myself this year. Feeling cluttered by your own belongings when you're already in a tiny place can be so emotionally draining, and you might not even realize just how much it's been weighing down your spirits until you've lightened your load. Just take a look at these snaps below – these cumbersome sliding doors our landlords had left, these crumbling shelves that we couldn't even access unless we slid behind the immobile door, the one rod on top that would always fall down and the mountains upon mountains of clothes were affecting us on a daily basis in a very real way. Giving our closet a makeover has made life so much simpler and so much happier.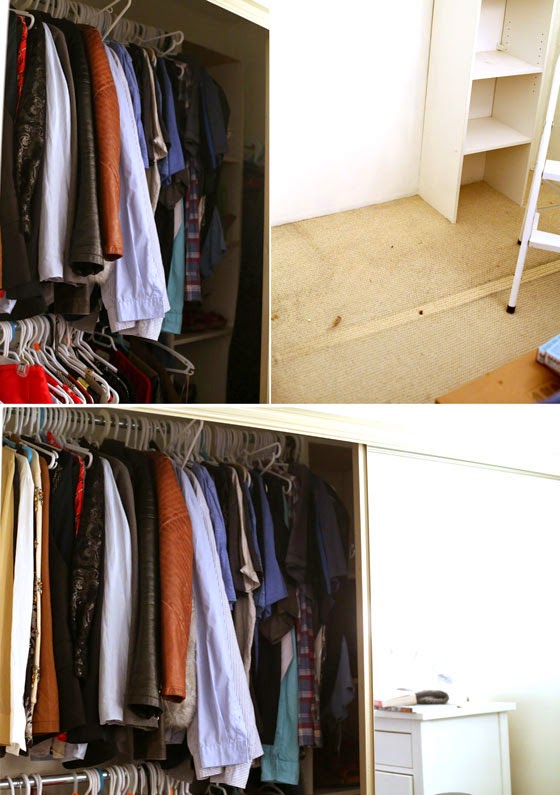 If you're looking to redo your closet, I would highly recommend visiting your local
Home Depot
and touring their closet organization aisle and chatting with their knowledgeable staff! And at the very least, I would really suggest giving your closet a little clean every season – even though I love me some new clothes and in the line of work, it's part of my business, I've become a big believer in less is more, not only style-wise but life-wise. Too many options equals too much unnecessary complexity.
So with all that said, stay tuned for my capsule closet post in the next little while! Can't wait to share more about my journey to reduce, donate and streamline my closet!