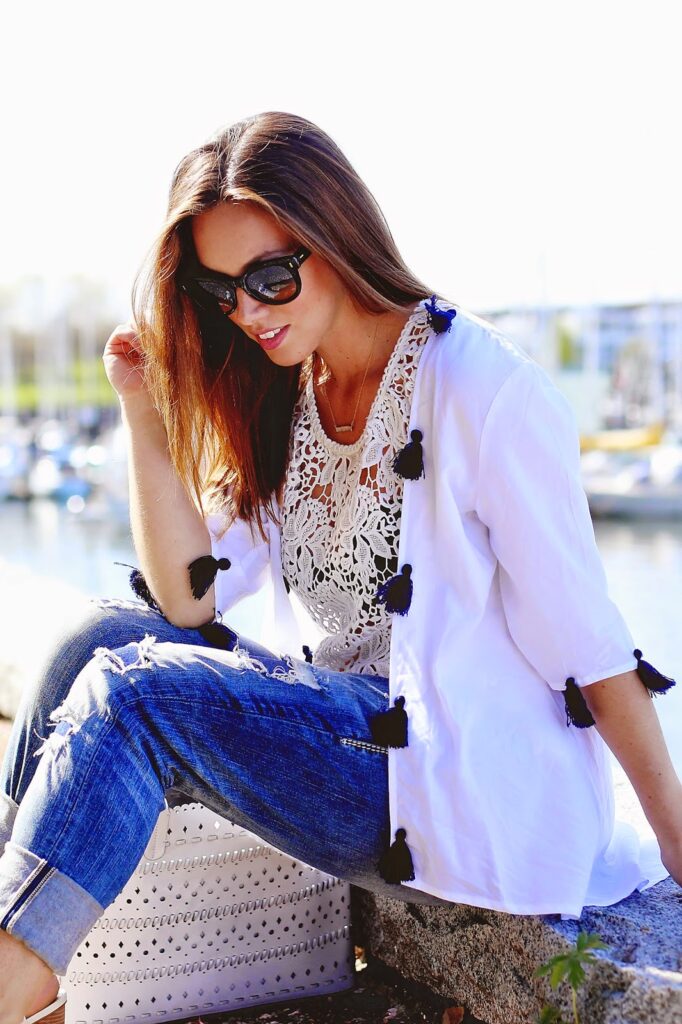 SHOP THE LOOK
Does anyone else feel like time is going way too fast these days? I feel like it was
my birthday
a couple days ago and now all of a sudden, we're officially in May and flying headfirst into summer. I'm a quintessential summer girl so I'm not complaining but still…I feel like I blinked and spring sped by! Having said that, I
am
undeniably excited to finally get into the full swing of things summer-wise: patio hangs, lazy beach days and of course, breezy summer style! Since I'm an impatient sort, I'm sharing 3 summer pieces you can work into your wardrobe now if you also can't wait –
click through
to see the full post!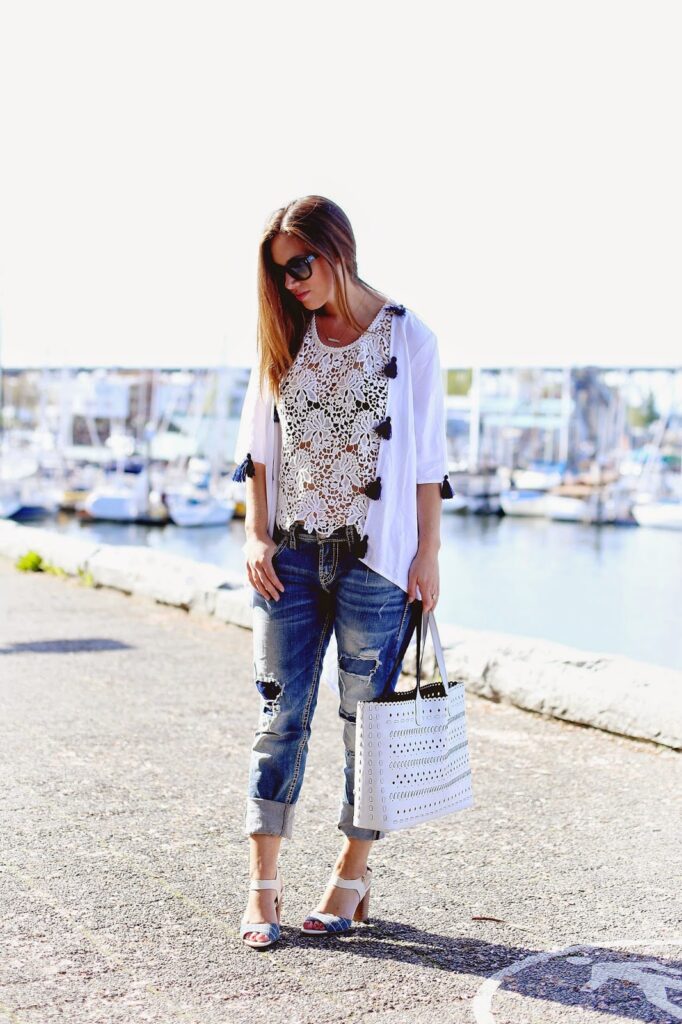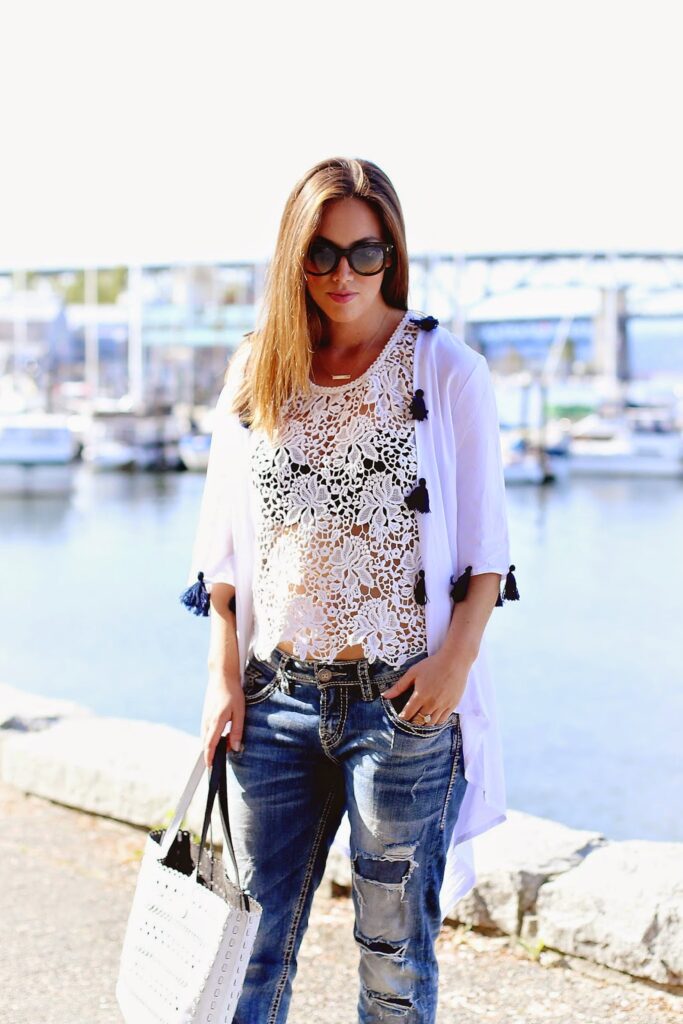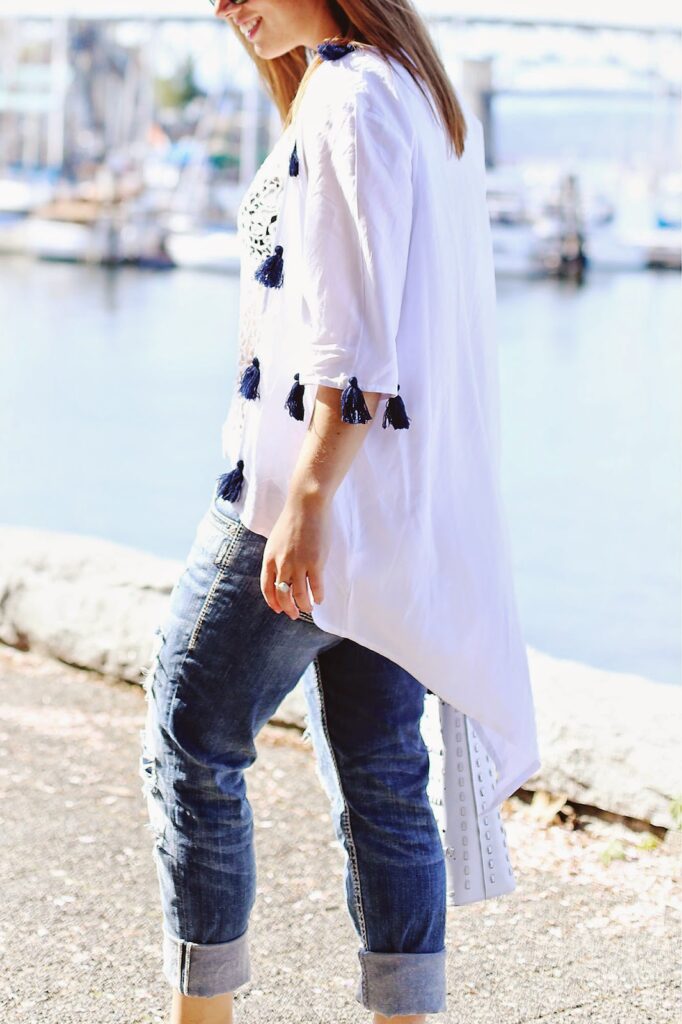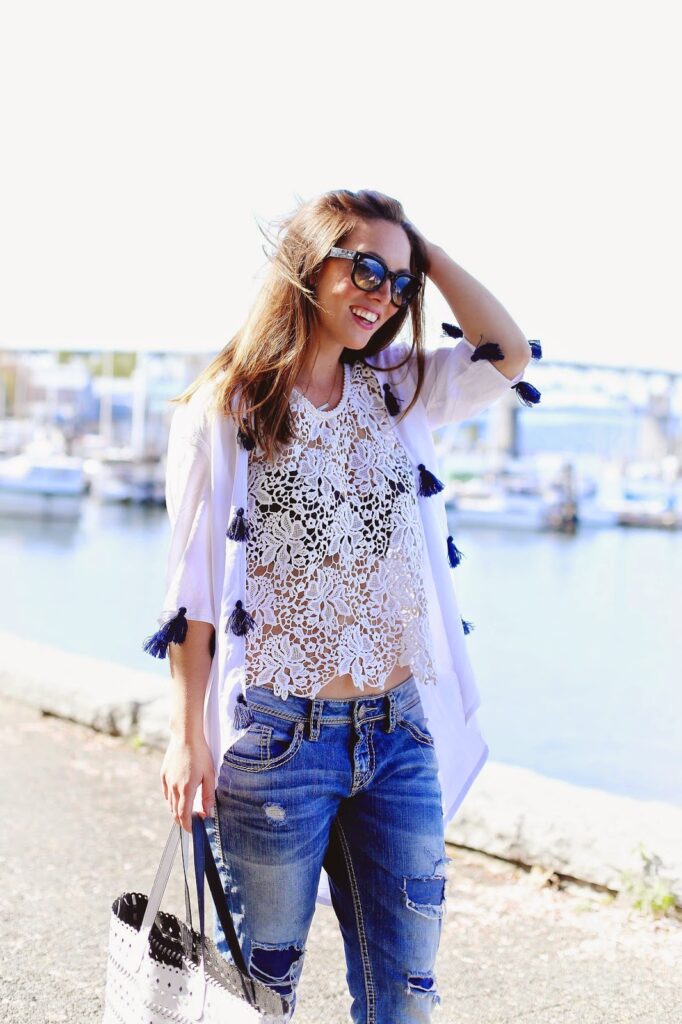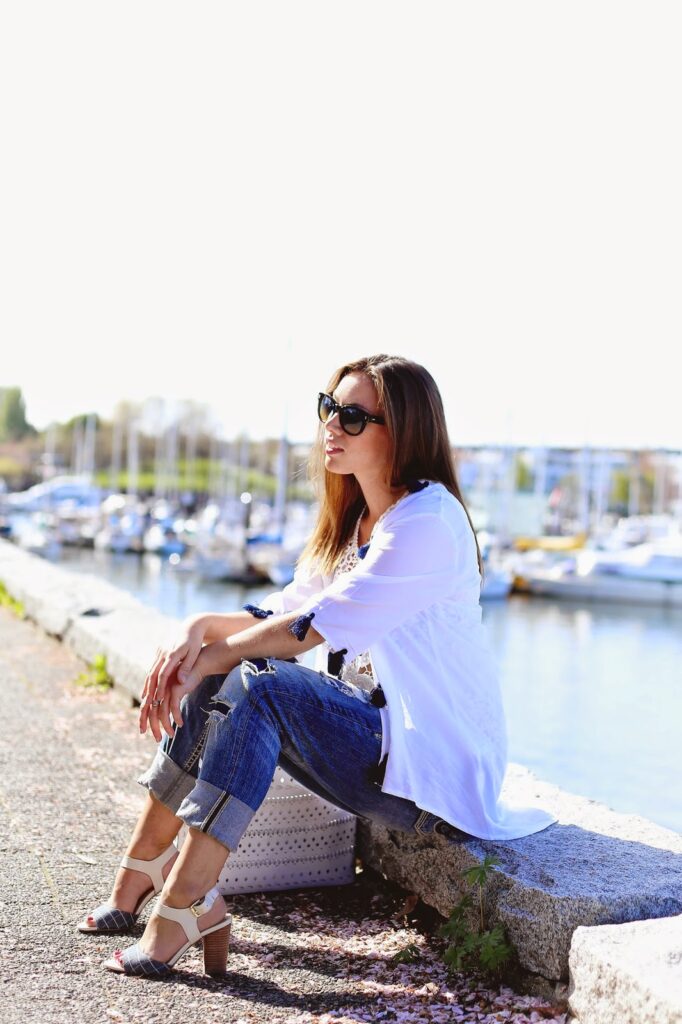 Lace or crochet tops
For some reason I have this crazy obsession with lace or crochet tops during the summertime – I honestly have at least 5 in my closet, which is definitely more than needed but there's no way I'm getting rid of any of them because I love each and every one of them. While I might have gone a bit nuts in terms of stocking up on these boho toppers, they're such a great addition to your wardrobe. You can wear them now with a cami underneath (particularly in an office setting) or add a touch of skin and wear a bandeau underneath. They look awesome with relaxed or distressed denim but also add a laid-back touch to more structured or heavier pieces, like a wool A-line skirt or a pair of sleek tapered pants.
Kimono
If there's one thing that's for certain, it's that the 70s are here to stay this spring/summer season style-wise, and I for one am beyond happy. Whether it's a pair of flares or a dramatic maxi dress, the season has an undeniable style legacy and personally, I find it's the most universally flattering decade style-wise. Take the kimono, for instance – a bit of a 60s-70s hybrid, it's basically a one-size-fits-all type of piece that instantly adds a dash of boho to your look. It's a quintessentially summer addition but worn now with an otherwise springy look, it adds so much visual interest without bulk or weight. I am obsessed with this
Dreamcatcher kimono
that my girlfriend
Kiara
designed for
ThreadSence
– those tassels!
Strappy Sandals
This is a bit dependent on where in the world you are, but definitely here in Vancouver, as long as you're not flaunting a leggy look or without something to cover up with on top, we definitely have the green light on breaking out out favourite sandals, heeled or otherwise. I love the contrast of delicate, summery footwear with something like these boyfriend jeans that have some weight and slouch to them.
And with that, I'm off – literally! Super last minute but headed up to Whistler for a 24 hour getaway with
Veuve Cliquot
,
Summit Lodge
and
Whistler Tourism
. So excited! My girl
Kiara
is coming with (I'm driving, eek!) so make sure you follow our adventures along on
Instagram
and Snapchat (
@tovogueorbust
)! Happy Friday!