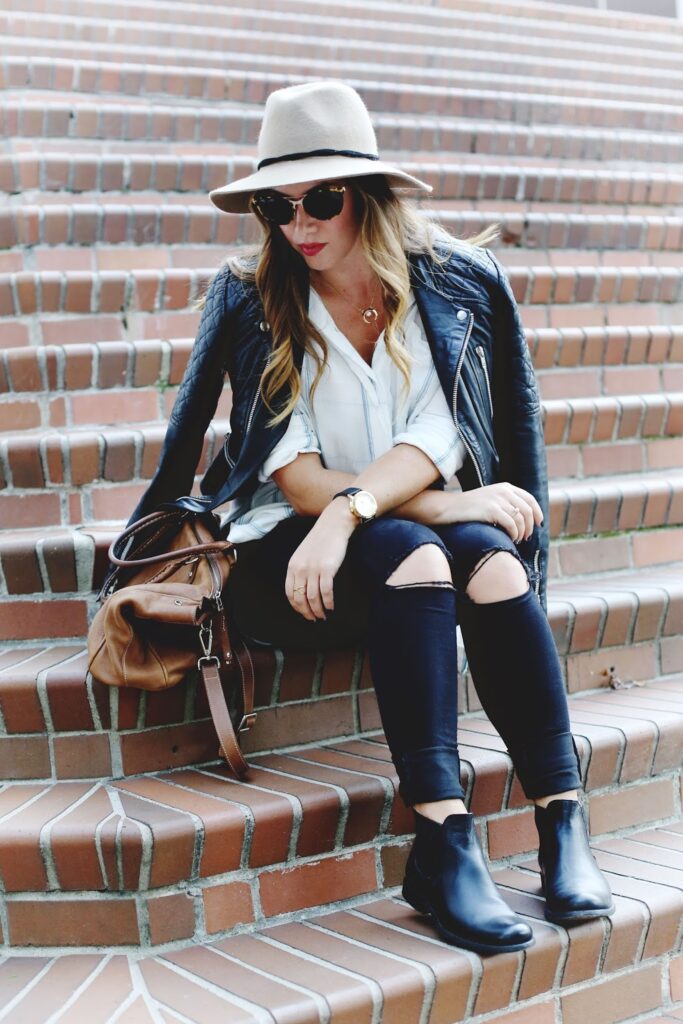 SHOP THE POST
!function(d,s,id){var e, p = /^http:/.test(d.location) ? 'http' : 'https';if(!d.getElementById(id)) {e = d.createElement(s);e.id = id;e.src = p + '://' + 'widgets.rewardstyle.com' + '/js/shopthepost.js';d.body.appendChild(e);}if(typeof window.__stp === 'object') if(d.readyState === 'complete') {window.__stp.init();}}(document, 'script', 'shopthepost-script');

JavaScript is currently disabled in this browser. Reactivate it to view this content.
One of the requests I get the most from my readers is for tips for beginner bloggers. It was because of these notes in my inbox that I started my
Blogging 101 series
(and why I'm hoping to turn it into something you can buy as a package soon – stay tuned!) but was inspired recently by the lovely
Framboise Fashion
to share 5 easy, actionable tips I would give to my younger blogger self – things I wish I'd known when I started To Vogue or Bust on a whim in my final year of uni!
Click through
to read it all!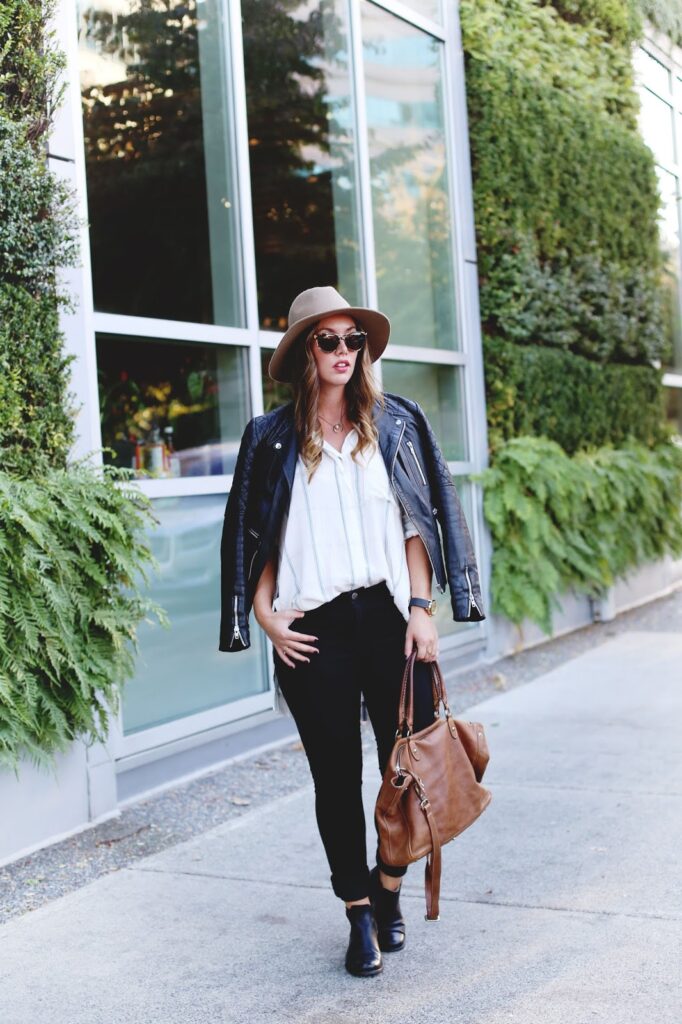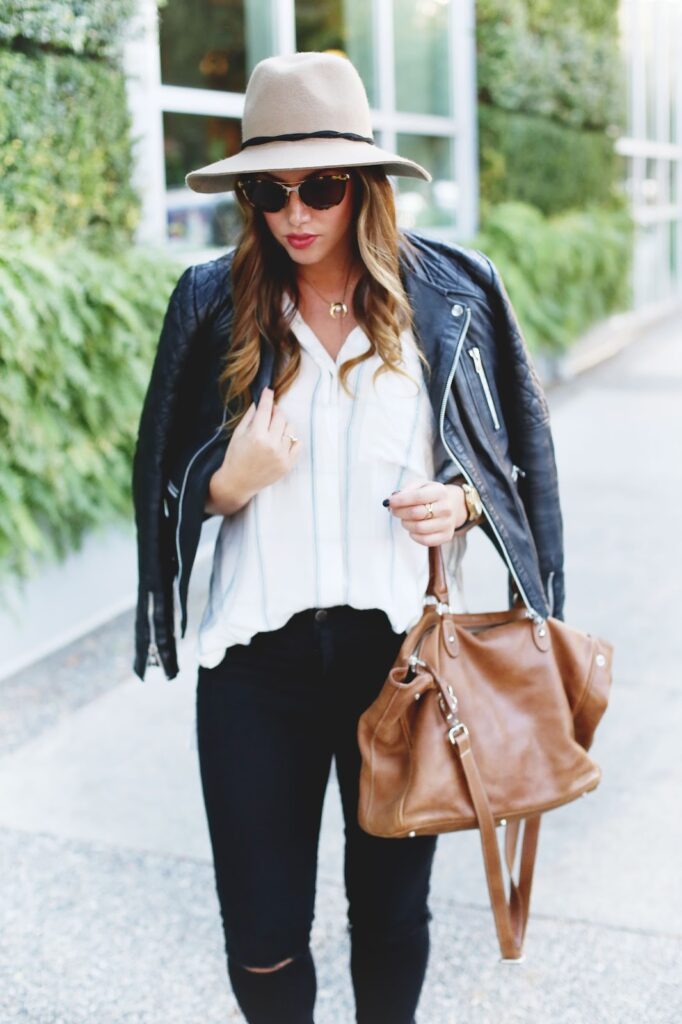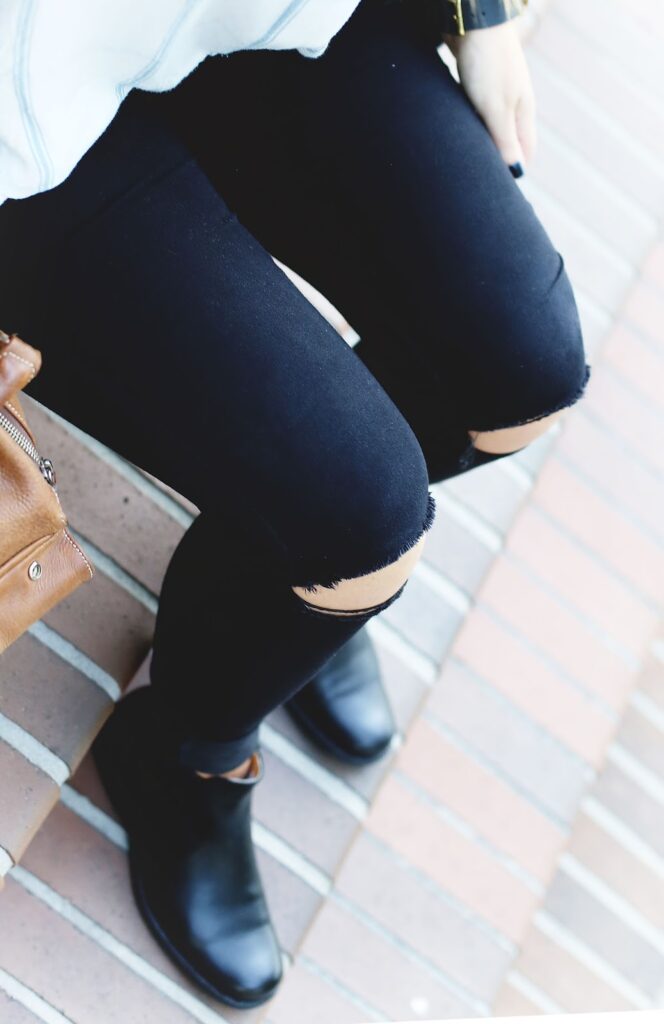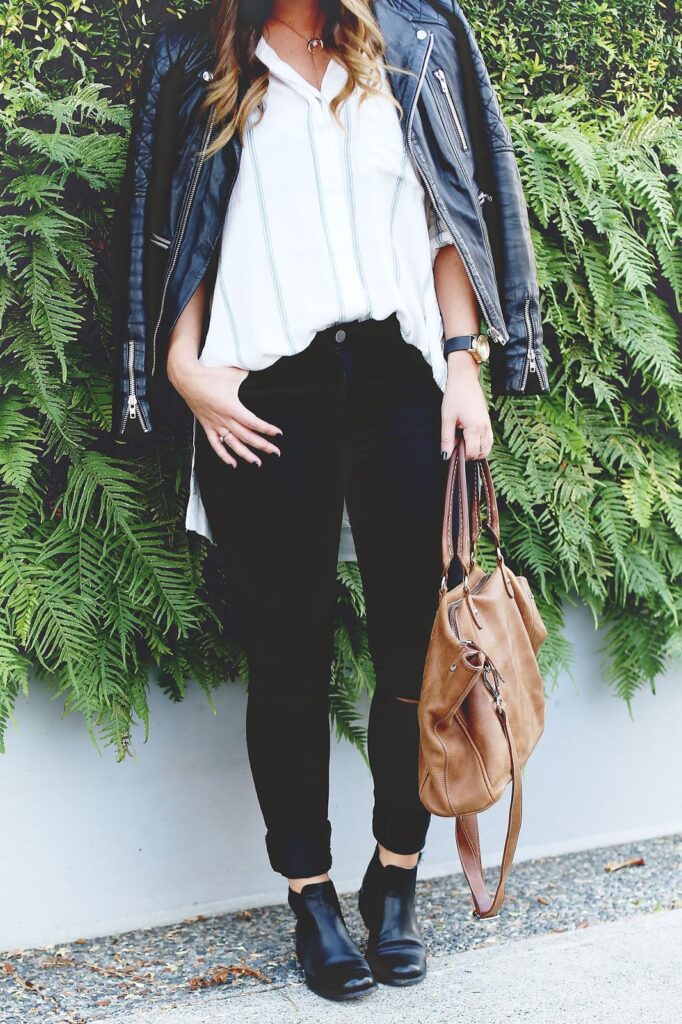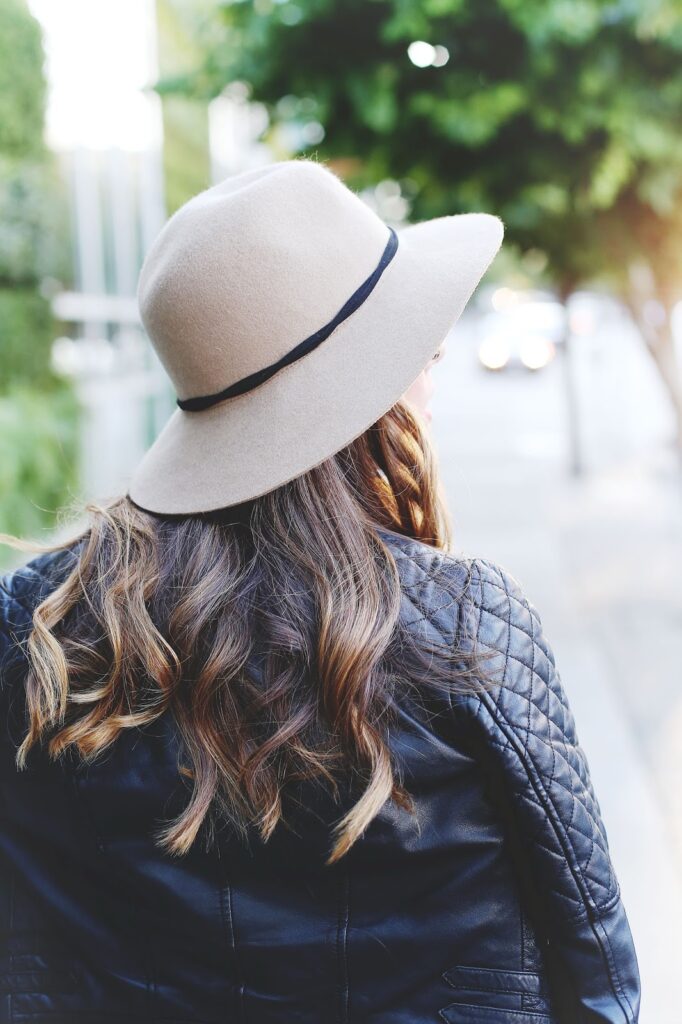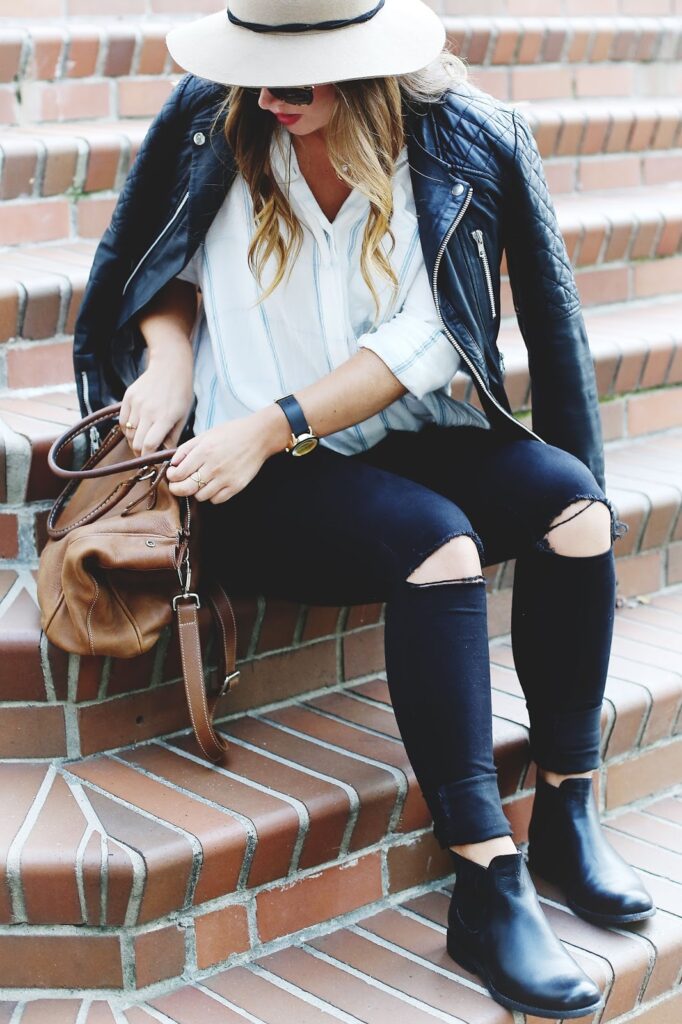 1. Consistency isn't just key – it's everything.
Sure, I get sick sometimes (or more recently, injured), and that means you have to taper off a bit in terms of output. But by and large, whether you're a beginner or a seasoned blogger, you need to treat your blog (and eventually, your business if you decide to grow) with the same consistency as a magazine approaches their editorial calendar.
2. But remember – once you set a pace of work, you're going to have to stick with it.
When I first started, it was a very organic process – a blog post here, a blog post there, nothing for a couple weeks at a time sometimes. But when I finally got properly into blogging, I was so hooked and so excited by the world that I started posting 5 times a week (on top of working part-time and taking studies full-time). Once you have the ball rolling, it's hard to stop it, which could lead to burnout, gaining too much momentum too soon, etc. Set a comfortable pace that you could likely stick to for a year or so – this is the best way to avoid those big peaks and valleys in your analytics, to see accurate, measurable growth and to set a foundation for your growth moving forward.
3. There's only one of you (literally) so be you.
As corny as it sounds, your key differentiator is you. I always hear about how there are so many fashion bloggers out there, so many influencers all going for the same thing. The fact of the matter is that yes, there are a ton of us out there now, but so long as you're authentic and commit to representing your passions, your taste and your voice as truly as possible, you'll always be unique and stand out. That is, of course, as long as you don't start trying to replicate someone else's style (or voice, layout, etc). By all means, be inspired and pay credit to those who inspire you, but as cheesy as the quote goes, in the blogging world in particular, Judy Garland's words ring true: "Always be a first rate version of yourself and not a second rate version of someone else."
4. Save yourself some regret and invest in a few key things off the bat.
It certainly wasn't in the budget for me to invest in a beautiful new DSLR, a snazzy website and a photographer to shoot my looks when I was starting out – those are things that I've invested in as my business has grown (PS, so excited for a little site renovation, have been sick of this layout forever!). Having said that, whatever you
can
afford, invest. If you're invested enough in your blog to be looking up tips to improve it, then you're going to have to put some money down or get creative in order to up the quality of your content. Secondhand DSLR's, websites like
Fiverr
for logos and some design, etc – there are lots of creative ways you can still invest a bit without going into the hole, and believe me, you'll be thanking yourself a couple years down the road when you
do
have that brand new DSLR you've always dreamt of and a site you're so proud of – you won't have to make like me and look back, cringing at all of the earlier posts from the first two years of the blog. And let's not even get into the design! While I'm way beyond excited to update this layout, it's
so
much better than its predecessor, and even more so from the one before that (and the one before that, and the one before that). I could've saved myself a lot of trouble by putting down a couple hundred dollars and finding someone good but affordable to set up a clean, pretty design from the get-go.
5. Connect.
When I first started, I was in Victoria and kind of away from any "scene." Having said that, looking back now I actually can see that there were a ton of people for me to have connected with in Vic if I'd wanted to. Fortunately though, it didn't take me too long once I'd landed in Vancouver. For example, you know that pretty girl
Alicia
who is featured on here so often that I sometimes get emails addressed to me along the lines of "for you and your beloved friend Alicia"? Well, we met
years
ago when I first came to YVR – having someone to not only connect with and talk blogging with, but to shoot with, to support and to grow alongside is
so
big in this industry where we're largely by ourselves, manning a laptop. Connect with locals, connect with kindred spirits online, just connect! I'm so lucky to have my blogger friends here and across the globe and without a doubt count these ladies (and some guys!) as a massive attributer to my growth and love for blogging. Also, it's just always nice to make new friends! Seriously, so many of these people are some of my closest friends. It's pretty insane that blogging brought us together, but I am so grateful for it.
What about you guys – if you're a blogger, what would you have told yourself way back when? And if you're new to it, what other tips would you like to know? Tell me in the comments!