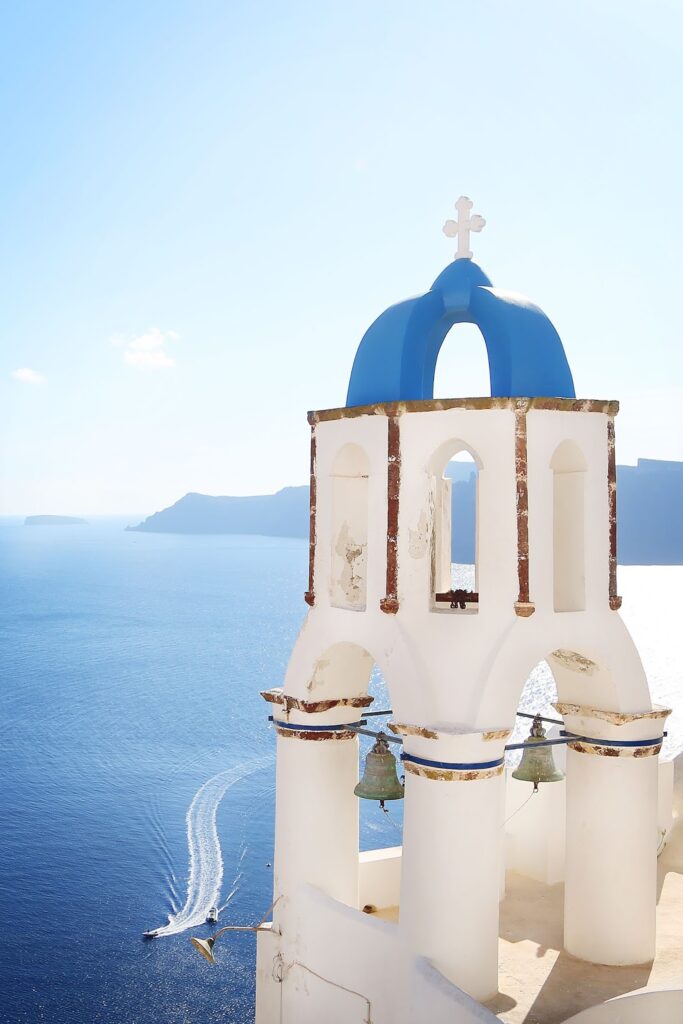 If you guys followed the
#tvobtakesgreece
hashtag along on
Instagram
, you'll likely already know that it was undoubtedly one of my best trips yet. There's something about each place I love, but every once in awhile I visit a country or city that completely consumes me –
Ireland
,
Paris
,
Maui
 and
Portugal
are just a few past examples that you probably already know I'm obsessed with if you've been a reader for awhile. Well, after our 3 week escape to Greece, it is without a doubt placed high on that list now too. I'm
so
 excited to start sharing what to see, where to stay, what to do and so much more for each of the places we visited (Athens, Crete, Santorini and Mykonos) but for now, I wanted to give you the general 411 on what you need to know before you take off to
literally
 one of the most beautiful places in the world. So without further ado, read on to get all my Greece travel tips!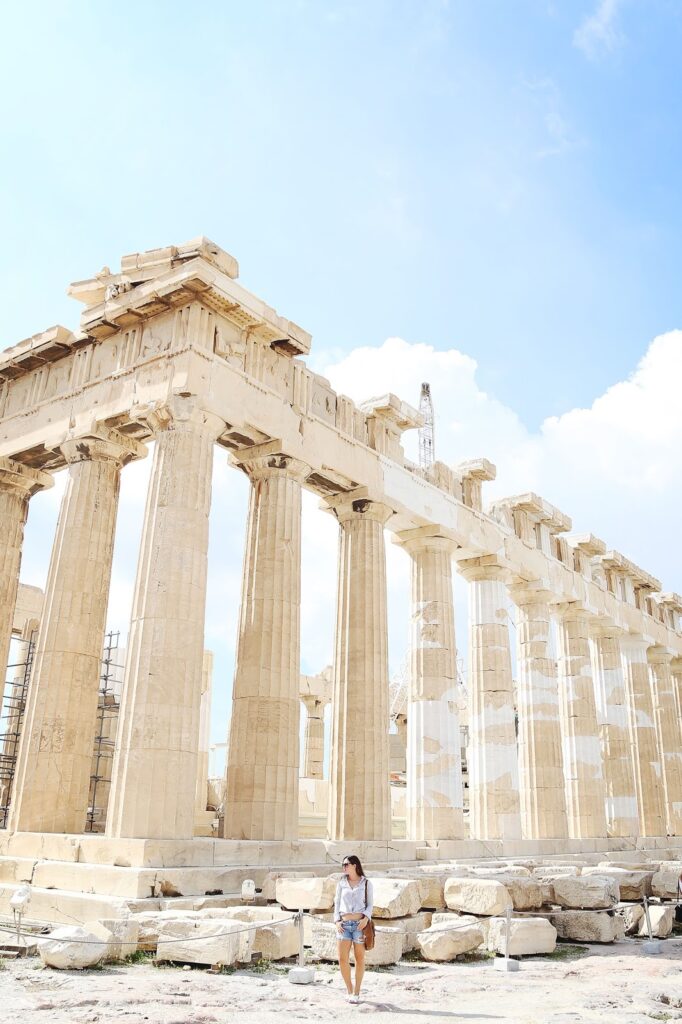 Getting Around
You're going to likely be flying into Athens, so despite what some people say, I personally feel like you not only might as well but really should spend at least 2 nights there. We had an incredible time in Athens and the history there is just incredible. More on our stay there soon!
Once out of Athens though, you need to rent a car. Yes, ATV's and scooters are available on the islands, but we were repeatedly told not to rent them (high rollover rate, annoying to the locals, etc) and I truly feel that renting a car in each island we visited helped us see almost everything, giving us a far more complete experience. Would highly recommend getting an International Drivers Permit. Not everywhere requires it, but it costs $30 here in Canada and lasts a year so best to be safe.
Planes are a great option if you can find one that flies direct (they're often cheaper than ferries and far quicker) but just keep an eye out well in advance of your trip to see when flights are happening and how long the flight itself is (many have layovers in Athens that can stretch into long hours).
As for ferries, they are costly, lengthy and generally bumpy so while it's usually the best/only option for getting around, I'd really recommend trying to limit how many islands you're visiting or planning well in advance and booking a flight between if you can! The ferries are totally fine and actually make for a cool experience, but because of how pricey they are, I would just recommend either visiting smaller clusters of islands or if you're going to the big tourist destinations as we did, maybe limiting it to 2 islands, 3 max.
What to Bring
Bring an adapter (European adapter) if you're travelling from anywhere outside of Europe (so us North Americans, Brits, etc).
While most places we visited accepted credit card, definitely bring multiple forms of payment, whether that's cash, debit, credit, etc. We brought a bit more cash than we ordinarily would so make sure you place an order at your bank for euros as they likely won't have enough in-house if you do it last minute!
I'm going to be sharing more about why we chose October for our trip, but if you go in high season (July-August are the busiest months), all you need are summer clothes. As for those of us escaping fall temperature drops in September-October, you'll want to be basically in summer clothes but pack one sweater and a scarf as the temperature does drop in the evening.
Please bring a pair of runners! I can guarantee you will be doing one hike or two and even if you don't get around to hiking, never in my life have I climbed up so many hills, stairs, etc (especially in Santorini which is a caldera), and that's coming from someone who literally grew up at the top of a mountain in Canada. Other than runners, a sensible pair of flats, sandals and some flip flops will do you fine!
Social Customs
If you're emailing or addressing someone for the first time (mostly in a business context), it's customary to use Mr. or Mrs. and their last name at first. I had a lot of Mrs. Grant (married to myself, woot!) when I first arrived and via email but quickly learned to do it in return.
Tipping is typically rounded up but we tipped 10-15% for our meals, hospitality workers, etc. The people are so lovely, the food is the best you'll ever eat and it's nice to support an industry that's taken a hit in the past year or so, so 10% is a good standard to stick to.
Websites very often do not get updated so it's definitely worth getting a cheap cell phone plan and making the call! Athens you'll be fine with websites, but on the islands (which have many museums/historical sites that are well worth a visit), your safest bet is calling ahead. If you don't want a plan, depending on where you stay you can likely use their phone.
If you're offered raki, you absolutely must have a shot glass of it. Very insulting if you don't! It's typically offered in Crete as a symbol of hospitality and once you get used to the slight burn, you actually enjoy it.
What to Eat
Everything. Just everything. Best food you'll ever have and as we were told by a lovely new friend we made on the plane to Crete, restaurants basically go from good to excellent in Greece.
And as for the wine to accompany all the food you'll be eating, drink the house wine. Absolutely no point in paying for a bottle when the house wine at every restaurant you visit is delicious and cheap!
Feel free to pin the image below to your wanderlust board on Pinterest to bookmark this page – can't wait to share more tips and travel guides to this truly special place in the world (and in my heart now, as corny as that sounds) soon!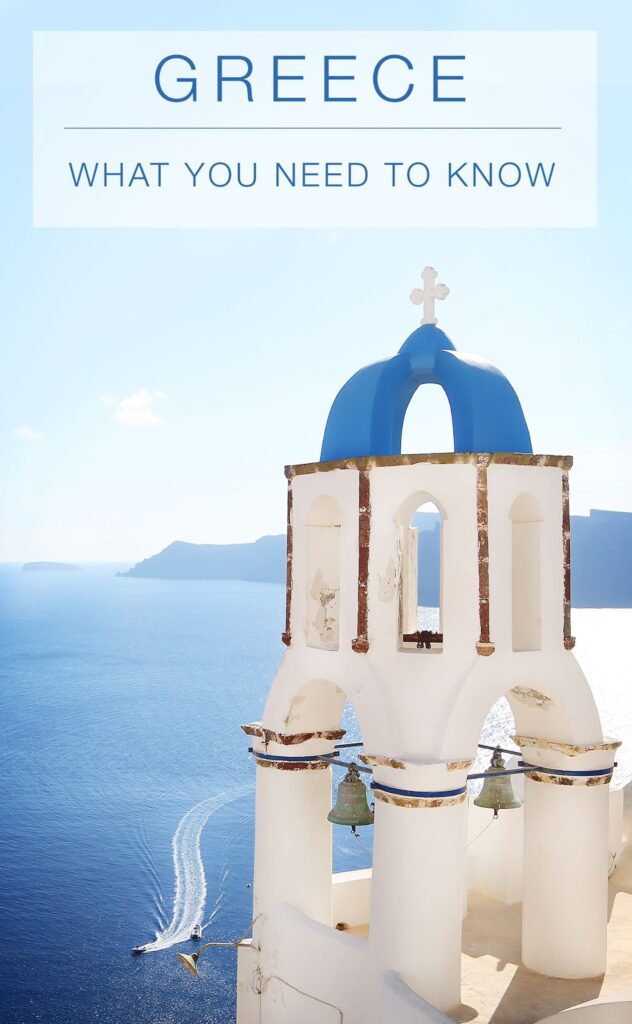 And with that, I'm taking off to
Whistler
for the weekend to experience
Cornucopia
! Follow along on the adventure on
Instagram
and Snapchat (@tovogueorbust)!