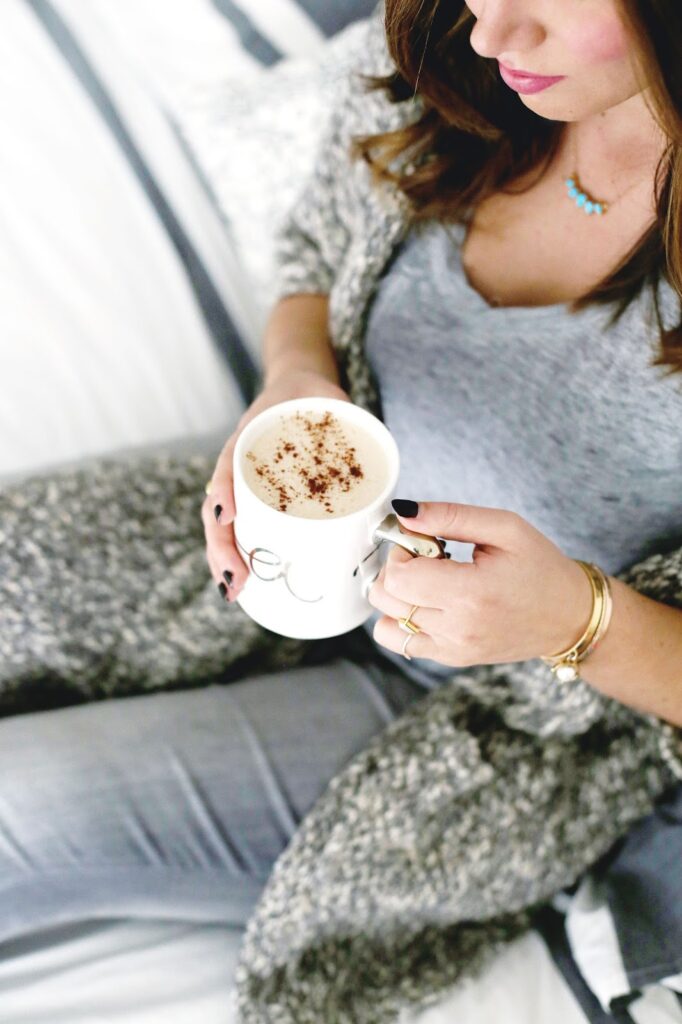 I'm officially more than halfway through my 4th
Whole30
challenge (if you haven't done it before, you can read all about it
here
) and so far, it's actually been amazing. I was in desperate need of a reset post-holidays for sure, but part of the reason it's been so great this time around is because Matt and I have really committed to trying out a bunch of recipes and eating lots. One recipe I've been loving (though calling it a recipe is a bit much, but still) is this almond mylk latte that is super satisfying, tasty AND indulgent (even if it's chockfull of good-for-you ingredients).
Click through
to discover how you can recreate it!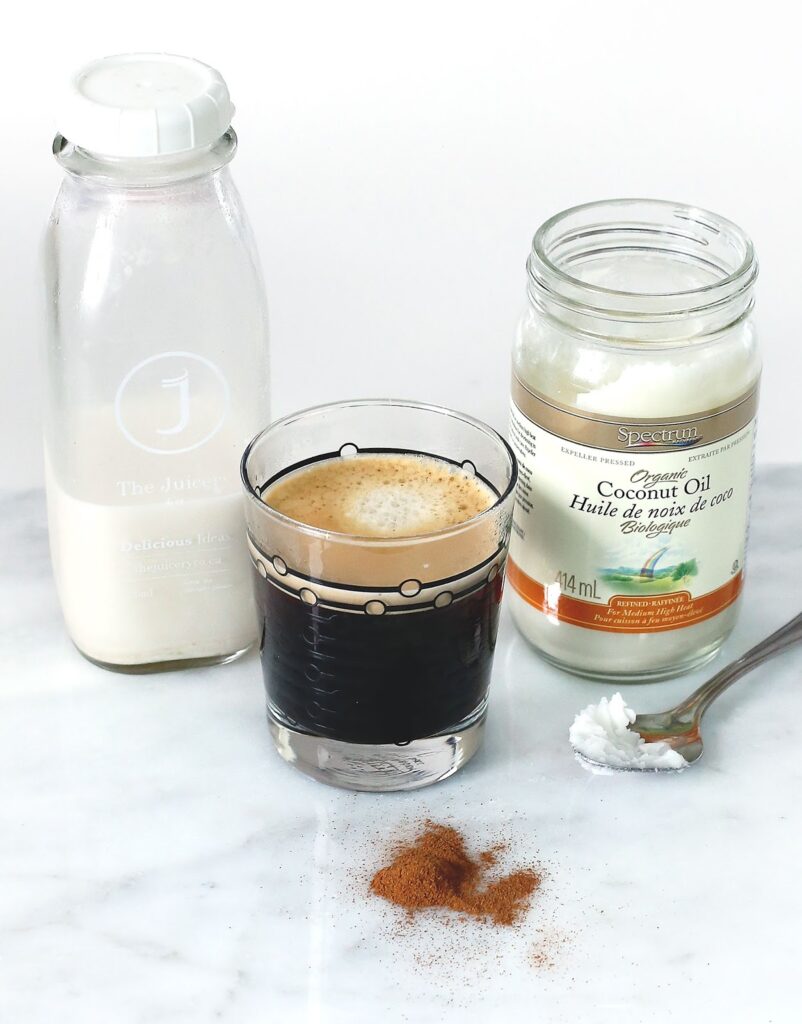 WHAT YOU'LL NEED: Homemade almond mylk (see how to get the recipe at the
bottom of this post), cinnamon, coconut oil and espresso/coffee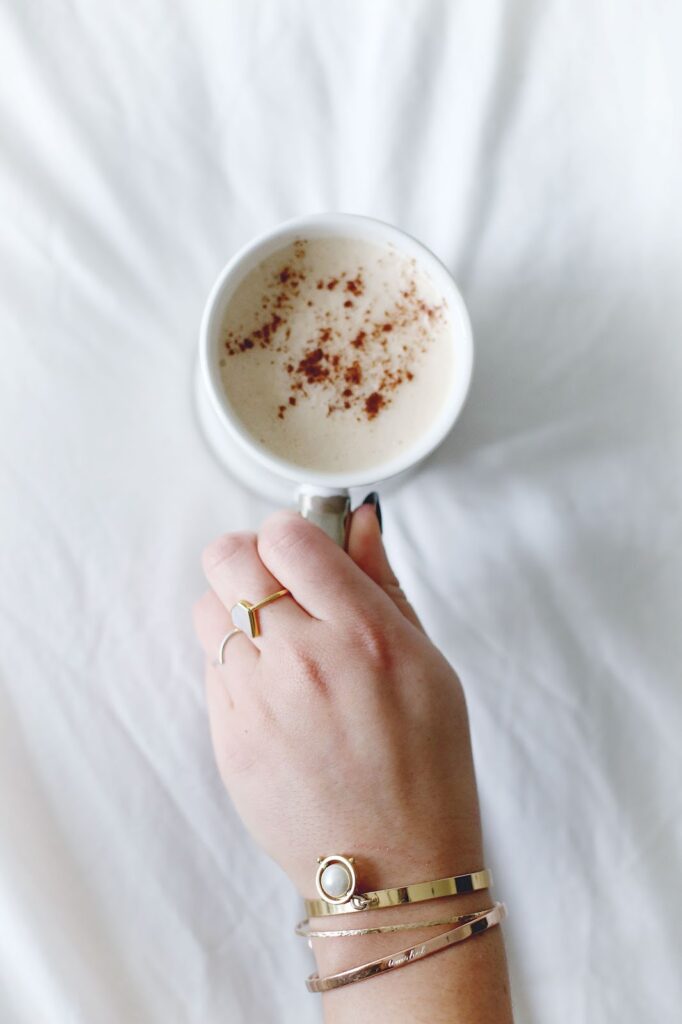 First of all, either brew some coffee to your liking or if you have an espresso machine, pour a double long shot of your favourite espresso.
I then toss the espresso, some homemade almond mylk (more info below about how you can get my homemade mylk recipe
sent straight to your inbox
), a heaping teaspoon of coconut oil and two pinches of cinnamon into a blender and blend it up!
The resulting concoction is frothy, delicious and best of all, 1 of these babies each morning really fills me up and makes my coffee experience way more satisfying (I'm trying to cut down to 1-2 coffees a day, a big thing for me if you know my caffeine addiction).
Almond mylk has protein, magnesium (which so many of us are deficient in) and that delicate sweet taste, cinnamon has anti-inflammatory properties and is great for your metabolism, coconut oil is similarly great for your metabolism and for your system in general and finally, coffee is good for the soul. Even Matt (an iced americano devotee) has become a major fan of this yummy caffeine jolt every morning, and best of all, it's Whole30 compliant!
If you want to get my almond mylk recipe, subscribe below to
my Whole30 newsletter
and you'll get it straight to your inbox! Happy sipping, friends!
#mc_embed_signup{background:#fff; clear:left; font:14px Helvetica,Arial,sans-serif; width:600px;}
/* Add your own MailChimp form style overrides in your site stylesheet or in this style block.
We recommend moving this block and the preceding CSS link to the HEAD of your HTML file. */
Subscribe to our mailing list