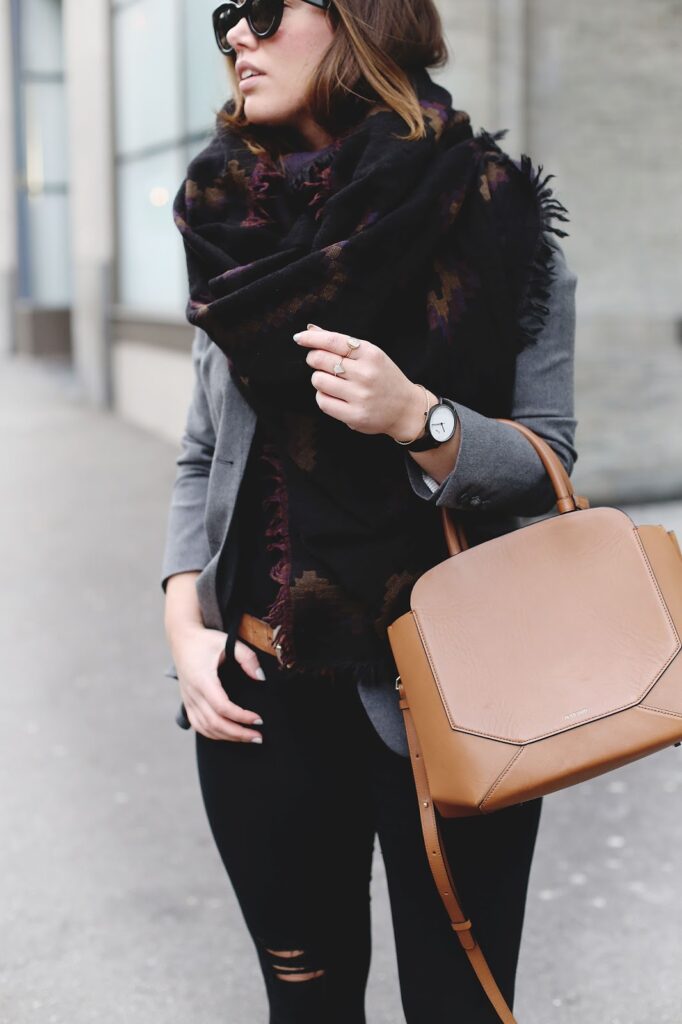 It's hard to believe but yesterday, I saw crocuses just about everywhere I went. And not just crocuses—buds were appearing at the tips of branches, shoots started popping out of the ground, and all in all, other than there still being a nip in the air, it definitely felt like we were headed quickly into spring. This time of year is a tricky one to dress for since we're still in between seasons and if, like me, you're freezing all the time, going full spring can still be a challenge. Fortunately, a couple style hacks can seriously help you make the most of this in-between time and I'm sharing 3 of them
after the jump
!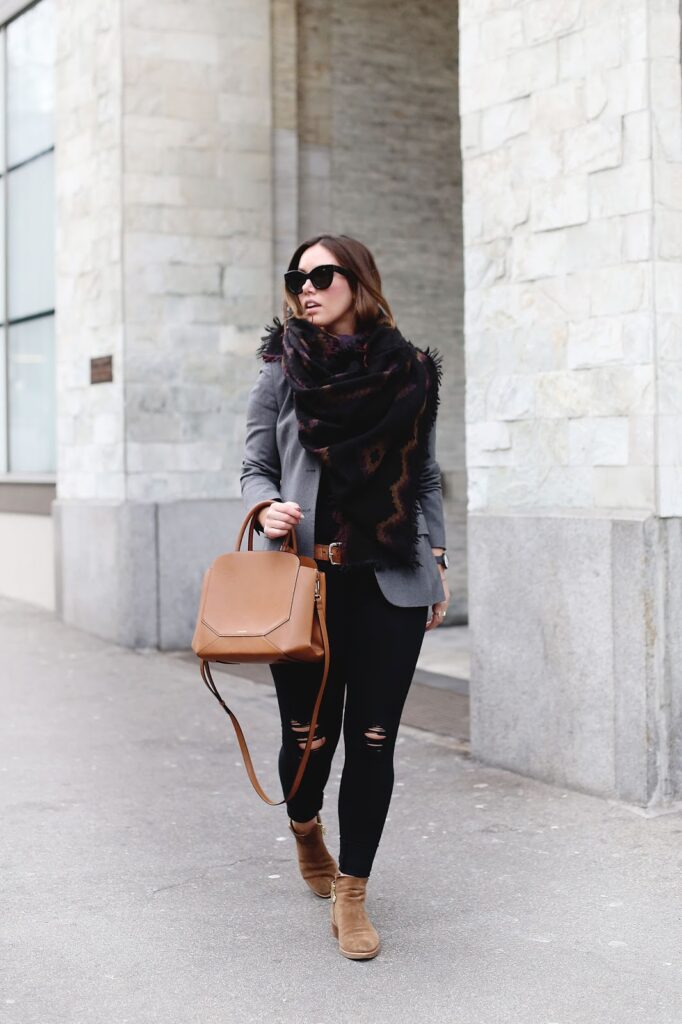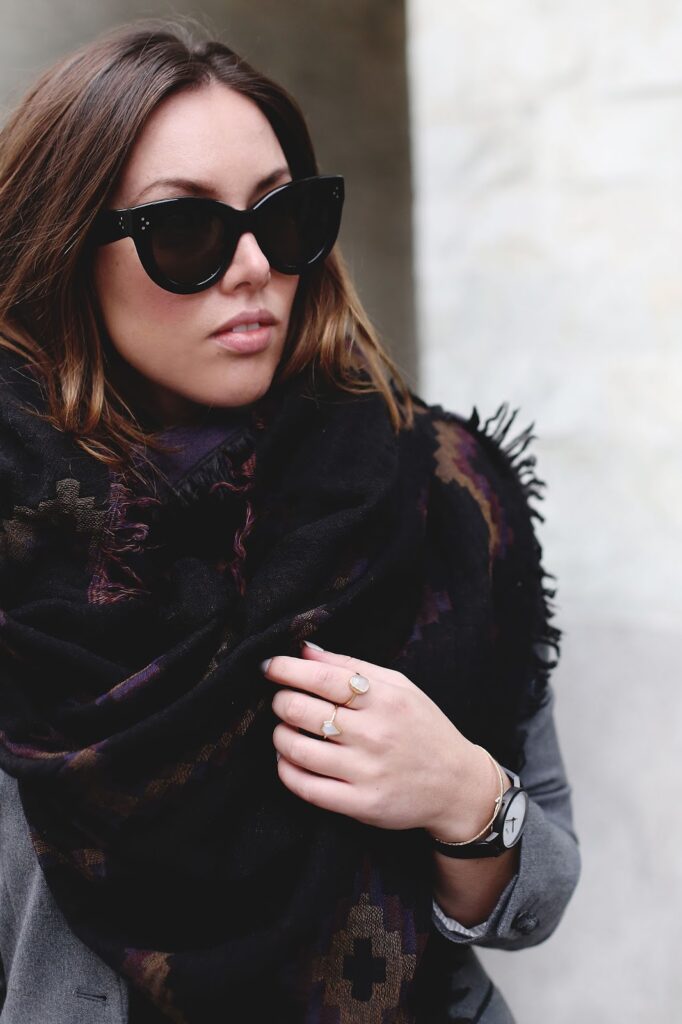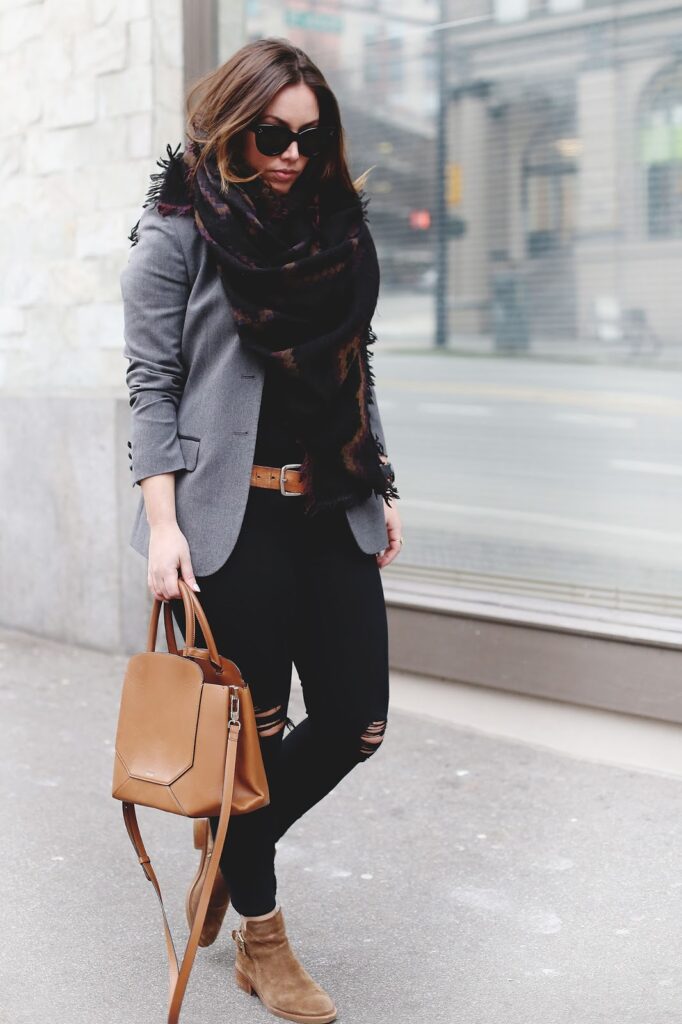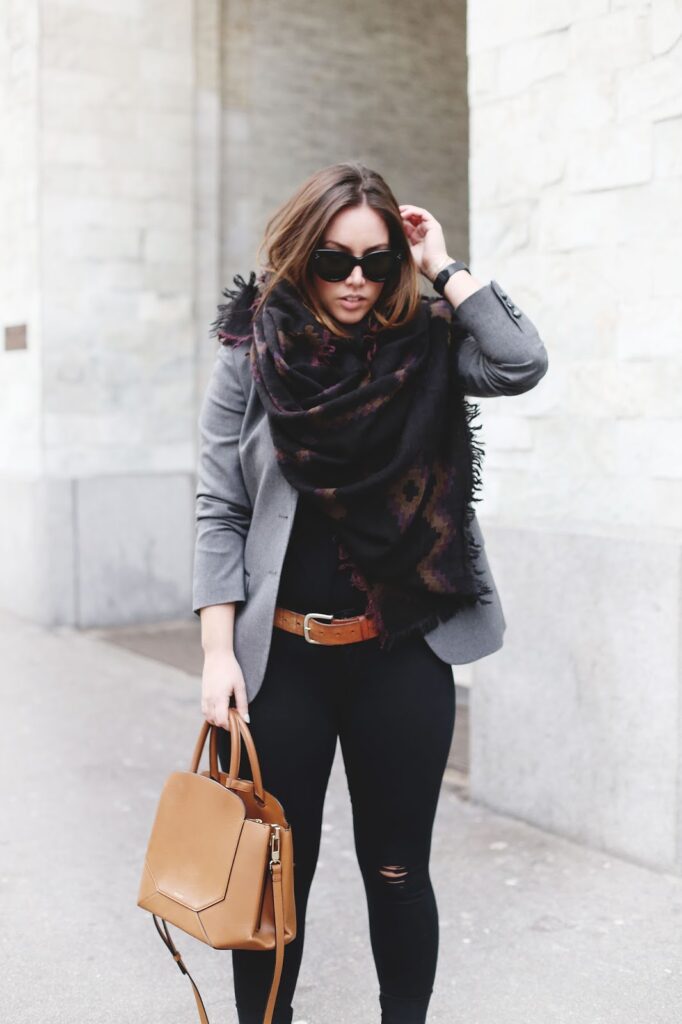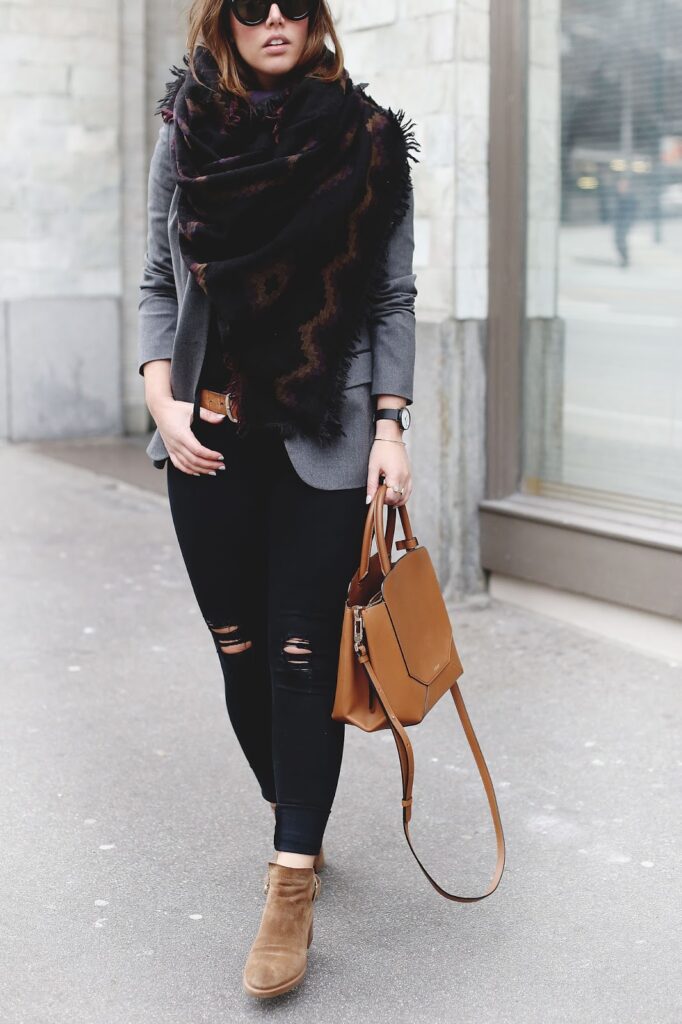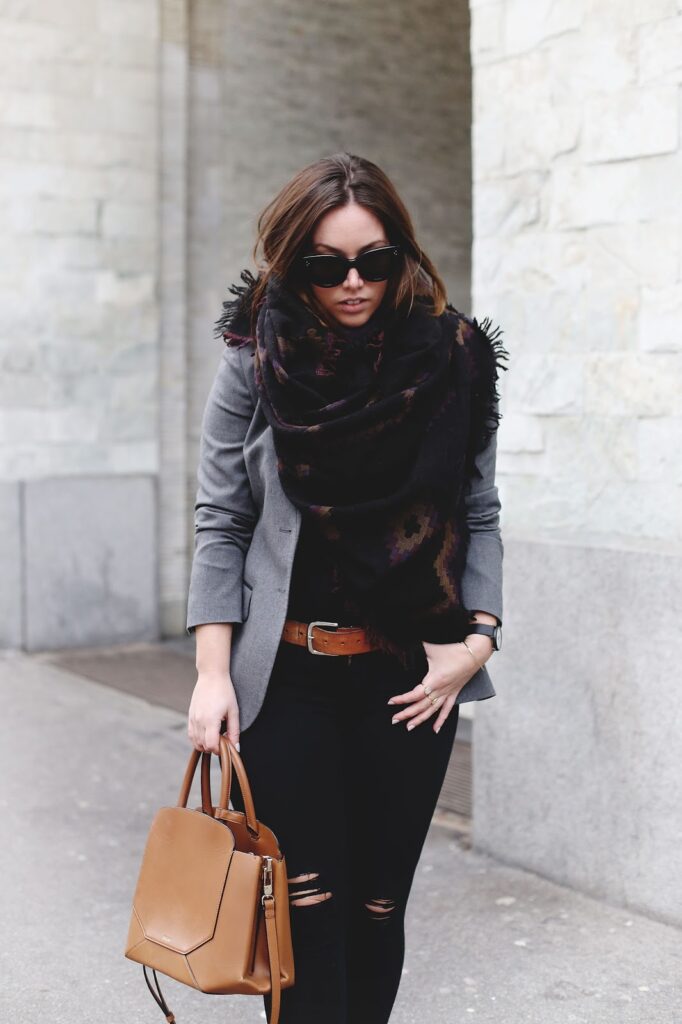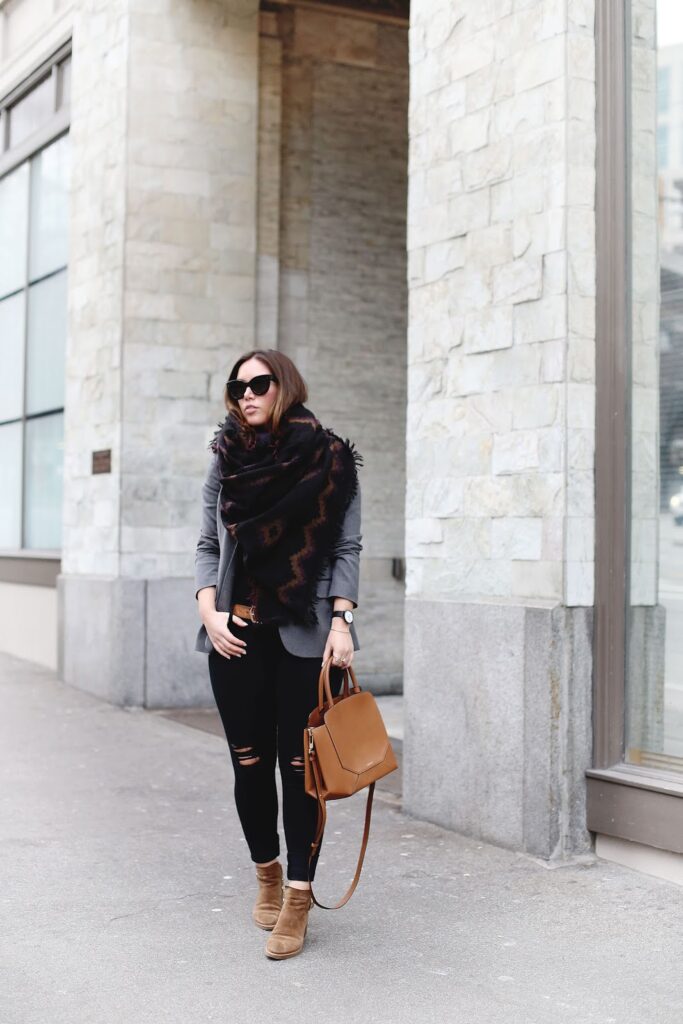 Wrap it

Blanket scarves almost always make an appearance in any of my seasonal tips (with the exception of summer maybe) because they really are just the best multi-taskers. They add a ton of warmth, they add a pop of visual interest and they somehow always add that element of effortless chic to any look. Best of all, you can start picking up spring-apropos scarves now to add softer tones and prints
or
you can take your heavy winter ones and layer them onto your spring looks. I'd freeze my butt off in just a boyfriend blazer but with a big scarf, I'm okay most days (plus it gives me an excuse to wear
my new Aritzia blanket scarf
!).
Get creative with layers

I for one am starting to get sick of wearing my big huge overcoats all the time so instead of throwing one on yet again (and feeling way too hot after climbing up even the slightest incline), I've been opting for more light layers. Whether it's this boyfriend blazer-T-shirt-scarf combo or adding a few sweaters layered strategically atop one another or even breaking out a light spring coat (think twill, trench coats, etc), the key is to make sure you have some thin layers that will provide some warmth.
Knit it

Other than blanket scarves, break out all those chunky knits around this time of year in particular. While a big huge knit and a big coat might've been too much earlier in the year (well, if you're somewhere mild like Vancouver, that is), a knit with a leather jacket (or even on its own with a scarf) will keep you warm and cozy while also looking amazing with lighter dresses, bare legs, etc.
What are you guys most excited for come spring? Tell me in the comments below!