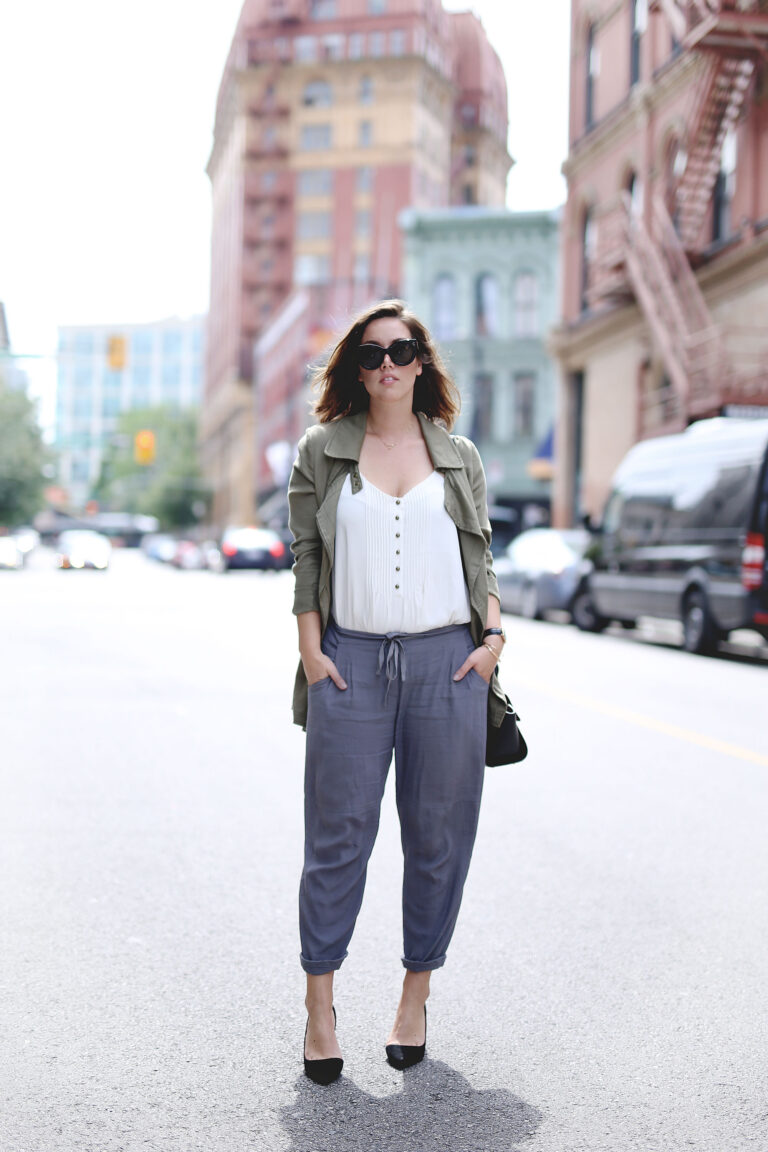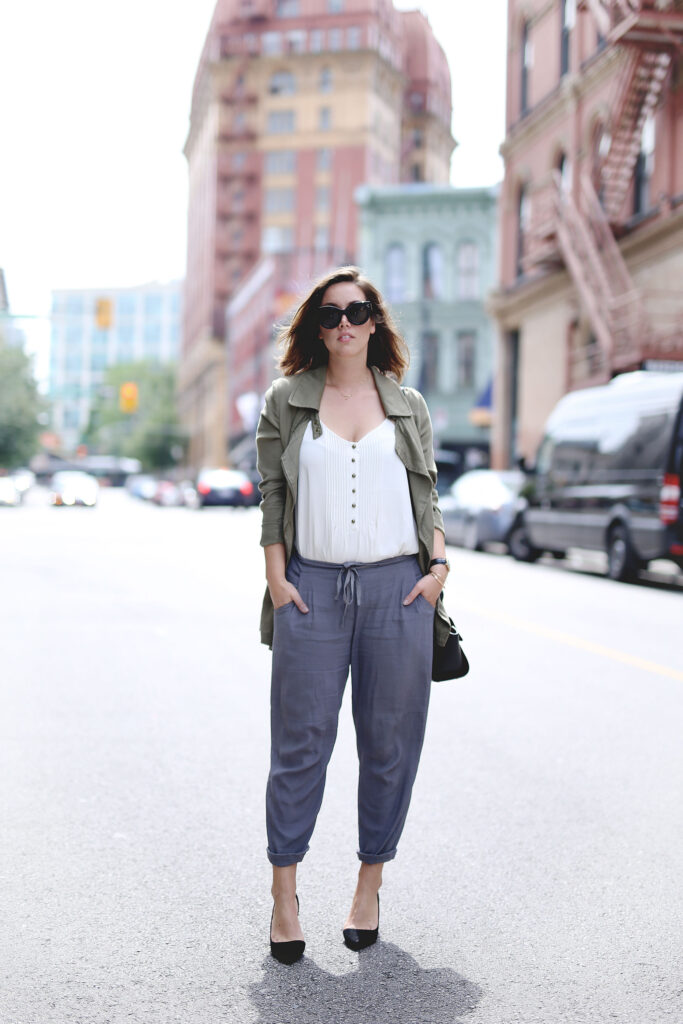 I've mentioned before I actually really like Mondays—they're new beginnings every week and while it's sad to say bye to the weekend, maybe it's just the Type A in me talking but I think it's exciting to have a whole week of projects and good work to look forward to. Having said that, I kind of find myself somehow wearing my most cozy pieces still Monday—I may be stoked for the week, but my sartorial sense is definitely still leaning more towards the comfy cozy quality of the weekend. Fortunately, there's a way to really up the comfy factor without sacrificing style, and the answer is silk pants!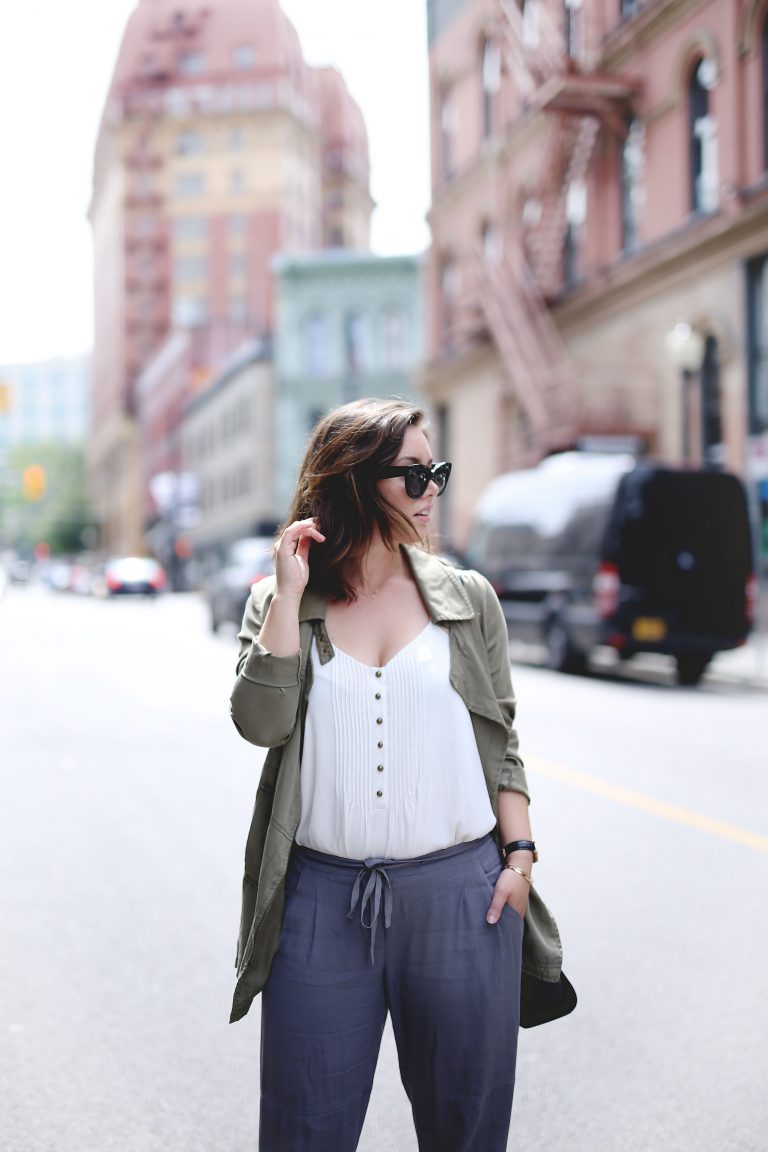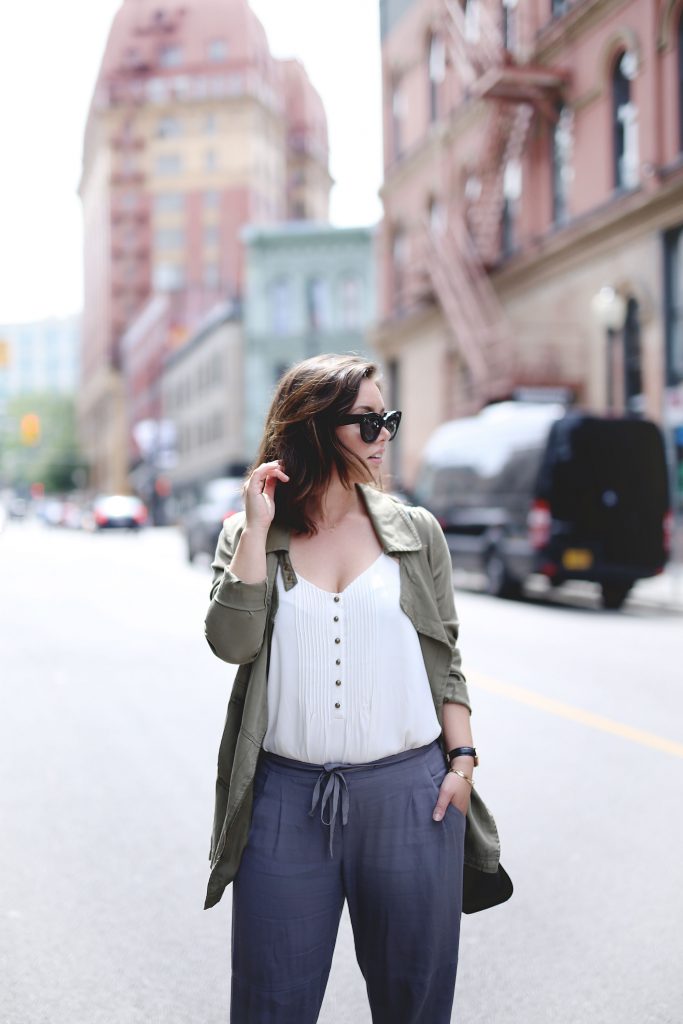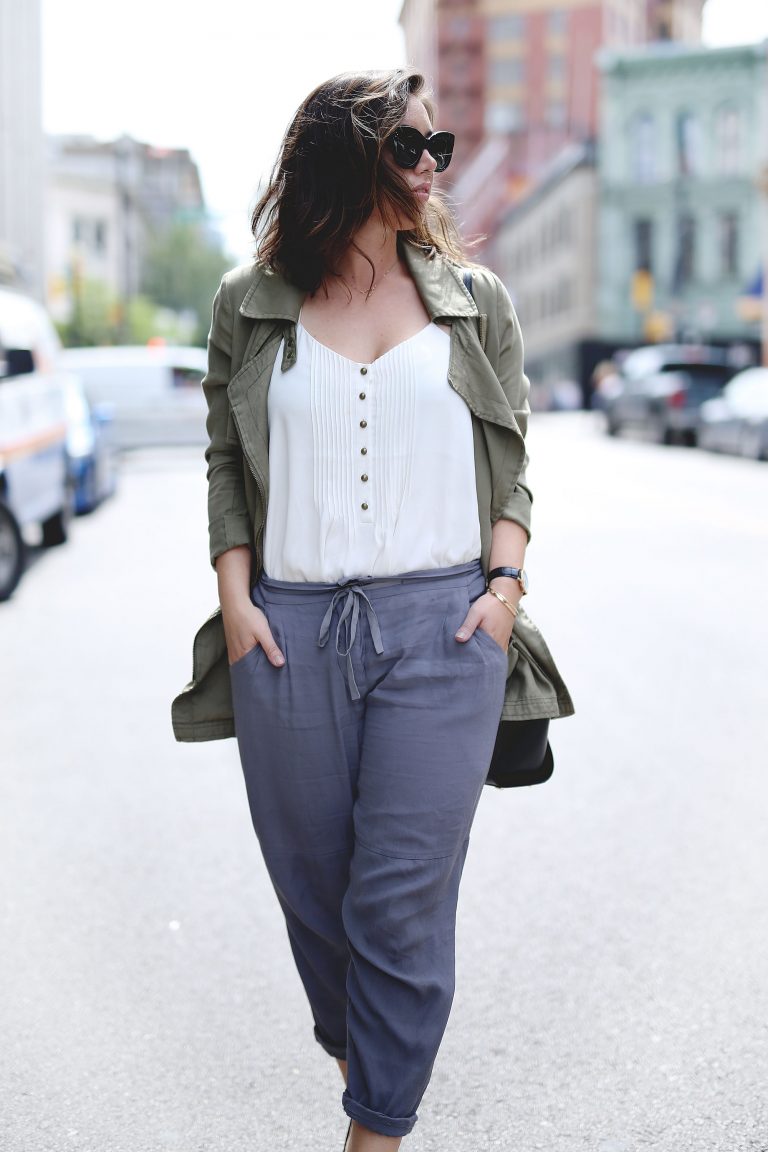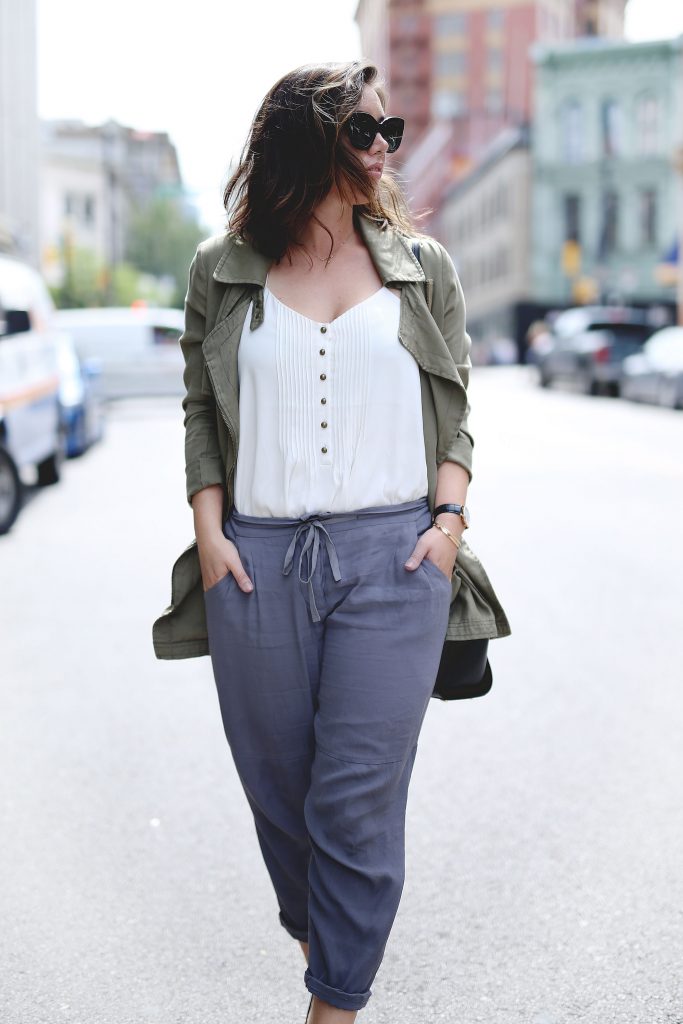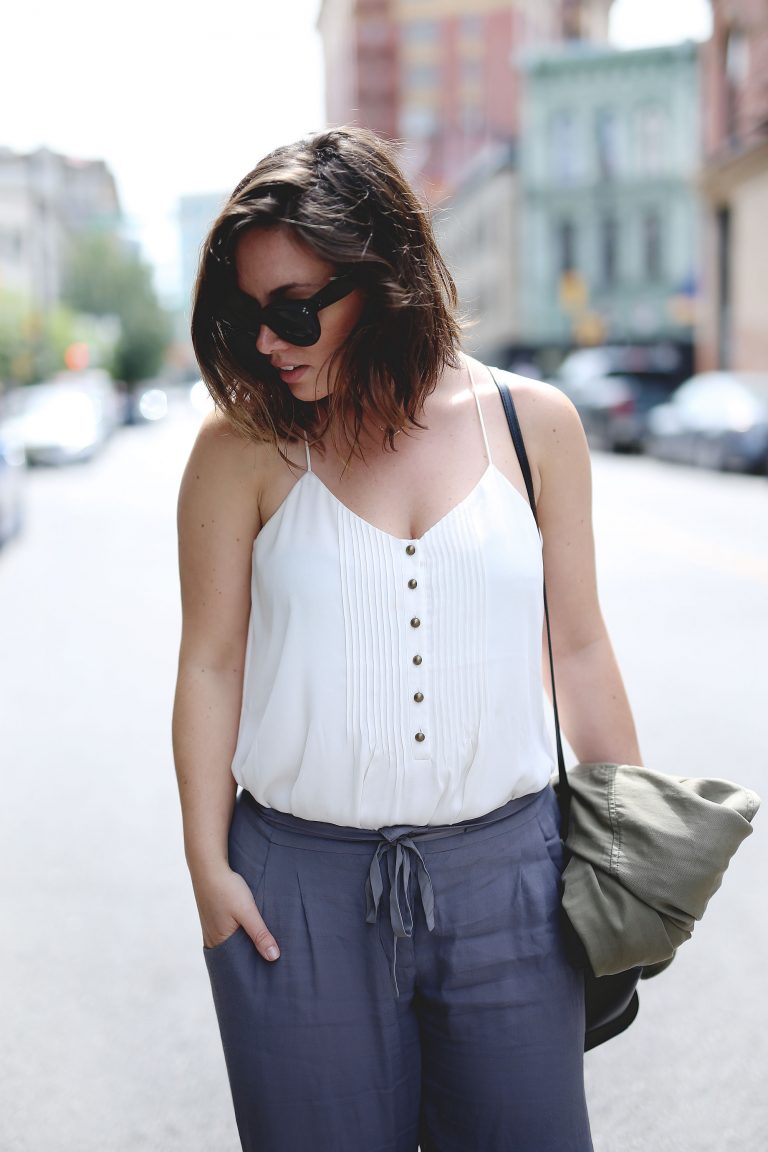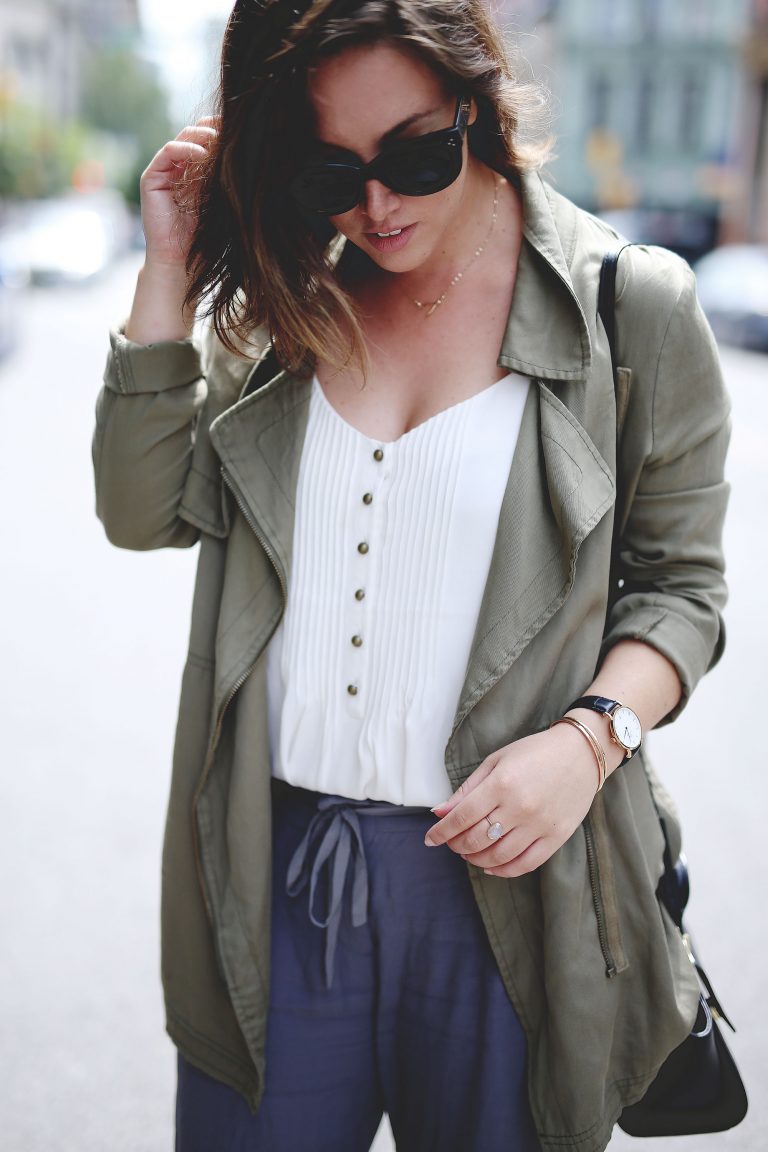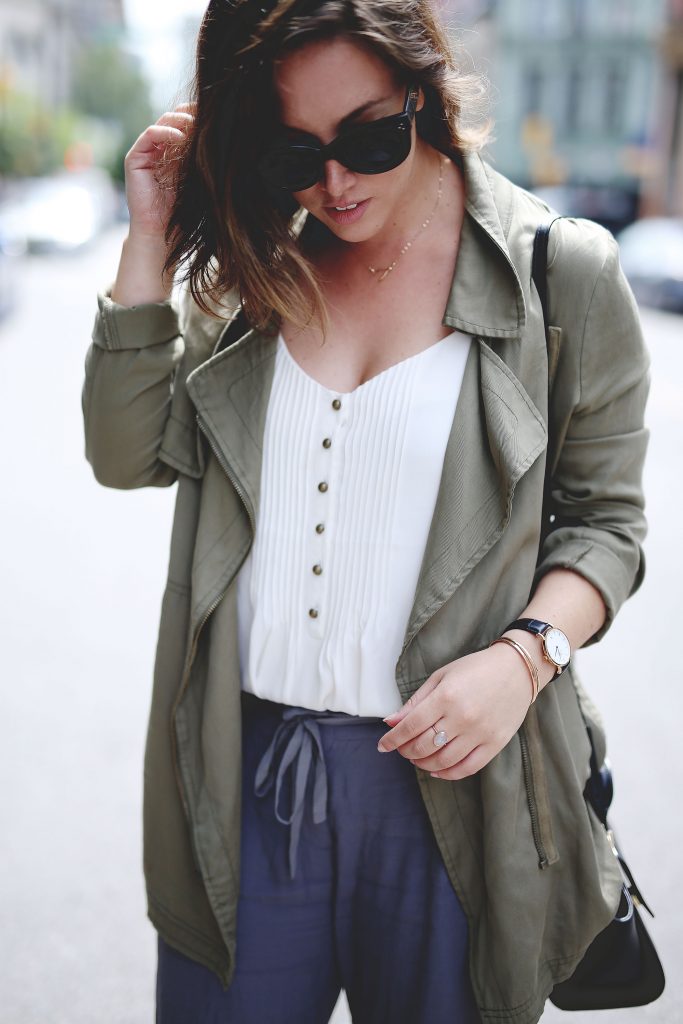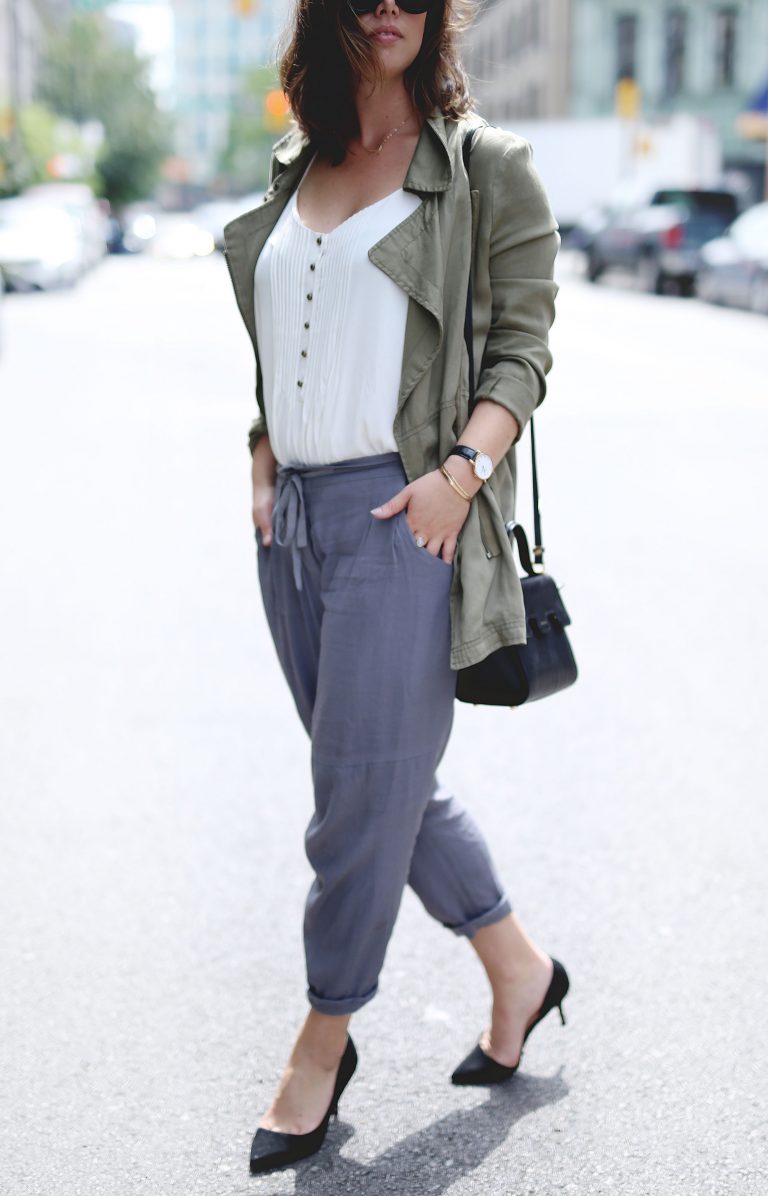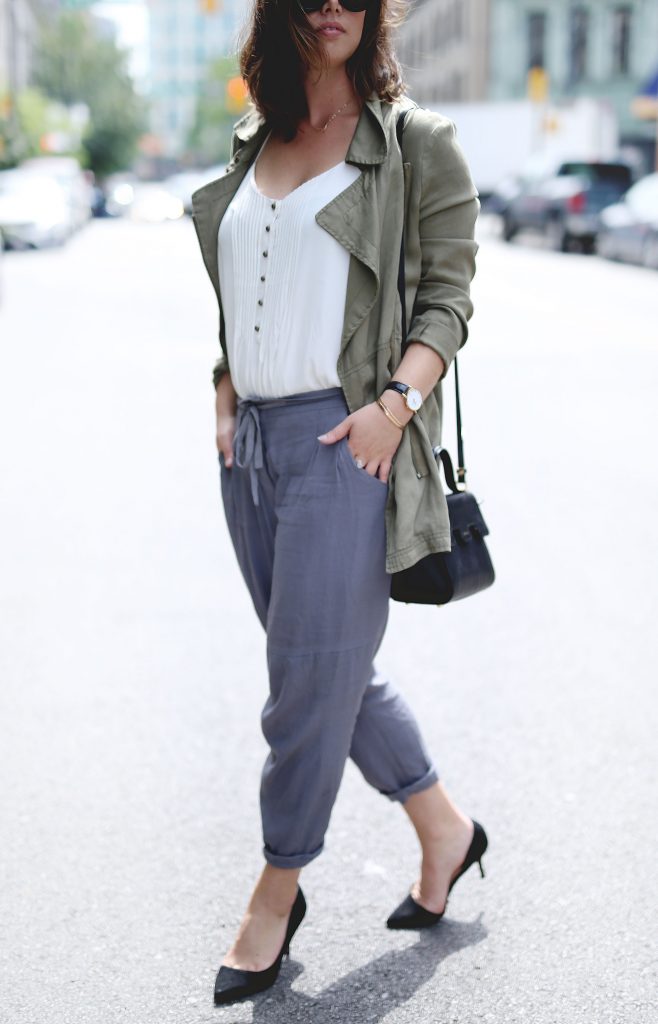 Fortunately, there's an easy way of easing into the week style-wise without looking completely slovenly. Remember that whole pyjama trend? Well, this is an update on it, with more of an emphasis on loose silhouettes, comfy, breezy fabrics and toned-down shades.
If you don't own a pair of silk pants, do yourself a favour and make it a top priority now. They're not only beyond comfortable, but they are some of the best pieces for transitioning into different seasons—these Aritzia beauties (which were featured heavily last summer during a Paris-Ireland-Northern Ireland-London tour, see the full post here) work perfectly with a utility jacket (love this one from Gentle Fawn) when it's still cool enough at certain points of the day to need something to cover up with, but as the temps rise just lose the jacket and wear with a delicate camisole.
This outfit would work just as well with Cons to really up the comfort factor but if you work in an office setting or have meetings to do, add in a pair of pumps or swap the utility jacket for a silk blazer (can you tell I love silk?). Insider tip: if you have a hard time finding affordable silk, Joe Fresh actually has an amazing selection of blouses, tank tops and pants all yearlong but especially right now during the summer! In fact, I have a roundup of some of my favourite silk pants in a range of budgets to shop at the bottom of this post, with some picks from Joe Fresh.
I've already had a really lovely start to the week so far (my morning routine + a killer class at Dailey Method—check my arm workout here with the Dailey team and stay tuned for the core class later this week!). If you're on Snapchat, make sure you give me a follow there (tovogueorbust) to catch the day as it unfolds—lots of fun shoots planned with Alicia! Happy Monday lovelies!
Photos by Alicia Fashionista