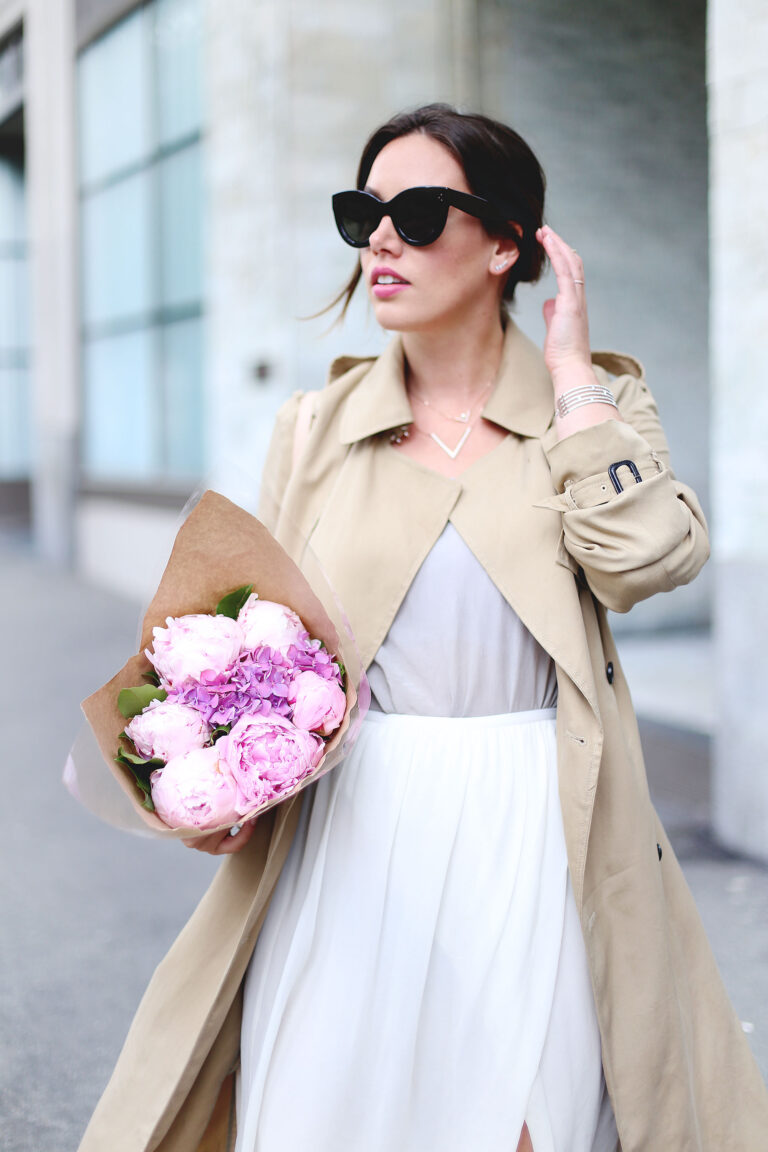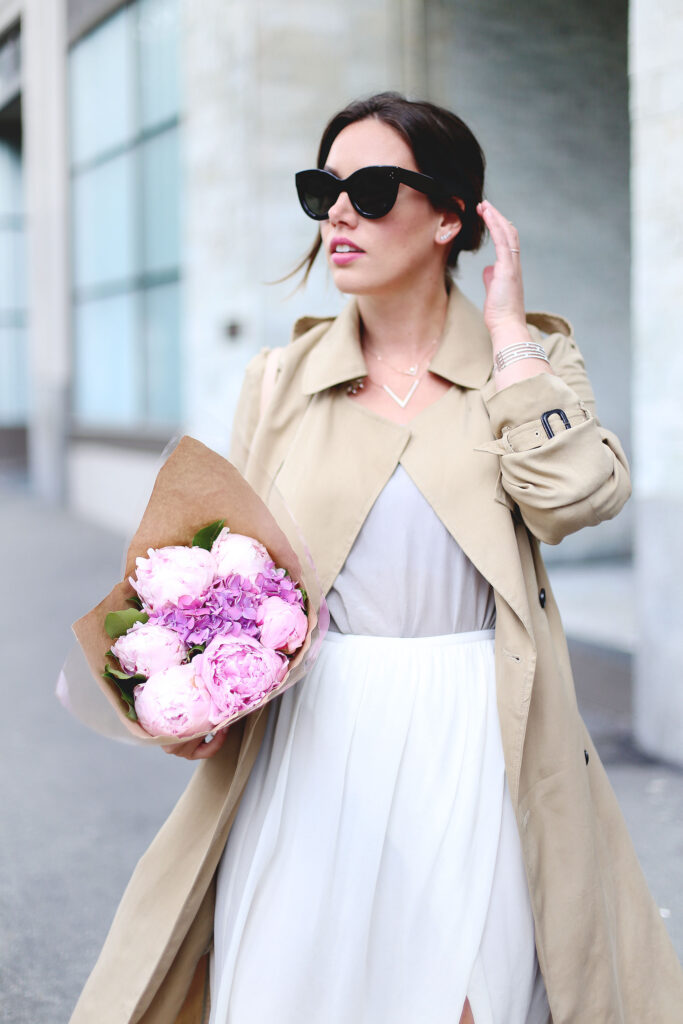 Deciding to go full-time with the blog was the best decision I ever made, and I honestly can't think of anything about working for myself I don't like—well, nothing except for the fact that sometimes, if I'm not going into the studio I might potentially stay in my sweats for most of the day, other than a workout. I figure I'll just be working away on my laptop all day alone so no point in dressing up. But on the days that I do this, I usually feel naturally a bit less excited and motivated across the board than I usually am. I think it's critical to indulge in a cozy day once in awhile, but if I'm being honest, feeling my best often means putting in a little effort with how I look, even if I'm working around home. I feel more empowered, confident and brighter. Naturally, I am SO excited to be working with Swarovski as a member of their Style Squad this year to make my outfits (and in turn, my mood) shine a bit brighter!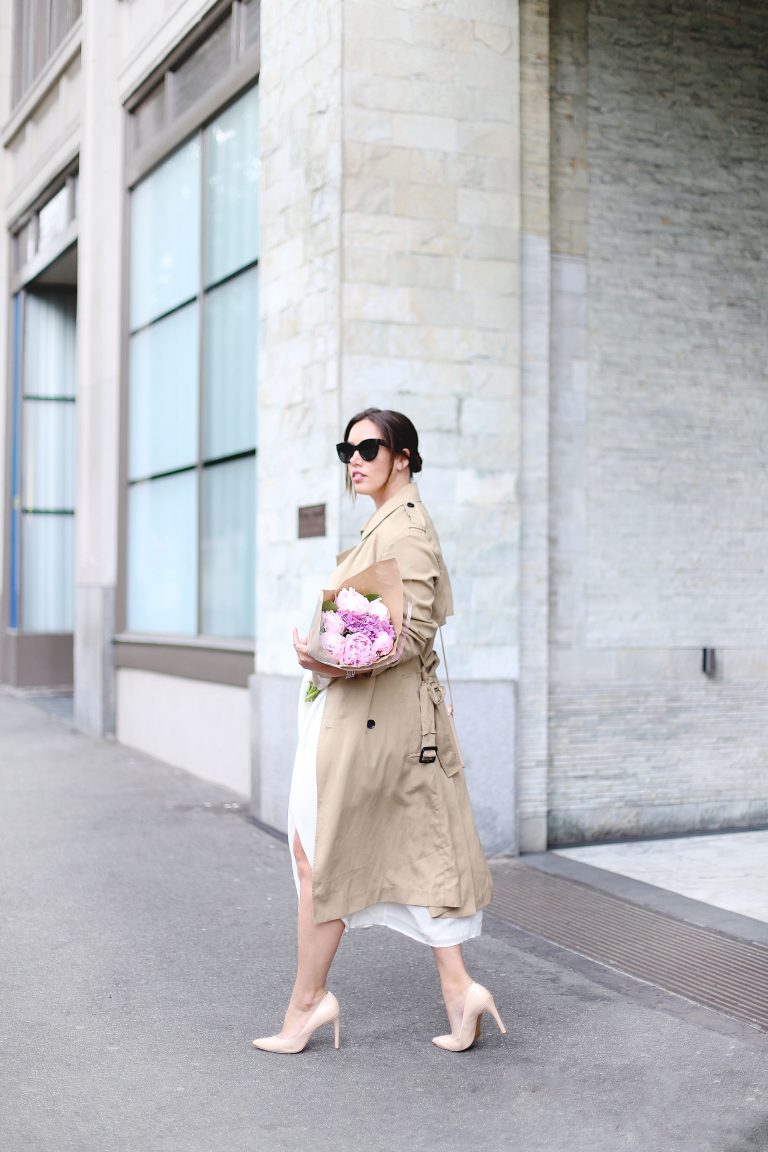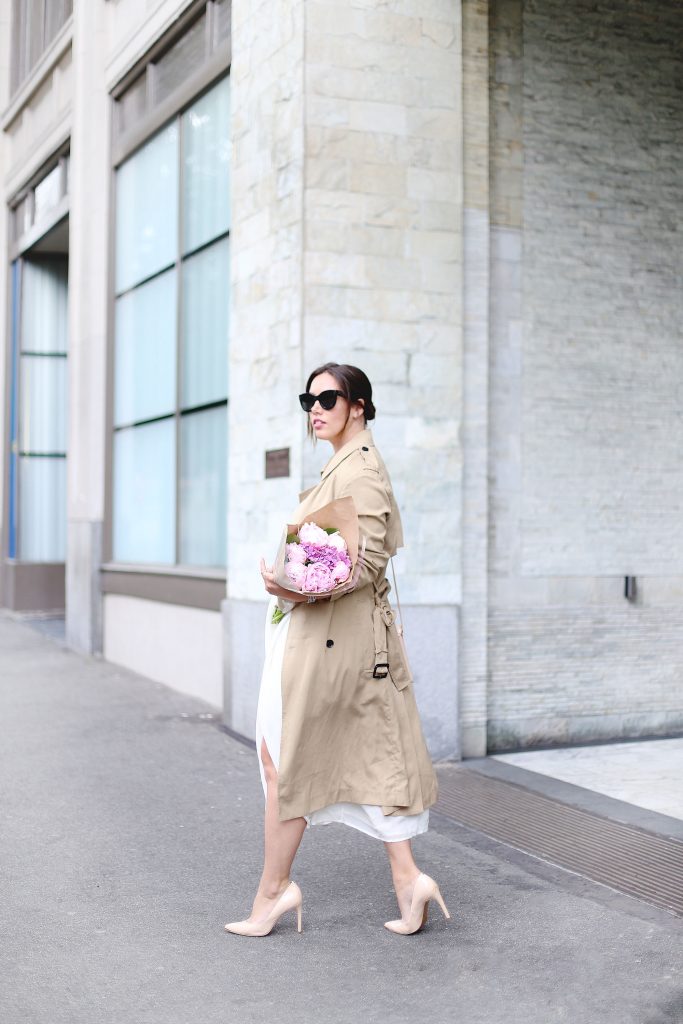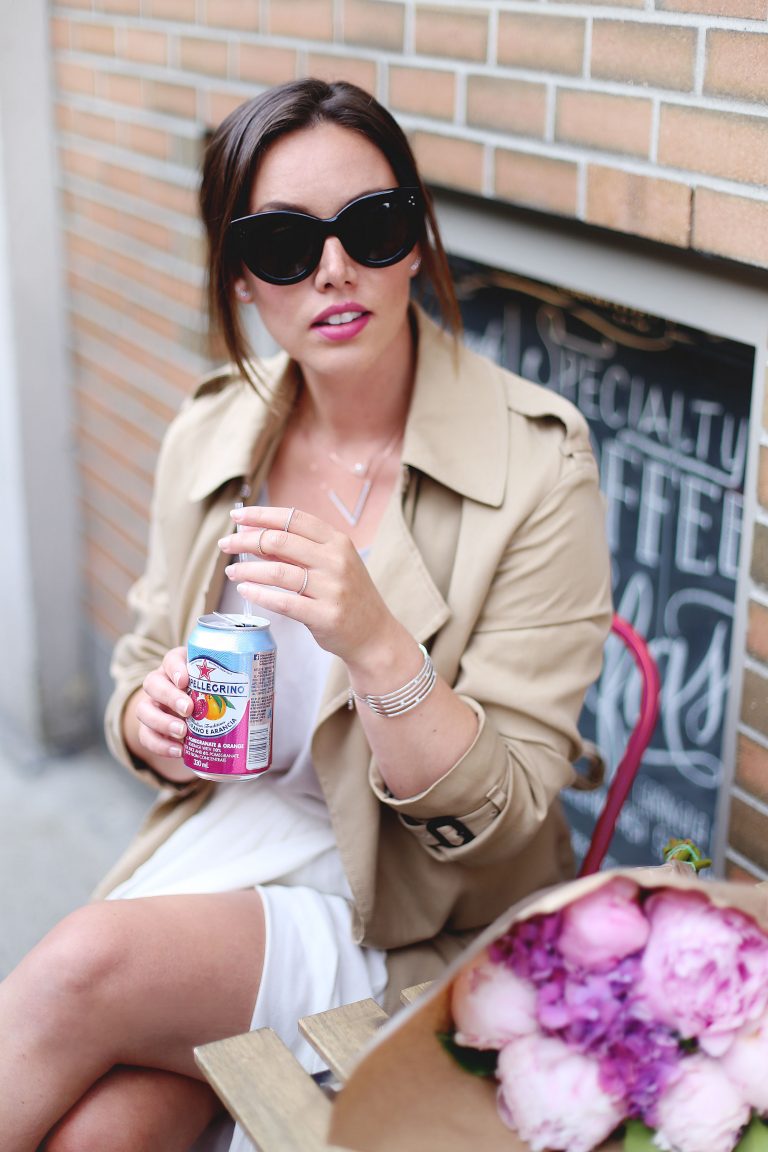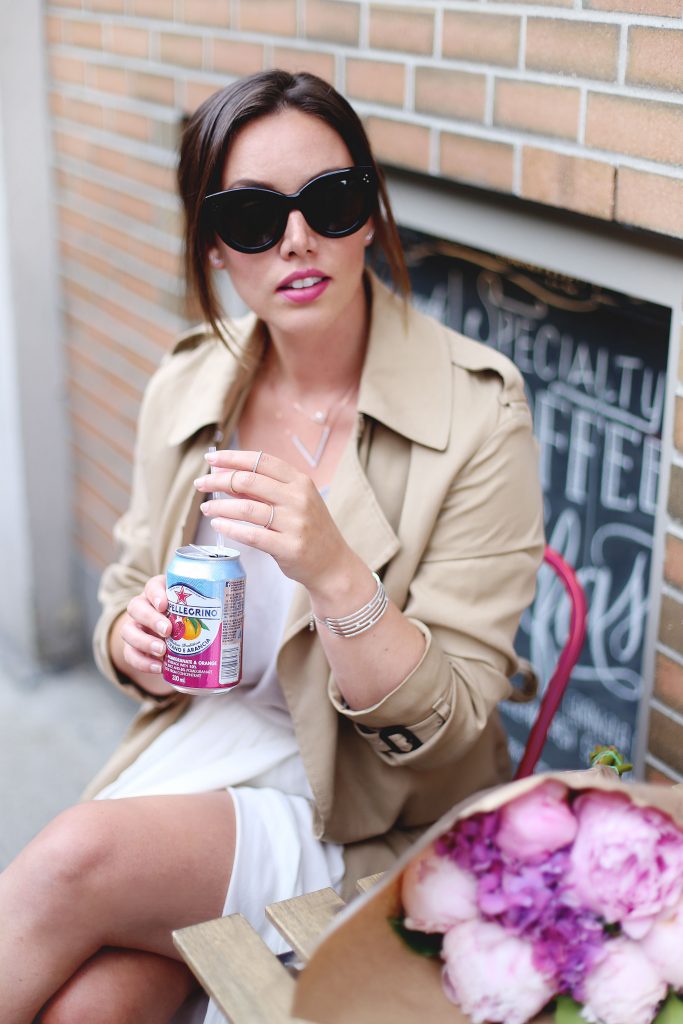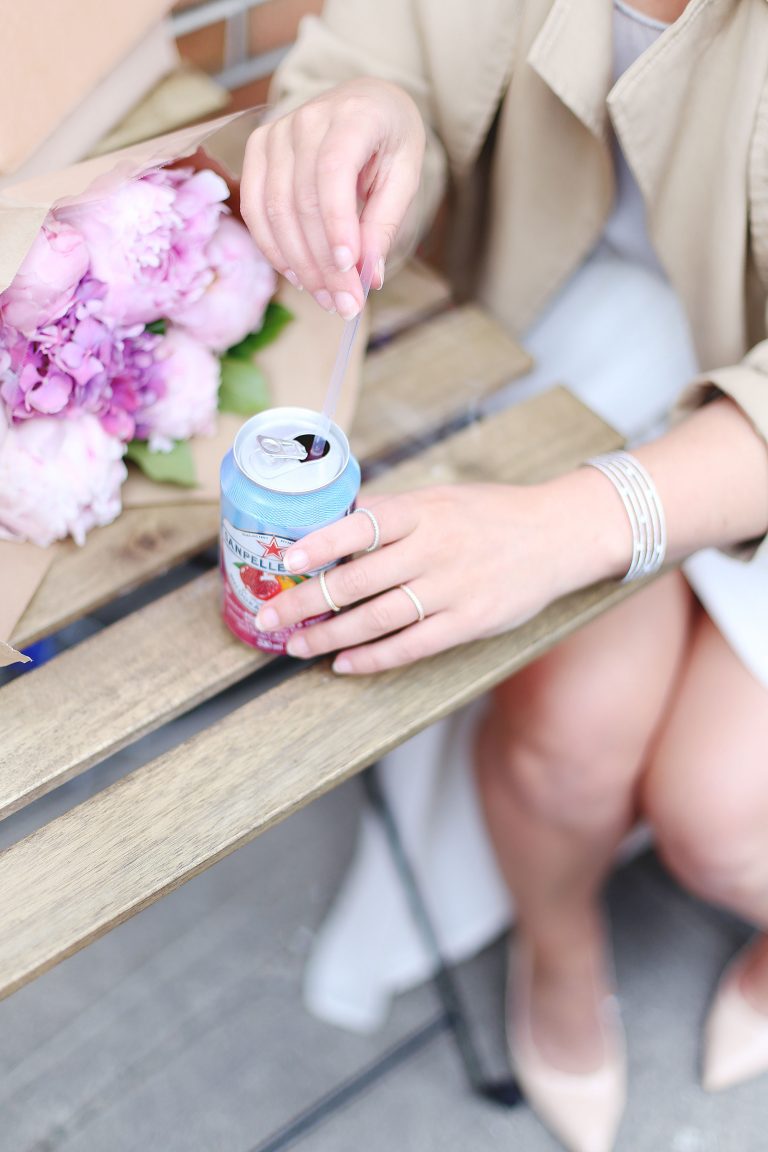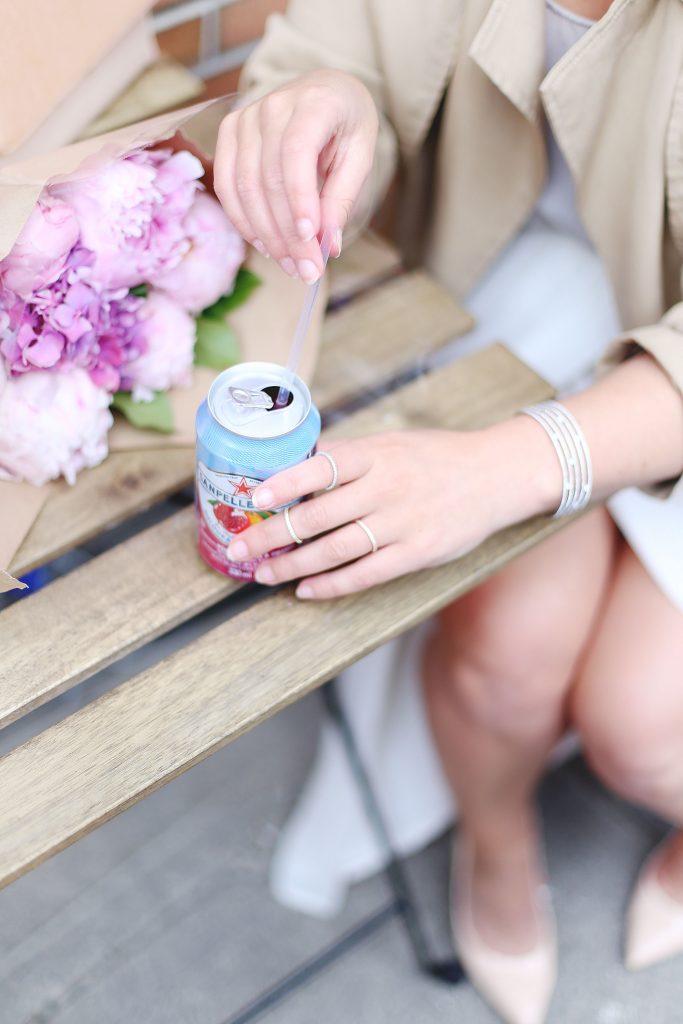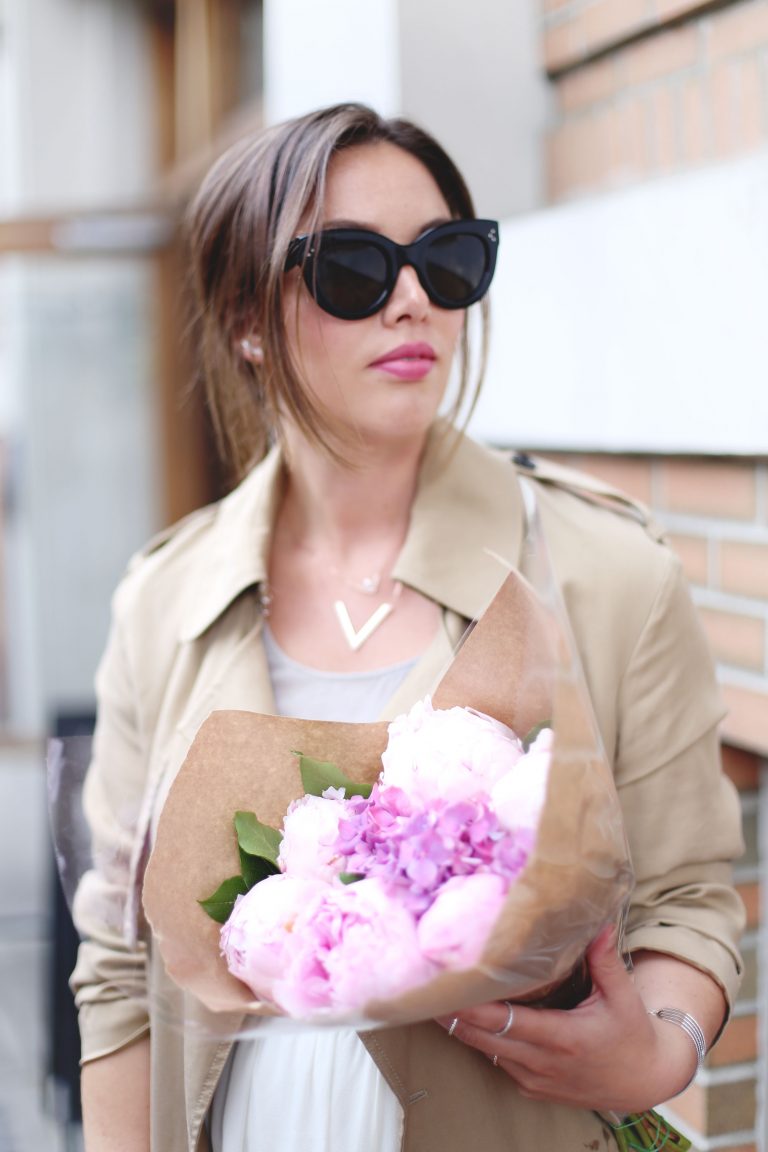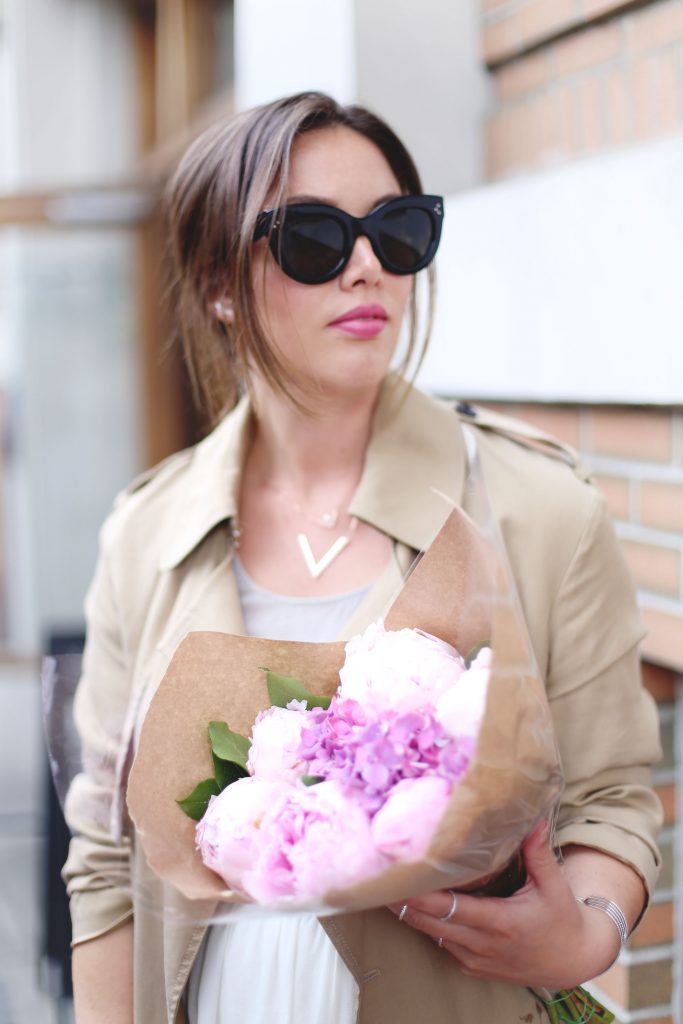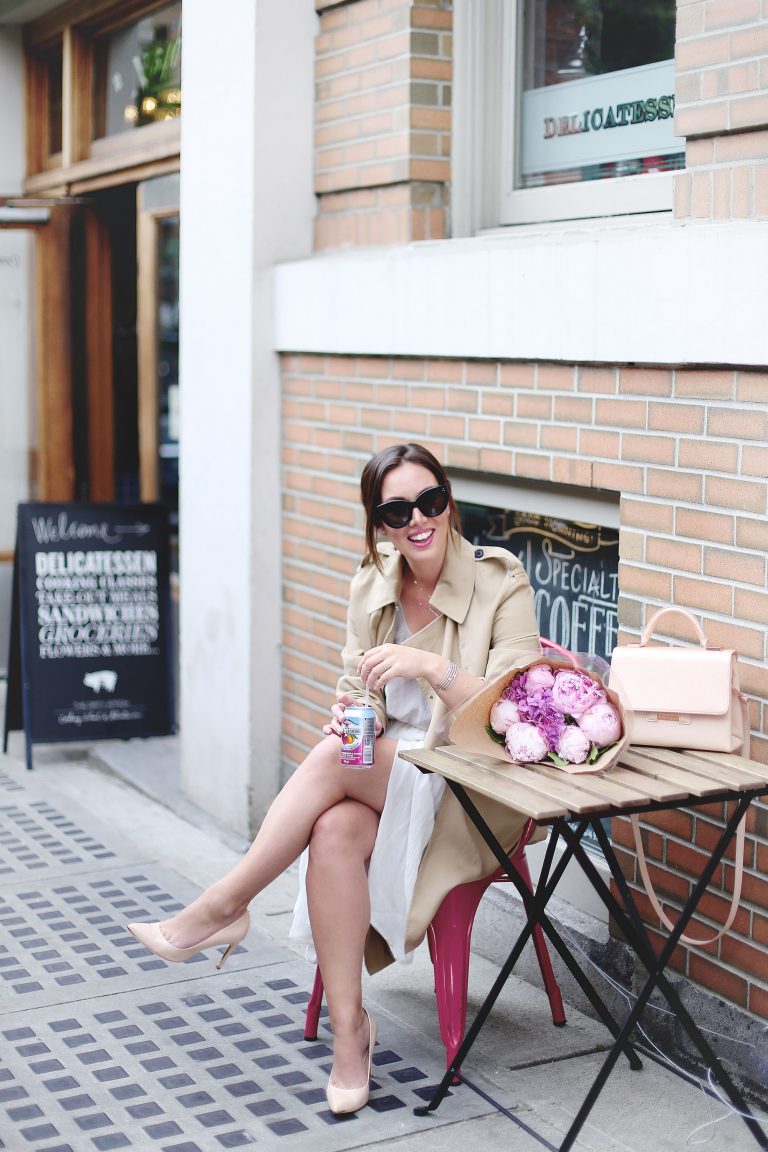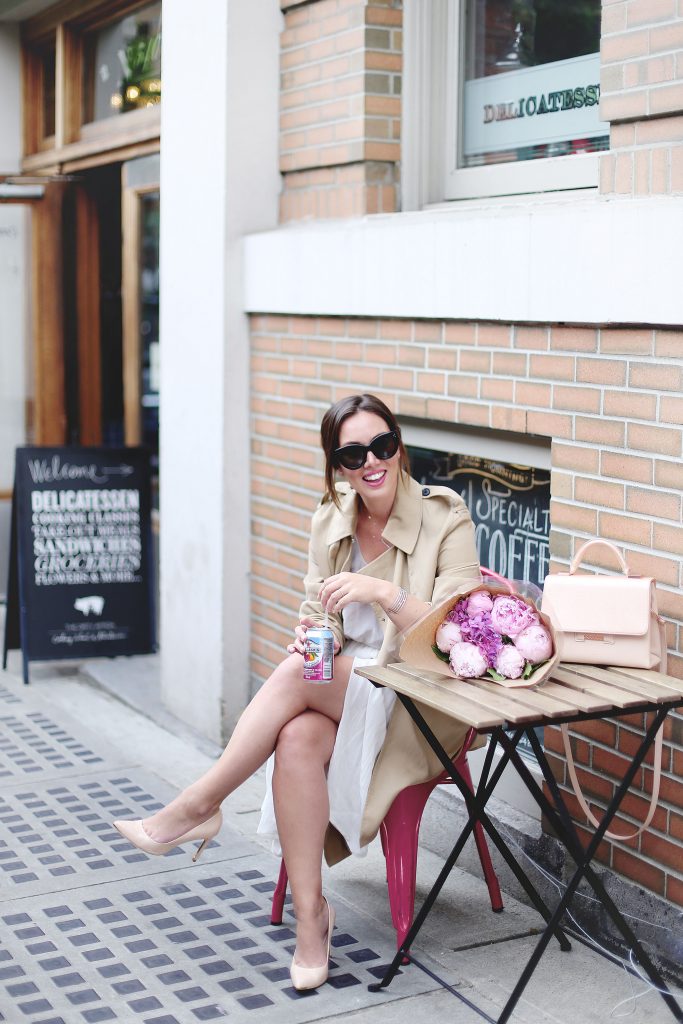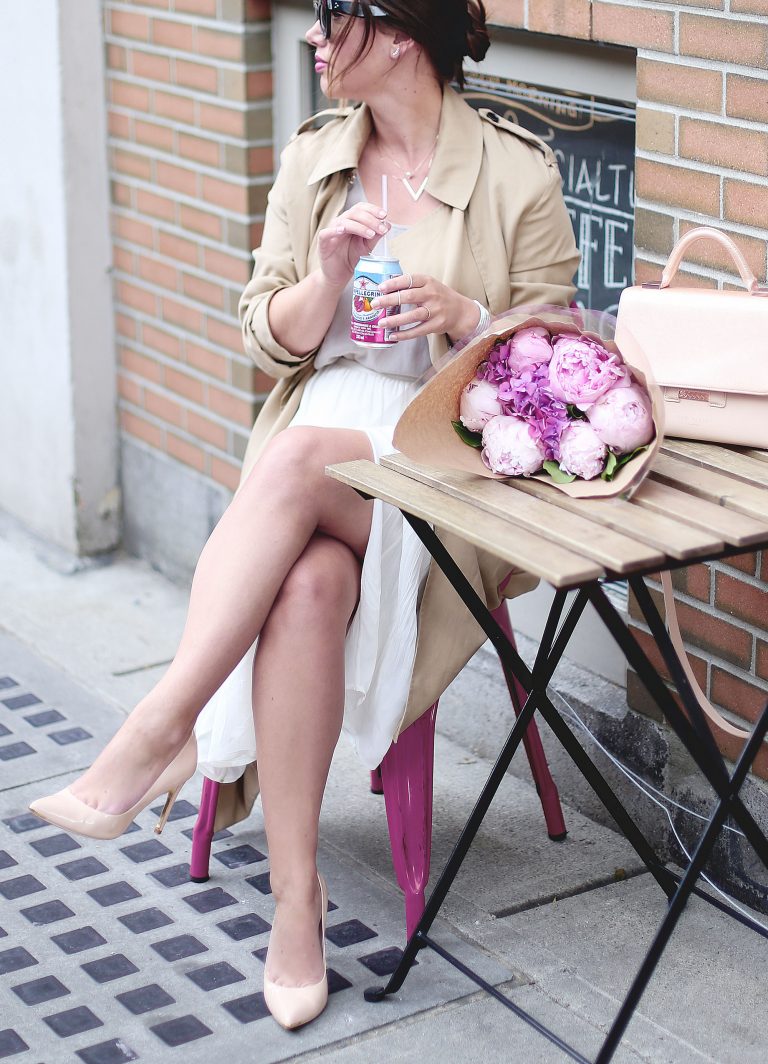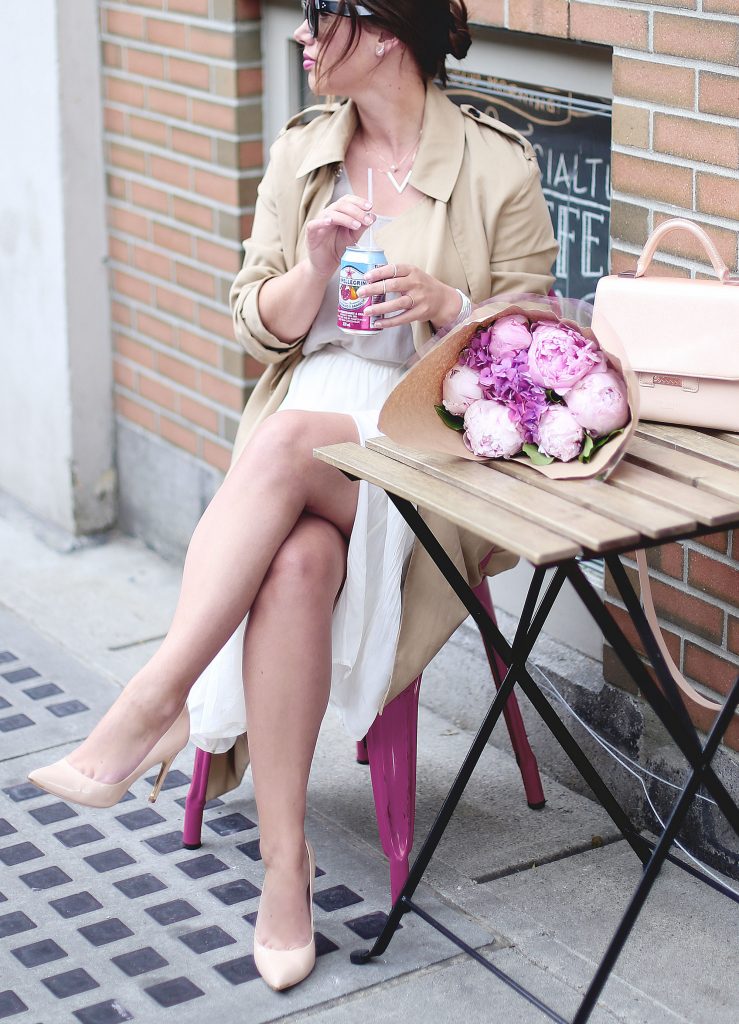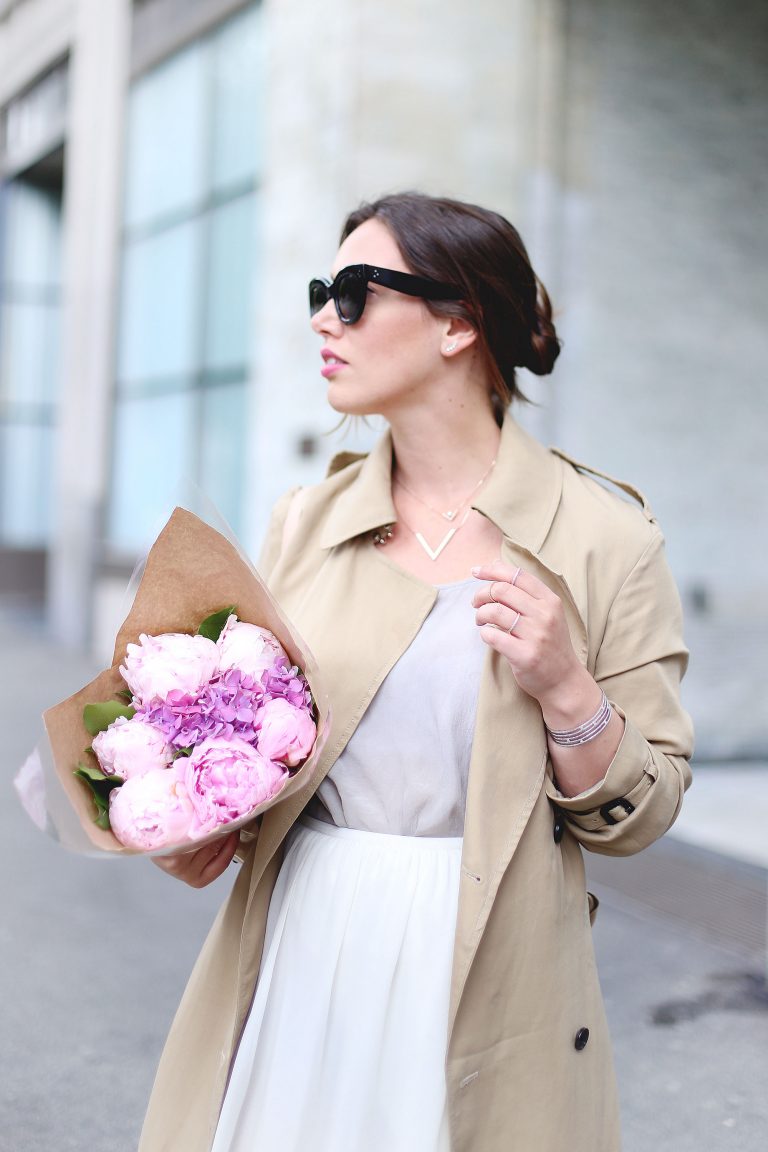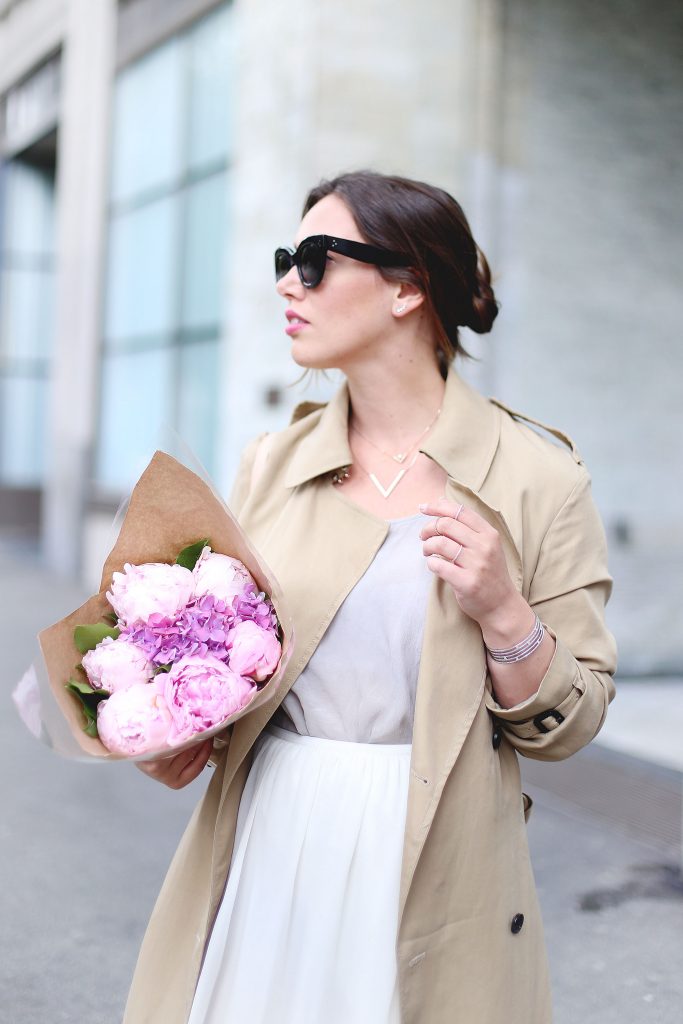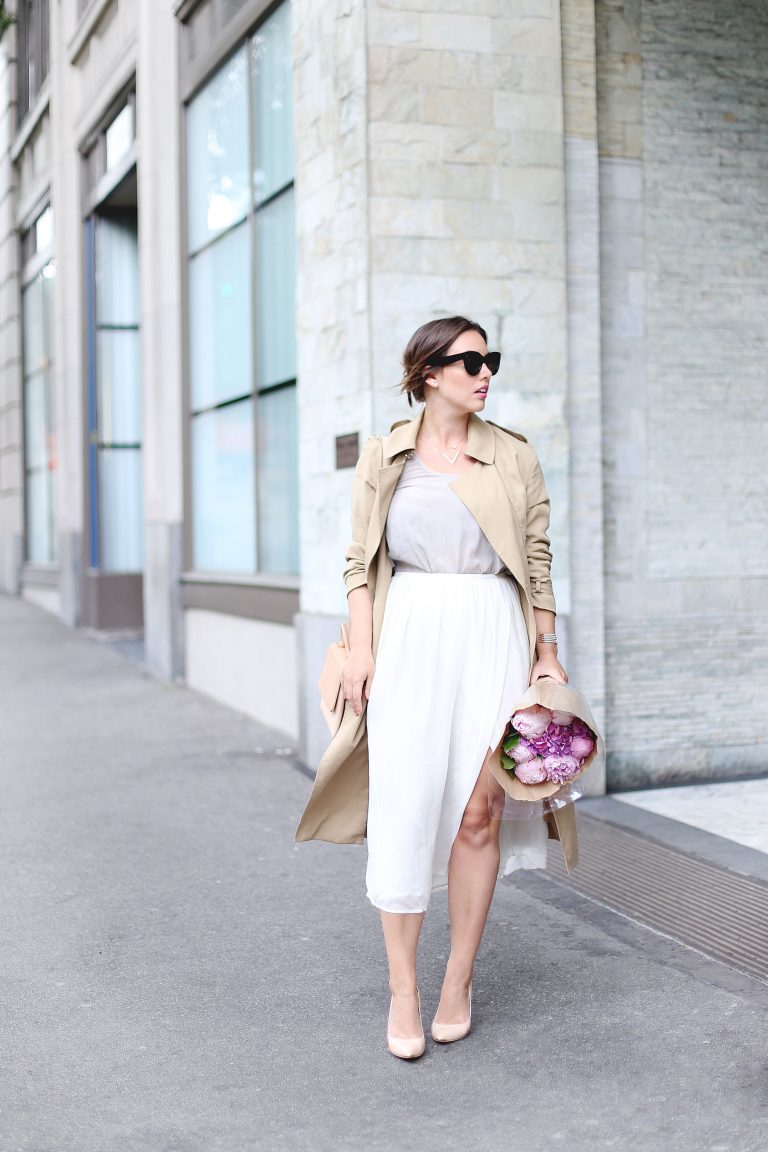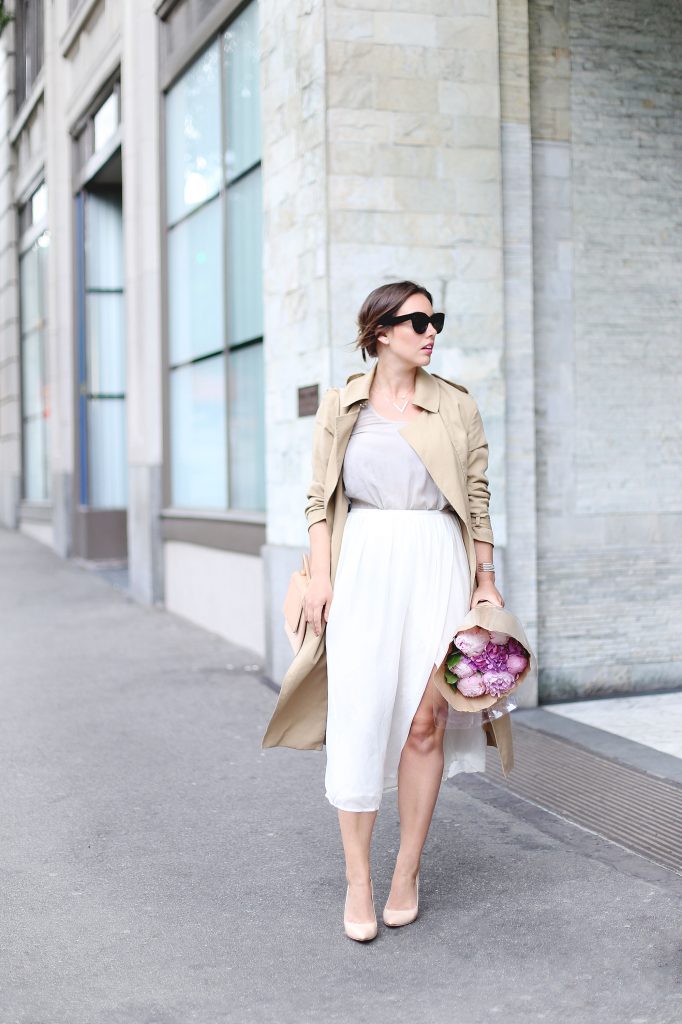 I'm quite low-key on a day-to-day basis but whether it's a femme look like this one or my go-to T-and-skinny-jeans combo, layering some of these stunning rose gold necklaces or stacking my crystal rings immediately elevates my outfit in a totally non-intrusive way. My main concern when styling up with jewelry is that the piece(s) will overwhelm my outfit, but all of my Swarovski pieces have that delicate and seriously elegant quality that brings everything together effortlessly.
If you're going for my favourite layered approach to jewelry, just a few tricks. First of all, mixing and matching different metals helps give some visual interest and edge so that your look isn't too matchy-matchy. I love stackable ring like these crystal Vittore rings (that conveniently offer several different metal options, rose gold, gold and silver included!). Also, some texture or gemstones (like Swarovski's famous crystals) adds a touch of glamour, but keeping it on the delicate end of the spectrum makes it wearable enough to wear with anything—the Creativity bangle may make a statement but the crystals are so delicate you could even wear it with jeans and a T to elevate your casual #OOTD. And last but not least, layer! I love stacking necklaces on top of one another—go for different lengths and usually, I find keeping the pendant on the shorter necklace a bit smaller than the one below makes for a more cohesive look (but play around, no rules with jewelry layering!). My small Edify necklace and Delta necklace go perfectly with one another though following this golden rule, and the adjustable lengths help to make the layering perfect (keep in mind everyone suits different lengths so again, play around with what lengths suit you best!). I usually don't suit super long or super short lengths so aim to layer necklaces that fall below my collarbone and above the usual necklines I wear.
I've been making a point of adding on a swipe of lippie and adding a bauble or two even when I'm at home these days and it honestly has made such a difference. What little touches do you add in to shine brighter?
Photos by Alicia Fashionista
This post was sponsored by Swarovski but all opinions are my own.