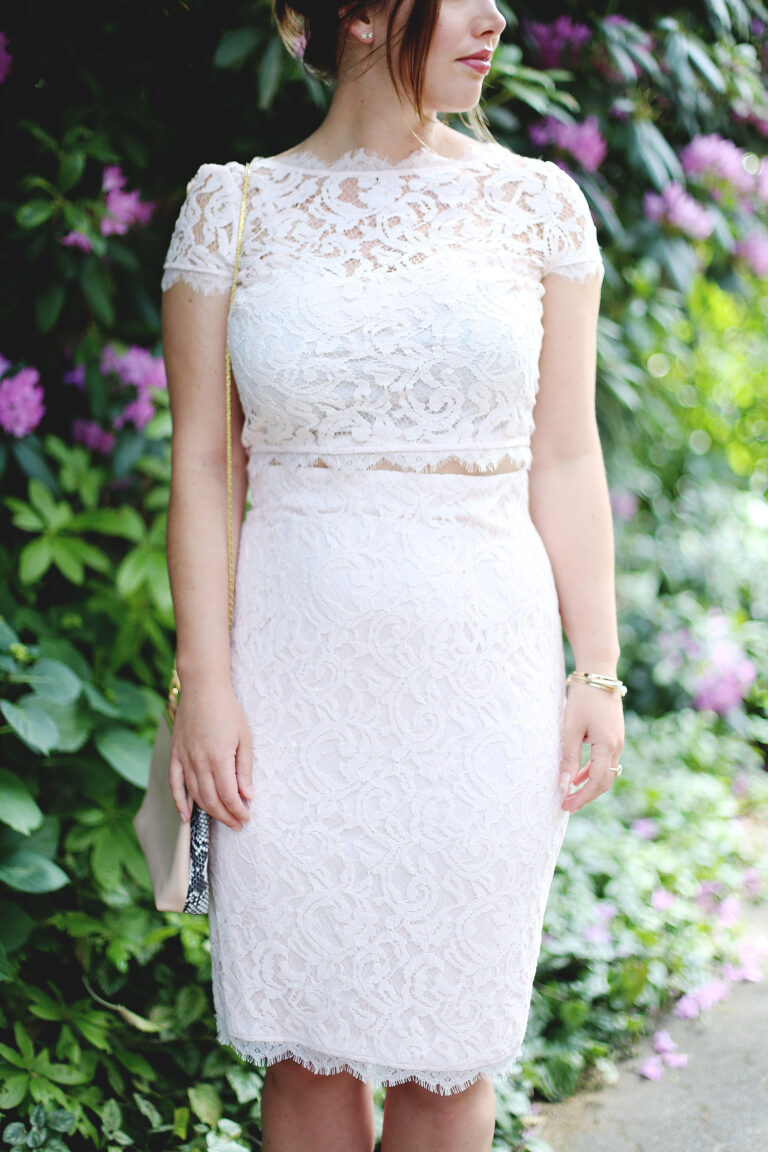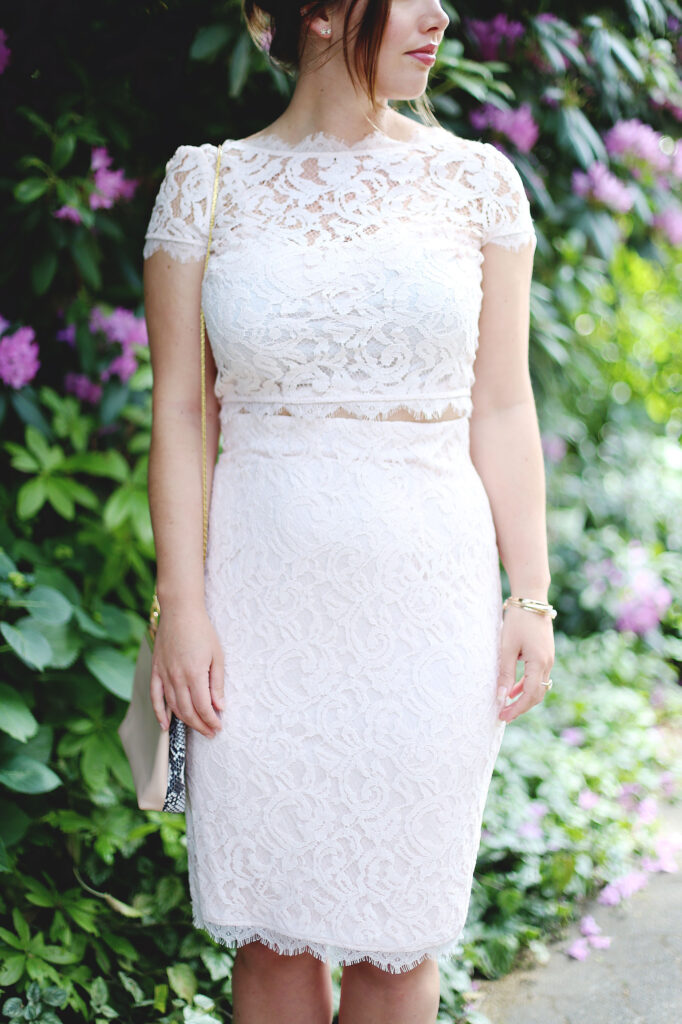 I don't know about you, but in the past, I found dressing for weddings incredibly stressful. Is this appropriate? Will I be comfortable all day in this? And after checking off all of those boxes, is this an outfit I'm even excited to wear? Add to the inherent stress of dressing for weddings the fact that I'm officially at that age when literally everyone is getting married and I honestly was beginning to dread doing the rounds between boutiques to find the next dress. As a fashion blogger and someone who genuinely loves styling up looks, this was, well…a bit worrisome. I needed a time-saving solution to find pieces that hit that happy medium of being wedding-apropos while still feeling stylish and I needed it fast, because these weddings are coming fast. Cue in David's Bridal—I've had 4 friends rave about their finds from there (whether it was a bridesmaid dress or a wedding guest stunner) so I was so excited to learn more about the amazing dresses they offer for all types of special occasions (and for everyone involved, from the bride to the bridal party to guests). Read on to get all my wedding guest style tips!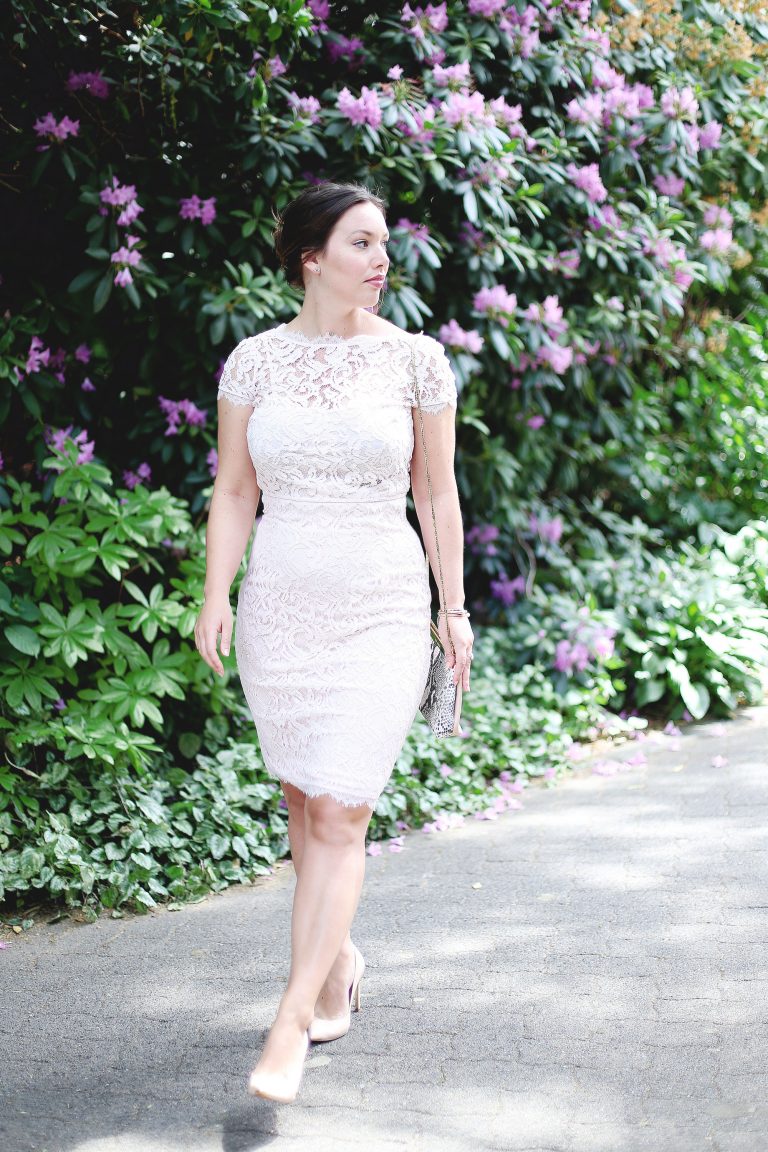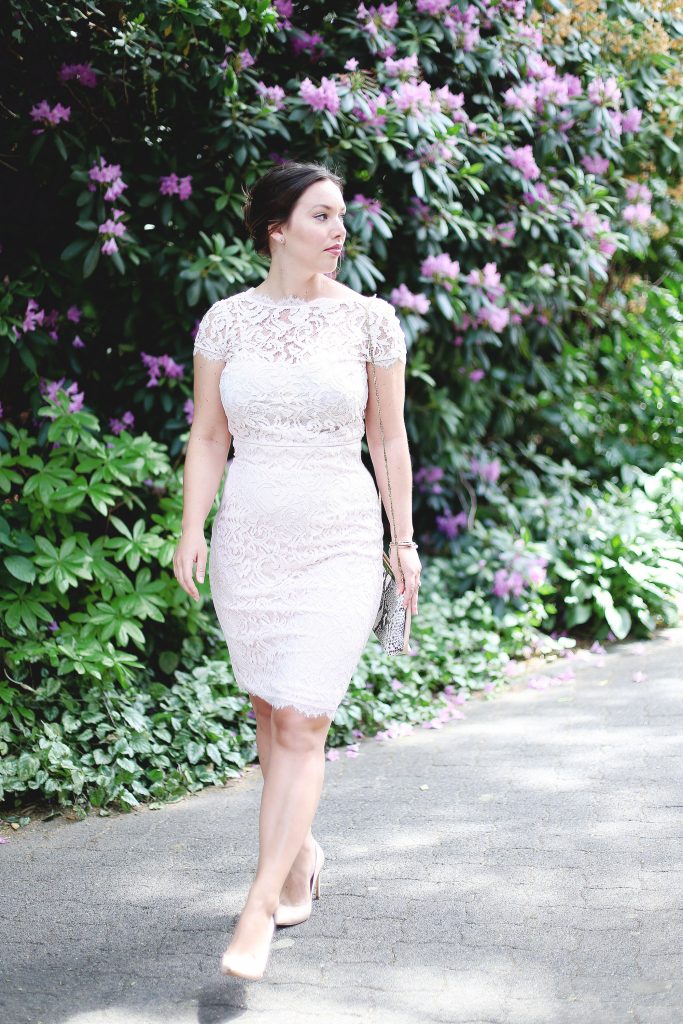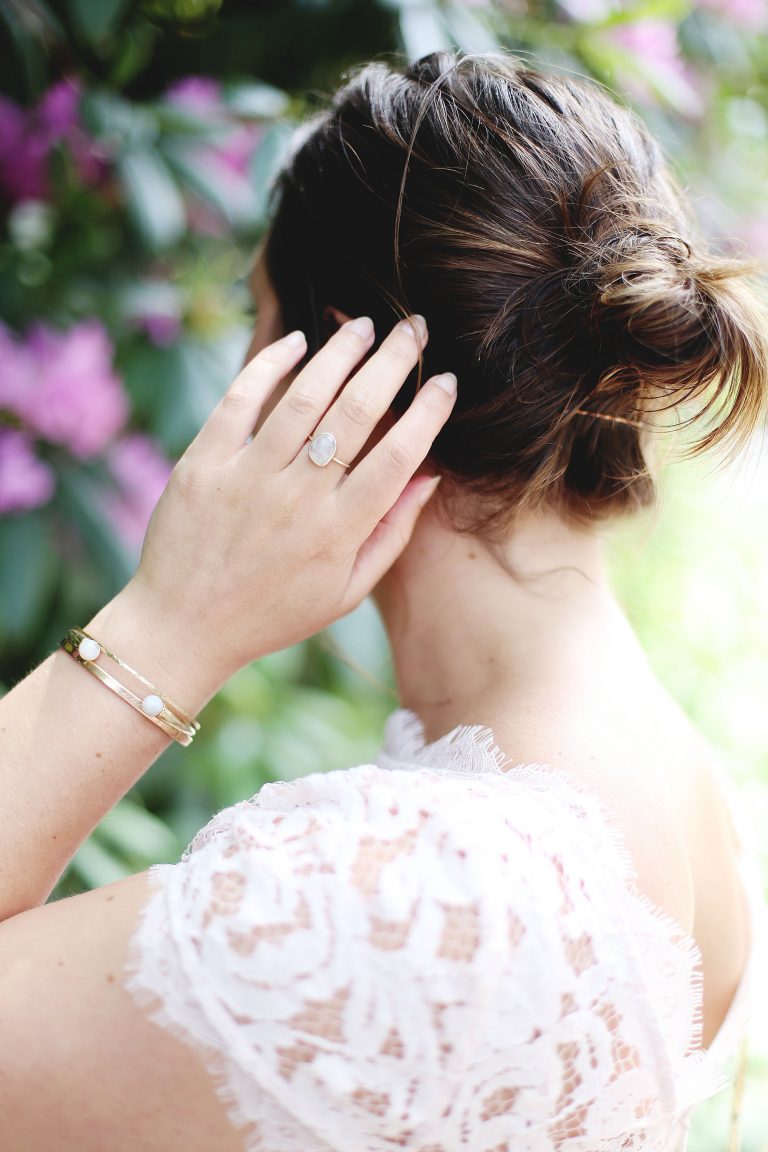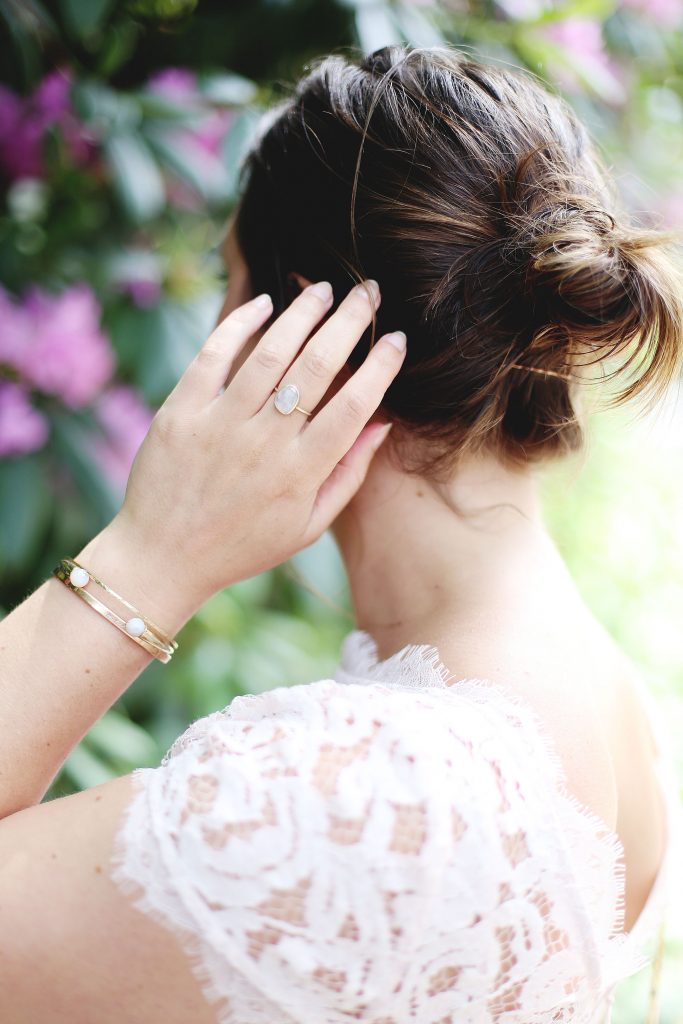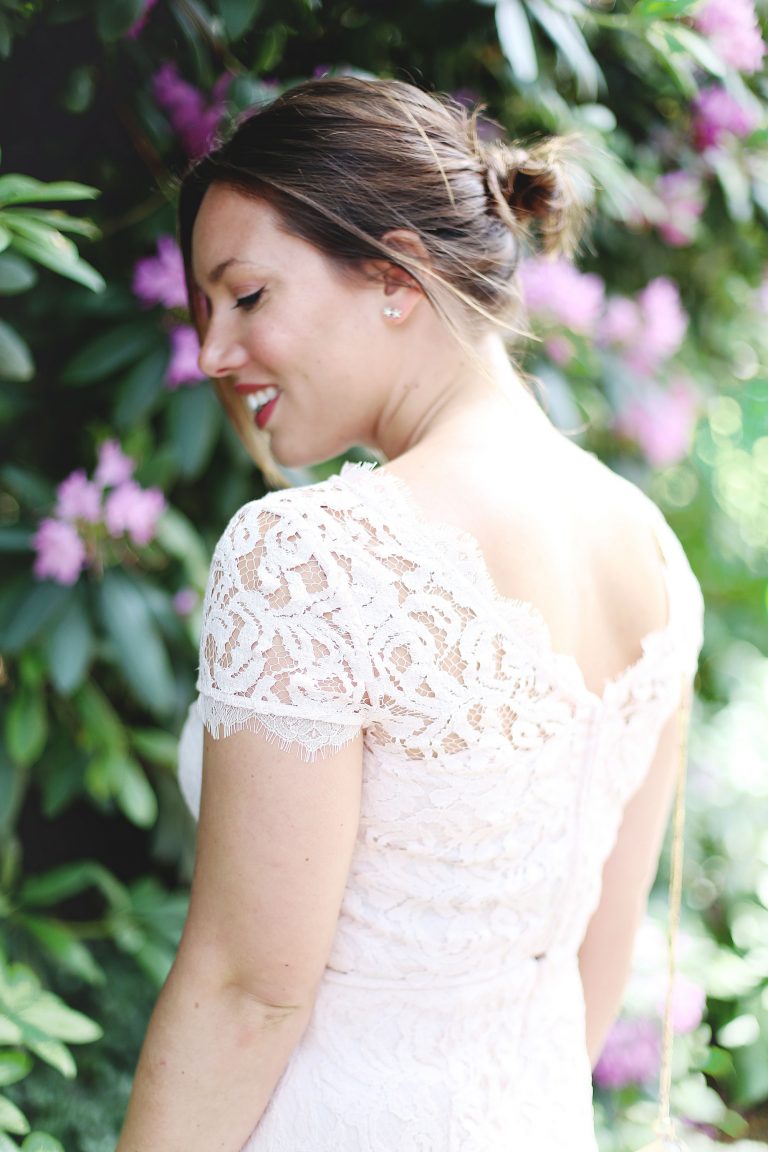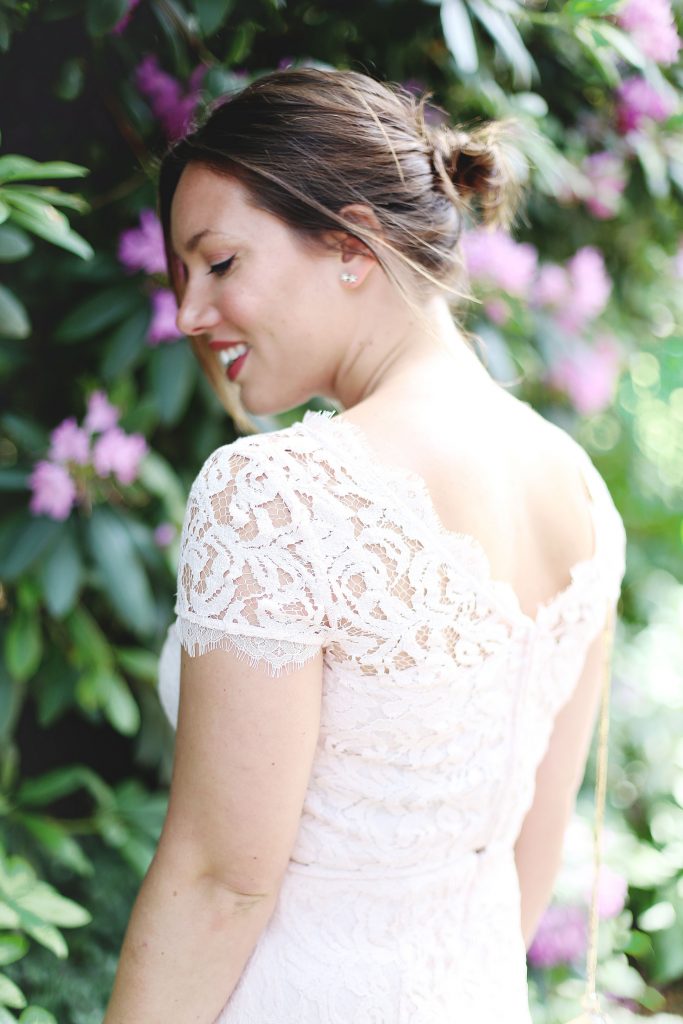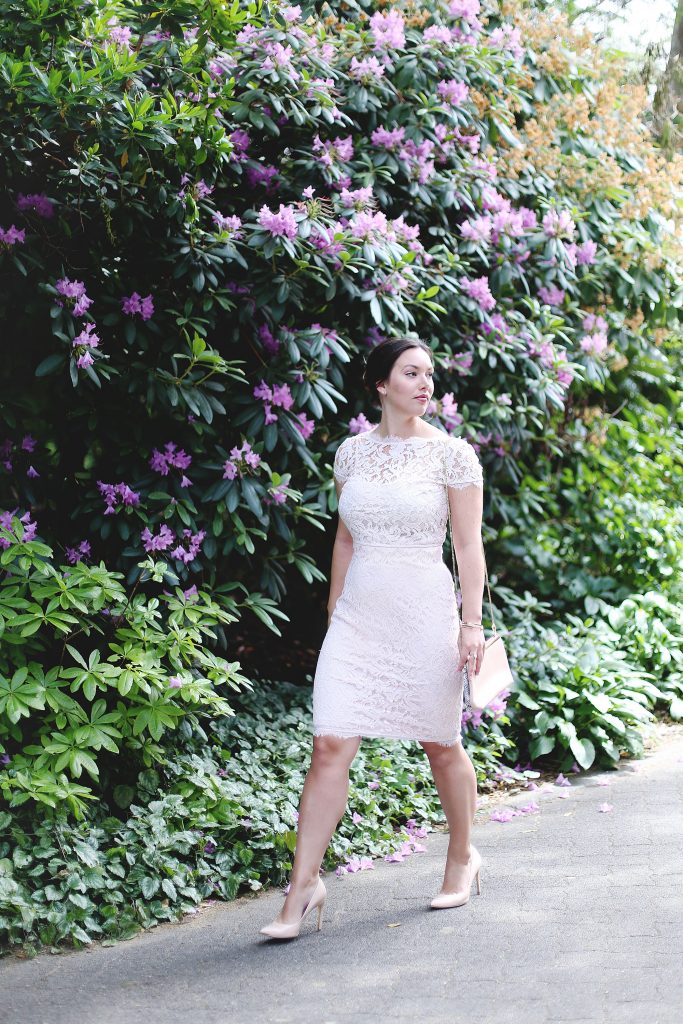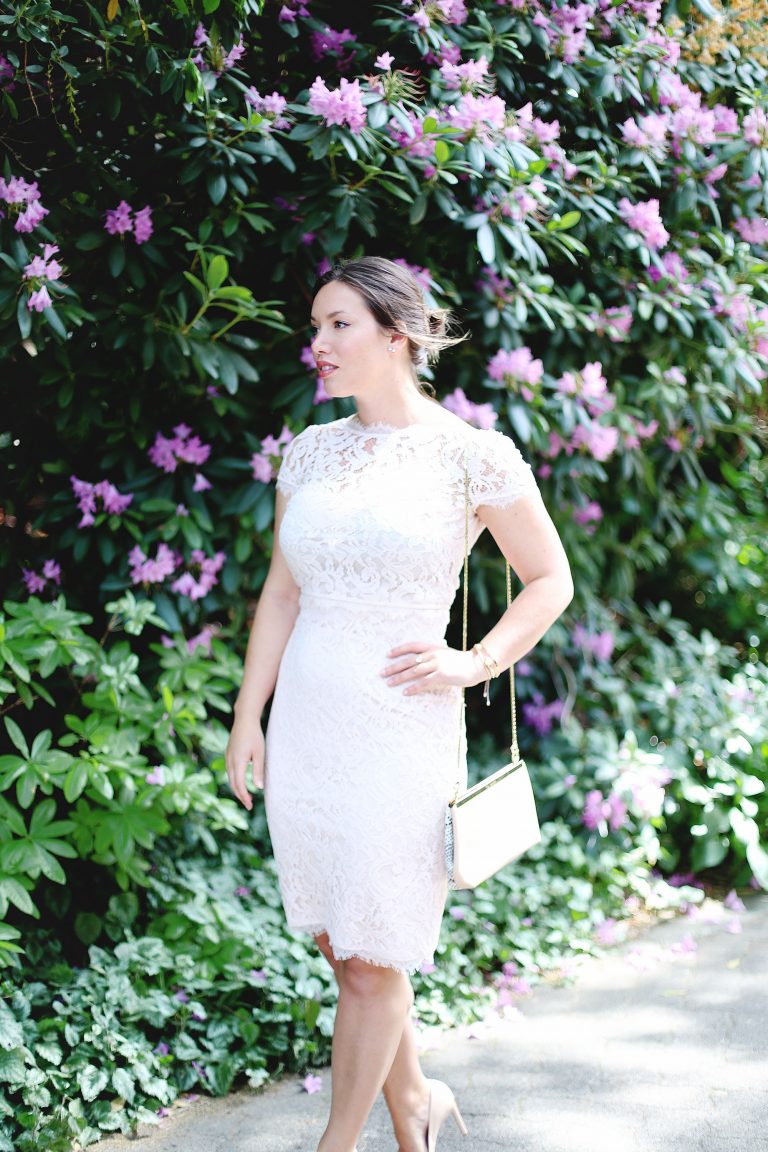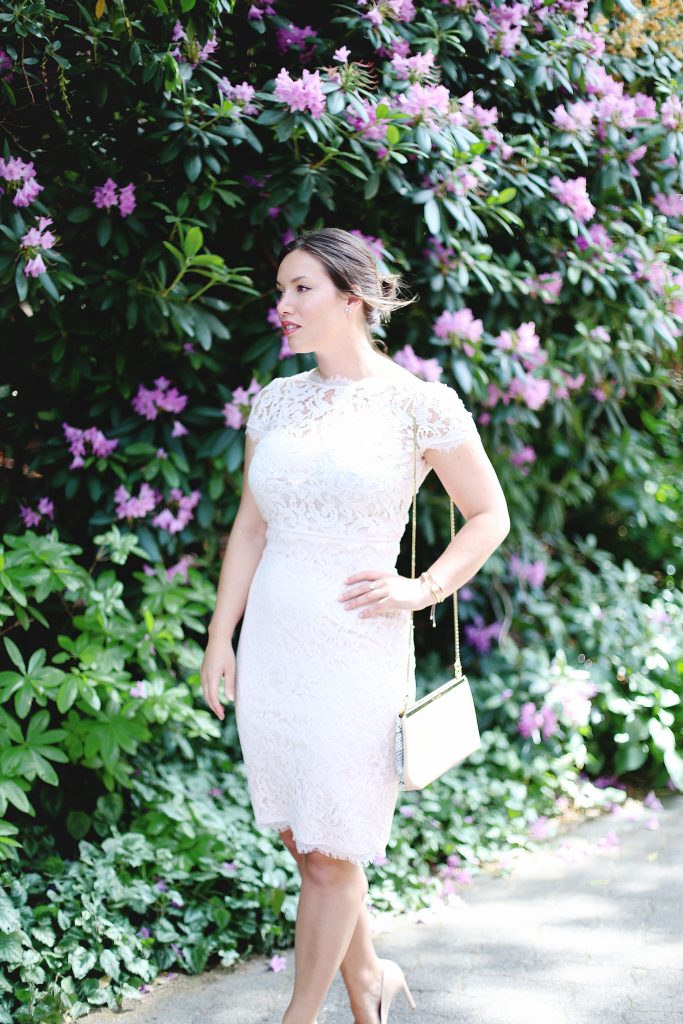 There were so many pieces to lust after, with covetable brands like Cheers Cynthia Rowley (which just launched this past March!) and Truly Zac Posen, plus a huge range of sizes from size 0-30 and the same flexibility in budget too. I spent a particularly dreamy evening last week bookmarking all the pieces I have my eye on for the wedding rounds this summer and was having some serious trouble limiting myself—which makes perfect sense, really. Of course a retailer with a heritage of wedding expertise would not only offer bridal perfection, but know exactly what wedding guests were craving as well!
This blush lace crop top and pencil skirt pairing (which is currently on sale—get it here!)I ended up with are honestly a dream come true for me. I have an hourglass figure and have a lot of trouble finding pieces that are form-fitting without looking too "on display"—I usually just go the other route (loose + billowy) for weddings since I'm particularly concerned about looking inappropriate for the occasion, which is a bit of a shame because sometimes my shape gets lost. I can't stress enough how happy I am to have finally found a wedding guest look that embraces my silhouette but in a tasteful way thanks to the high neckline and knee-skimming length. And though I'm not the most girly of girls, this blush tone is so refined and polished—the lace adds a femme touch as well but the sleek silhouette and the slight edginess of the crop top tempers the ladylike qualities perfectly.
If you're headed to a wedding this summer, please do yourself a favour and stop by David's Bridal here! If you find a favourite while browsing there, let me know in the comments below too!
Photos by Alicia Fashionista
This post was sponsored by David's Bridal but all opinions are my own.