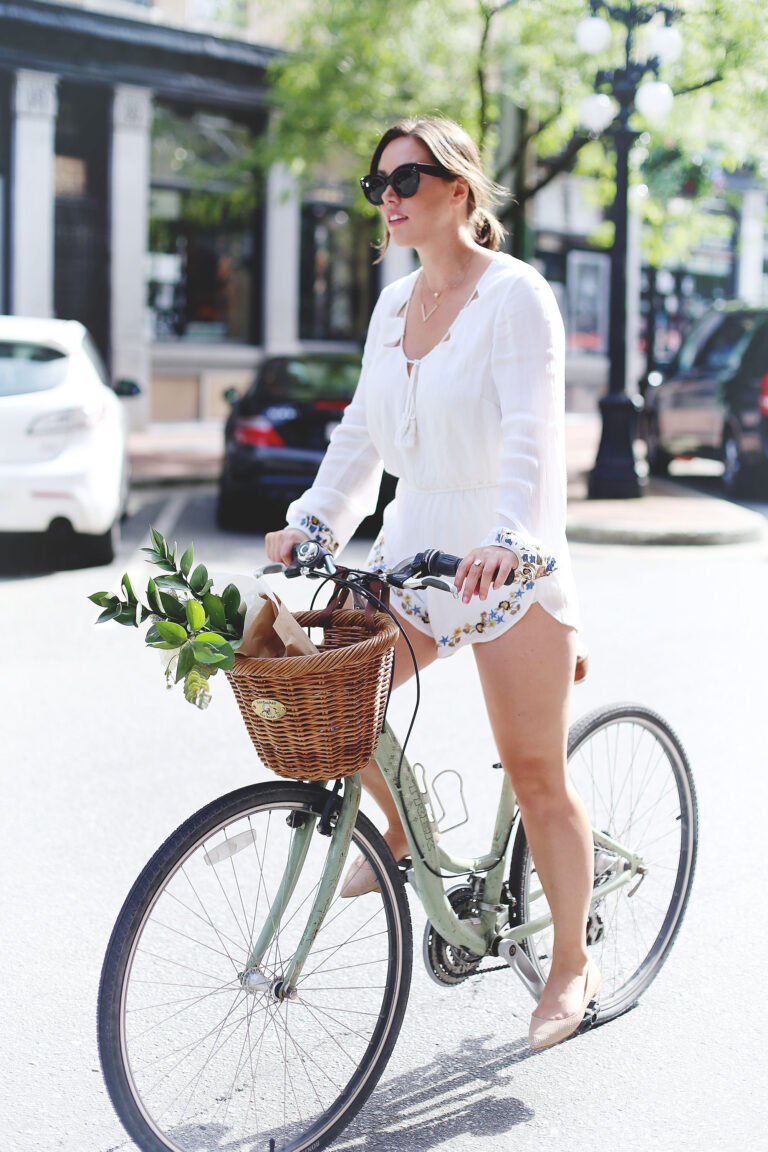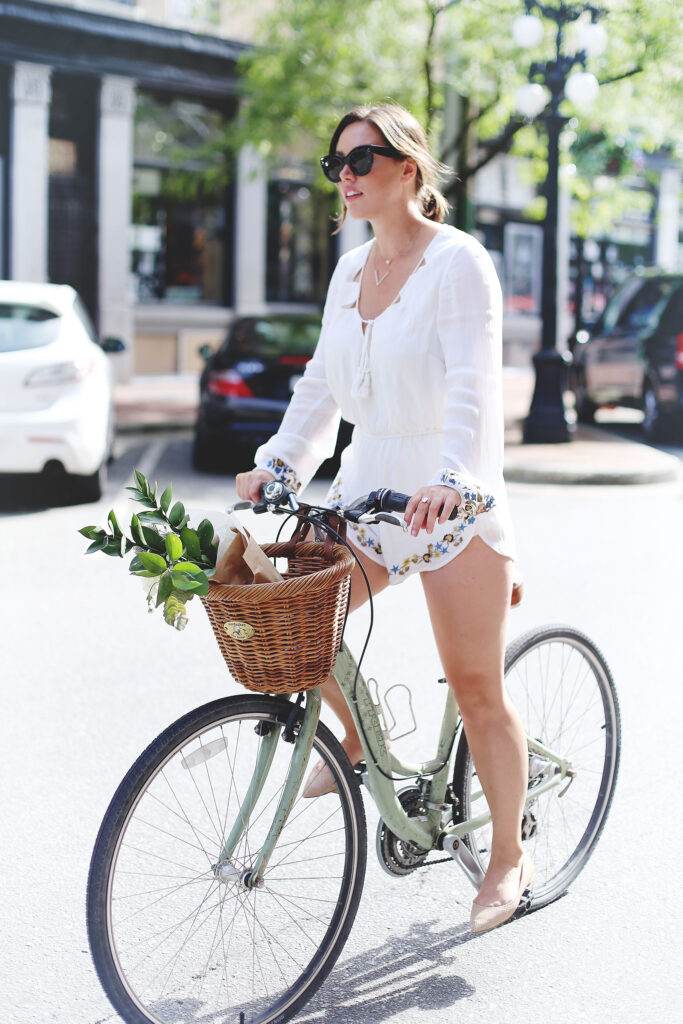 It is not particularly beautiful out today (think drizzle + grey skies) but we've been enjoying the most fantastic weather here in Vancouver for the most part the past few weeks. It's honestly been unreal. Sunshine on tap just about all the time, which means not only breaking out the summer pieces that I've been dying to wear all yearlong (can we please talk about this adorable Band of Gypsies romper?!), but it means I'm riding my beloved bike Mojito all around town, all day, every day. I hate driving (and am not crazy about transit either) so literally walk or bike everywhere. Naturally, stowing some tricks up my floral embroidered sleeve to nail stylish bike riding outfits is key 'cause you can only wear activewear so much.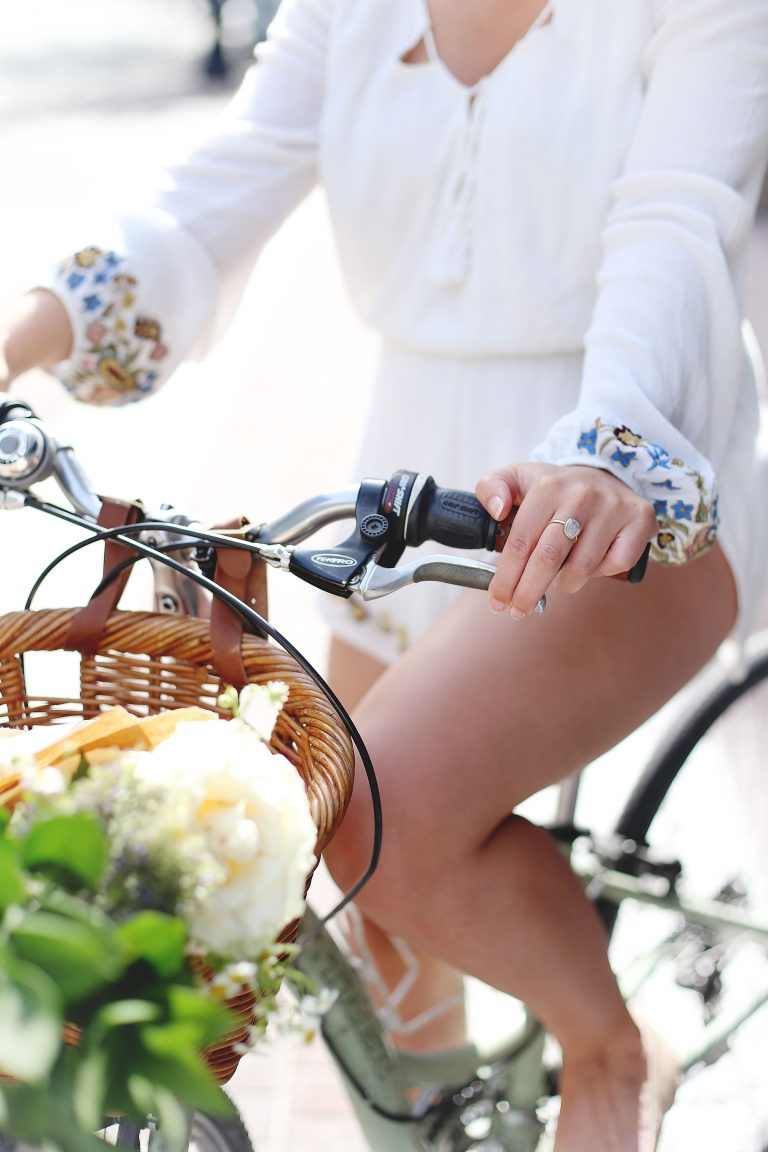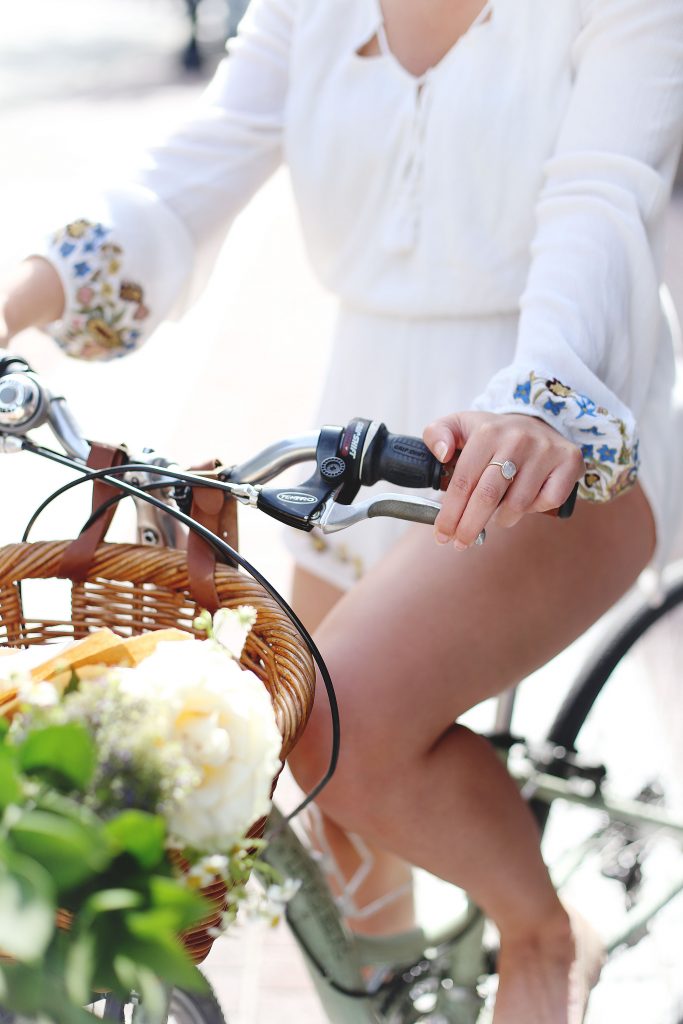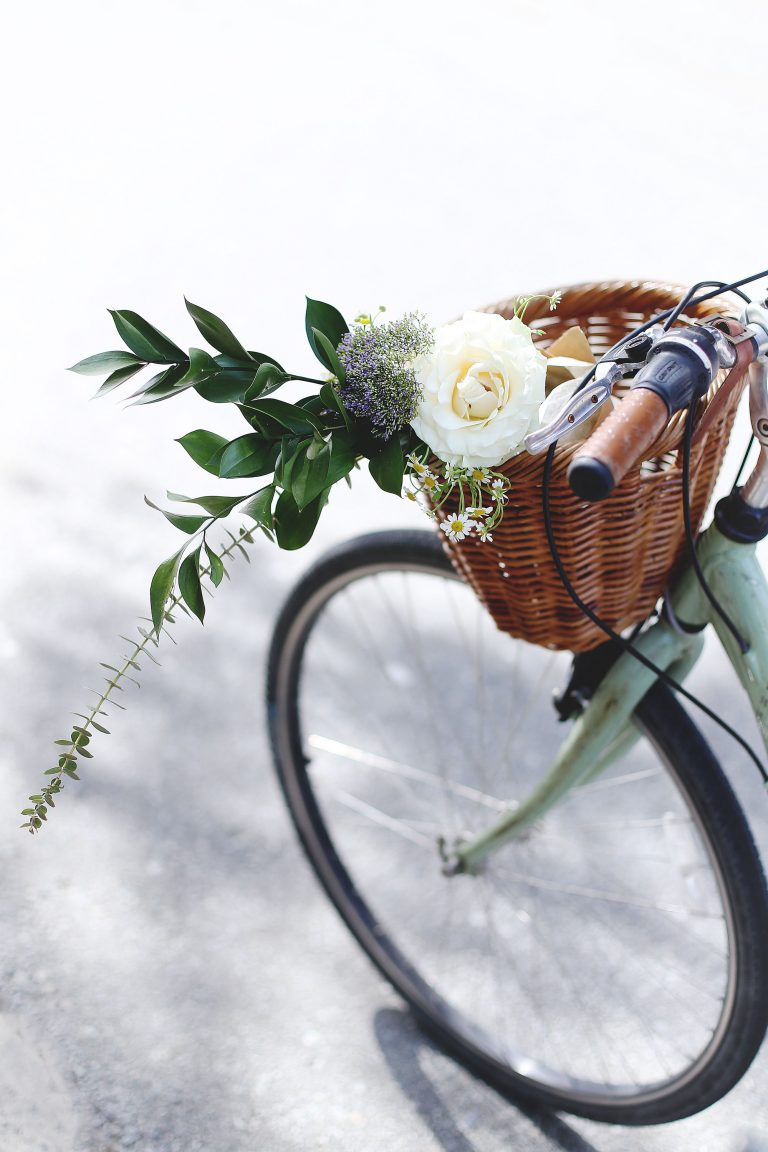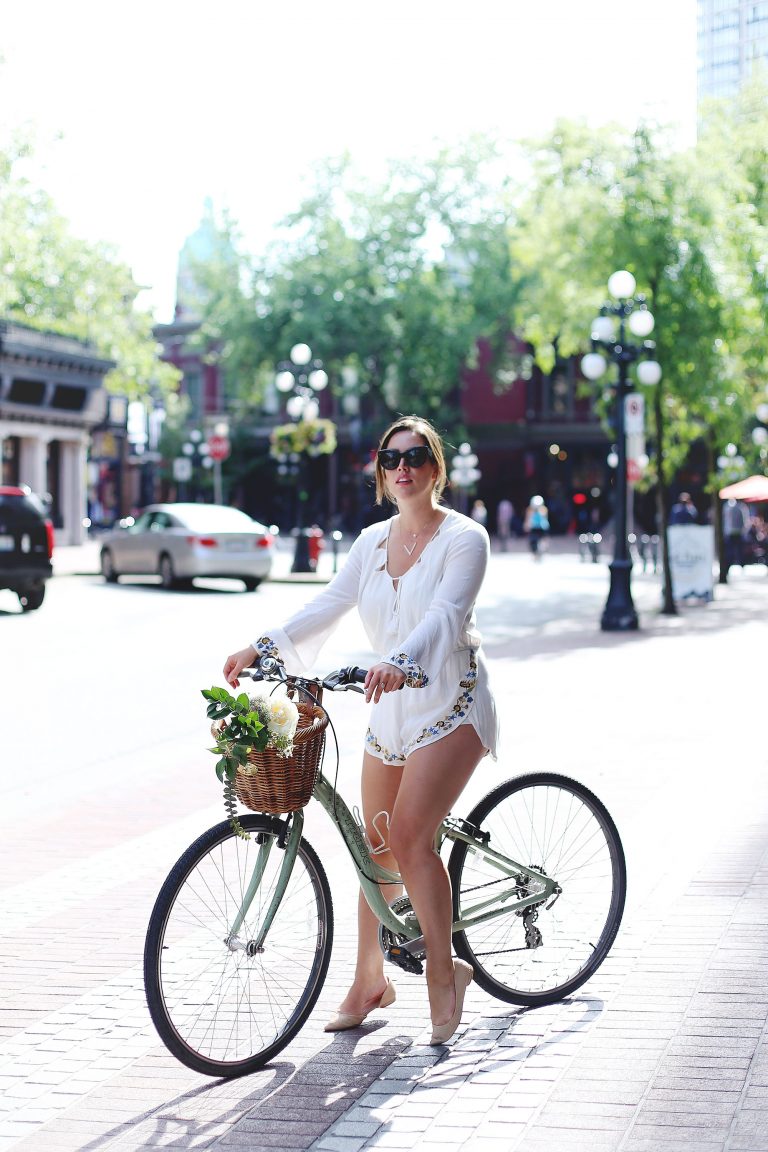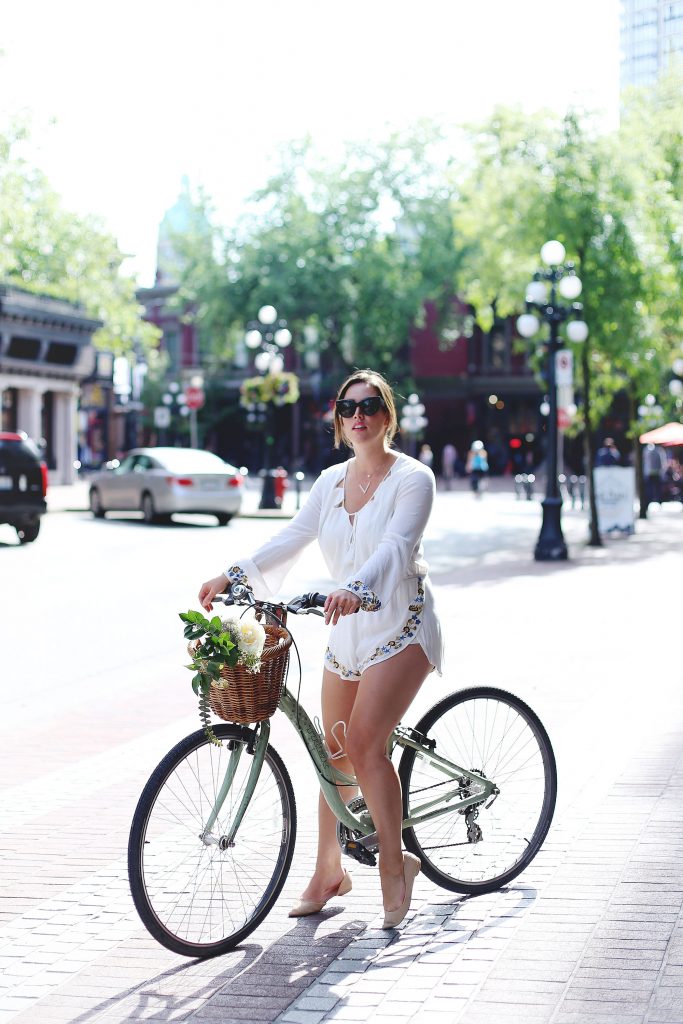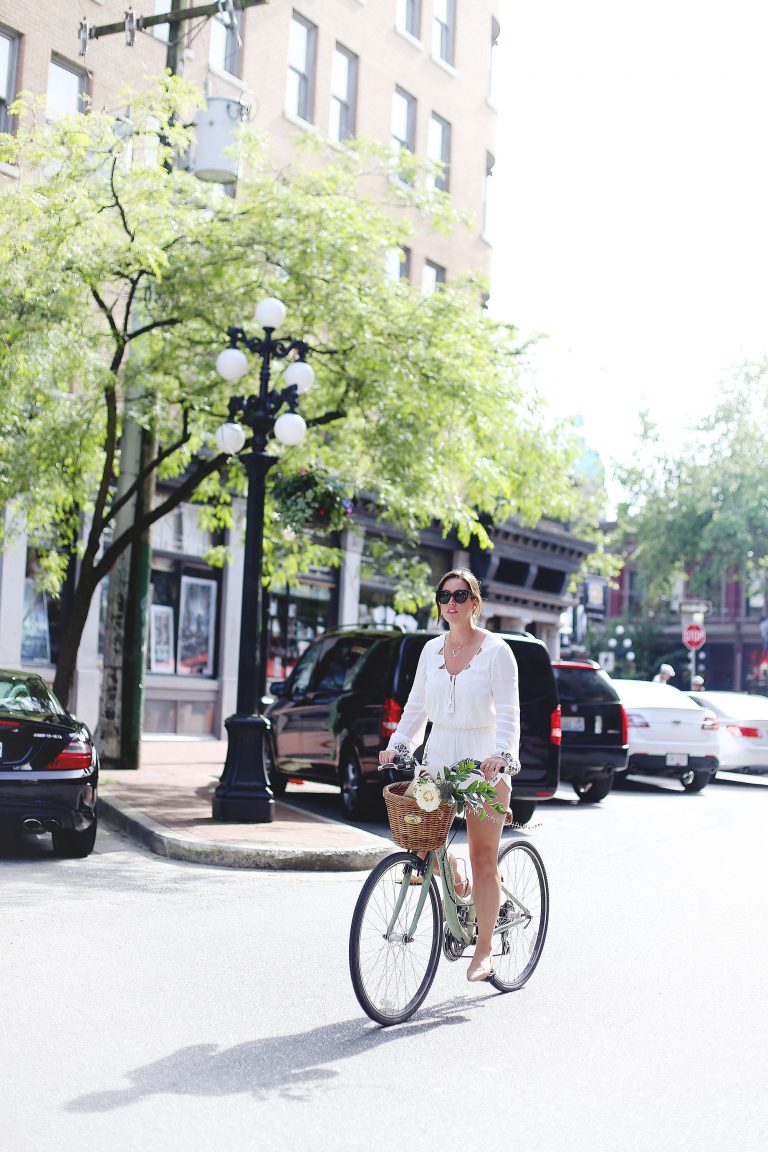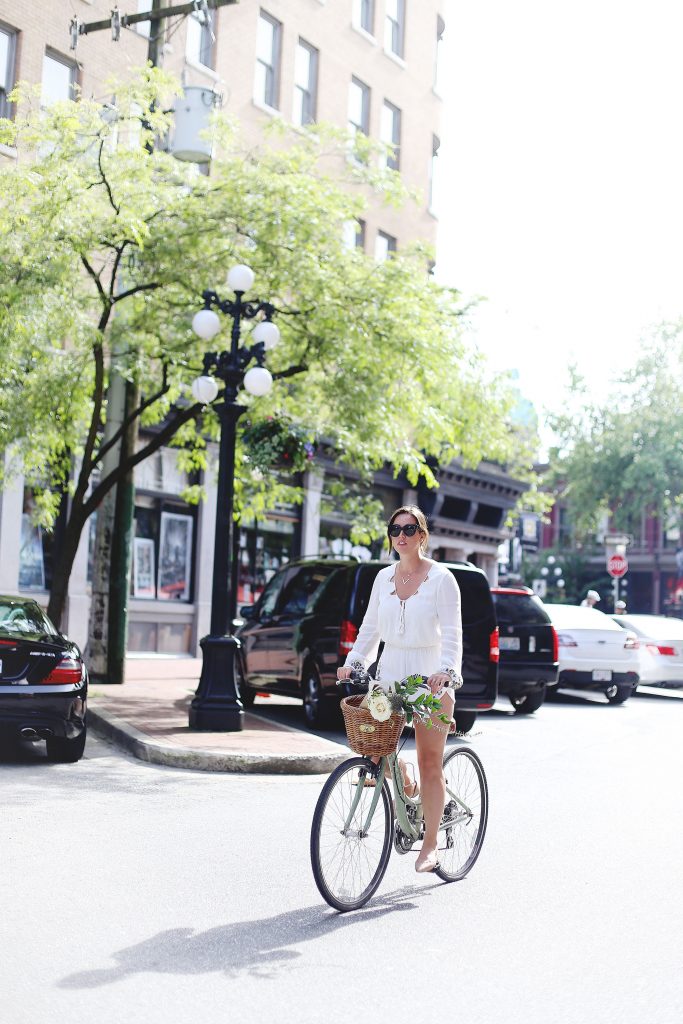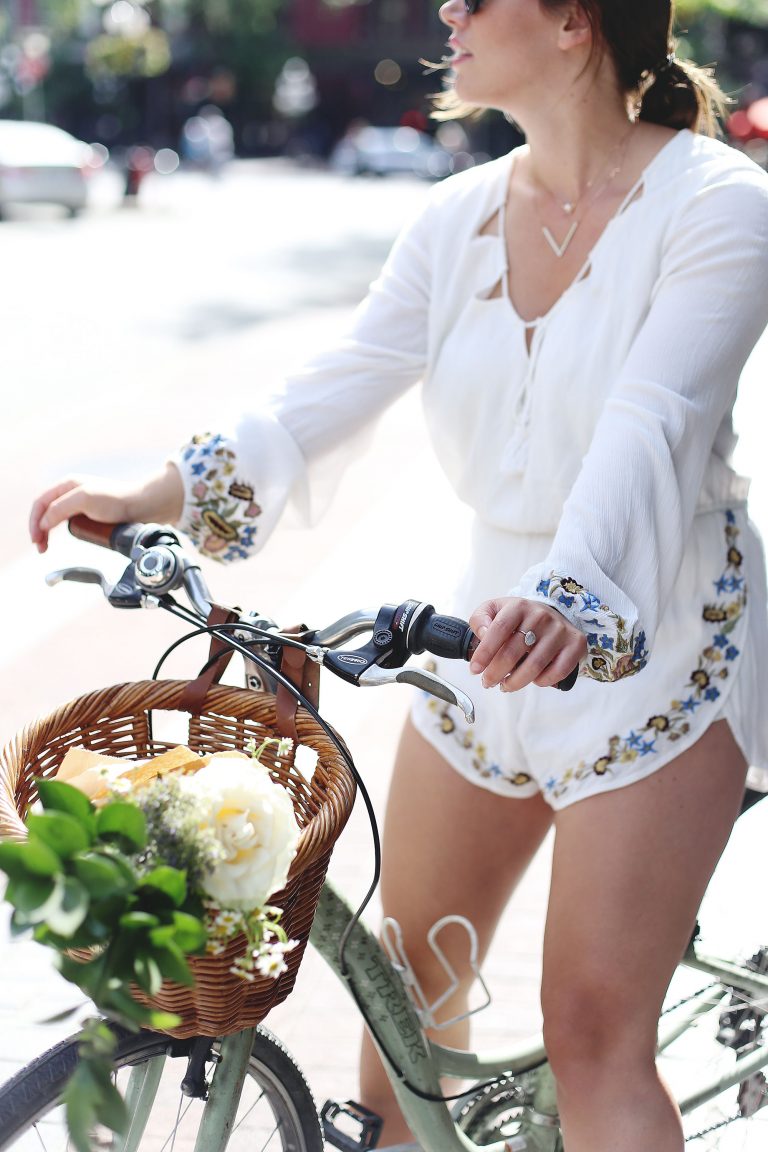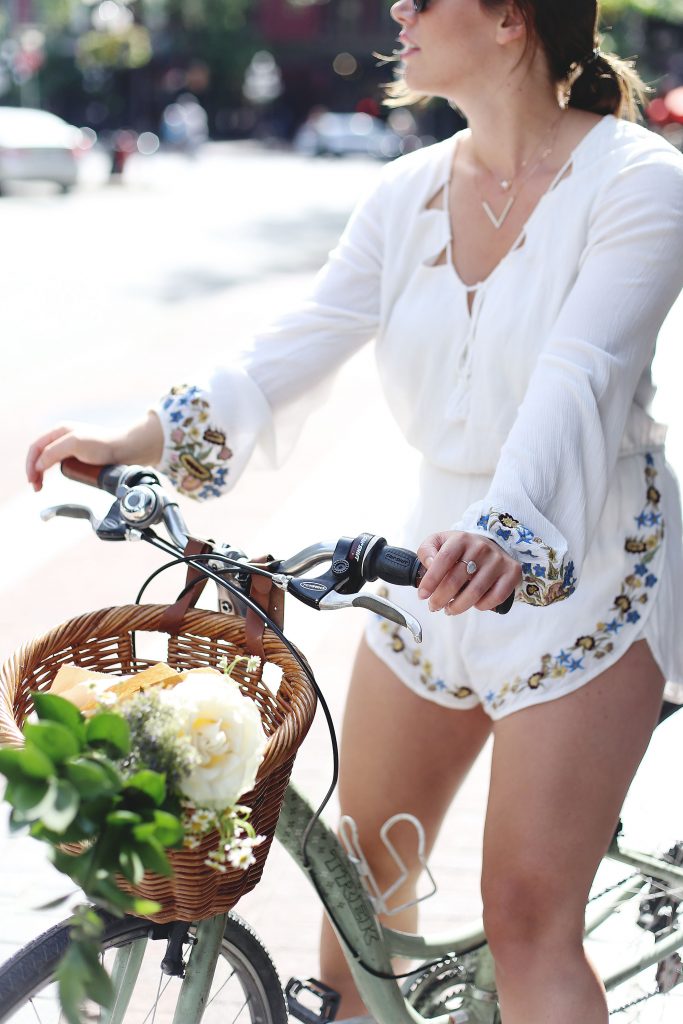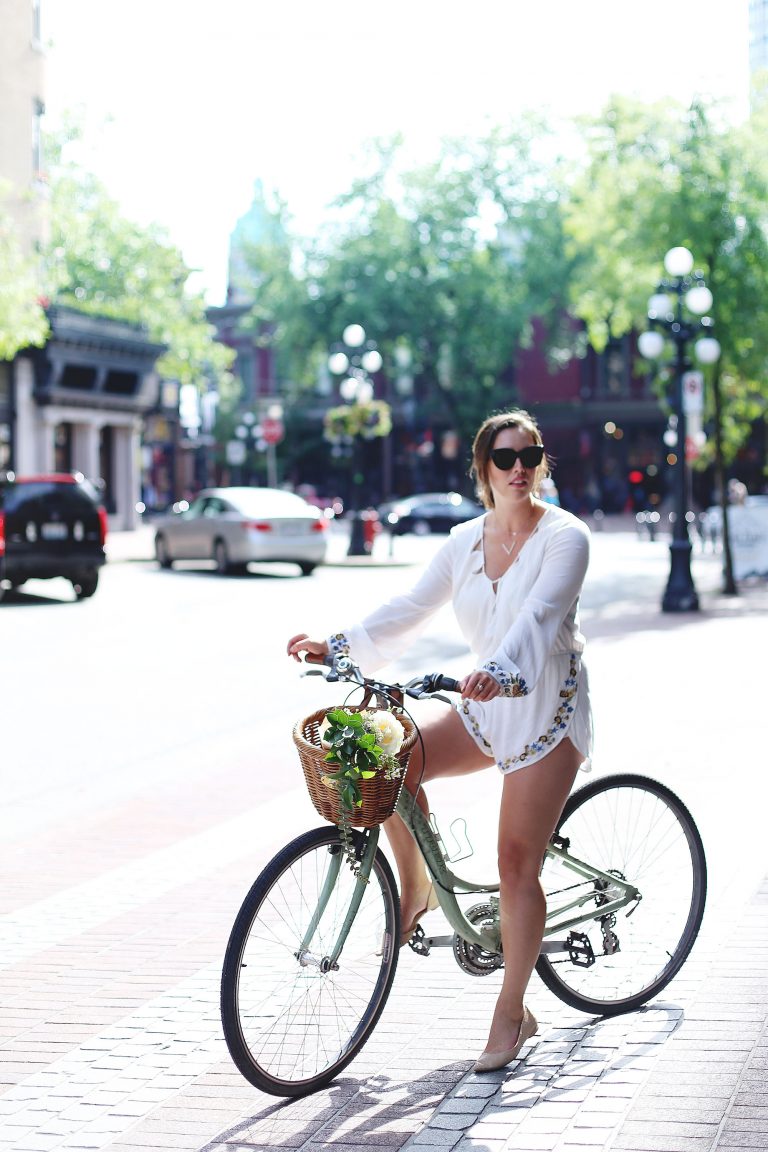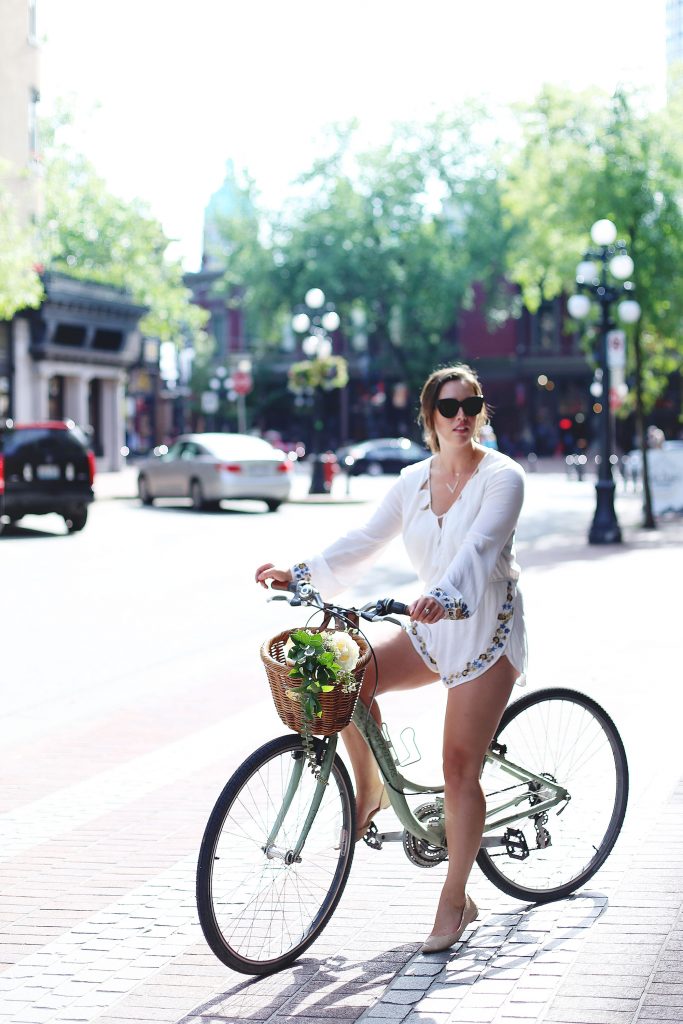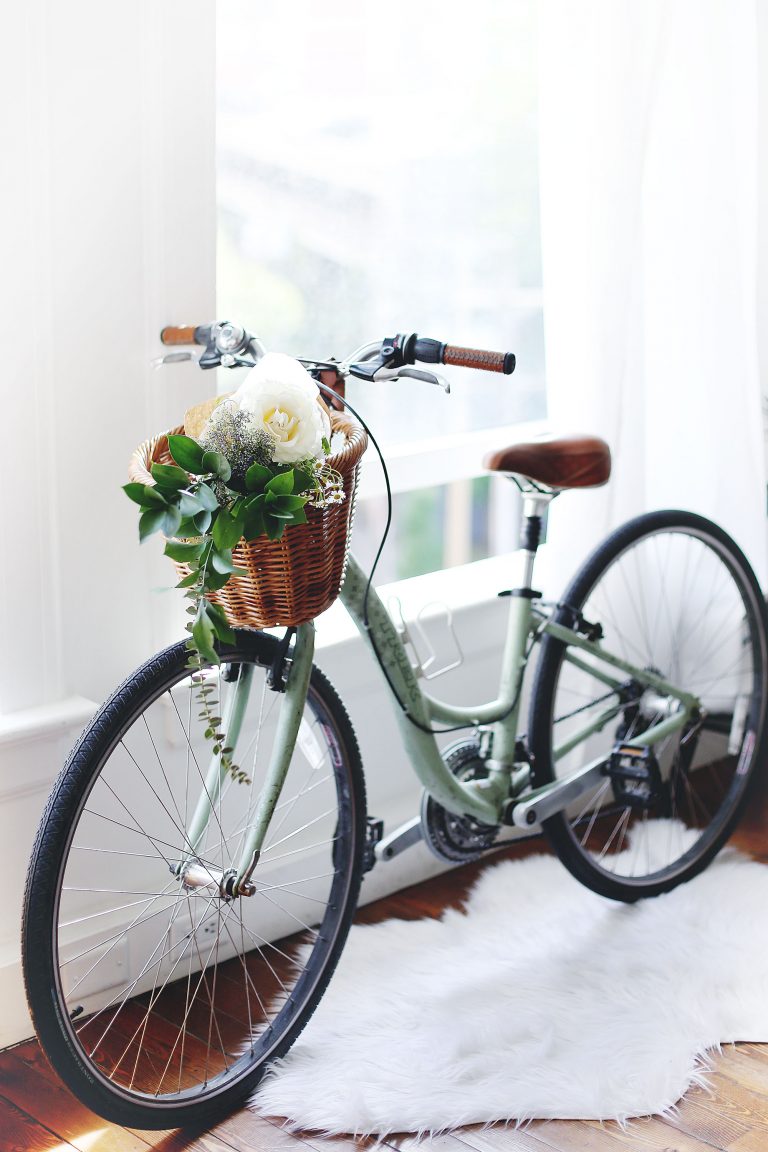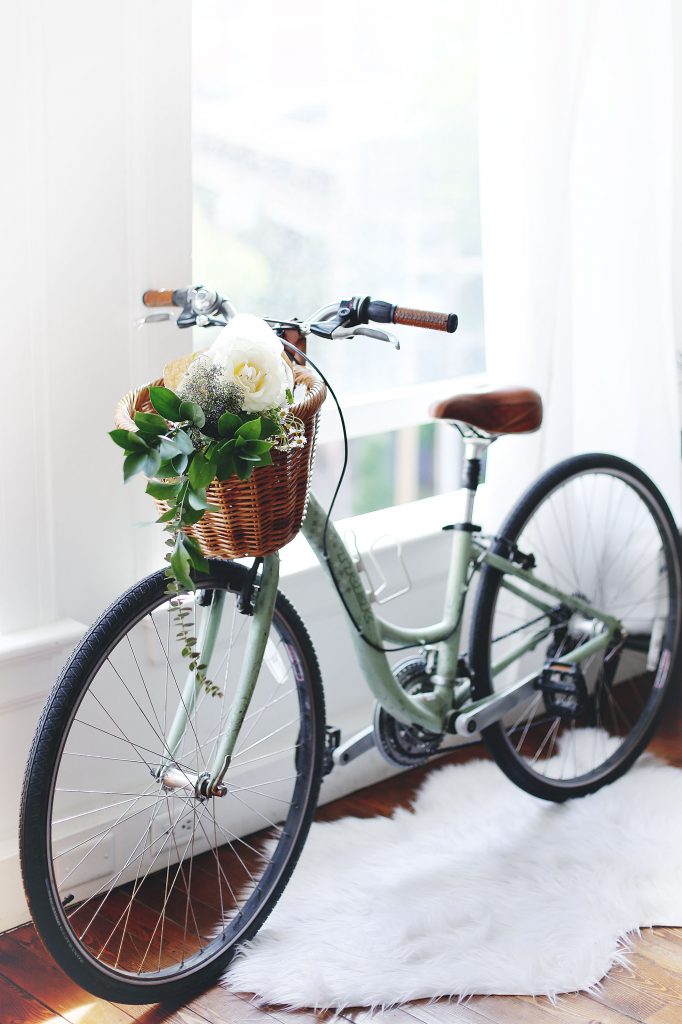 First things first, rompers are your best friend. I love rompers anyway because they really suit my hourglass shape as it is (typically breezy in the chest and butt area but nipped in around the smallest part of my body), but they check off every box for stylish bike riding. No scandalous blow-up situation if a gust of wind comes your direction, no dangerous tangling in the chain thanks to their shorter length and super breathable, which is needed when you're jetting around town from meeting to meeting and want to still look chic. They're also just beyond cute. I seriously can't get over this romper – it's the perfect combo of boho, laid-back and effortless.
Now for footwear. I definitely will do a little heel in the form of a wedge but because Vancouver drivers aren't huge fans of cyclists (or at least, I've encountered quite a few aggro drivers around my part of town!) I steer clear of actual pumps since I do need to move fast and carefully. My usual go-to though is a cute, nude flat like the ones I'm sporting here. Sandals are great too but be careful of thongs since they can fall off easily – some sturdy ones like Birkenstocks are perfect, but anything that has a clasp or buckle is ideal. Of course, this is a great time to add a sportif chic edge to your #OOTD's with some Converse or sneakers.
If you really want to wear a dress or skirt, do yourself a favour and wear some little spandex shorts – trust me, a gust will come through! This will keep your modesty and the eyes of those in oncoming traffic protected.
I'll be sharing some more bike-style tips soon – most importantly, how to avoid helmet hair! I have it down to a science so stay tuned! Speaking of hair, I'm off to get my hair did today with the wonderful Chris Weber so be sure to watch it all on Snapchat (tovogueorbust)! Happy hump day lovelies!
Photos by Alicia Fashionista
SHOP THE POST