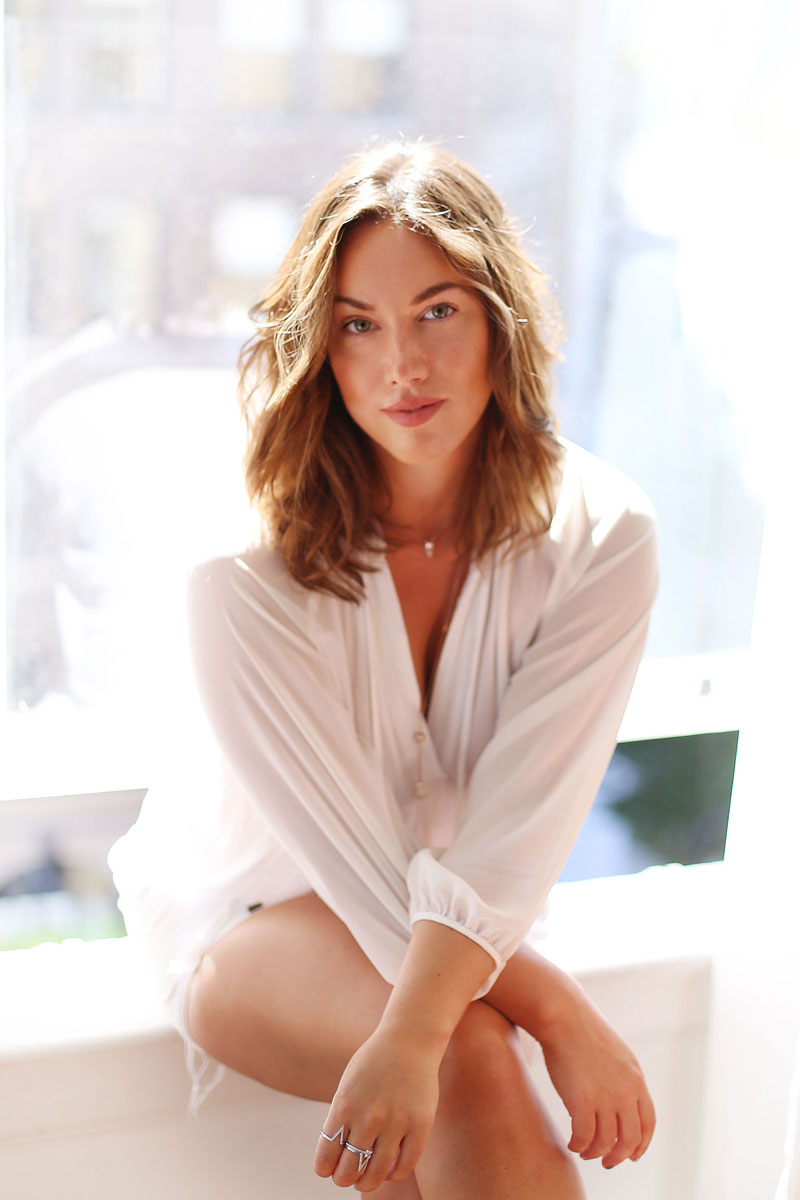 You guys might remember from my last post with Chris Weber that I pretty much don't even come in with specific requests when I visit him at Artel Salon. He's such a genius with hair colour (take a look at his Insta @chrisweberhair to see more of it!) that I basically feel totally comfortable just putting all my trust in him. This last time in his chair, he told me he wanted to continue taking me into blonde territory, but always, always safely. He created the most beautiful "softest brunette" since he saw how much my hair lightened up from our last session (I'm a big sun + surf girl so especially in the summer, it really lightens up a ton!), which will naturally lighten over the summer until our next session – love that Chris took my lifestyle into account, which is so key when it comes to your hair! You can see below how it changes in sun and shade – it's honestly my favourite colour yet and I'm obsessed with how soft, beachy and natural it is.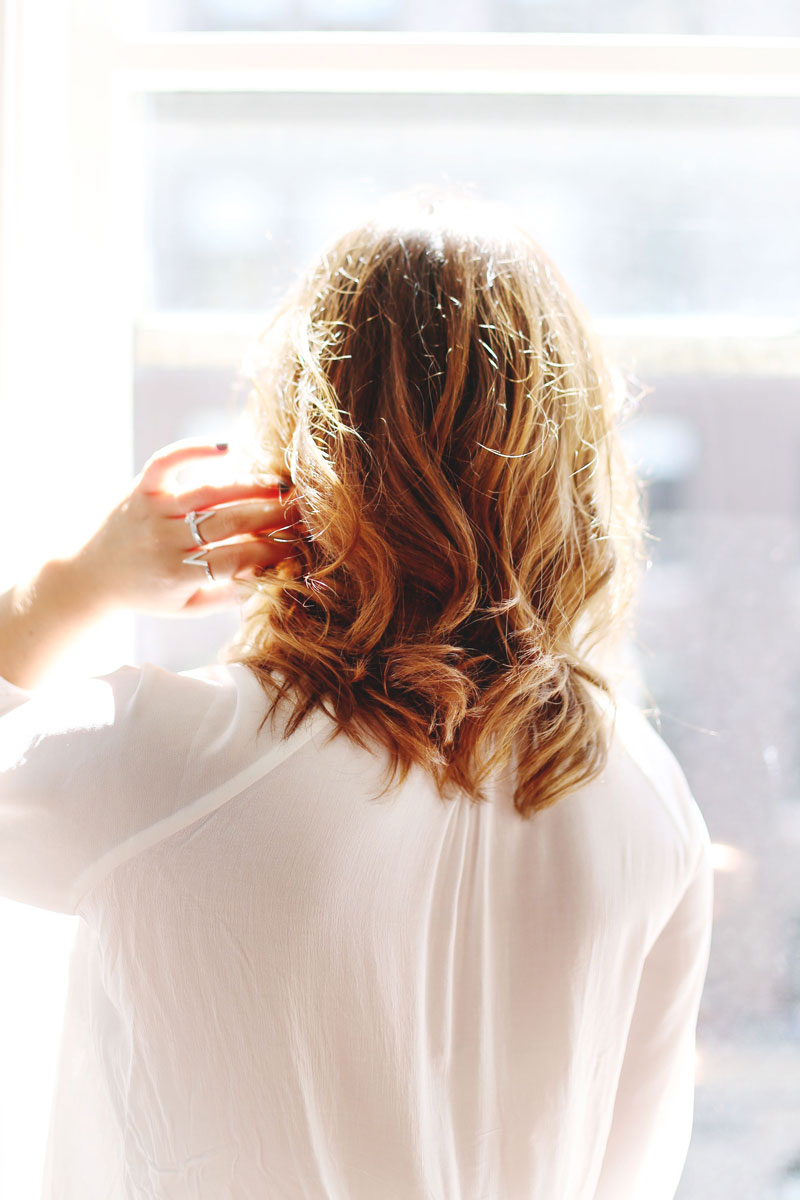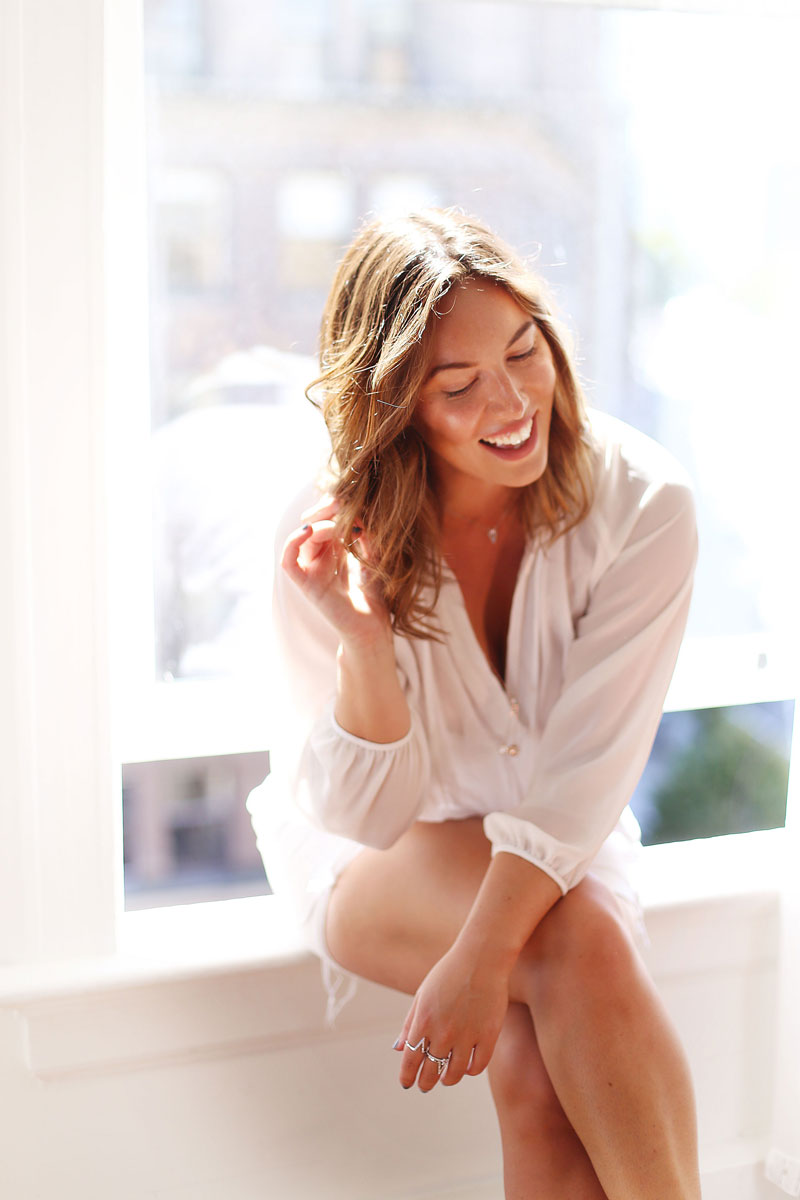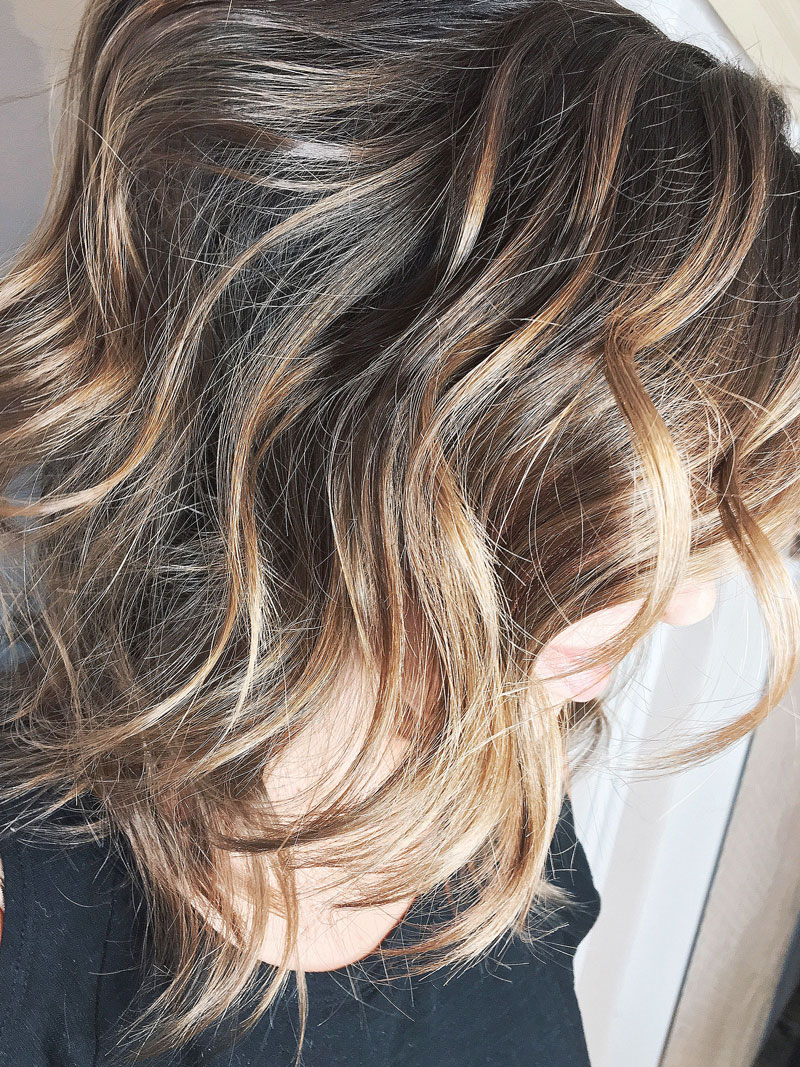 What I love more than even his unparalleled colour skills is that Chris is how committed to his clients he is and how he's all about hair health – I feel like not every talented stylist is as invested in health as he is, and he does every colour under the rainbow! He understands hair so well and especially with his ongoing clients (which I'm so ecstatic to have become), he'll truly create a hair story for you so that you can safely bring your hair from its original point to your ultimate #hairgoals, ensuring each iteration on the way there is beautifully styled without compromising your hair health.
As someone who had a legitimate hair nightmare in the past when I was a hair model and had to fully rehabilitate my hair afterwards, keeping my hair healthy has always been key for me, which is why I've tried to keep my hair as natural as possible since then. But that doesn't mean a girl can't play with her colour, and especially with someone as knowledgeable as Chris, you can really play around. I'm loving going more and more blonde and Chris and I have totally developed a vision that we both feel so good about (basically just think Victoria's Secret hair, which by the by is his ultimate styling booking dream if there are any VS employees out there!).
Anyway, major fan girl moment over here, but if you could tell from my Insta story or Snap (tovogueorbust) from our styling day last week, I left feeling ecstatic and have only fallen more and more in love with the colour since last week!
Book Chris through Artel Salon here (which by the way, is my favourite salon in the city – the best vibes) or reach out on Instagram here!
Photos by Alicia Fashionista