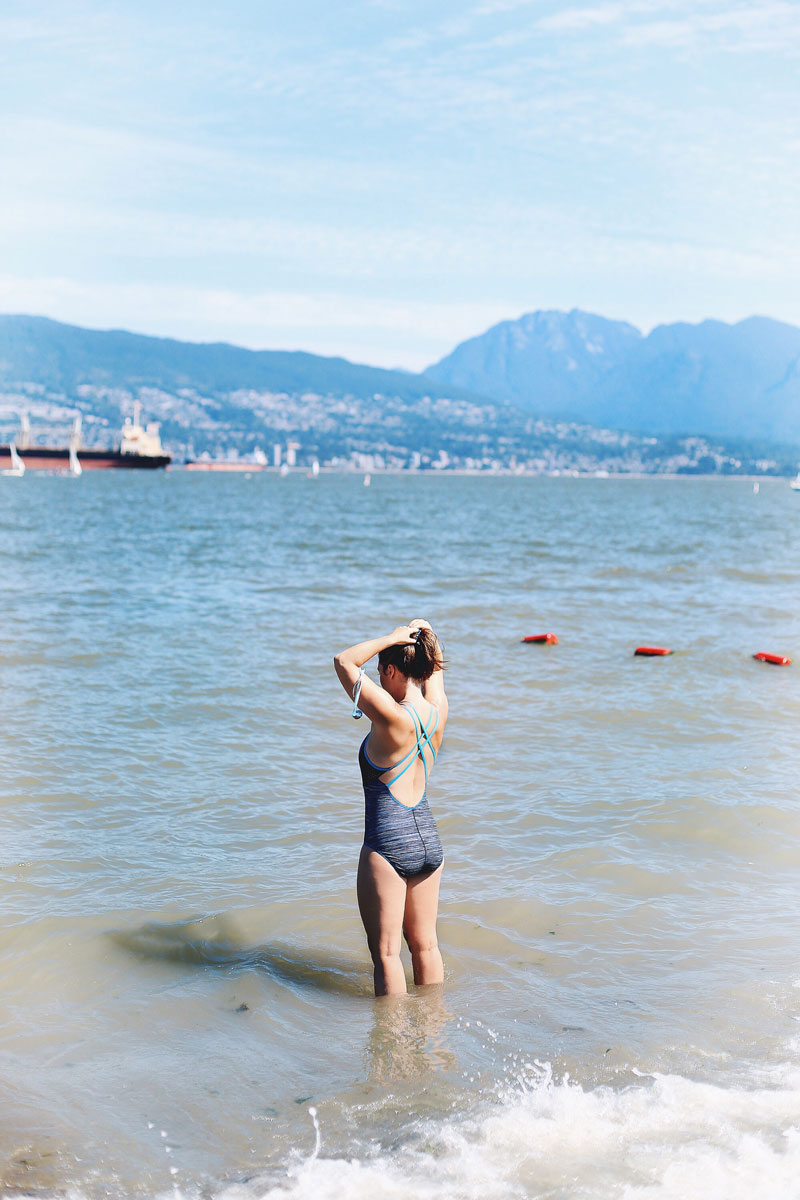 If all the Olympic magic going down in the pool in Rio isn't enough to inspire you to swim, I don't know what will. I swam competitively for years and years so naturally, it's my favourite sport to watch, but it's been so great to see how so many other people are hooked on watching too. If you've been blown away by not only the Olympic swimmers' athleticisim but also their killer bodies (ab goals, amirite?), then I'm hoping to give you that little nudge into the pool today with an awesome workout for all levels – trust me, you'll thank me once you're done that first workout! Gentle on your joints (you just have to take care of those shoulders), an insane cardio hit and a major muscle toner, it's honestly one of the best ways to stay in shape. As you may have read in my Road to Recovery posts post-back injury, it's also one of the things I most relied on as I was recuperating. In a weird way, it was actually a major blessing to get injured because it brought me back to the pool, a place I spent well over a decade logging hours in (always first thing in the morning) and in my opinion, the sport that most contributed to me developing an athlete's mentality, even more so than soccer or field hockey.
I've got a workout below that can be adjusted for beginner to intermediate level – just pick the range that's most suited for you! A couple things you need to know before hitting the pool:
Swim on the right and only pass if the lanes aren't too crowded – nothing's worse than getting blocked by a too-slow passer coming the opposite way, not to mention it can be a bit dangerous too.
Respect the posted lane speeds and if in doubt, move to a slower range. Just the same as anything else – try to pick a range that you flow best in so you can get the best workout and not be stressed!
Pack flip flops, a silicon cap (won't snag your hair), a towel (I love my fast-dry one) and goggles. If you're just starting out, you can get away with a secure suit, but if you're planning on moving more quickly then get a basic Speedo!
TAKE. YOUR. TIME. Every time I'm at the pool I see at least 1 nervous new swimmer enter the pool, hit it really hard and go way too fast out the gate – usually they don't last much more than 5 minutes and it's sad to see how bummed they sometimes look, especially because it's so easy to avoid burning out early! Start slow, take your time, give yourself timed breaks between each set (I've noted different rest periods for each workout but of course, adjust to suit what you need!) and really, really pace yourself! Slow at the beginning, pick up towards the middle and wind down at the end.
Also worth mentioning that you'll want to check the schedule of your pool before you head there – nothing's worse than getting all amped up for a long-awaited swim to find a lesson or aquatic aerobic class has taken over the pool!
Okay now that we're ready, your workout's below! Feel free to save this snap to your phone/desktop and print it, save it to Pinterest for later use or just jot it down now (common sense obviously but don't bring your phone to the pool!).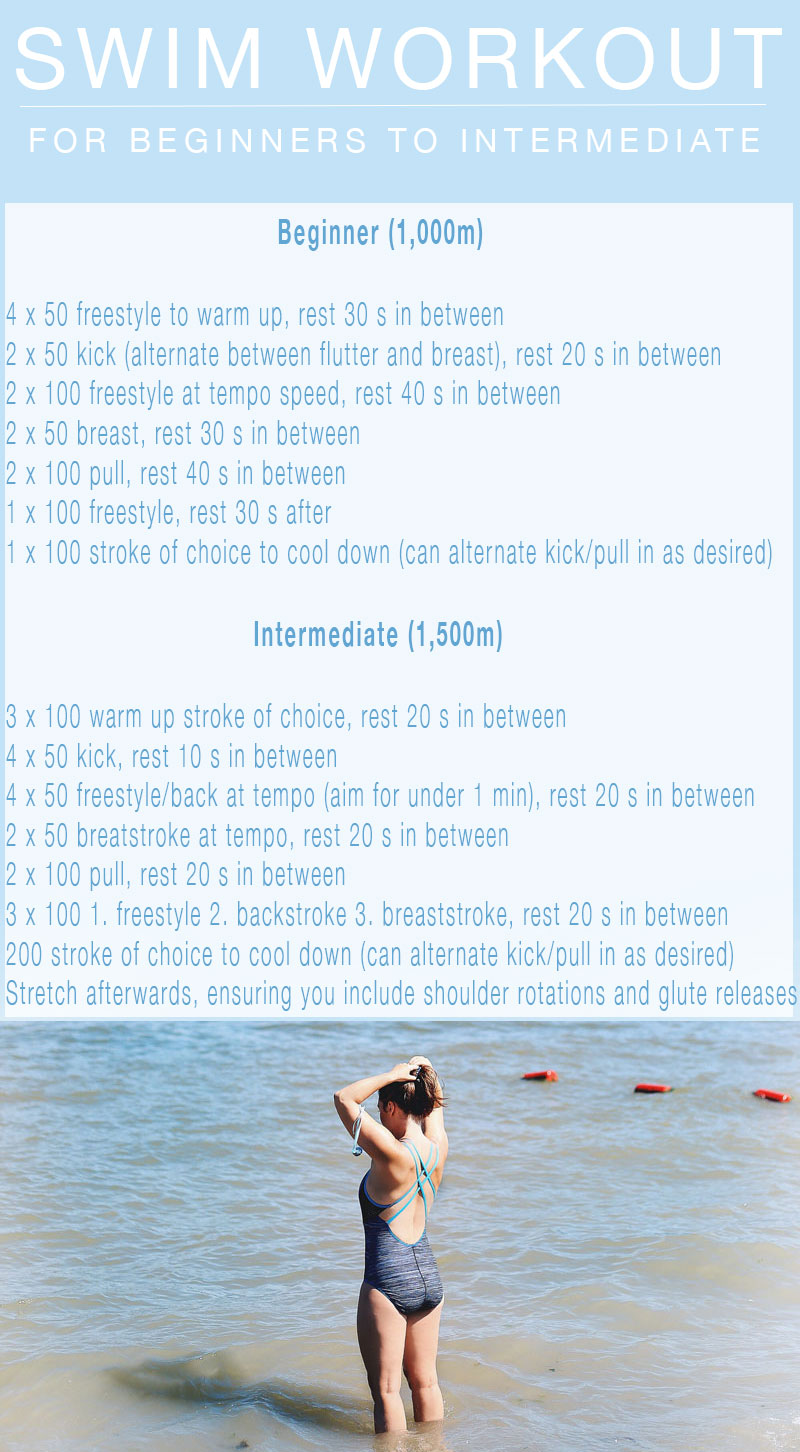 Photo by Alicia Fashionista