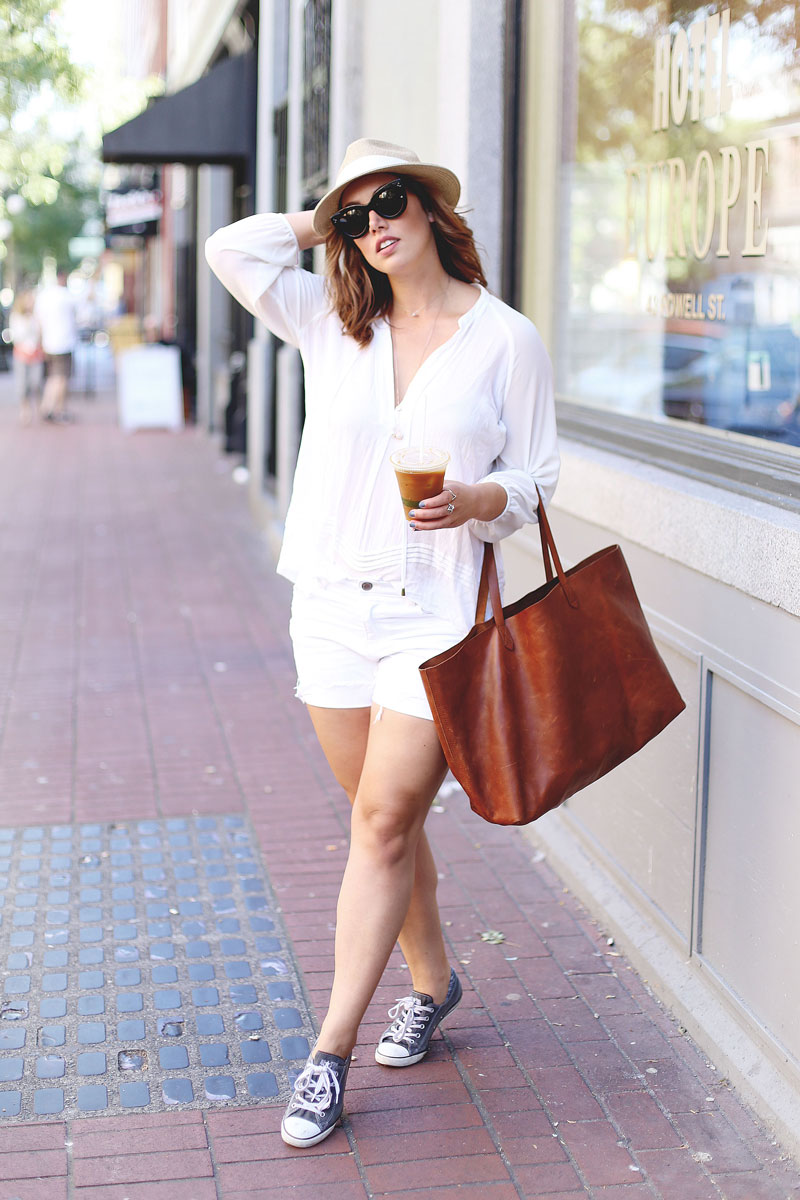 If you guys follow along on Insta or Snapchat (tovogueorbust), you'll see I just wrapped up a short but sweet getaway to my cabin on the Sunshine Coast with some of my favourite people. This was literally the exact #ootd I wore en route – in the summer, I honestly can't be bothered to style up my outfits all that much, so instead focus on simple styling tricks that I know will make a subtle visual impact without having to think much about it. Monochrome is always an easy way to make a look instantly chic, especially in breezy white. Adding a sporty edge with Converse is also always a favourite go-to, not to mention when travelling it's the comfiest option as it is. And finally, I know that no matter how simple my looks are (and this one is especially simple, which is part of the reason I love this style combo so much), if I layer my jewelry, I'll instantly elevate the whole look. As you guys know from my previous Swarovski posts, their pieces are exceptionally amazing for doing that effortless layered, stacked look. Since we're already halfway through August, now seemed like a perfect time to preview their F/W collection too and start incorporating it into my summer looks!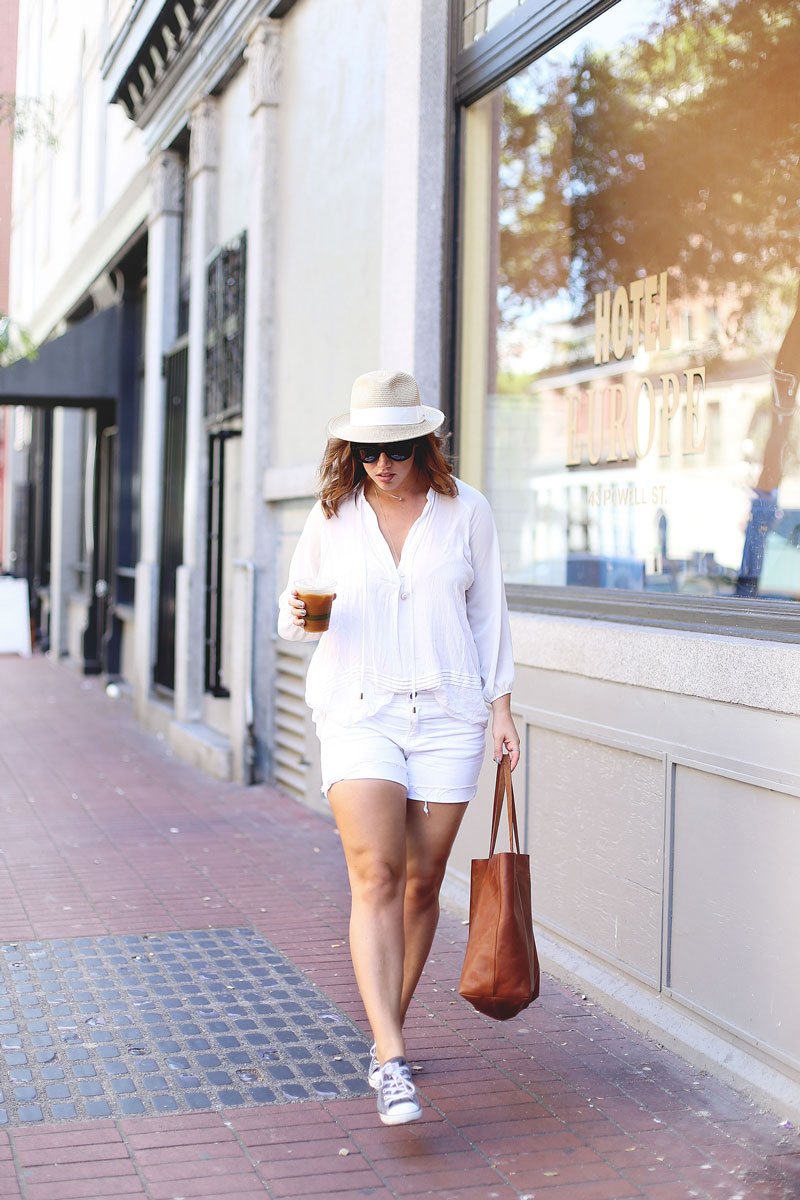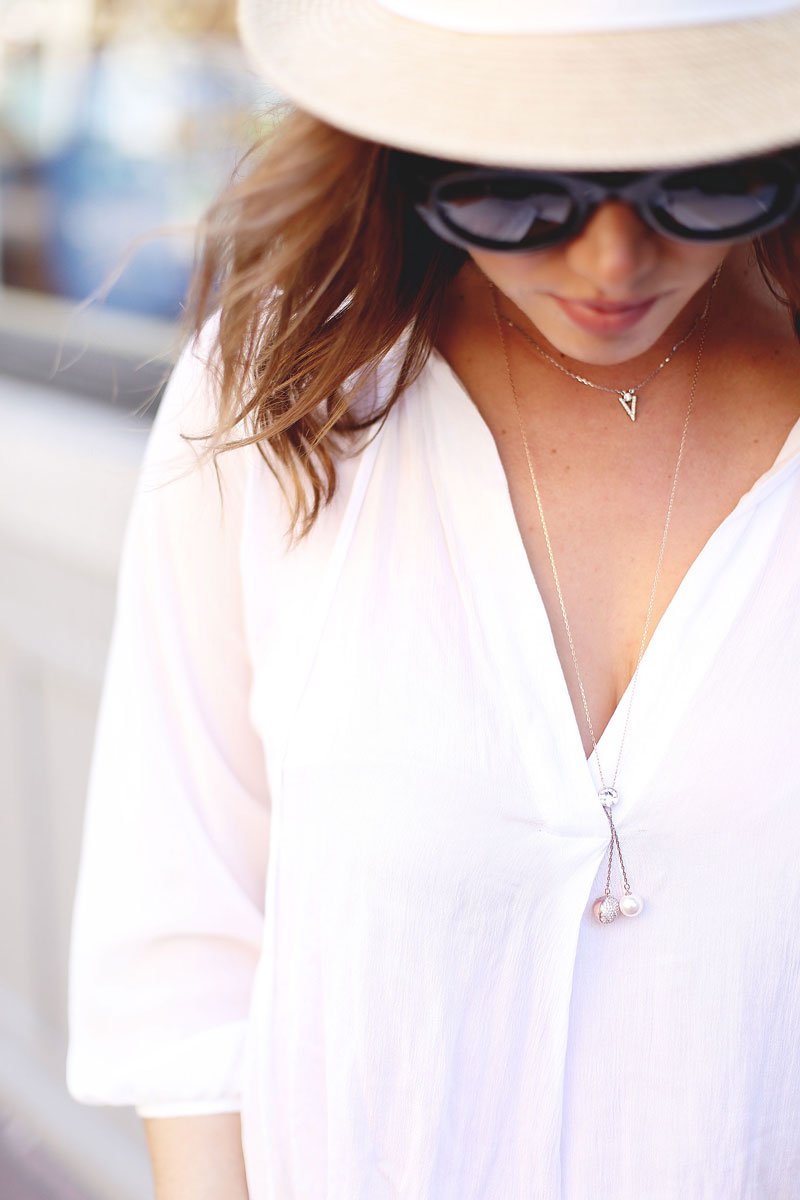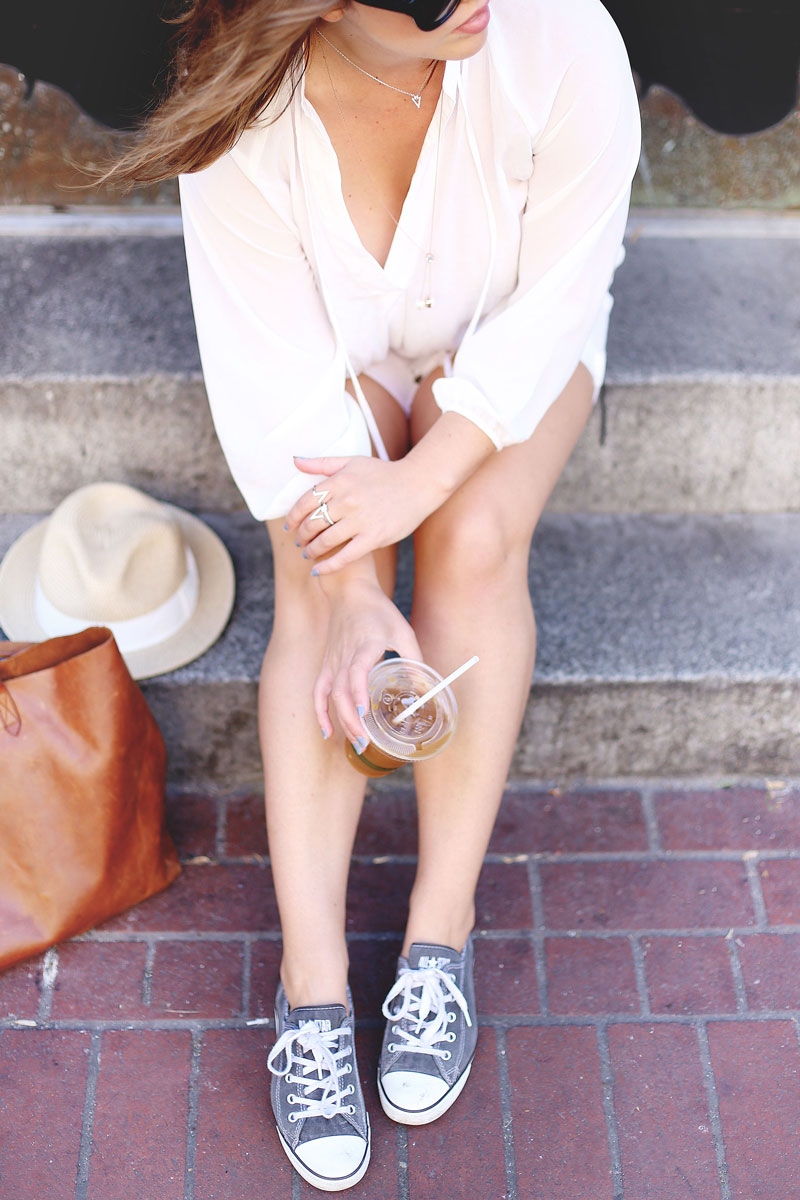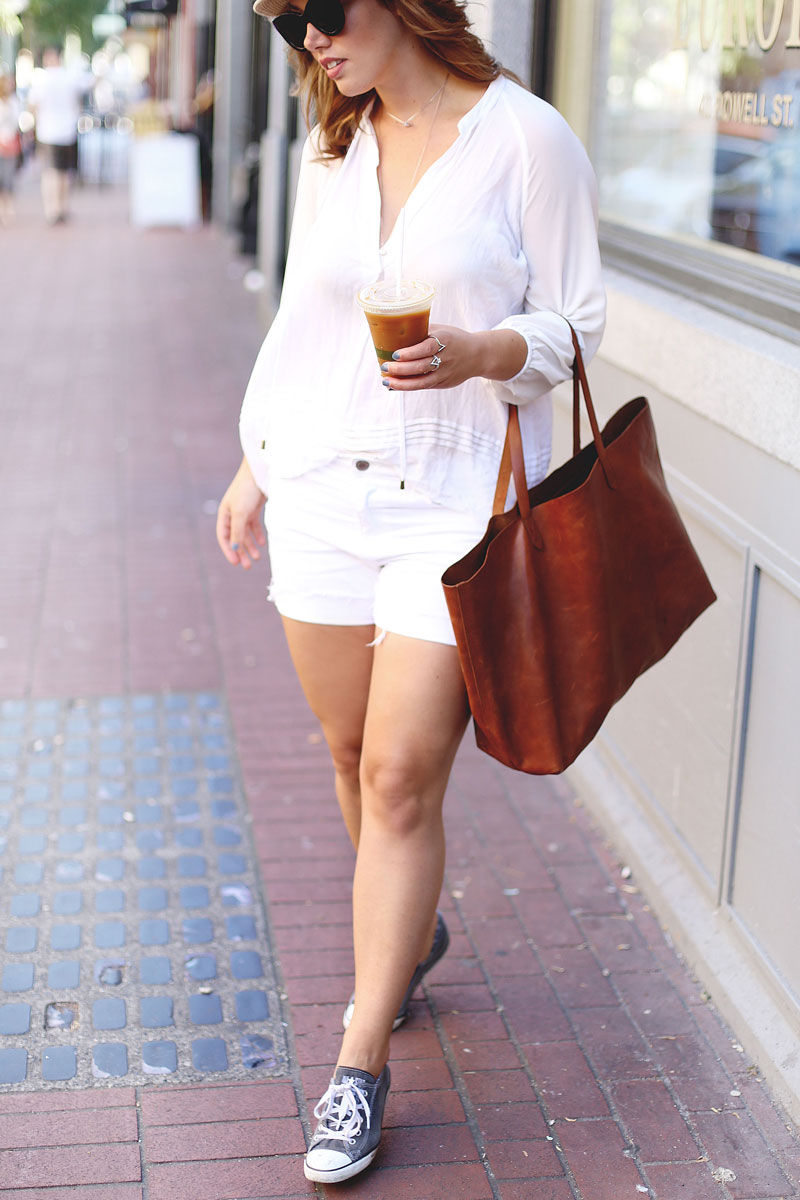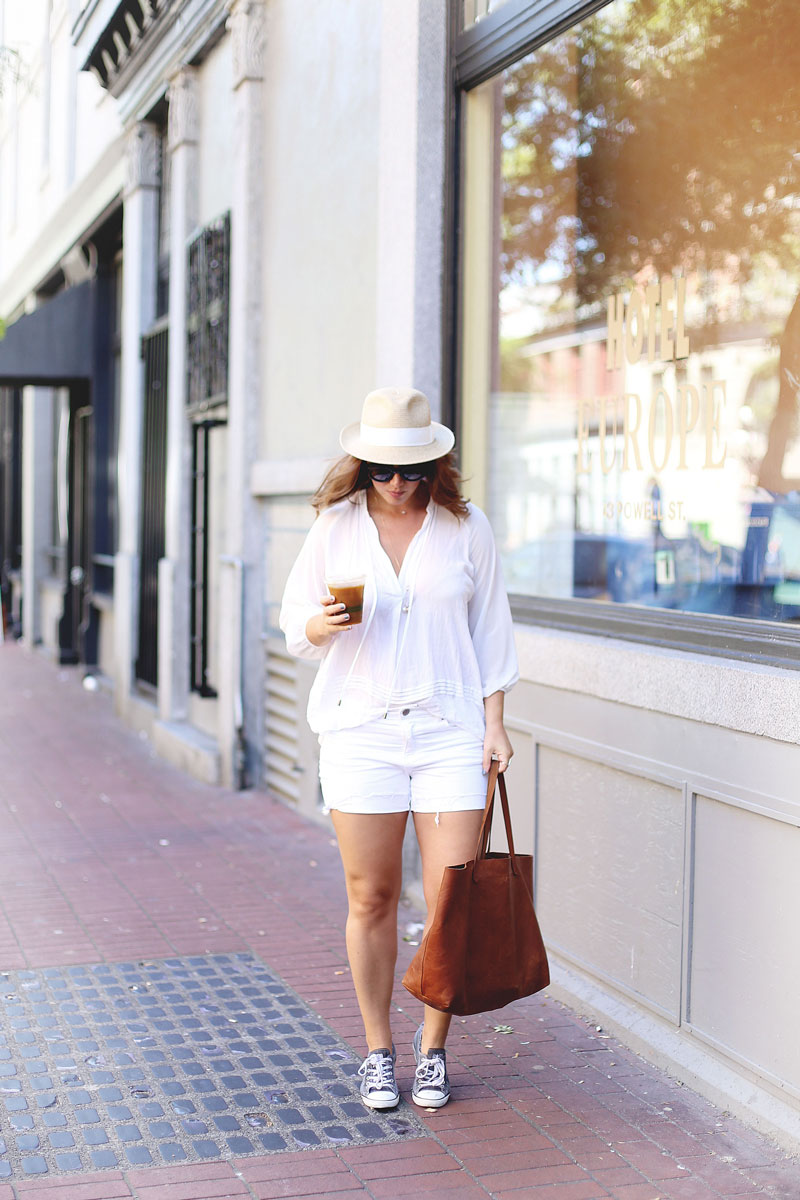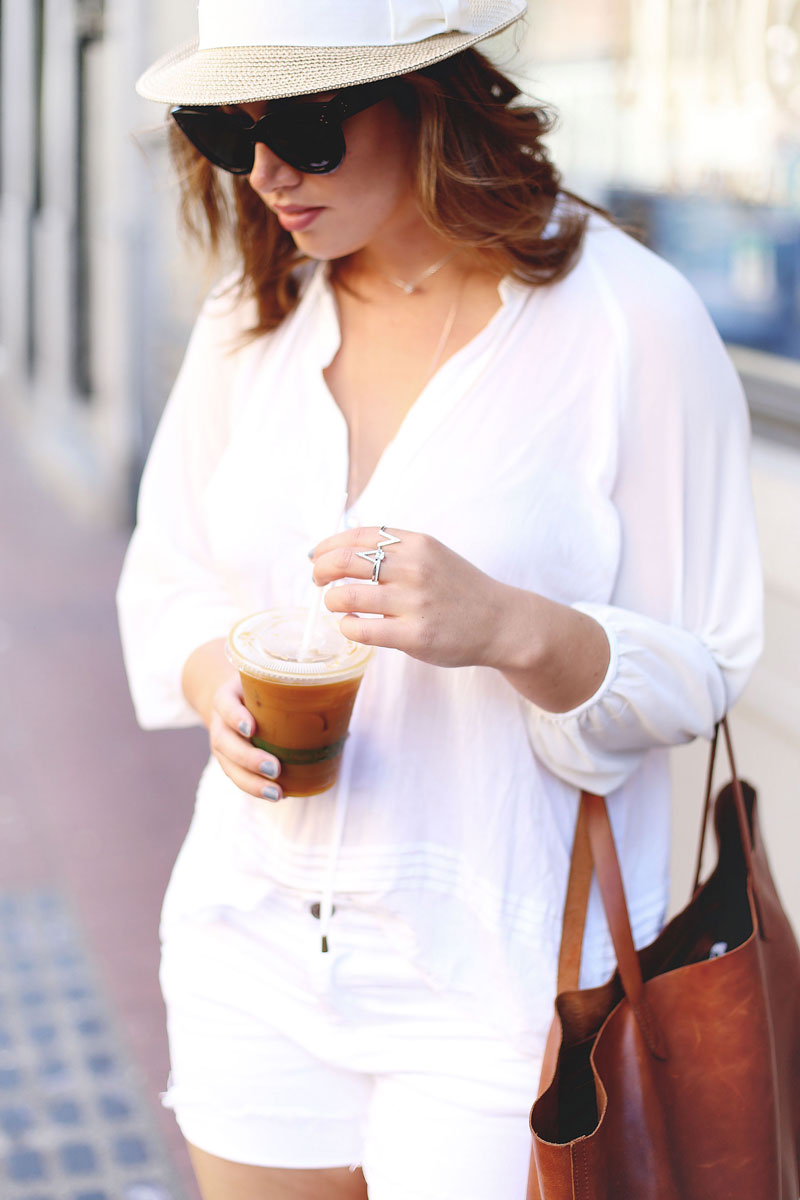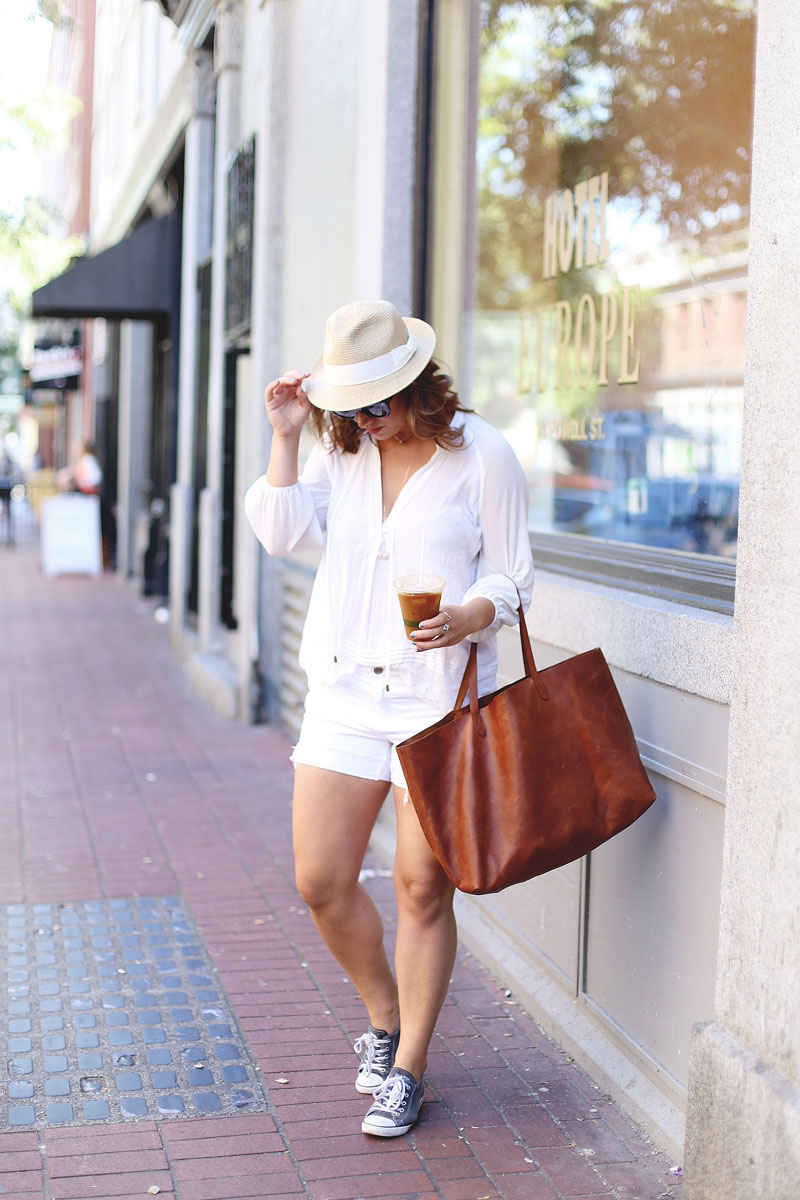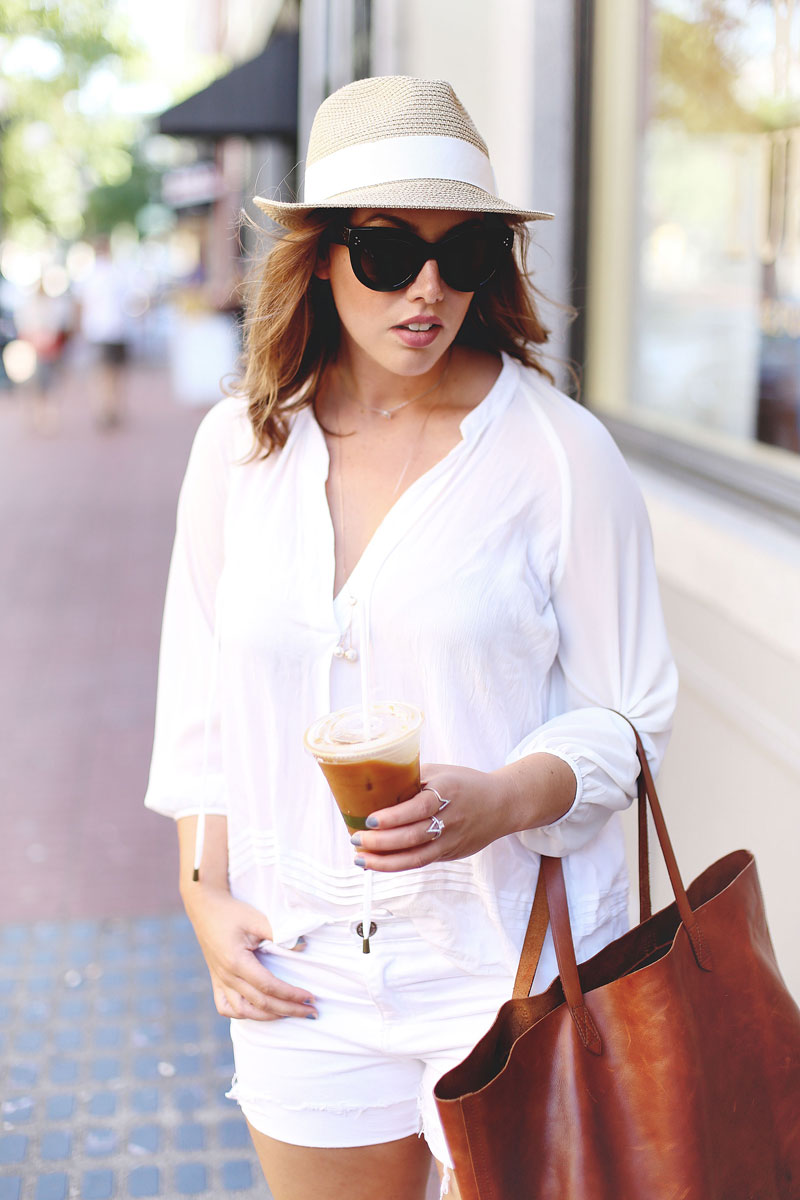 I'm already completely obsessed with the Funk necklace – those dainty pieces that sit right atop your collarbone are always my favourites, and they're by far the easiest to wear on a daily basis. They're also the best foundational pieces – wear it alone on a more low-key day, and layer them up when you want to elevate your look. This stunning rose gold Forward necklace (which on its own is already a standout piece) layers perfectly with its dainty silver neighbour. Especially against sun kissed skin and breezy white pieces, they're both perfect pieces to dress up your summer style and will transition seamlessly into fall! Of course, we can't talk Swarovski without including their always killer stackable rings. There are so many different ways of wearing the Funk ring set, whether you layer them all up together on one finger or spread out the sparkle across different fingers. The ultimate all-in-one set!
Check out all of their stunning new fall pieces here! Can't wait to share with you guys the pieces I have ready to style for the holidays! While I'm still trying to soak in as much sunshine and summer as humanly possible now, I can't lie – even as a diehard summer girl, I'm getting a little bit excited for holiday style!
Photos by Alicia Fashionista
This post was created in partnership with Swaroski.