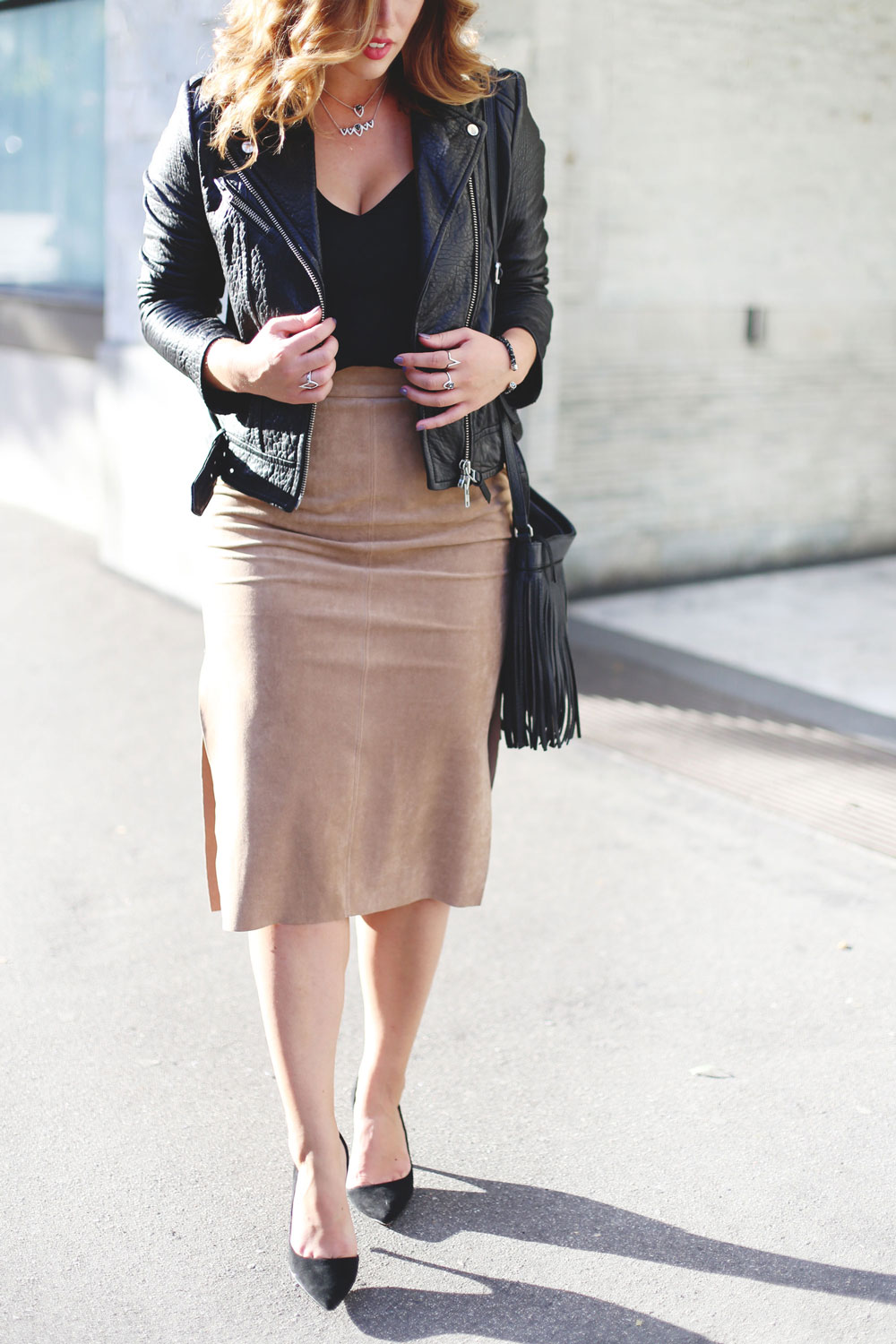 I know Miss Rhode Island is all about April 25th (please tell me you're as big of a Miss Congeniality fan as I am), but for me, there's something about this part of the year when we're just tiptoeing into the edge of fall that's so special. As I look outside now, the sun's out, the leaves are just starting to turn and I'm sipping on some tea to beat the slight nip in the air. In other words, it's the best time of the year for style – you're not covering up desperately to fight the cold, but the layers can finally come back out to play. I've talked so much about layering and why it's my favourite style go-to, but as I've mentioned in my previous Swarovski posts, I'm also all about stacking on the jewelry to add that visual interest.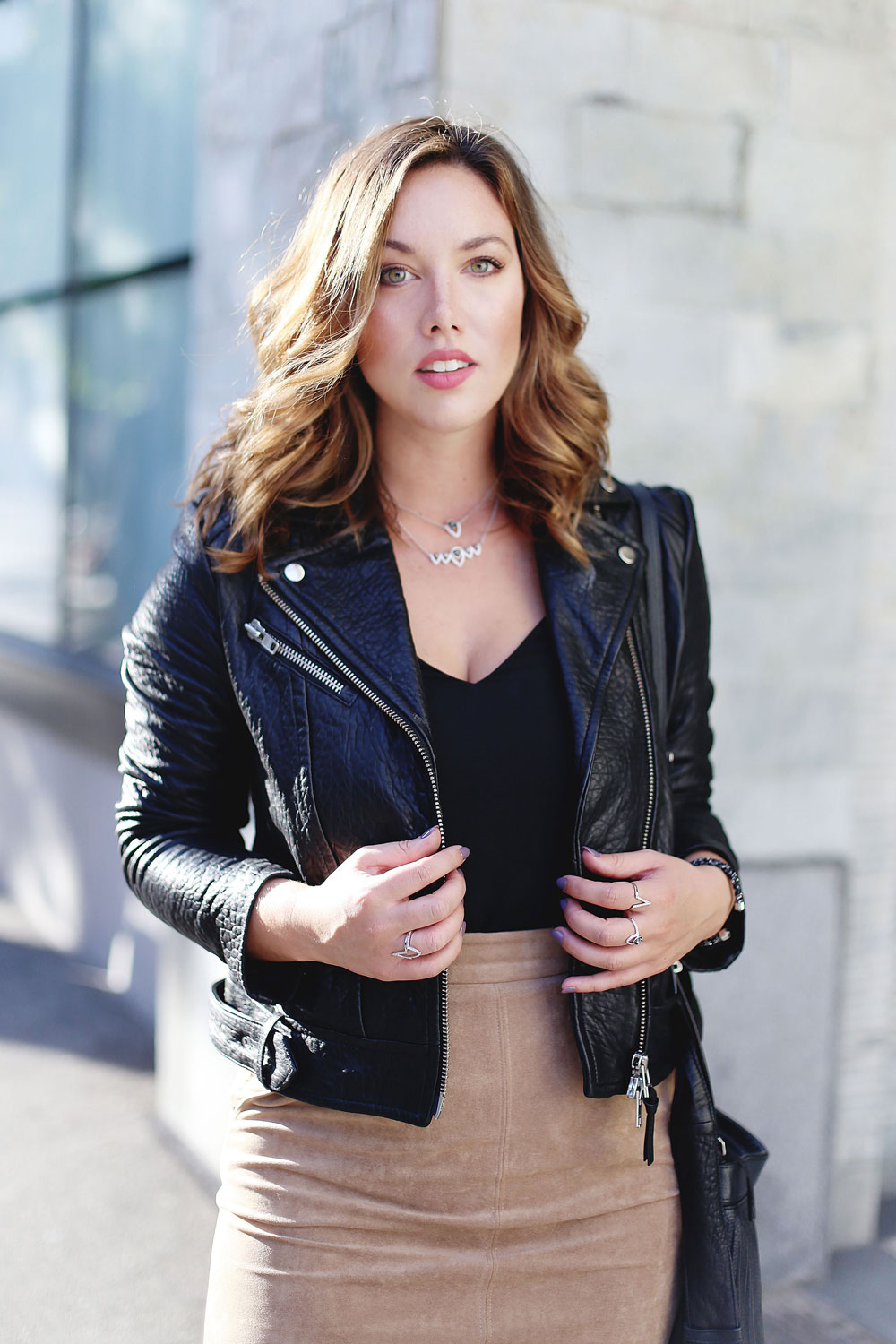 While this #ootd is pretty straightforward, I really wanted to move slightly outside of the more cozy, menswear-inspired looks I tend to gravitate to around this time of the year and go for something with a bit more edge: a slinky suede pencil skirt, effortlessly cool leather jacket and basic black accessories.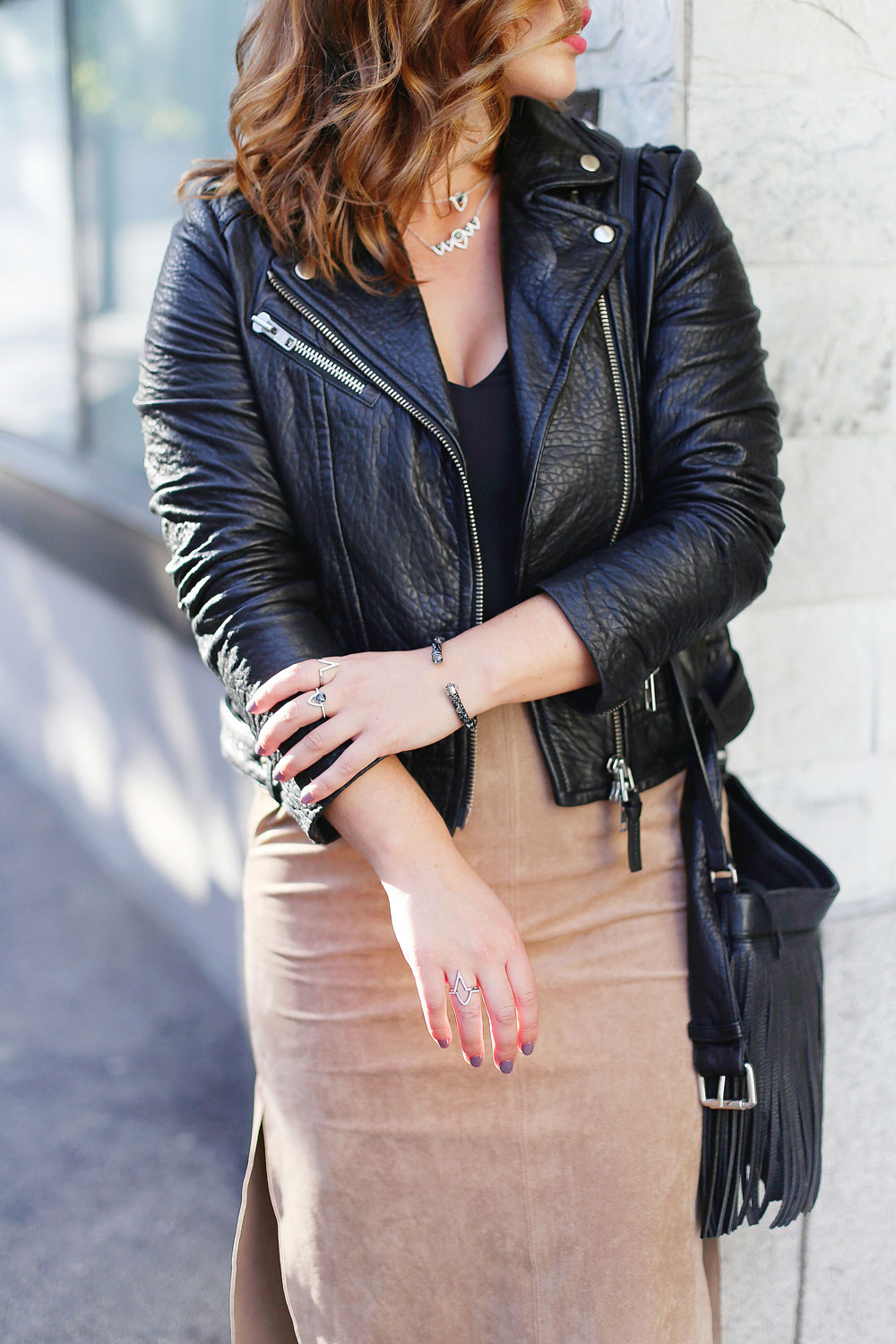 It's the stacked-on-top-of-one-another jewels that make the whole look though. The word "obsessed" does not even begin to describe my love for this ring set (mixed and matched two of them actually, the Funk ring set and the Fantastic ring set, which features the dark stone). While all I want to wear in the summer is white or some similarly airy or ocean-inspired tones, there's something about the shorter days and turning leaves that makes you want to wear moodier tones.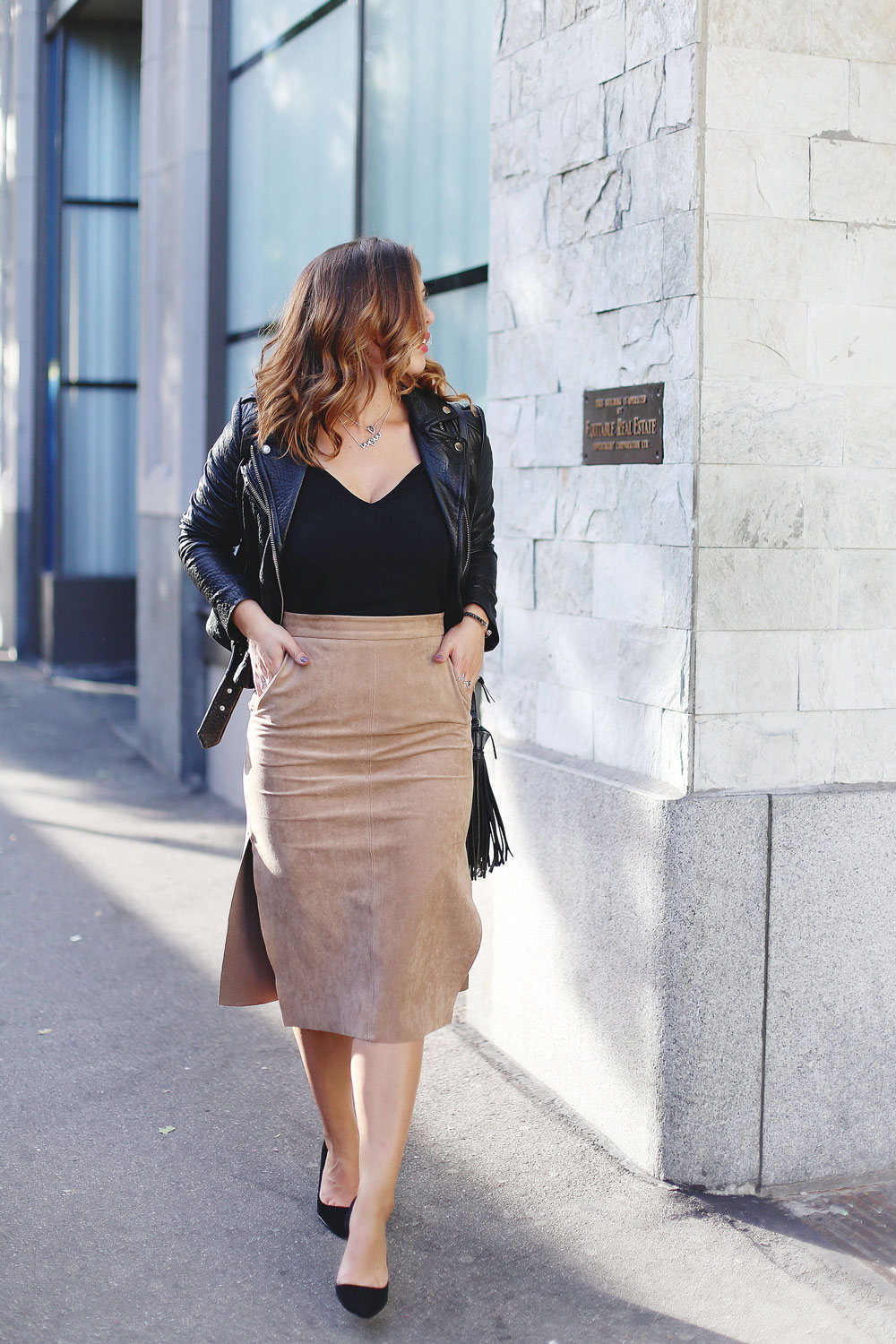 I also layered two necklaces together, though I've been wearing them on their own rather than ensemble a lot too – all about the look I'm going for (i.e. layered together for more elevated looks, just one if I'm doing something quite casual). I'm wearing both Fantastic necklaces (you can find the single pendant one here and the one worn longer here) and immediately connected with them because they're both heavily inspired by stars – as anyone who knows me well knows, I have a major thing with stars! I'm pretty intensely superstitious and stars have always held a special meaning to me so aside from the pure style and edge these pieces give, I've been finding myself feeling especially emotionally attached to these two beauties!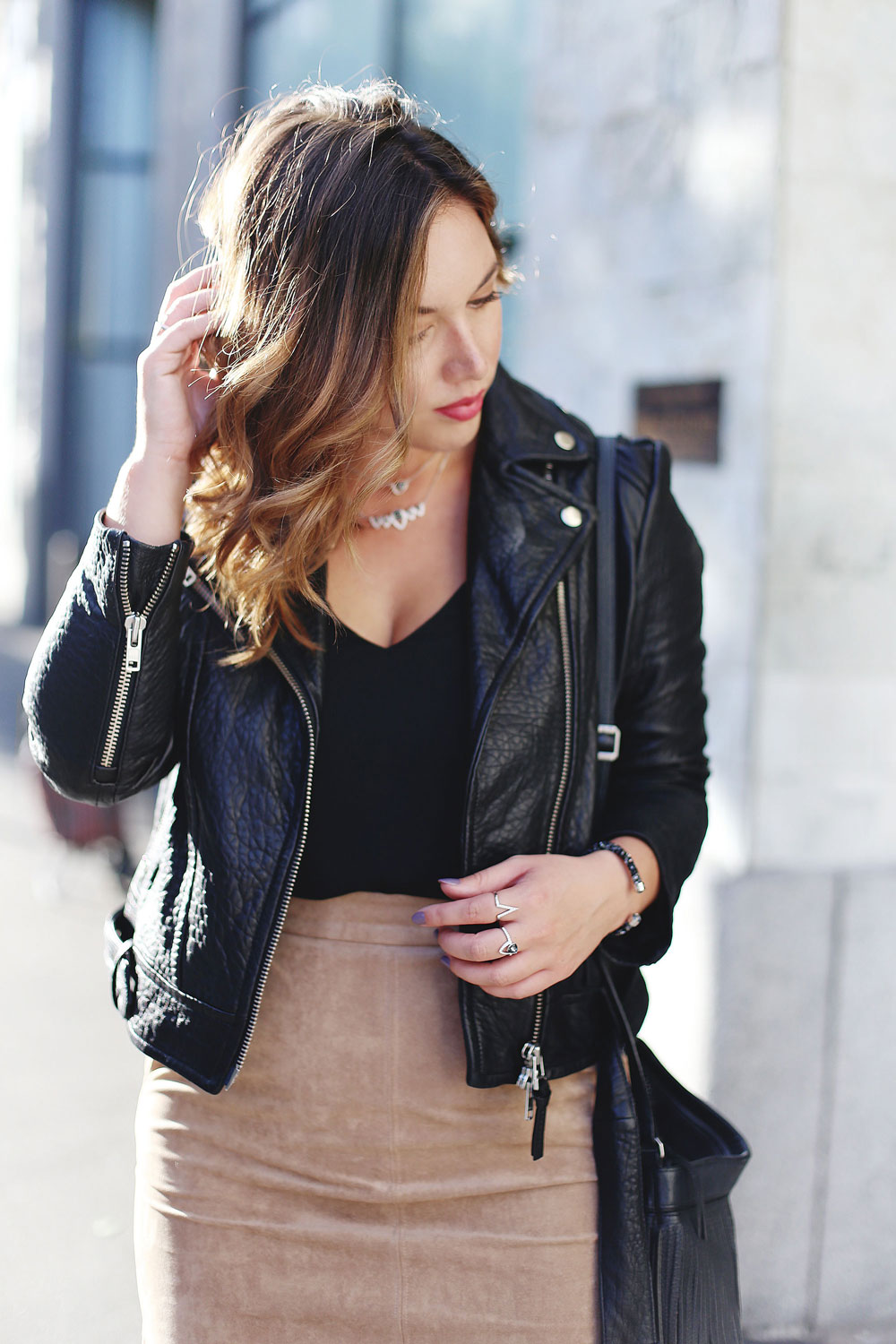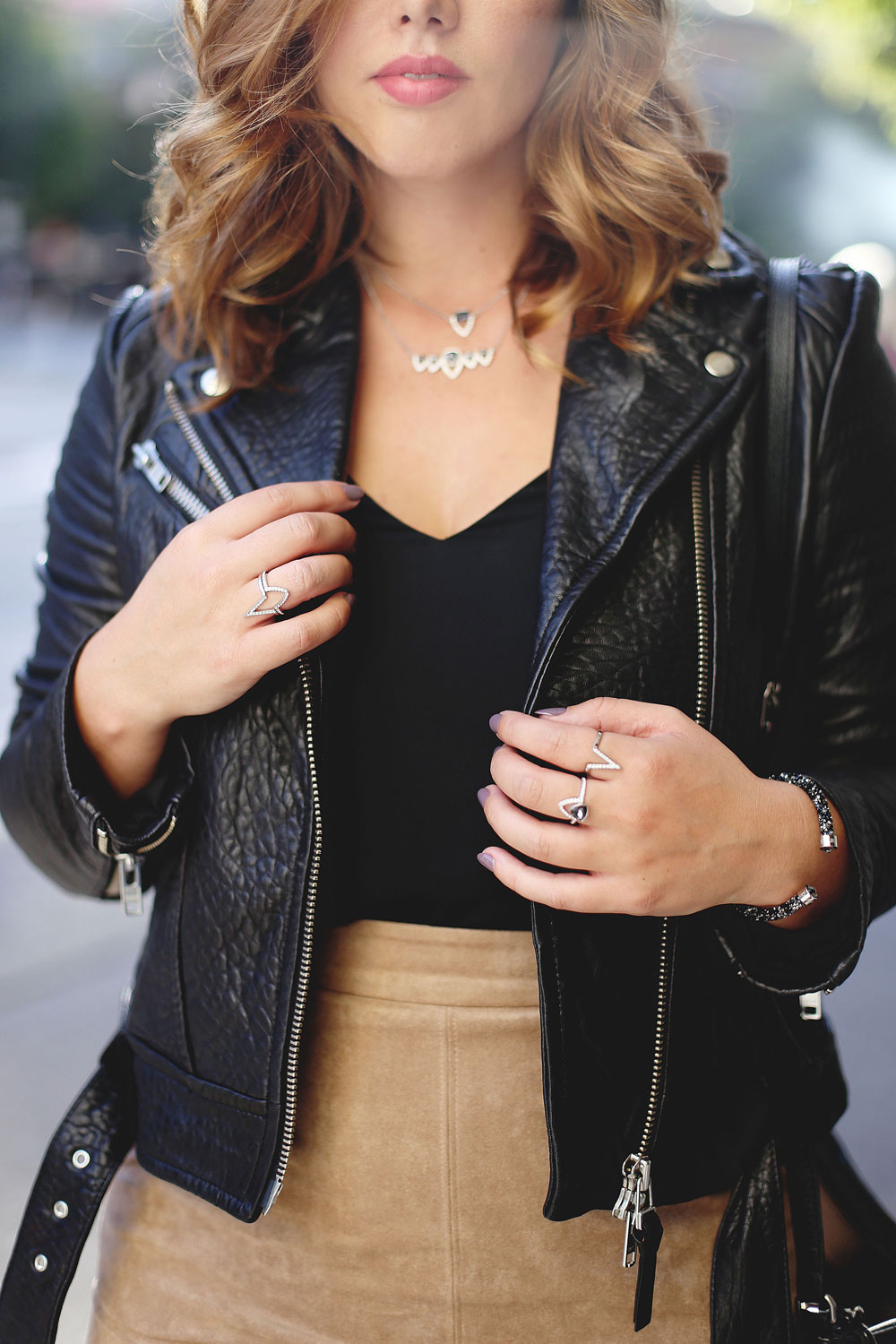 And while I love all these pieces equally, what I really think is the pièce de résistance that gives this otherwise basic #ootd the edge it needed is this Crystaldust Cuff in black – whether it's elevating a daytime look like this one or worn stacked with other bracelets for a seriously stylish night out look, this beauty's going to be in heavy rotation this fall and winter for sure!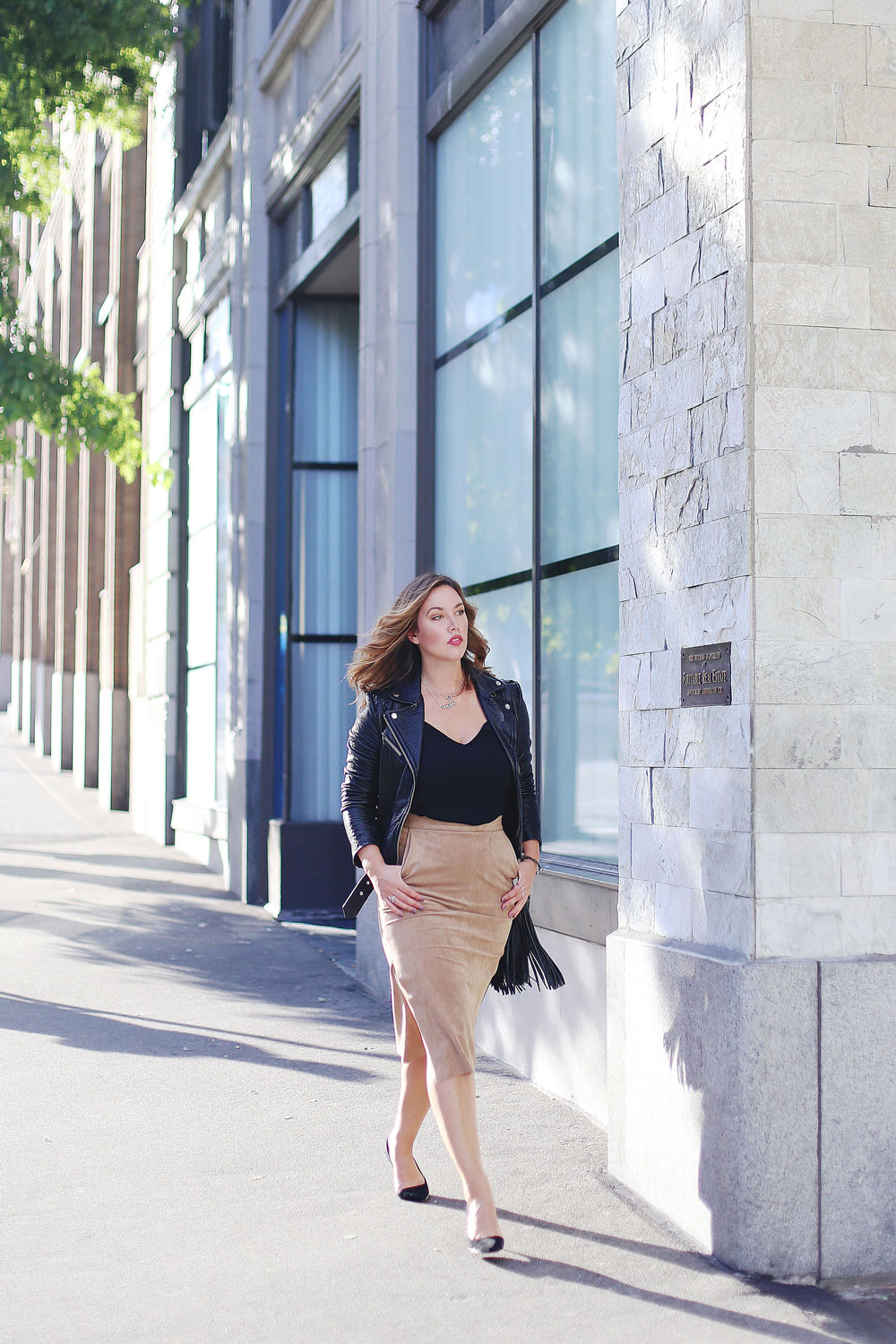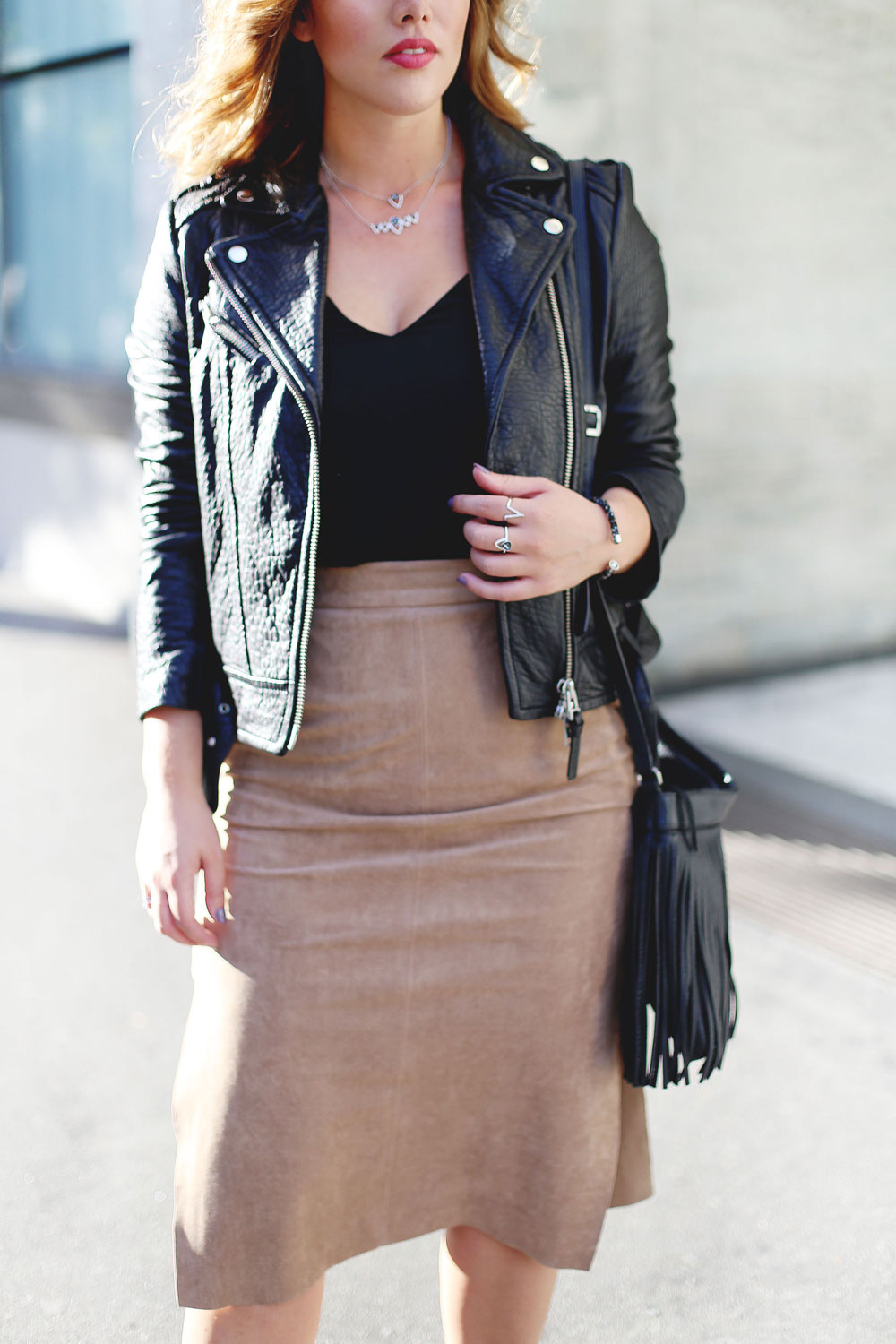 Shop all of Swarovski's pieces over here – so proud to be part of their style squad as I honestly love each and every piece I own, they are truly all so special!
And now, back to travel planning – I've only got just over two weeks left to go and so much left to plan! As I mentioned in last week's post, any and all of your Italy tips would be so appreciated! And a big thank you to everyone who's already helped, you guys are honestly the best.
Photos by Alicia Fashionista
A big thank you to Swarovski for partnering with me for this post.