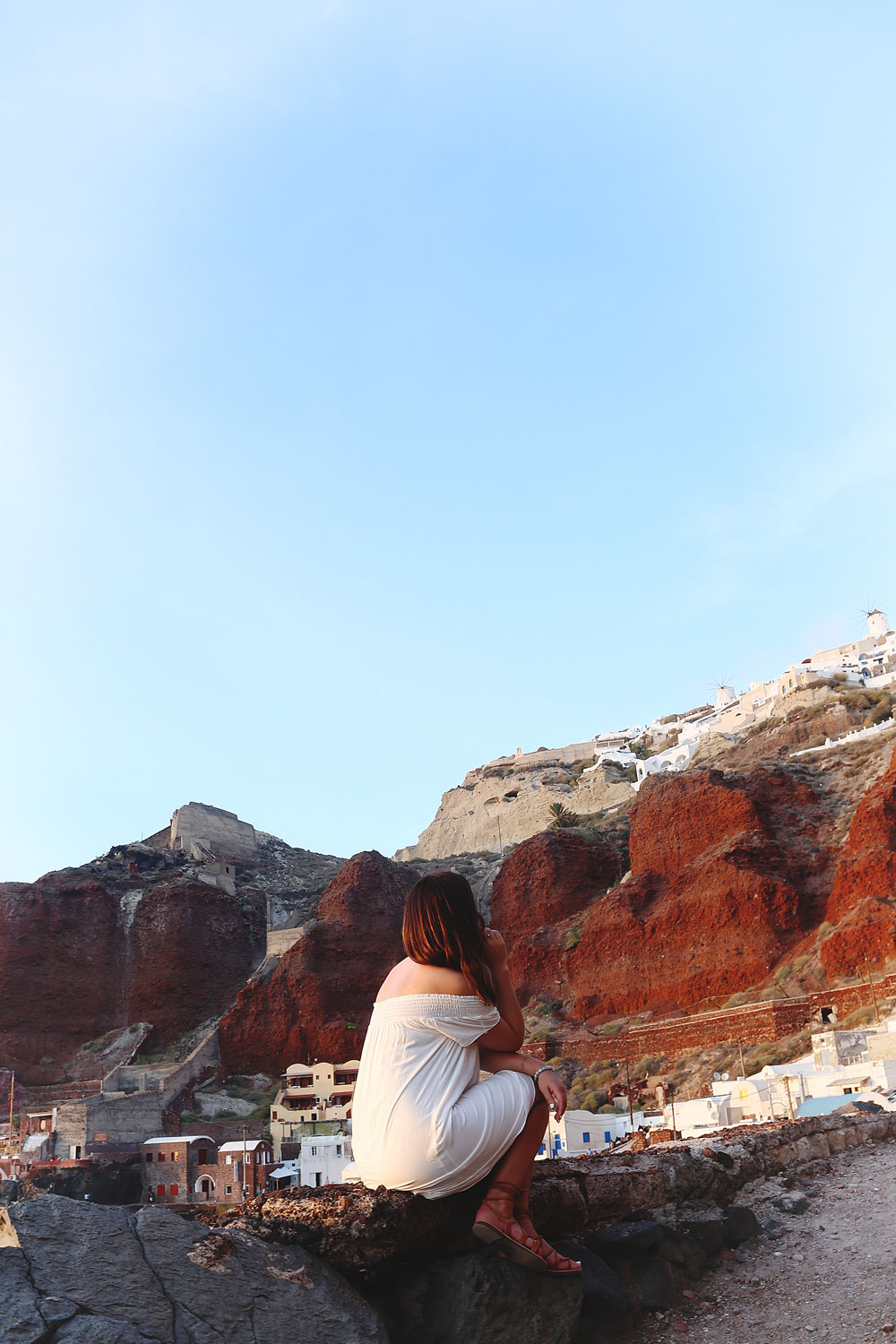 It only took me one trip to very quickly promise myself to never travel again with more than just a carry-on. Spending a few months travelling around Europe alone with luggage that quickly fell apart on itself, that weighed a ton and that was always delayed coming out of my many flights quickly became a literal pain in the ass. Well actually, a pain in my back (no wonder I have back problems now). That trip was the best thing I ever did but it also taught me an important lesson: less is definitely more when travelling, especially if you implement a bit of strategy to your packing game.
I've become a seriously devout carry-on only girl now, no matter where I'm going or for how long. And it seems as if a lot of people are (or want to be) too – my 3-week Europe carry on packing list continues to be my top post of all time, and any of my other packing tips found in this section continue to sit towards the top too.
But then I realized I should've done this very important post first because while I can give you my exact packing lists (and don't worry, I'll definitely have a 3-week Italy one coming your way soon too!), everyone's wardrobe is different, some people are going at different times of the year, etc, etc, etc. The lists are so valuable but there are also some seriously diverse variables to keep in mind.
So with all that in mind, I figured I'd share my 5 tips for never overpacking no matter where you're going, what season and for how long!
Research, research, research
Find the average temperatures for the area you're going to – always the first step. Is rain a big factor? Might need an easy-to-roll-up shell or a really compact umbrella. If the weather fluctuates a lot, that might mean you'll want to bundle up on the airplane with lots of light layers (think cashmere, a leather jacket, thin pullovers, etc). Or is it crazy humid? If so, best to avoid silks or anything that's going to stain easily. Also, keep in mind if there are any cultural things to observe – I know I'm headed to Italy so trying to source pretty pieces that cover my shoulders and knees for days when we visit churches.
Think material & silhouettes
If you find a soft cotton T you could sleep in, pack like 4 of them – doesn't matter that they're the exact same style. Or that soft cashmere wrap that doubles as a blanket? Don't even think about leaving it at home. Always remember that what you're wearing for the next x number of weeks needs to be as comfortable as possible. This is a good time to leave any scratchy materials, cheap fabric with no give or even exquisite yet really fragile pieces at home. Think minimalist, quality and luxury, even if luxe means a really solid $30 T-shirt that you can wear again and again. Remember that you'll be either on connecting flights, on a bus, on a train or just trying to eat as much pasta as humanly possible. There are so many comfortable silhouettes & materials that offer just as much style as their more uncomfortable counterparts.
Pack one-time detergent capsules
One way or another, you'll have to wash your clothes at some point. You'll hopefully get a chance to wash your clothes properly at some point (surprisingly, your best bet will likely be at an Airbnb so I always try to book one about halfway through) but because you packed strategic quality over quantity, you'll definitely need to at the very least wash your staple basics and underwear. I like to pack one-time laundry detergent capsules (you can find them in the travel section of any drugstore) and keep them in Ziplocs in my toiletry bag. If I were to have a malfunction with them (hasn't happened yet but just to be safe, always good to have a Plan B!) you can use hotel shampoo as a backup. So rest assured – you won't run out of clothes!
Create a colour and pattern story
If you caught my 3-weeks in Europe packing list then you can get a quick idea of how I worked out my taupe, black, grey and white outfits (and some ideas for how I'd pair them together). When I'm planning my outfits, I generally just think: could I wear this piece x number of times (depending on how long I'm gone for) and can it pair with something different in my carry-on each time? Usually for me, the golden rule is that I can wear the same piece at least 3-5 times (because I'm usually gone for at least 2-3 weeks), and that ideally I can style it a few different ways (because at the end of the day, I'm still a fashion blogger and need #ootdoptions). I always pack at least 1-2 dresses that are more standalone pieces but ideally, all of my pieces are coordinated and can be mixed and matched. I usually try to keep neutrals as the base but typically add in one accent tone (in Paris-Ireland, it was taupe, Greece, stereotypical cobalt blue [but so worth it] and now for Italy it looks like it's shaping up to be dusty rose and burgundy).
It's all in the roll, baby
If you haven't seen it yet, the video in this post breaks down all my packing tips as far as my actual techniques. If you don't have time to delve into the video now though, the one take-away (well, two) I could give you is to roll your clothes. I save so much room doing this (you can really fit your pieces into every nook and cranny) but I especially love how it saves me so much hassle when I land – anything slightly more wrinkle-prone I take out and hang up right away, and everything else manages to stay crease-free the whole time. But definitely check out this video because I also break down a few other hacks I always rely on!
Bonus tip: make your airport outfit count
I pretty much always look like I'm shlepping off to the Antarctic no matter where I'm going. I hate being cold more than anything (seriously, I have a real, uncontrollable emotional reaction) so while I'm trying to avoid the mid-plane chills on one hand, I'm also just making use of a totally legit way of cheating the weight limit system. Worried about that heavy leather jacket? Wear it! Struggling to fit that one extra sweater in? Put it around your hips! As long as you've got liquids figured out (clear zip bags at the top of your purse/backpack, also always available at most drugstores) and you're not weighed down with a million jewels, you can easily walk up to security with your layers in one arm and not hold anyone up. I also try to wear my bulkiest shoes on the plane as much as possible unless I absolutely need heels when I'm gone in which case, usually my runners get worn in the air!
Do you guys have any go-to tips for travelling lightly? Tell me in the comments below!