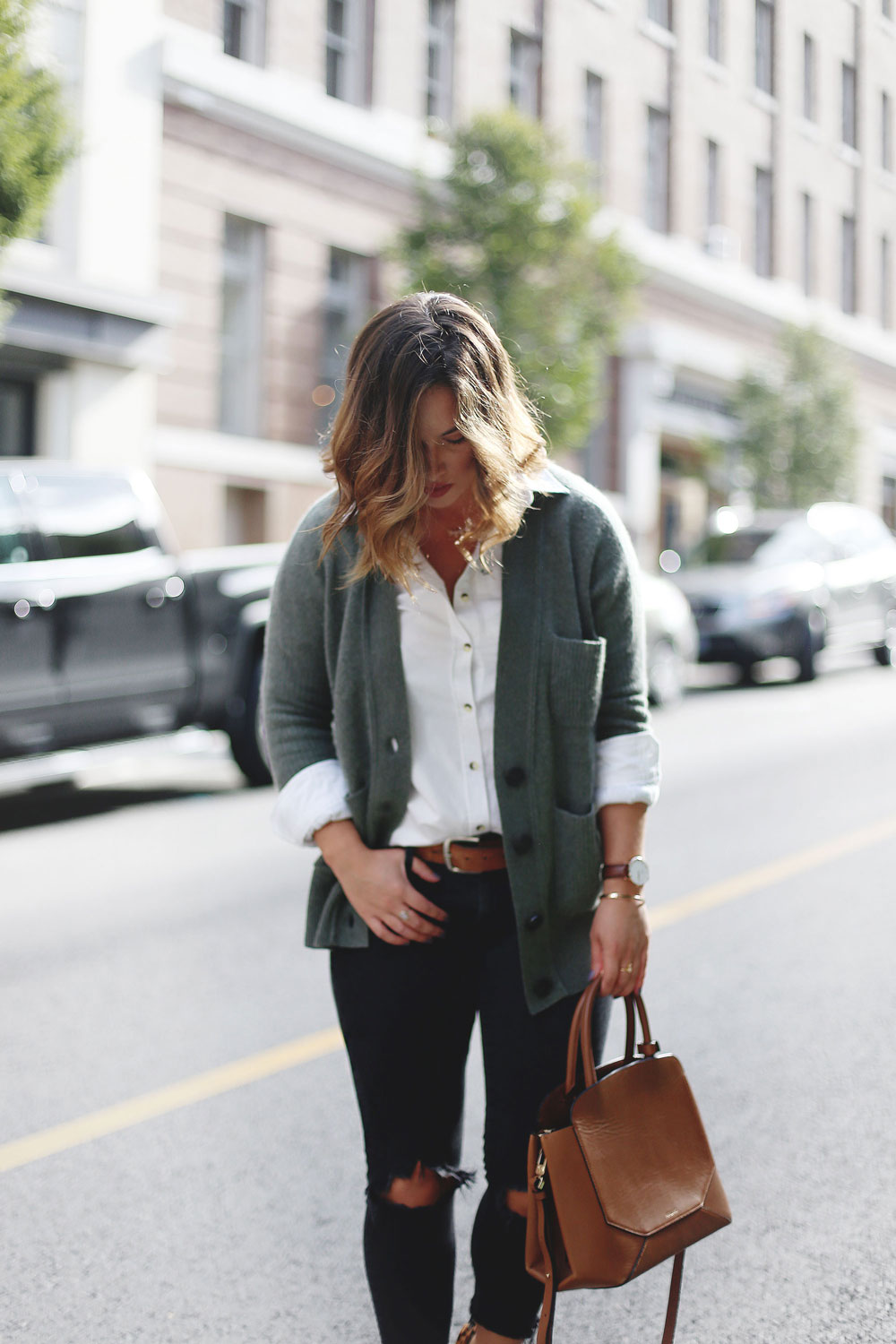 While I'm still managing to get out for a run or brisk walk in a tank top these days, pretty much every other time of the day I am snuggled into a sweater or jacket. Whether you were counting down the days to fall or trying to hold onto every last day of summer, I think we can all agree it's officially time to start busting out the fall style. While my last fall transition post still had a heavy summer slant, today's is pretty full-on fall because while the sun's out, I'm starting to really feel the chill! Plus, any excuse to break out the luxe menswear-inspired pieces I love most like this White + Warren cashmere cardigan (literally feels like wrapping yourself in a cloud) and my go-to oxford shirt from Peau de Loup.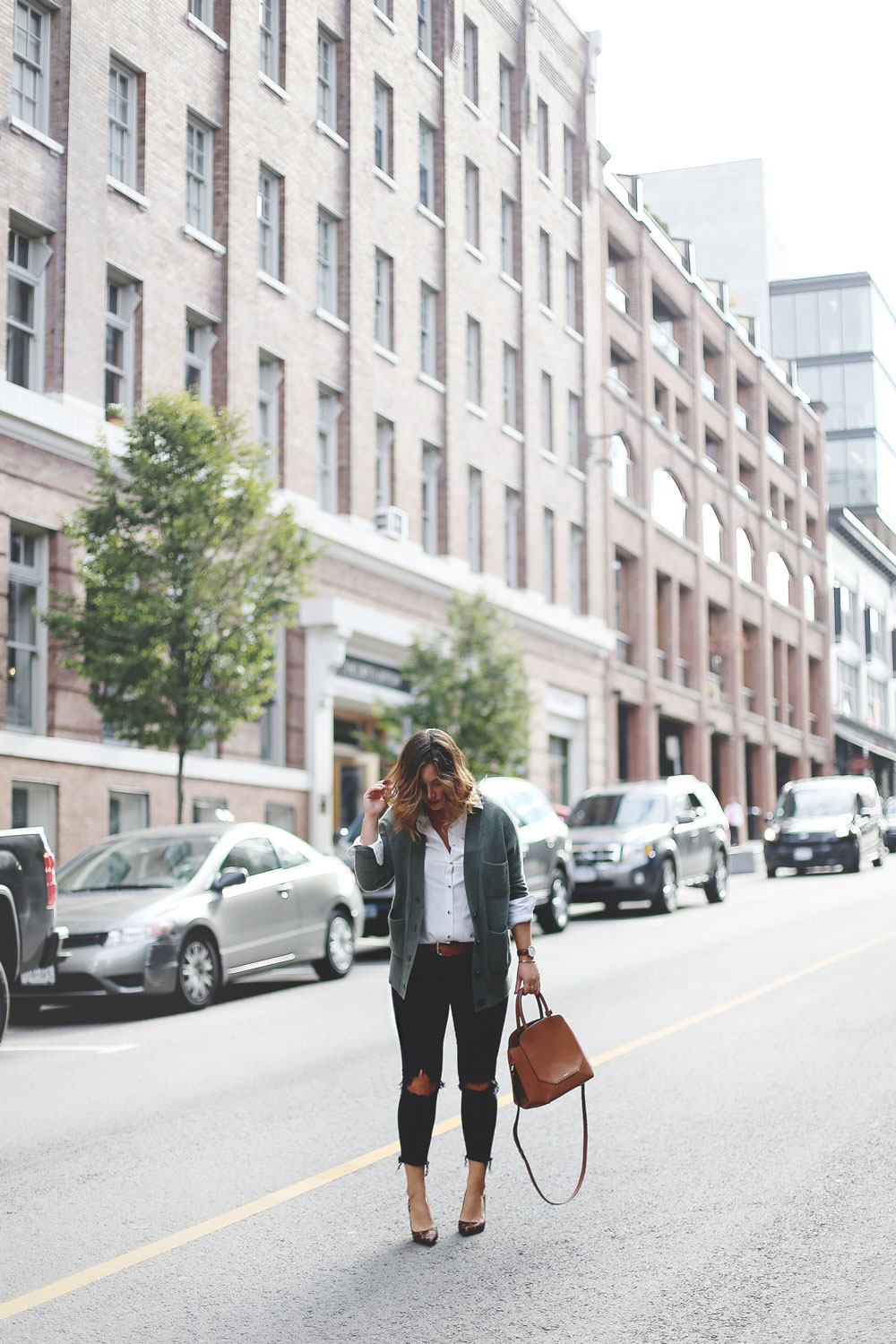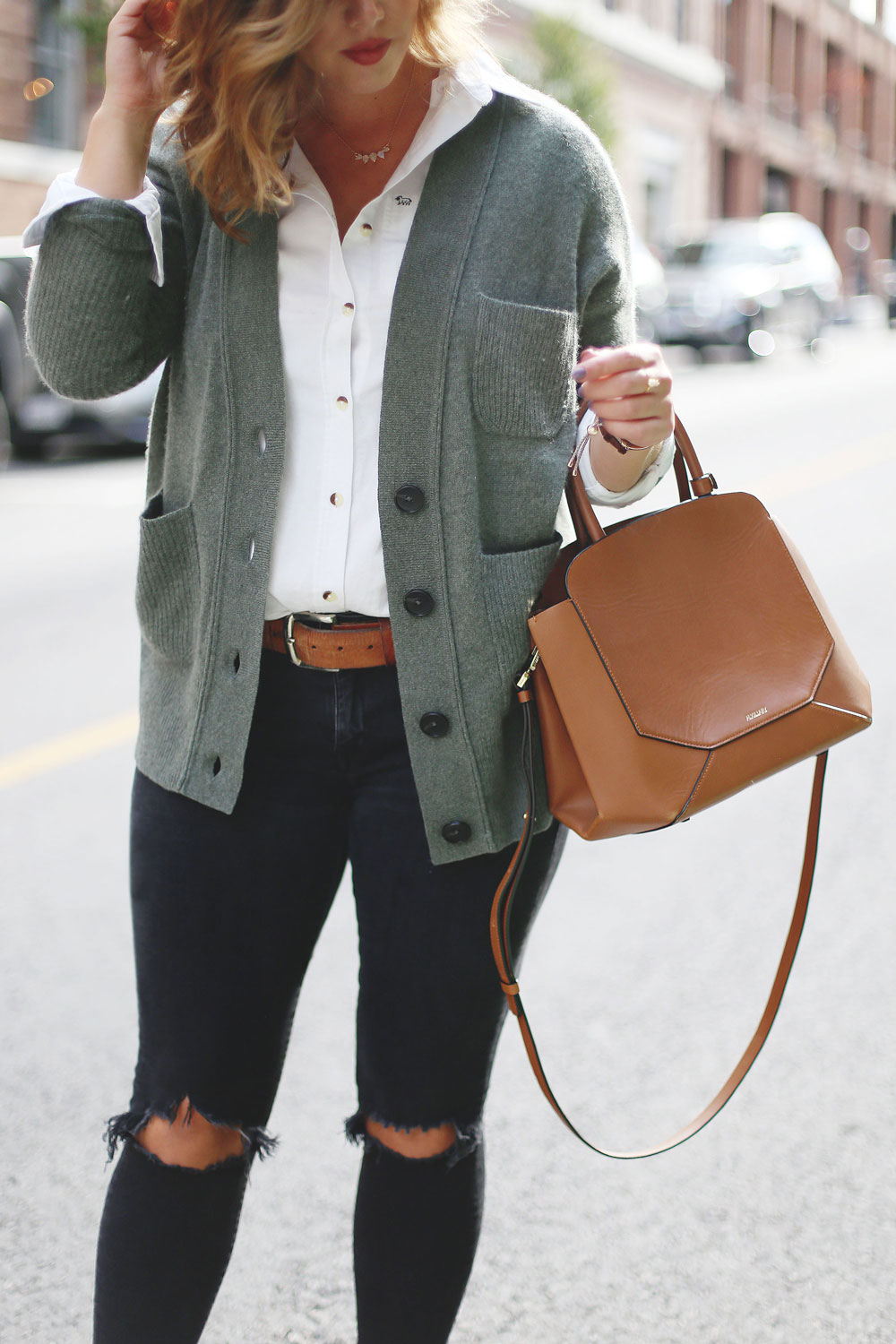 As a tomboy type, I've always been drawn to separates like these that are boyish yet luxe – they're just so easy to wear and I love the juxtaposition of them with more femme details like a red lip, structured leather bag and heels. They're also the easiest pieces to layer up for fall, which is part of the reason why despite the fact that summer is my favourite season overall, fall is indisputably my favourite from a style perspective.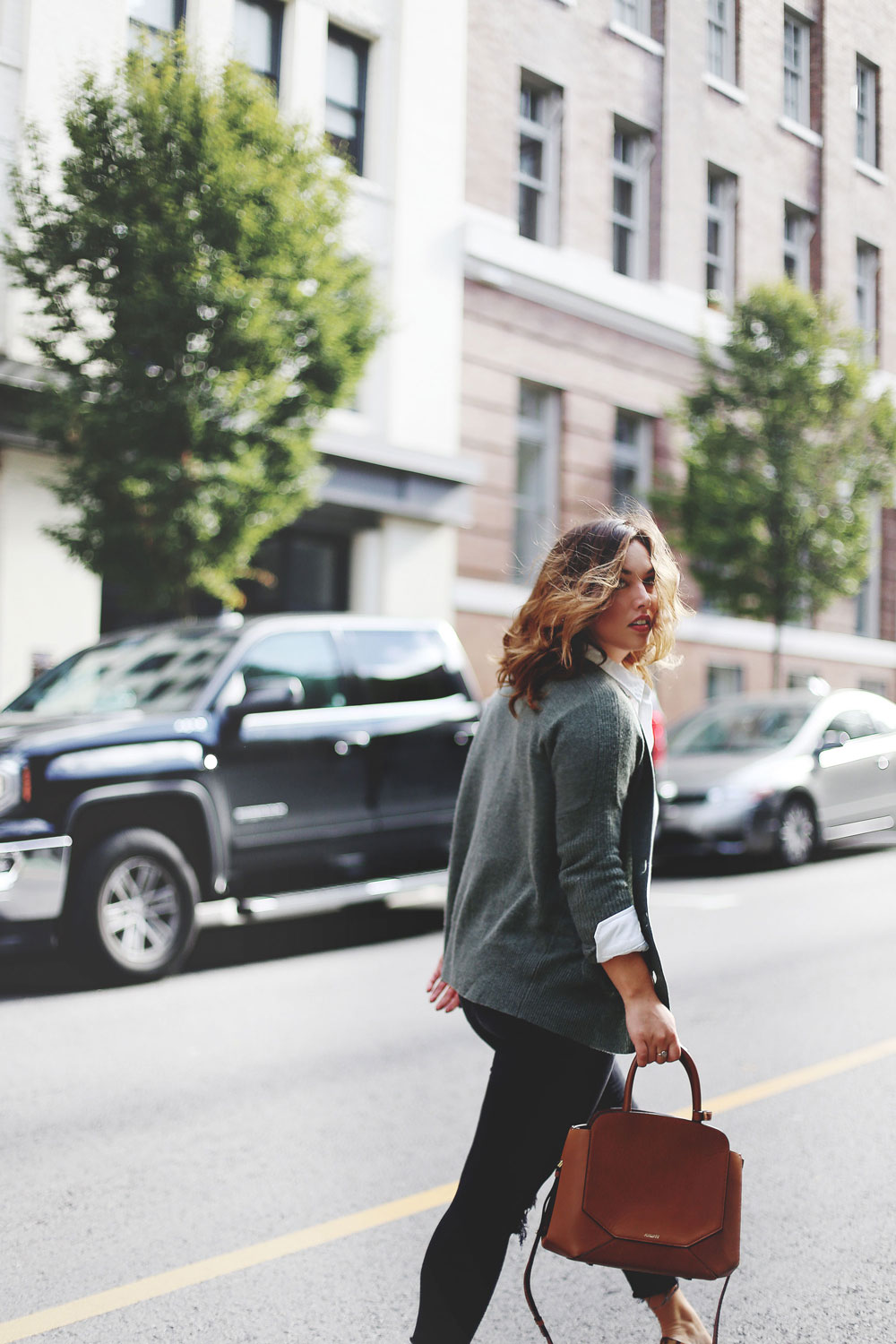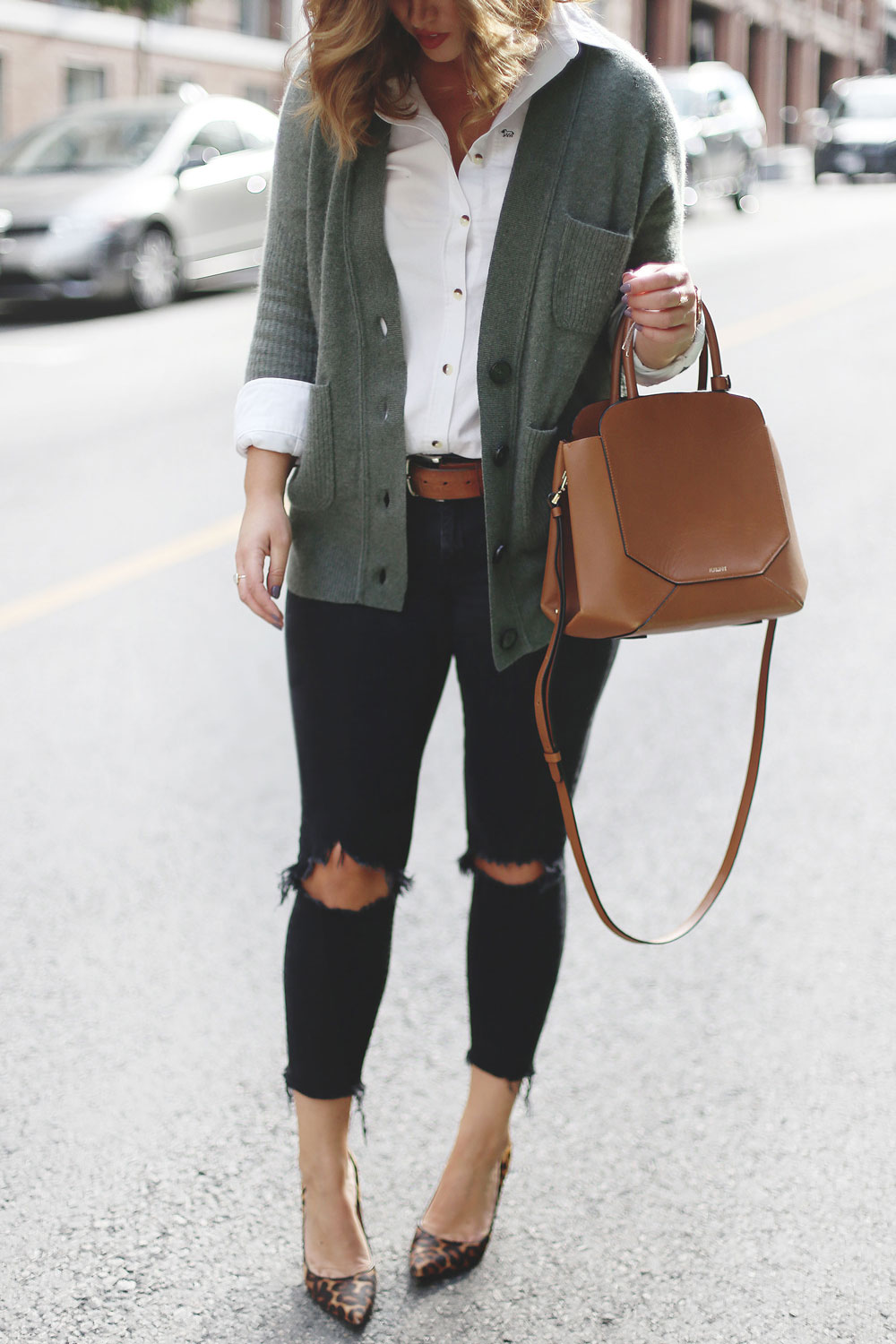 I think the key when layering these more boyish pieces though is to ensure you still highlight your figure as much as you can, especially if you're an hourglass figure like I am or have curves. Nipping in with a belt, ensuring you pick pieces that fit you (I stayed true to size with the cardigan instead of sizing up [as I often do with my cozies] because while I want to layer it tons, I don't want it to overwhelm my frame either) and making the most of rolling sleeves, pant bottoms if you're wearing something suit-inspired or baggy jeans, tucking in your top to minimize bulk, etc.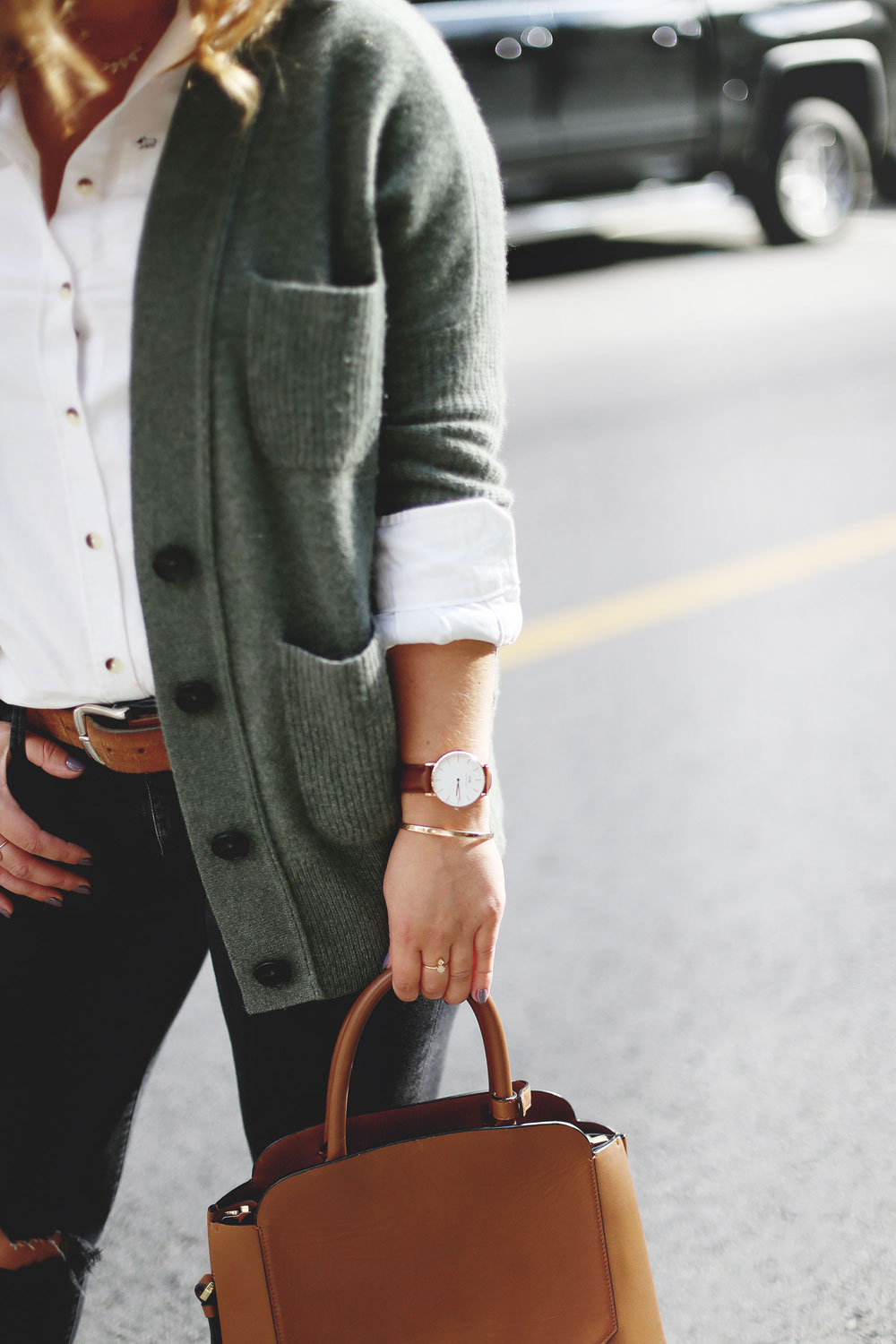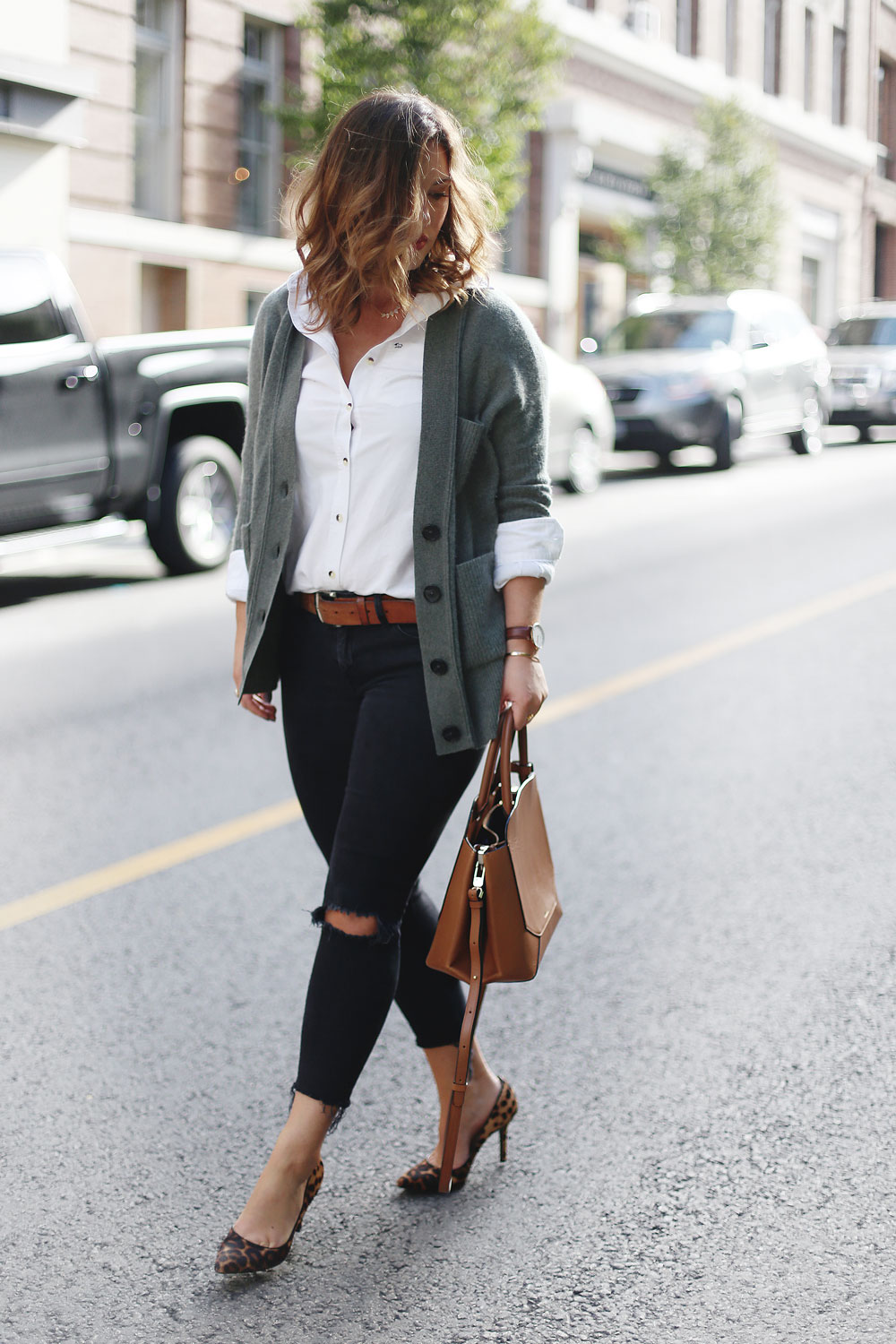 Accessories too are really the key to achieving a balance between the masculine and feminine – I love going for a more overtly femme print like leopard (and something about leopard is very fall to me too, especially when paired with olive), delicate jewelry by my girl Leah Alexandra (can never get enough) and a killer handbag. Discrete, but they keep the whole #ootd looking more borrowed-from-the-boys than schlumpy.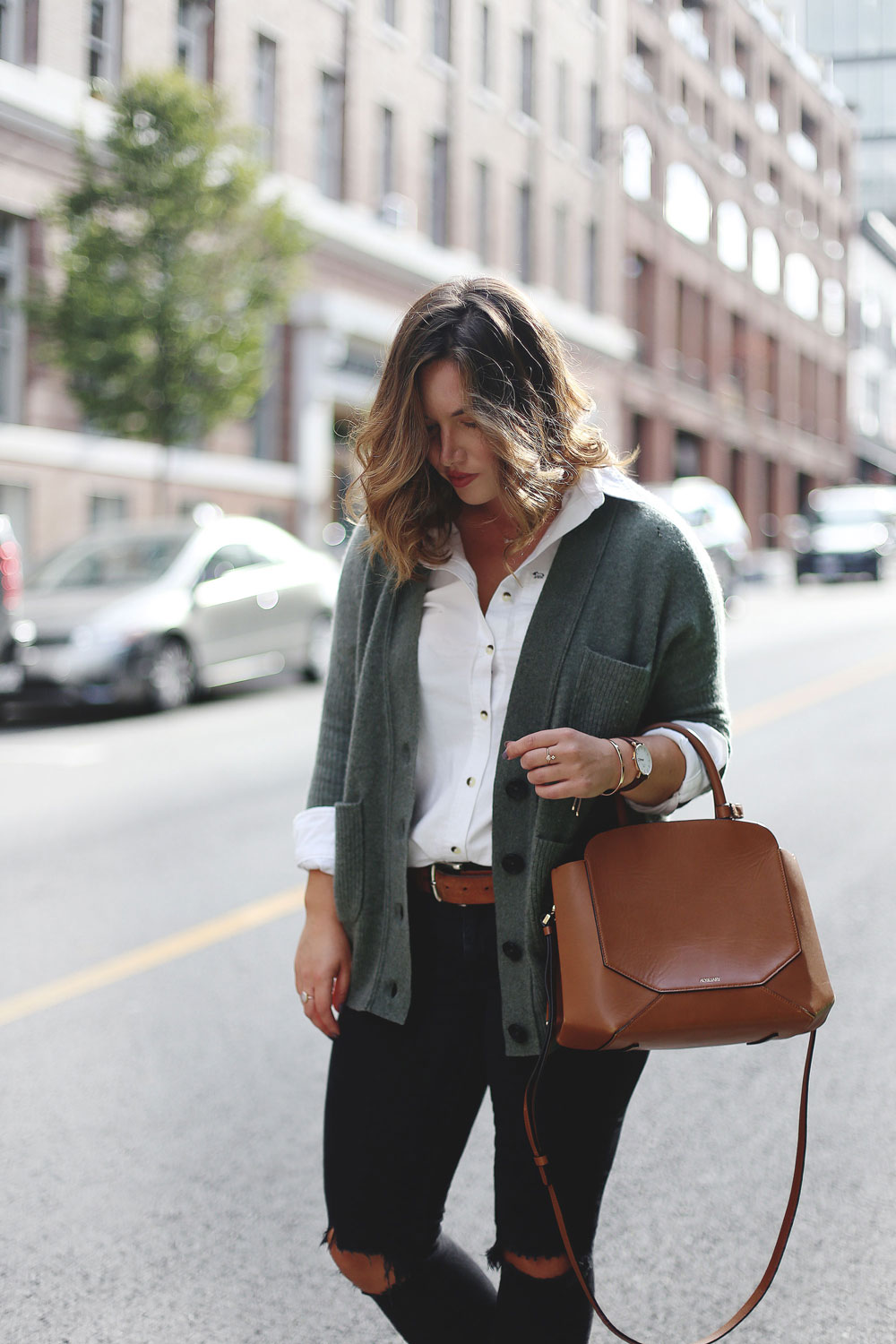 On another less style-centric note, I'm bursting with excitement because Matt and I are about to book the trip of our dreams tonight. More on it soon! All I can say for now is that we had a lot of moving parts (figuring out campaigns, dates, etc) but now that we're settled on a date range and have found flights that work for us, we're basically freaking out. I'm a bit of a superstitious type so waiting till the tickets are in our inbox before I share where we're going and desperately asking for any and all of your tips (we'll need it this time!) but suffice it to say, beyond excited! If you have a hunch, venture a guess in the comments below ;).
Photos by Alicia Fashionista
SHOP THE LOOK