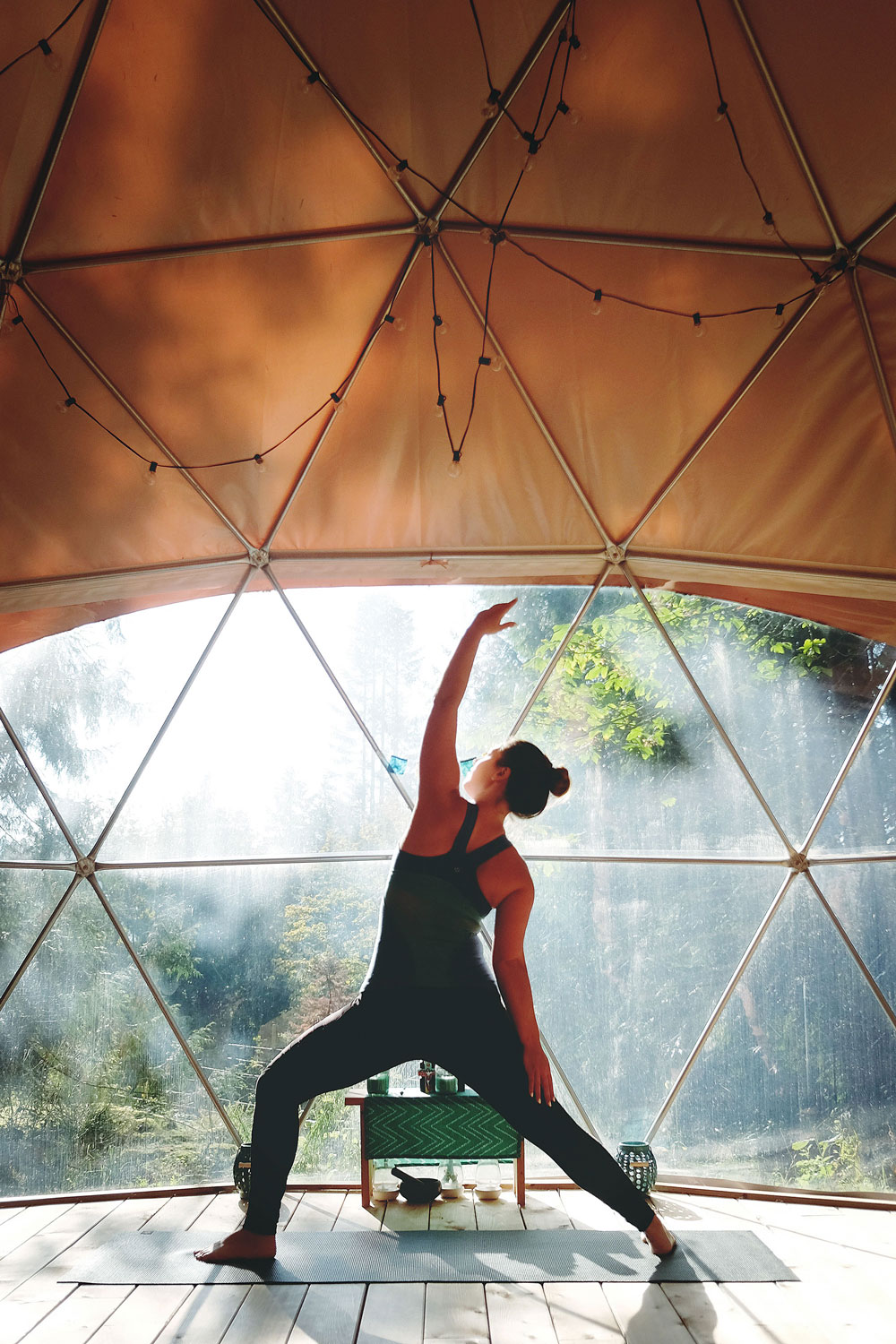 Last week, Alicia & I took off for what would be an adventure of firsts in many respects. My first time on Bowen Island…both of our first times at a yoga retreat…and a first time really connecting with yoga, which surprised me because I've done it so much for so long. The magic all went down at Nectar Yoga B&B, which is literally a hop, skip and a jump away from Vancouver on beautiful Bowen Island. I'm always passing Bowen Island on the way to my cabin on the Sunshine Coast but somehow never stopped there. Well, if you're a fan of quaint, beautiful towns…then you should really visit. What ensued were two of the most relaxing, soul-nurturing days of my life. The whole visual diary (plus details of a giveaway with Nectar you won't want to miss) are below, but you can get a quick idea of it by watching this video right here…
Ah watching that video brings back so many amazing mems, and this trip was seriously just a week ago! Missing it already. But moving on…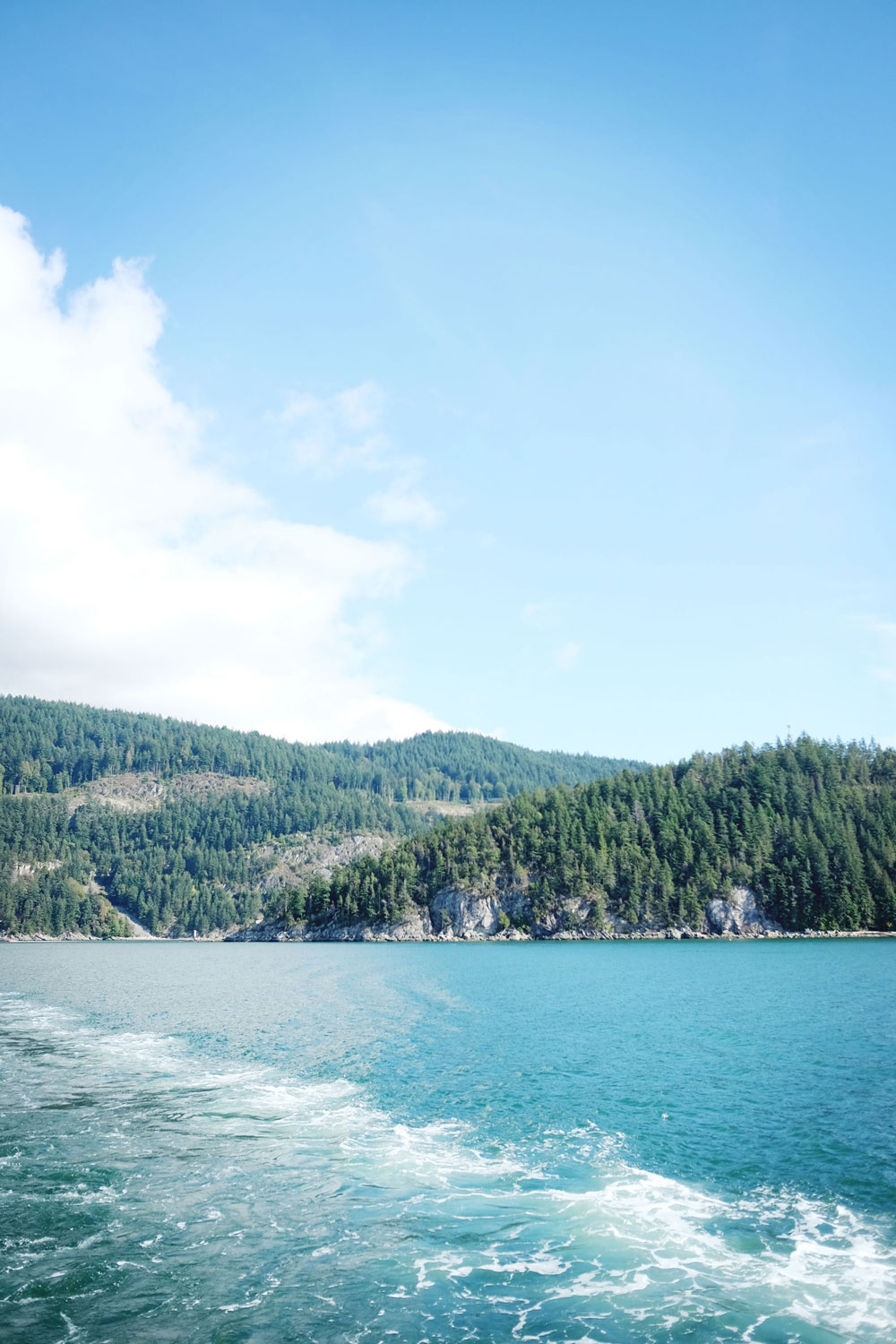 We took off from Horseshoe Bay which I know rather intimately from all my ferry adventures, but this time, rather than snaking along the coast towards Langdale, we headed straight out for a 20-odd minute ferry ride to Bowen. I love that you can easily walk on, bike on, etc – such a short ride! And apparently there's also a water taxi that goes from Granville Island (my hood) so definitely taking that next time!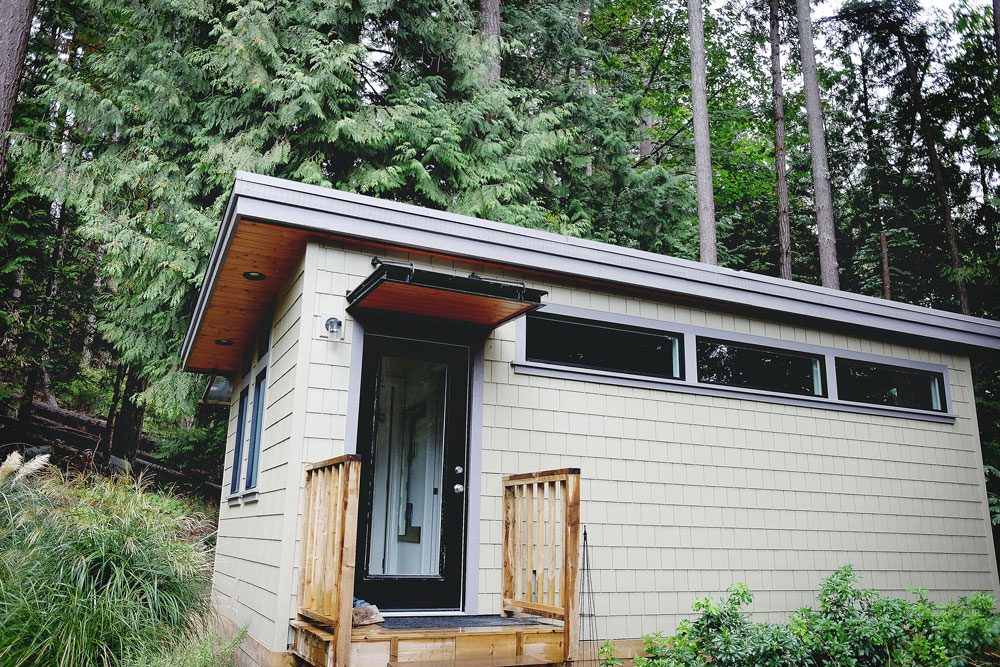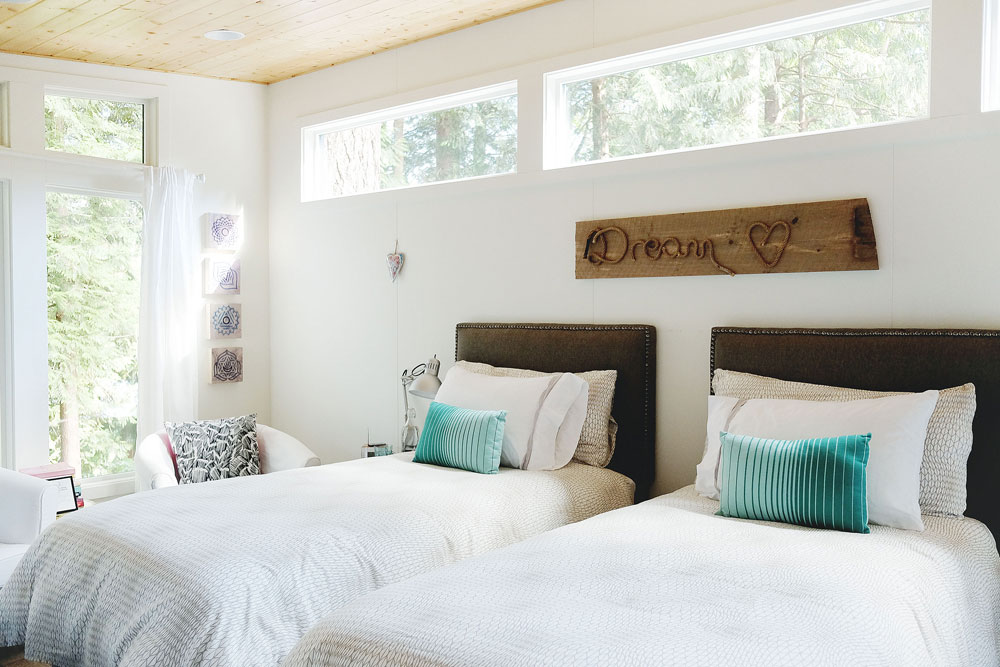 We immediately were greeted by Andrea & Seth, the lovely owners of Nectar Yoga B&B, and shown to our stunning home for the next two days: the Forest Cottage. From the marine- and nature-inspired decor to the outdoor shower to the detail put into guests' comfort (from a kettle and tea tucked away to DVD's for us to curl up and watch later), we were honestly blown away already. But then…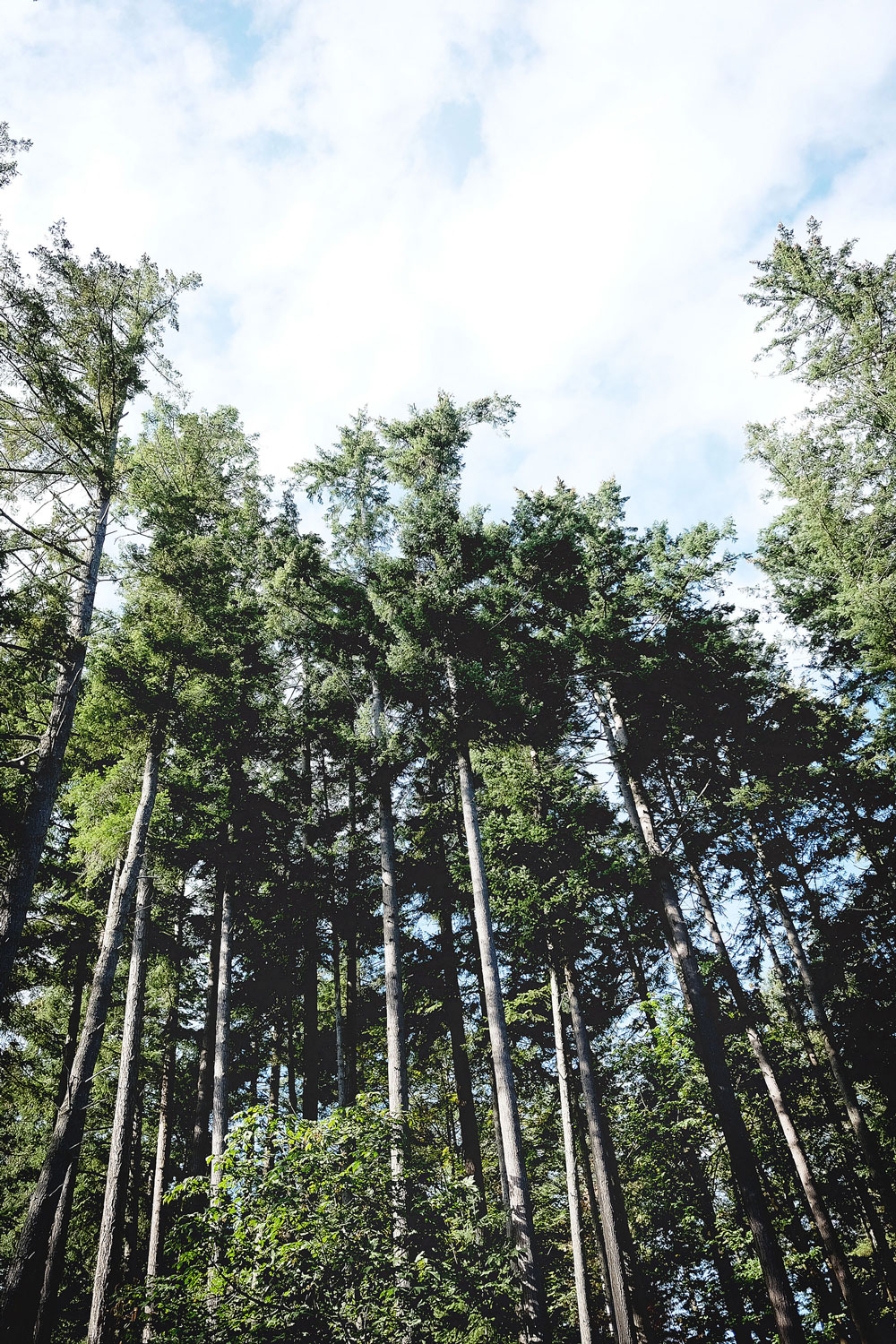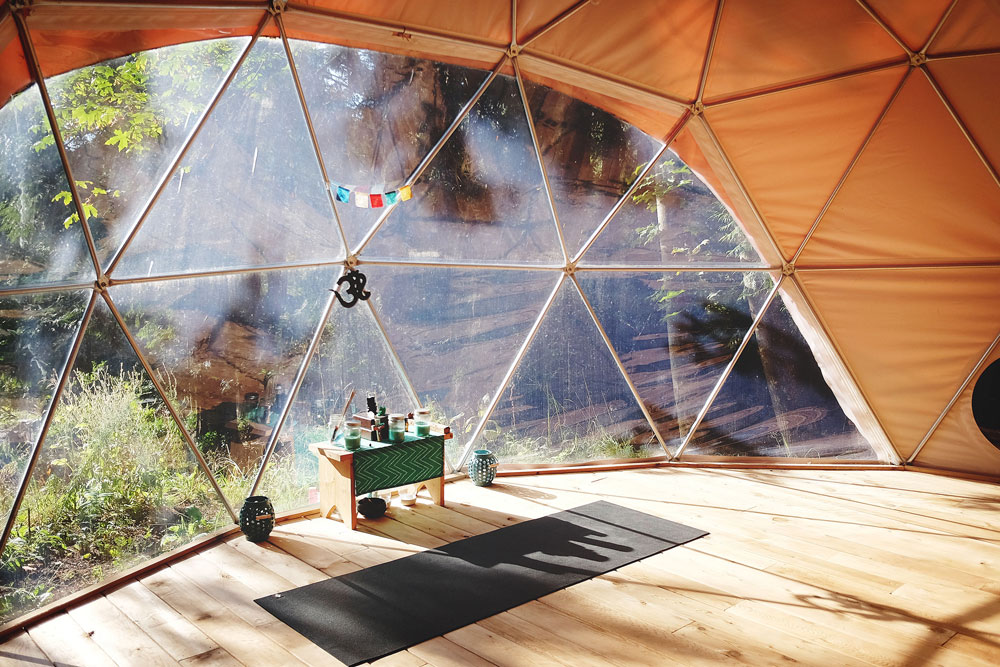 We walked up to the yoga dome! Perched at the top of the Nectar Yoga property on a hill, it is honestly my new definition of heaven. The yoga dome is serene, calming and important for a perpetually freezing person like me – heated! The second you step in a hush just falls over you, only interrupted by excitement when the local deer visit! Andrea took us through a 30 minute guided meditation every morning along with an hourlong yoga class – it was not only unlike any other yoga class I've ever done because of the stunning setting, but because of how intimate and informational it was. We both filled Andrea in on our respective goals or body issues (mine is still tackling back injury recovery in a safe way and opening up my hips) and she incorporated it into each practice, walking us through the background on different yoga/mediation techniques and closing each practice with a beautiful chant. It was honestly a dream.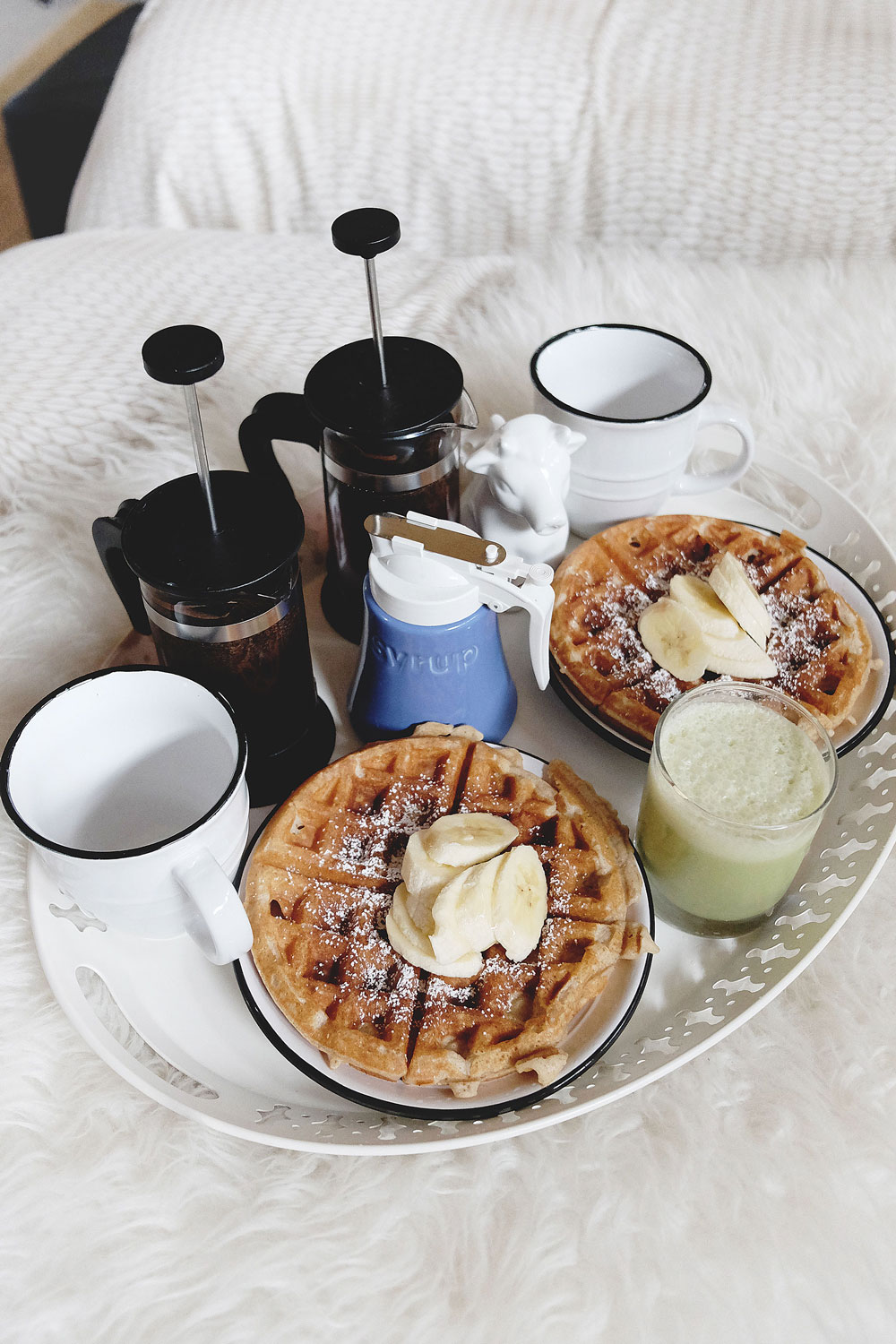 But as anyone who knows me will know so well, I am all about the food. ALWAYS. And every morning right after our 8AM meditation & yoga practice, we were brought straight to our cottage the most amazing breakfasts. Homemade waffles, veggie tofu scramble…each meal was beyond.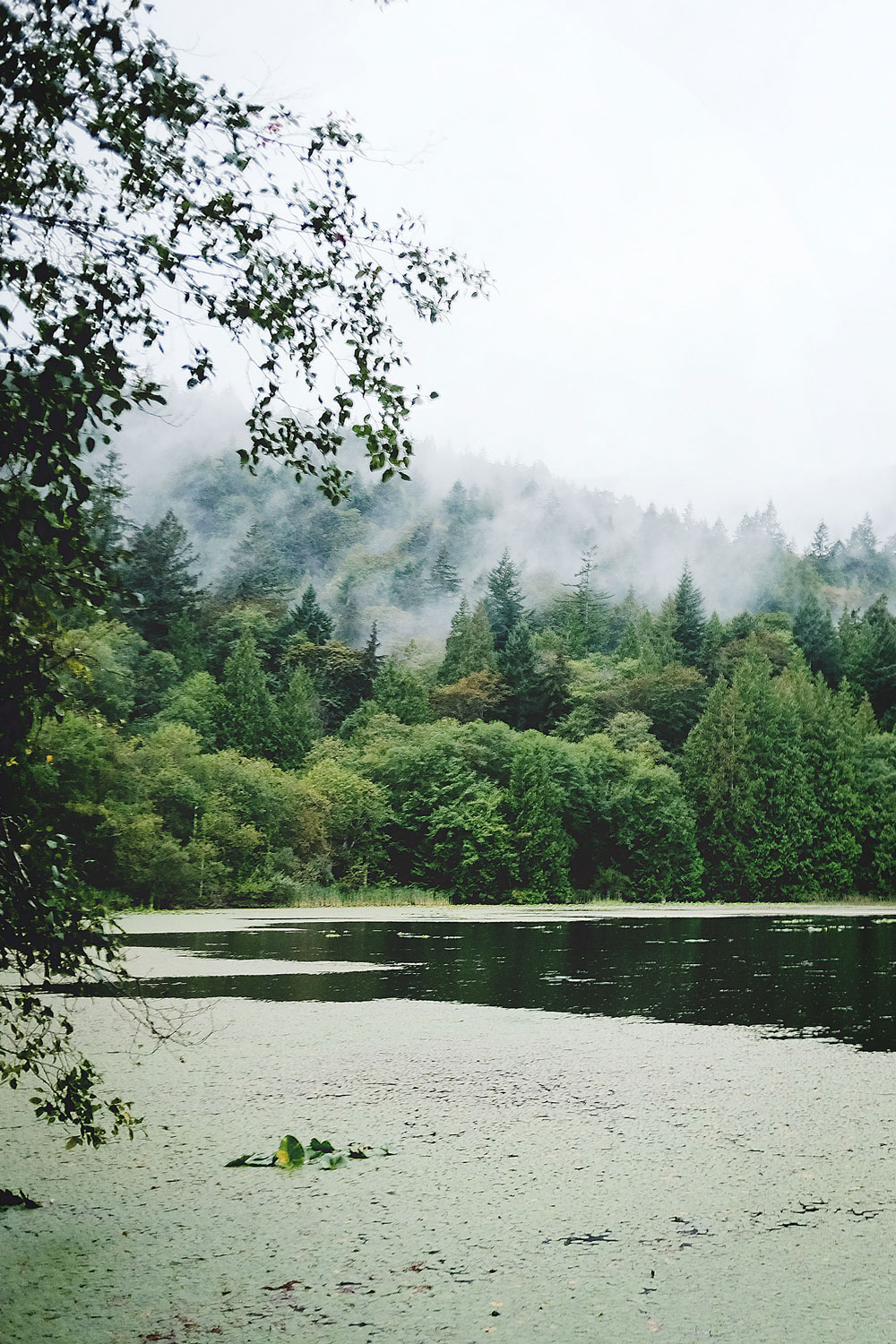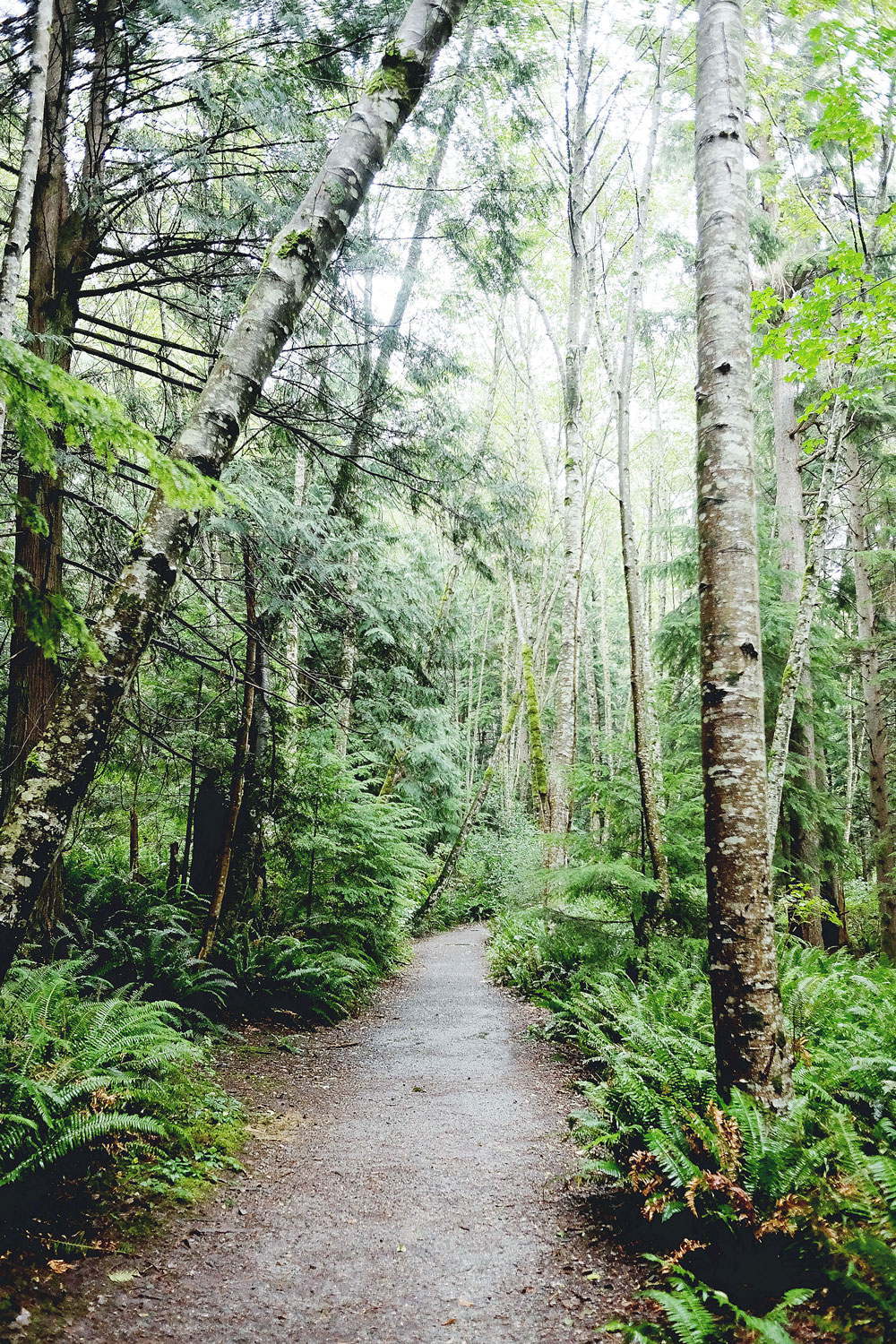 In the evening our first night and during the day after our yoga practice the second day, we really explored the island too. Bowen is pretty much instant love for me – growing up in the forest of the mountaintops of Lynn Valley, I have a special soft spot for any solid forest trails. The walk around Killarney Lake was beyond beautiful, bordered by ancient evergreens and dangling moss. Even in the rain, the lake was so stunning – actually, the kind of moody quality added an even more beautiful element to it. We also loved going into Snug Cove the first night and getting pizza from Tuscany Pizza – we lucked out and it was buy one get another half off so naturally, we got two larges and kept them for our Bachelor in Paradise and Gilmore Girl nighttime marathons (thank God for good wifi, thank you Nectar!).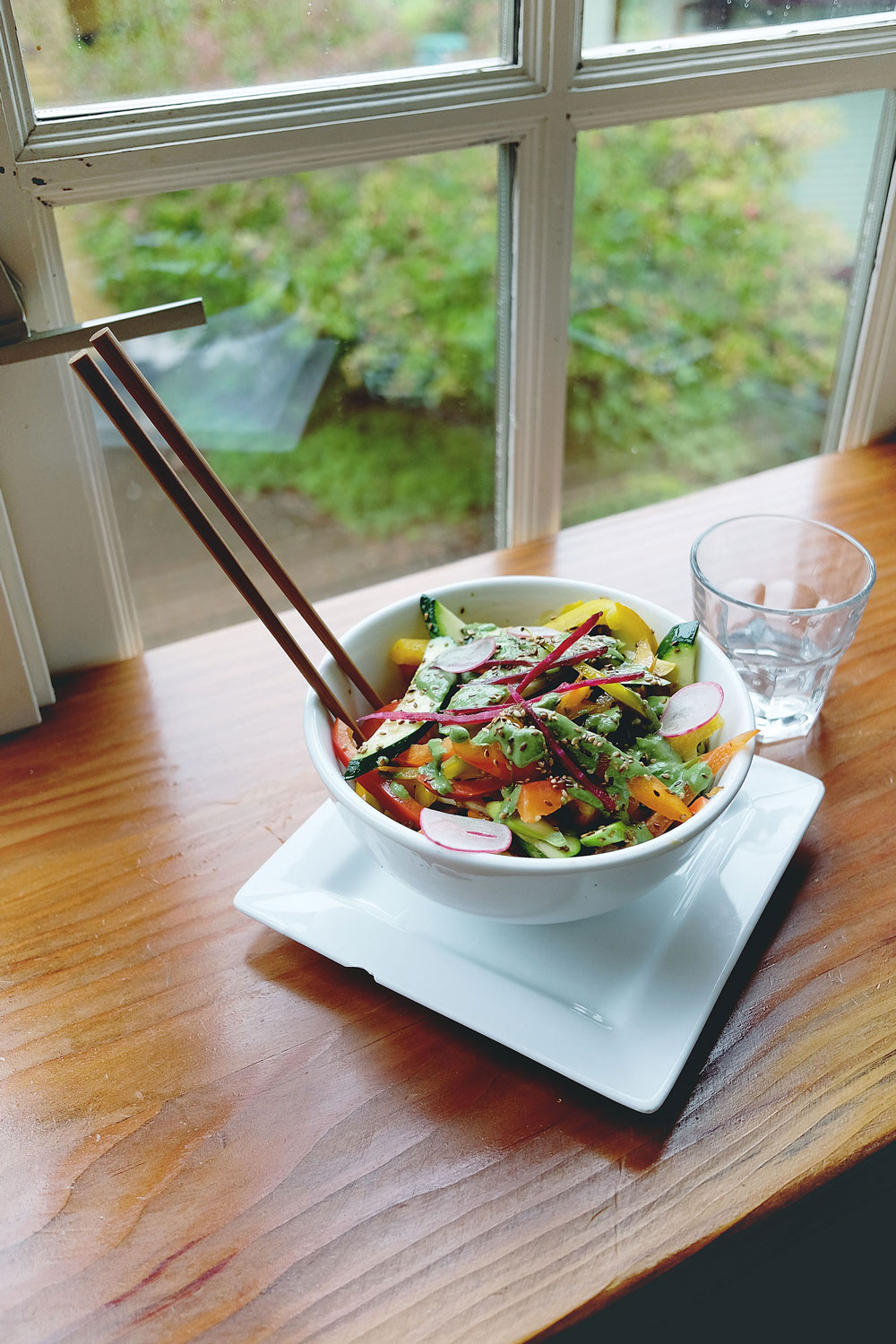 Also amazing food-wise was Artisan Eats, which we stopped by for lunch during our rainy day adventures. A beautiful view of the cove, healthy, fresh food and incredible baking – oh, and amazing coffee (a must for me)!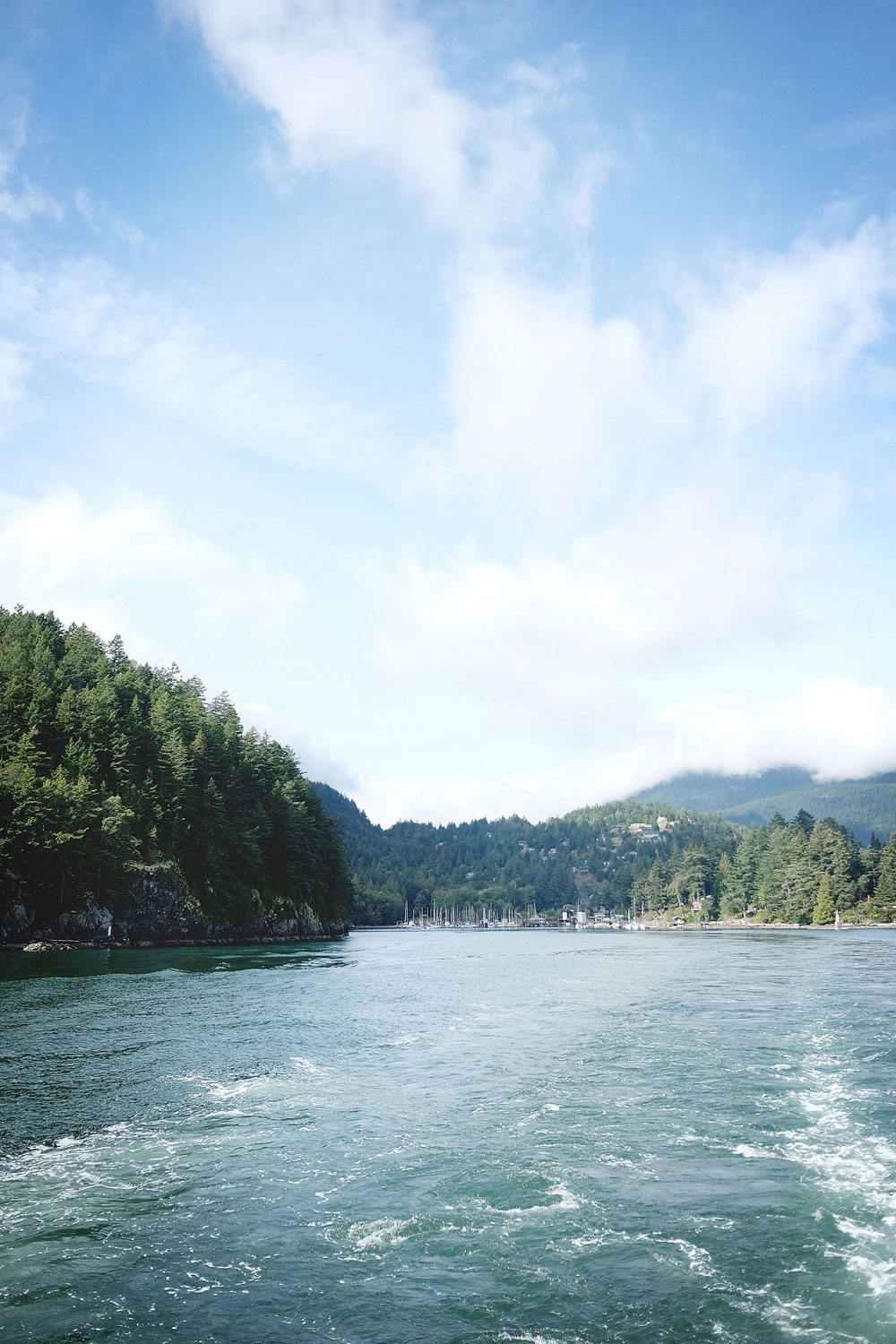 After two days of serious relaxation, education and rejuvenation, we were sad to be heading home, though the views on the ferry definitely perked us up.
If you live in Vancouver or are even visiting, I can't recommend Nectar Yoga enough. It's seriously so close to the mainland and the experience itself was the true definition of a retreat – we came back feeling like new people. You can do the Forest Cottage Yoga Package that we did by booking here and I also am seriously keeping my eye on all their liquid detox weekends & international retreats – more details here, though if you sign up for their newsletter as well, you'll get notified for any new happenings!
And finally, the giveaway! At 3PM PST today, Alicia and I will be giving you two chances to enter to win a night for you plus one lucky companion to experience the Forest Cottage Yoga Package from any Tuesday-Thursday between January 10-26, 2017. It will honestly be the most amazing new year kickstarted and I'm seriously jealous of whoever wins! Simply head on over to my Instagram, ensure you're following @nectaryogabnb and tag whoever you'd like to come with you in the post that will go live at 3. For an added entry, you can also enter on Alicia's Instagram account too. When the contest closes after a week's time, we'll pick a winner who will get to experience all this amazingness!