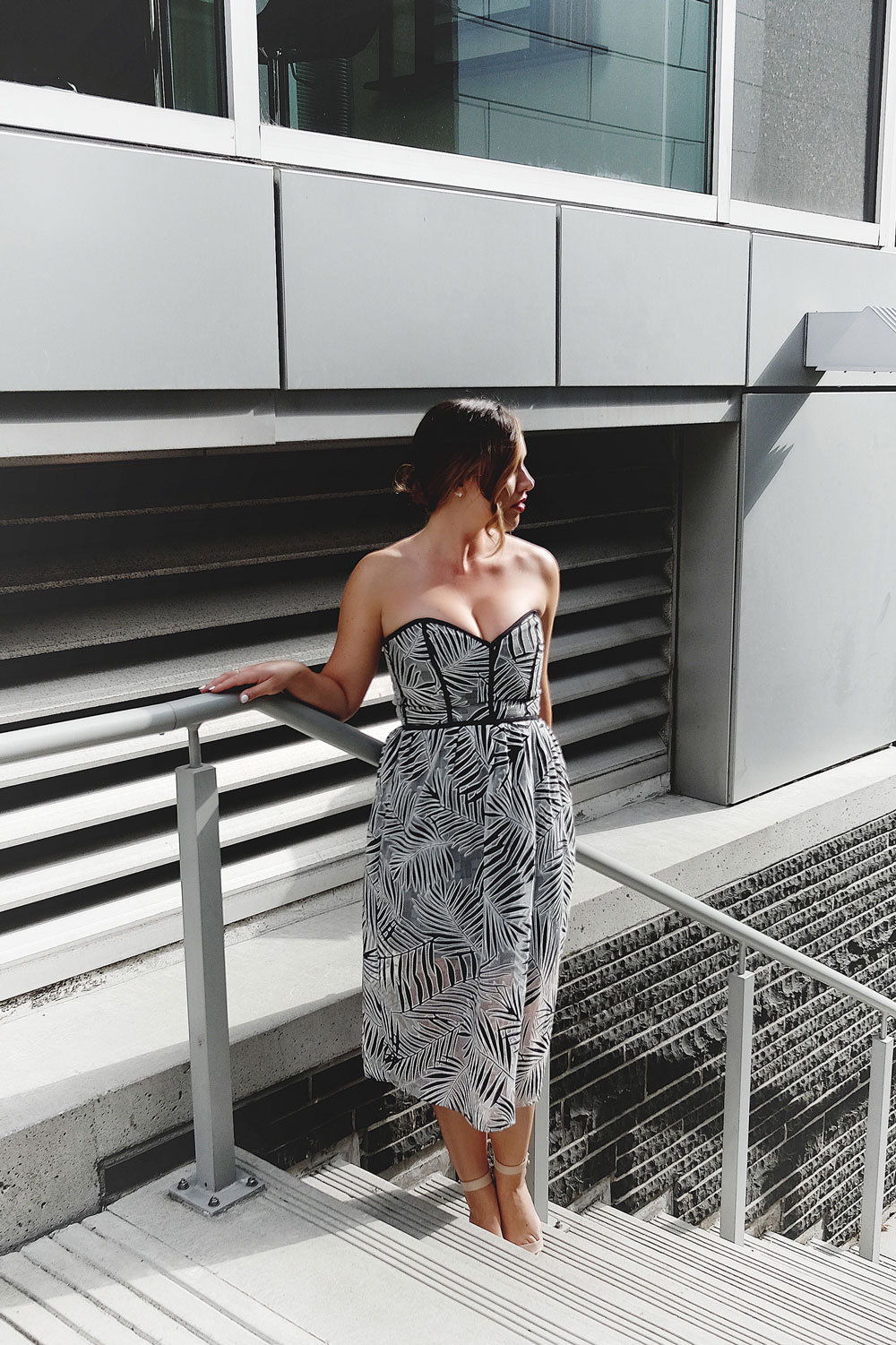 Well, now that Labour Day long weekend is wrapped, it's official back-to-school time, which to me means the official start of the year. Something about September makes me want to hit the ground running, even more so than January. It might be something to do with the fact that Septembers are usually exceptionally busy for me too – from stacked trips (in fact, I'm off today for a retreat on Bowen Island – follow along on Snap [tovogueorbust] and Insta Story!) to some seriously exciting projects to all the fall fashion that absolutely must get worn, it's got to be one of my absolute crazier months of the year. Adding to the craziness this year is a solid stream of weddings, each one different than the other and with a different dress code (see my formal dress code feature here!).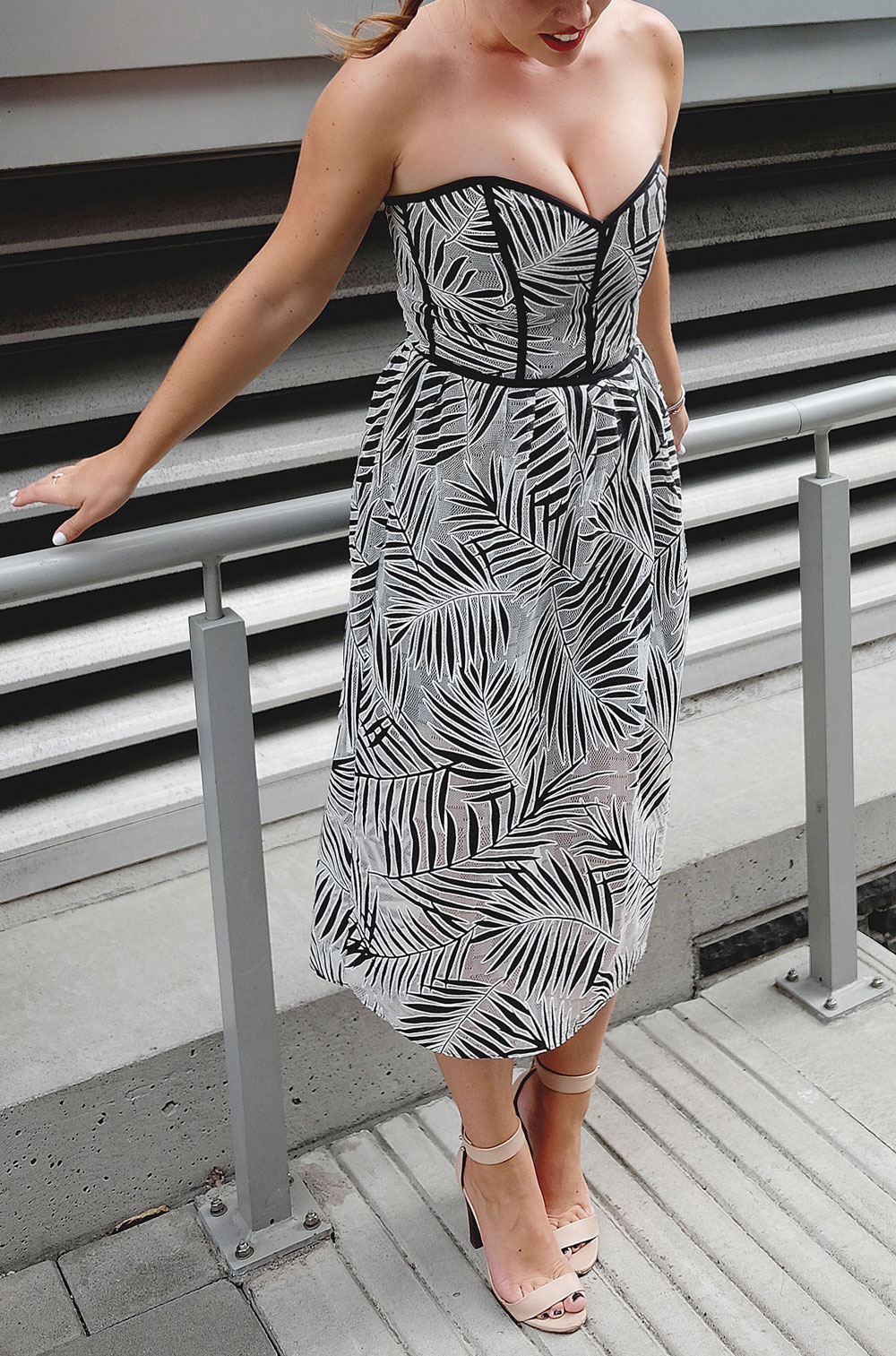 I saw this stunning Parker New York dress at local boutique (and one of my absolute faves!) LYNNsteven in beautiful Gastown and immediately envisioned it as the perfect dress for a semi-formal affair. Its print, sheer layer and feminine silhouette checked off all the boxes for me – I wanted something that's special and far from casual, but also a piece that's more flirty and light than a formal look.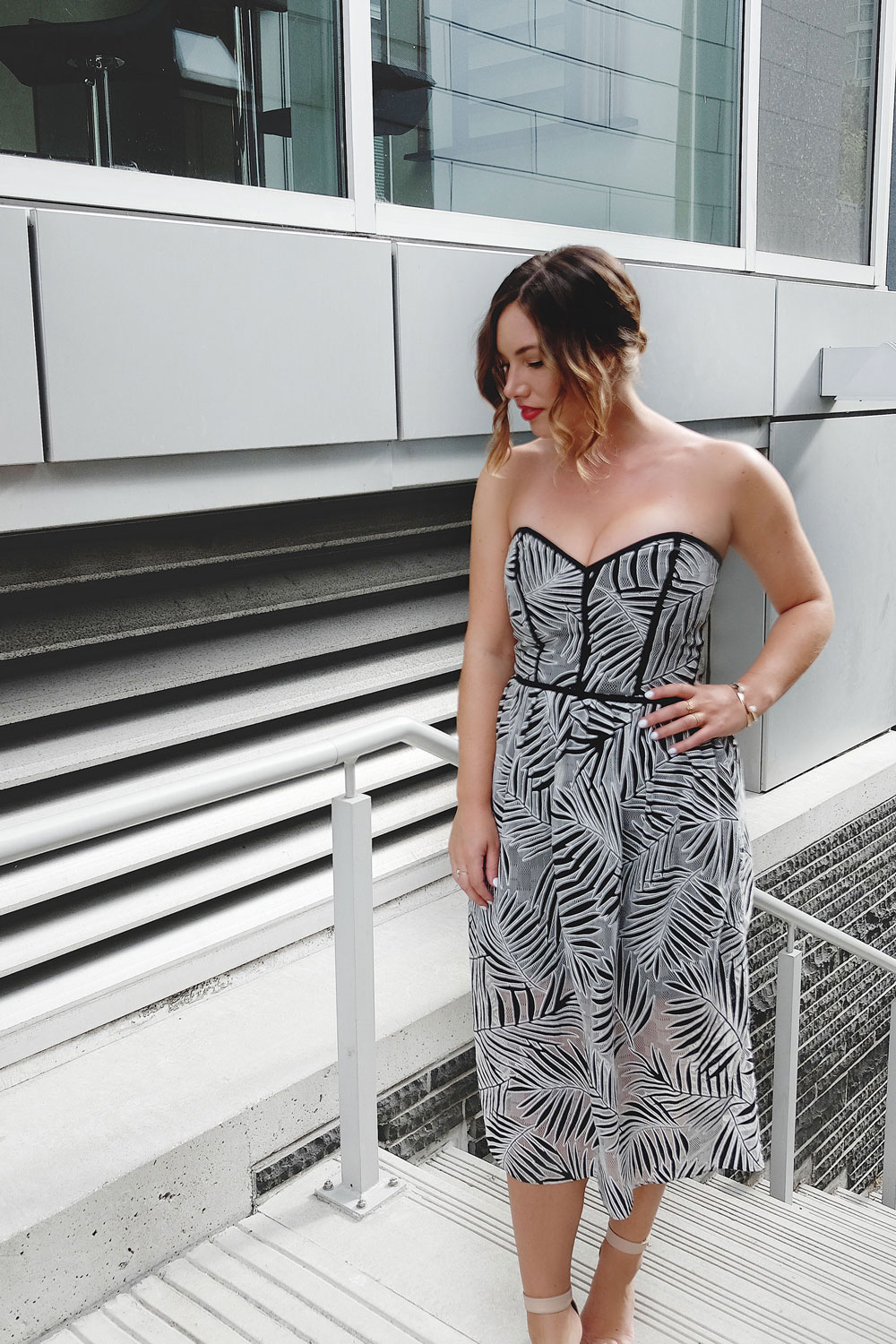 A strapless cocktail piece can really be a standalone, especially with a print like this. Nude heels, classic beauty (red lips and cat eye, my go-to beauty look) and a romantic low knot were all it needed.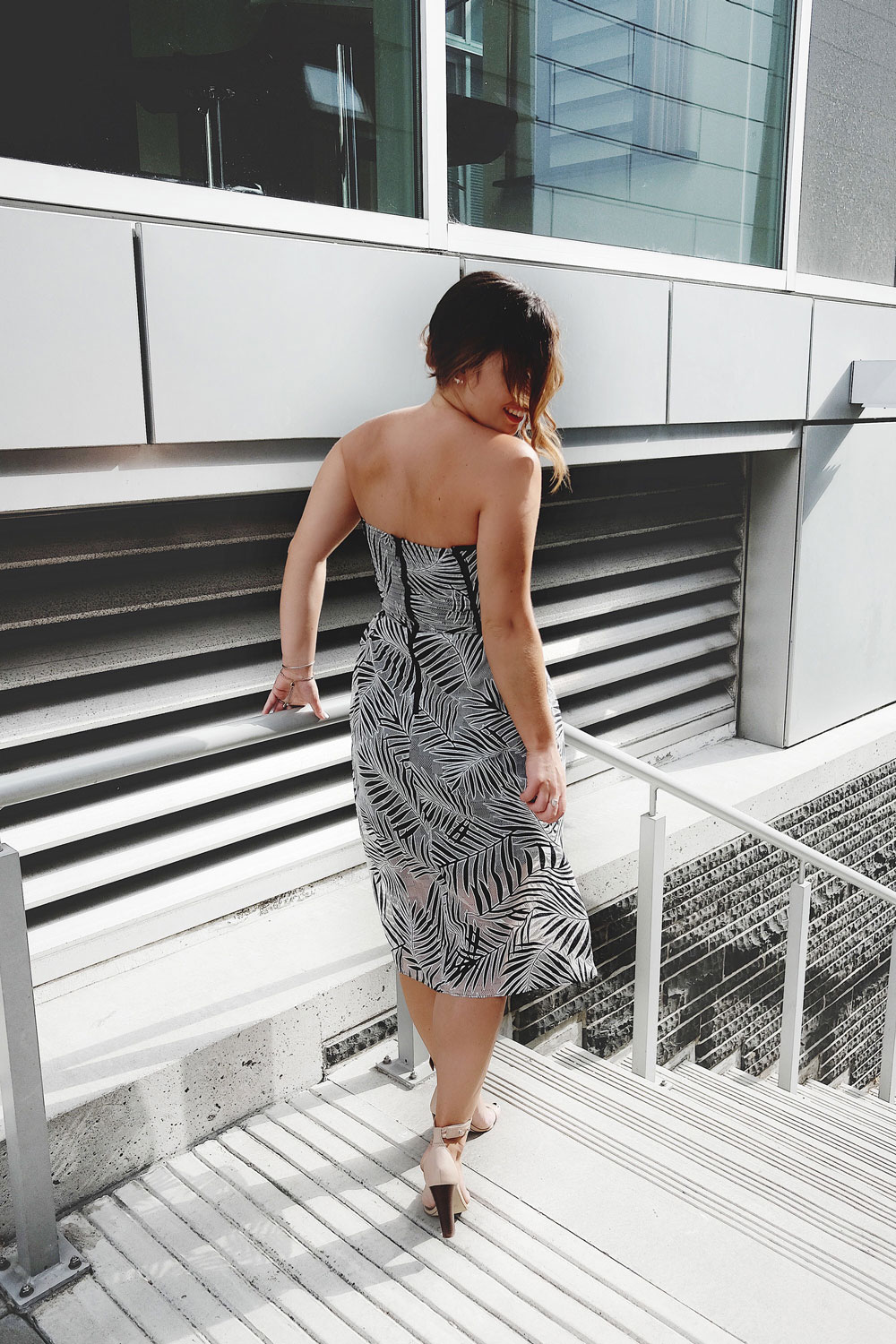 The temperatures have finally started getting quite cool (which is why my #OOTD's will largely be focused on transitioning into fall from hereon out!) so I have my eye on a fall stunner at LYNNsteven for the final wedding of the season, which will be a more relaxed affair – stay tuned!
But on another note, while I was expecting to be a bit tuckered after this weekend, I wasn't anticipating feeling so, so, so exhausted. A combo of having been fighting off a bug for a couple weeks now I think with some serious work and celebrations across the board. To say I'm excited to be taking off on a yoga retreat for a couple days with my lovely friend Alicia is a massive understatement! From meditation to yoga to just recharging on Bowen (where I've never been!), I can't wait – if you have any Bowen Island travel tips, please tell me in the comments below!
Photos by Emaan