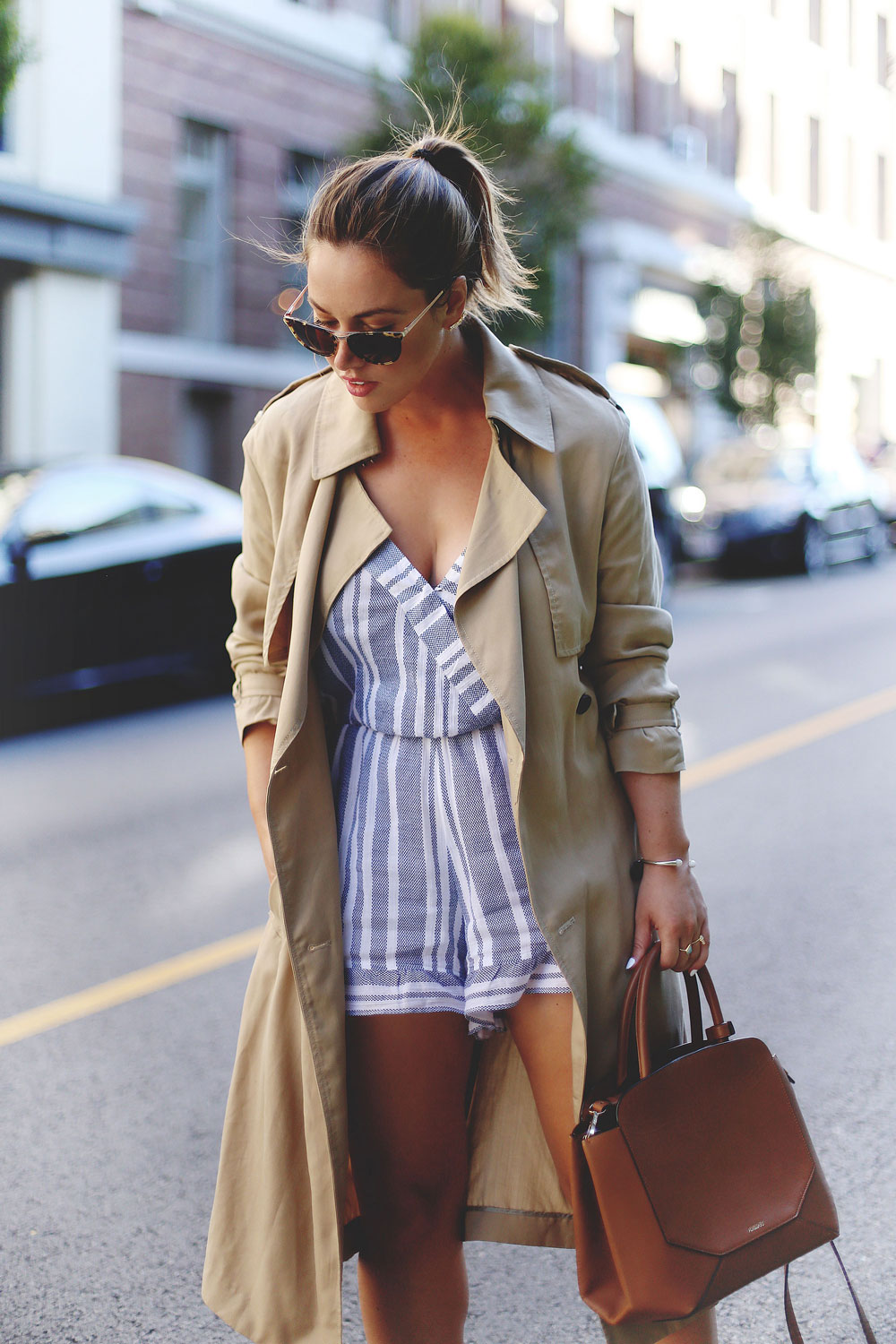 I feel like September 1st is a nice starting point for introducing fall style transitions, non? It's a properly early-fall-like day here in Vancouver, with the weather ranging from sunny to rainy. In fact, as I'm typing this there's sun to my left while the rain continues to come down right overhead. Oh, Vancouver! Always keeping us on our toes. But likely anywhere you are in the world, it's probably a decidedly odd time weather-wise – things are only cooling down slightly but weather might become more variable, and at any rate, probably just a little sundress isn't sufficing anymore warmth-wise.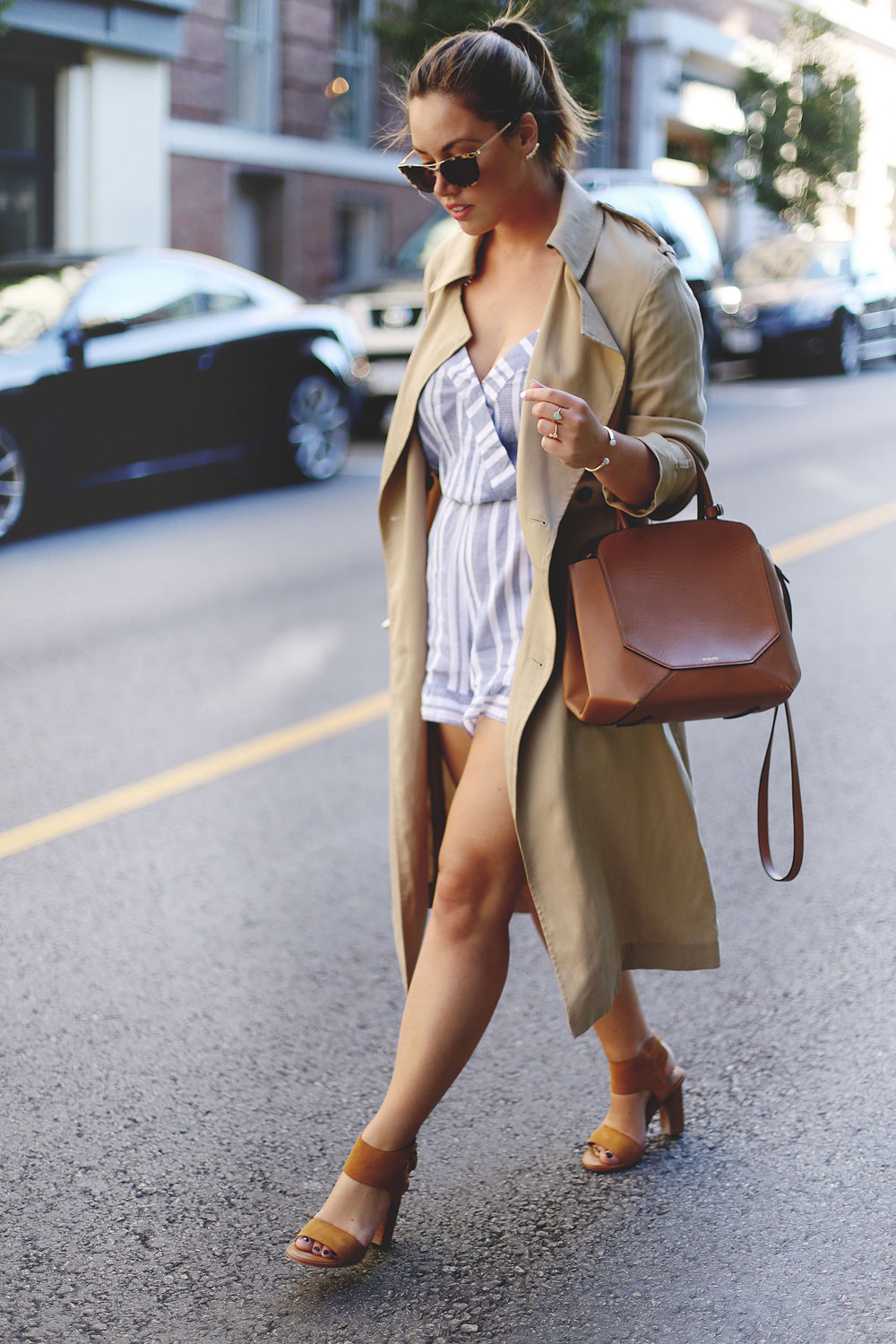 Having some handy transitional style strategies is so key around this time of the year – dress full-on for fall and you'll likely overheat within minutes, but you also don't want to go cold (plus, we're all so eager to break out fall style!). So in the next few posts, I'll be sharing some of my favourite ways to introduce fall style to your summer wardrobe, starting with my perennial fave: the trench coat!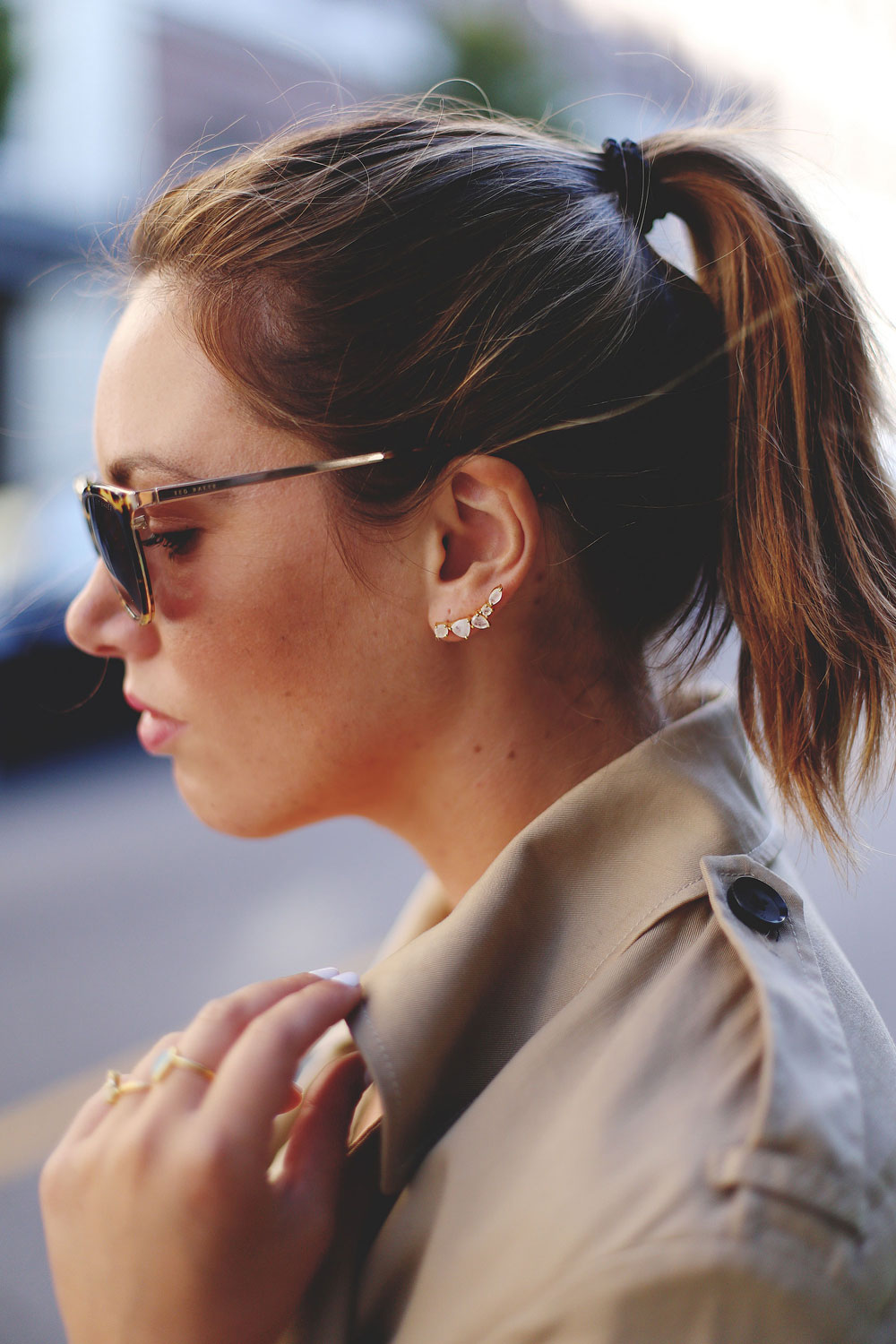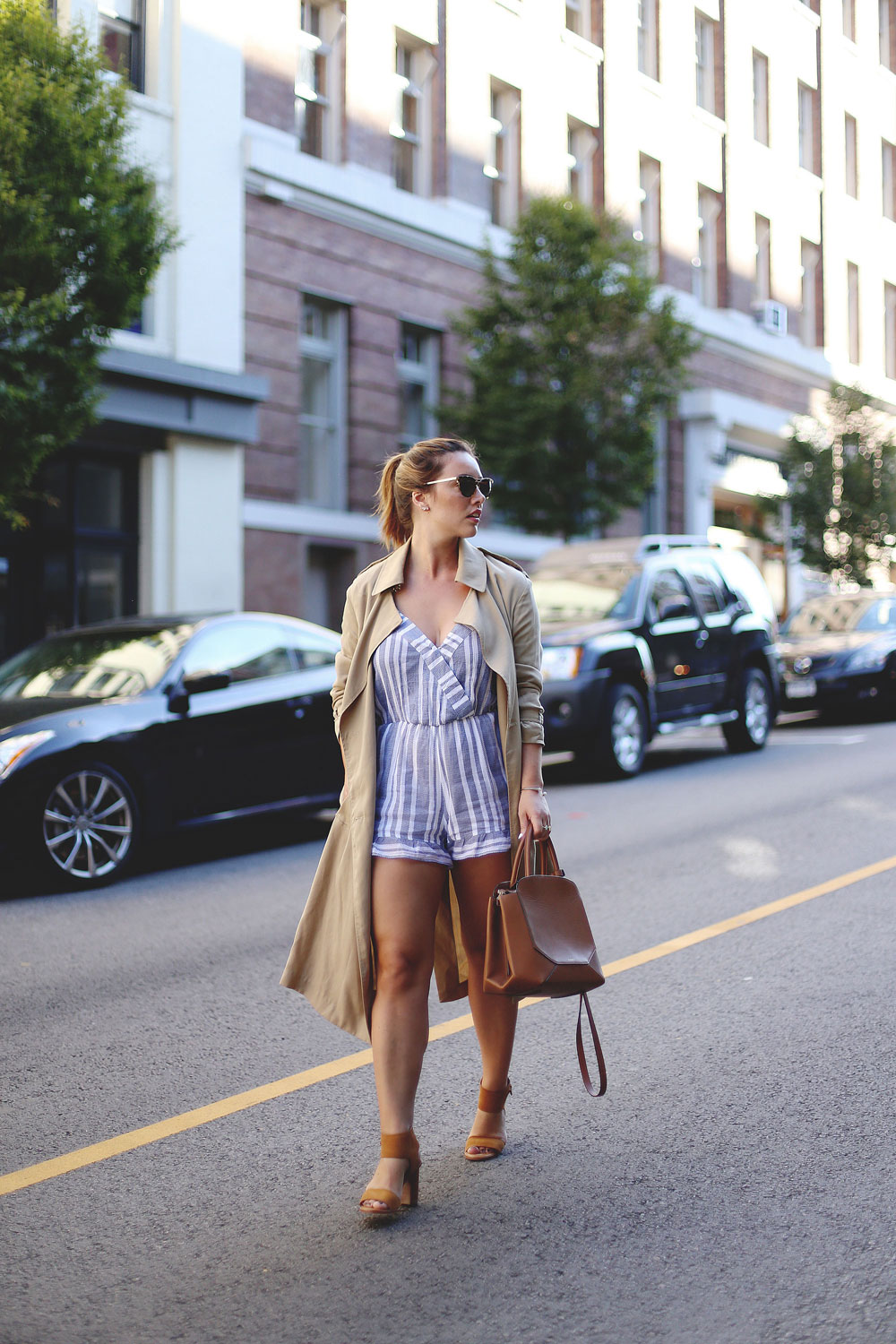 This Aritzia beauty has been a faithful companion over the years, either styled with sweaters when the temps really start to plummet or worn with my lighter summer options when the weather's still middling between summer and fall temps.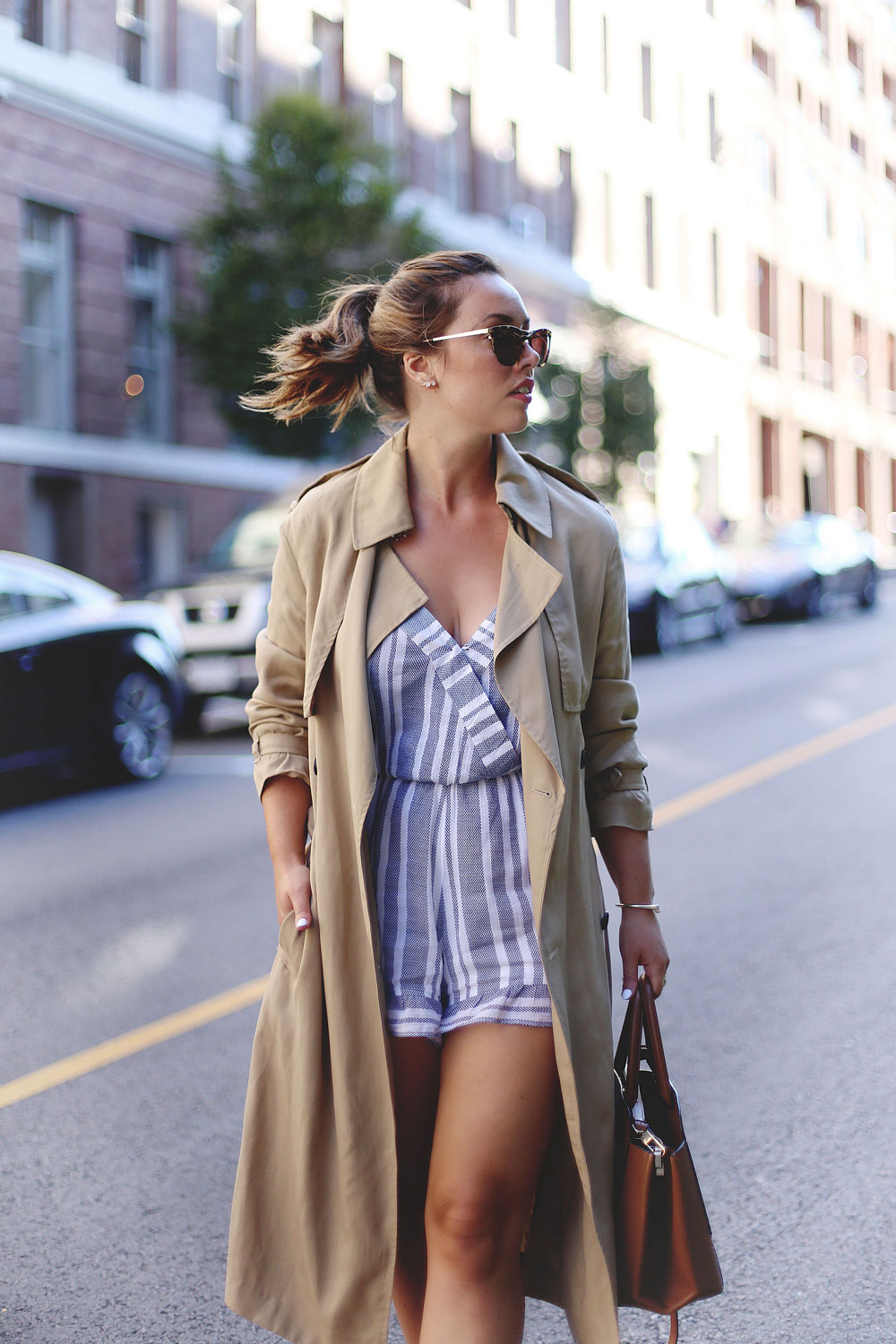 This TULAROSA romper from REVOLVE has honestly become one of my favourite pieces during the late summer heat, and now that Vancouver's finally started cooling down, I've been styling it up with this trench on repeat. Both are lightweight so I don't feel overly layered, but the trench adds some drama to it and also is a handy addition when drizzles happen!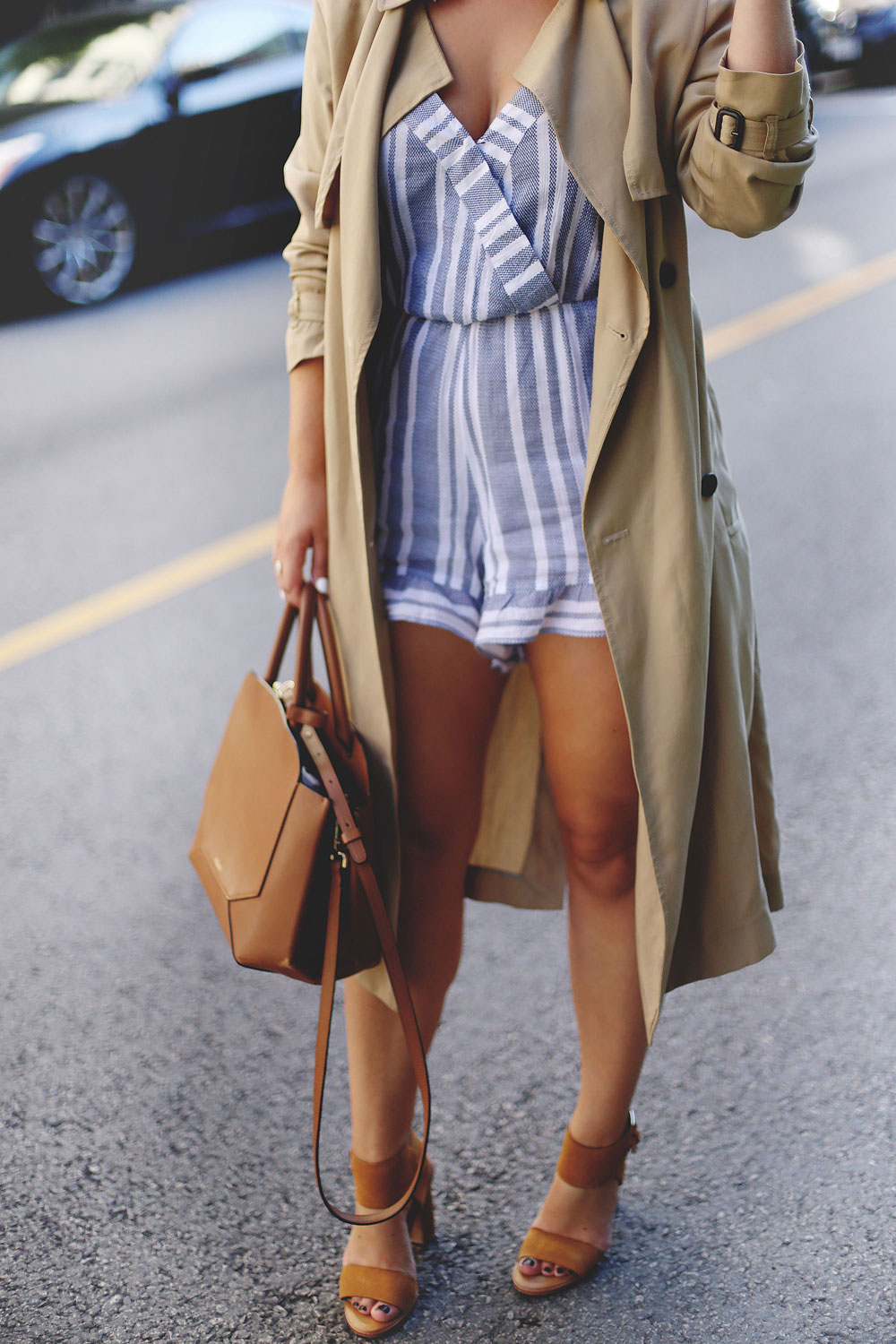 I also love that the stripes and ruffles featured in this romper add a bit of a lightness and playfulness to an otherwise more classic, austere look (lots of brown, leather/suede, classic silhouettes). You can try this with so many other pieces but I love the tomboyish quality of rompers especially! But obviously, light summer dresses, shorts, skirts, etc – the trench coat is kind of like a leather jacket in that it adds classic elegance to any look (as opposed to the effortless cool of the latter option). As always, accessories kind of make the whole look, from my Leah Alexandra jewelry (can we please talk about the ear climbers?!) to my go-to summer heels: my suede Joie heels from Nordstrom.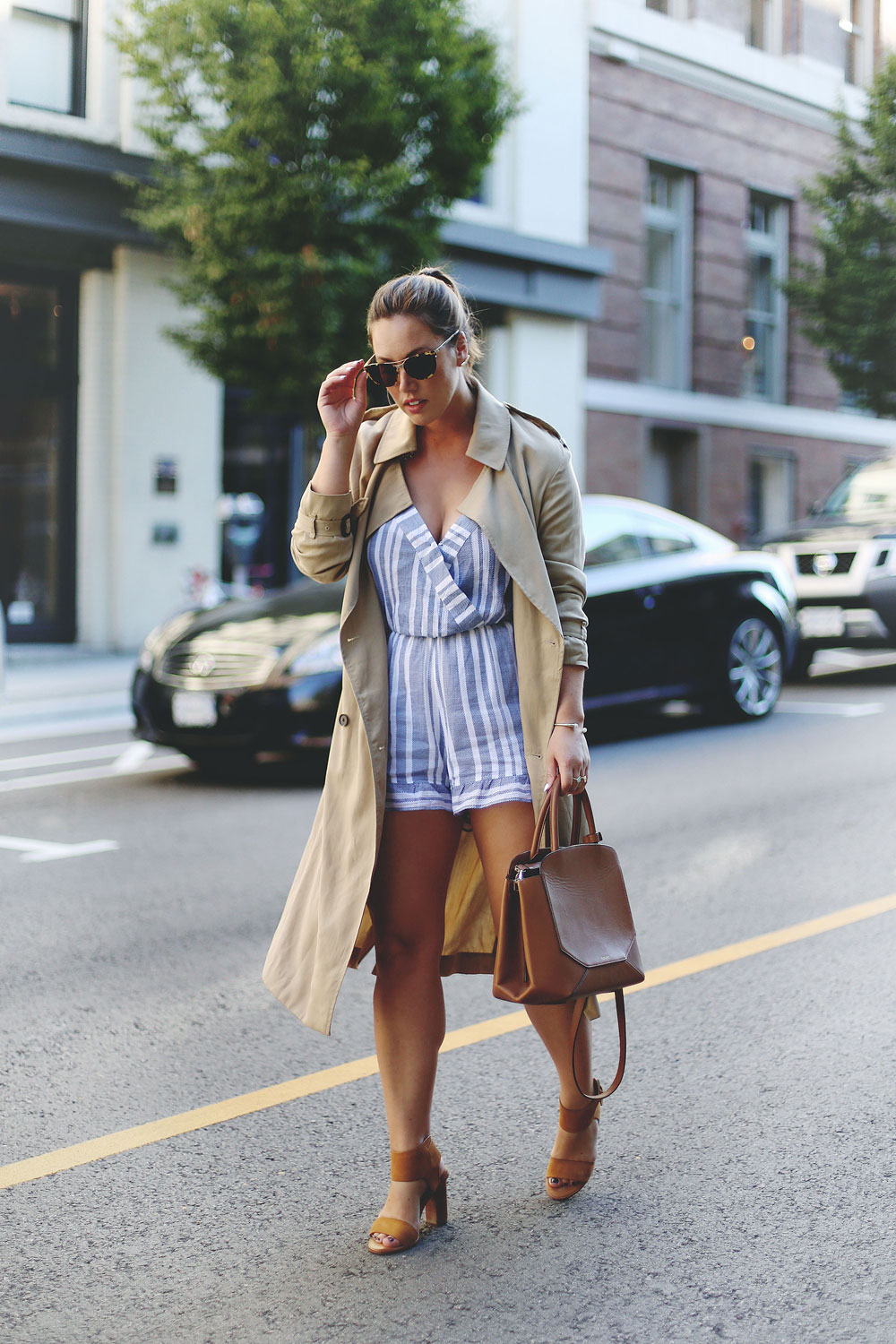 The whole look is shoppable from the widget below – a lot of you have asked me for the romper deets (which is proof to me that that weird week when I wore it 3 times in a row was maybe a little excessive) so hope this helps those of you asking!
Finally, if you're loving all the Aritzia pieces I have going on here (the Bega bag, the trench) be sure to get all the details on the warehouse sale here as it's officially kicking off here in Vancouver!
And now, I'm off to Whistler for the weekend for some QT (quality time) with my besties, hiking and a wedding – make sure you follow along on all the fun on Snapchat (tovogueorbust) and Insta Story! Happy almost-weekend guys!
SHOP THE POST

Photos by Alicia Fashionista