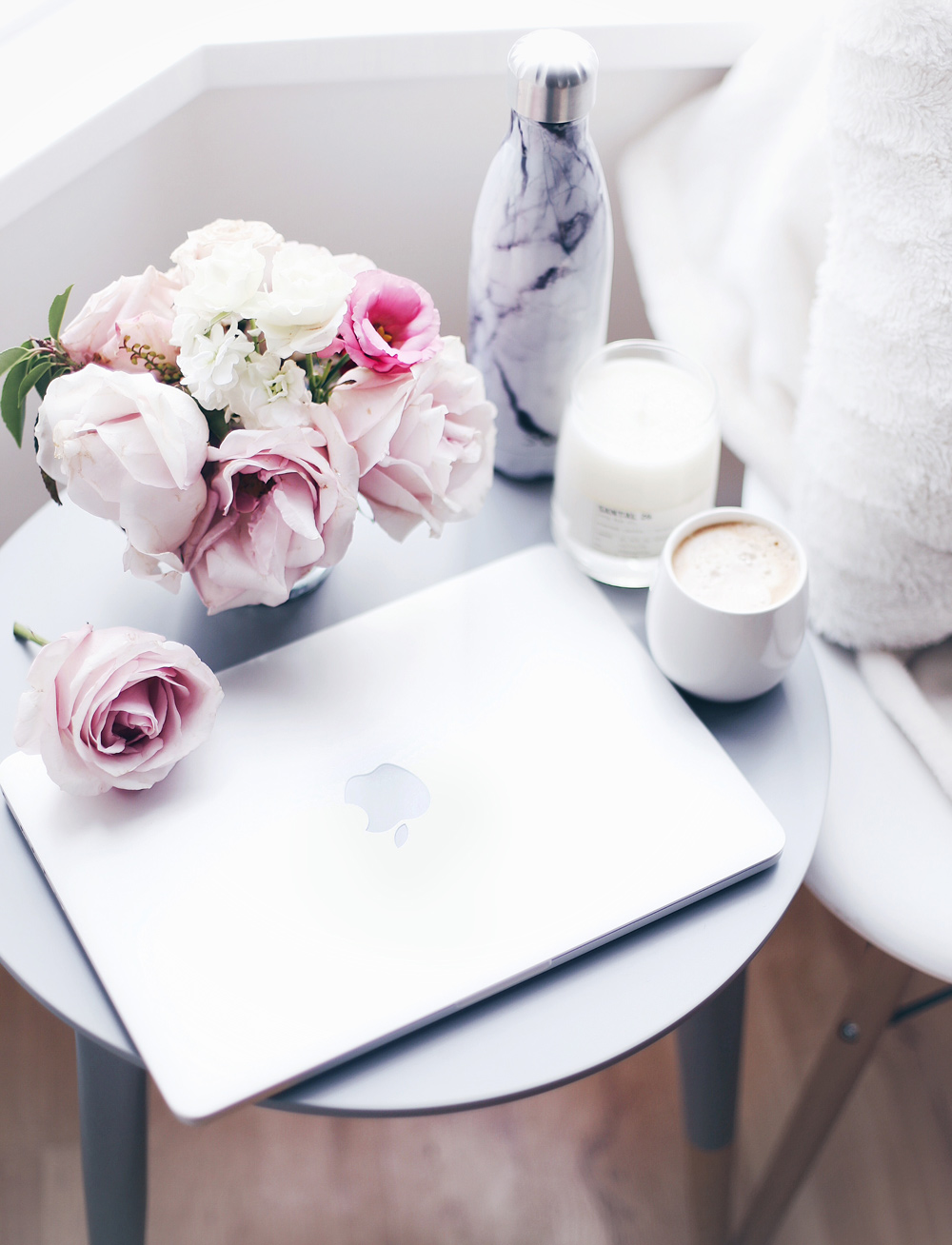 You guys may or may not already know this, but I am a huge tech nerd. I wasn't always (in fact, I refused to get a cell phone until I was 20 or so, what a weirdo) but while To Vogue or Bust is geared towards providing stylish living inspo across the board, I wouldn't be able to do any of it without the tech gear that I've become so reliant on over the years for my livelihood and just life in general, whether it's a high-functioning laptop, killer portrait lens or about a zillion memory cards. When Best Buy reached out asking whether I'd like to discover more about their Black Friday deals, the answer was easy (PS in case it wasn't obvious, that would be a yaaaaaaas!) since our nearby Best Buy location is where we go for literally almost all of our tech needs.
I got a chance this morning to tour the whole store and see what was in store for Black Friday, plus a chance to learn more about the new tech coming out with the very sweet Allen, the GM of my go-to location at Broadway and Cambie.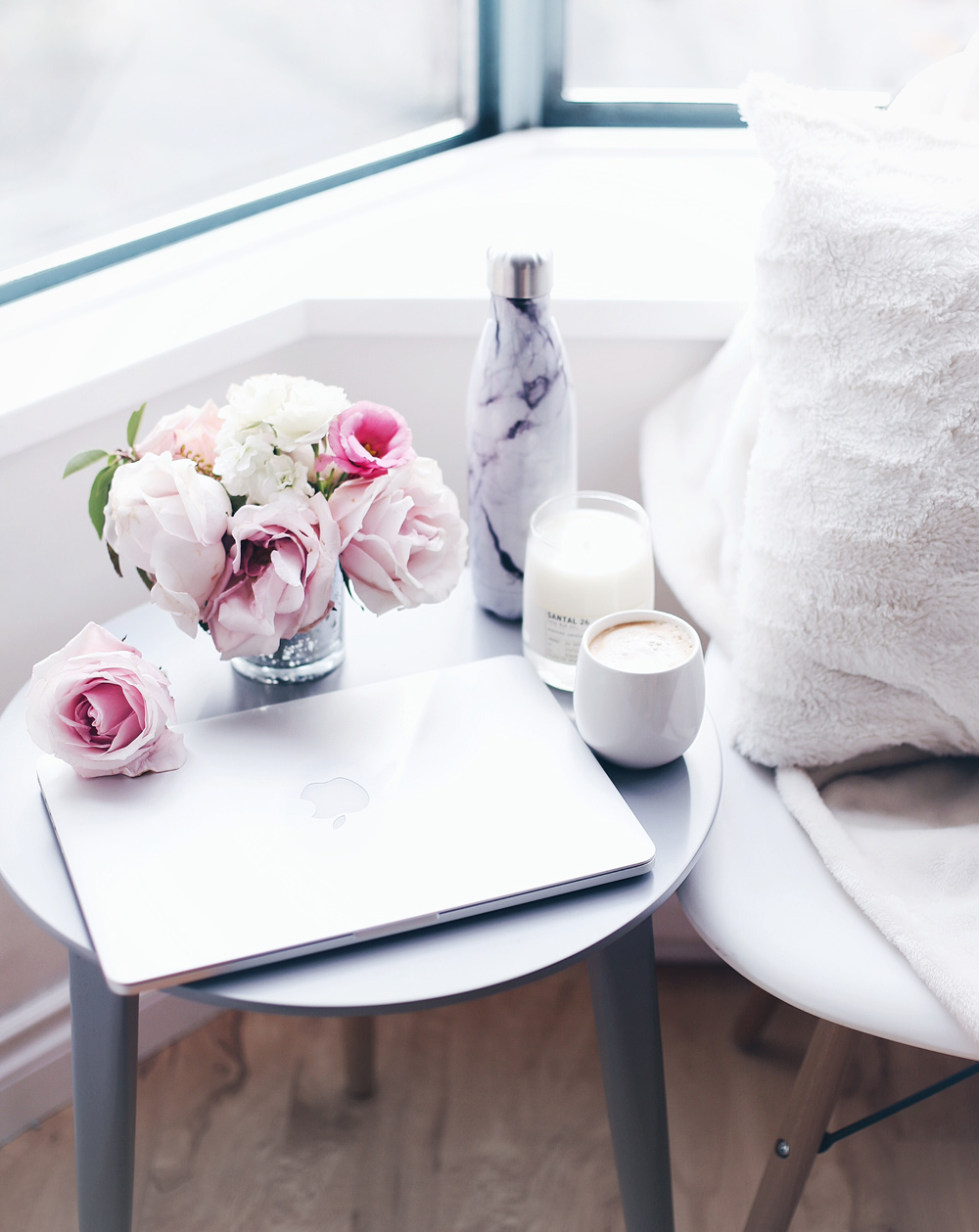 Not only did I walk away with a new stunner of a MacBook Pro, which was a purchase that has been a long time coming since my much older model is finally on its last legs, but I also have a whole gift list both for myself and for my loved ones.
For me, I'm officially obsessed with Sonos and desperately want to outfit our whole apartment with their stunning audio gear, especially the PLAYBAR Sound Bar that will streamline our whole audio system in the apartment. I'm a huge music fan, Matt loves gaming (sigh) and we both love hosting parties and binge watching our favourite Netflix series, so we could literally eliminate the seven big speakers we currently have in our teeny tiny apartment and instead work with this beauty, which is going to save us so much room, looks amazing and also will function so much better thanks to its stellar technology.
My papa is a big competitive rower and updates us all the time about what he did every morning on the water or on the erg. I love you Dad but honestly, I have no idea what you're talking about in your rower lingo, like…ever. I'm hoping I can get him a Polar fitness tracker while they're seriously marked down for Black Friday so that he can just marvel at his own fitness prowess by checking his wrist and the app on his phone (just joking papa I love hearing about how "coach killed you").
My mum is also a bit of a fitness junkie (it's a family thing, clearly) and both for her and for myself, these JayBird Wireless Sport Headphones are a must. Since I had my back injury I've seriously upped my weight and body resistance training and keep getting tangled up in wires when I'm trying to do something like a rotating plank or inclined row – these beauties fit the ticket perfectly and are sweat-resistant too. As someone who actually loves to sweat, that's music to my ears (did you see what I did there? Because they're headphones!). My mama is a big runner and loves to listen to tunes too so might as well stock up on these while they're $80 off.
As for Matt, well, he has had a lot of tech gifts in the past but I'm trying to drive a hard bargain for us this year to have a joint present of a drone. This DJI Phantom 3 is more compact so easier to travel with but the sale ends today so I'm going to have to do some serious convincing to get him to go in on a merged gift! I have to say though, for anyone who's as obsessed with the outdoors as I am and who loves photography, this is basically the golden ticket to all those stunning landscape shots, to unreal perspectives and videos to make you dream for days. Wish me luck guys and hopefully I'll have this baby in my hands soon!
Now, what you need to know: there are sales happening in-store today on Black Friday and through the weekend, plus another wave of deals for you to shop at BestBuy.ca for Cyber Monday as well. After seeing the deals, I'm headed back in with Matt tomorrow to make sure we're able to take advantage – the sale's that good.
Best news of all is that I'm giving away a $100 gift card to one of you on my Instagram (where you can see my Insta Story from today too detailing so much of what I shared above!) at 2:15PM PST so keep an eye for the post with the hashtag #BestGiftsBestBuy. The contest will be live for 24 hours and is open to Canadian residents – good luck guys and happy shopping!
This post was created in partnership with Best Buy Canada but all opinions are my own.