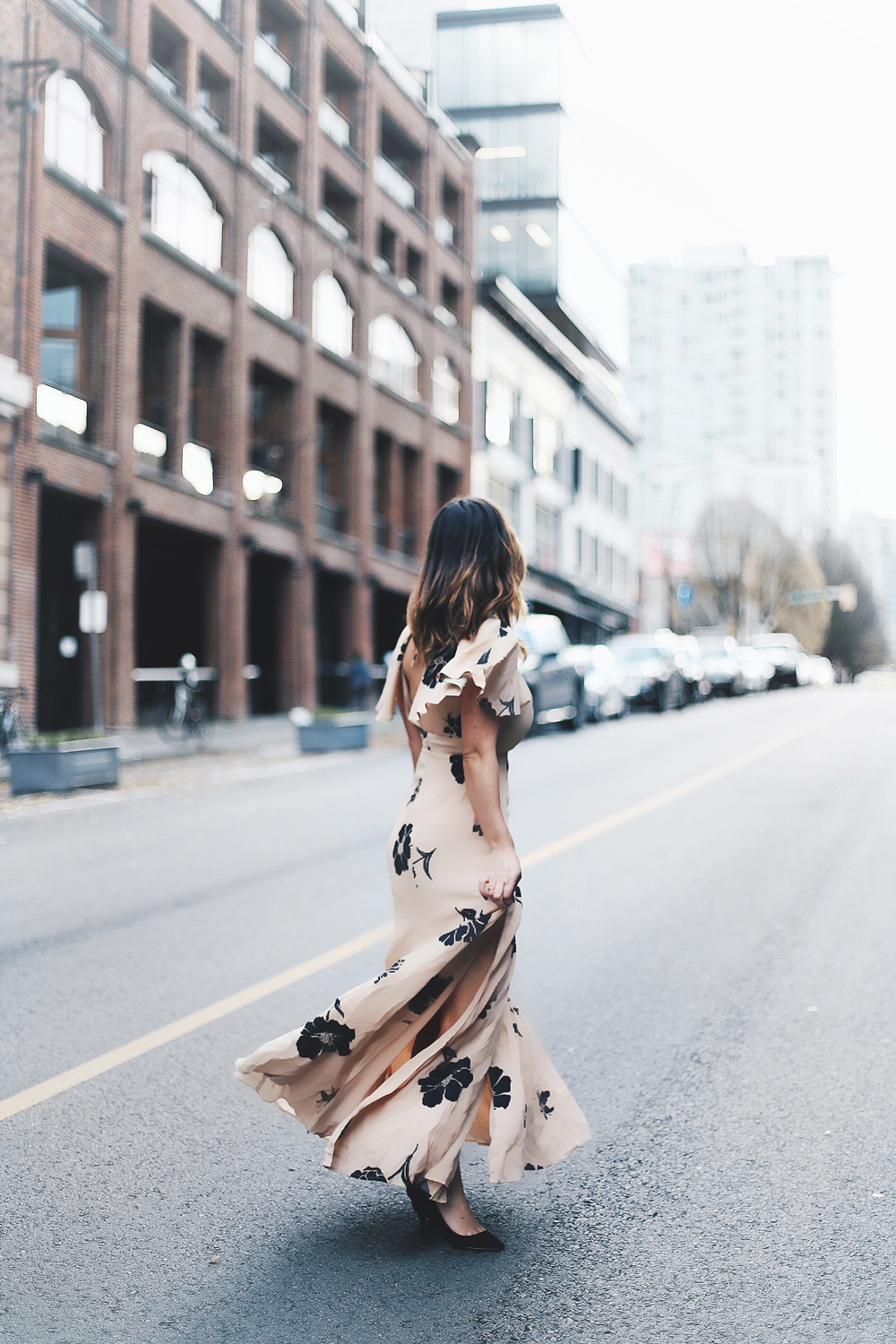 Okay guys…it's here! My first official holiday post! I feel like since we're past the halfway mark of November now, it's time to really get the ball rolling. I don't know about you but I have literally the entire rest of the month booked with holiday shindigs and get-togethers, and I'm already bracing myself for what December will hold. Since I'm going to be seriously needing to rise to the occasion for this coming party season, I'll be sharing all my tips for holiday dressing with you guys too so that you have lots of party dressing ideas – I know how stressful it can be to be trying to pull a look together last minute, especially when we're all trying got keep every commitment to our friends, family, work, etc!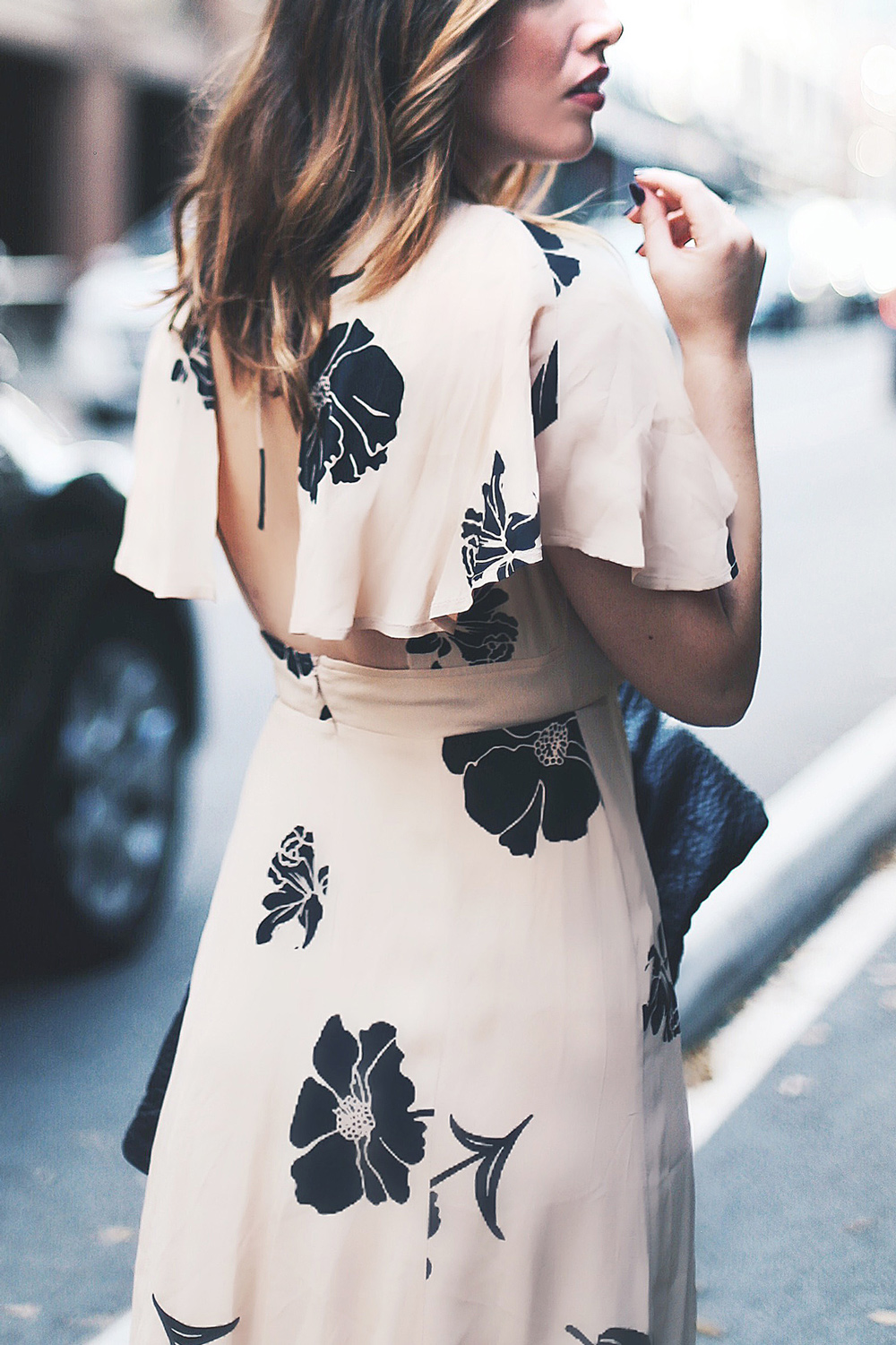 So first up…the "pre-holiday" holiday party look. You know the one…usually the work events that are set up well ahead of December so that everyone can come, the galas or red-tie shindigs that usually take place earlier in the season, etc. Often they have a formal component but are less holiday-infused than the ones that take place in December, or at the very least that's been my experience in the past!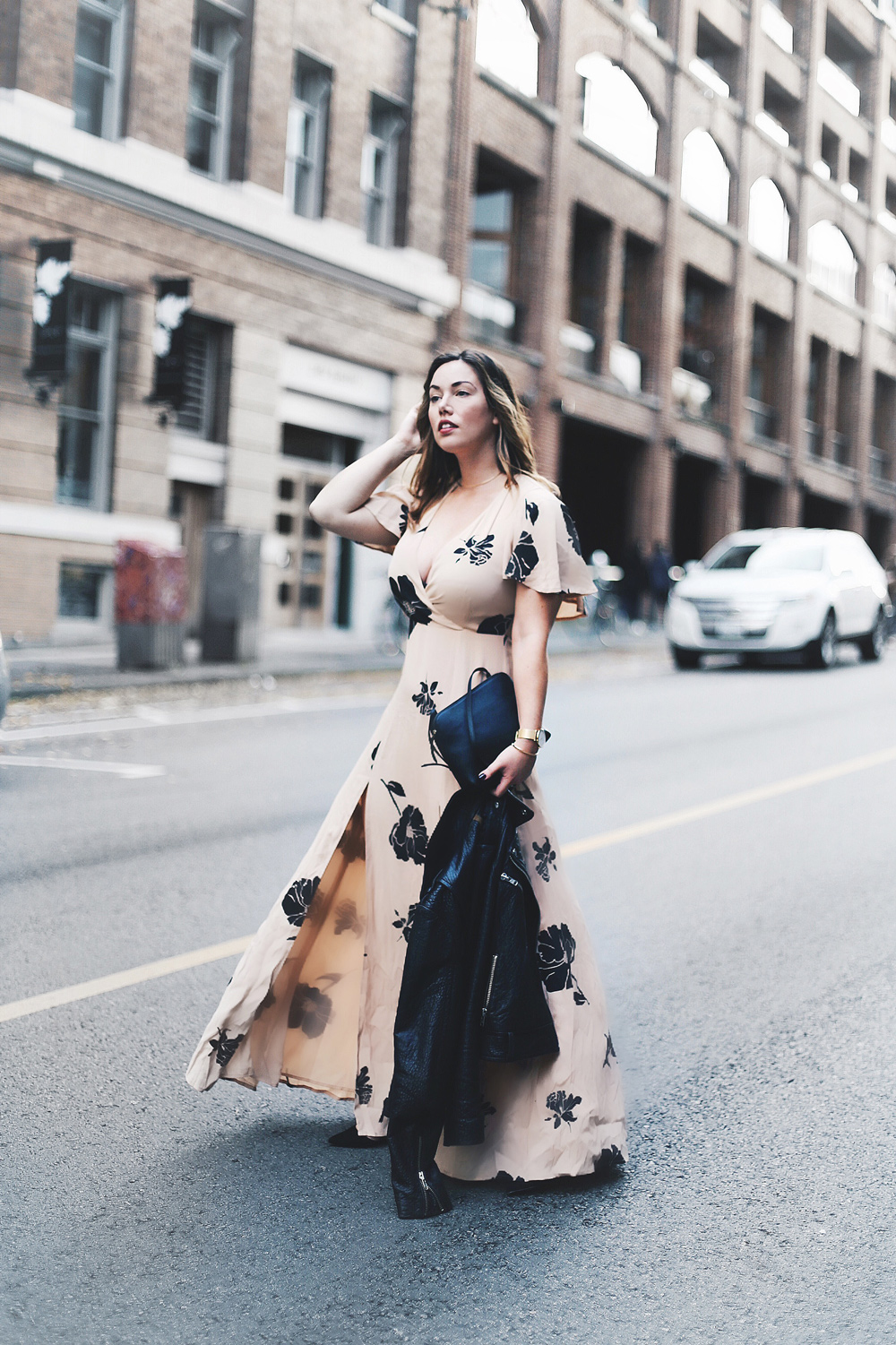 This Privacy Please dress from REVOLVE was actually on my wish list for fall styling, but as it inevitably goes, with travel, work, etc I really only got around to hanging it up in my closet very recently. But fortunately, it's really worked out for the best because everything about this dress is perfect for this time of the year. Even if the event you're going to is a "holiday" party, most of us still don't really want to go guns-a-blazing, full sequins and all. You want to look festive and glam without bringing out the big guns quite yet (but lots of ideas on how to work those seasonal trends in soon enough, and lots of REVOLVE dresses in my wish list too!).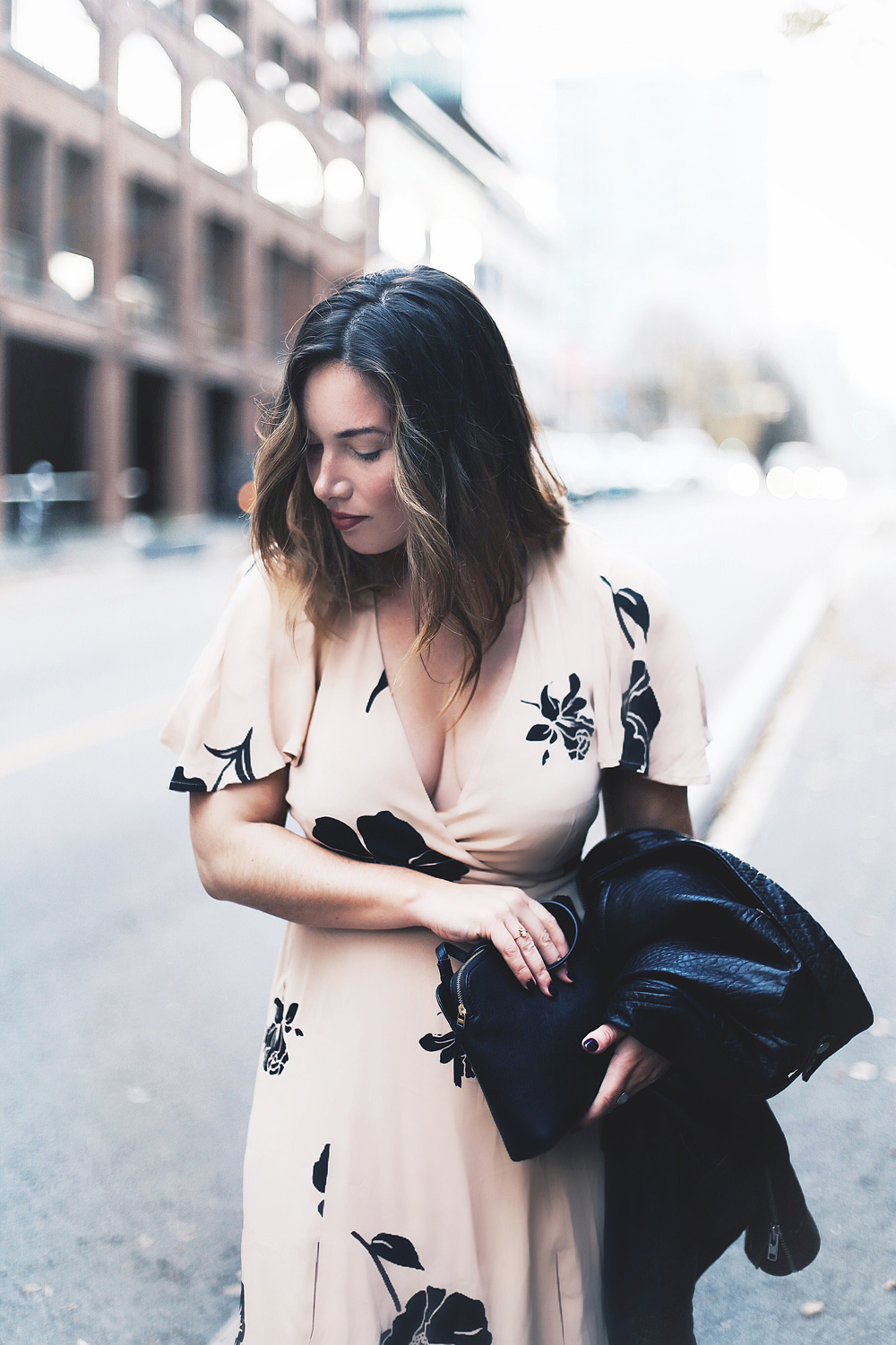 The drama of the fluttering sleeves, the double slits, plunging neckline, boho silhouette and the glam maxi length are all made for a party, so it immediately fits the bill for a more special evening. I love the idea of picking either a neutral (which this one happily is!) or a more seasonally neutral print like this oversized black floral though to ease yourself into the season.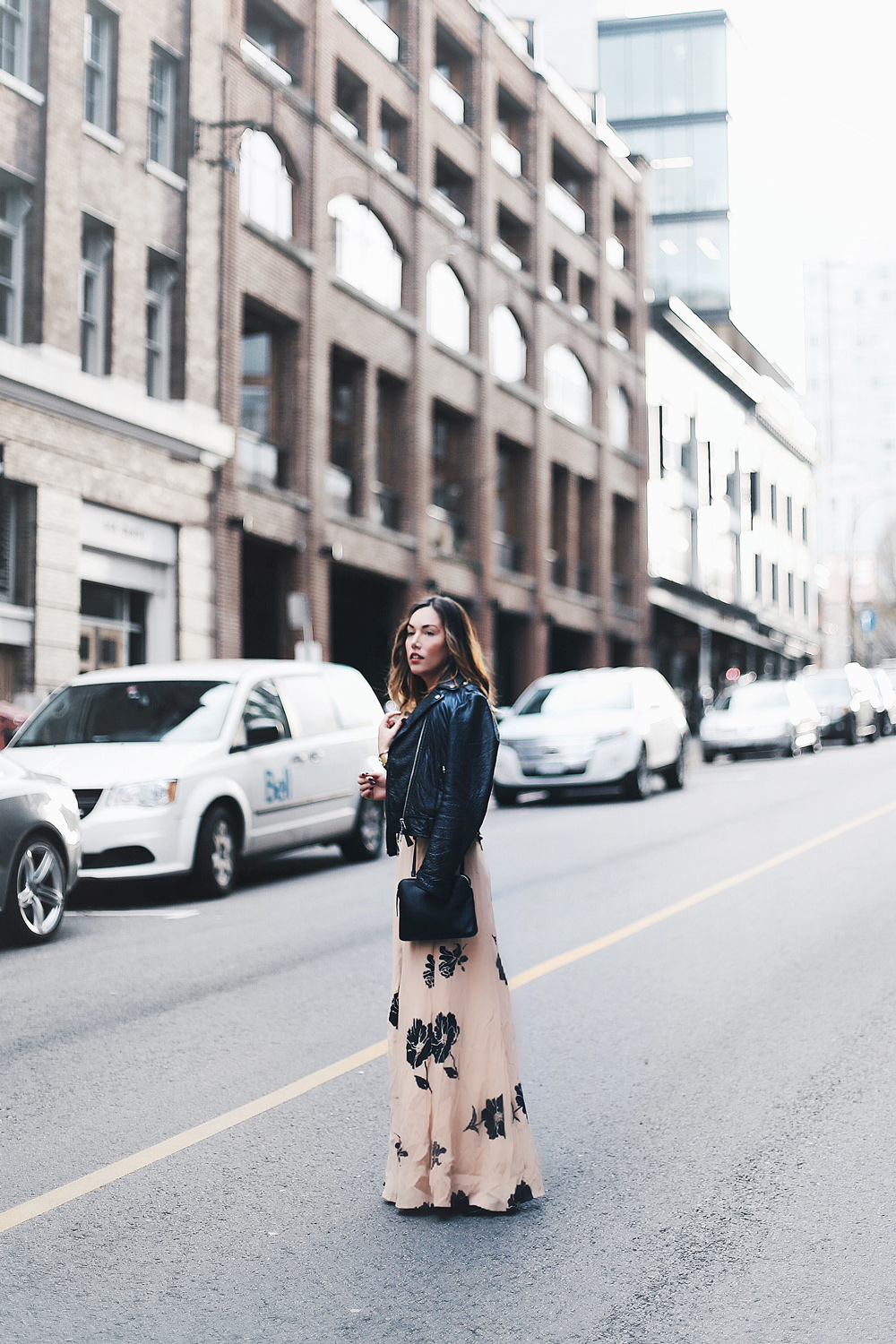 Adding in a killer leather moto jacket, simple black accessories and slightly undone hair also help temper the glam of the dress. I'm a big believer in going all out when the occasion calls for it, but for me at least, I feel so much more like myself if I feel a bit more natural and keep the look more imperfect (except for the very rare occasion, like a straight up gala or an especially glam NYE party or something along those lines).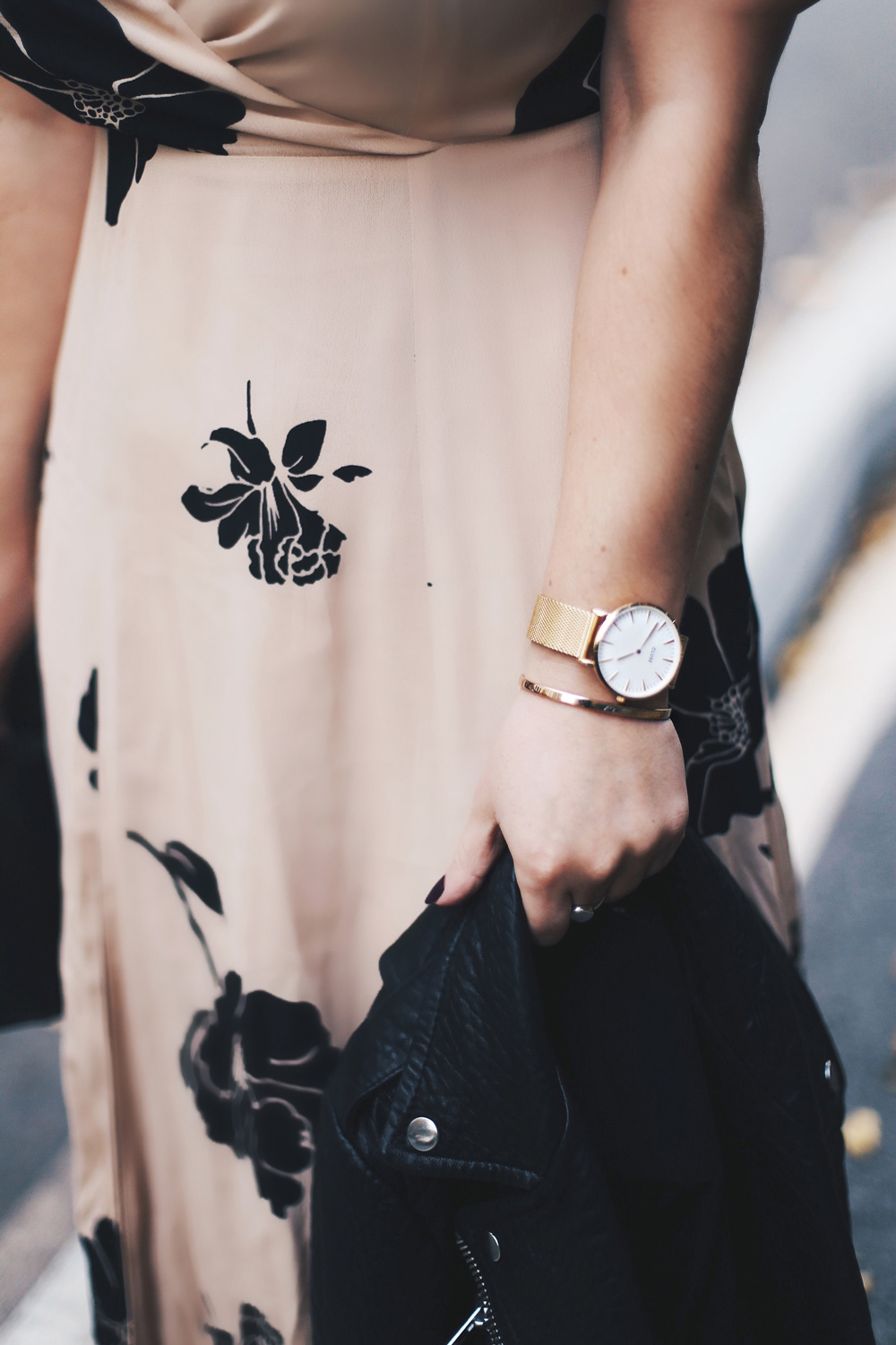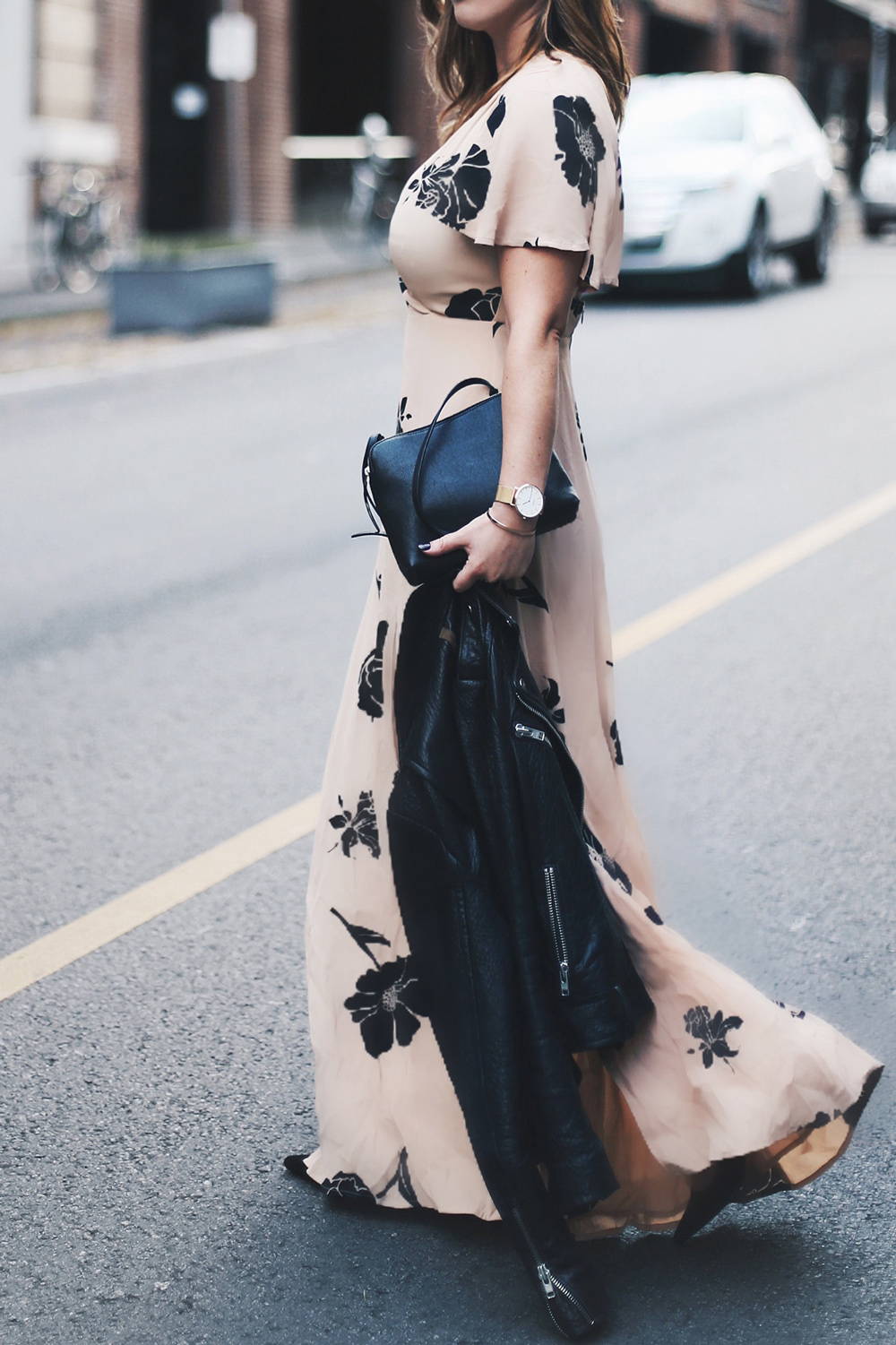 In keeping with that, adding some elegant-but-cool jewelry (think chunky gold watch, a delicate choker [so in love with this one by Leah Alexandra which I wear pretty much every day]) and stacked rings/bracelets ups the style factor but definitely keeps the look effortless.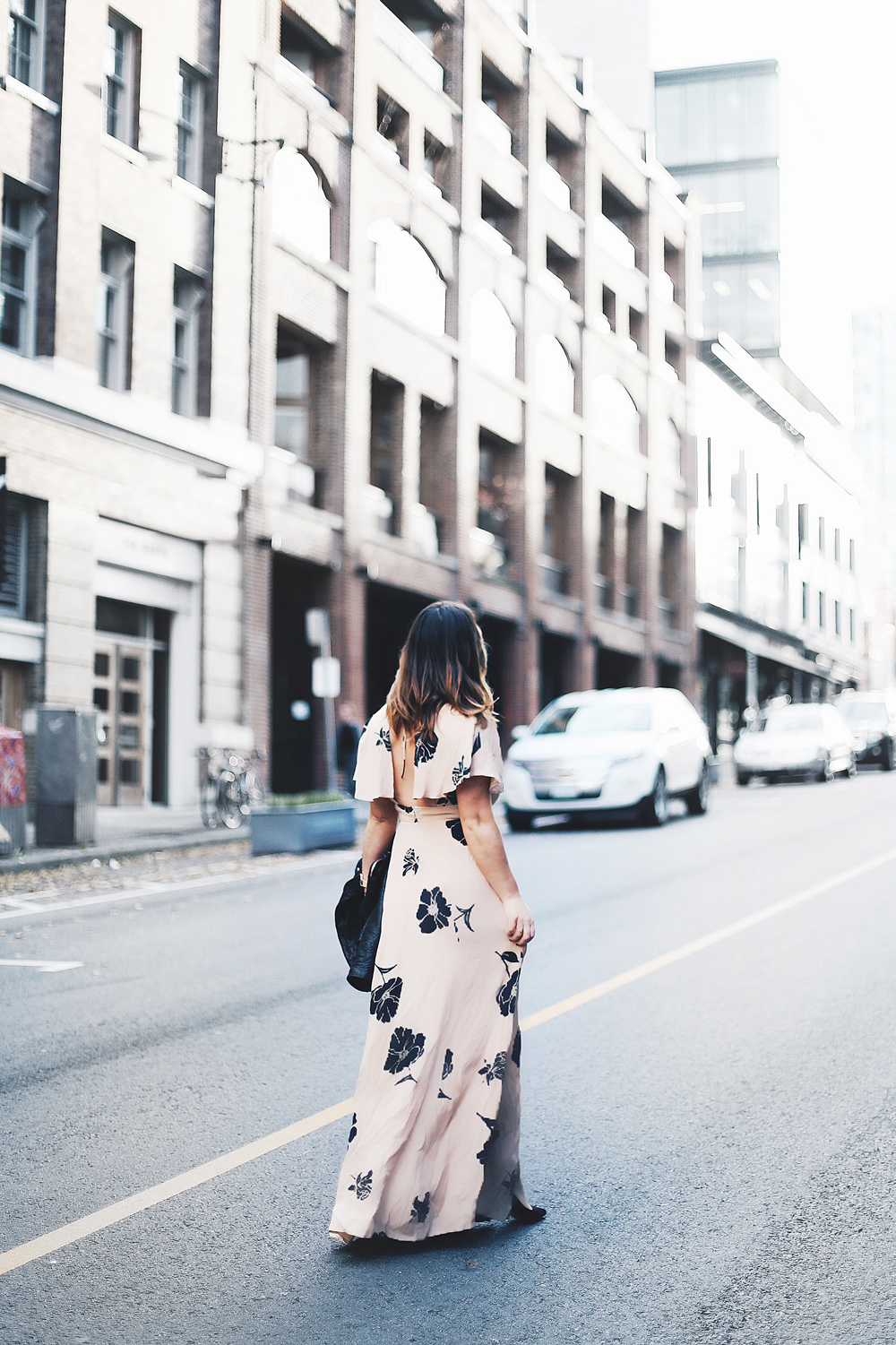 So now, the important stuff: I wanna know what you guys have on the docket! Tell me in the comments below! I already have a ton of style, beauty and hair tips lined up for this holiday season but would really love to know if there are any specific holiday requests or special occasions you have lined up!
Photos by Alicia Fashionista