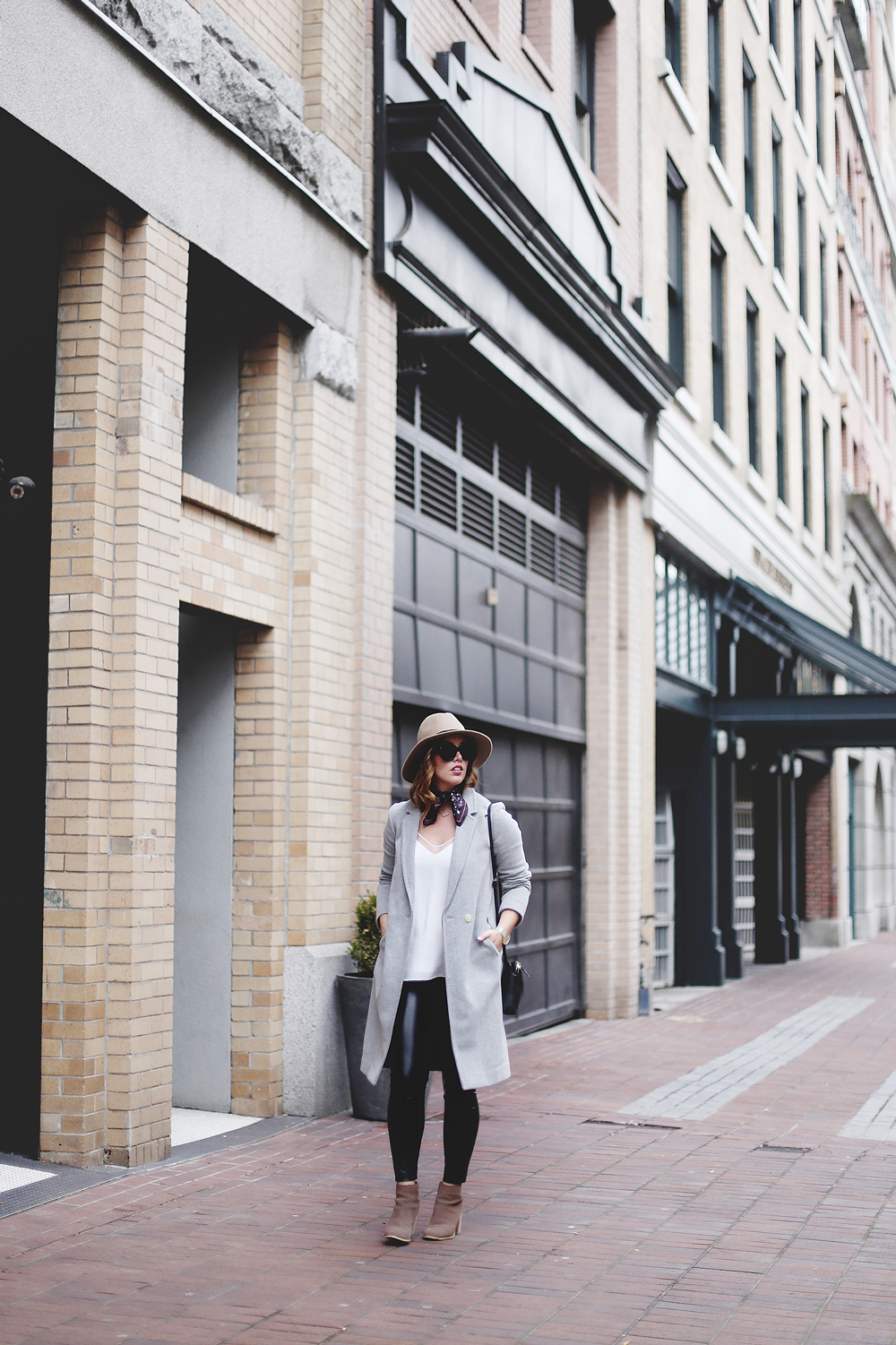 Happy Monday! Back from a fantastic weekend in Whistler celebrating Cornucopia – can't wait to share the full experience with you later this week! But this week I'm diving right back into it after a weekend celebrating all things wine & food – it already feels like the holidays are upon us and aside from getting the next couple of months lined up with family and friends, I'm so excited to be putting a lot of work (fun work though!) into sharing some really great holiday stories, tips and (yay!) giveaways! Stay tuned!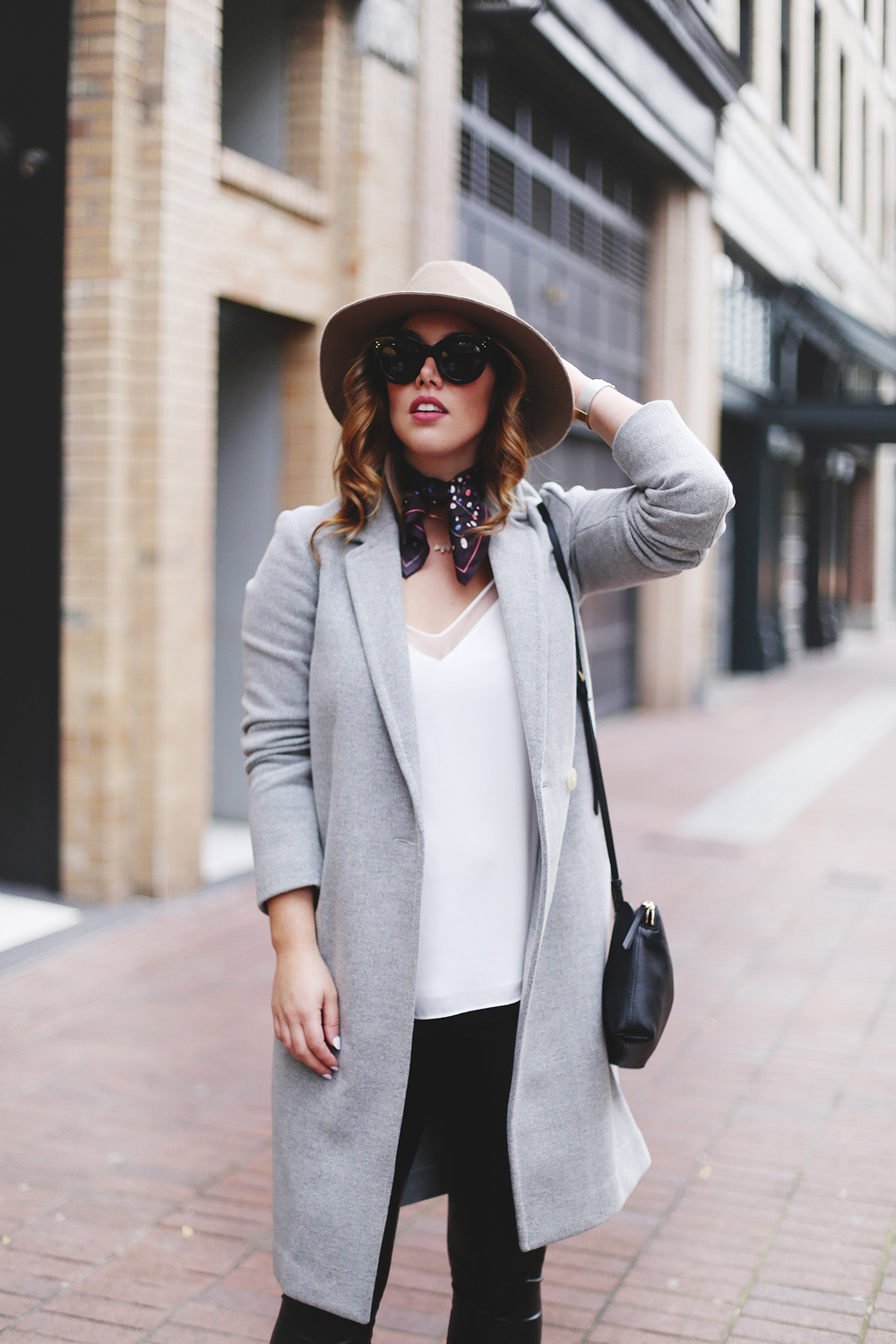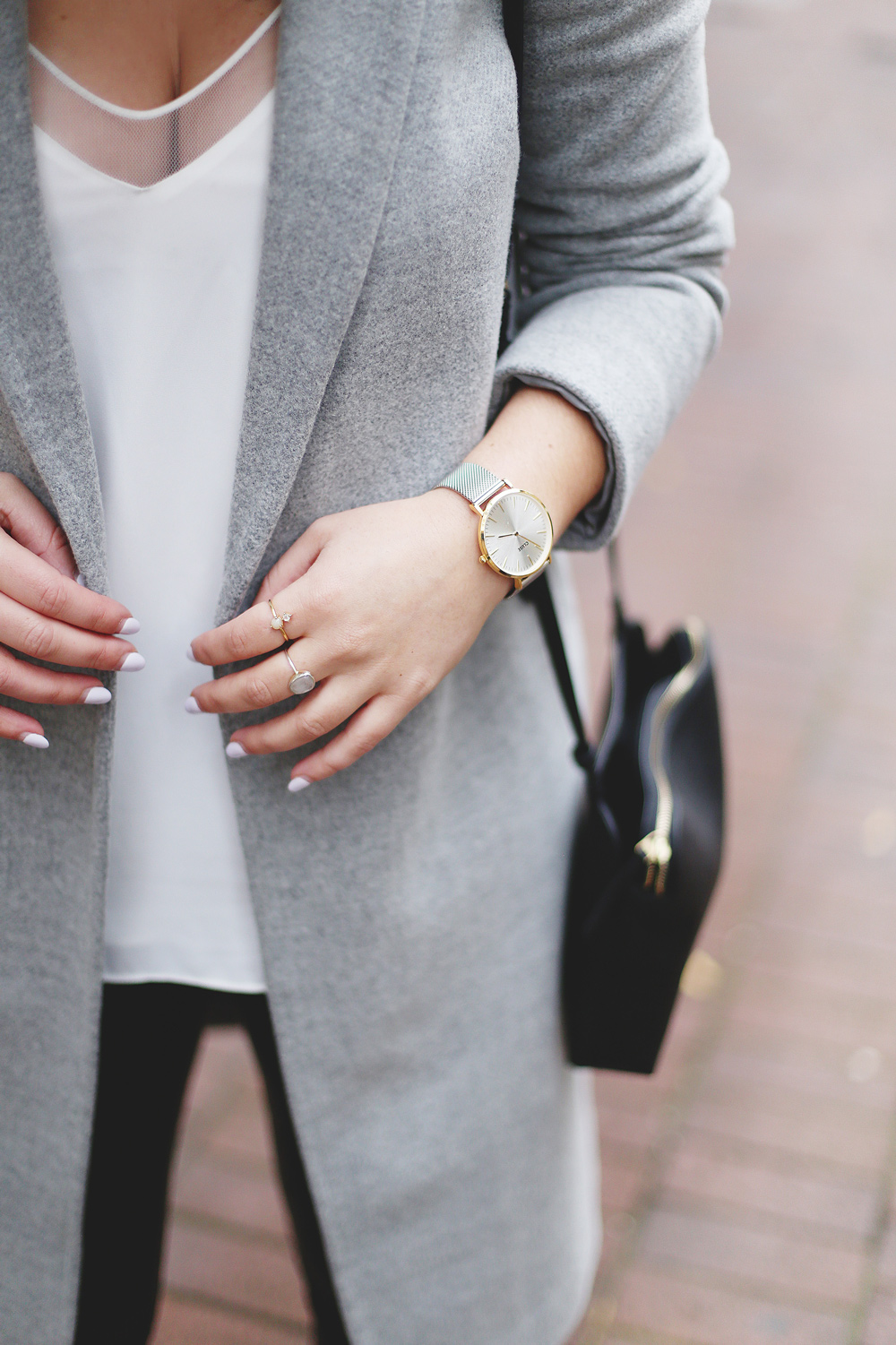 I talk a lot about having style uniforms here on TVOB and it's because honestly, even on weeks that aren't especially busy like this one's, the thought of standing in front of my closet for two hours is seriously unfathomable to me. But while there's something to be said for wearing effectively the same thing day in and day out, it's also so important to be excited about your style and to feel like it's not at a standstill. Introducing the "key piece," a term that gets thrown around a lot but that's actually so key (corny pun intended) to having an outfit that really works and has strong visual interest.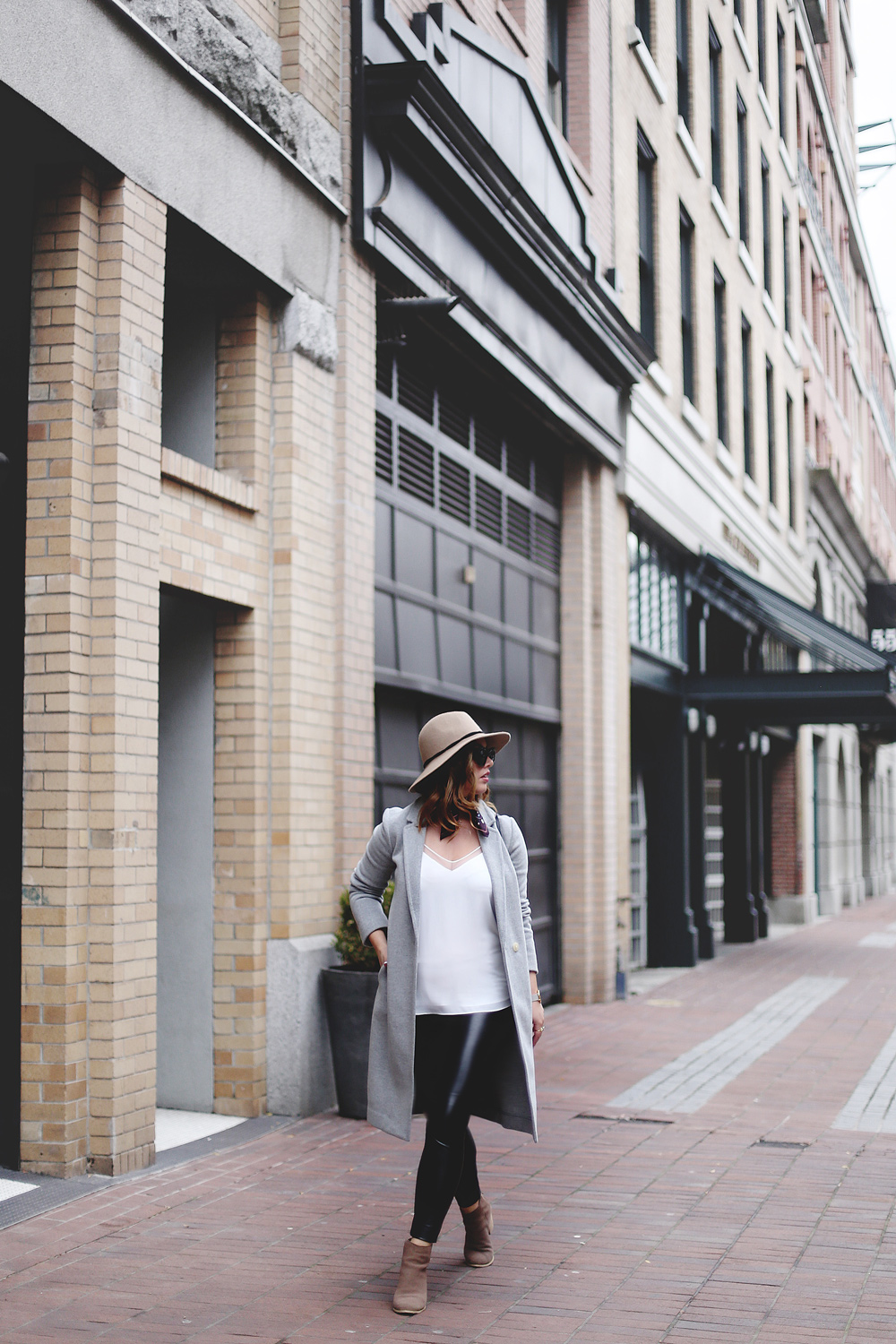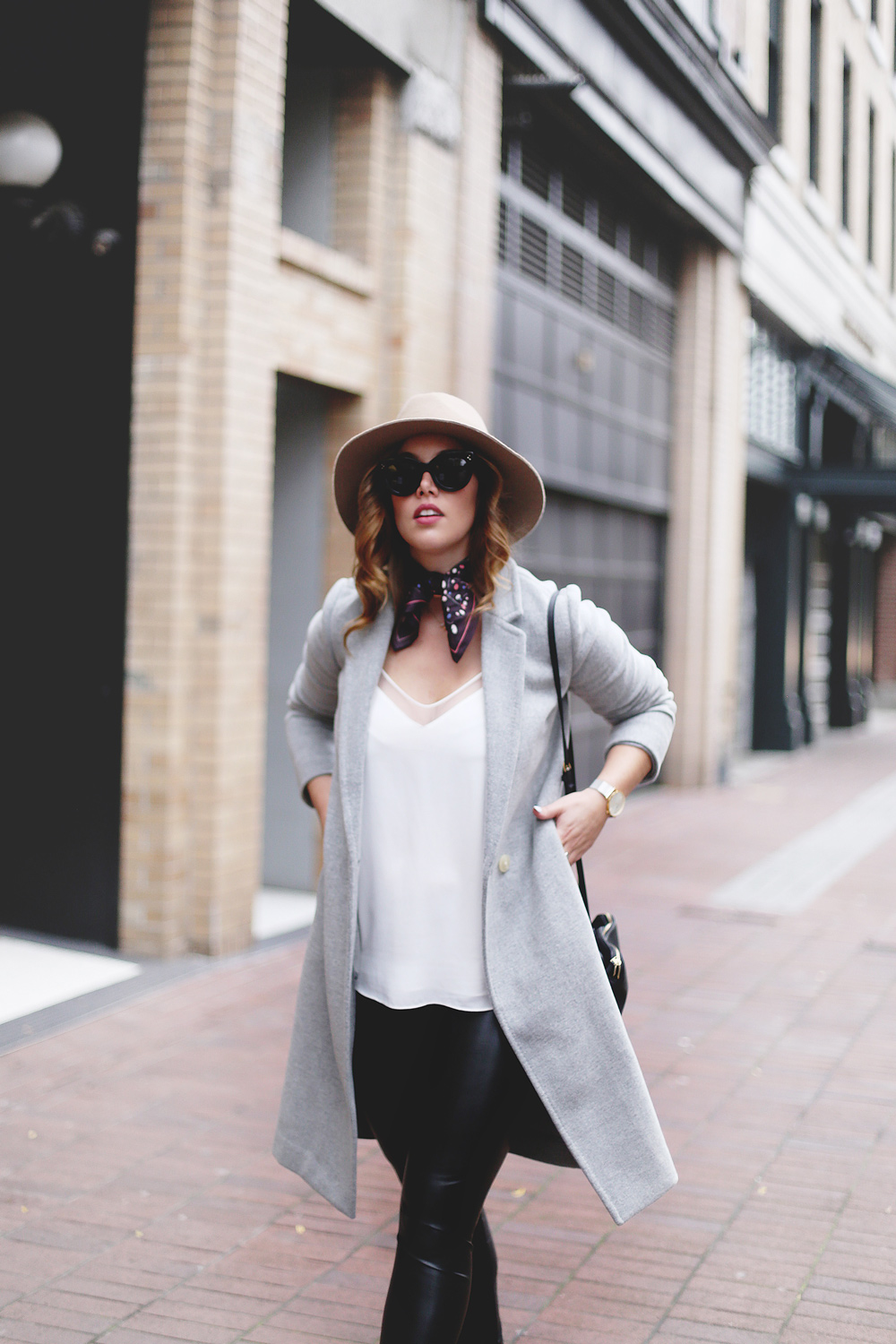 This look literally entirely came about from a desire to style up my Aritzia silk scarf, which I've worn pretty obsessively since getting it actually. The aim is always to let a piece like this take centre stage without begin obvious or over-the-top about it (i.e. I didn't decide to go full Parisian with a beret and stripes and a cigarette dangling out of my mouth, though that all kind of sounds cool too). The wool coat I can't stop wearing (this one's similar in style and on sale!), a pair of sleek leather leggings (some vegan options here) and a delicate, minimalist camisole (all from Aritzia too, the obsession is real) made for a great neutral base for the rest of the look.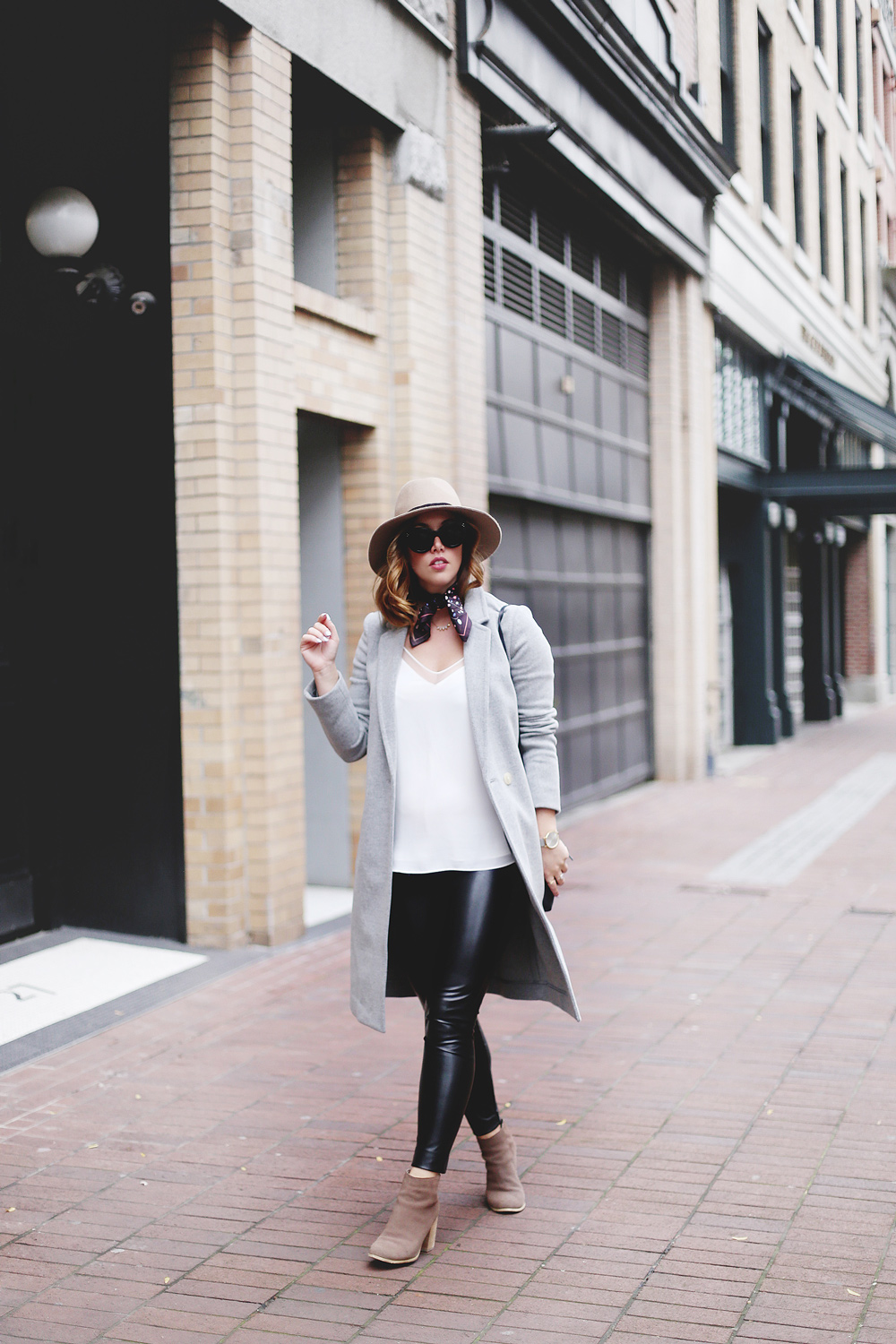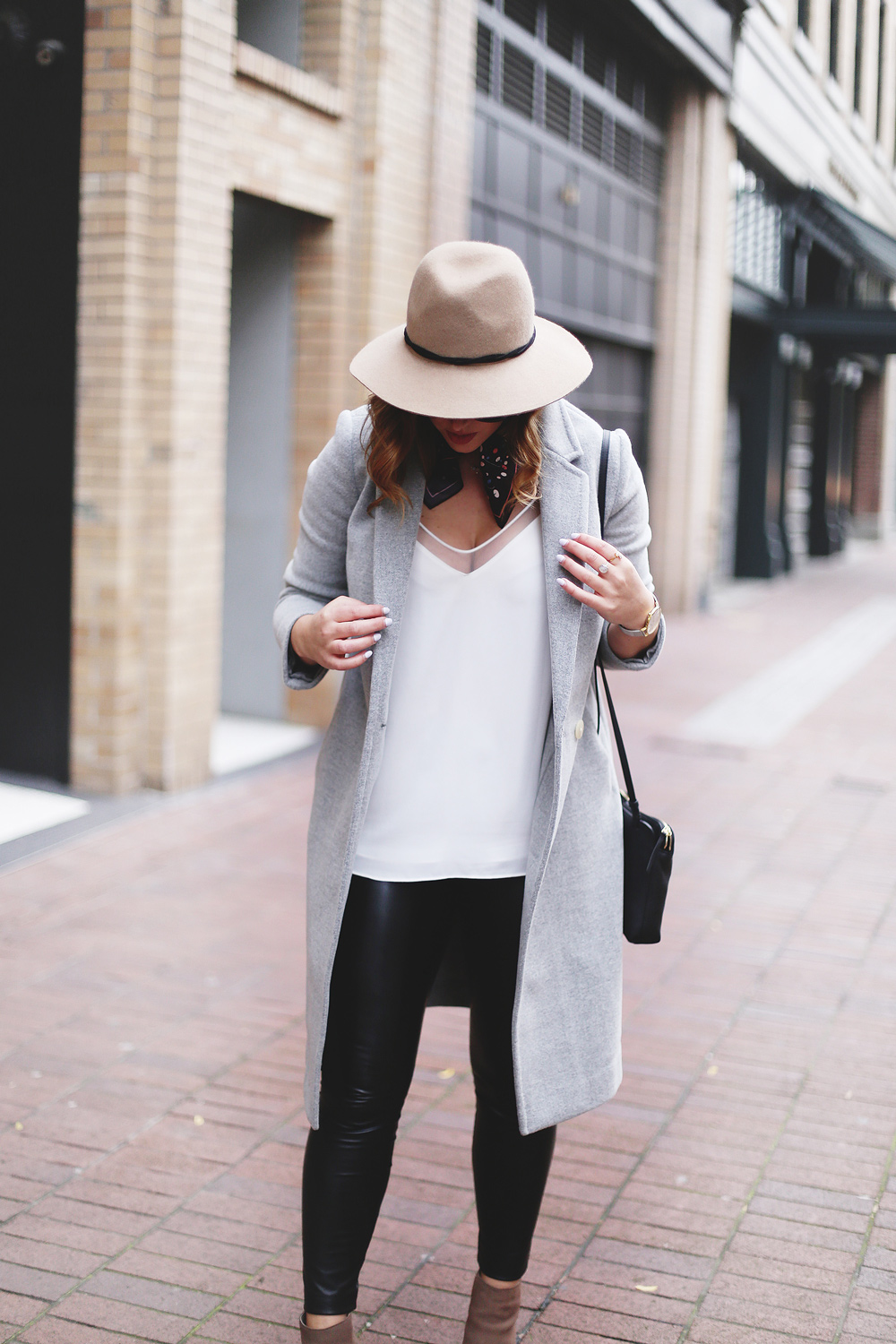 I'm a big believer in investing in neutrals for your pricier and more worn pieces (i.e. outerwear, basic t's, etc) but love how much you benefit from ensuring a piece like a scarf (or hat, handbag, etc) actually sports a cool print or pop of colour. This dotted print and the beautiful moody fall tones of the scarf were all the colour I really wanted in the whole look, so by adding a bit of depth with neutral, warm tones with some suede ankle boots (these babies are on sale!) and wool fedora hat (under $50) plus piling on the jewelry in moonstone by my girl Leah Alexandra, the look really relies more on strategic layering and stacking on rather than showy pieces, letting the scarf stand out more.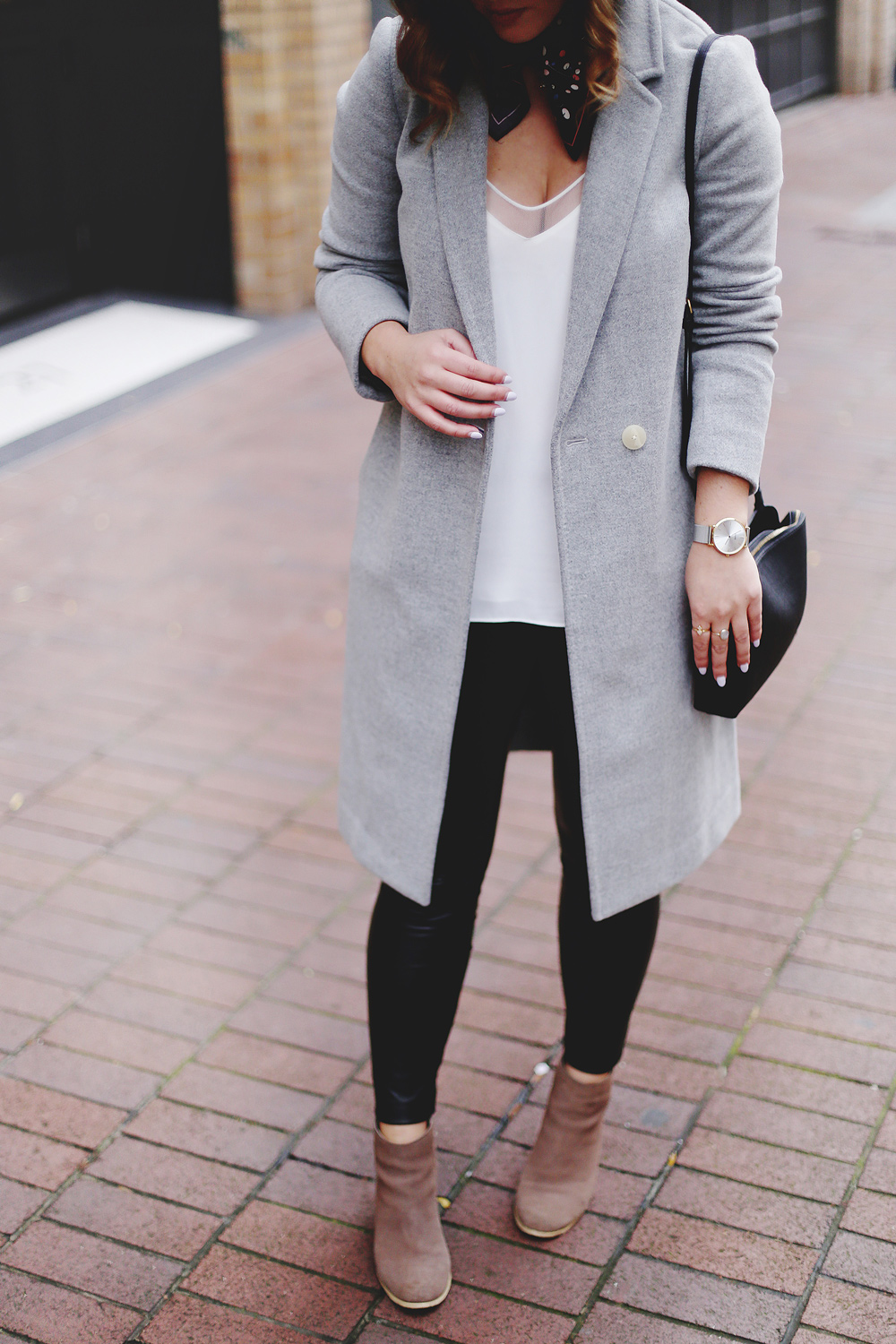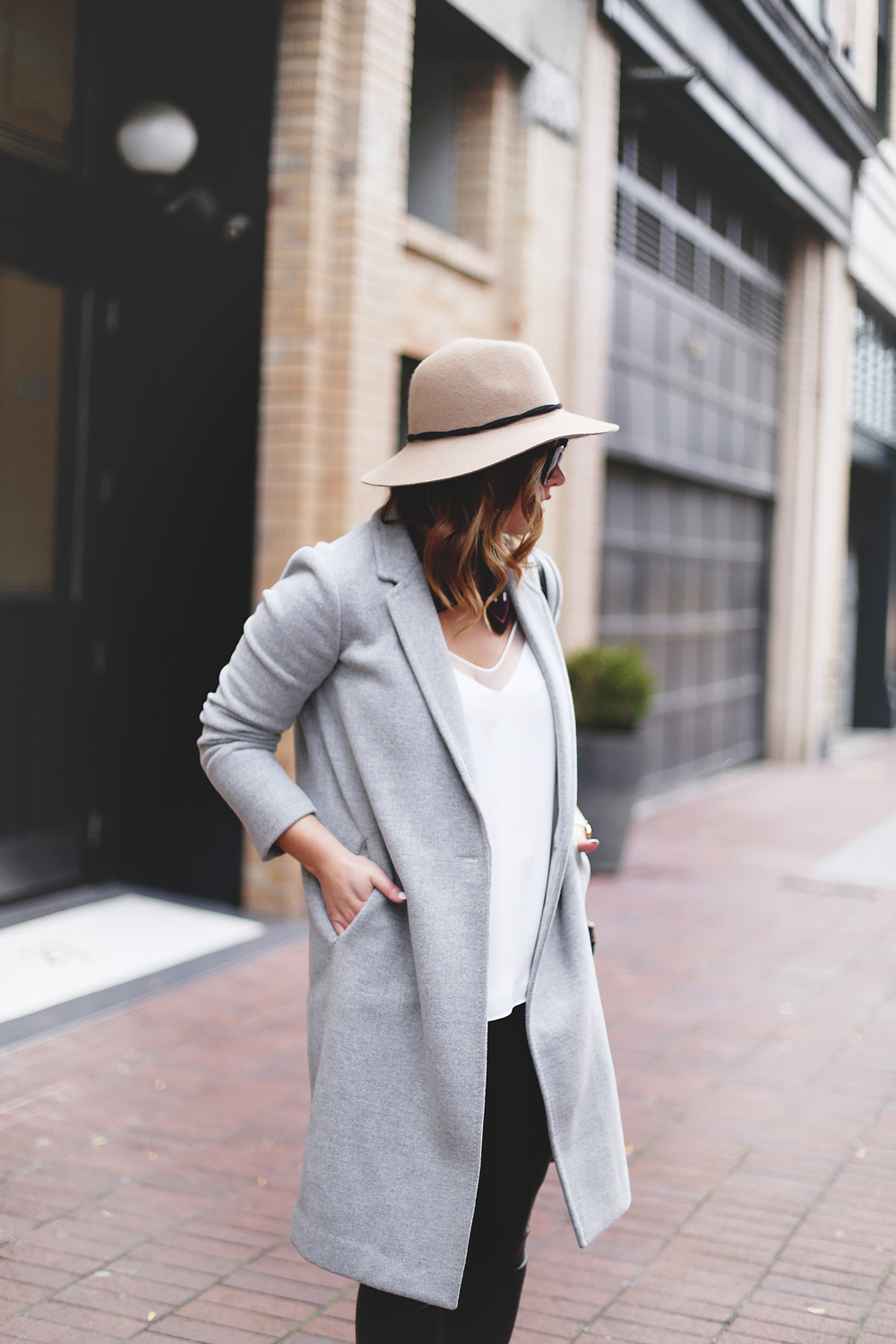 I've also been obsessively wearing my CLUSE watches (see my first post here from earlier this fall) – something about that metallic flash adds so much style and effortless cool to a look – love this blend of silver and rose gold!
Off now for meetings to tackle some really exciting holiday shoots – follow along on Snap as always (tovogueorbust) or my Insta story!
Photos by Alicia Fashionista