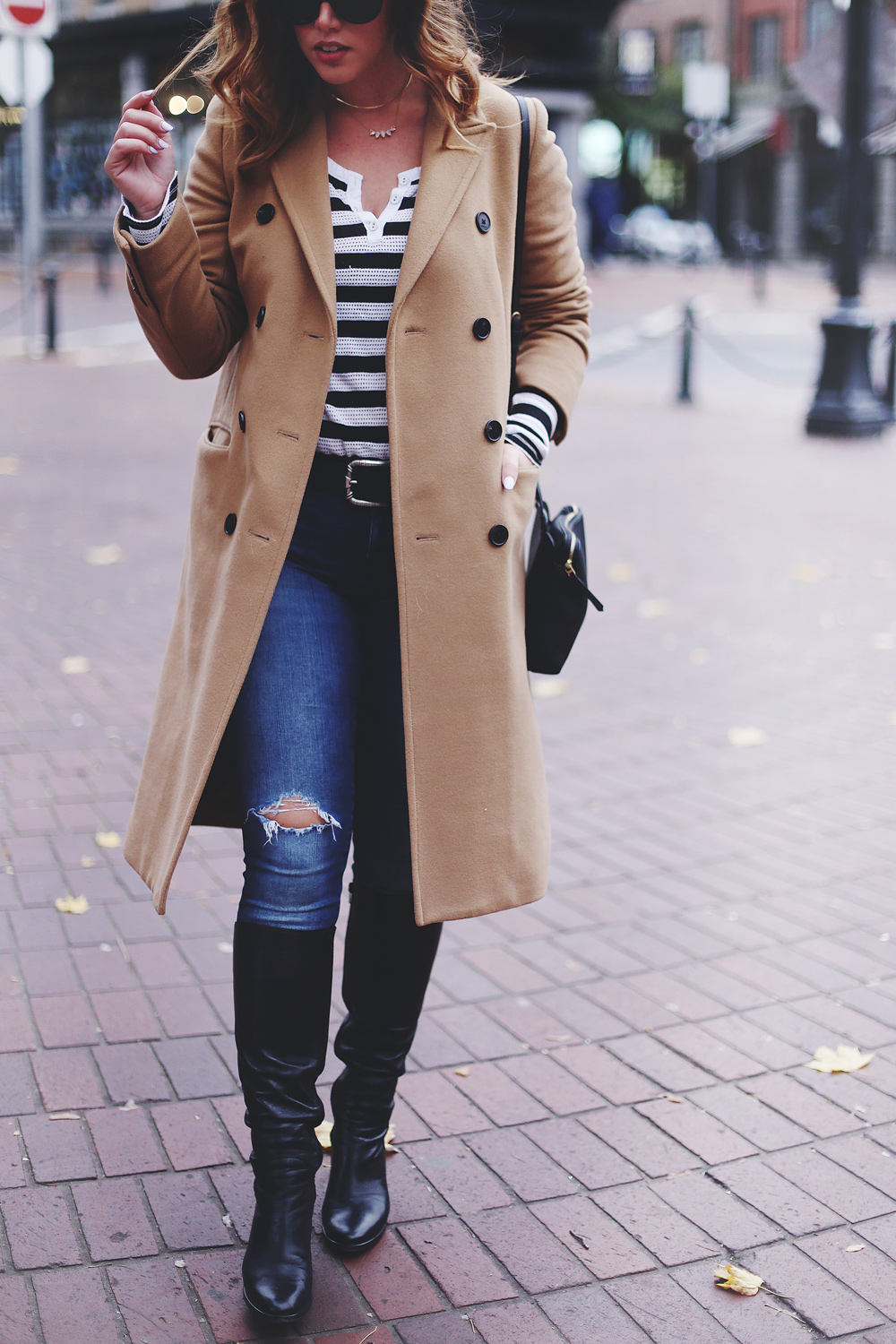 Happy Monday! I'm so ecstatic to finally be feeling a bit more like myself and getting back into the swing of things home here in Vancouver. I've actually been loving the rainy weather we've been having on repeat (like seriously, 24/7 since I've been home) because it's afforded me such guilt-free time inside catching up on rest and work! And quite frankly, as much as it might not seem like it, rainy weather actually presents us Pacific Northwesterners with the chance to break out some cool pieces that are seriously rainy day lifesavers.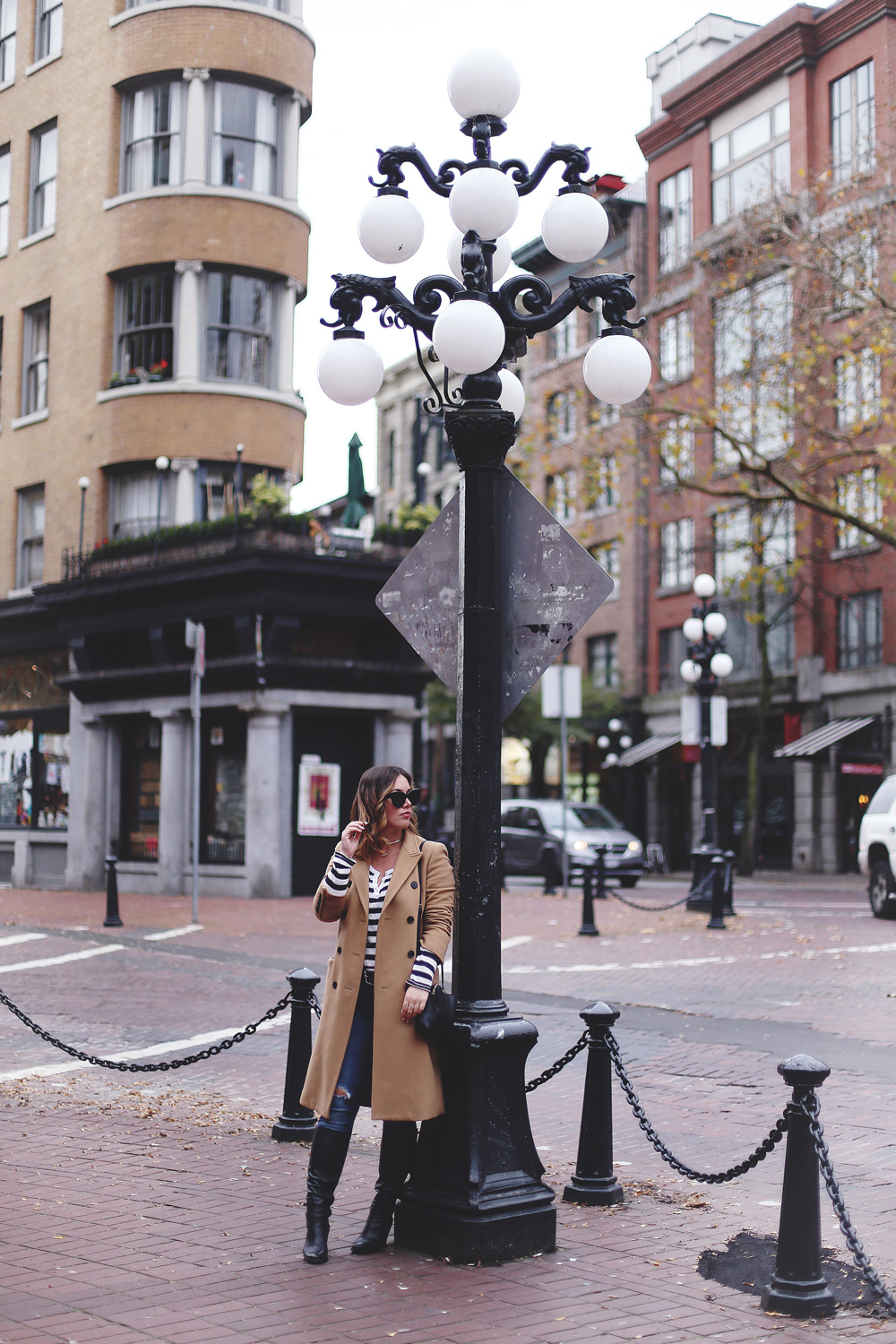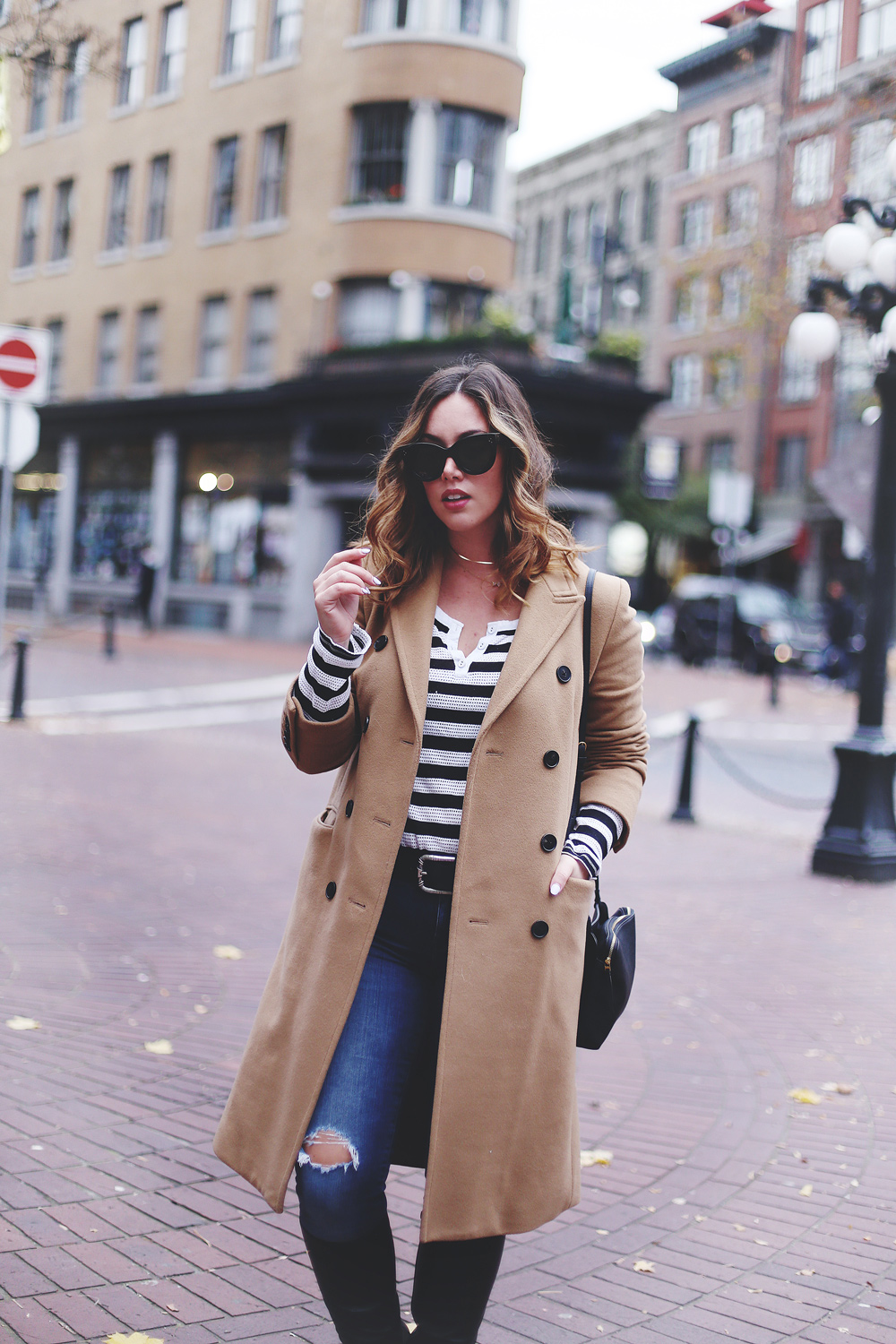 While the first thing that comes to mind is a good pair of wellies when the rain starts coming down (and on that note, this post breaks down a really simple style formula with Hunters for miserable wet days!), did you know a lot of brands are offering waterproof options for a bunch of their styles? I styled up these La Canadienne boots last year two ways (check it here) and I've been wearing them a ton the past week or so.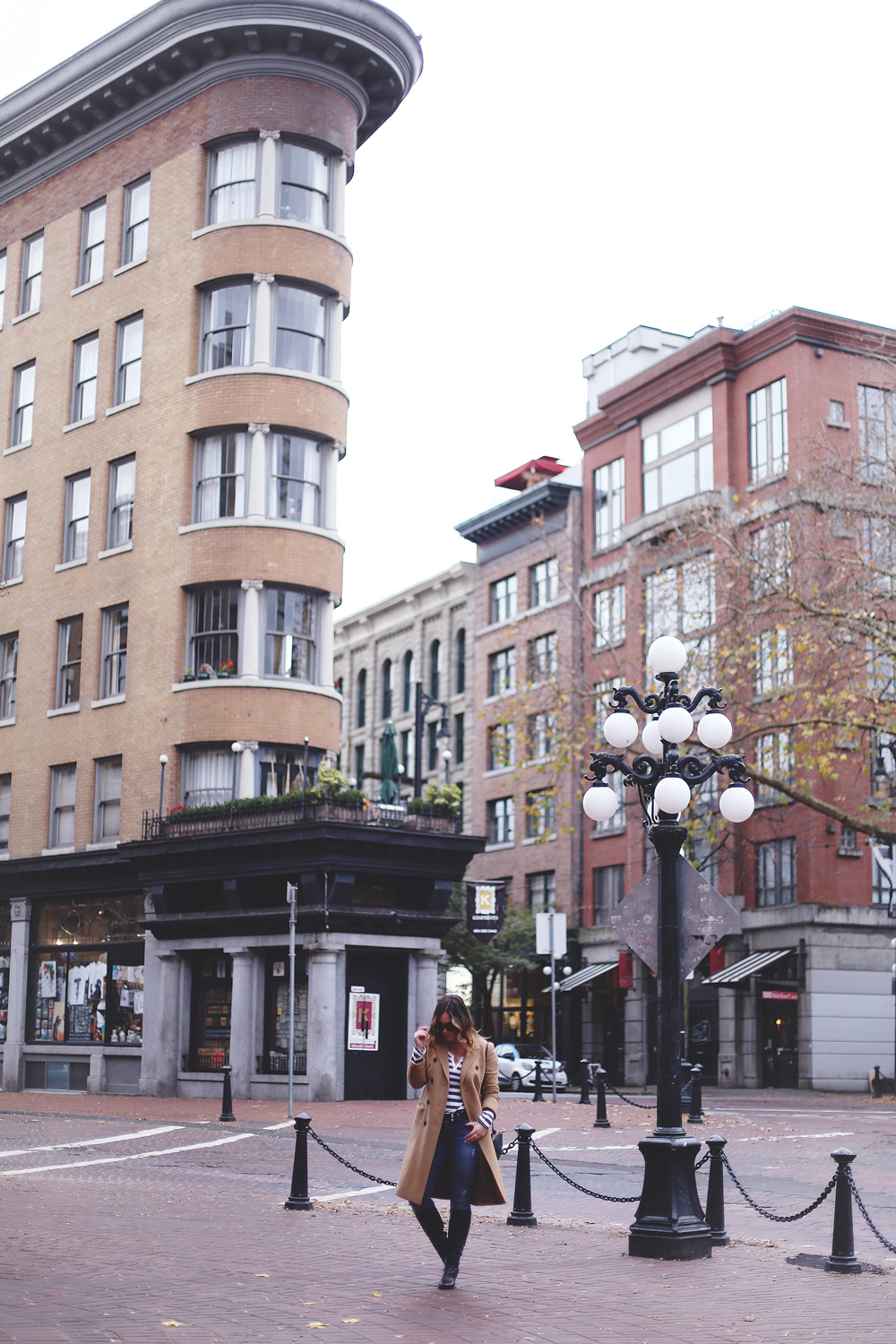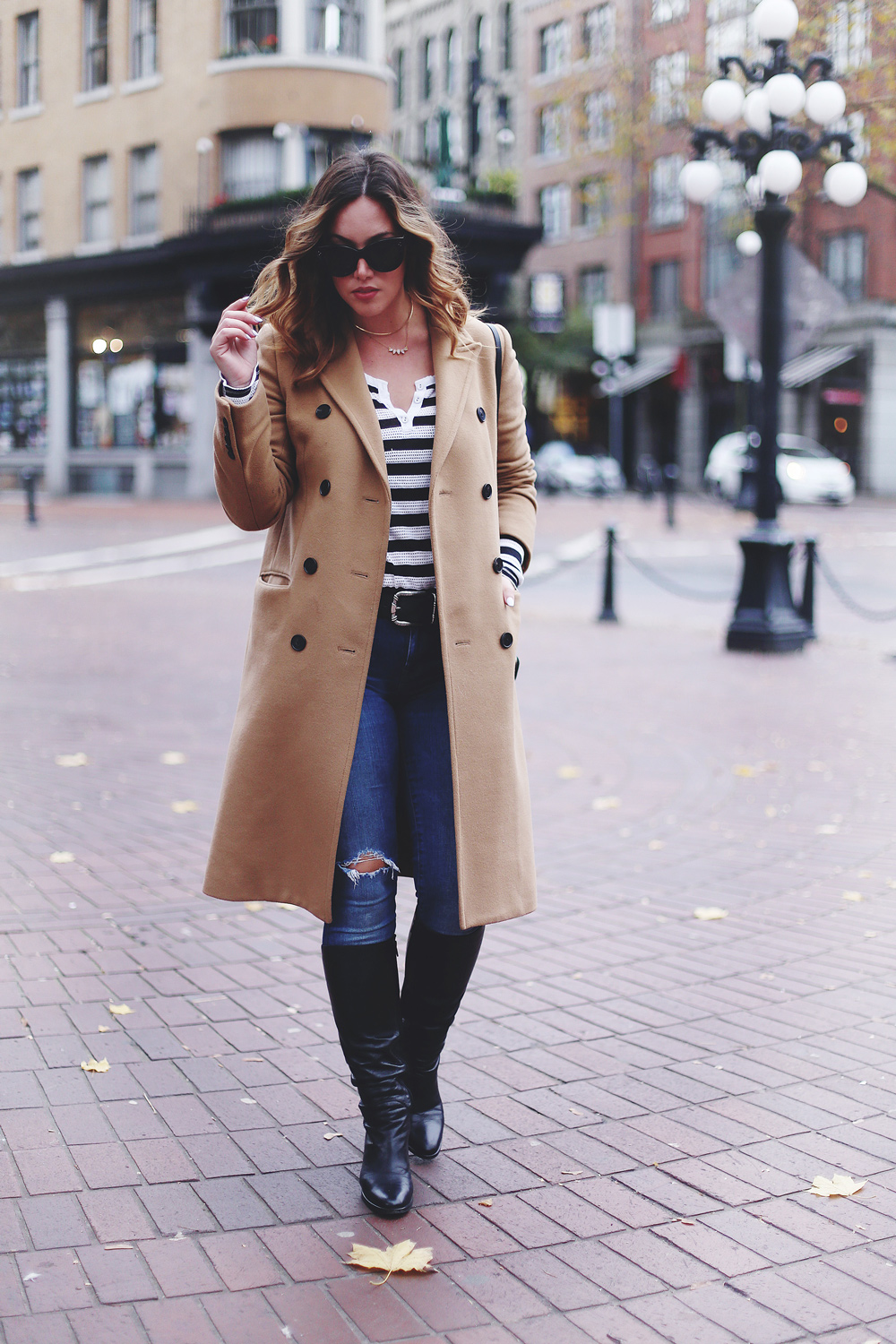 Not only are they waterproof, they are beyond comfortable and best of all, the heel on these babies elevates all of my looks. Drizzly day style made easy—paired with some skinny jeans (these Mavis are faves but this AG pair are amazing too), a striped top for a pop of graphic appeal and my go-to Aritzia camel coat (this one's a great option and on sale too!), this basic formula is so easy to recreate in slightly different iterations all season long.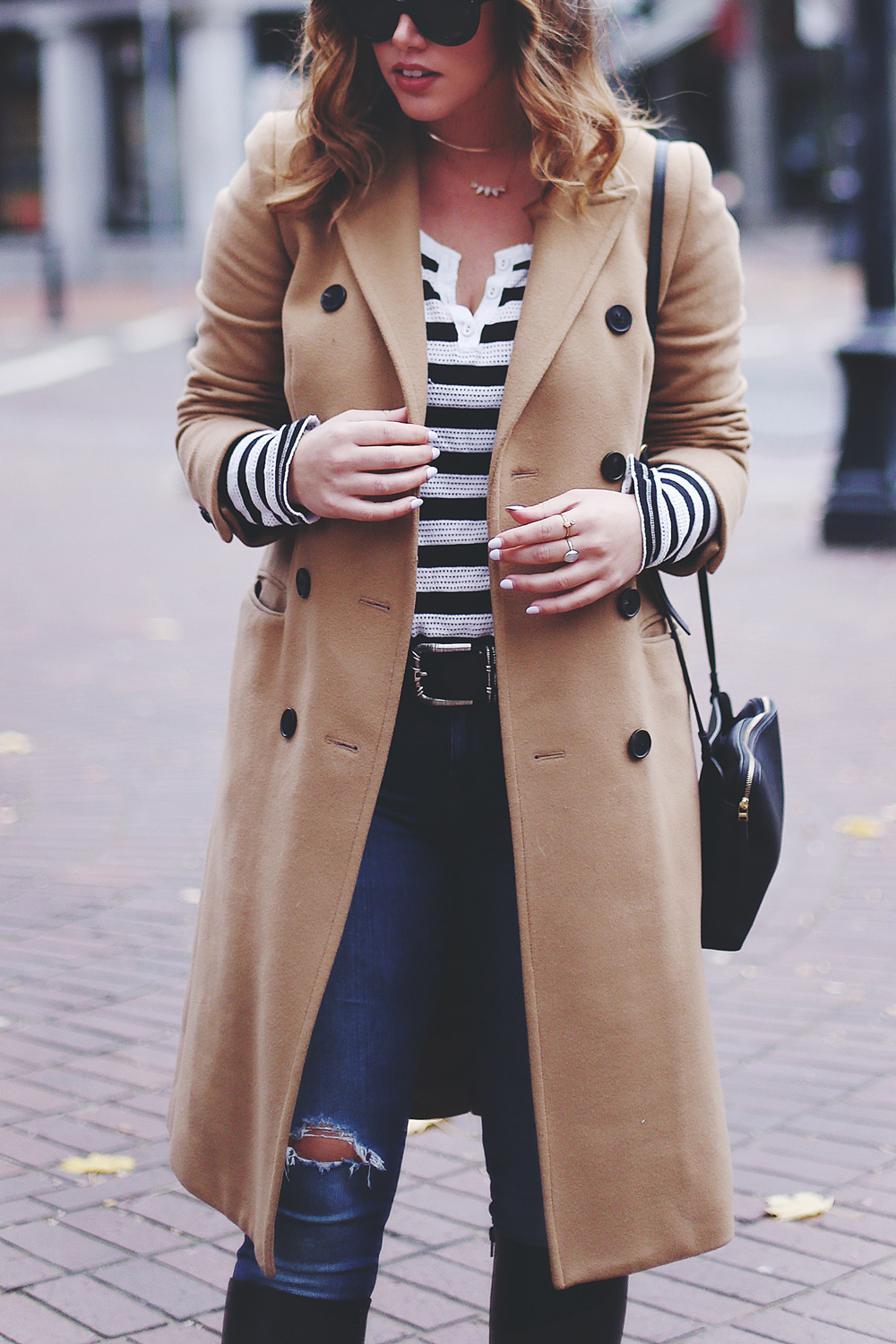 Leesh and I were lucky enough to get a little break while walking her little pup Reggie in Gastown so the Celines came out right away of course, especially because I may have forgotten eye makeup that day. Thankfully had on my new favourite lip shade that quite a few of you have messaged about: Secret Salma by Charlotte Tilbury, the perfect neutral rose shade! And my Leah Alexandra jewelry of course – pretty much wear this talented lady's pieces every day. PS quick aside to thank everyone who entered Leah and I's giveaway last week, got another great one coming your way this week on Insta though if you didn't win my last one!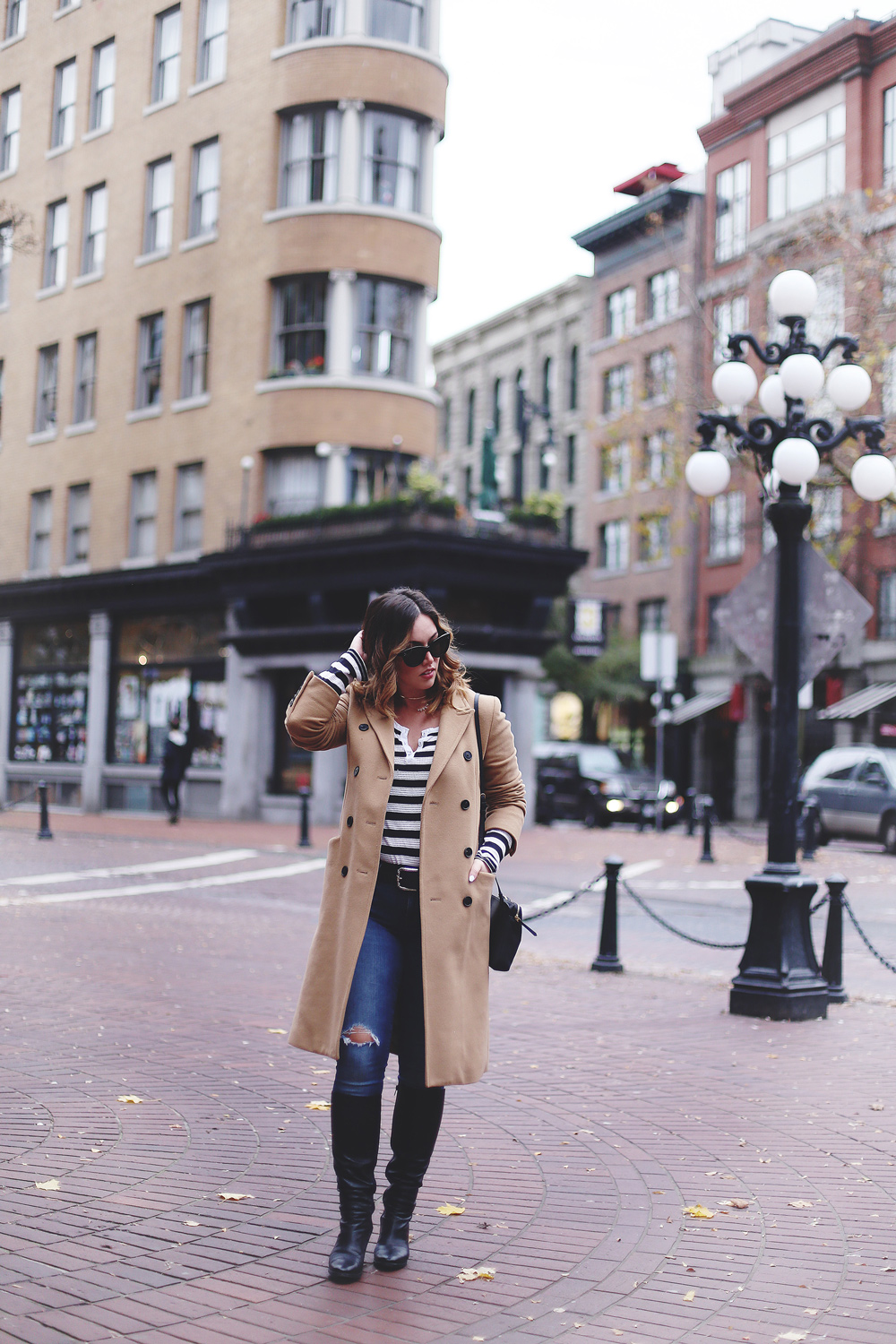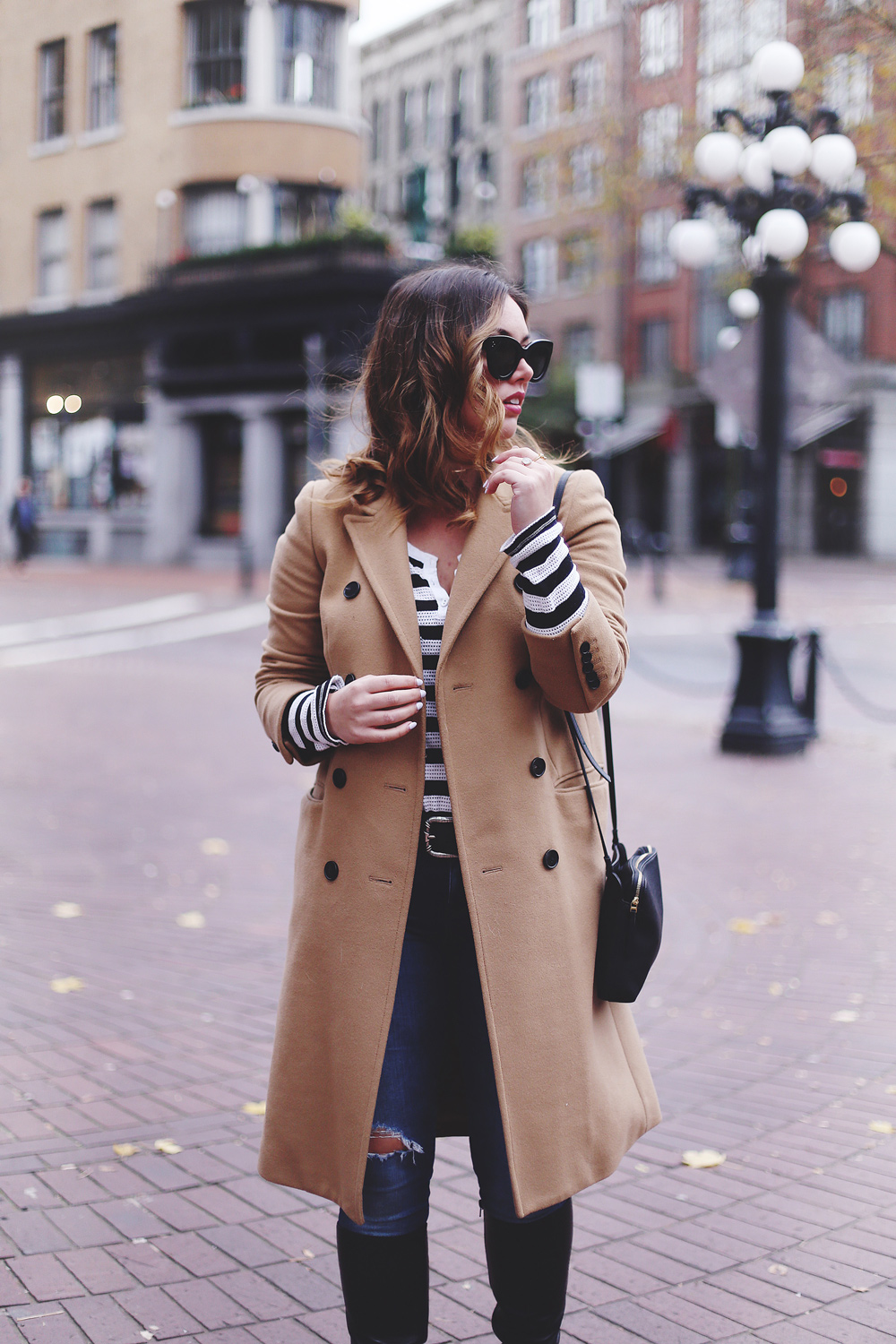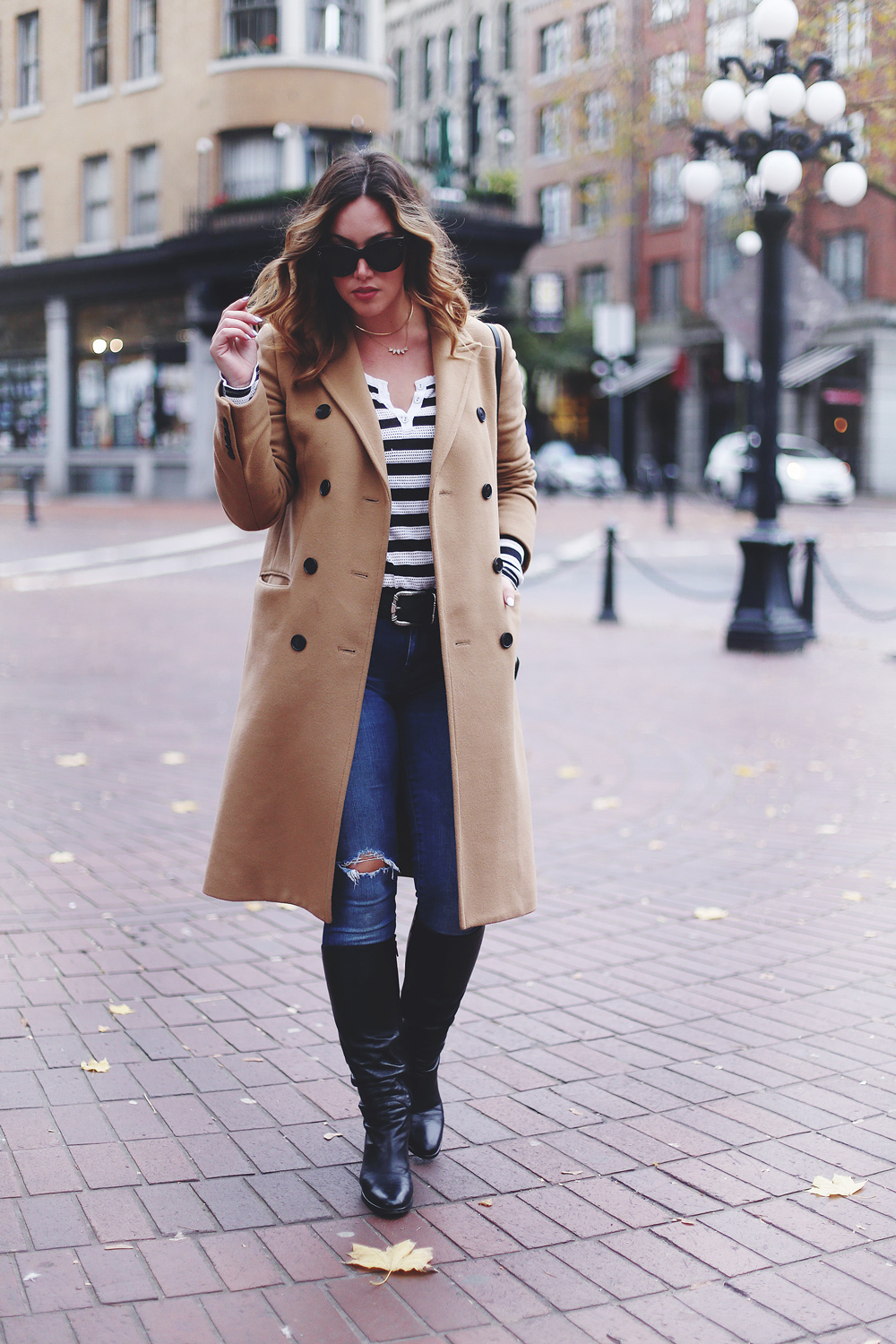 Back to lovely Gastown though, I'm just headed into the studio now to catch up on some shoots and to plan a potential exciting new trip! Nothing like getting back to your work groove after a sick spell. I mentioned this last week on Snap (@tovogueorbust) and Insta Story, but also so excited to kick off what will literally be my most epic travel series yet with my first Italy post tomorrow! Stay tuned (and if you're in Vancouver, stay dry!).