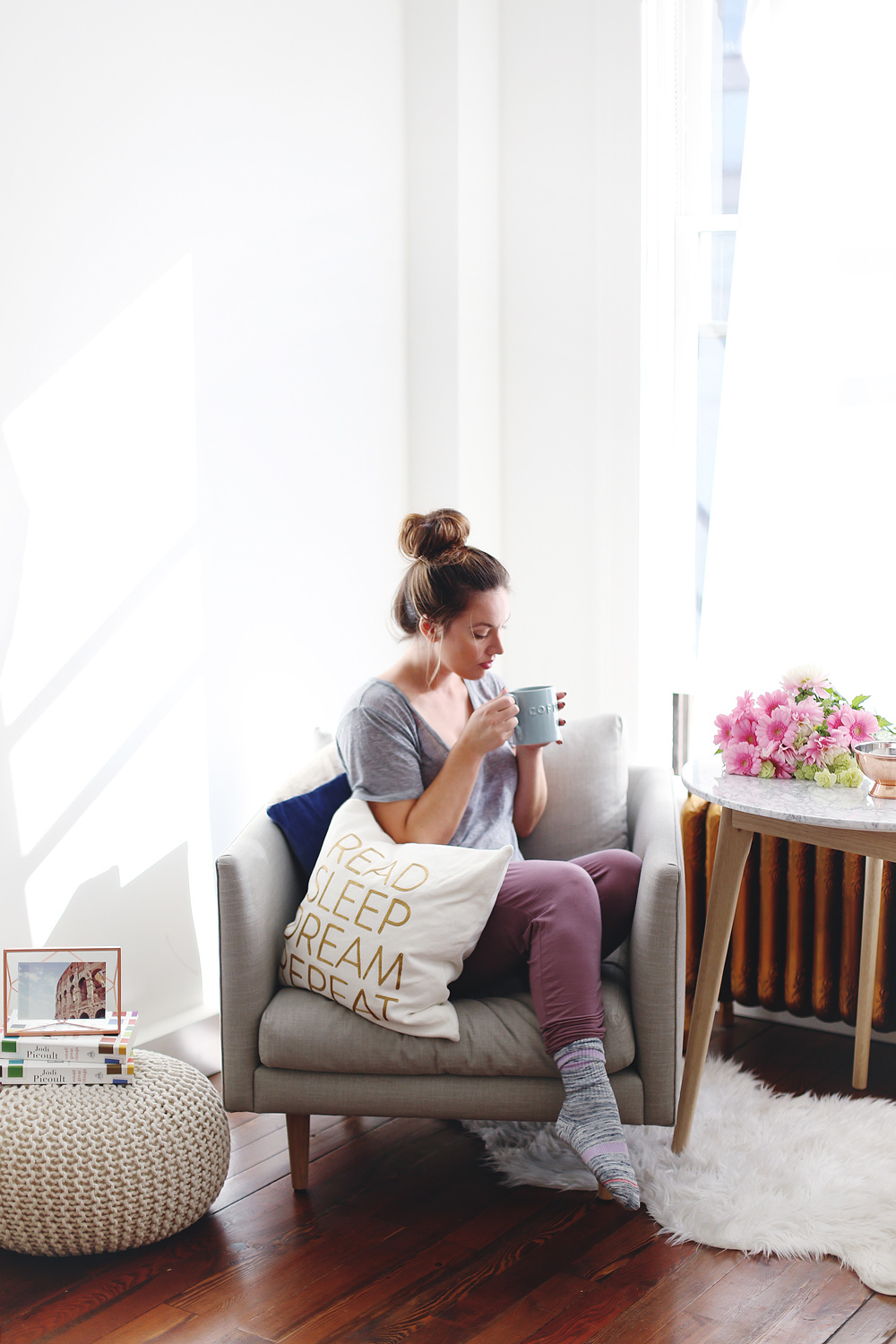 Matt and I were walking along our street the other day and talking about how much it feels as if our neighbourhood underwent a time warp while we were gone – the leaves went from just turning red before we left to Italy, to now being all brown and underfoot. Fall's rapidly turning into winter and with the amount of rainy weather we've been having, now more than ever I'm craving cozy times inside. All things hygge, from pot after pot of tea to candles lit every night to devouring new books like no one's business (more on something fun for you bookworms towards the bottom of this post!).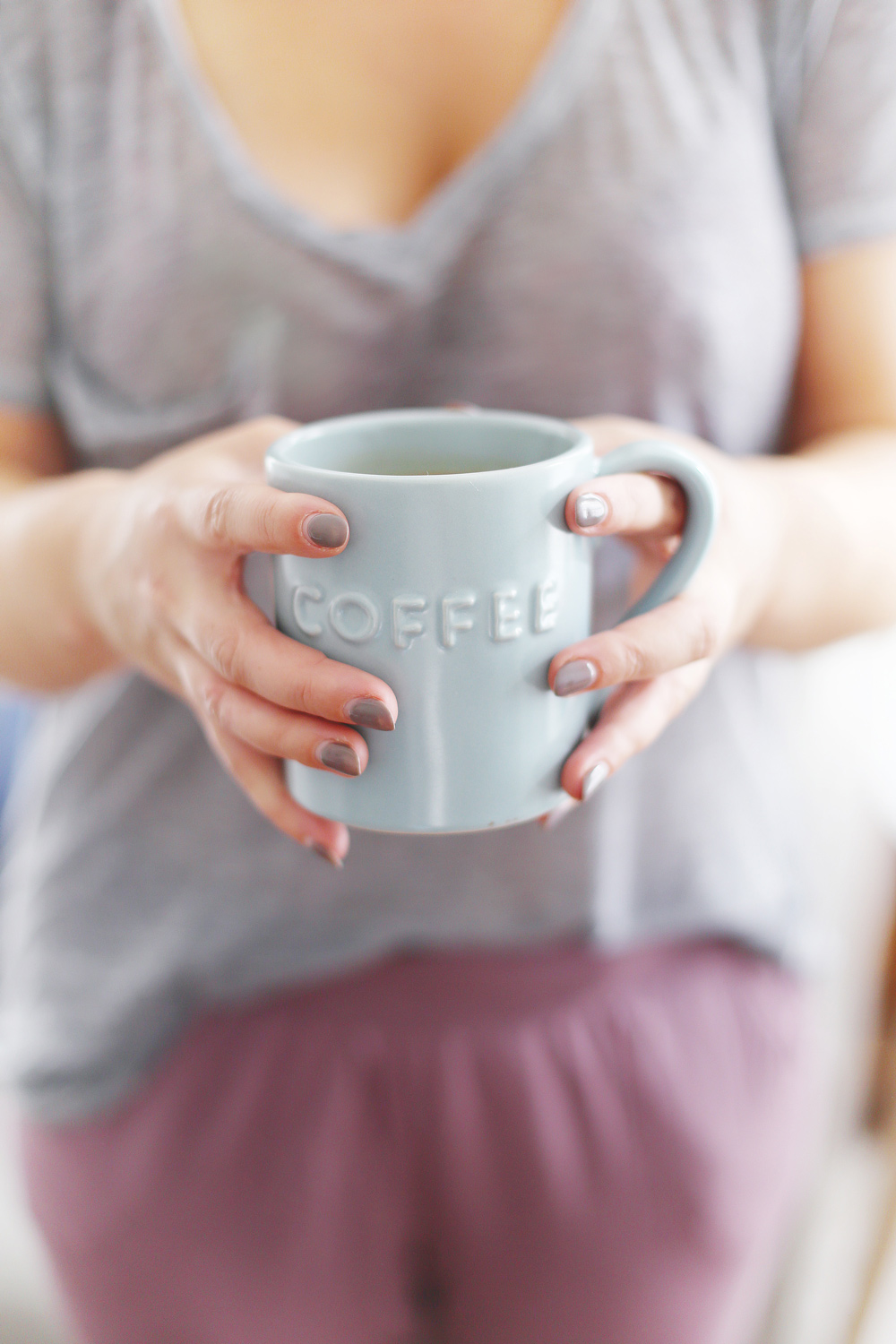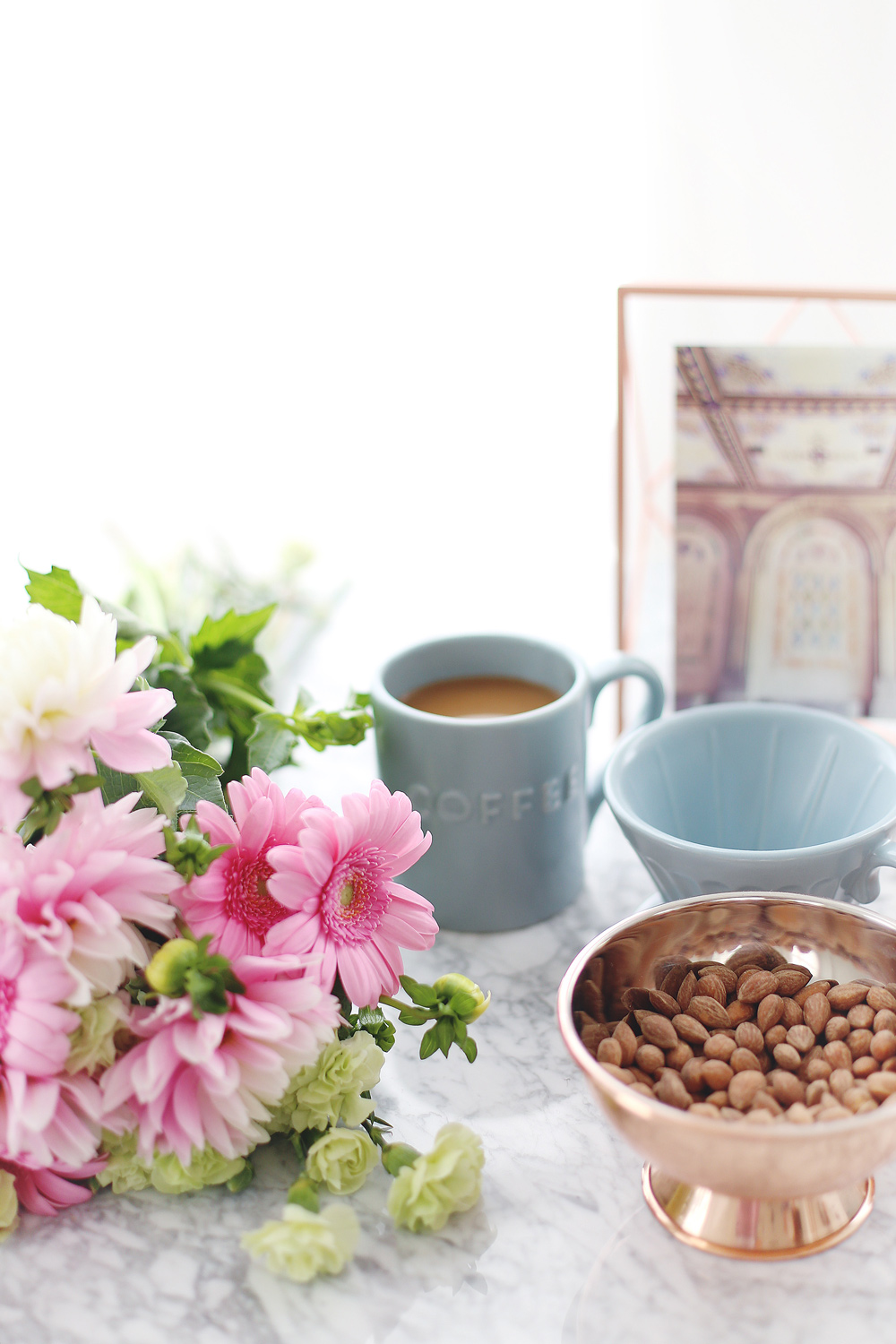 While I've been making my apartment all kinds of cozy, Alicia and I have started an annual tradition (can it be called tradition when it's our second year strong?) of updating our shared studio space with beautiful decor pieces from Chapters to make the chilly days cozied up inside working away or shooting all the more lovely. We're both big coffee drinkers and it's such necessary fuel especially on those grey, yucky days – obsessed with this coffee dripper & mug set so that I can brew up coffee in-studio! Something about copper dish ware too is so perfect for this time of the year, and it goes so well with out mid-century decor – we've been keeping this copper bowl filled with snacks 24/7 and the matching mugs are our new go-to's for post-shoot cocktails (spiced Moscow mules, anyone?).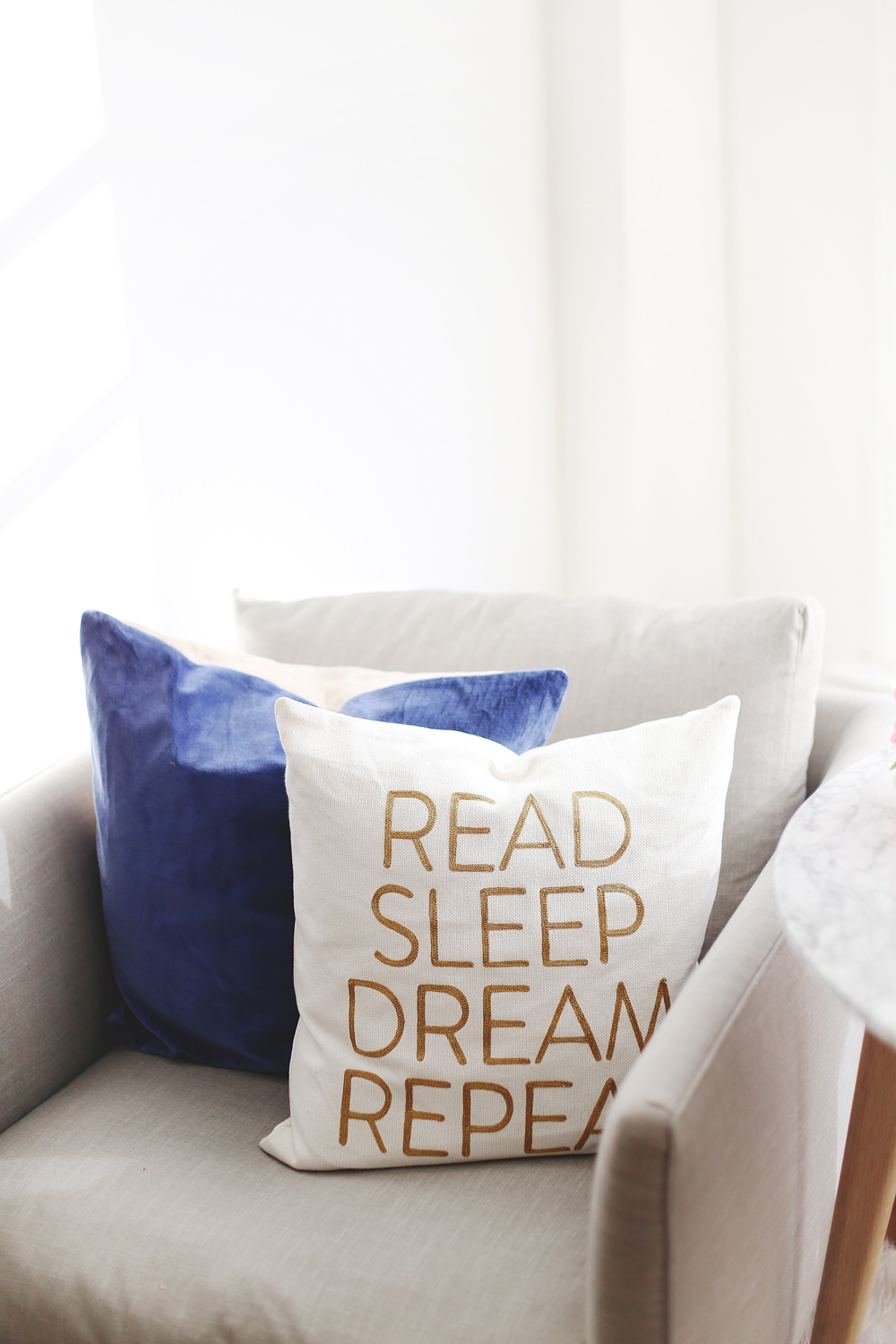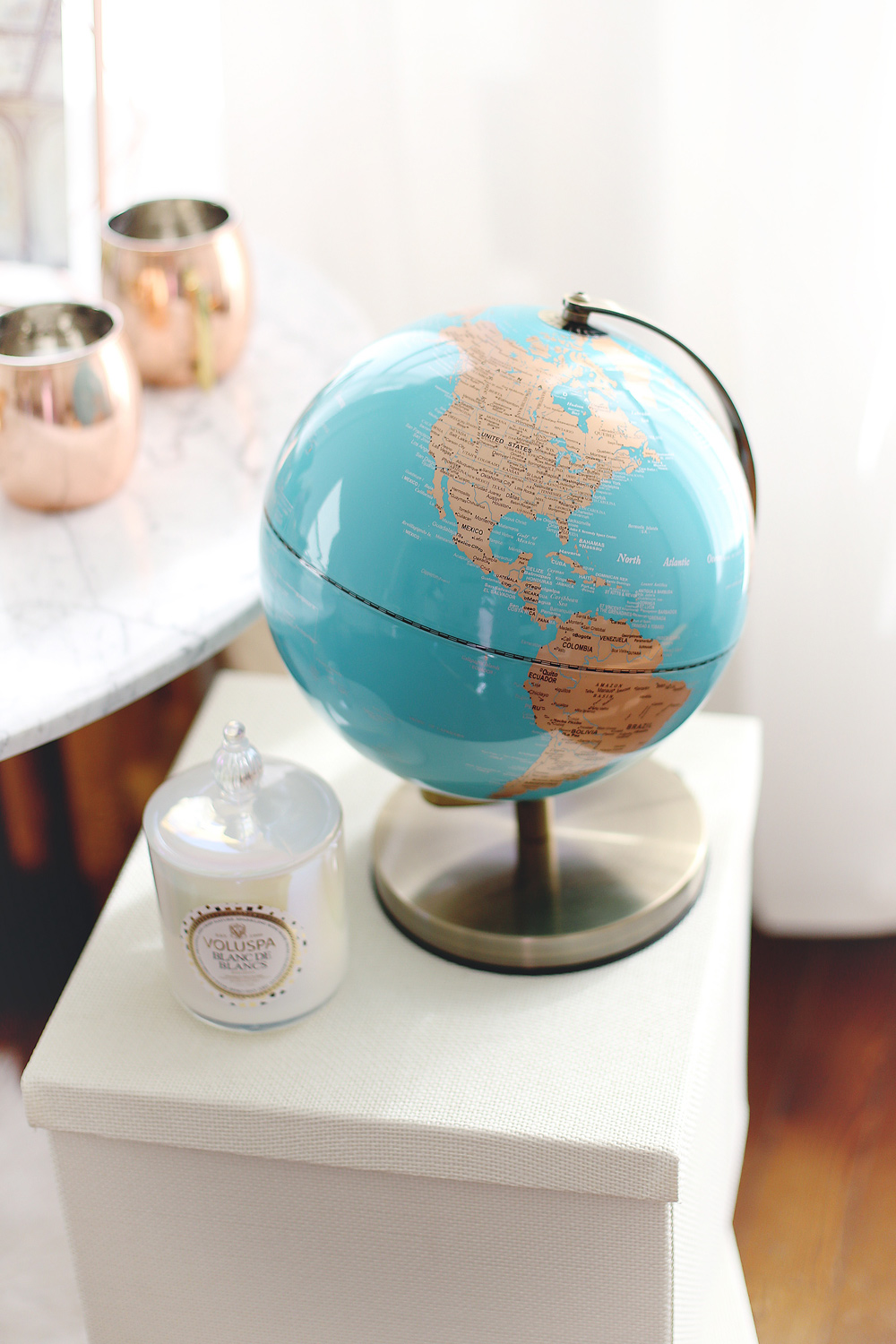 Matt has put a serious kibosh on my pillow obsession at our place but at the studio, we can fully indulge in the pillow bonanza. Honestly nothing brings together a room (or brings a seasonal feel) more, and this Read Sleep Dream Repeat pillow is the perfect cozy reminder. And can we talk about this velvet one? Love adding some texture in, especially one that's so on-trend for the season and in one of my favourite colours. Pairs perfectly with this globe – for a studio space where everyone is pretty obsessed with travel, this one's got us dreaming of new destinations (preferably sunny ones) when we're stuck in weeks-long rain spells.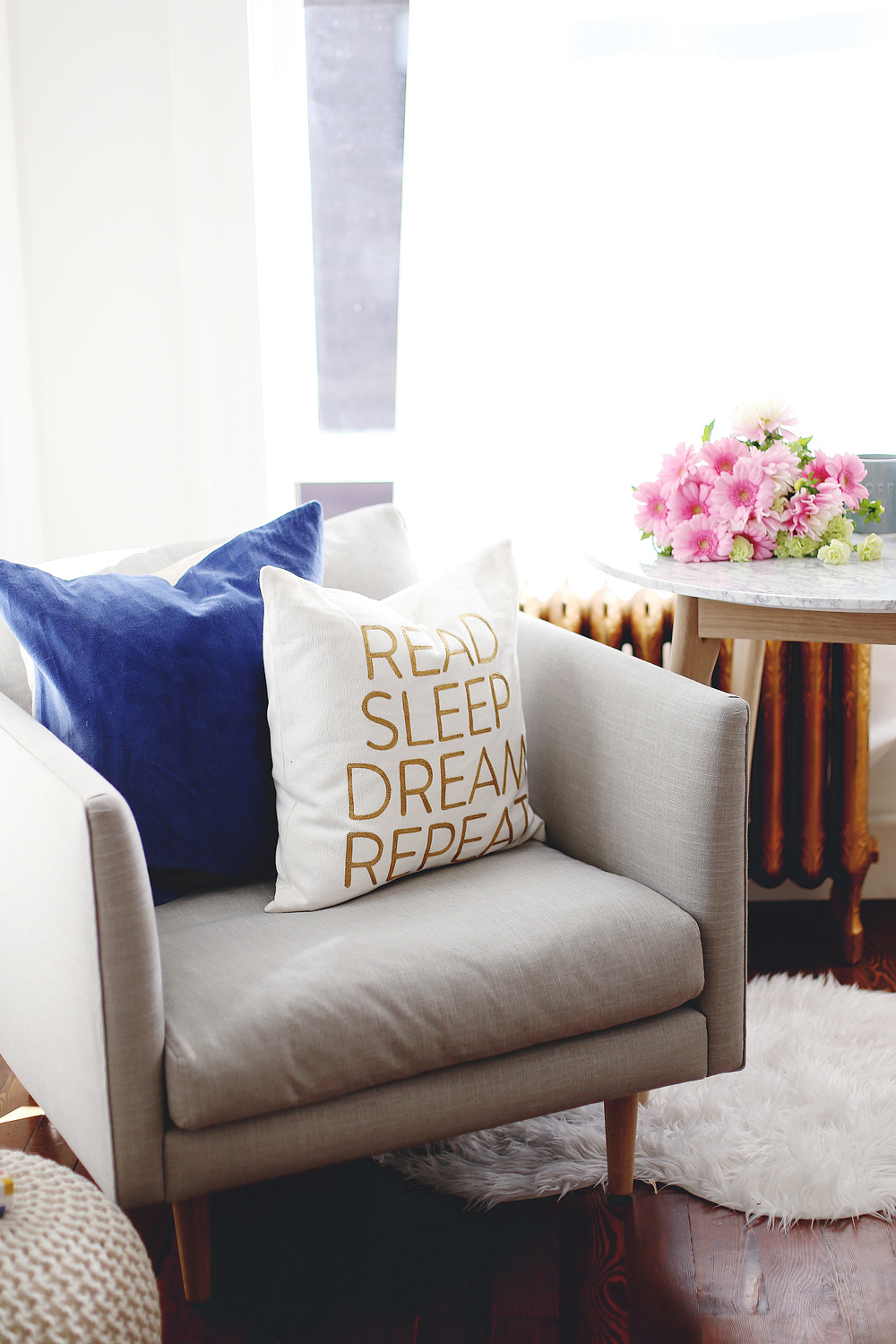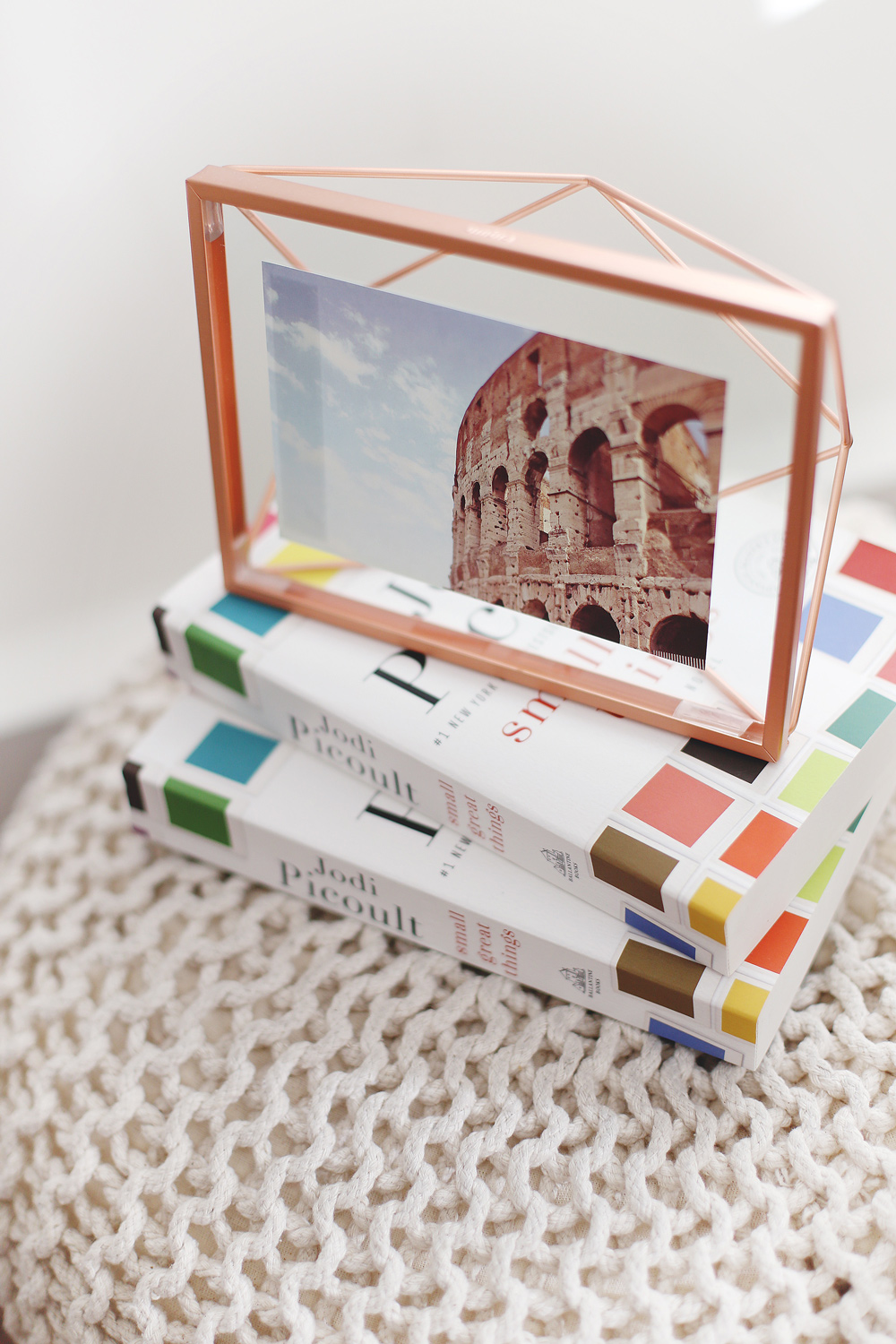 Now for something fun! While I've always been a big reader, since last year I've really been making a point of diving into a good book more often. I did a ton of it at the beach or in the park during the summer, but there's really no better time than in the winter. Rather than burning through a serious Netflix binge, I've been trying to turn off everything, light a candle and cozy up with some wine or tea to a good book these days. It's been so much better for my soul and I was so excited to hear Leesh has been getting into the bookworm groove too.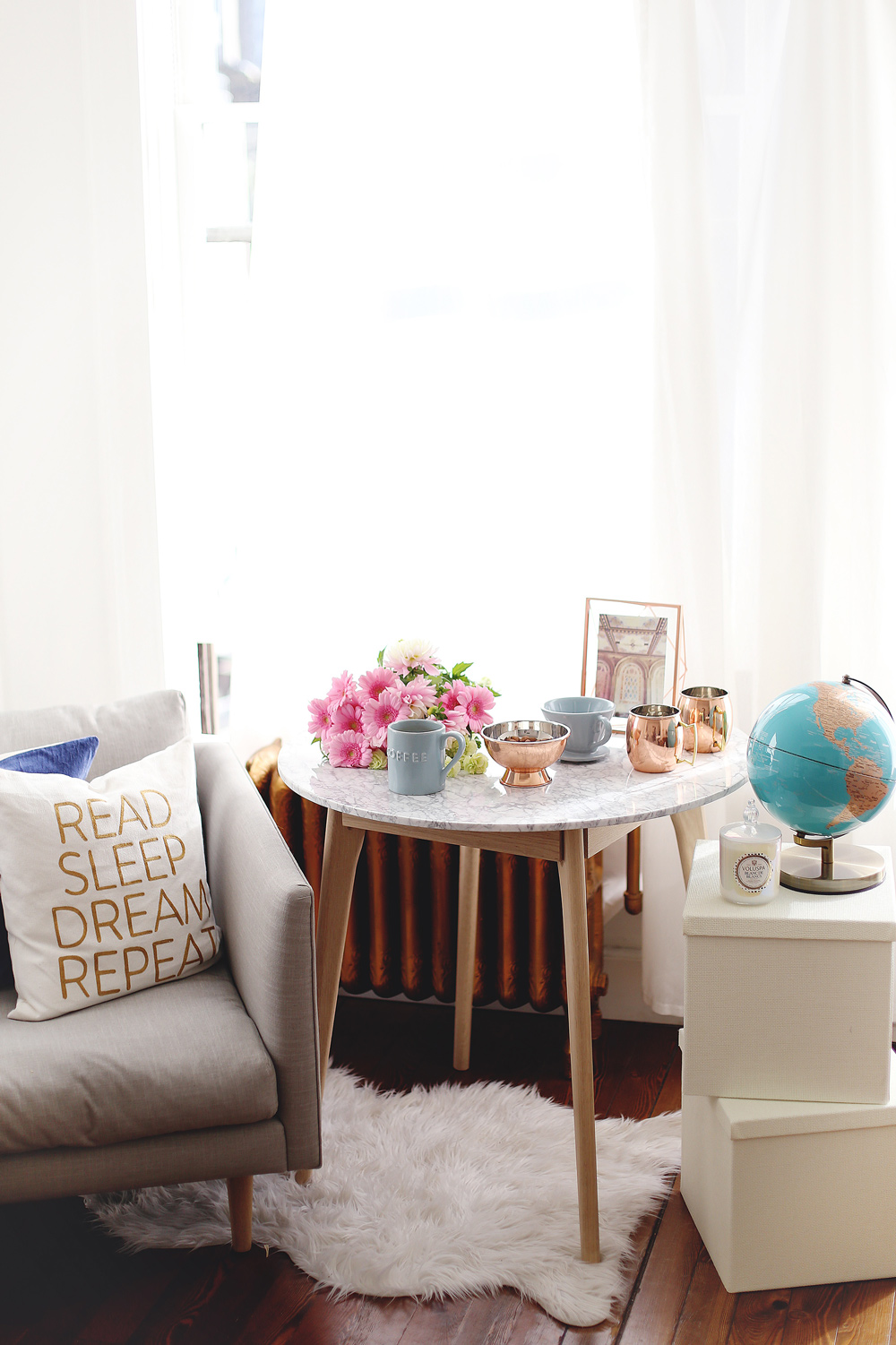 We're so excited to officially introduce #areallygoodbookclub – it's hard to meet up with all of our friends (whether you're like me who have a bunch of best friends dispersed all around the world or have friends who are just really busy and hard to get all together!), and so we're starting a bit of a virtual book club of sorts with Jodi Picoult's Small Great Things! We're just cracking the book open ourselves tonight so whether you pick up the book or download it onto your e-reader, we'd love for you to join us in indulging in the season and diving into a great read! Two weeks from now, we're going to have a little Twitter party (complete with a glass of Pinot and some snacks!) so that we can all talk about the book, what we got from it and more!
Best news of all: we have two extra copies of the book, so if you're in Vancouver and are able to pick up locally in the Gastown area, we have a copy each to give so that you can join in! Comment below if you'd like it and we'll sort something out!
A big thank you again to Chapters Indigo for making our space so beautiful! Shop their latest pieces right over here!