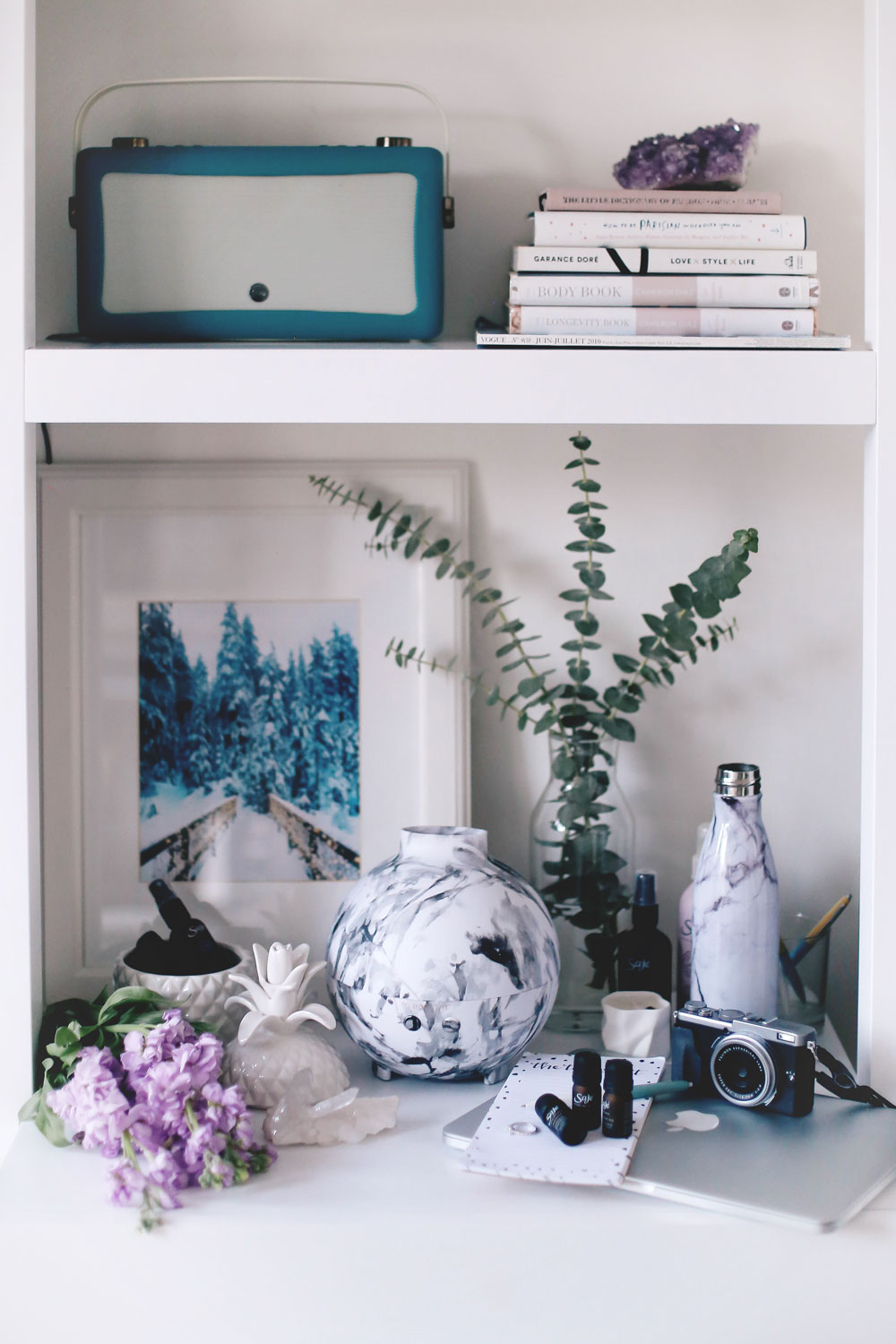 I have some last minute gift guides coming your way guys because if there's one way I do holiday shopping, well…it's last minute. I swear it's a disease. No matter what, I'm somehow always a cute (I like to think cute) 5 minutes late for everything or scrambling to get gifts in the last week of Christmas. I like to think it's because myself and other chronically late types are optimistic and try to cram way too much in, but it's entirely possible we just love living on the adrenaline high of always getting by by the skin of our teeth (weird). At any rate, I have you covered because this is my life, and on that stress talk, why not introduce health & wellness musts as my first guide?
I currently have two of these stunning Saje aromaArt nebulizers up for grabs over on my Instagram so that you and a friend can enjoy the health benefits of aromatherapy all year long (and to help calm holiday nerves, I have mine bubbling away right now!) but if you're needing to get something now for that health & wellness fanatic in your life, any of these picks below would be such a treat to discover under the tree come Christmas!

1. Saje aromaArt limited edition Nebulizer, 2. Saje Signature Collection Essential Oils, 3. Saje Pain Release Spray, 4. S'well Marble Bottle, 5. Pretty Happy by Kate Hudson, 6. Fitbit Alta Fitness Tracker, 7. fitbook 12-week Fitness & Nutrition Journal, 8. Gaiam Yoga Mat, 9. Jaybird Freedom Wireless Bluetooth Headphones, 10. Gaiam Restore Dual Zone Back Roller, 11. Lululemon Wunder Under leggings, 12. Herschel Duffle Bag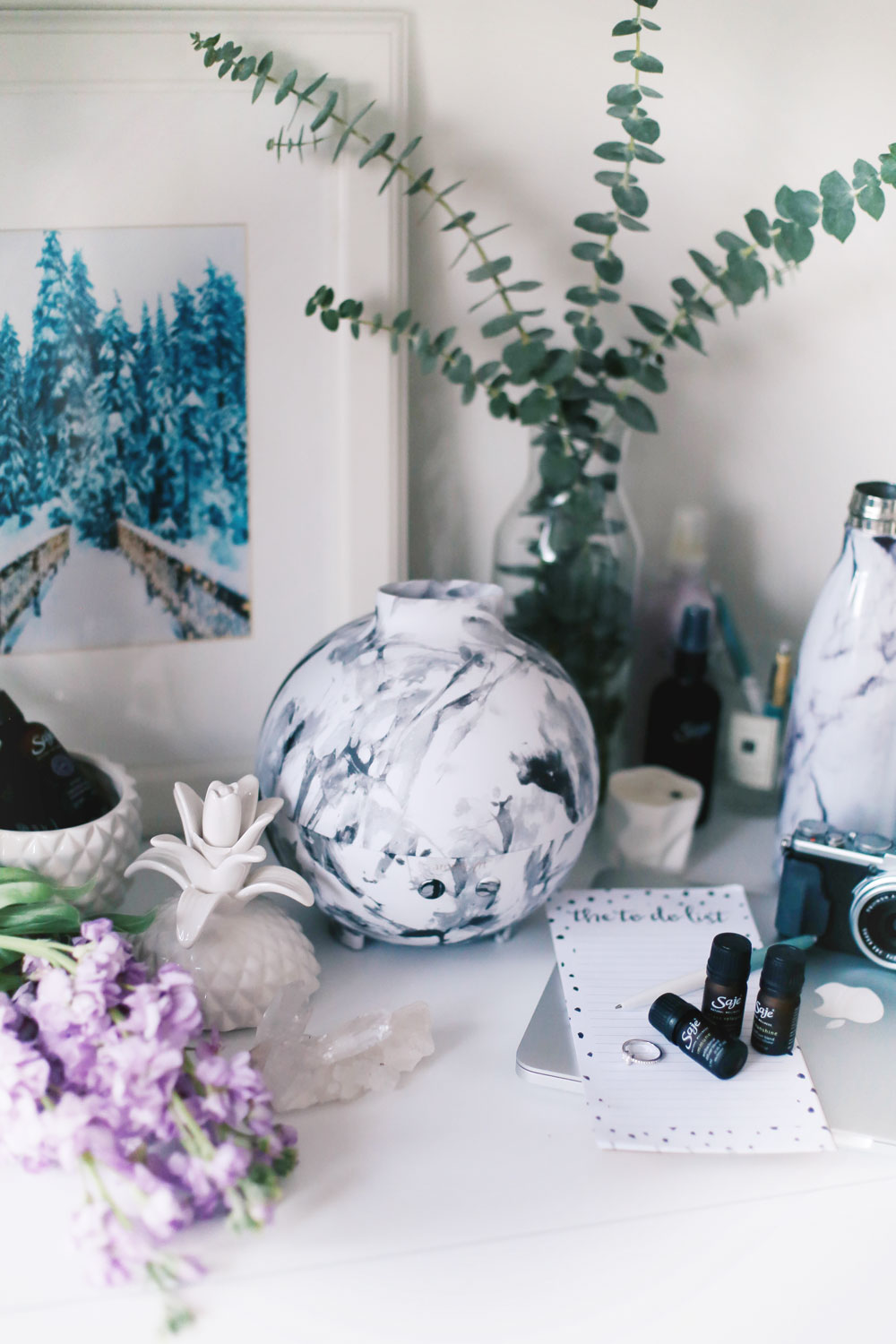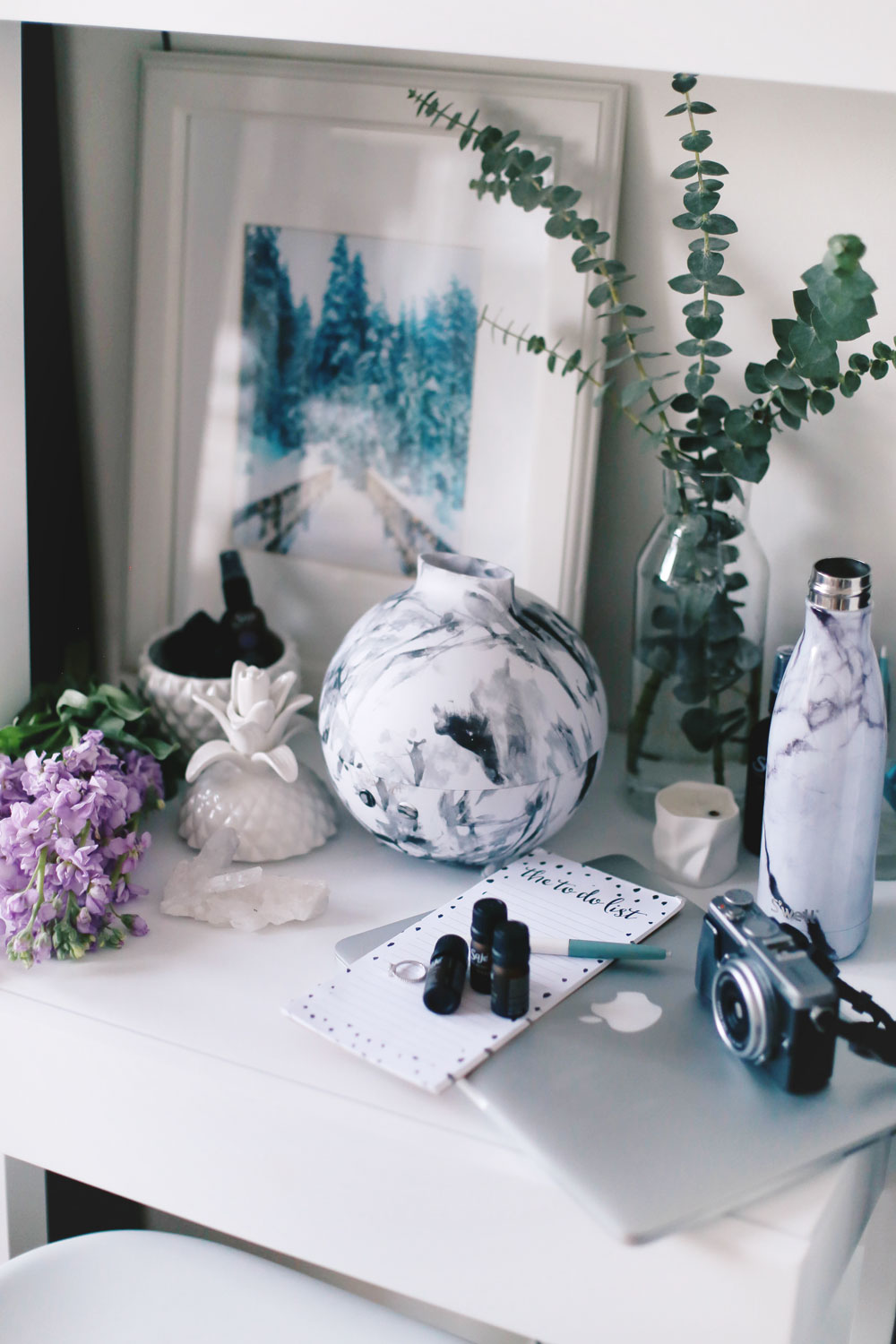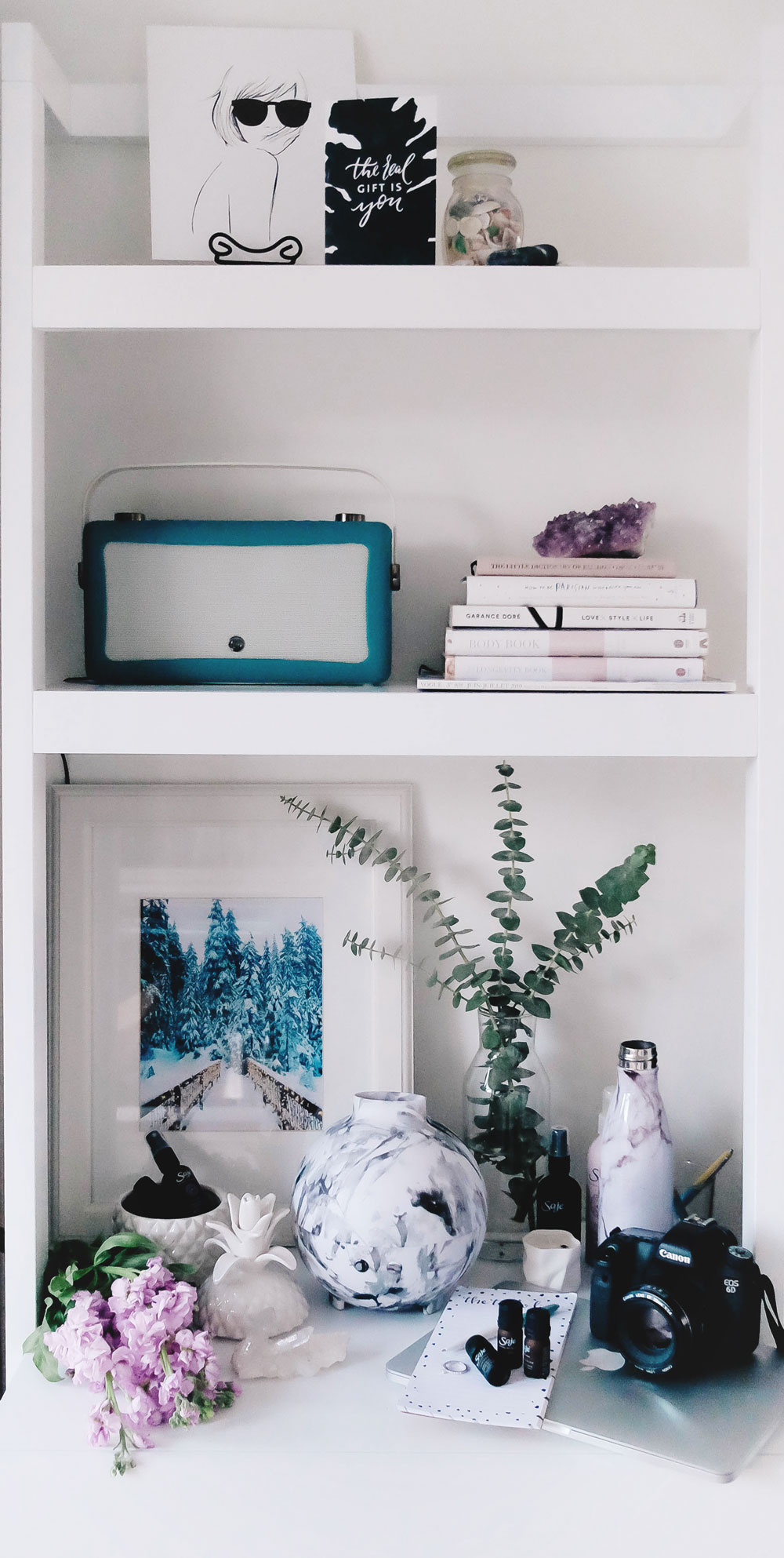 I know myself, usually my whole list is always technology (such a nerd), experiences usually pertaining to music but more than anything, fitness and wellness. I am of such a mind that the best thing you can invest in is your health (it's also how I justify my Equinox membership) – as a longtime active athlete and also as someone who's dealt with their fare share of injuries, these types of gifts are not only beautiful and make working out or taking care of myself fun, but they're more longterm investments than the typical Christmas gift too, both in their actual functional use and in the investment you're making in yourself! I have "health is wealth" scribbled at the front of my journal because especially after having been sidelined with back injuries this past year, nothing is more important to me than making sure I take care of myself.
Not listed but also equally wonderful would be some crystals chosen specifically for the person in mind (if that's their kind of thing, which it clearly is for me if the pics above are any indication!), personal training if they're looking for a kickstarter to their fitness routine, membership to their favourite studio (PS I may have something exciting in-store with The Dailey Method closer to the new year!) or a subscription to a meditation app if it's a goal of theirs to get into meditation (a personal fave is Headspace)!
Any specific requests for gift guides? Tell me in the comments below and I'll do my best to get to them in good time before the 25th! And in the meantime, get your little butts over to my Insta and make sure you've entered for my Saje Wellness diffuser giveaway – so excited for this one as they're one of my favourite brands and their products are so important to me! Just a note as well that I have all my giveaways updated and listed in the top menu bar here so that you can stay up to date with what's currently up for grabs over on my Insta!