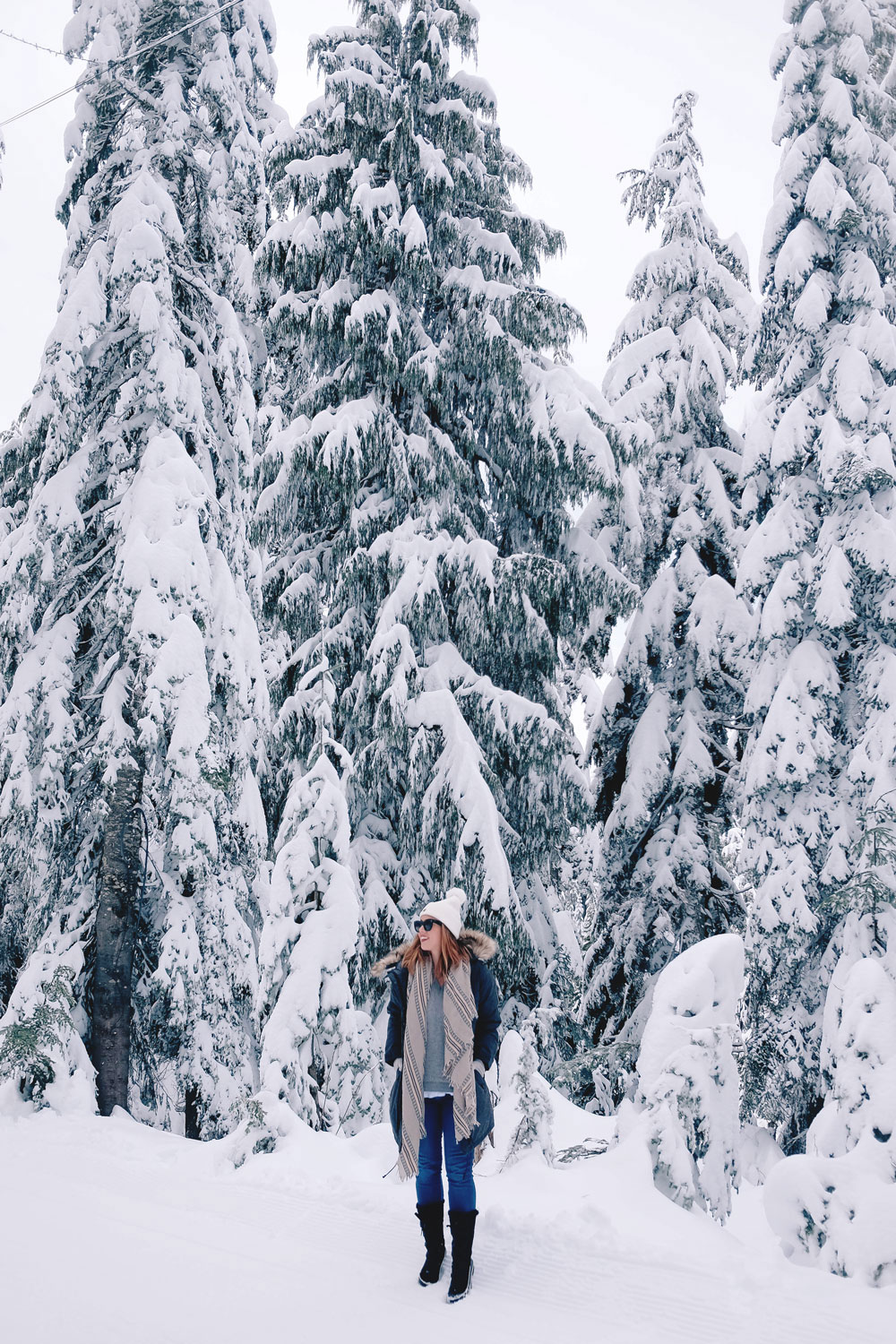 Okay we are officially 12 days away from Christmas which means if I wasn't already, it is full-steam ahead holiday content all the way up until the big day! Can you guys tell I'm a bit obsessed? The Grants take Christmas really seriously (I've heard others describe our festive fervour as bordering on psychotic but that's just 'cause they're clearly jeal) so please forgive me in advance if I borderline lose my mind leading up to the 25th.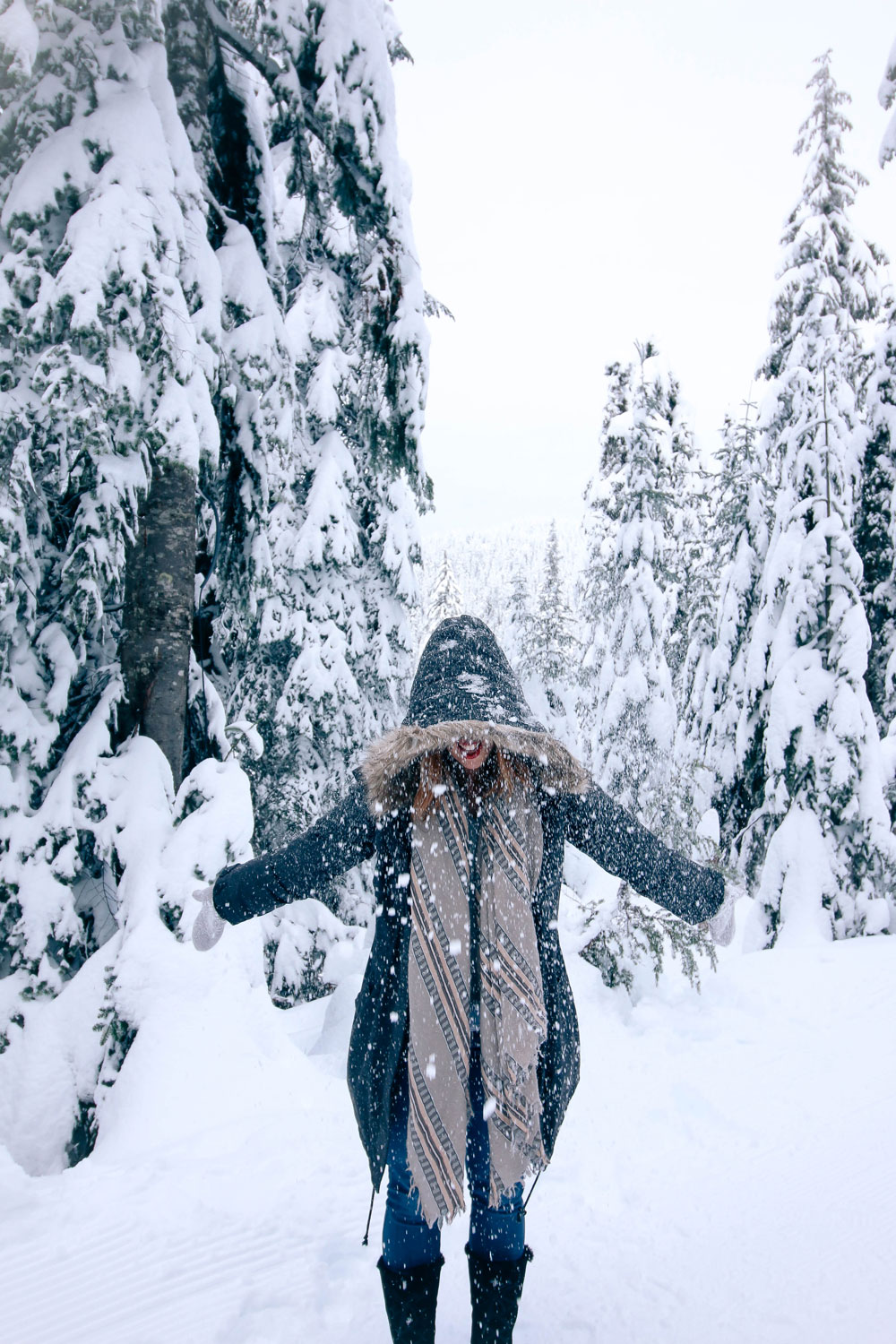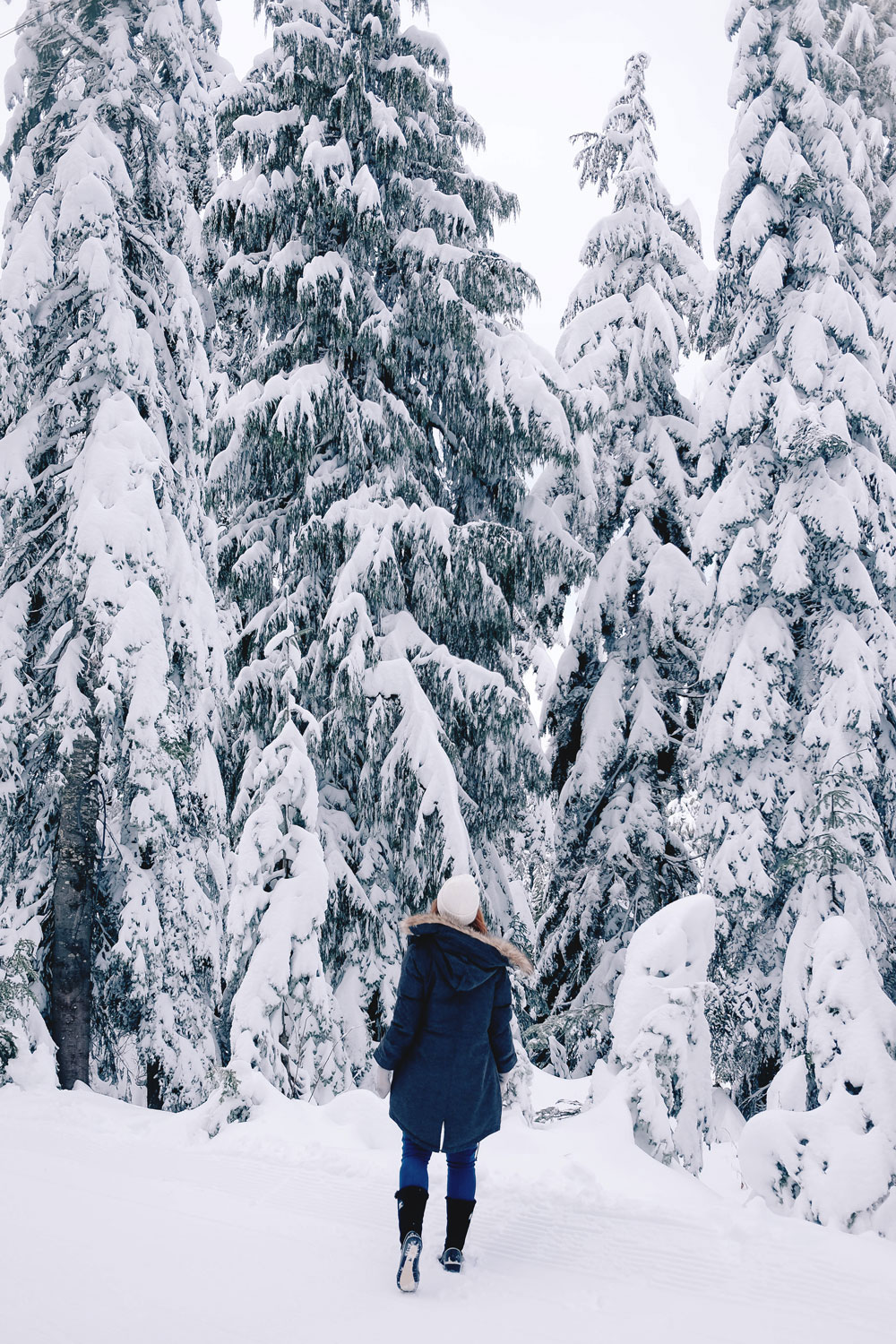 And if there's anything that's going to get me going holiday feels overboard, it's SNOW!!! I know my friends out east get more than their fare share of snow so maybe the novelty isn't quite as intense, but for us West Coasters (who typically get really mild winters and have to head up to our mountains to play in the white stuff), it's really quite an experience.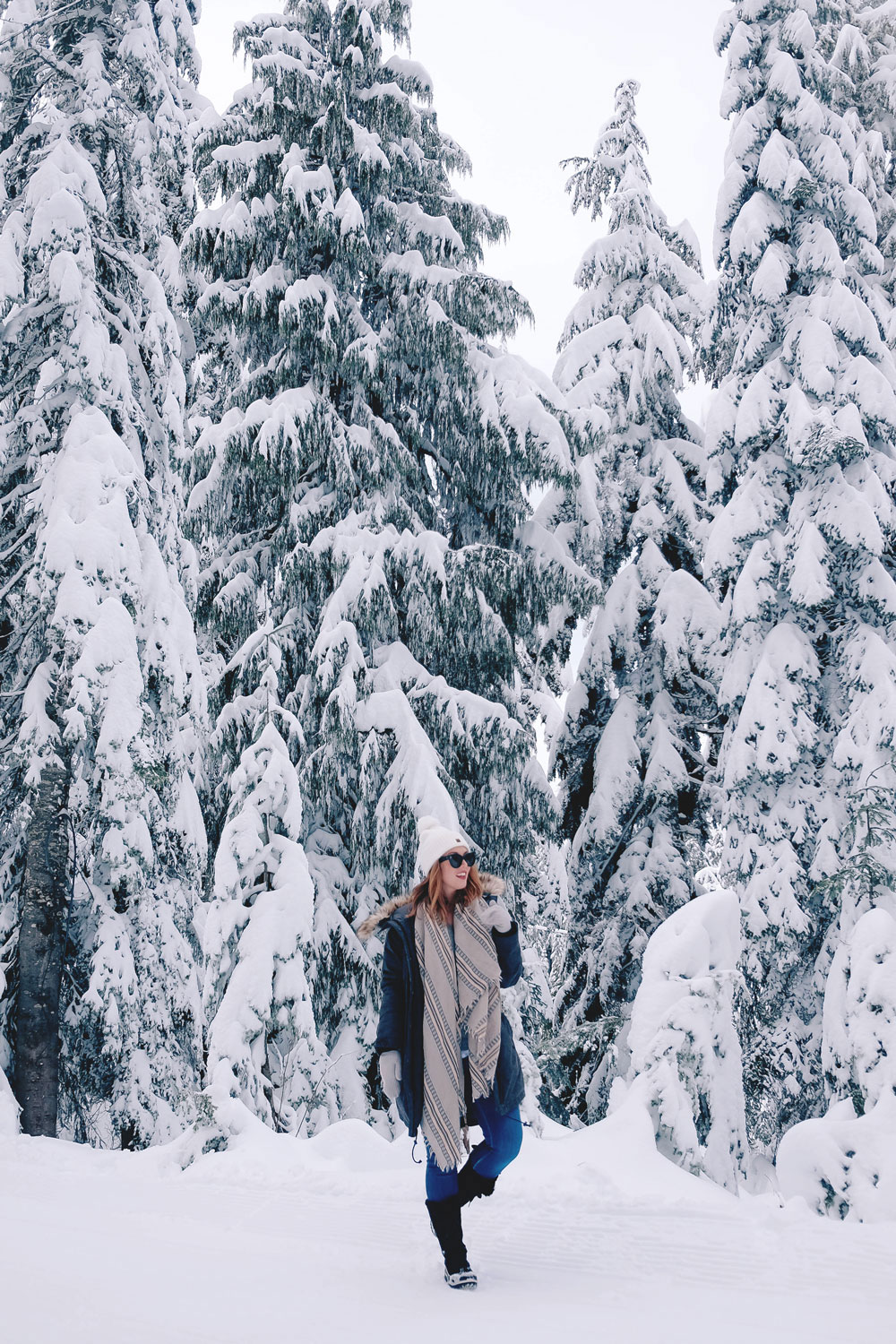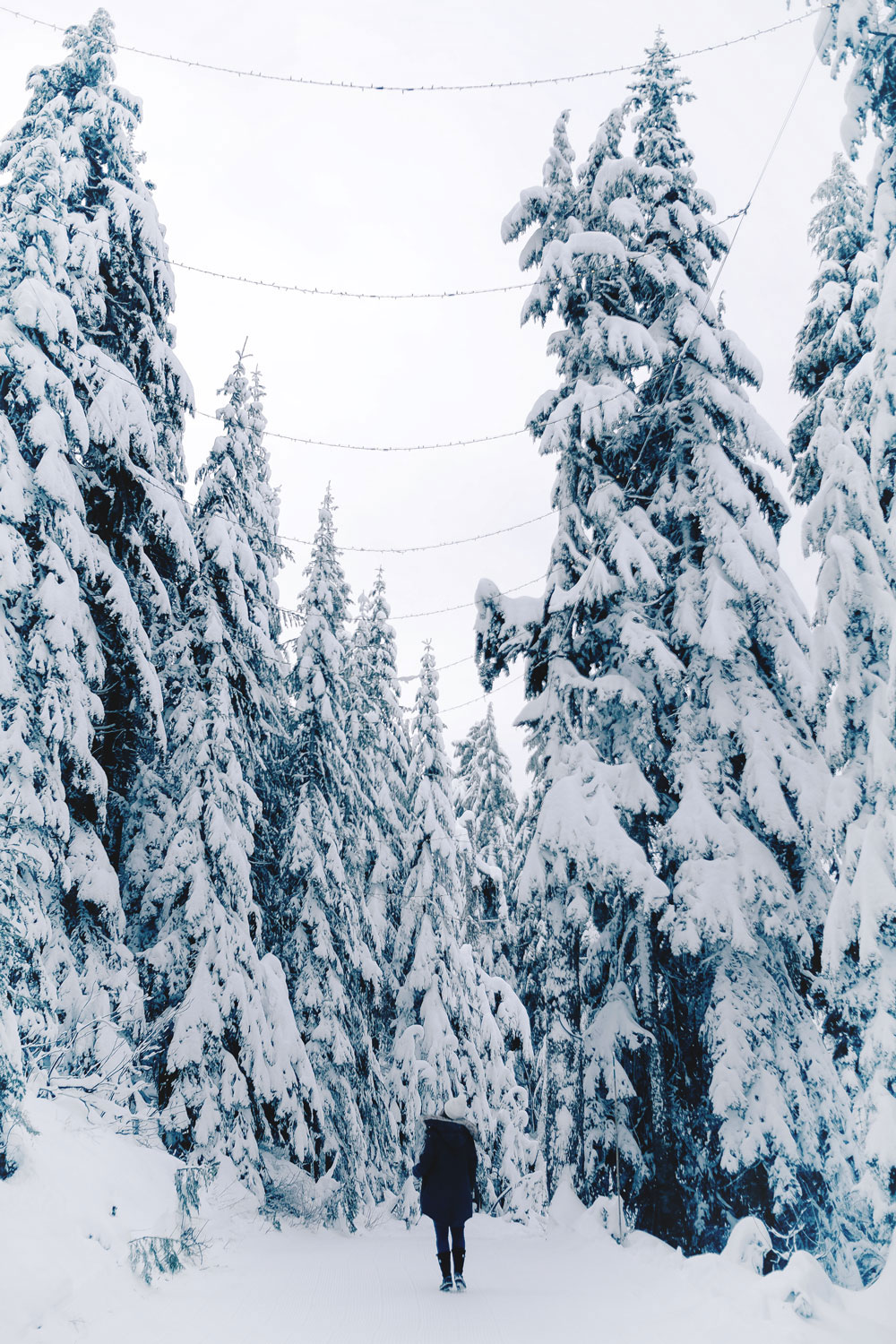 Alicia and I went up to Grouse Mountain (see the recap post here) and it couldn't have kicked off the holiday season on a sweeter note. From the light walk to just frolicking in the snow, it really reinforced the resolution I'd already made to see the snow all season long, from skiing to snowshoeing to just heading up the mountain for fun (and on that note, ticking off two of the three this week alone!).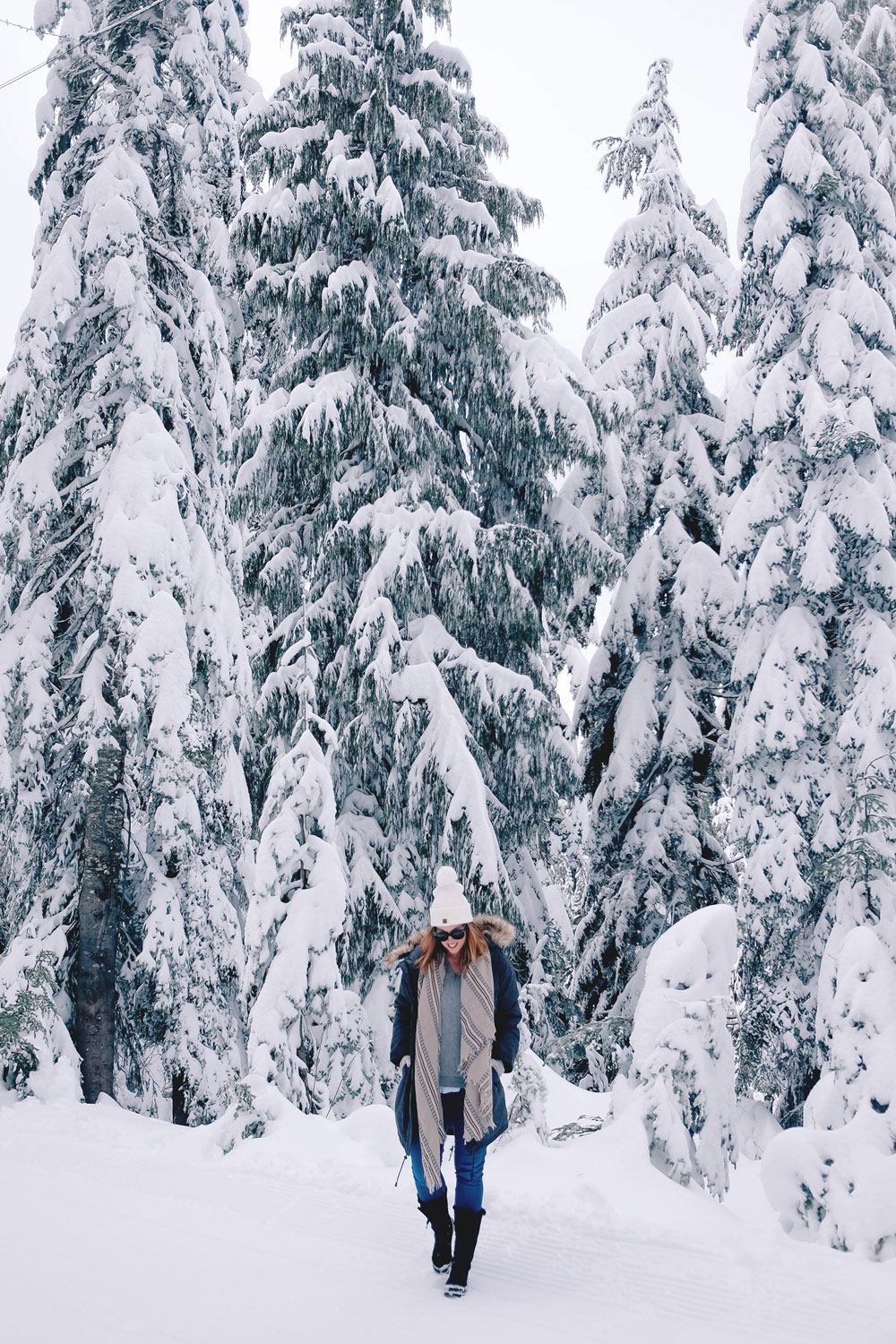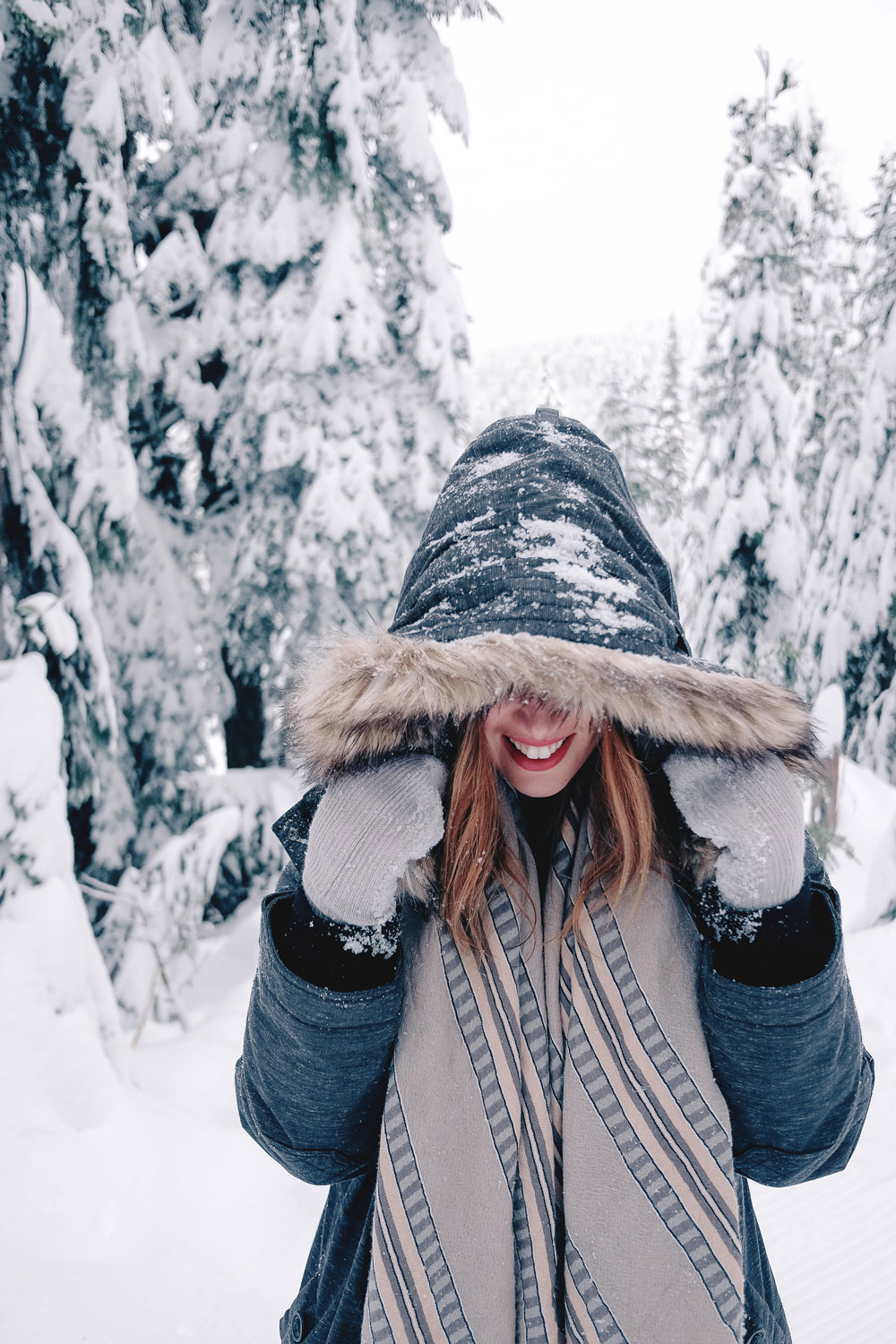 The only real issue is figuring out ways to look cute while also not freezing to death. Fortunately, two investment pieces have made their way into my life that have basically safeguarded me (mostly against the freezing to death thing) and that are seriously stylish winter pieces: the winter parka and chic snow boots!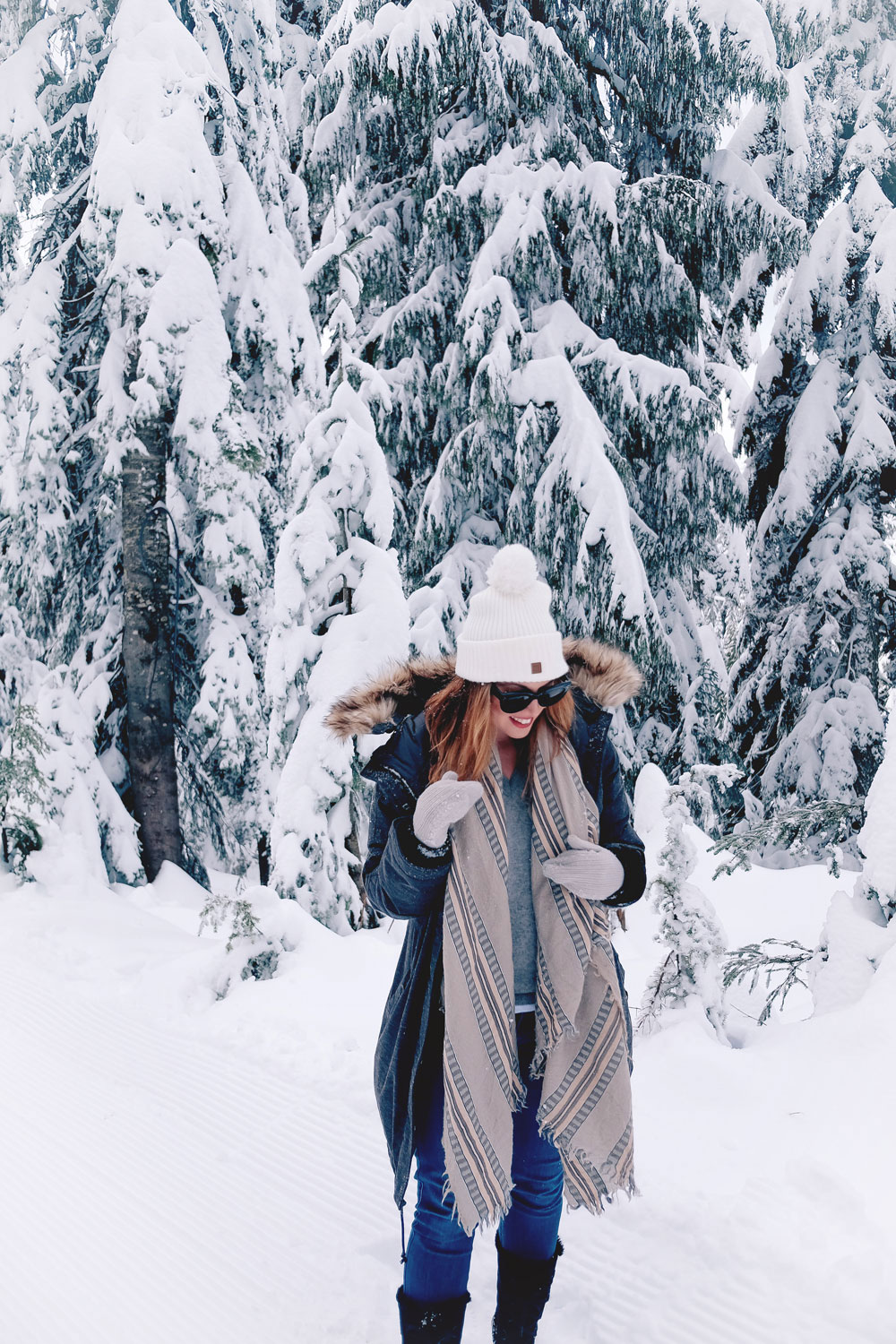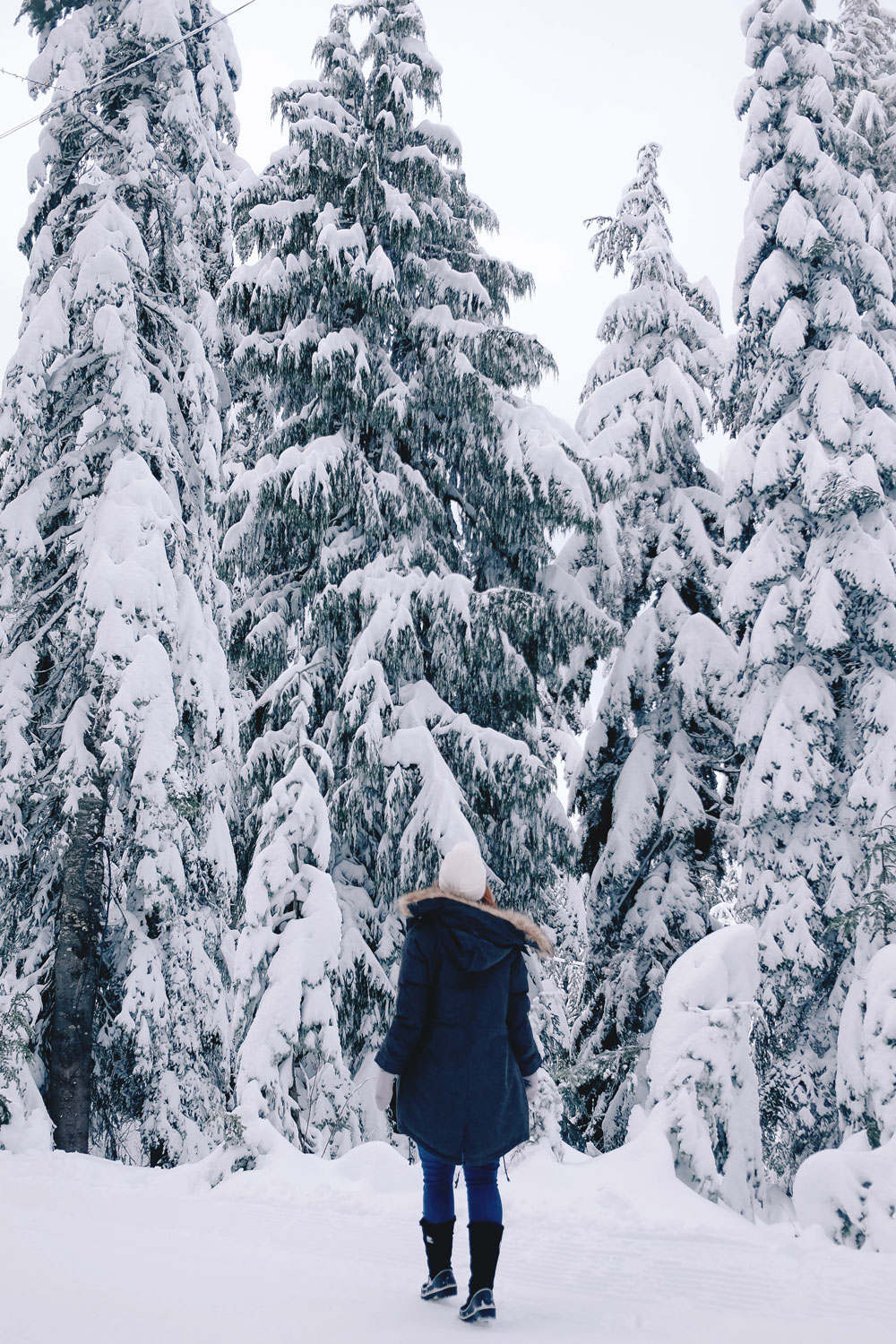 My Aritzia Community parka is my favourite thing ever. I haven't taken it off since I've gotten it (so if we went to Grouse a couple weeks ago, that's a good two solid weeks of wearing it every day). Remember how when we were younger you'd have just the few solid winter coats and you'd wear the bejeezus out of them? I've got this proliferation of beautiful wool coats going on in the closet (and really, everywhere else in the house to Matt's chagrin) but they're not really cutting it when the real cold comes in, so that's when investing in a true parka makes all the difference. You can wear it every day (so cost-per-wear ratio is off the charts amazing, especially since you'll likely be wearing it for years) and most importantly, it has that whole cozy-chic thing nailed so you'll look stylish despite being so bundled up.
The other pièce de résistance is this beautiful pair of snow boots from Sorel. I used to feel like I really didn't need them when I was still at school on the island and not spending as much time up mountain, but with getting back to hitting the slopes more, going to Whis like it's my business or taking advantage of the beautiful mountains we have here in the city (or, more rarely, when we randomly get snow here in the city!) these Sorels have been such a lifesaver. And they're beautiful! And again, similarly to the parka, I've worn these on repeat like crazy. With some basic care, you'll have these for years and years.
And with that, I'm wrapping up some work here in the city today before spending the next few days heading up the mountain – so excited! I also have two of my best friends who are always gone on opposite ends of the world (Ireland and the Middle East) so for one night only, the whole gang is together!!! So excited. I'll be sharing it all on Snap (tovogueorbust) and Insta Story so follow along there!
Photos by Alicia Fashionista