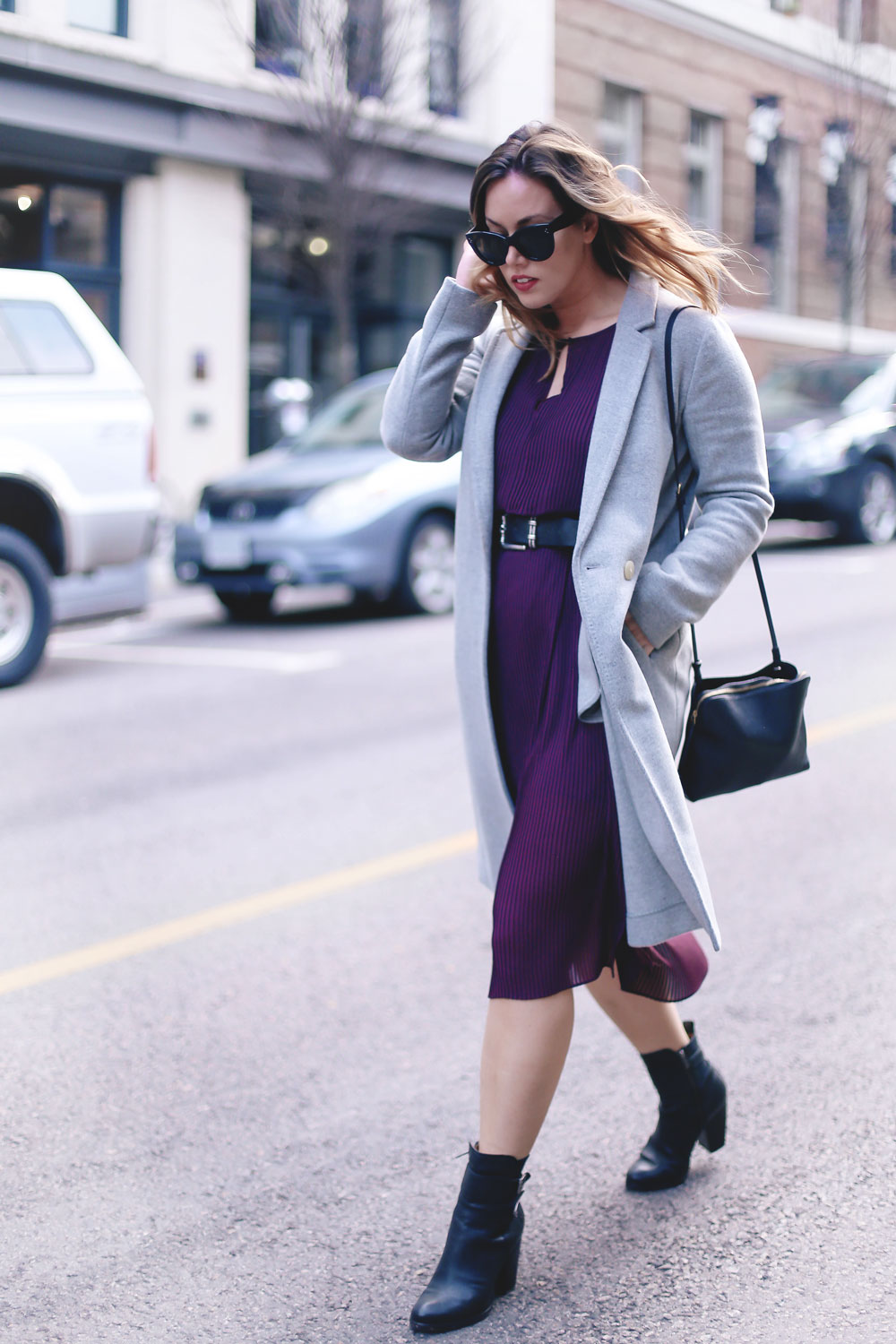 While the chill is still there, the sun's been setting later and later every day and I, for one, am really starting to get in the spring mood. I even feel like I'm smelling spring here and there! You know those little whiffs of fresh flora you'll randomly get? Every corner I turn I feel like I get it for one split second then it's gone. At any rate, it's been enough to really inspire me to update my winter looks and begin transitioning them into spring, and so far I've featured it in this look, this look and this look (and, of course, today's look!). Well it's all built up to being able to highlight all the styling tips from this transition series in the video below – give it a watch then scroll down for more of this look!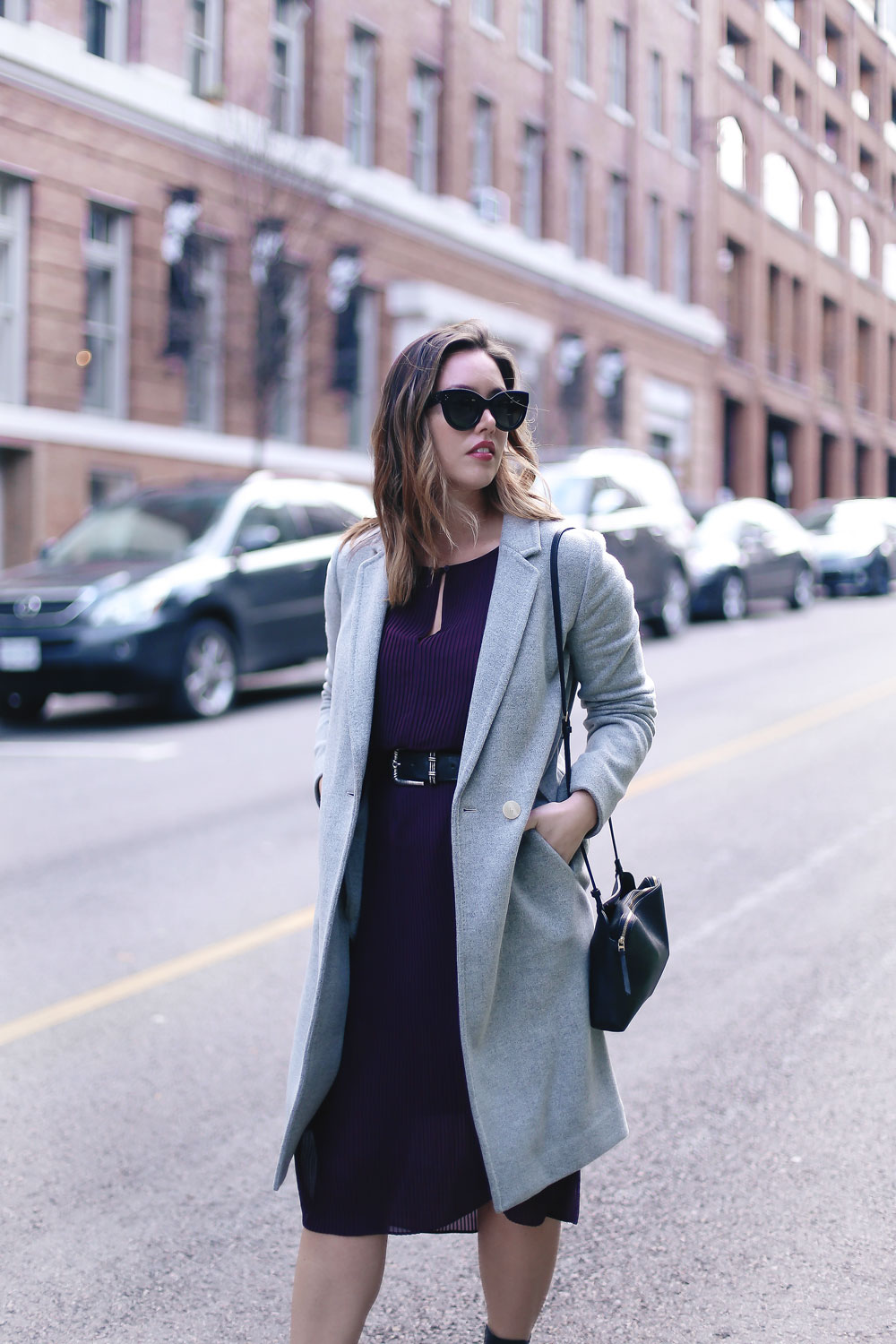 Okay so first of all, can I just say again how much fun I'm having with YouTube!? I'm a lot of things (a music freak, dog lover, pain in the ass and so much more), but ultimately I'm a creative person. I'm one of those people who will literally sit and marvel at the miracle of just creating something where once there was nothing. Blogging affords me the opportunity to do that in so many different ways but I think in part because vlogging is more new/novel to me and because it's really allowed me to add another layering to my storytelling and overall creative experience, it's been something that's really sparked inspiration in me. So as always, if you guys want to subscribe, that would mean the world to me! I can't wait to keep bringing videos your way and of course, please tell me if you have any requests! But moving on to this outfit…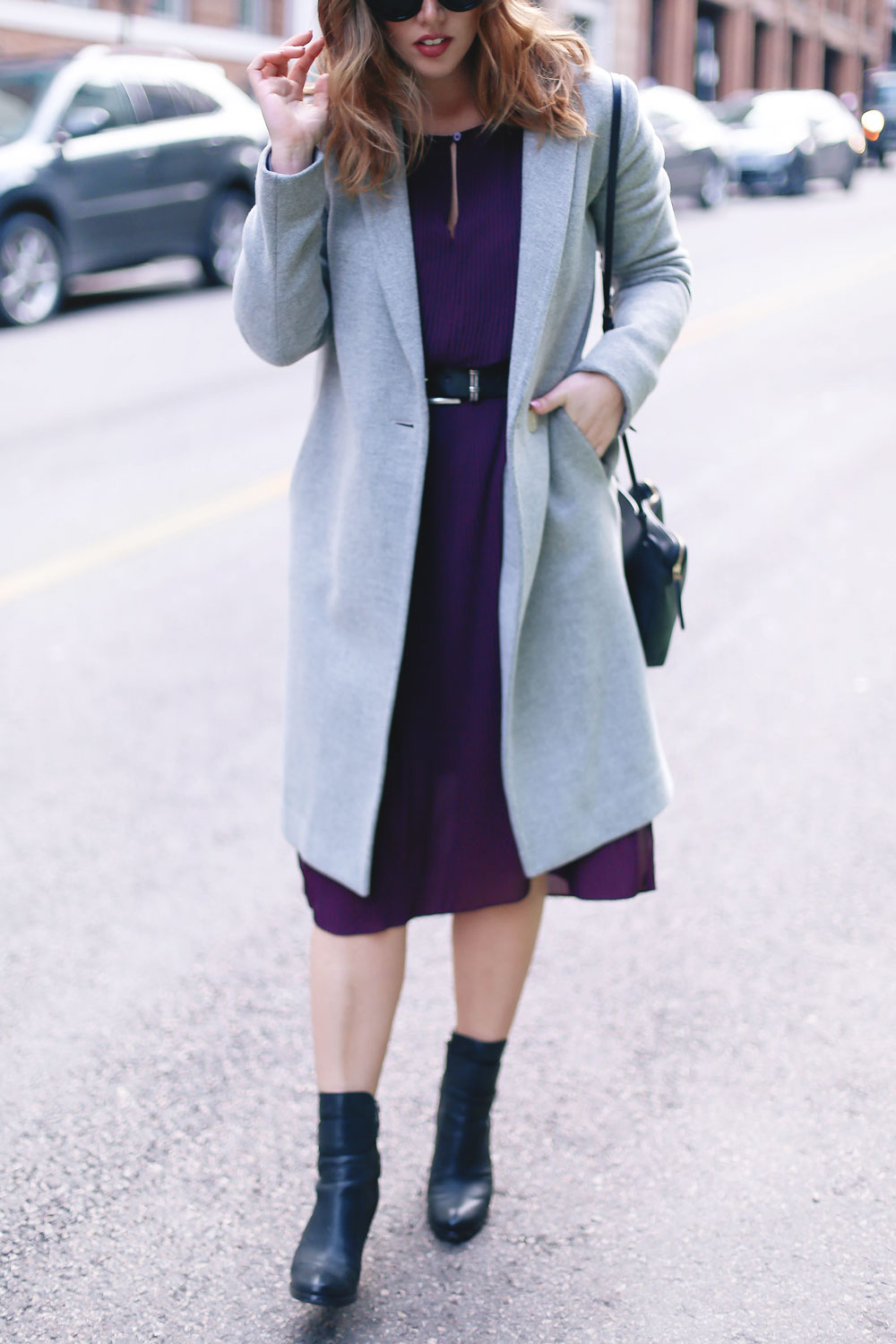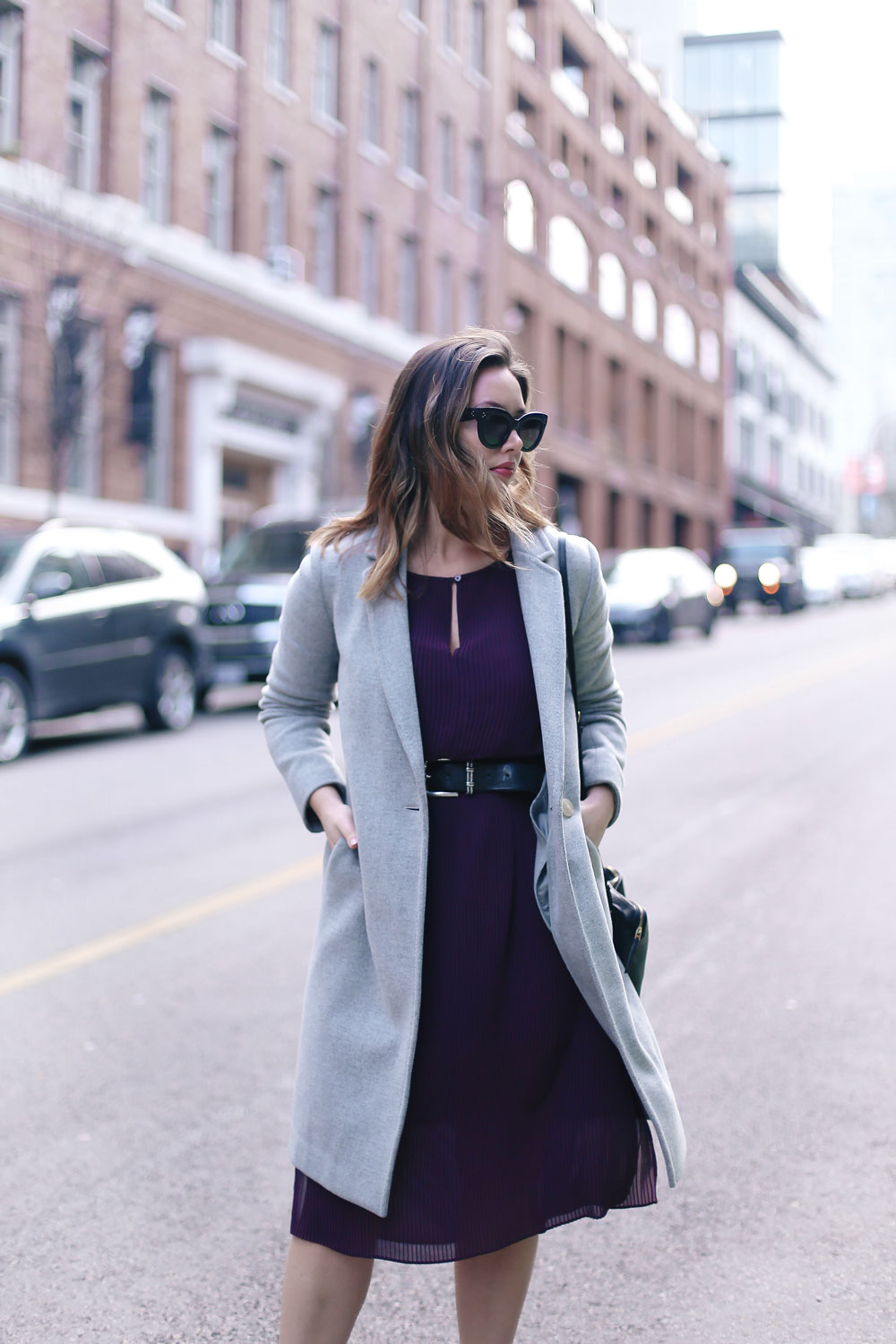 It's still a touch too cold to start breaking out the light outerwear, but here in Van we are in that nice little in-between period when you can pretty much throw your wool coat over anything and be okay (though packing a scarf still is probably key). Much as I love them, it's time to do away with the constant circuit of toques, snow boots and skinny jeans and time to usher in some lovely femme pieces! I love the idea of adding a longer, more romantic piece like this Aritzia dress to my staple grey coat (also from Aritzia but similar one here!), creating some texture play between the delicate silk and structured wool.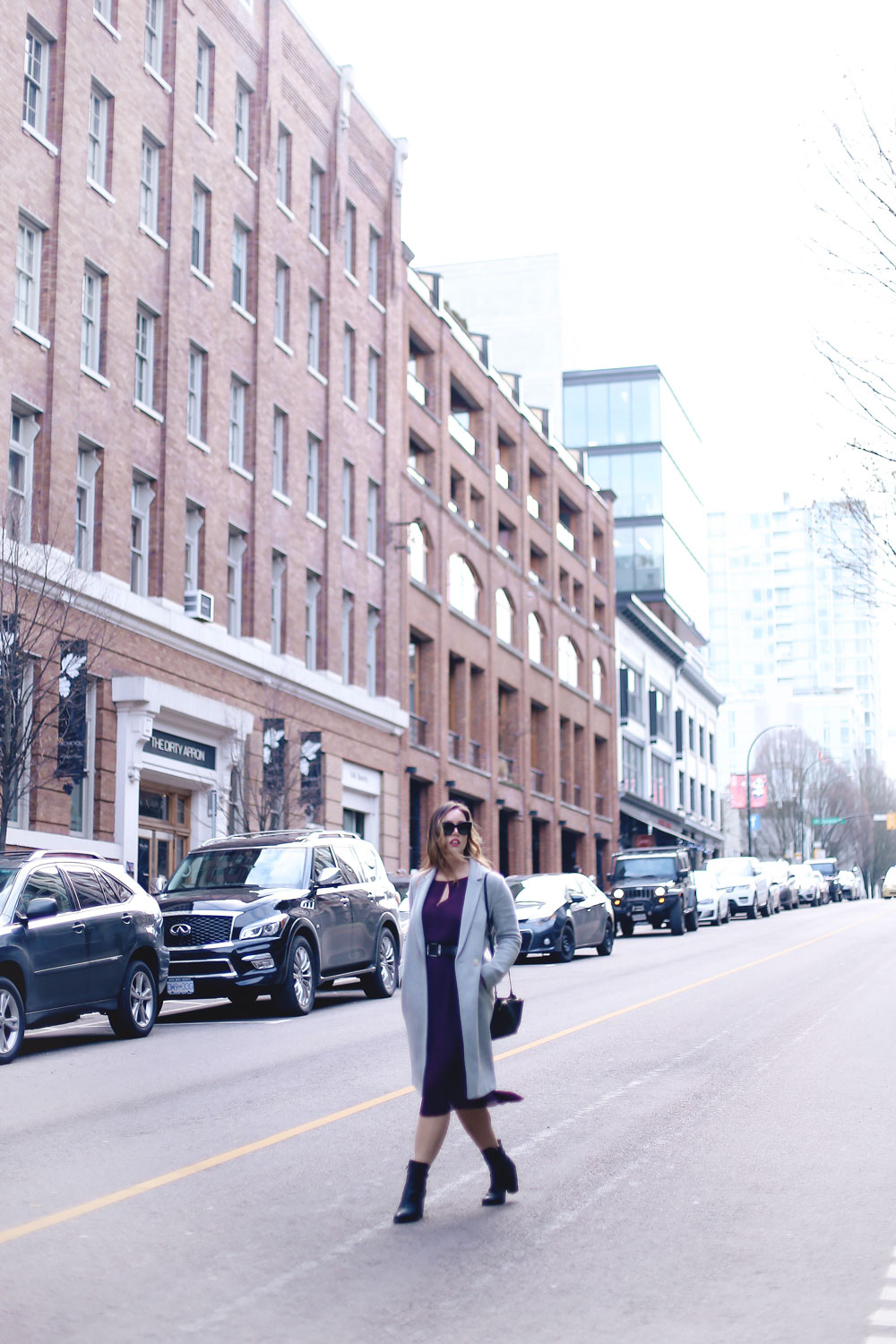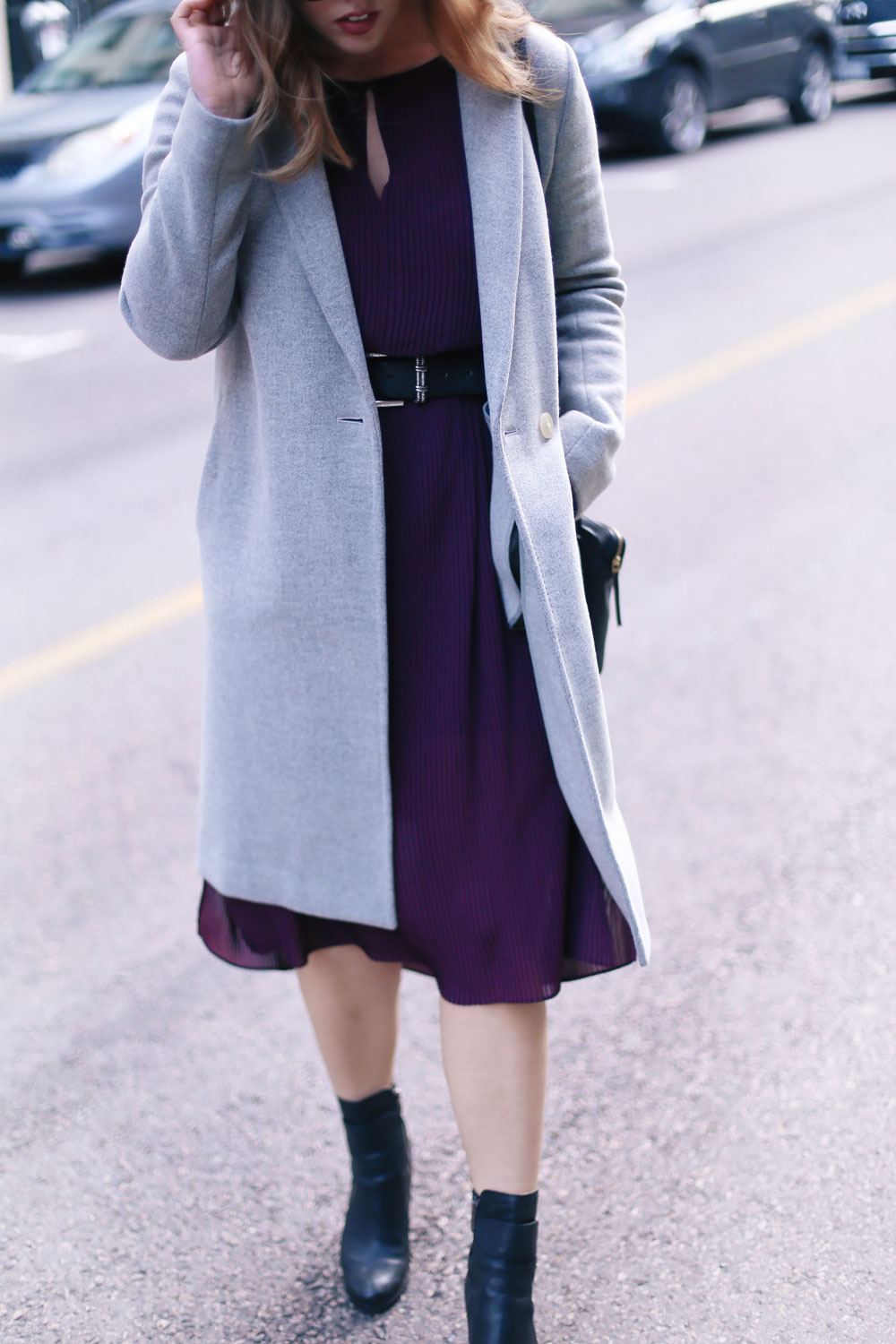 Simple black accessories for the win (from the ankle boots to the sunnies to the bag to the belt!) and you're set! Again, breaking down even more tips in the video above so make sure you give it a watch here  and again, would so appreciate a subscribe! Happy Tuesday guy!
Photos by Alicia Fashionista