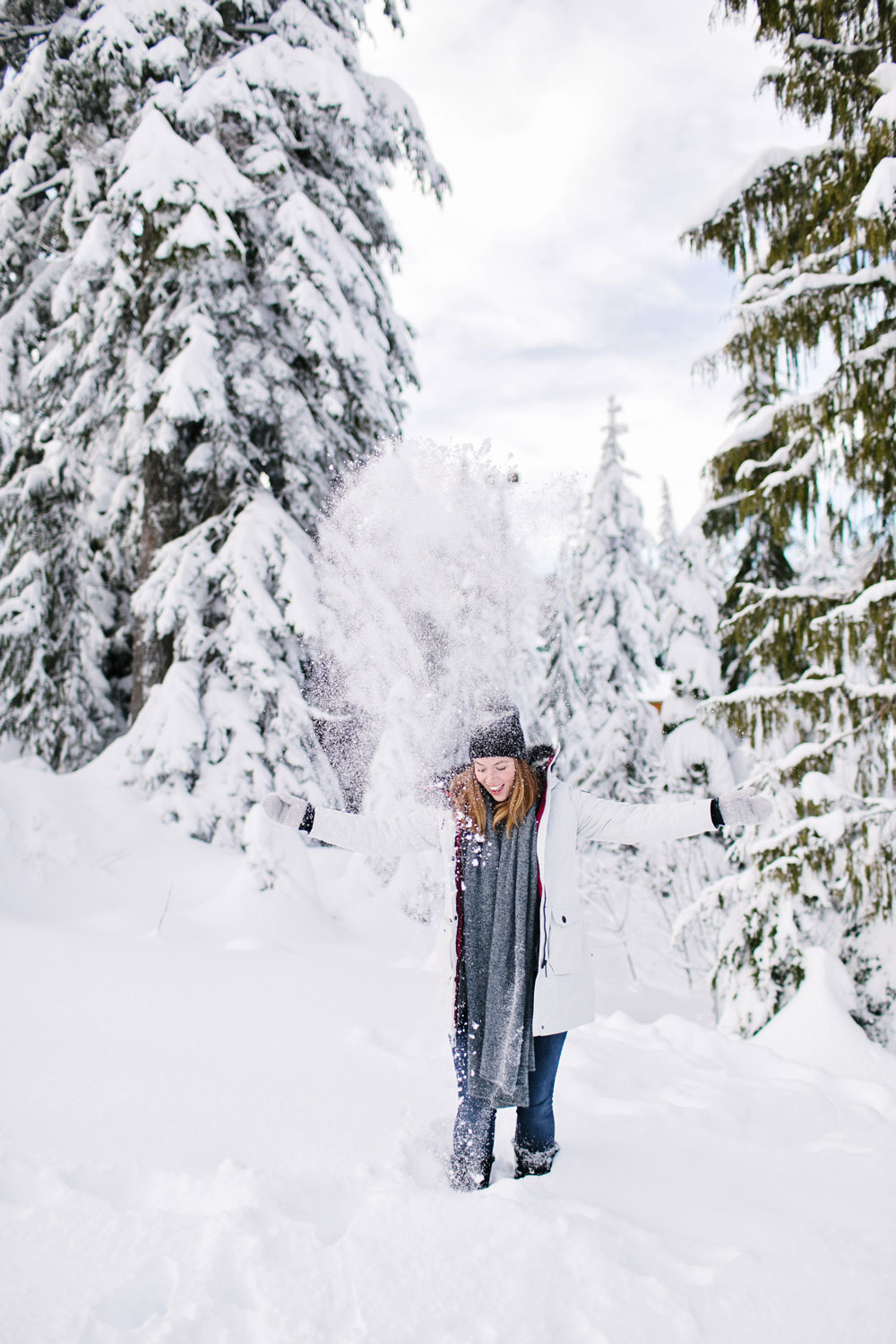 Oh hi 2017!!! I'm so sorry for this continued radio silence guys – I haven't had the best luck with my health the past couple of months and ended up getting taken out with a migraine-cold combo right a couple days before NYE, and it kicked into high gear right afterwards (so unfortunate after the bronchitis saga of November)! Not sure why I keep getting sick but seriously knocking wood that this cold goes away and that my body's just getting its one illness out of the way for 2017! One of my best friends is a doctor and she said it's just bad luck with getting exposed to yucky virus strains so make sure you're washing your hands and be extra careful in travel situations (the two scenarios that seem to have triggered my two bad sicknesses the past while!).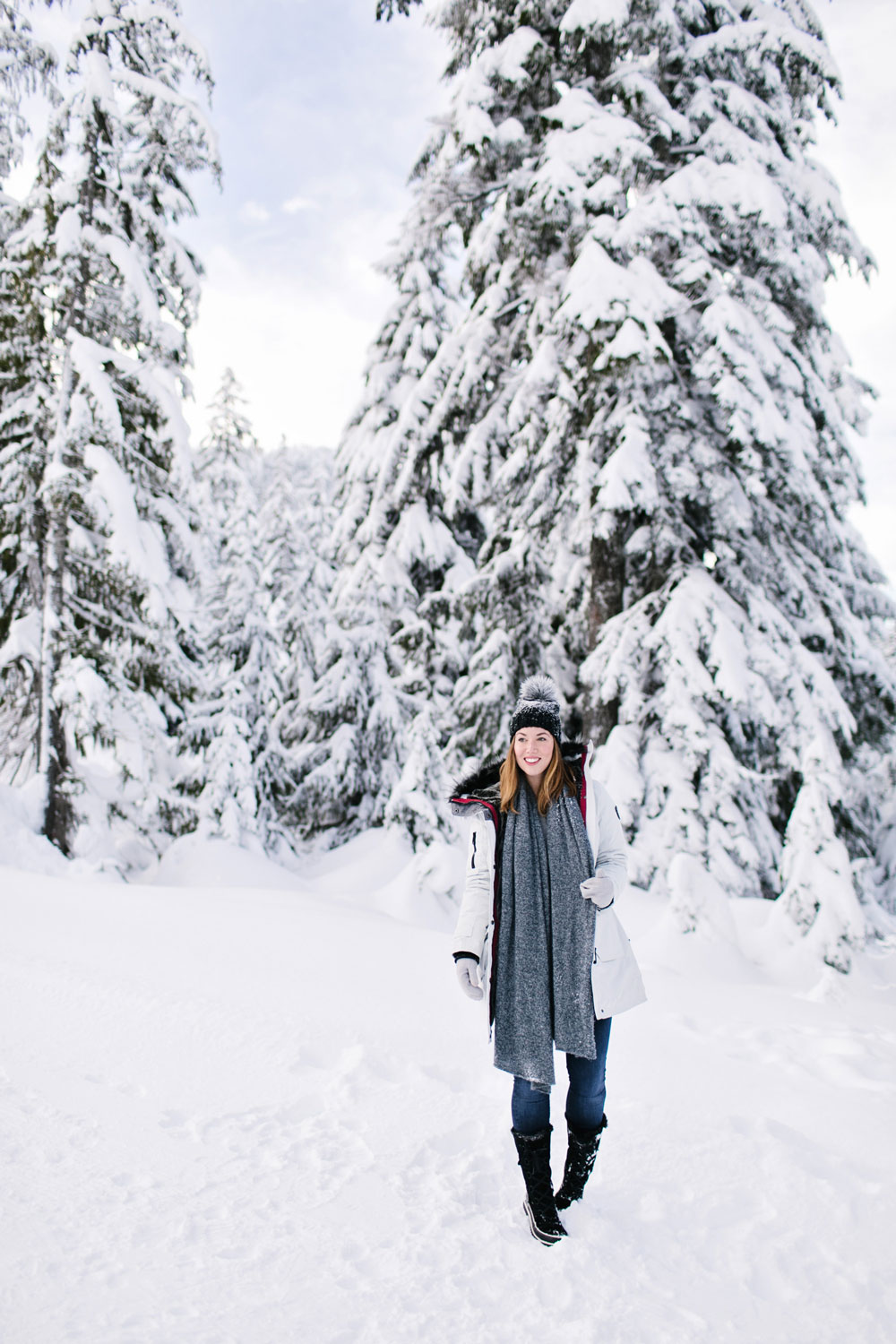 But having said that, I'm feeling much better today and it seems only right to celebrate with this very happy day up the mountain. I've fallen steadily more and more in love with winter over the years as I've made a concerted effort to see the magic and fun in the season – of course no one's going to like a season if you feel like it forces you inside all the time, not to mention you can get very real physical and psychological reactions to this forced cabin fever (aka SAD, something I used to deal with to varying degrees most winters!). I made a vow a few years ago to really try to make the most out of the season and thought it'd be a grin-and-bear-it kind of situation, but instead, I ended up really falling in love with winter.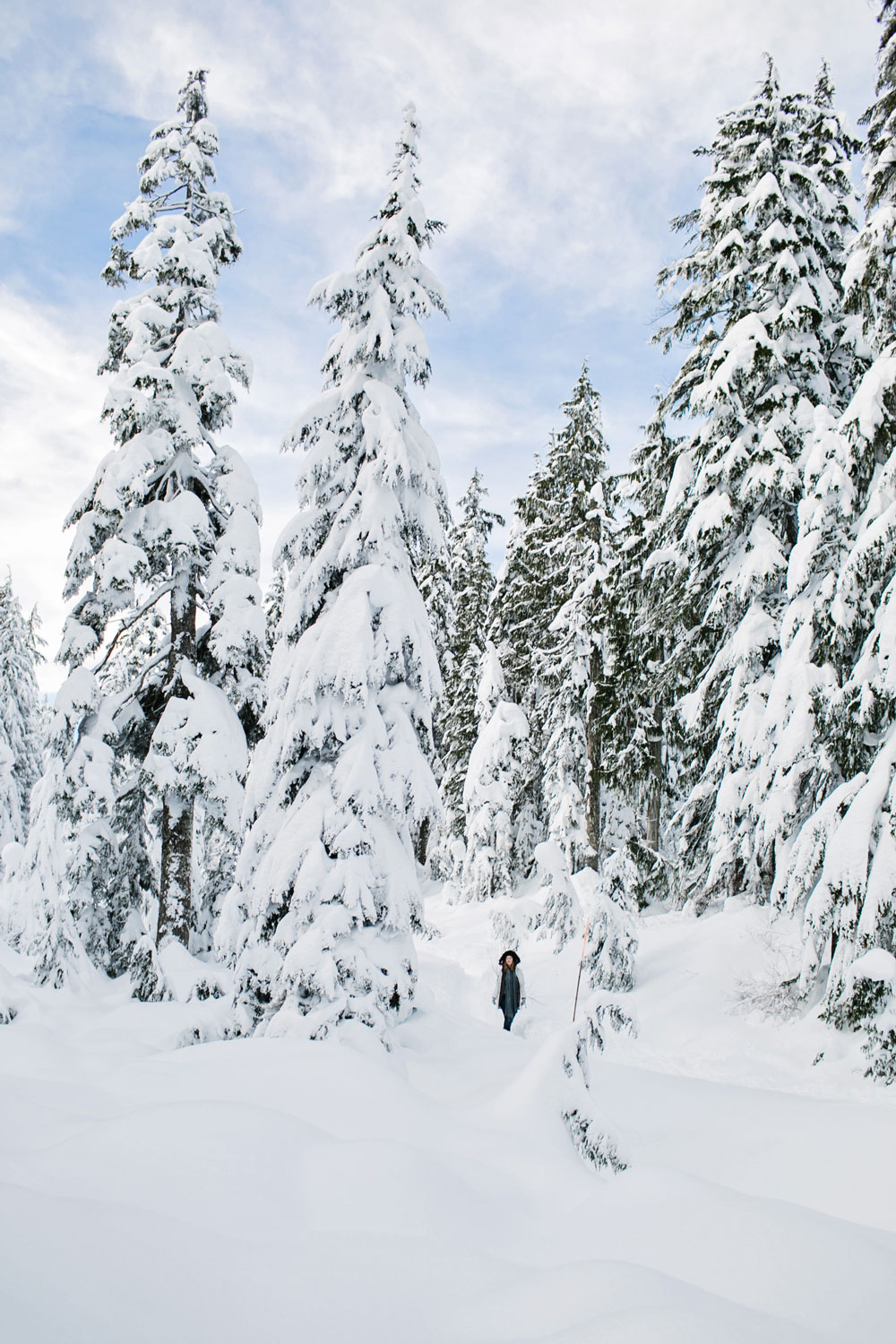 I went up Cypress for a fun shoot with Noize Original's vegan parkas, all shot by the incredibly lovely and talented Allison Kuhl (seriously, how stunning are her pics?!) with local bloggers Natalie, Sydney and Tessa. Tip number one to cure the wintertime blues: round up some peeps and get outside! It makes all the difference.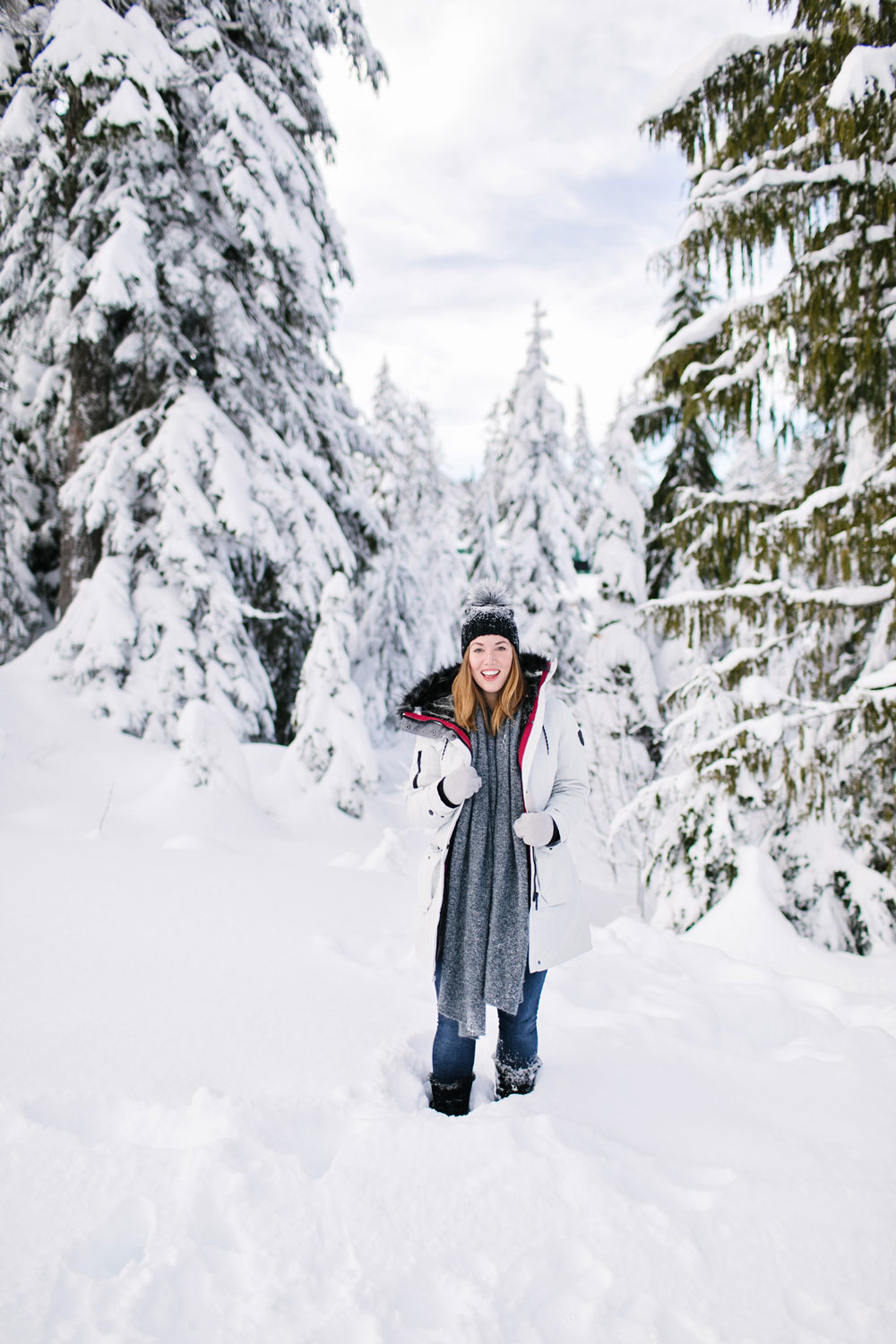 I loved the idea of some fresh white tones to liven up my winter wardrobe and pretty much fell instantly in love with this stunning parka. I love that Noize is a really stylish and quality-driven animal-friendly option, and based right here in Canada!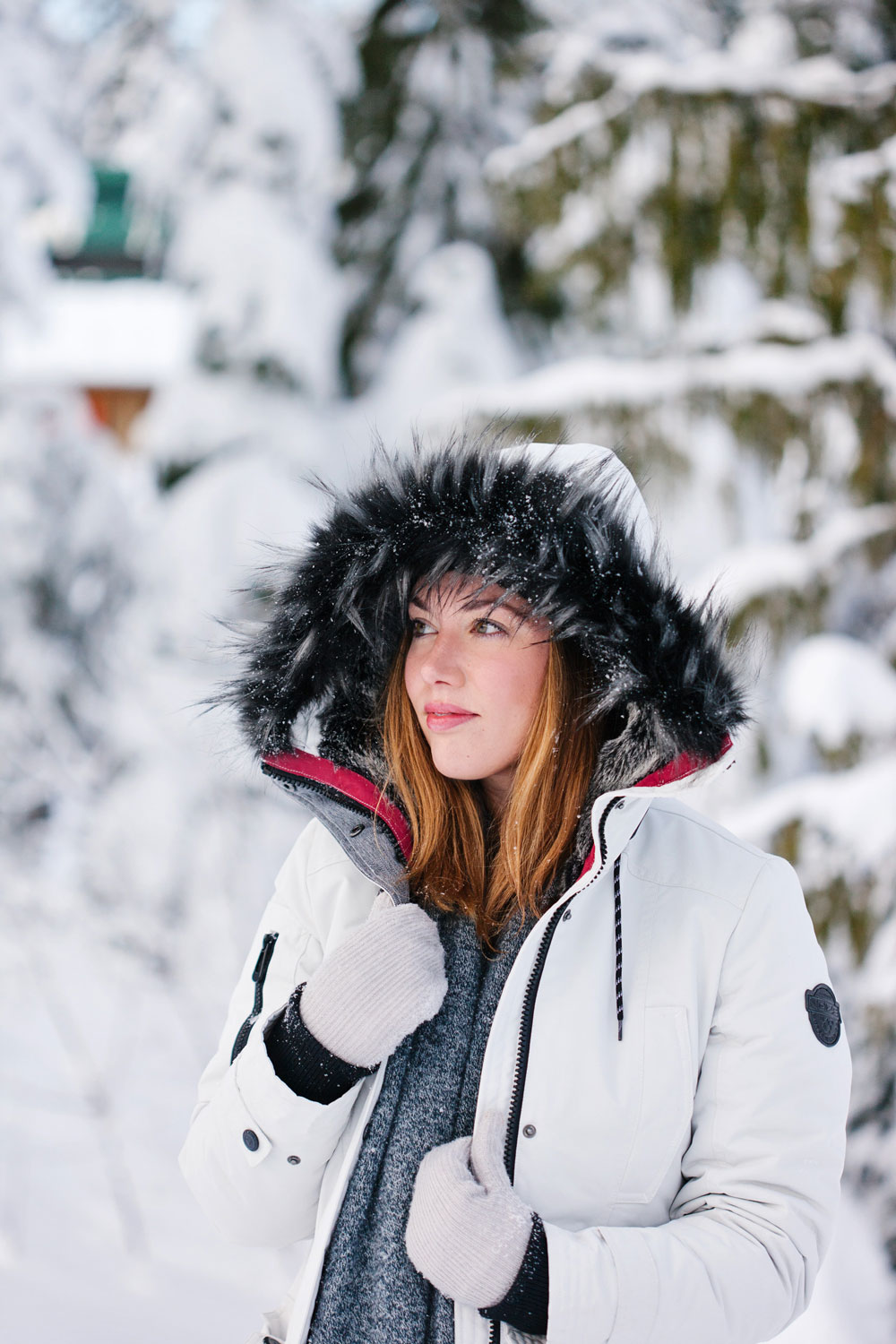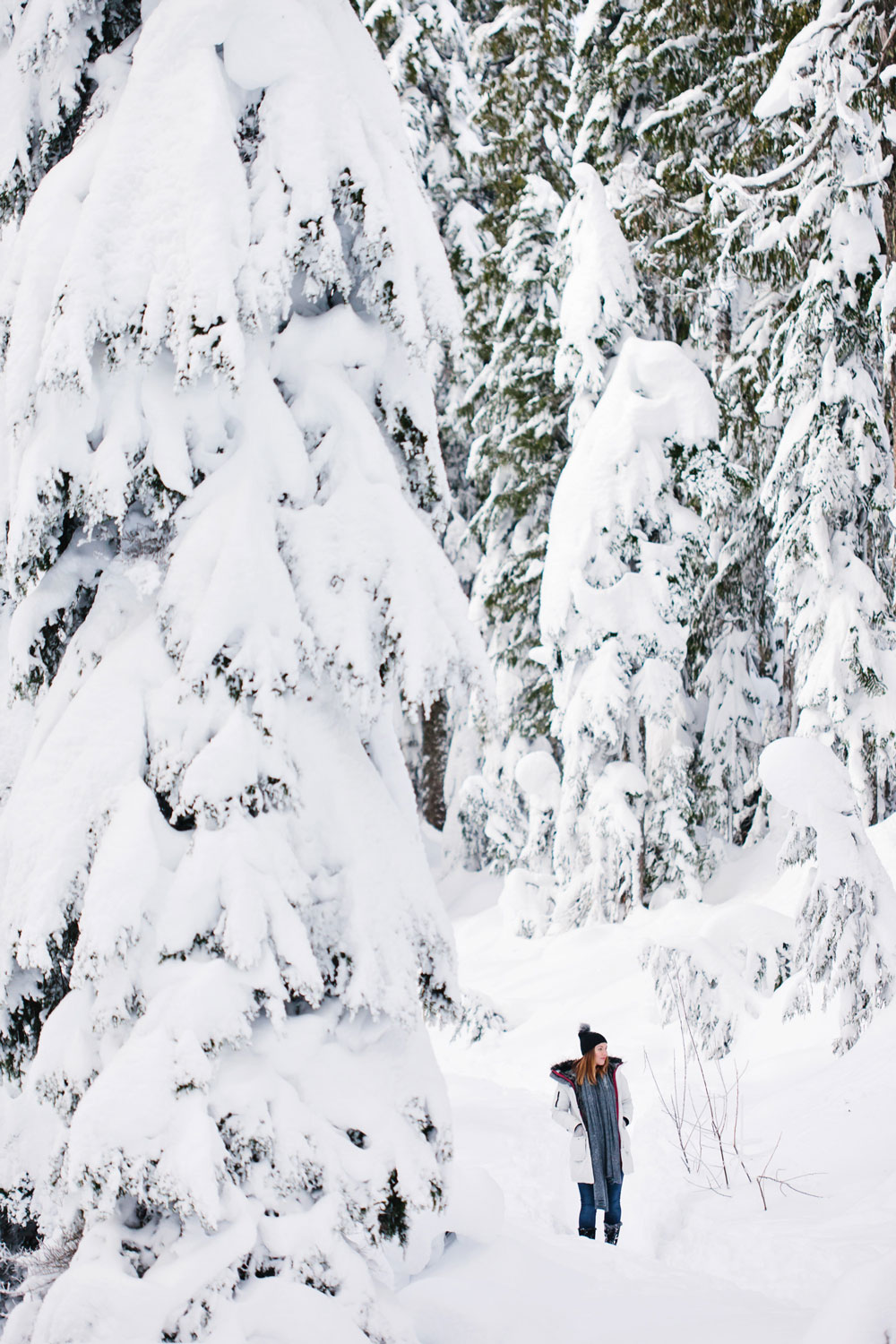 It was freezing up the mountain so to recap this earlier snow-style post, layers, layers, layers! Layering is so key. I had on a thin long-sleeved crew neck top, a waffle knit top on top of that a cashmere sweater and the parka on top, with cozy accessories of course (mittens, a cozy cashmere wrap and toque [or beanie for any of my non-Canadian friends!]).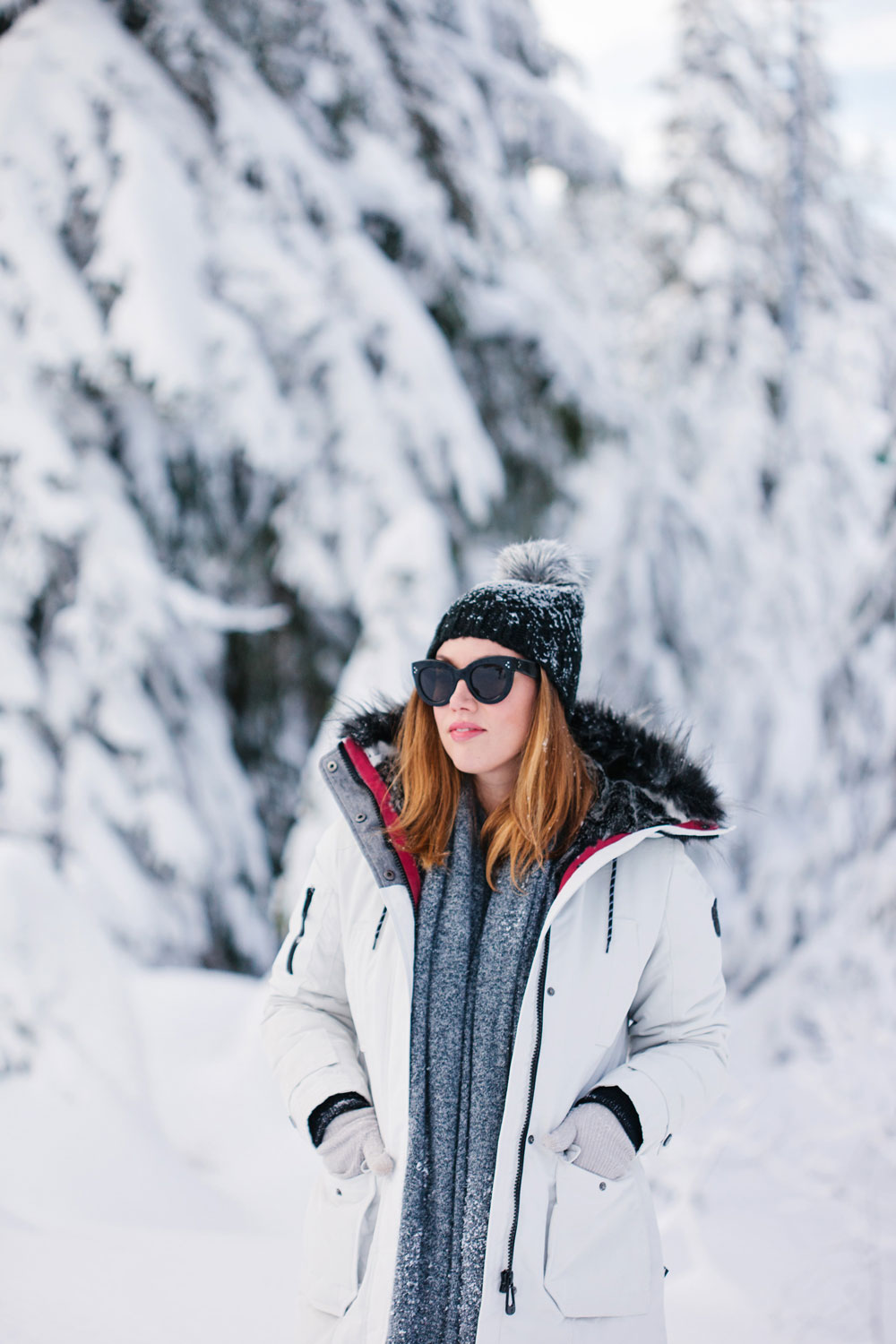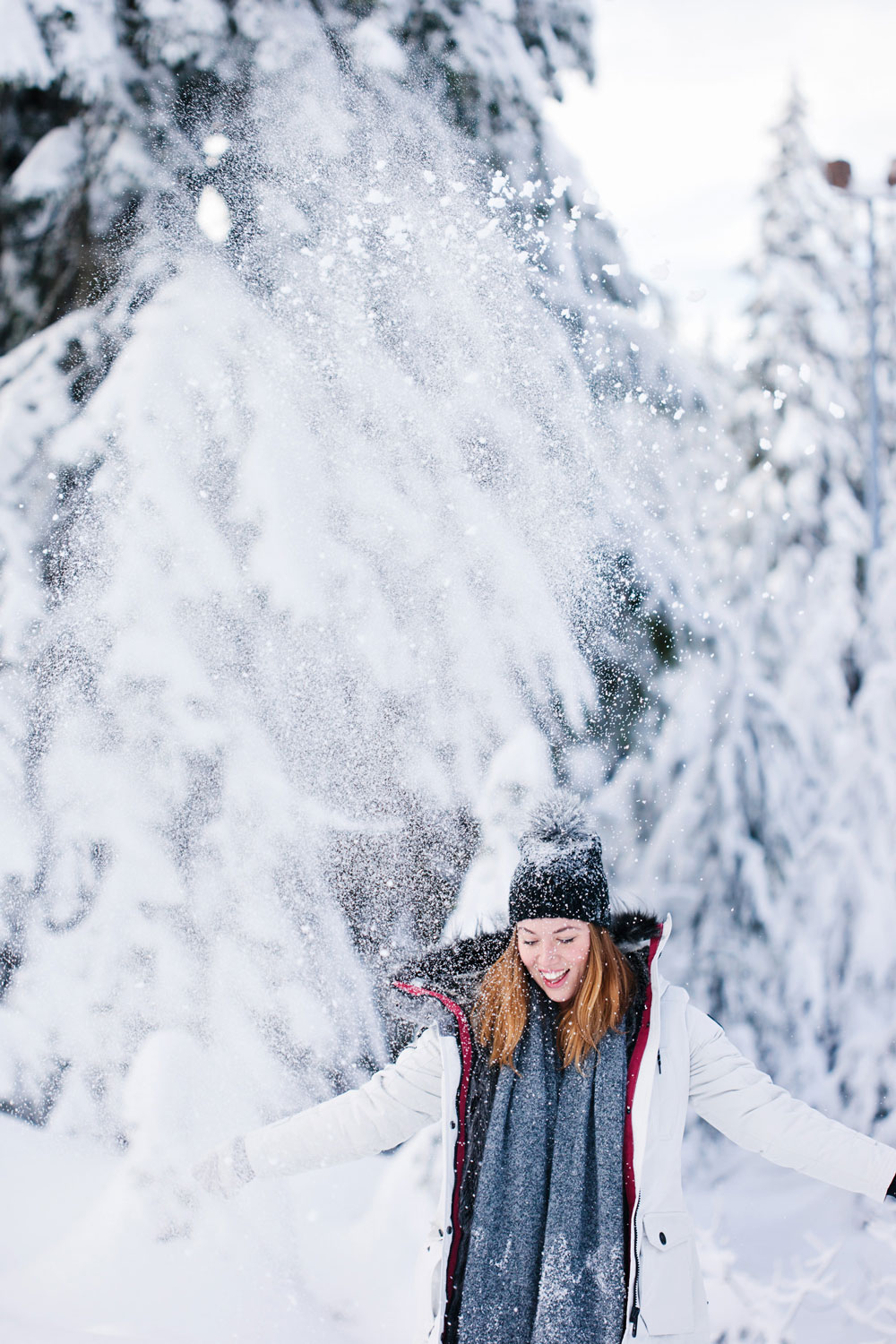 While we're kind of spoiled in Vancouver with the mountains, wherever you are in the world, I'm sure  there is some beautiful place to visit, some fun snowy activities in your city or town, etc. I can't stress enough how much it's helped me to identify some really fun things to do in the city and then to actually do them. Not only does it get the friends together, but it gets me outside and out in nature, which is not only integral to keeping the blues or cabin fever feelings at bay, but it also gives me a whole new appreciation for where I live!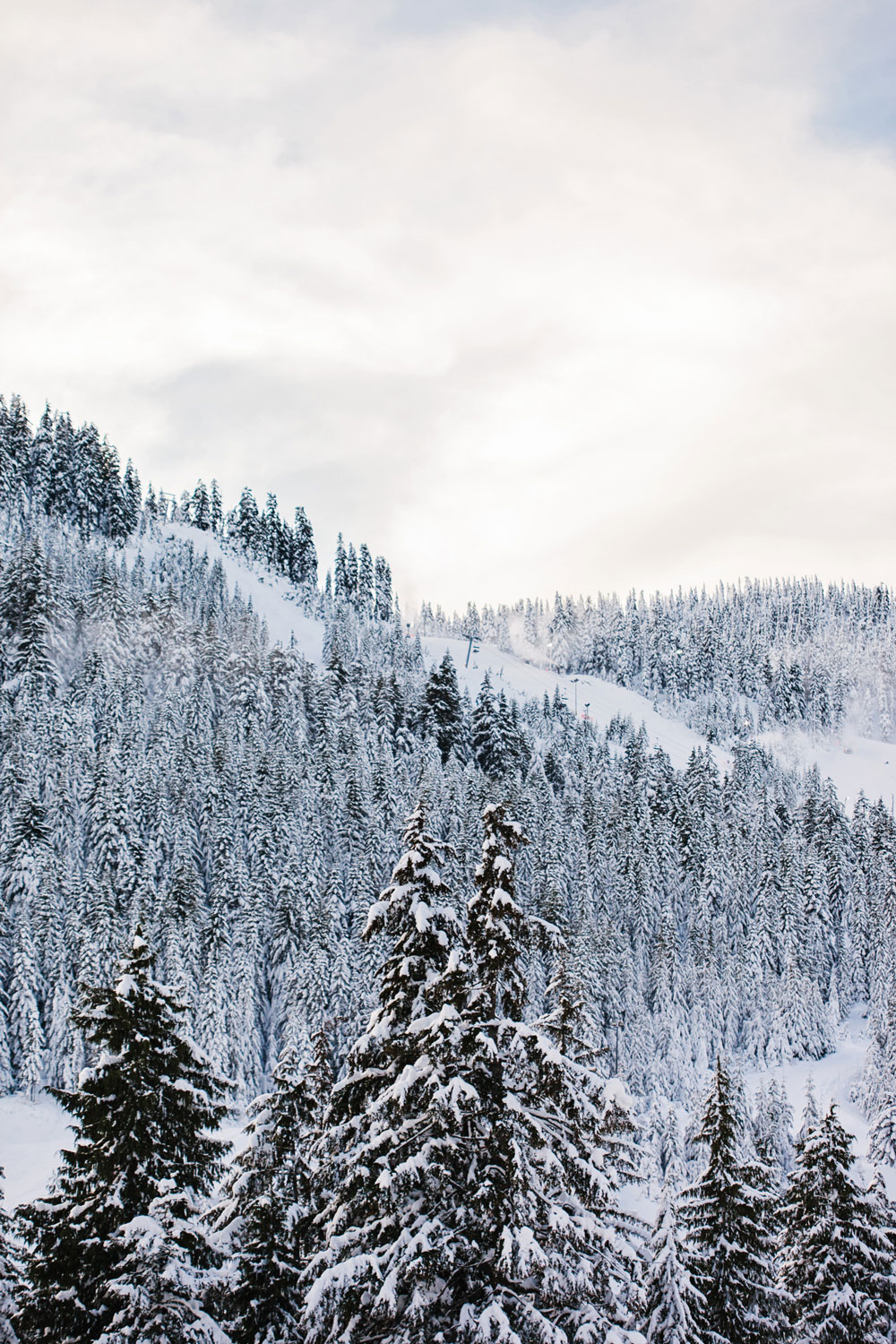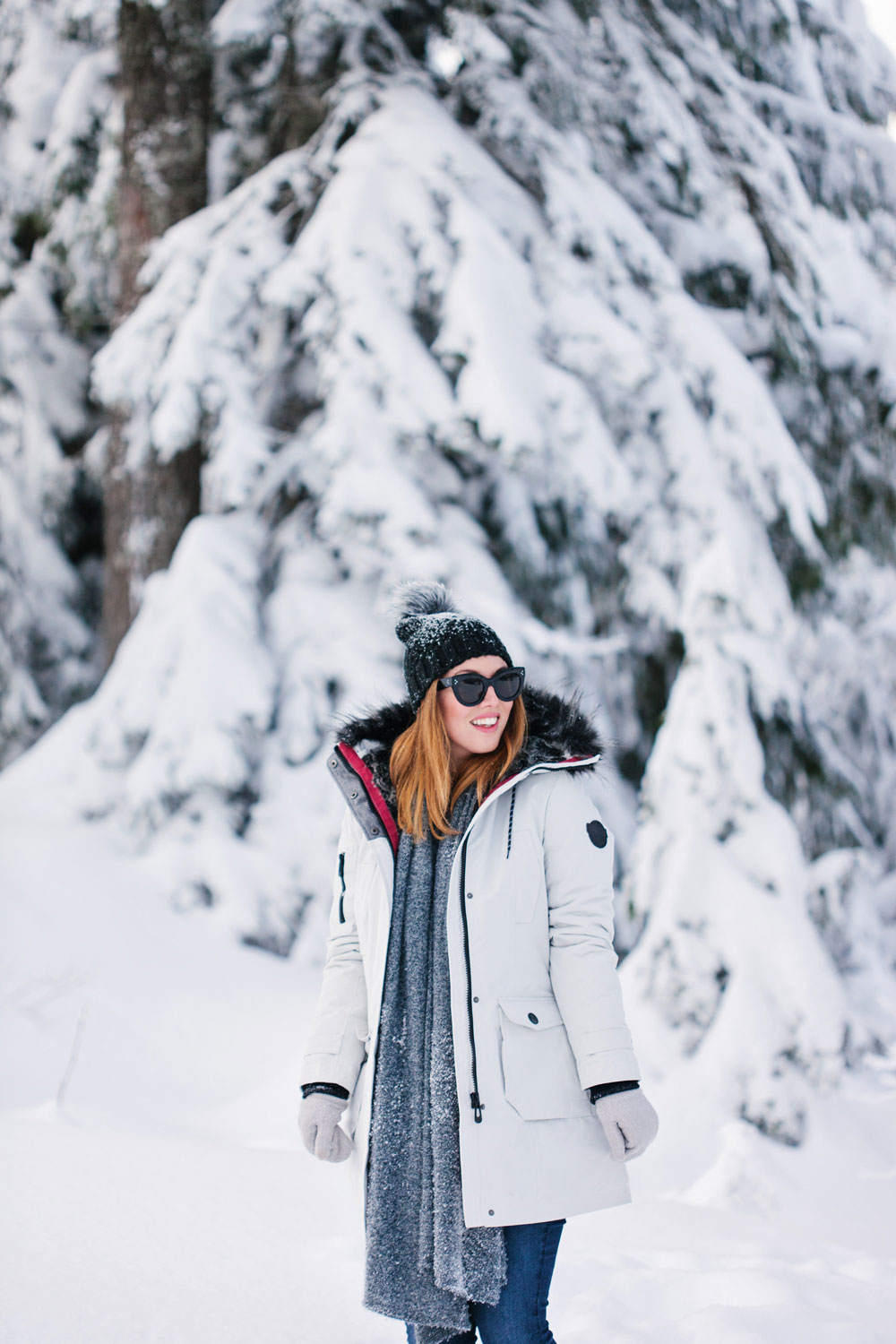 And speaking of which, I'm going to shower now and pull myself together so that I can spend some time with my girls Alicia and Jill before Jill takes off back to Toronto! Being sick and at home alone all week definitely has started wearing on me (lots of talking to inanimate objects, somehow started rewatching Gilmore Girls again, etc – things are getting weird). I feel like I've been seeing a lot of "omg winter end already" posts on Insta lately and this was the first week I started to feel cabin feverish, so even when you're not feeling it (scratch that…especially when you're not feeling like it, like me today when the prospect of spending another day resting in bed all day is far more tempting), just make a little effort to shake things up!
But don't worry, I'm going to rest up as soon as we're done with our hang to make sure I get better – I get little colds here and there but this has been a weird few months for me health wise and I'm really ready to not be taken out anymore by any bugs! Focusing on taking care of myself and slowing down a bit until I feel 100% again.
And on that note, happy 2017 again to all of you! And speaking of being 100%, I have so much great wellness and fitness content coming your way, plus the usual travel, beauty, fashion, etc. I'm really ramping things up this year over on my YouTube channel so if you haven't subscribed yet, get your butt over there! And if you want my 2017 wellness calendar, make sure you mosey on over to this post to get all the details!
Photos by Allison Kuhl