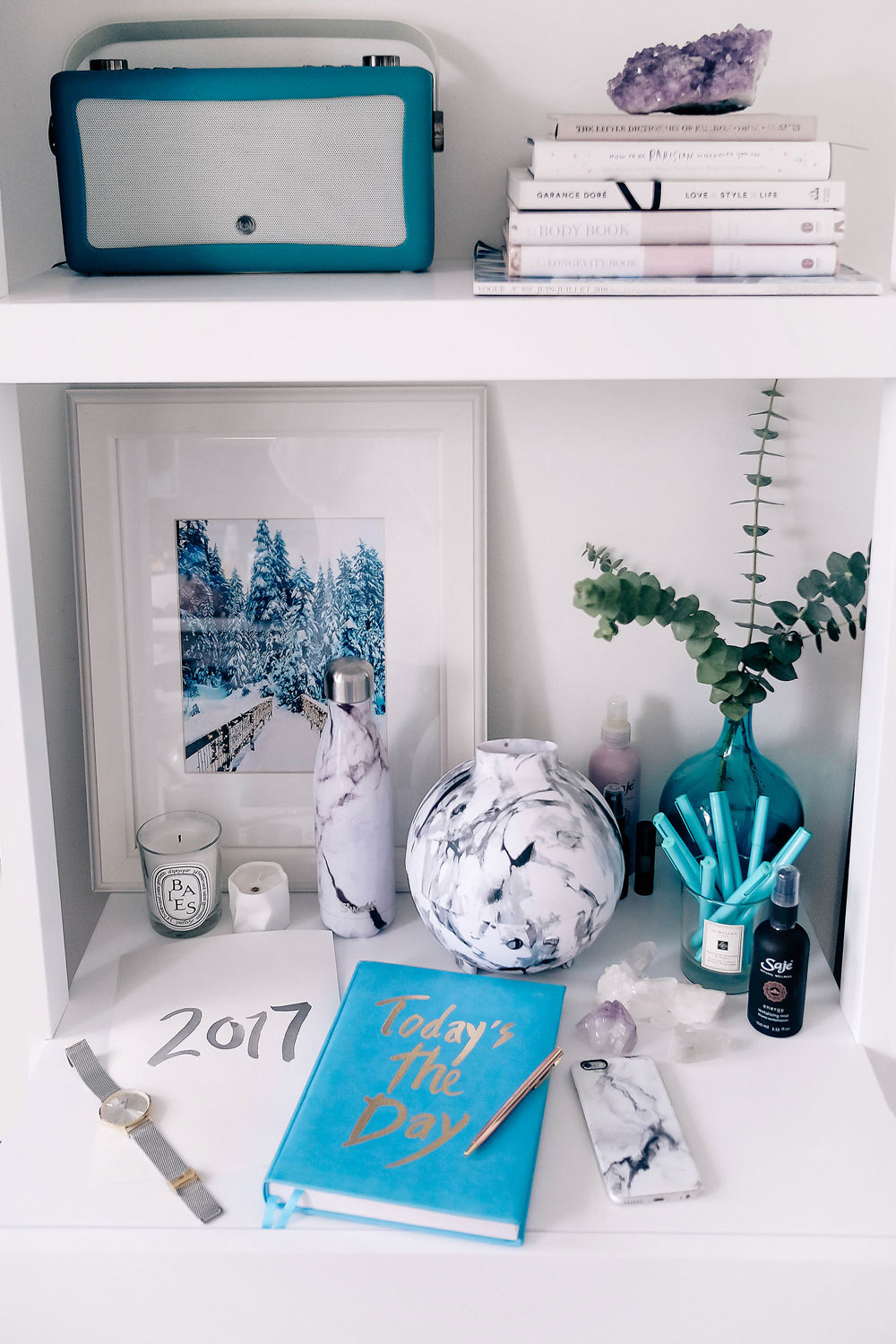 I know this gets said every year, but this year really and truly went by faster than any year before it. It was a really amazing but also very challenging year for me – whenever I get space from any year in my life, I typically always see it as nothing but great (glass half full perspective, ya know) and will likely feel the same way about 2016, but while I'm still in it now I definitely am taking time to reflect not only on the things that I'm proud of and the incredible experiences I had but also the lessons I learned when things didn't quite turn out the way I wanted them to. I like to think of it as a healthy balance of celebrating the positive and reflecting on how I could've improved or altogether avoided some situations! And I also have something special for you guys to make 2017 your best year yet from a mindfulness and wellness perspective – make sure you read down to the bottom to get it!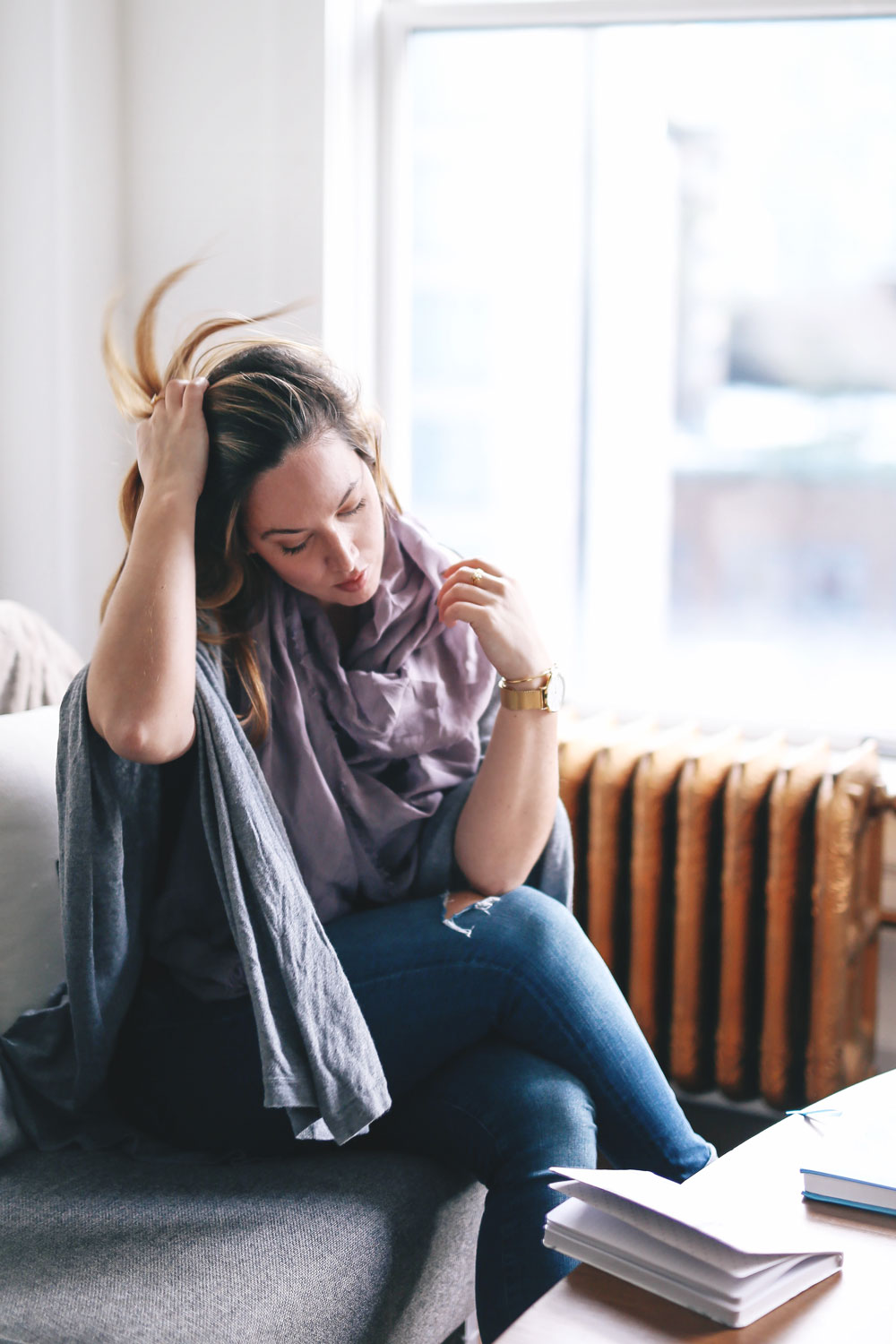 So first, a quick little reflection on this past year! 2016 was my most successful year professionally for To Vogue or Bust. I sometimes get a bit stressed (which is part of the reason I'm looking to bring on help in the new year, so if you know of anyone who'd be a good fit, alert them to a posting coming soon!), but I never, ever feel anything other than incredibly blessed and grateful to be doing this for a living. All I've ever wanted to do with my life ever since I was a kid was to write, to share stories – I always expected that would take the form of feature journalism or becoming a fiction writer, but I can't stress enough how happy I am that it took the form of this wonderful digital community. I know there are millions of blogs out there so I'm so grateful you've been here with me this year and taken on this journey with me, from exploring my own backyard here in Vancouver to sharing my road to recovery after a devastating injury to seeing the world, from Italy to Ireland. I'm also so grateful for the opportunities I had this year – this was a really special year for me as far as being able to collaborate with brands that I so believe in, and I can't wait to continue to align myself with brands I love and that better my life (and in turn, hopefully yours!).
Personally, this was an amazing and challenging year. I had some truly incredible moments with my friends and family and as you guys can tell from my Snapchat or Insta Story, I have a very close knit circle of friends and my family is crazy tight. They're everything to me, plus Matt who is my most important person. So relationships always come first and I'm proud of the loyal friend, girlfriend and sister/daughter I am. But dealing with this really devastating back injury and taking on likely a touch too much with work or personal commitments really took its toll on me, and the self-care that I'm usually really dedicated to got dropped so much. I just know myself and while some people can wake up, check their phone and get on with their day happily, I need to check in a bit more regularly and reflect more, especially because my nature is to actually do the exact opposite (run off at the speed of light trying to do a million things and to fit everything in, whether it's professional, personal or fitness!). Having daily prompts to be mindful and to slow down are key to my mental health, and my physical health for that matter, and I was noticing stress creeping up on me from both angles when I didn't stop and smell the figurative roses.
But health-wise and from an injury perspective, well, major knock on wood but so far it's been really rewarding getting back to the fitness level I remember being at before. It can maybe be hard to understand for someone who's never had an injury, but any athlete or very active type who's been taken down by an intense injury like mine can likely sympathize with how much it affects not only your physical wellbeing, but your mental wellbeing as well, so seeing the improvements is major for me. I've spent a ton of money (like literally, this is where most of my money goes), time and effort (plus quite a lot of pain!) to work past this injury and hopefully be running again soon. For the past little while, it's been seriously intense sessions at the gym with programs from my trainer (the soreness today is unbelievable from yesterday's sesh), lots of barre (stay tuned for more Dailey goodness soon!) and swimming in there for good measure! I'm still not back to my pre-injury fitness level but I'm a hell of a lot closer than I was this time last year and I'm so proud of how fucking hard I worked around the pain and the current limitations my body has to be here. Let's just say my fitness section will be much more populated in 2017 and I couldn't be happier about that fact after a hard year of work.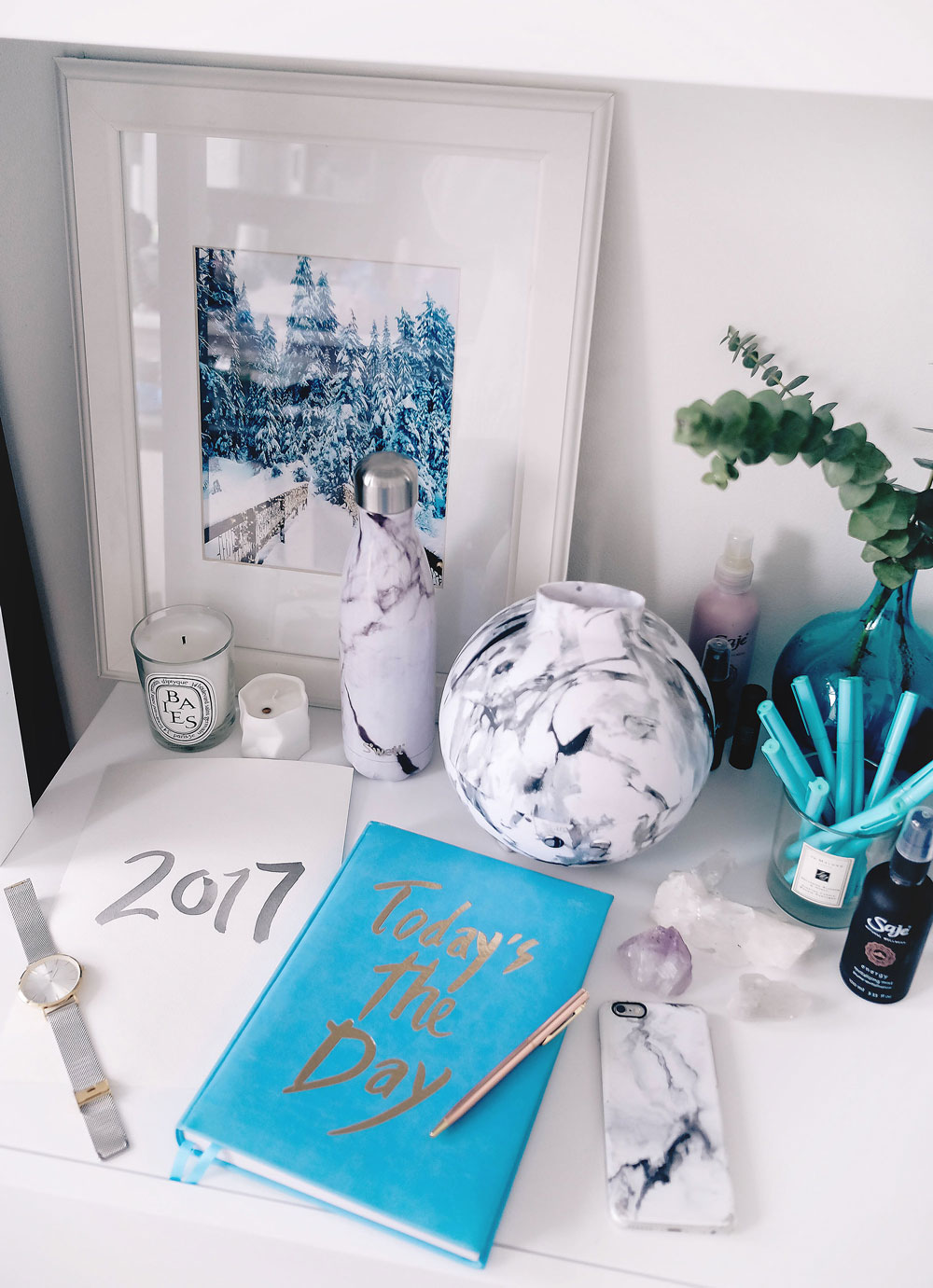 But in keeping with the message in this wonderful podcast from Mind Your Business (you have to listen to it, my favourite podcast), I think it's important to take stock of the past year, see where you did amazing, where you maybe messed up a touch, what you can learn from both your wins and losses and then…scrap the whole thing! You'll always have that year but building cumulatively on top of it for the next year isn't really the most limitless way of approaching a new year.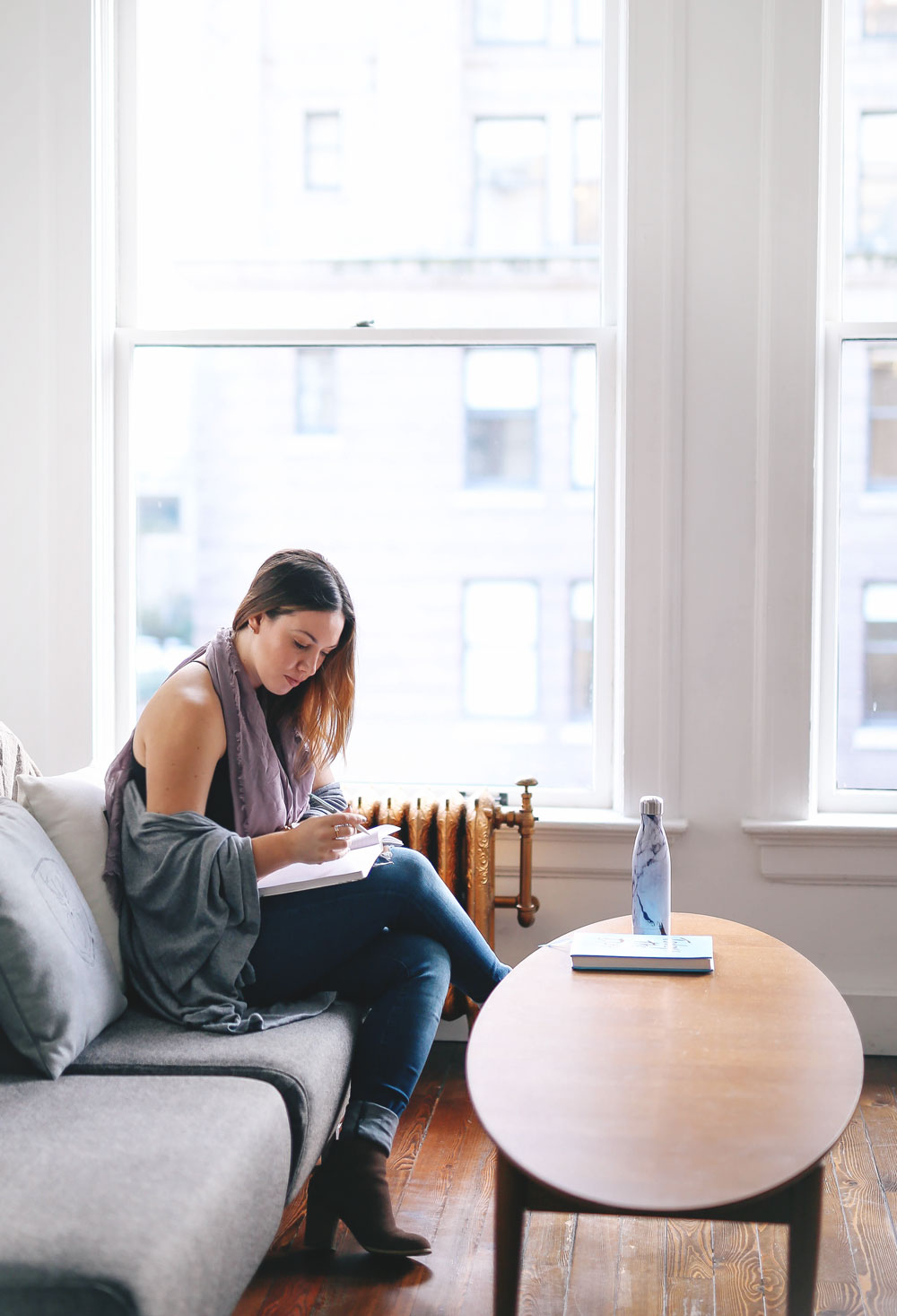 In the podcast (the episode called 12 Months From Now), the hosts James and Phoebe urge you to do exactly what I described above for the previous year and once that's done, reviewed then scrapped, to then imagine you're either on the phone or writing a letter to a loved one, mentor, friend etc on the last day of the year next year. So December 31, 2017 – where will you be, what will you have done and who would you have evolved into over the course of your best year yet?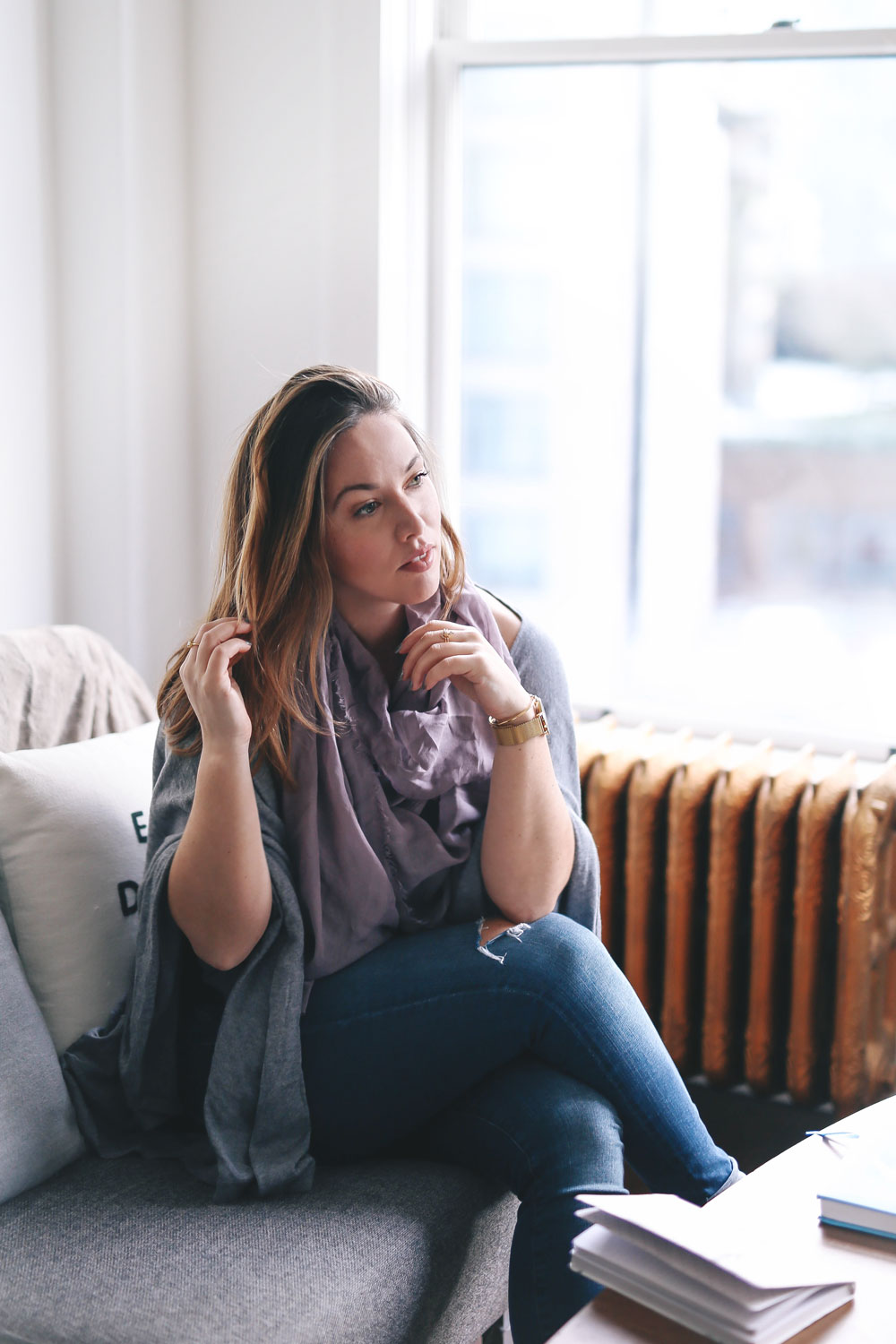 I won't delve too much into this (currently have a 3-page doc going and it's only gonna get longer), but here's what I can tell you so far.
This time next year I want To Vogue or Bust to not only be a digital platform with all my various content streams, but a truly immersive, breathing and dynamic community, if that makes any sense. From regular insider newsletters to my mailing list to a more integrated approach to the things I love and that you've requested (fashion, travel, beauty, fitness, etc) to a far stronger video presence, To Vogue or Bust will continue to evolve and I'm so excited for it! I want to involve you guys in ways that will not only help challenge me to produce my best content, but to also hopefully improve your life in some way or another – expect more series, challenges we can do together and so much more! If you have any requests of course, please tell me in the comments below!
A key part of focusing on more of these big picture elements will be finding the right person to join the team as well. I've been working with the amazing people at chloédigital to start that journey (hard for someone who's been a one woman show for some time!) but if you think you'd make a good fit for blogging-specific work (affiliate tracking, formatting, WordPress, shoot coordination, SEO and more) and are in the Vancouver area, then please get in touch! This will be a paid internship for a 3 month period and I'll be looking to bring someone on late January. I was an intern myself for years and years in the PR and journalism field and that period was really important for my development as a blogger, so looking specifically to have someone who will grow with me but of course, also on their own with their own digital media aspirations for whatever their end goal is!
As for my health and fitness, well, I want to be a half-marathon down (something I used to do before this injury!) and to tackle my first triathlon by the end of the year. I'm grateful for the lessons learned from this yearlong+ injury but am ready to have my back truly healed and to tackle my fitness and wellness goals in a more holistic way. My morning routine (which I'll be sharing an updated version of very soon!), being open to new healing techniques (I've heard breathing exercises specific to backs can be incredibly beneficial) and minimizing stress are all things I'll be focused on to make sure my spine is happy and that I work around the skeletal issues I've got going on in my lower back and hips so that I can be stronger than ever. Since I've put in the serious grunt work too this year to move past everything, I'm also bringing fitness to TVOB in a way that I never have before – stay tuned!
Finally, travel! I had to cool it with travelling a touch this past year to focus on getting my back up and running and I'm really happy I did. As I enter 2017 though, my back is doing so much better and I'm ready to tackle a goal I've long wanted to hit: 30 countries before 30 (as my friends and I call it, the 30 Under 30 goal). I turn 30 in April so it will be quite an achievement since I think I'm currently just over 20, but I'm going to try my damned best. Also, holy shit I'm turning 30 this year! I know some people approach the milestone with mixed emotions (or just downright dread) but I'm really excited for this new decade. My '20s were about as great as you can expect them to be – I travelled, I had the most solid uni experience of all time, I have the most incredible circle of friends (most from the beginning of the decade who are still around now as I look to 30), and incidentally, I've also had the most incredible partner since I was 20. Hard to believe we're also ringing in 10 years soon! So I'm really excited to approach this new decade with excitement and to make it my best yet.
And now as promised, my little tool for you guys! I've yet to find a calendar that caters to my needs, so for a long time I've drafted up my own little doc that houses a place to jot down my daily gratitude entries, my food diary, my exercise diary (which is also expanded upon so I can document if my body was hurting in any areas, what triggered it, etc), my goals and any important dates. I've made it so that I can print out my monthly and weekly sheets as needed so that in the event I'm travelling or out of commission, I'm not needlessly wasting paper!
I have Google Cal for appointments and my editorial calendar all online, but for me at least, being healthy and feeling full of vitality is the best way to ensure the rest of my life goes well too, so various iterations of this little doc (which you can get straight to your inbox by entering your email address above or here) have been on my desk for years now and something about the action of writing everything down by hand is very meditative for me. You can jot in it whenever you like, but I like to do it after my morning meditation, my stretching & mobility exercises and breakfast. I sit down with my coffee, take a quick five minutes to reflect, jotting down what I'm grateful for that day, what I ate and how I worked out the previous day, etc. It's so simple but makes all the difference, both for documenting what works for me and what doesn't (why doctors or physiotherapists always urge you to keep a record of what you do and eat!) and also for providing a touch of insightfulness and mindfulness at the beginning of my day!
Okay and with that novel of a post done, I only have one thing left to say to you guys – HAPPY NEW YEAR! I think 2016 was a great but definitely challenging year for a lot of people, but I honestly have this really amazing feeling about 2017. I hope this will be your best year yet and that you celebrate it with those you love come the 31st! I'll see you on the other side!