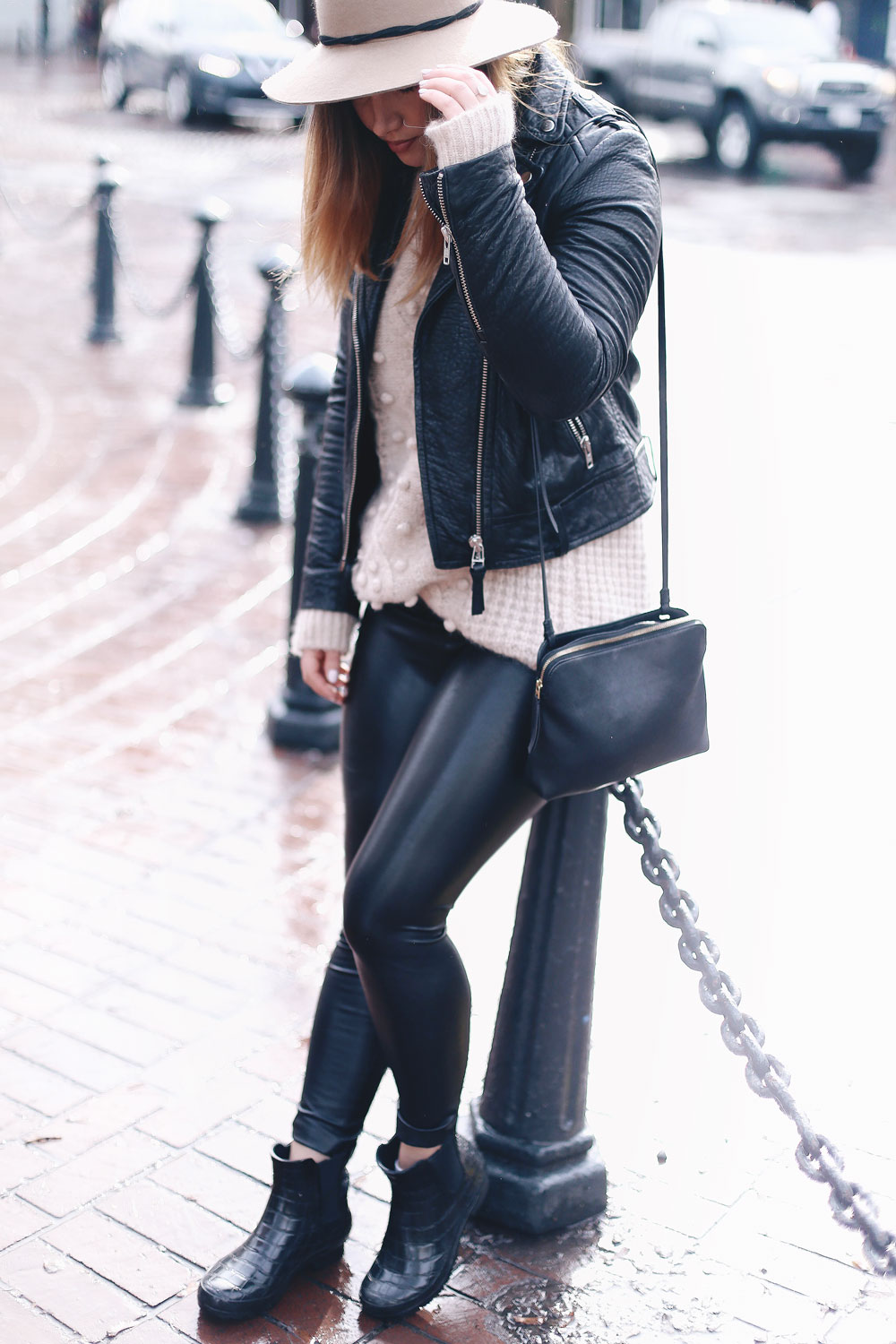 Happy Monday! So ready for this week after a serious weekend of family time and prepping for the week ahead—of course, it didn't hurt that it was raining all weekend, so cozying up inside was a given. Having said that, especially with spring still holding out on us, I've been finding it more important than ever to get out and get that Vitamin D in, so having rainy day looks to rely on are so key.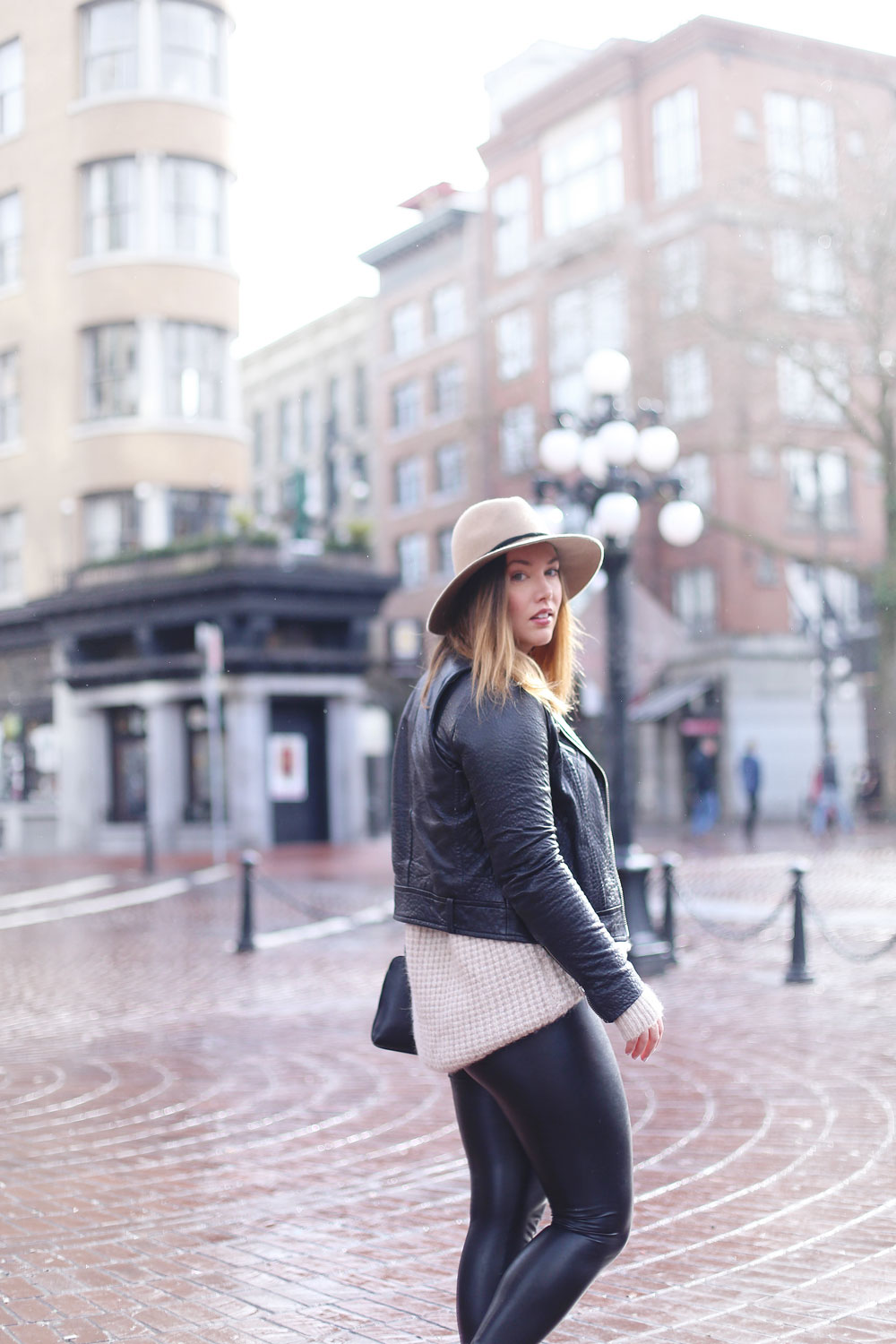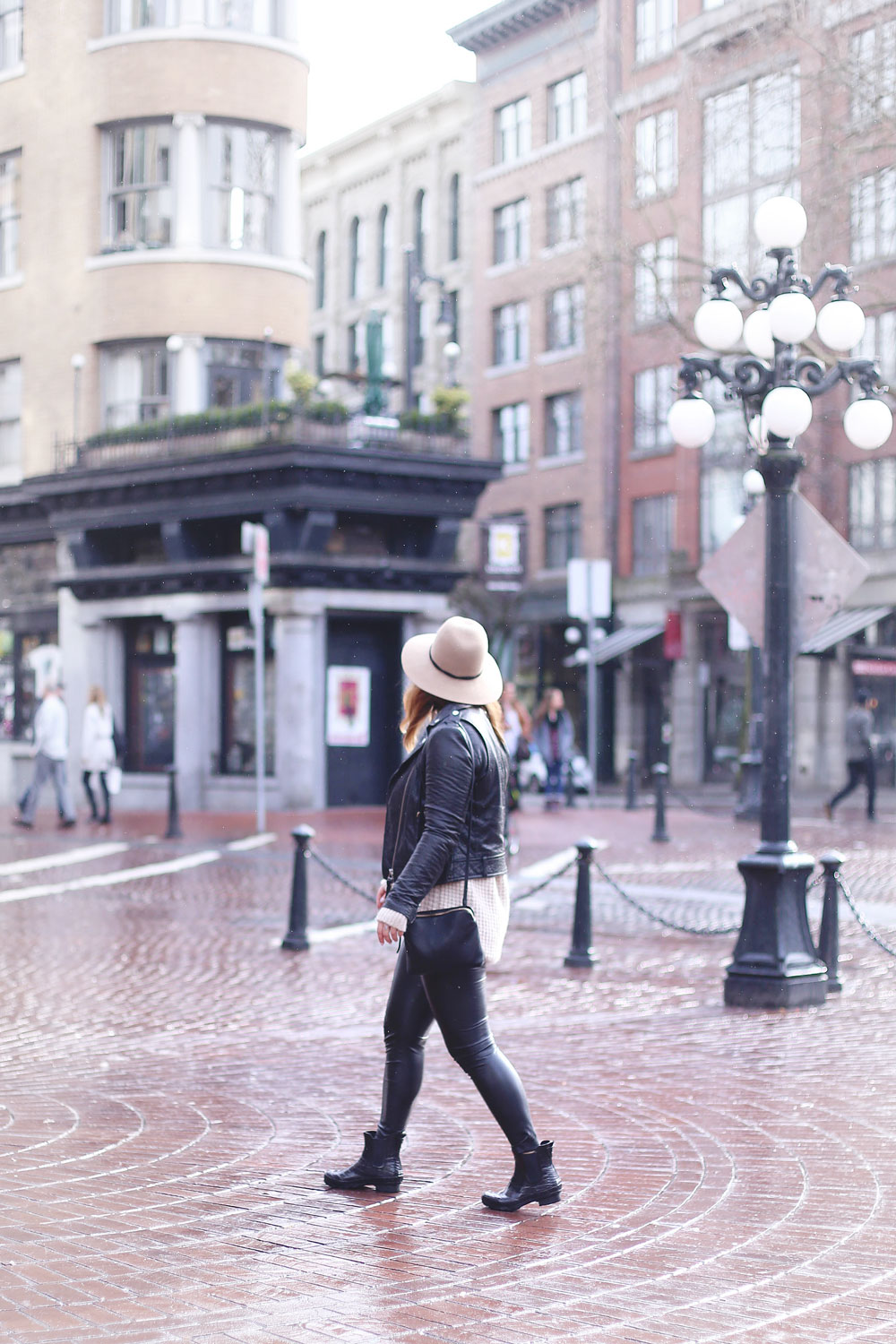 In Vancouver, you just can't get away without having gum boots—it's just so rainy that you need to keep your feet protected. I love and rely on my traditional Hunter wellies all the time but love the idea of opting for less-conventional rain footwear, like these waterproof Chelsea gum boots by Roma Boots. I especially love that Roma's boots go towards such a great cause—for each pair bought, they donate a brand new pair of boots to those in need, and donate 10% of all sales to the brand's charitable counterpart. Feels so good to not only have a stylish new pair of boots to keep my own feet warm, but to know that someone who could really use a pair will get that critical waterproof footwear too!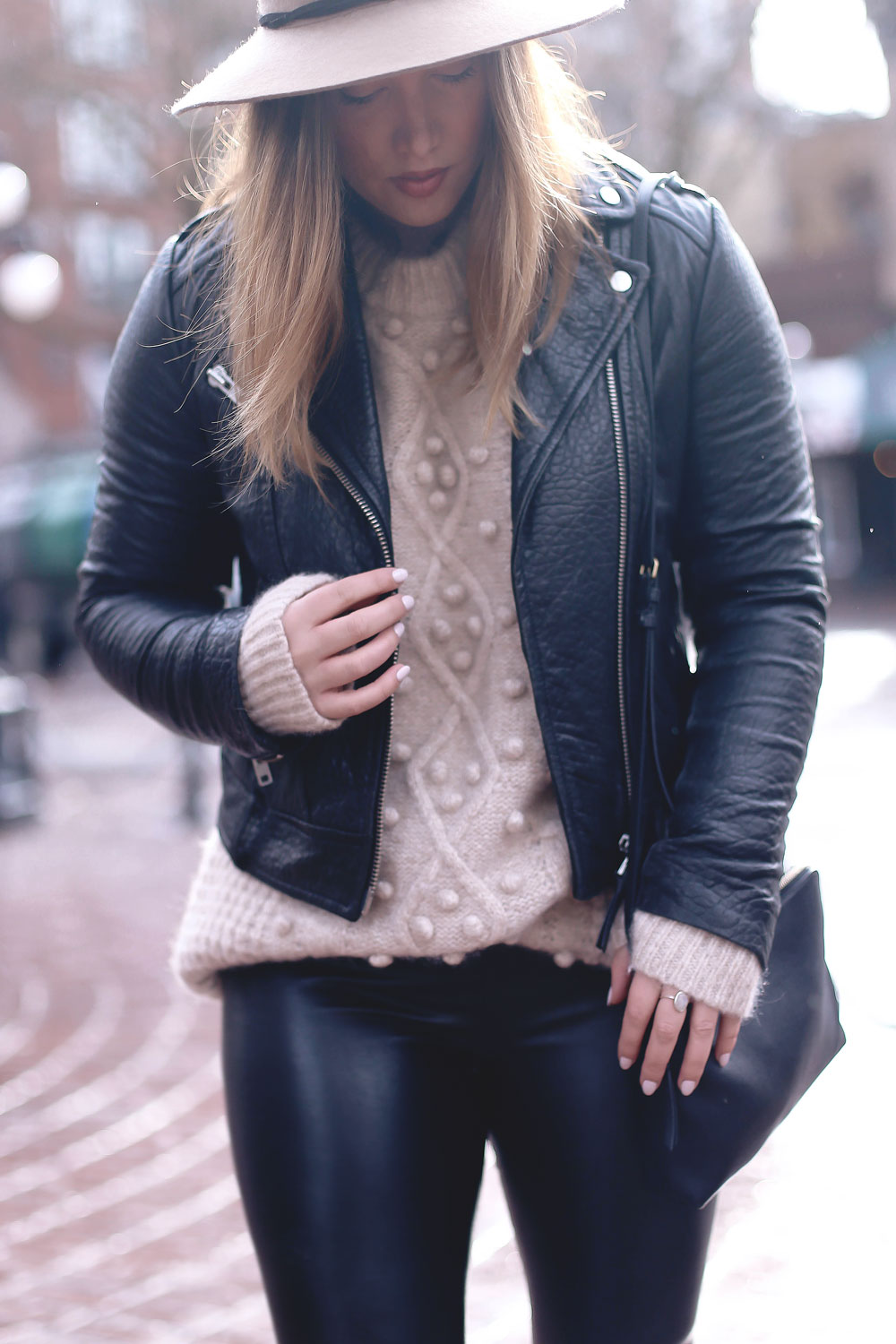 But onto the rest of the look—while gumboots and an umbrella are no-brainers when there's a downpour, the less celebrated rainy day wear is definitely the wool fedora hat. Obviously you don't want to use this in place of an umbrella for the sake of the hat itself, but it does protect those few errant drops from mussing up your hair and if you're prone to frizz, helps conceal it too!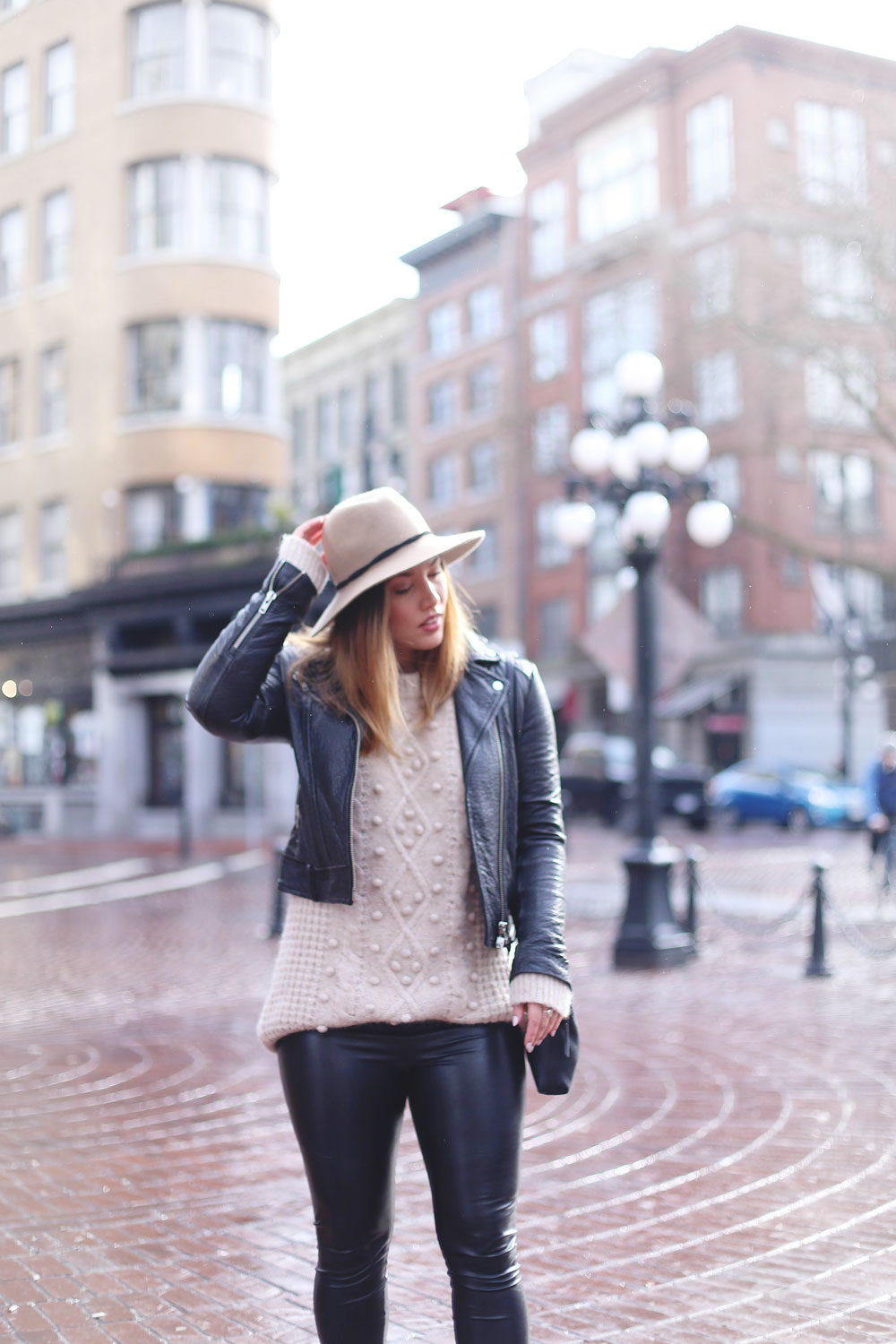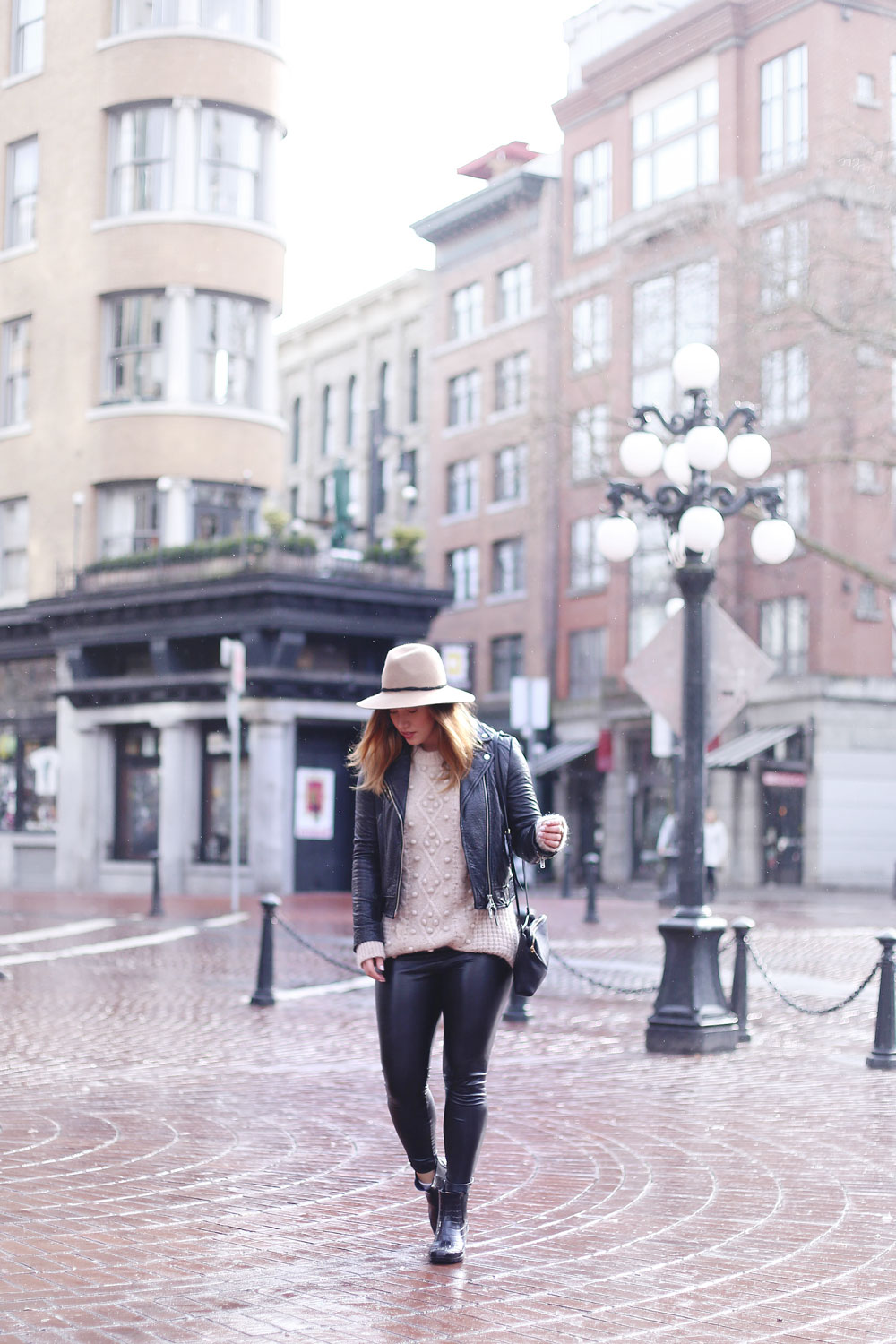 Faux leather leggings, a cozy knit and my Mackage leather jacket are sleek (aka won't get rained on under an umbrella!) and I always try to go for a stronger lip and lighter eye makeup so that my makeup doesn't start running. I'm obsessed with Bite Beauty's incredible line of organic lipsticks, lip care and more, but just got this Pepper lipstick and matching lip pencil last week and am so obsessed. It looks a touch lighter in pictures than it does IRL, but it's the perfect lip for daytime: a strong tone but super neutral too!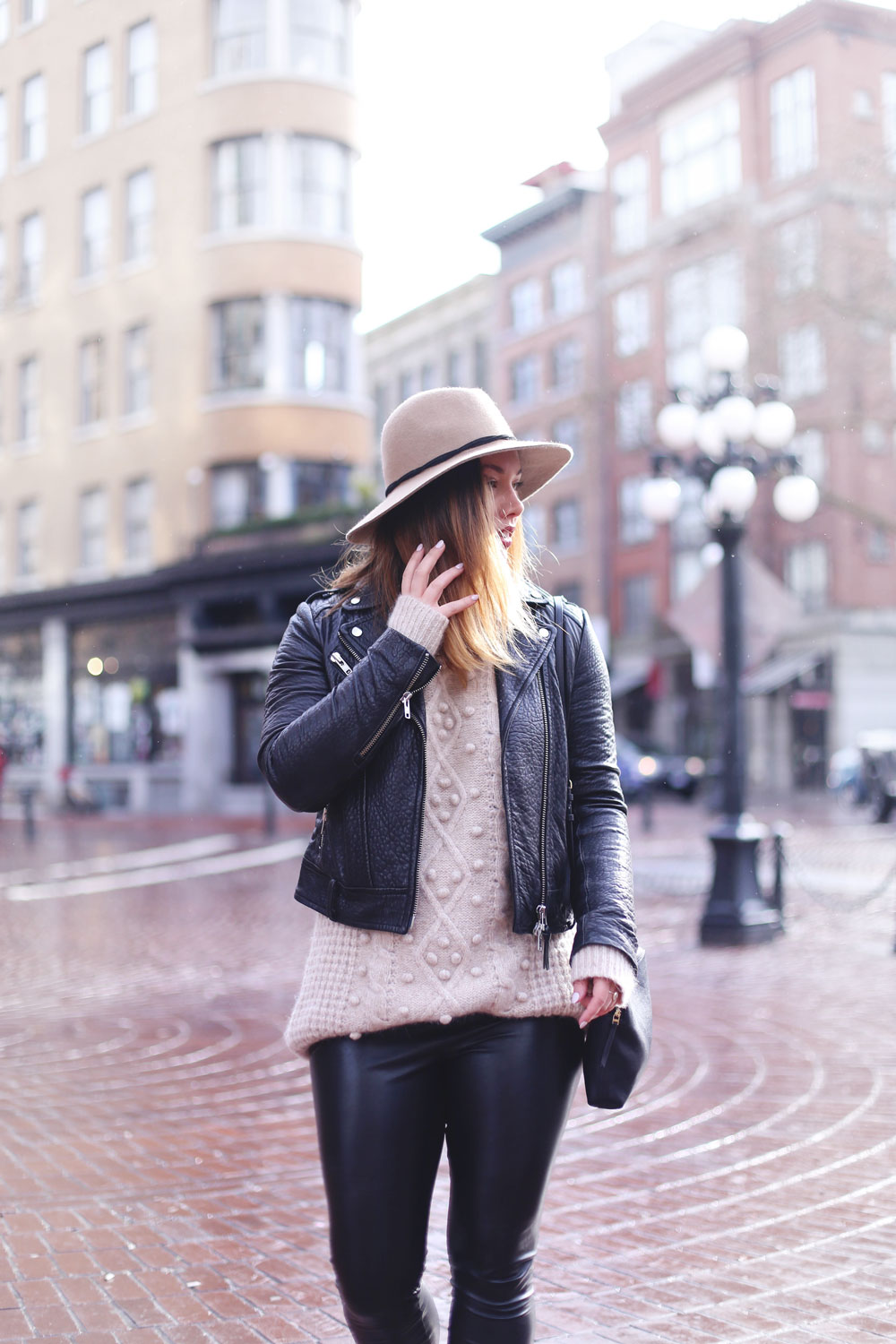 I also always aim to keep my hair either in an updo or just let it do its own thing (my hair's naturally straight so I just embrace that fine, straight texture) since my hair will just fall out of whatever curls or waves I add to it. And speaking of hair, I've got a really exciting second-day series coming soon—have been playing with more hair and beauty content lately (don't forget to check out my latest, this cat eye tutorial, if you haven't seen it yet!) and having so much fun pulling it together. As always, tell me in the comments below if you have any specific requests! Have a great start to the week lovelies!