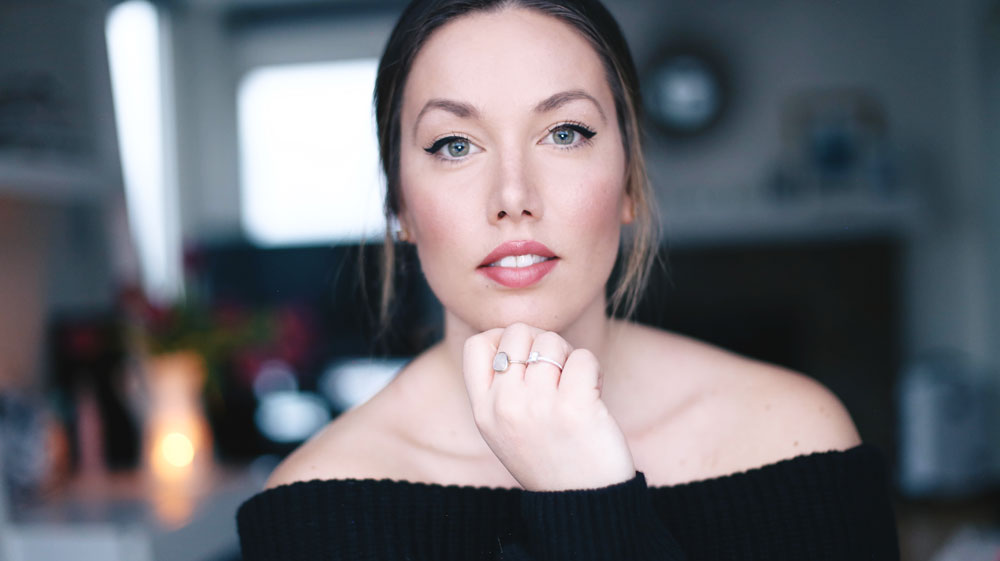 It was so gross & snowy yesterday (and not nice snow, like wet, stick-to-your-clothes snow) so I opted for the ultimate cozy day in, catching up on work, getting to my inbox and finally filming a beauty tutorial! And best of all, it's for a beauty look that's been a favourite of mine for as long as I've been wearing makeup: the classic cat eye! I've been loving the challenge of bringing you weekly YouTube videos (make sure you're subscribed if you aren't already!) and was especially looking forward to bringing you this eternally chic beauty look because it's one I seriously rely on so heavily.
It's all broken down in the video above but really, my philosophy with this tutorial (as it is with all beauty) is that if it's not easy, I'm not going to do it – so rather than having a bunch of hacks (i.e. tape and the like), I'm all about making the most of your natural bone structure & eye shape, strategically using angles and a couple tricks to determine the exact location of your winged liner. Because that's really the key part of this look – creating a silhouette that lifts your eye!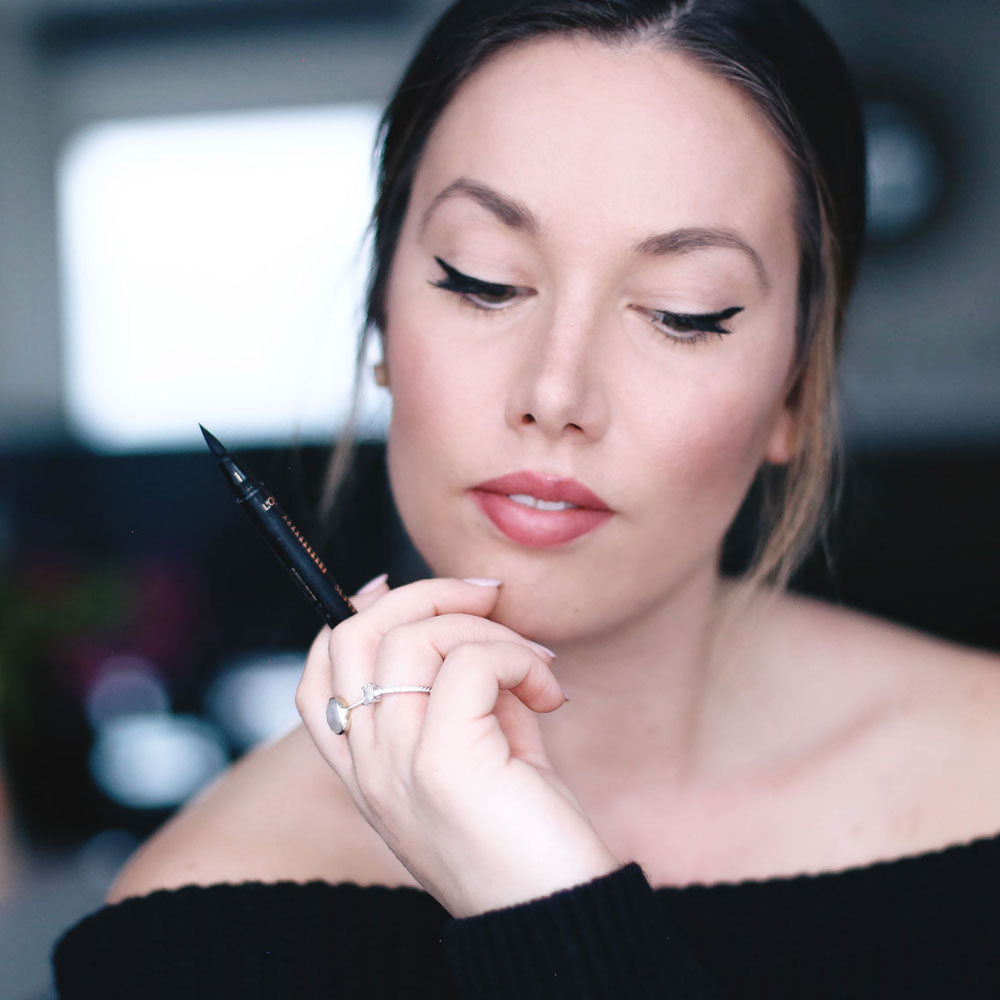 I actually first became a cat eye convert in high school when I had aspirations of being Lou Reed's girlfriend, and really drew on inspirations like Françoise Hardy, Debbie Harry and Nico. So as much as this is an elegant look made famous by the likes of Audrey Hepburn, it's also got some grit and edge to it too, which is part of the reason my favourite music/rock icons tend to break out the cat eye all the time (think Kate Moss, who may not be much of a music icon in her own right but definitely embodies the scene!) – I love how versatile it is and how day or night, it's always on-point.
Again, find all my videos over on YouTube and if you loved this video (and I hope you did!), it'd mean so much if you'd like it and/or share it!