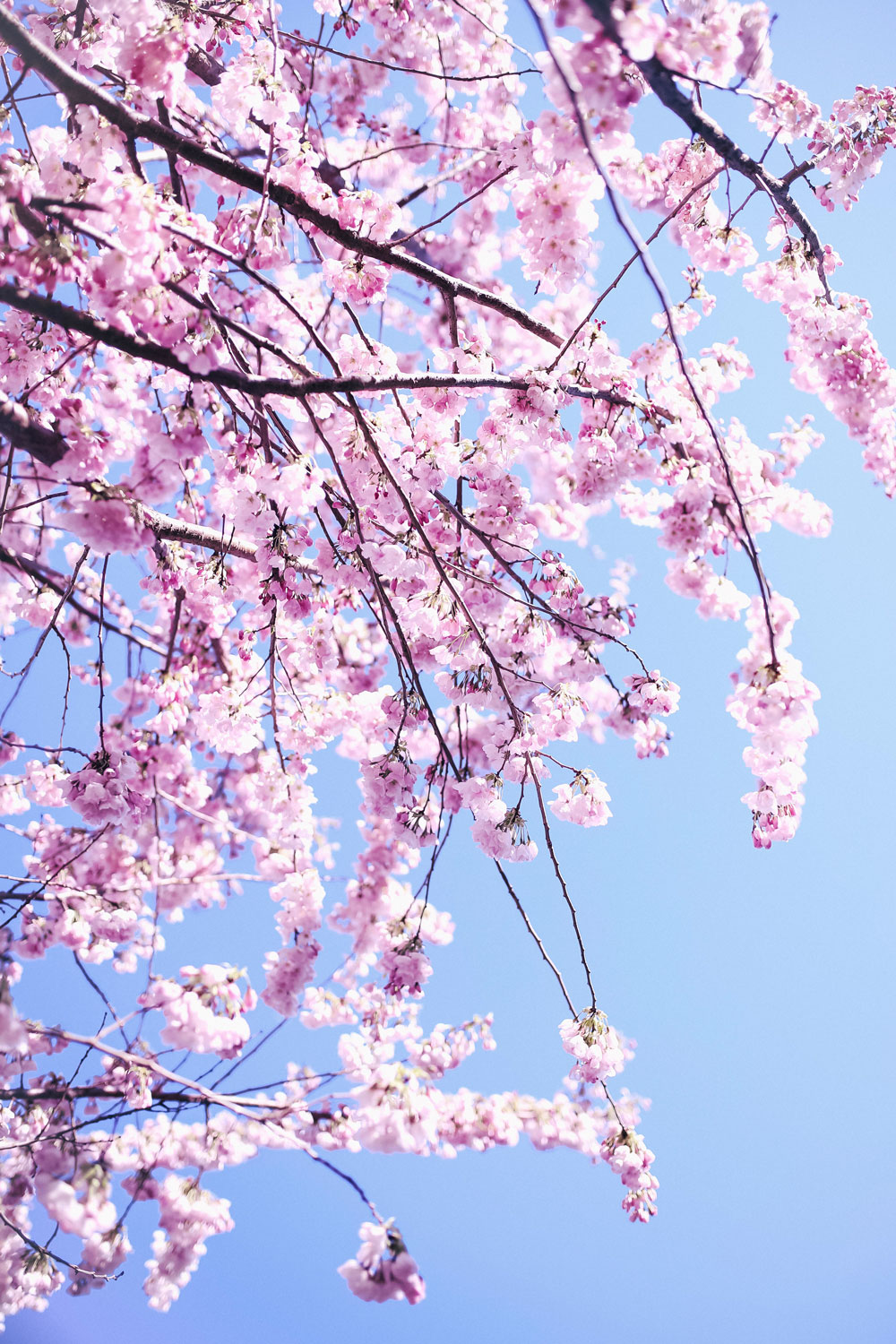 So as you guys might've already seen on my Instagram, cherry blossom season is upon us and with that, I want to apologize in advance for the blossom bonanza that is definitely going to ensue. It's honestly just such a special part of the year for me, especially because it always happens right around my birthday (agh, 4 days left to the big 3-0!) and because of the ephemeral nature of these beauties—you blink once and they bloom overnight, blink again and they're gone. It's such a beautiful reminder to be present and to fully appreciate the moment when it happens because it doesn't last long!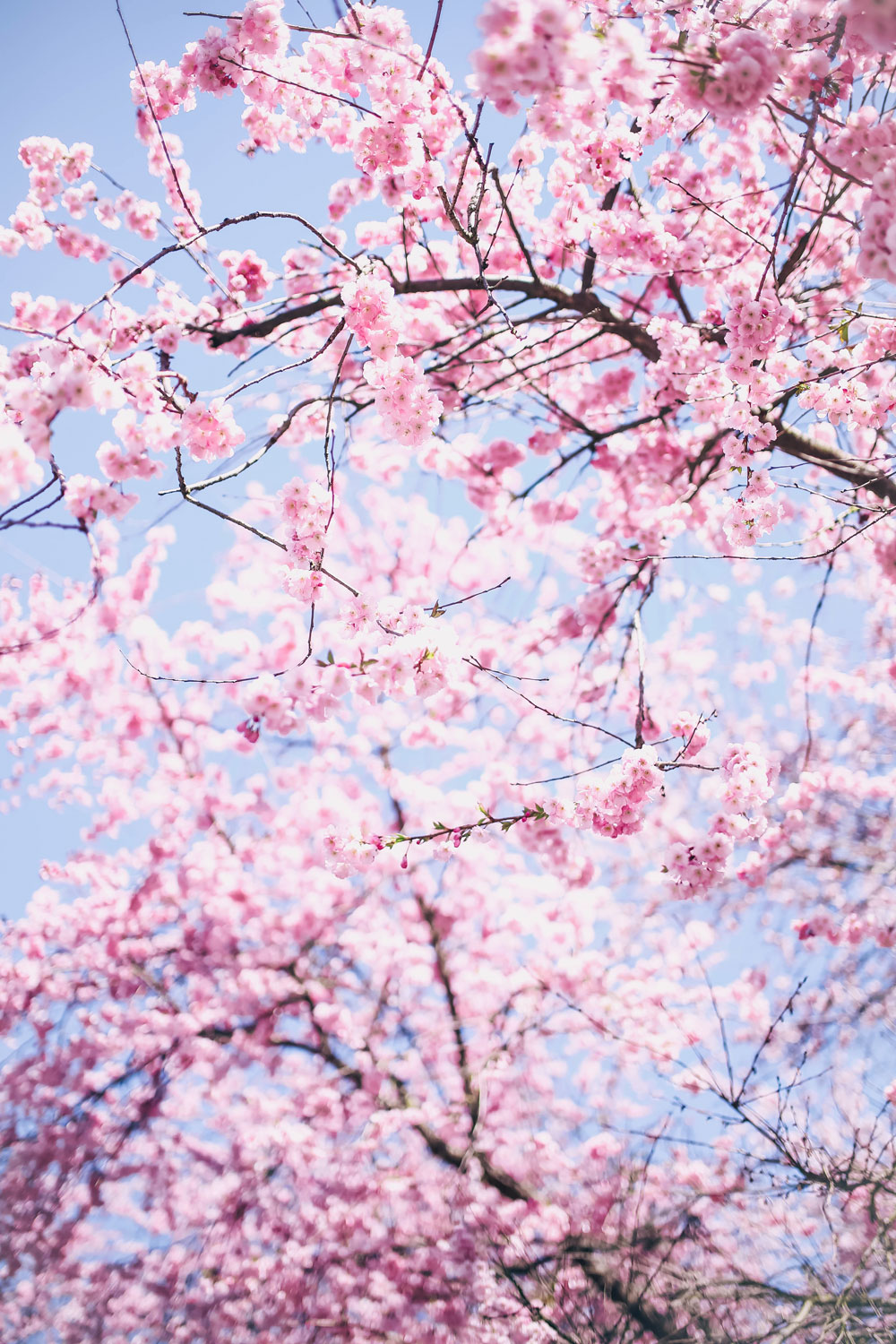 Philosophical musings out of the way, let's talk about what's equally important, and that is capturing these beauties in all their splendour so that come December when it feels like you haven't seen the sunshine in months, you can glance at your incredible snaps and remember that spring does in fact come every year.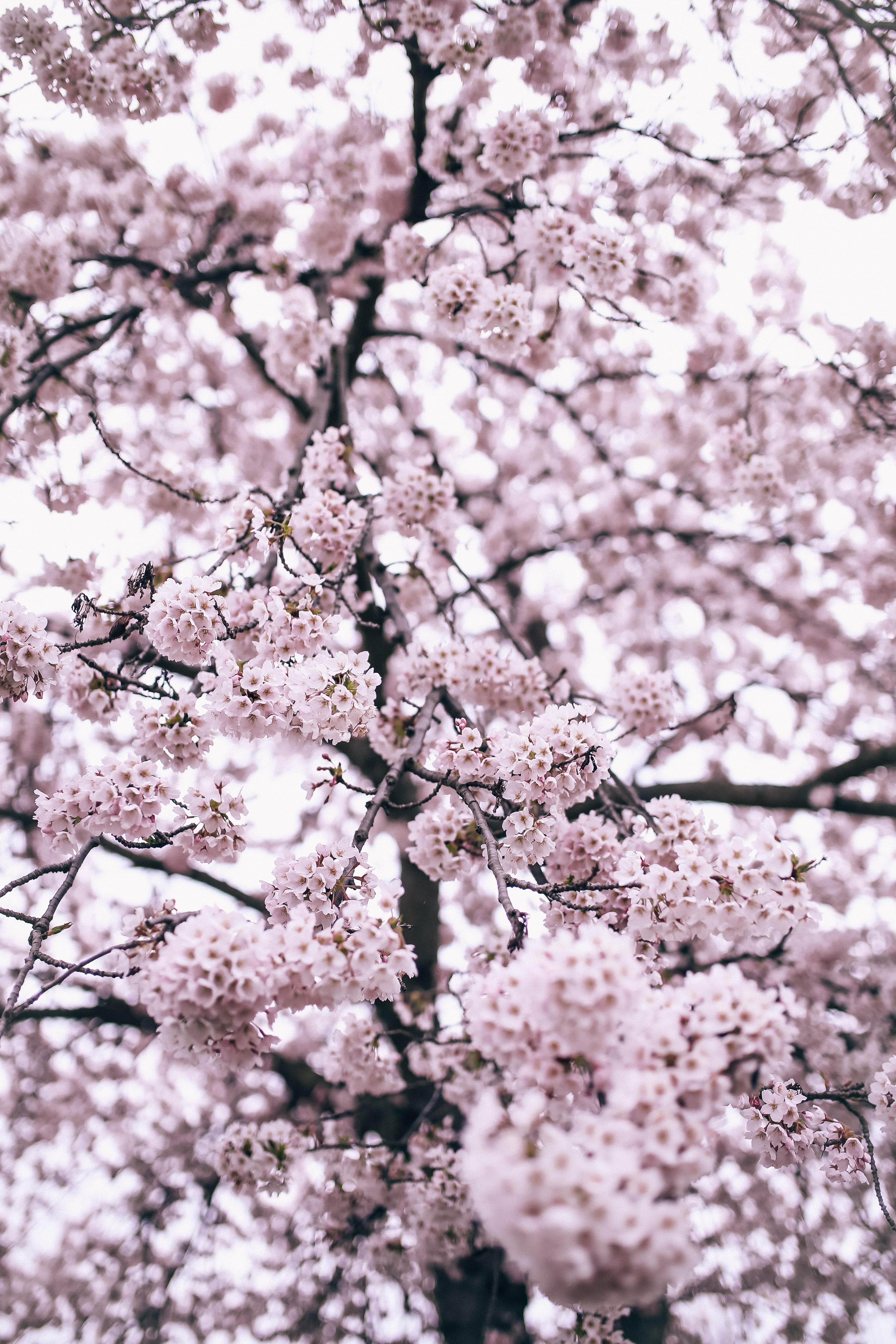 This year we've had a really delayed spring because of this insanely intense winter we've had, so since this blossom spell might be shorter than usual, I thought I would help my fellow Vancouverites (and those visiting!) find my favourite spots for blossom spotting in the city so that you can make the most of the season! Also a good one to bookmark for the future at any rate because as long as the city doesn't cut down any more trees (which they did this year to a row of my faves on the sea wall, honestly considered protesting on site but decided I wasn't into being city hall's token crazy person this year), these ones should be around for years to come! Word of warning: my headings are so weak so I have a map at the bottom of this post to help those not as familiar with the city or these hoods I frequent! Last note is that all the snaps below are done on location for each spot, some from Insta, some from the past little while! And now, without further ado, my five favourite picks for blossom spotting are…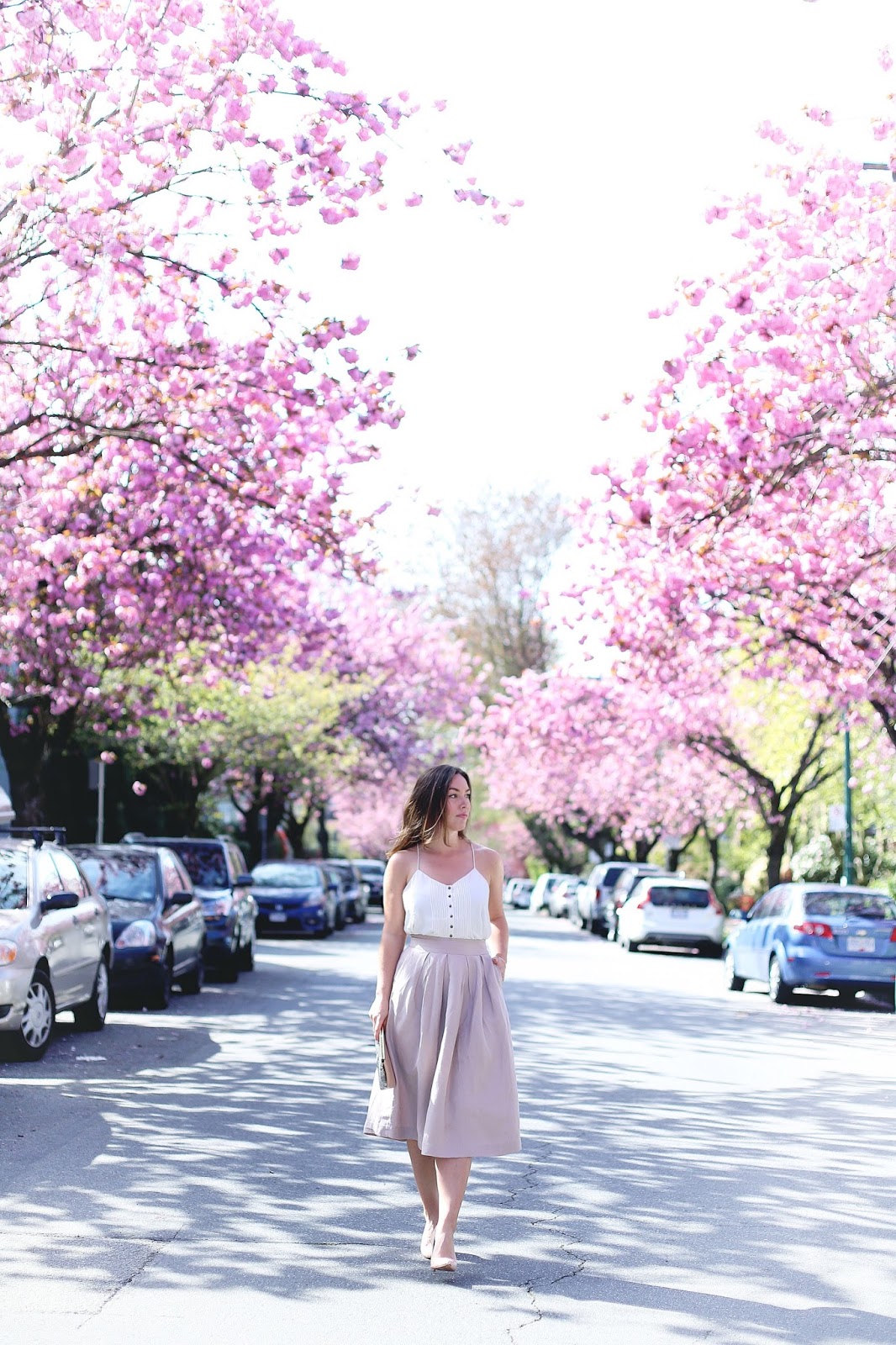 FAIRVIEW 
My hood! Between Granville and Cambie on 7th and 8th, wander up and down the streets and marvel at the solid pink all around you. These ones bloom a bit later in the season (how nerdy am I that I track the blossom's schedules?!) but they're more vividly pink—my fave! If you don't mind jay walking, try getting shots up on 8th at cross walks—if you pick the right time of year, you'll not only get the blossoms in the background but likely the best view of the city too across False Creek.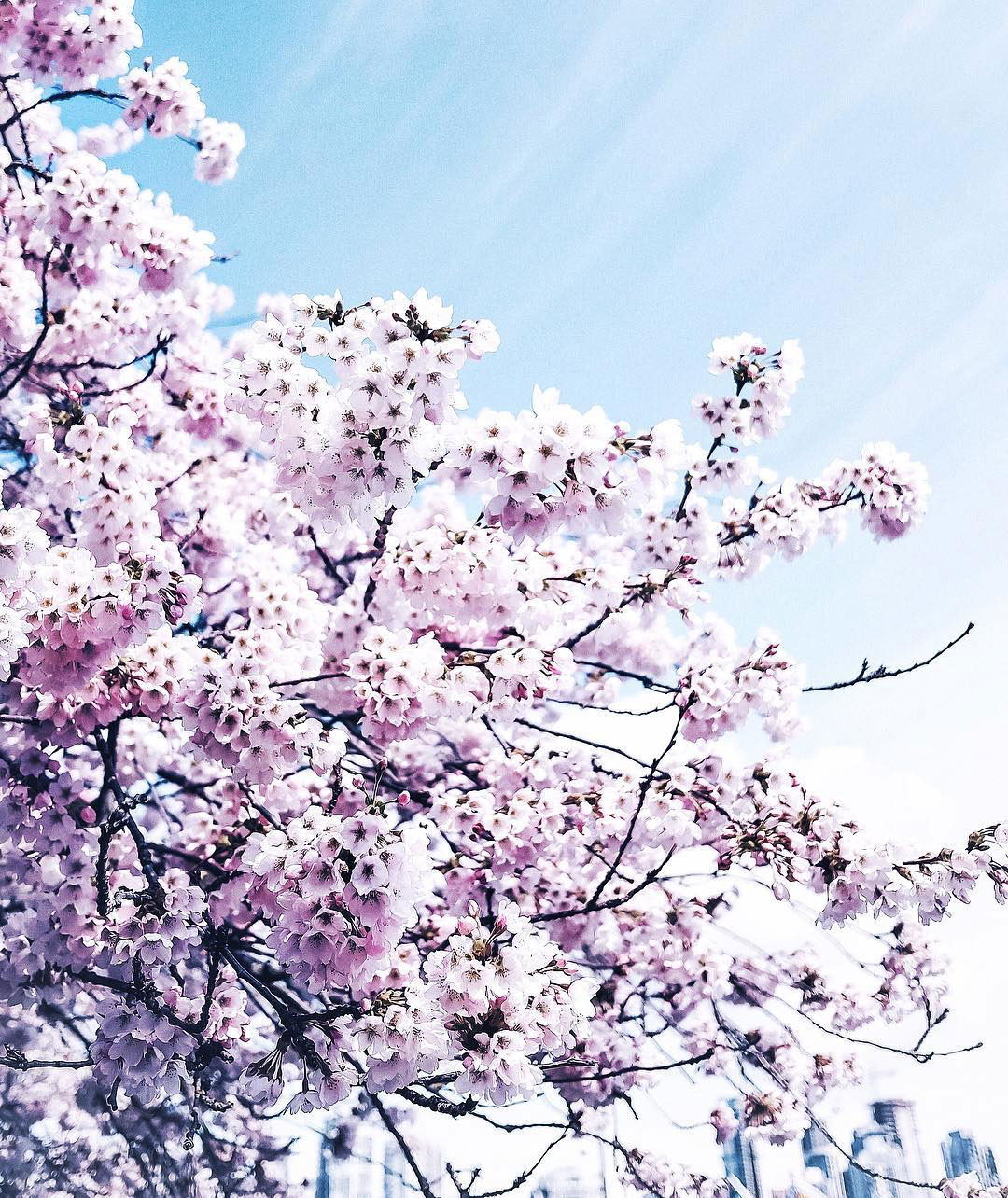 VANIER PARK
Really only popular with the Fairview/Kits crowd (or if you're going for Bard on the Beach), this park is actually one of my faves year round—love coming here to watch the kite surfers, to stretch after a run, to relax in the sun on the ample field (just watch for goose poop) or in the spring, to take advantage of the pretty uncrowded cherry blossom trees! I shared some Insta Stories from a particularly beautiful snow white tree last weekend and got so many requests for location specs that I knew I had to include it. There's also a beautiful tree right near this super cute wooden bridge nearer to the maritime museum! I walk by here multiple times a week, hence the creepily intimate knowledge of the entire park.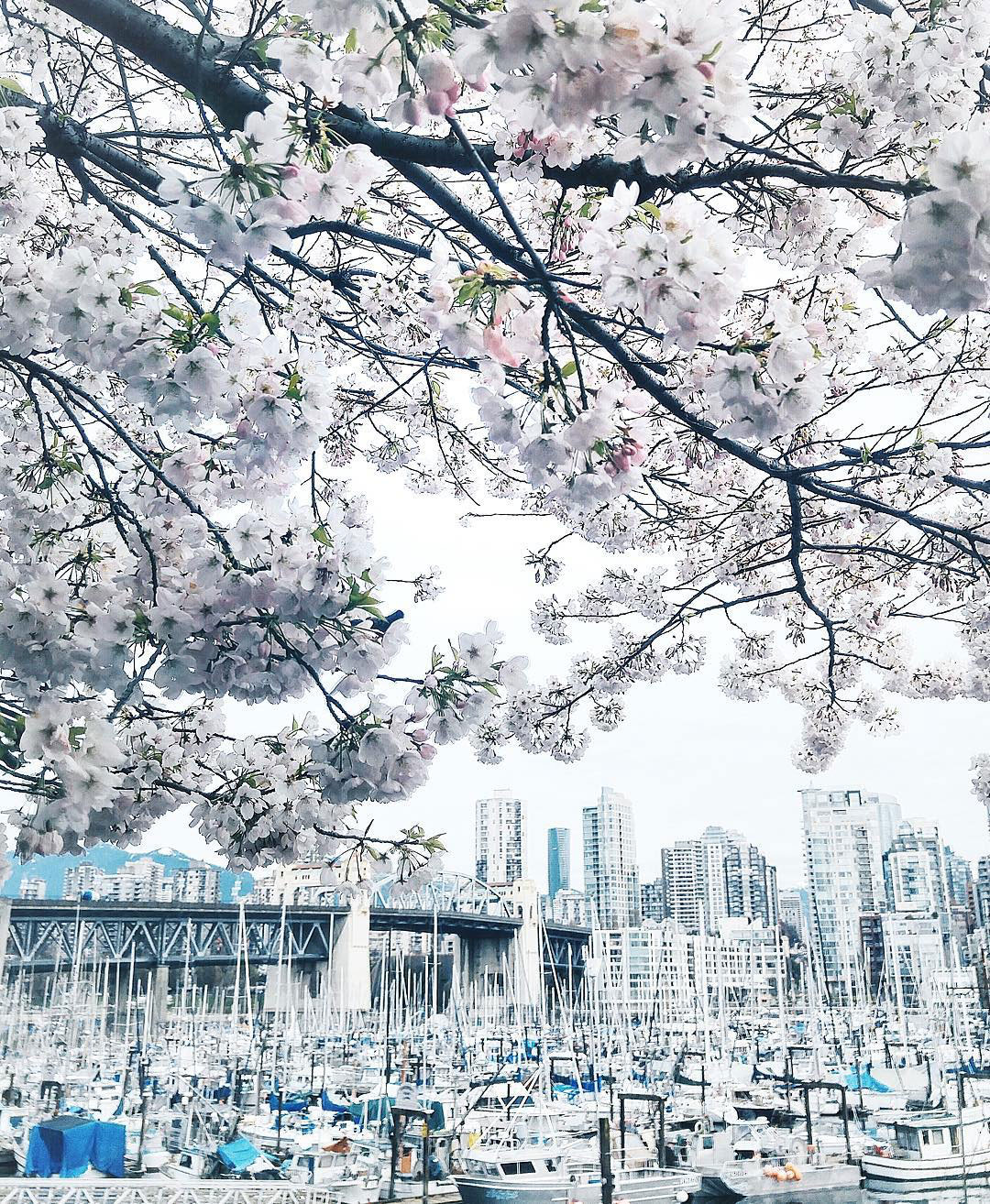 ABOVE GO FISH
Okay, this one's a bit trickier to explain but the pay off is that a lot of people would never come here and yet they have a ton of cherry blossoms, with one of my favourite views of Granville Island, Burrard Street Bridge and the city across False Creek! The best way to explain where this is: from Granville Island, go west to Go Fish (also one of my fave picks for fish-n-chips!). Continue walking along the Sea Wall detour and cut in when you see stairs on the right, climbing up to find literally dozens of cherry blossom trees and this unparalleled view of the ocean and city!
DAVID LAM BY THE BASKETBALL COURTS
I feel like all these headings could use some work (I'm that person you don't want to stop on the street asking for directions—I somehow can only explain in the most ambiguous terms). But if you're in David Lam often, you already know the park has some of the prettiest cherry blossom tree and magnolia tree spots around. If you continue walking west though, you can cut up near the courts (the basket ball court will be directly to the right) and there are these beautiful rows of cherry blossom trees that almost no one goes to since it's tucked away. I shot this latest Insta there!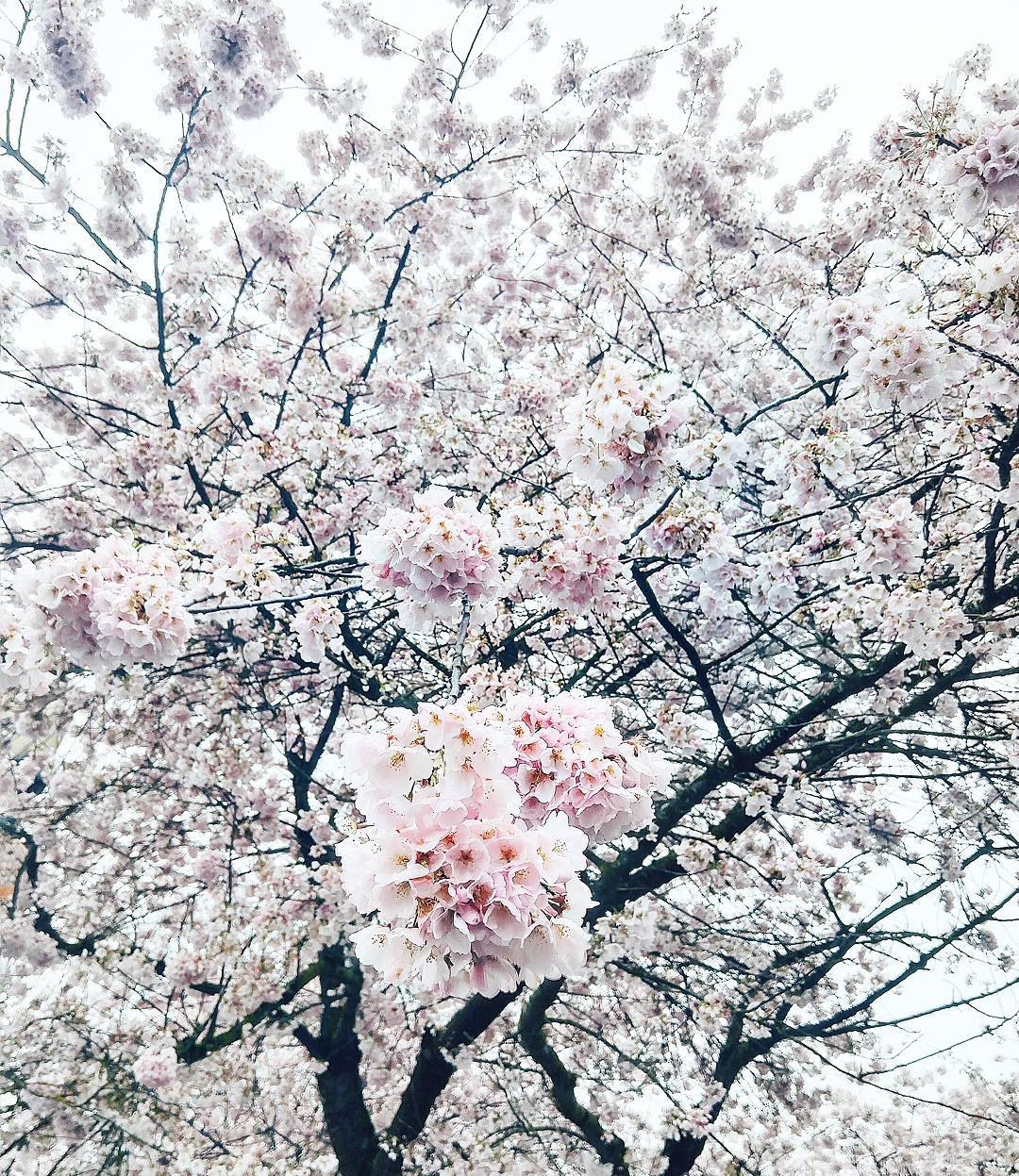 GRANVILLE ISLAND BEHIND THE REC CENTRE
I'm laughing to myself right now about these headings, I'm sorry guys! It's honestly the best I can do! Okay so to explain this one—if you're walking west along the Sea Wall from the Cambie or Fairview areas, you'll start approaching Granville Island. There's a massive cherry tree there that's conveniently just along the Sea Wall but not as populated because it's on the fringe of the pretty much eternally busy island core. To me, it's the most magical little grouping, with a big one right in the middle. At least once a year, I carve out time to just sit underneath and feel the calmness of the delicate petals floating down (and get pictures, duh).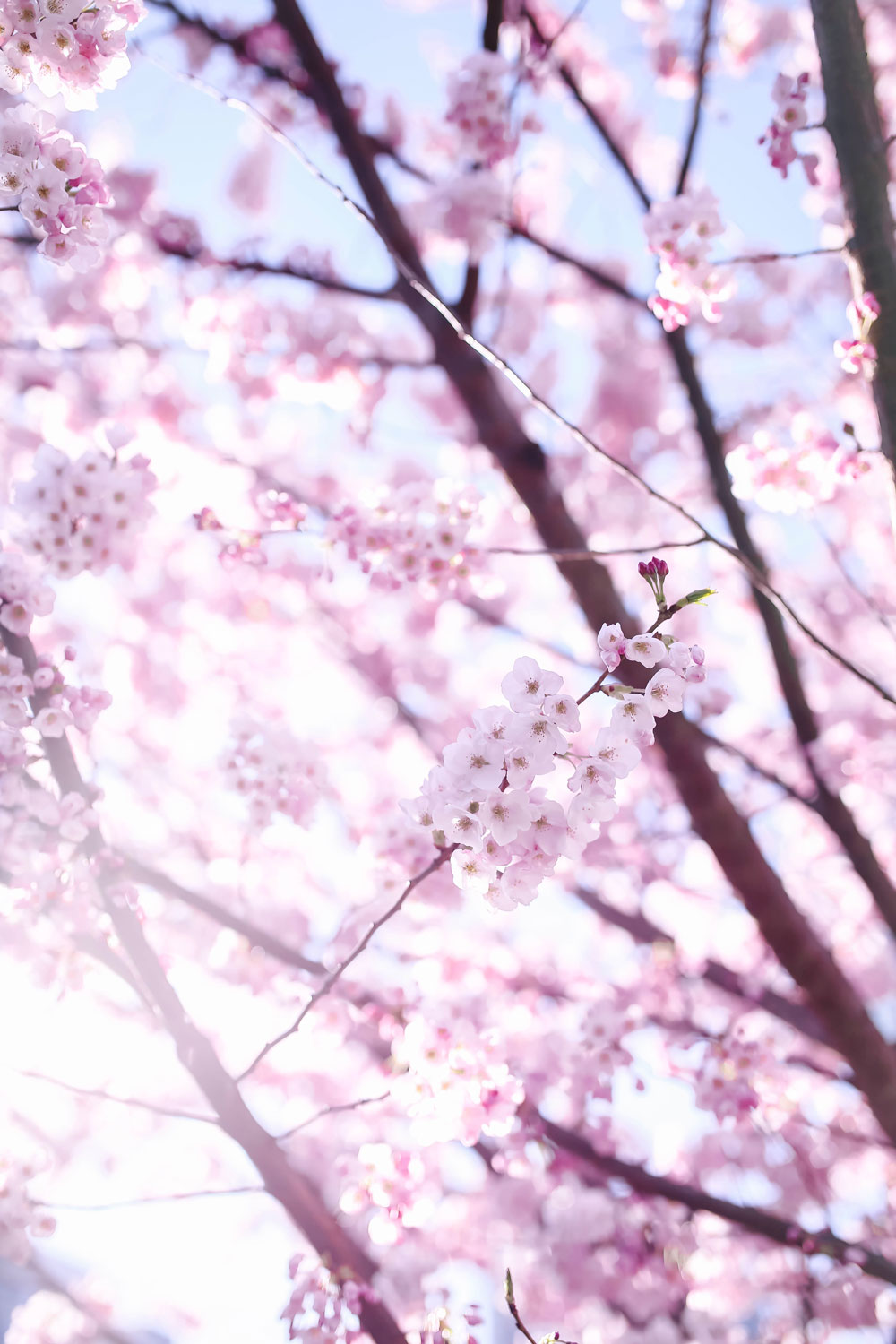 A couple of bonus ones are also the West End (honestly, almost anywhere in the West End but the Comox area is usually pretty good, and the whole stretch of Haro Street!) and of course, some of the most lush ones are in Shaughnessy! Also, if you walk by Vanier Park and criss-cross through the streets towards Kits Beach, there are a ton of stunning cherry blossoms on the quiet residential streets there as well.
And again, because those headings were…questionable…here's a map for you guys below!
Any other local requests, just tell me in the comments below or shoot me an email! And now, happy snapping and blossom viewing! If you need any tips on upping your photography game beforehand, I have my comprehensive guide here and my Insta editing tips here!