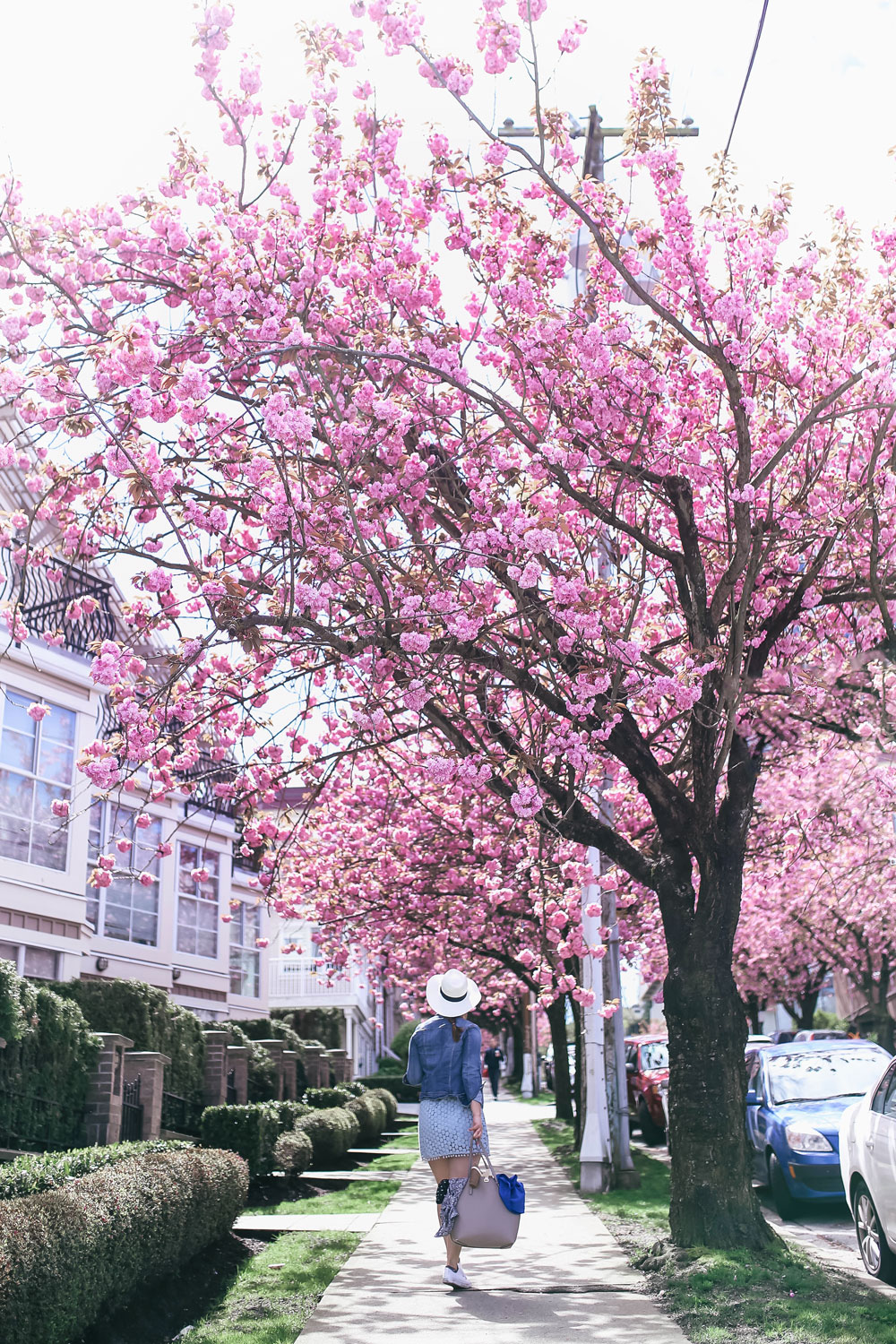 It's hard to believe this now but years and years ago, I was actually a bit of a clothes hoarder who really struggled with saying bye to my pieces. About 5 years ago though, something just snapped (and unsurprisingly, I think a lot of that had to do with moving to downtown Vancouver where the prices are high but the spaces are small). My overflowing wardrobe was not only physically exploding out of my closet, but I was finding that psychologically, I was feeling really weighed down as well. All of a sudden, I evolved into this decisive clothing donation machine—it's now become second nature for me to do a little sweep of my closet at least once every couple of weeks and add a few pieces I just have fallen out of love with, that don't serve me anymore or that I haven't worn in months to an ongoing donation bag.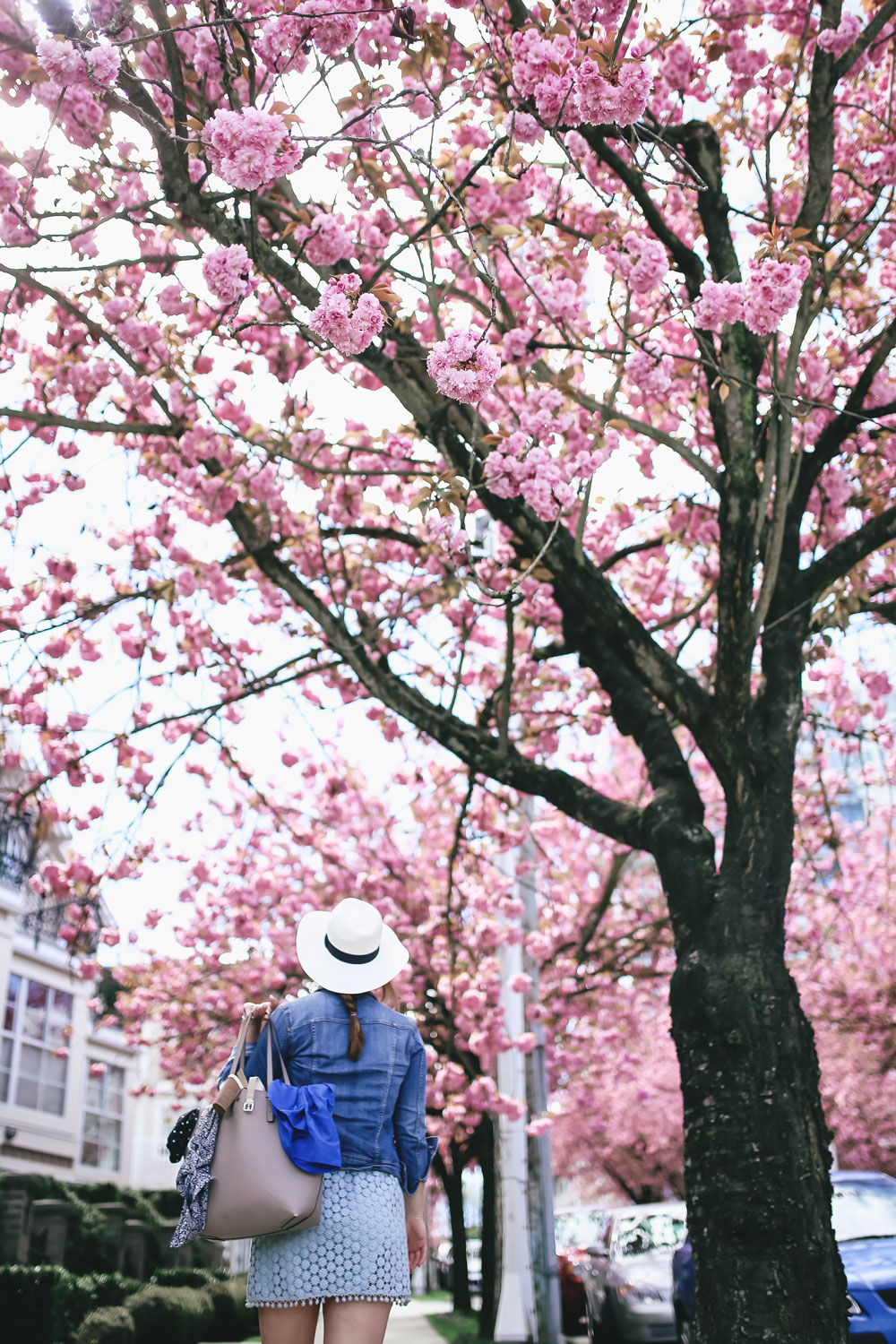 While I think donating your clothes in any way shape or form is so much better than tossing them away, I was so excited to hear about H&M's Global Garment Collecting Initiative (learn more in this video here!). While donating to a charity means the clothes will likely get used by someone else at some point, the rejected clothes' fate is still a mystery—I love that H&M is literally reusing everything, so whether it's garments that retain their form and get loved again by someone else, a pair of jeans broken down into a whole new product or the dust from the recycling process getting used to create cardboard, H&M is literally closing the fashion loop with this recycling program, inputting environmentally-conscious practices while outputting some beautiful styles for us each season! I love that this is an ongoing initiative too, which means you can bring in your previously-loved clothing/textiles at any point in the year!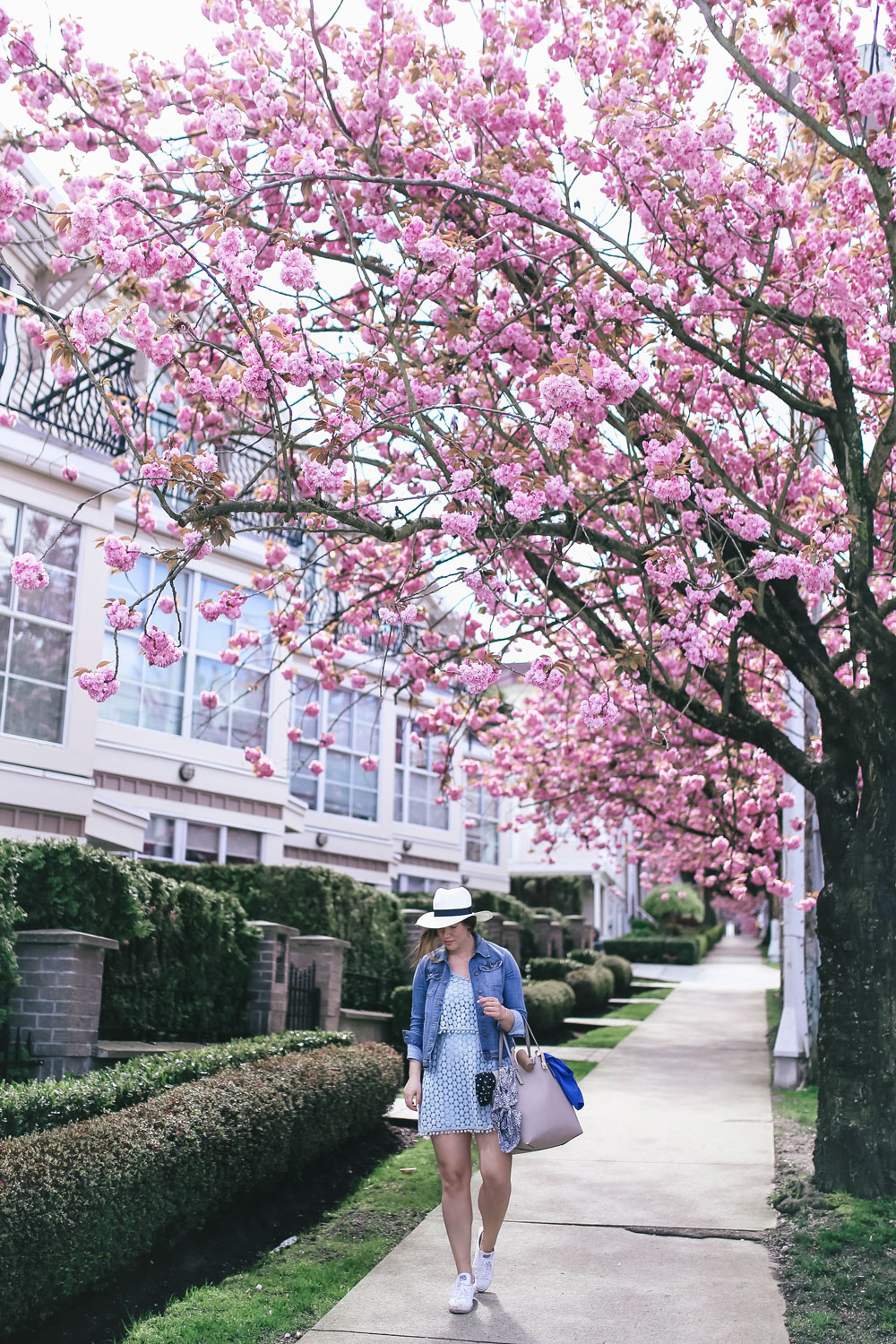 On board? Amazing! If you're new to the clothing donation process or just need some tips to get motivated, these are my 5 tips for clearing out your closet efficiently and quickly so that you're left with just the most-loved (and most-worn) pieces!
1. First of all, blast music and have some vino! Like anything else in life that maybe can seem monotonous at the onset, making a party out of it helps so much. Invite a friend over and pay her with rose (or promise to return the favour), rip your closet apart and really have fun with determining whether the piece up for question is a keep, donate or store category!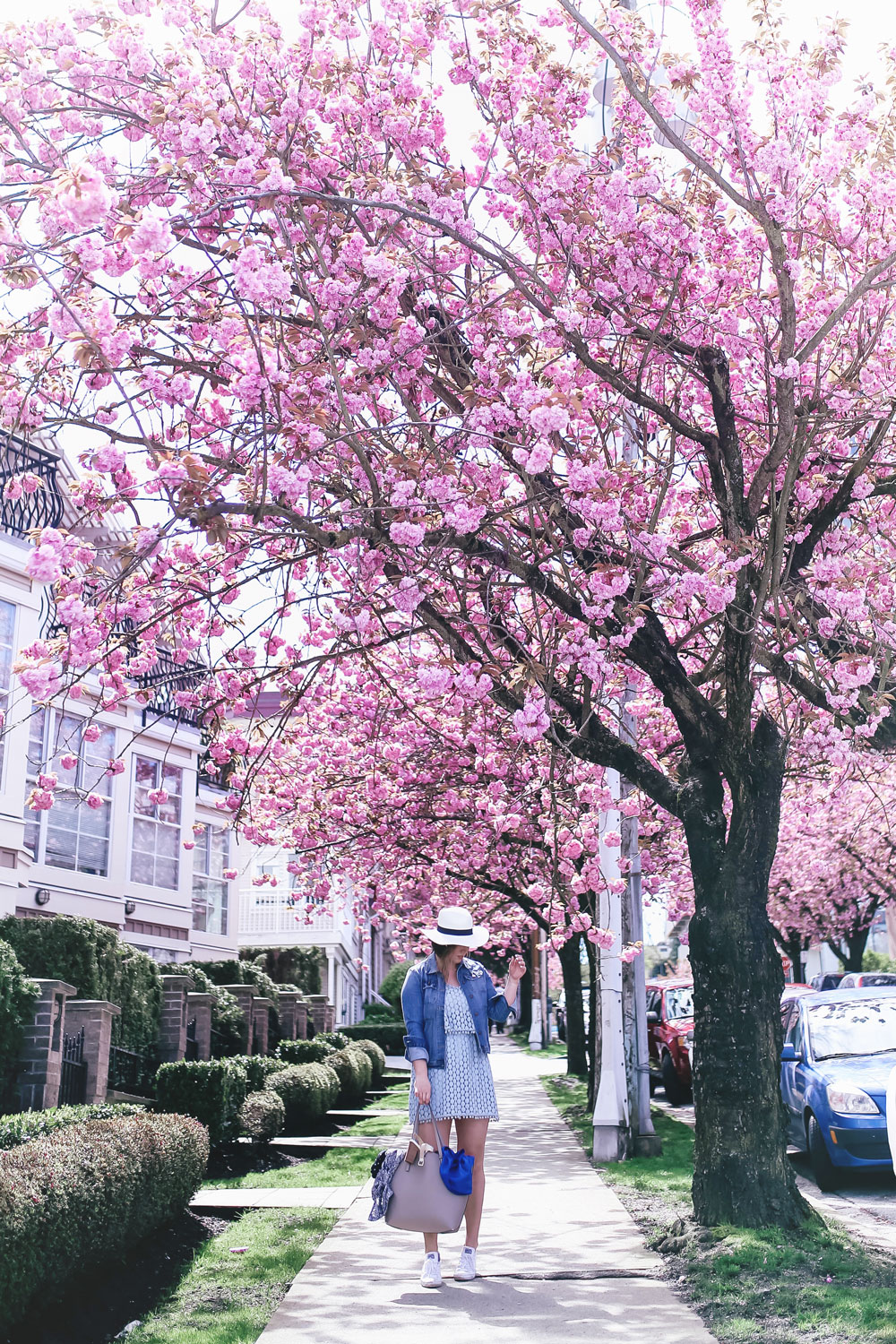 2. We all have different lives and different needs so I personally don't believe in the "if you haven't worn it in the past year, toss it!" strategy—what I do believe in is to see if it checks off the following criteria: 1) do you genuinely love the piece? 2) does it go with the rest of my closet of similarly well-loved pieces and 3) for more rare occasion pieces (like a gala dress or the like) would it be in my top 5 pick if I had to choose favourites?
3. Store the nostalgic pieces instead of having them take up space! For a long time, I had my '60s mini swing dress that I wore to my prom (in bubblegum pink too), this vintage piece that reminded me of one of my favourite summers, etc, etc. The fact of the matter is I was never going to wear these pieces again but they meant so much to me (or were key pieces I wanted to give my daughter one day, such a dork!) so rather than having them take up precious closet space, I got Matt to agree to giving me a bit more storage space in our storage closet in our complex and carefully stored them all away. I get not parting with the things that mean a lot but don't let them take up precious closet space either!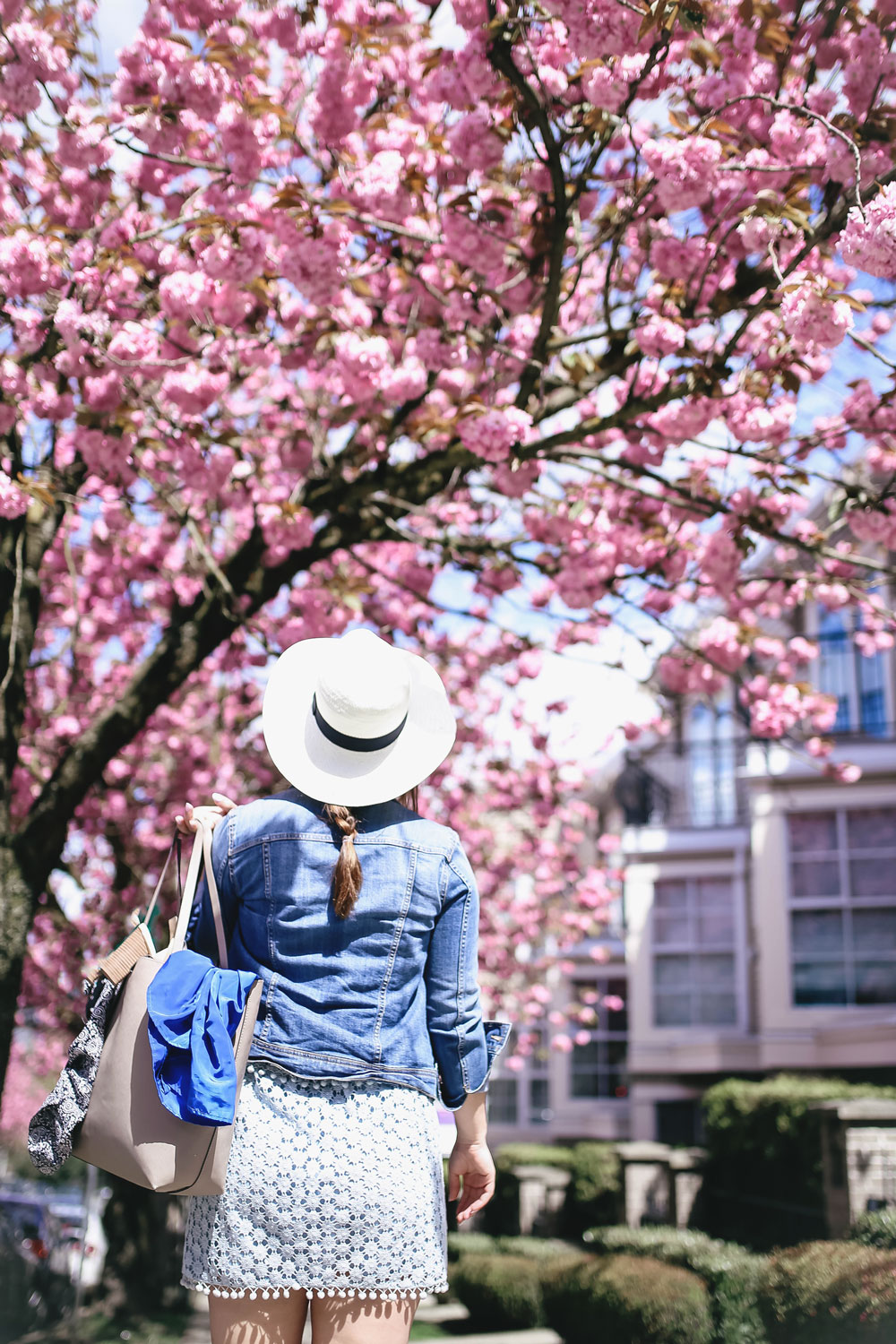 4. The tricky pieces are the ones that mean something to you (but not enough to store), were pricey or that still align with trends. If I'm on the fence with a piece, it usually means I should send it off to a better life elsewhere. What I try to remind myself which really helps when I'm sort of having a hard time deciding if it's time to say bye to a piece or not is how much value it could be to another person (or even in another form!). I also do this when I have a big purchase to make I'm nervous about (I think about the money going to the store, to the employees, to their families, etc). Thinking about it in a larger way makes it easy for me to cut my emotional tie or trepidation with the piece and let it go!
5. Barring special occasion pieces, try to use some "capsule closet" thinking towards your wardrobe (though obviously, maybe don't cut it down that much). As a quick rule, I try to think if said piece can go with 5 other pieces—if it can (and if I love it), then I keep it, if it's a trickier piece to pull off and wouldn't be a first pick for a special occasion, then off to the H&M recycling bin it goes!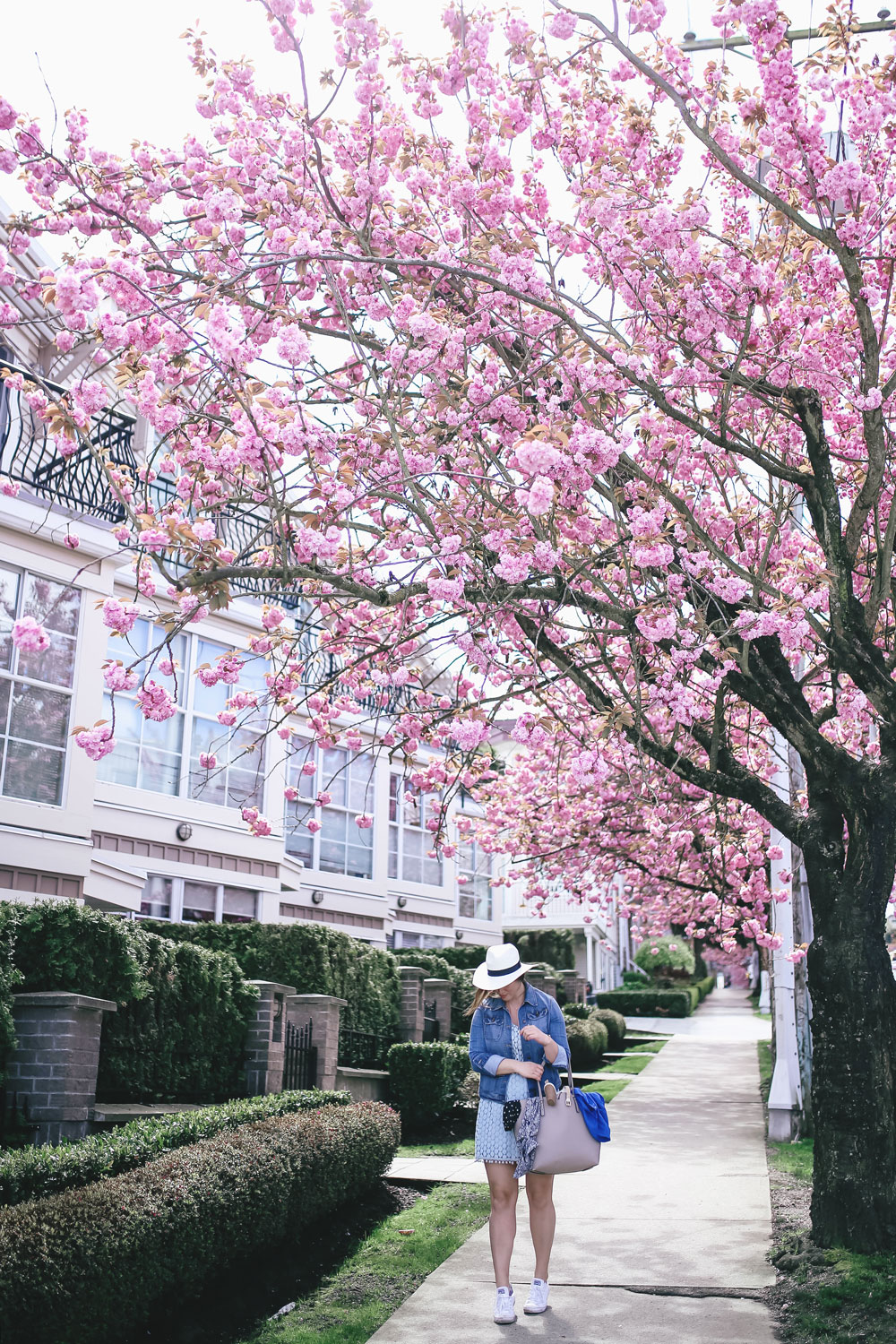 So get spring cleaning and be sure to drop off your pieces at your nearest H&M location! So excited for this initiative and for all the good it can do (in a global sense and for your sense of zen at home!). Tell me in the comments below if you have any closet cleaning tips!
This post was created in partnership with H&M but all opinions are my own.