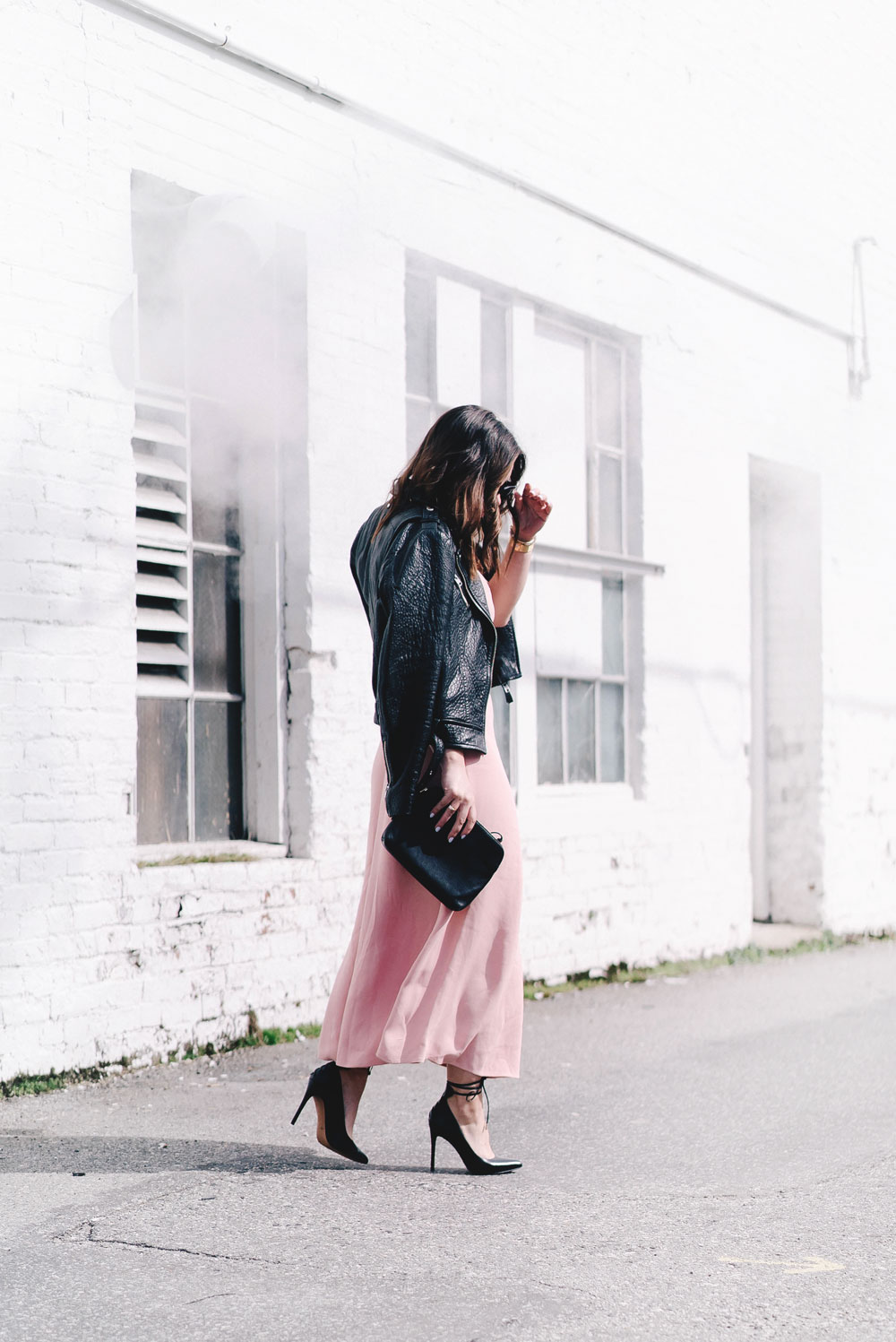 I'm 30 today!!! 30 turns around the sun and I honestly just feel so blessed to still be kicking it, living this life and getting a chance to do the things I love most. Thank you so much for having been part of my life through this digital community, can never express enough how much it means to me and how touched I am to feel like I have these friends all around the world, or even just to share what inspires me, what I love and what's made my life the best it can be with you guys! So thank you for being here today on my 30th, means the world!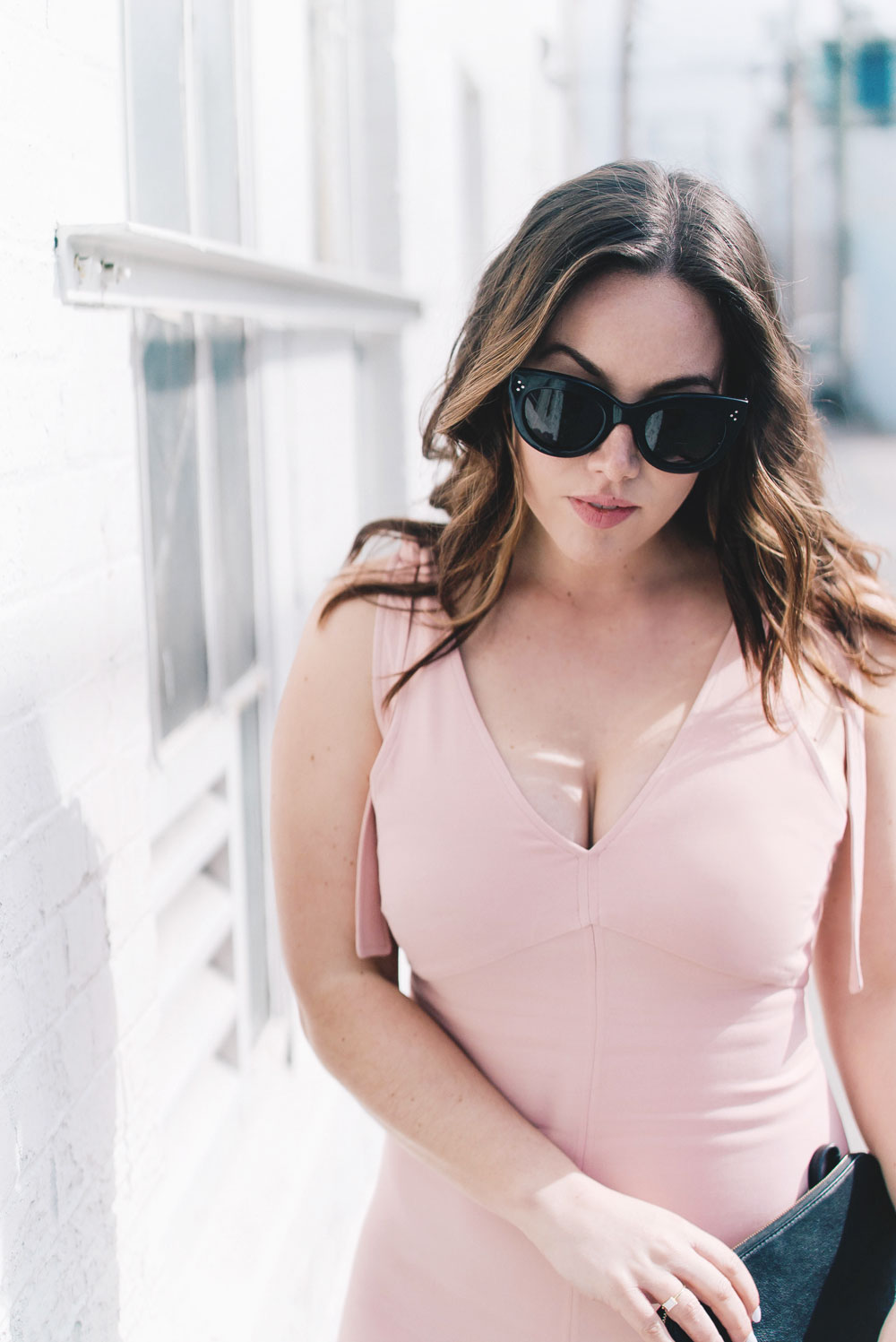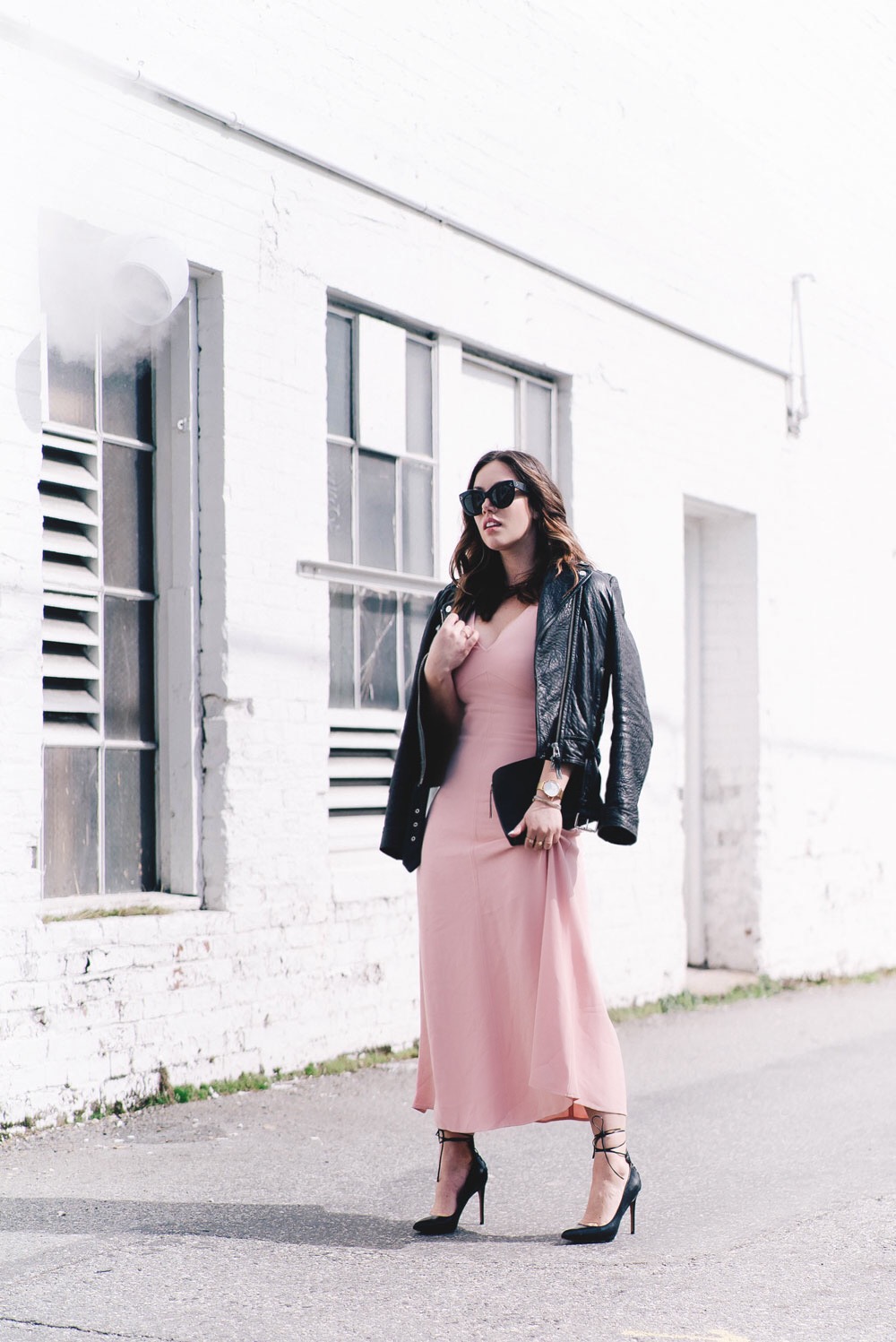 First of all, big news—you guys asked, and today on this universally recognized special day of my birth (just joking, kind of), I'm delivering! The one giveaway I've been asked for again and again and again was for Aritzia—well, the lovely people at Aritzia are making this happen by giving away 2 $100 gift cards so that you and a friend can shop the brand's beyond stunning collections for spring and summer! Make sure you enter here!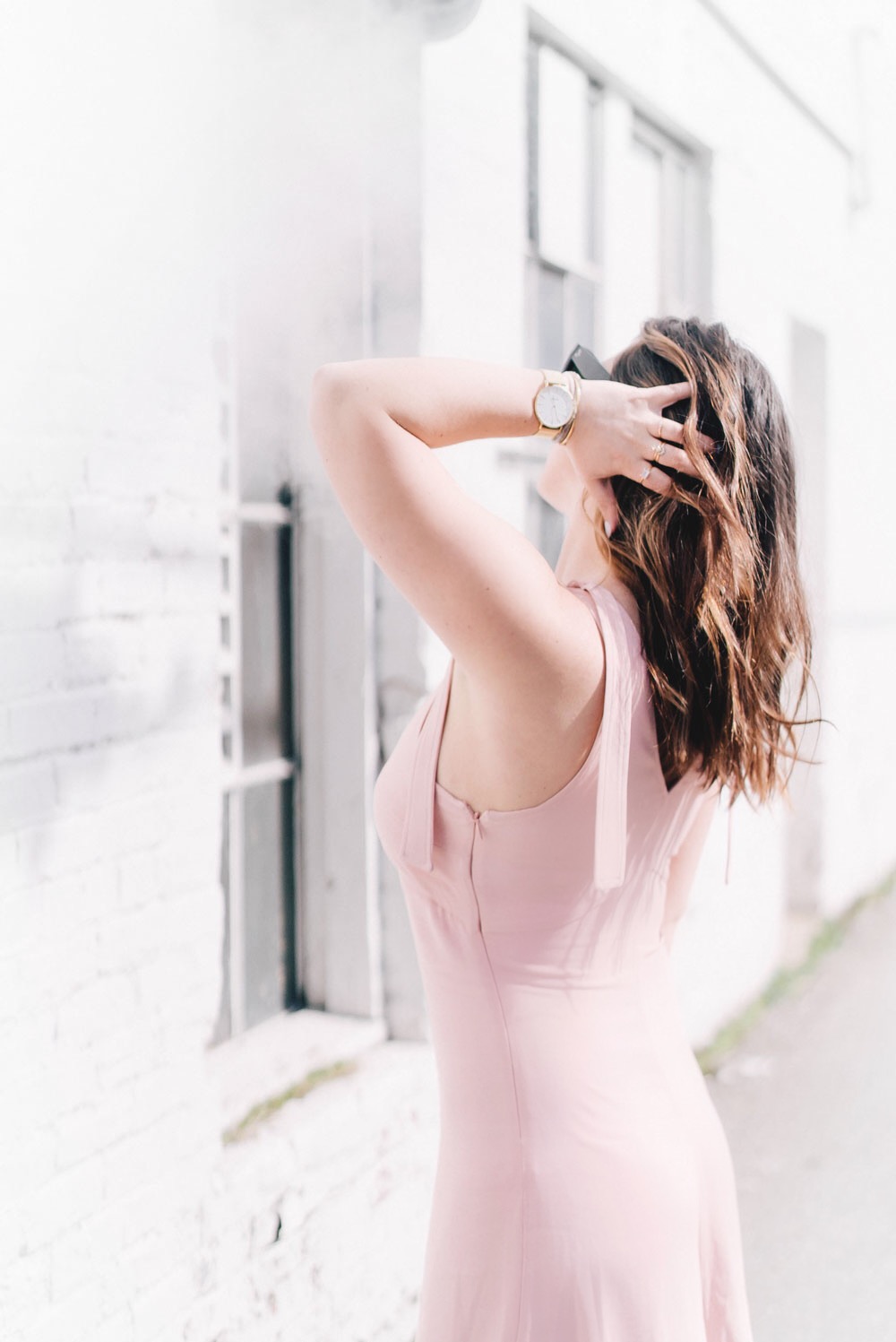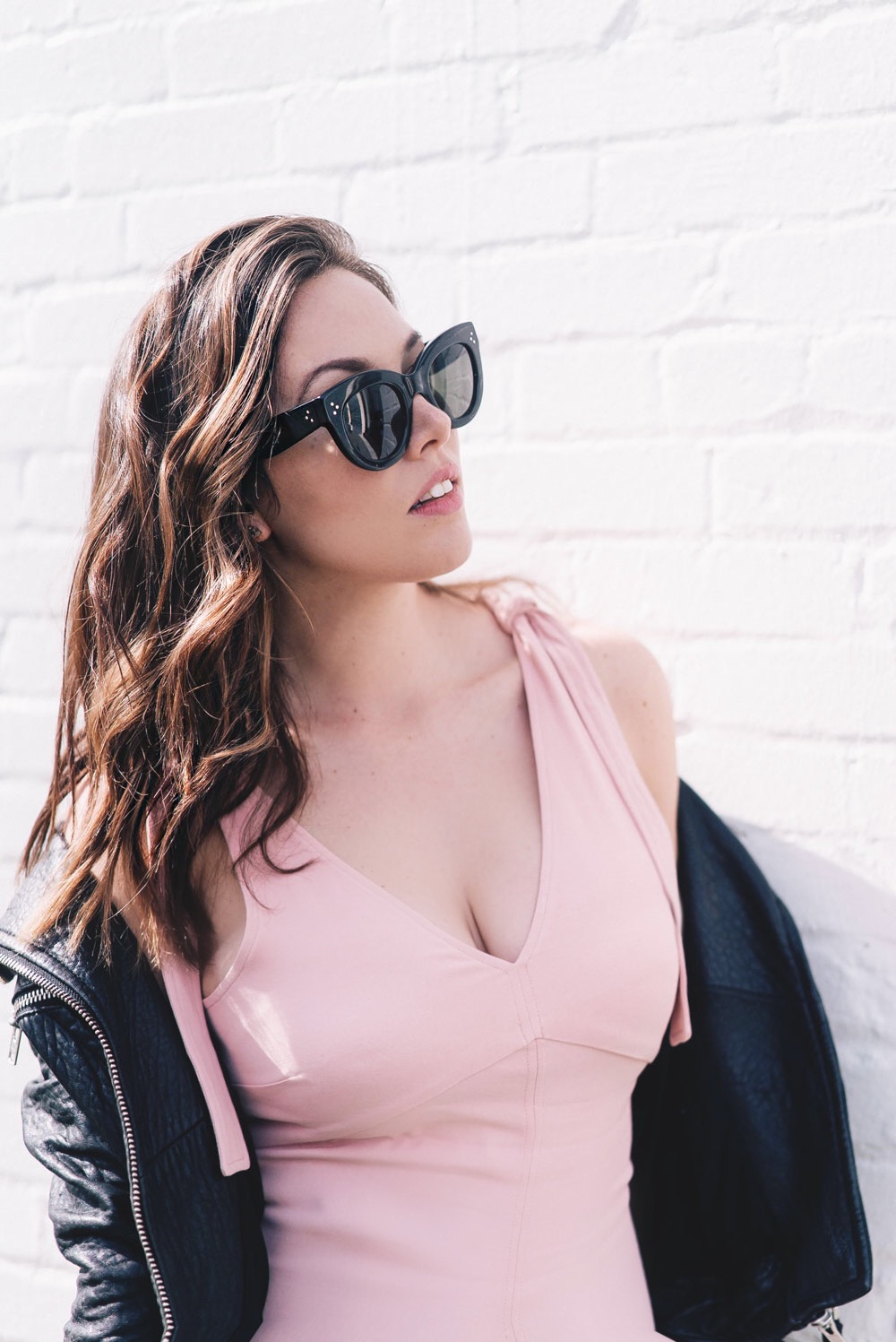 And if you need style inspo, let this dreamy pink number serve as your inspiration! I love pink but am not the most girly as far as my style goes—I've mentioned this countless times before, but always, always, always I'm looking for femme balanced with edge. This beauty is so minimalist in design and its fabric is beyond luxe so that already tempers the sweetness of the pink, but especially with an edgy moto jacket, lace-up heels and oversized shades, this is the cool girl look for summer weddings, galas or any other event that comes your way.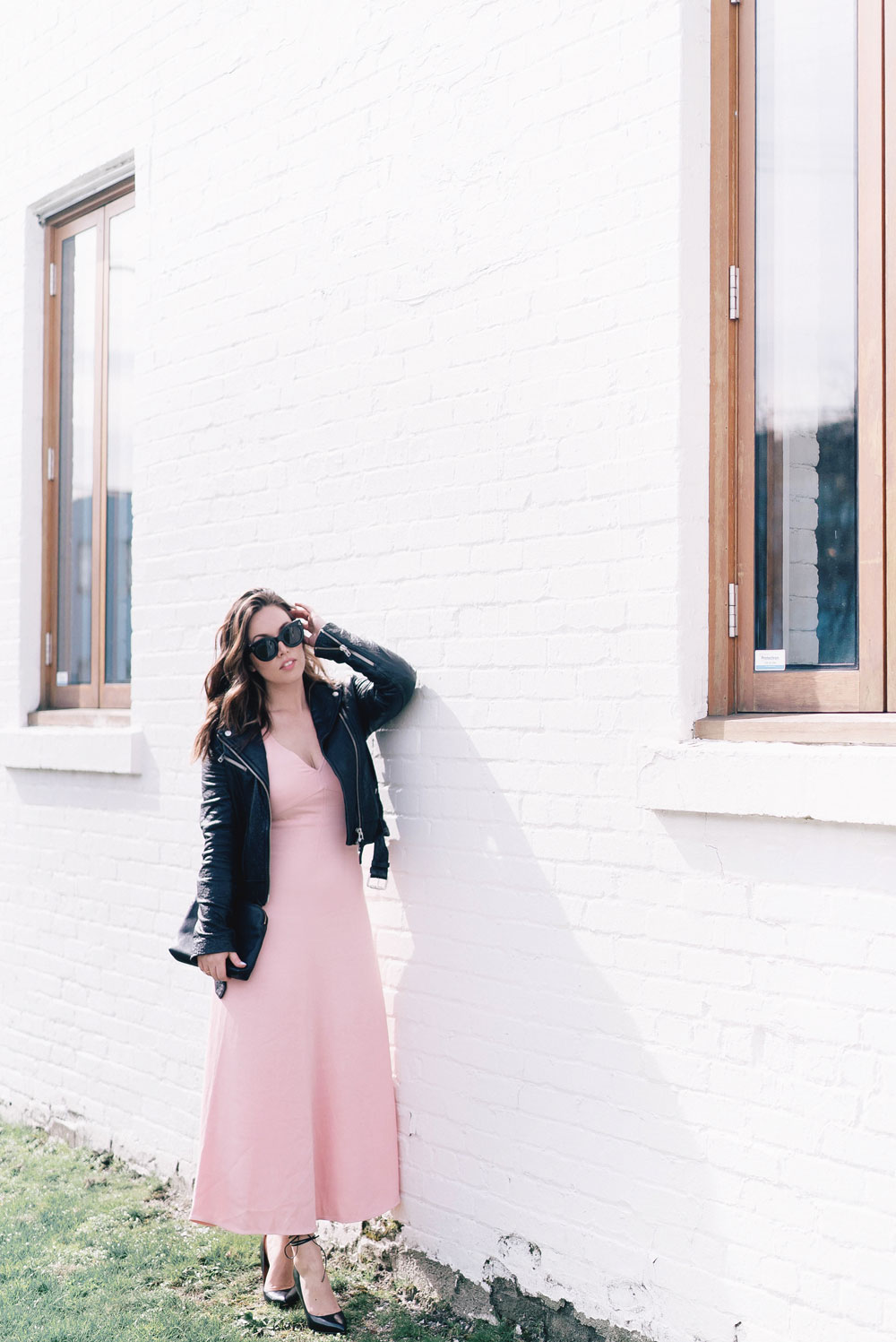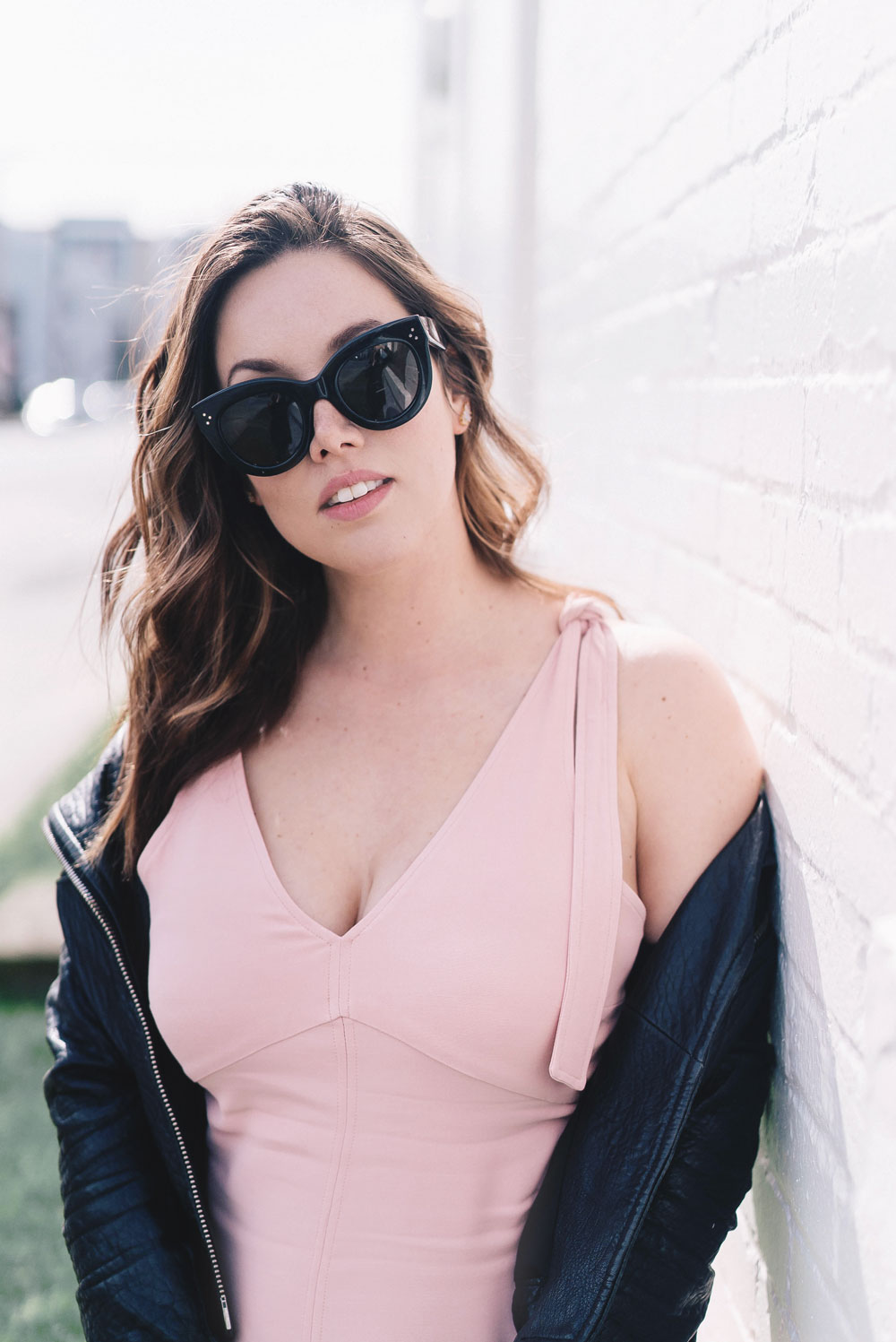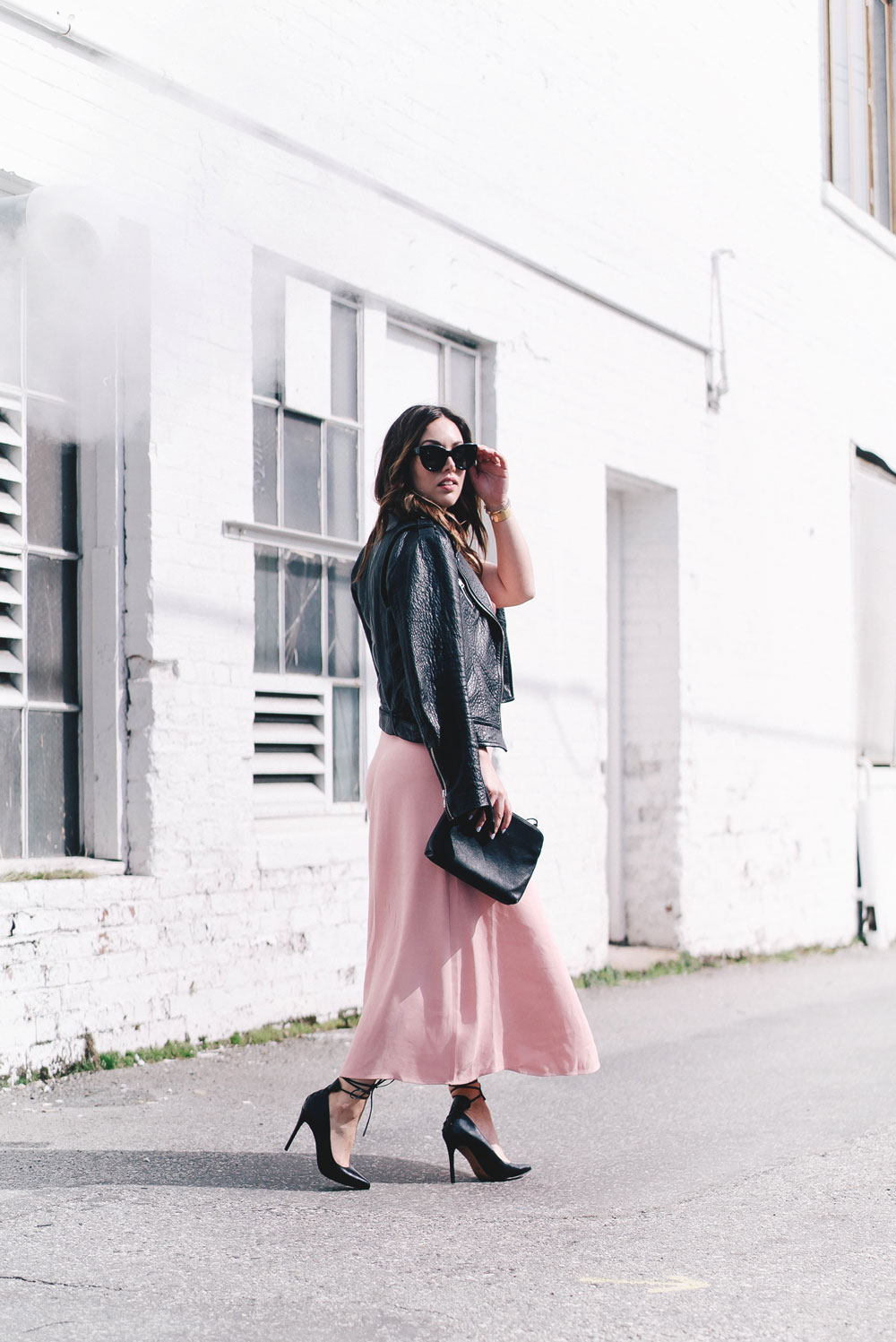 In general, if you're going to pull one of these more pastel-hued tones but girly tones aren't usually your thing (at least not head to toe), it's never a bad strategy to balance the shade out with a uniformly chic neutral base—think black, white, grey or even navy (I personally love navy with pink, always been one of my favourite colour combos!).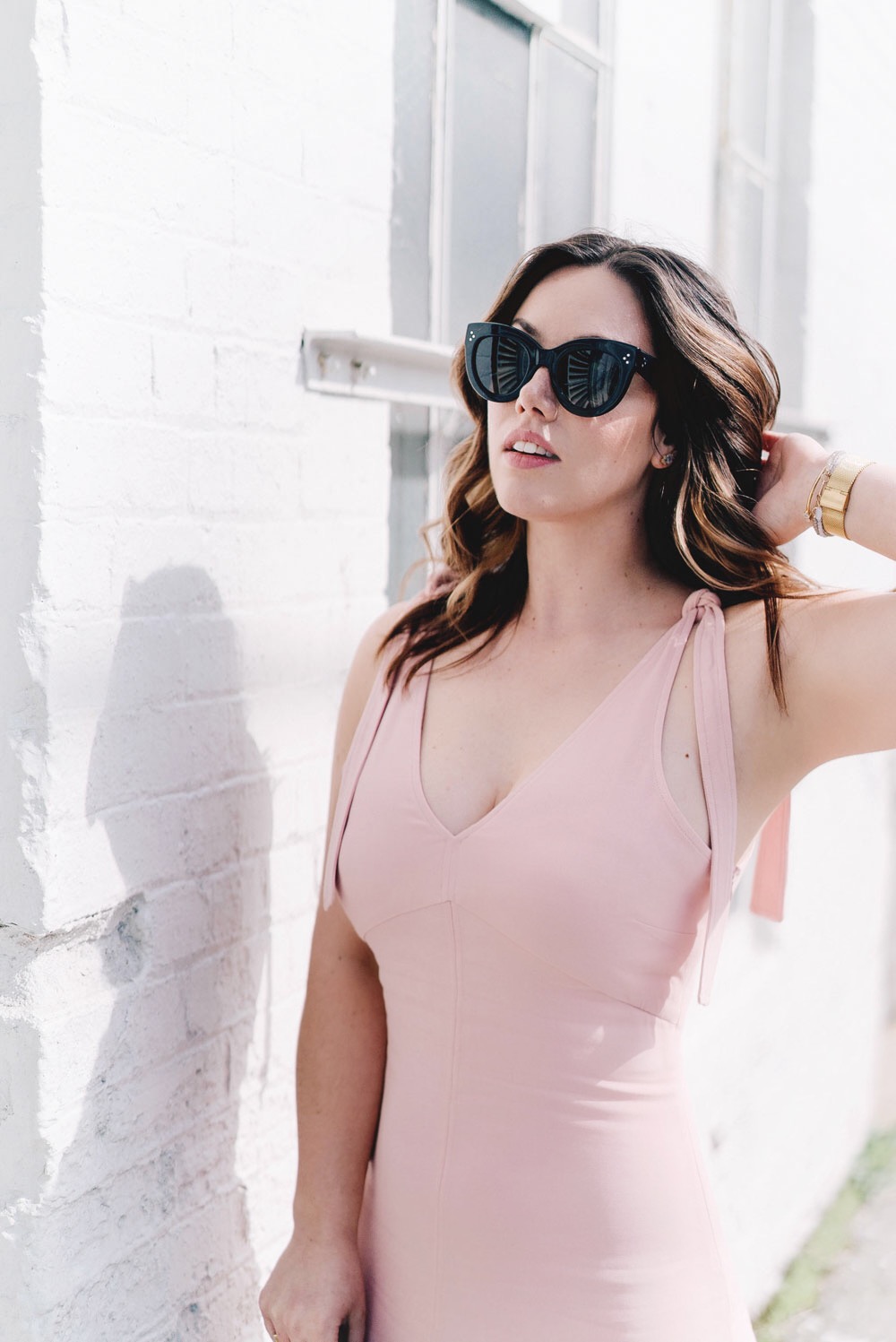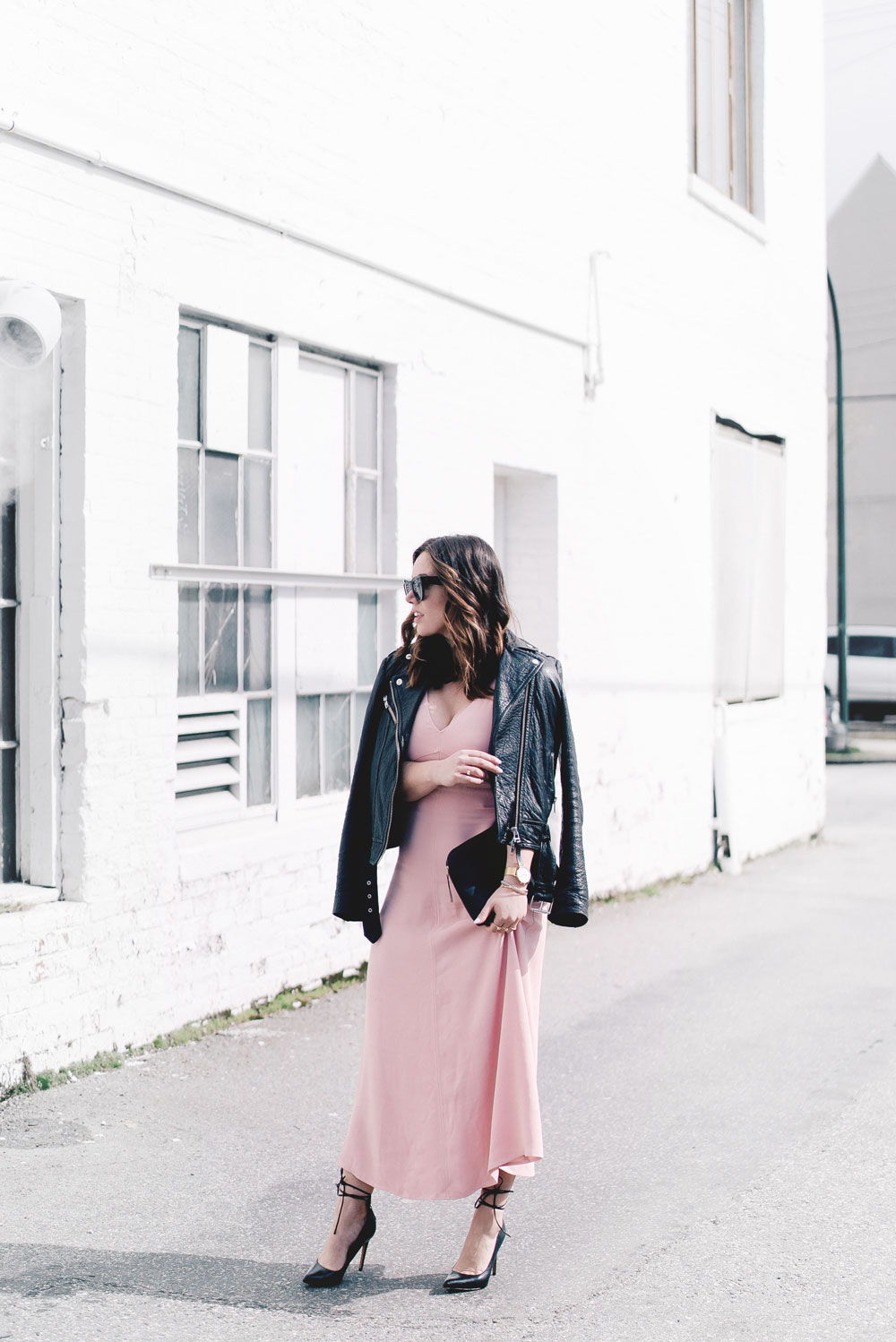 And with that, I'm off to go work out, relax, decompress after our weekend away in Whistler (if you missed any of it, check out some highlights on my Insta) before having some festivities tonight! Again, make sure you get your butt on over to my Insta to enter to win this worldwide contest now! Hope you guys have an amazing start to the week!
Photos by Ainsley Rose Photography