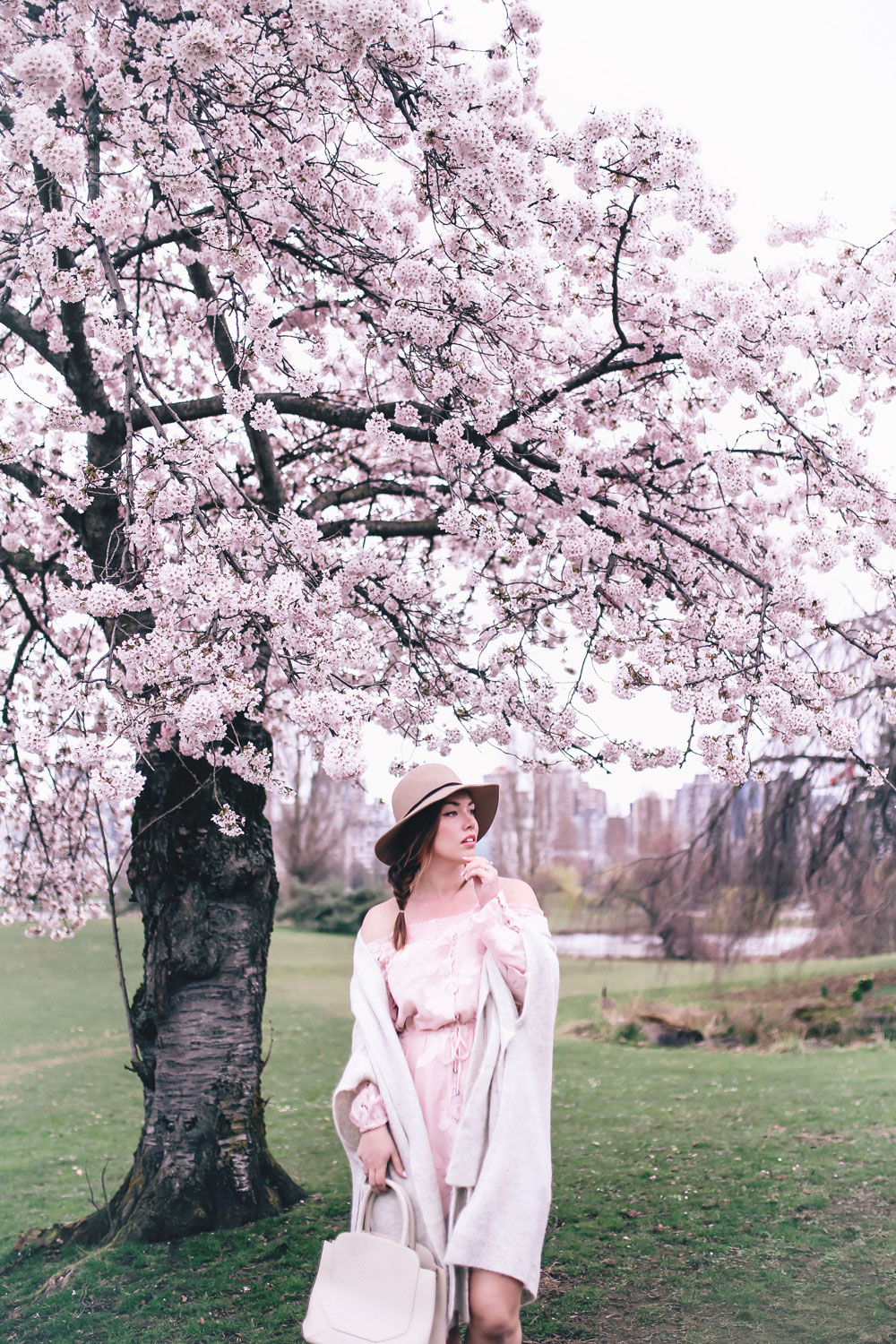 Oh happy day! While the weather's still been a bit all over the place (spring showers and all that) I was biking home yesterday from a workout and the sun was shining, birds were chirping and I could smell it…spring! Yes, spring has technically been upon us for some time now, but this was the first time really all season that I was genuinely warm, that the air was balmy and that this heady floral scent was just hanging in the air. It's honestly one of my favourite times of the whole year and that's why I also feel a bit justified in going a bit bonkers for the season (see evidence of this fanaticism from my secret cherry blossom Insta spots to the many Instas I've been sharing, from this one to this one to this one!).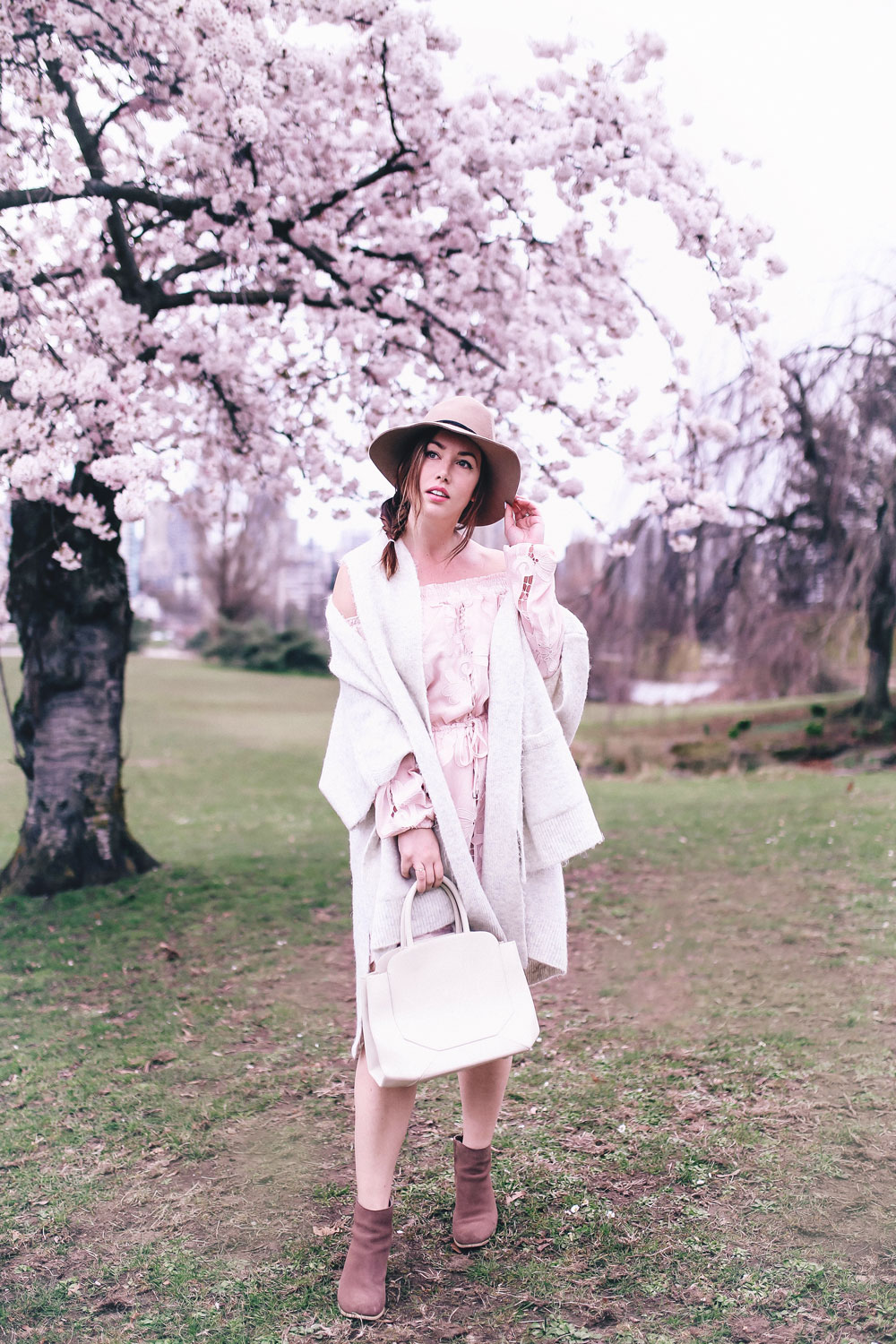 If you caught my Insta Story yesterday, on this exact bike ride home I again shared this special location in the city (originally shared here) where there's just the most perfect cherry blossom tree with city and park views behind it! I couldn't think of a better place to show off this new dress from REVOLVE's Lovers & Friends line I've been wearing on repeat lately.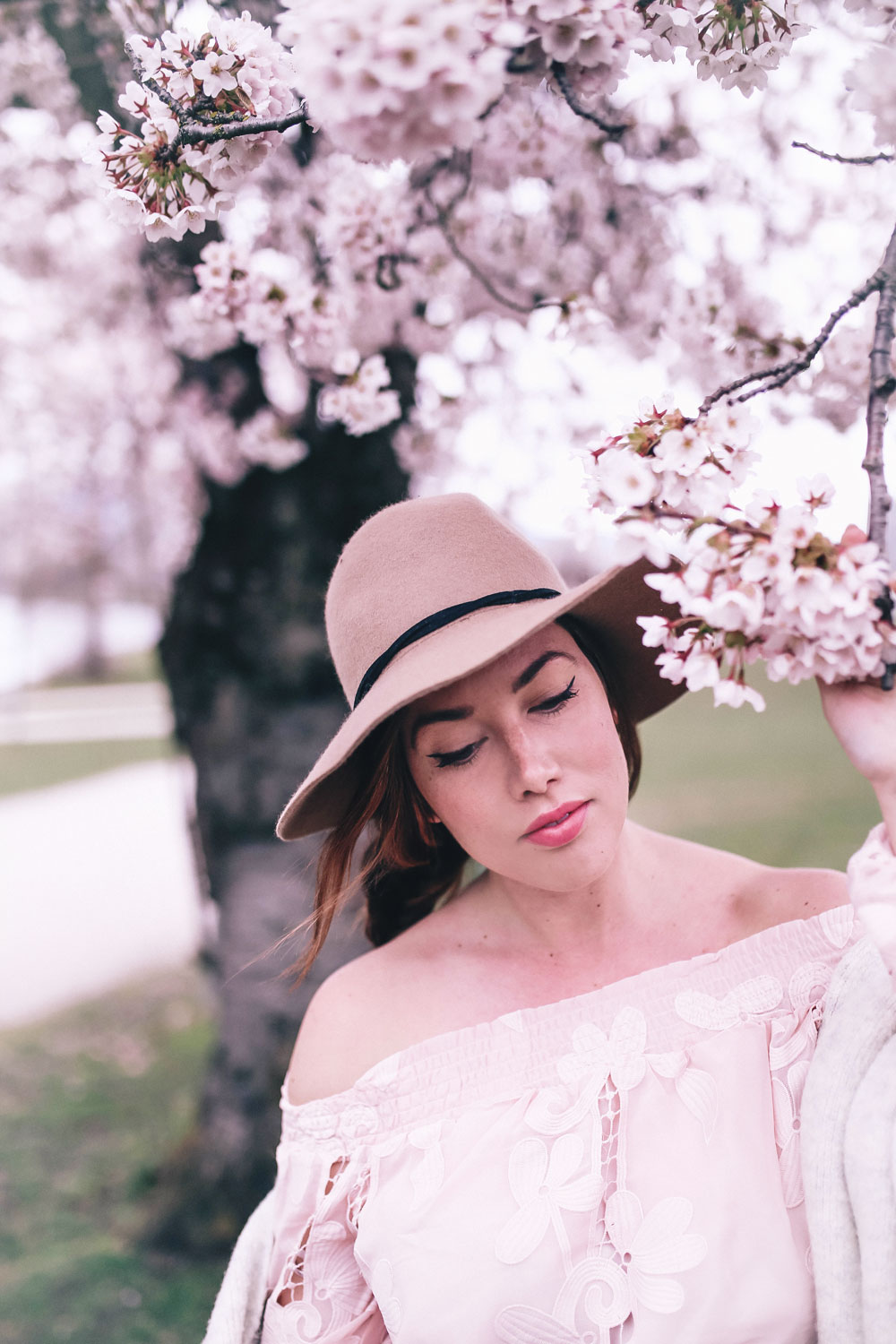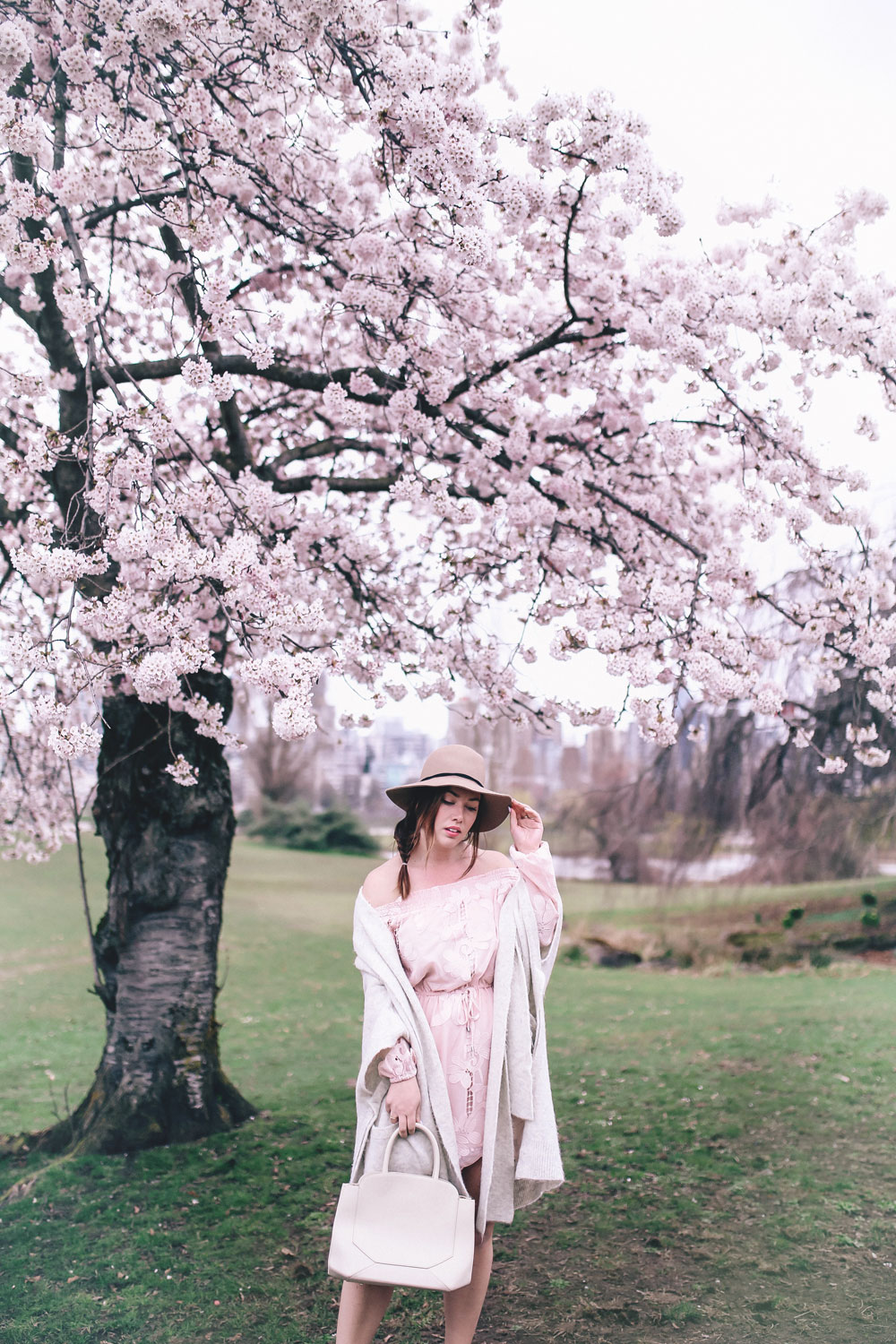 As I mentioned in this style story, if you're busty like I am, there are a lot of off the shoulder options that can just hang off of you, really emphasizing your largest part and not nipping in where it should. This is why I always make a pointed effort of finding as many off the shoulder pieces that allow you to nip in at the waist for a truly figure-flattering look. I love that while this very seasonally apropos dress has a bit more fabric and layering to it, this drawstring waist really helps cinch in and show off your waist.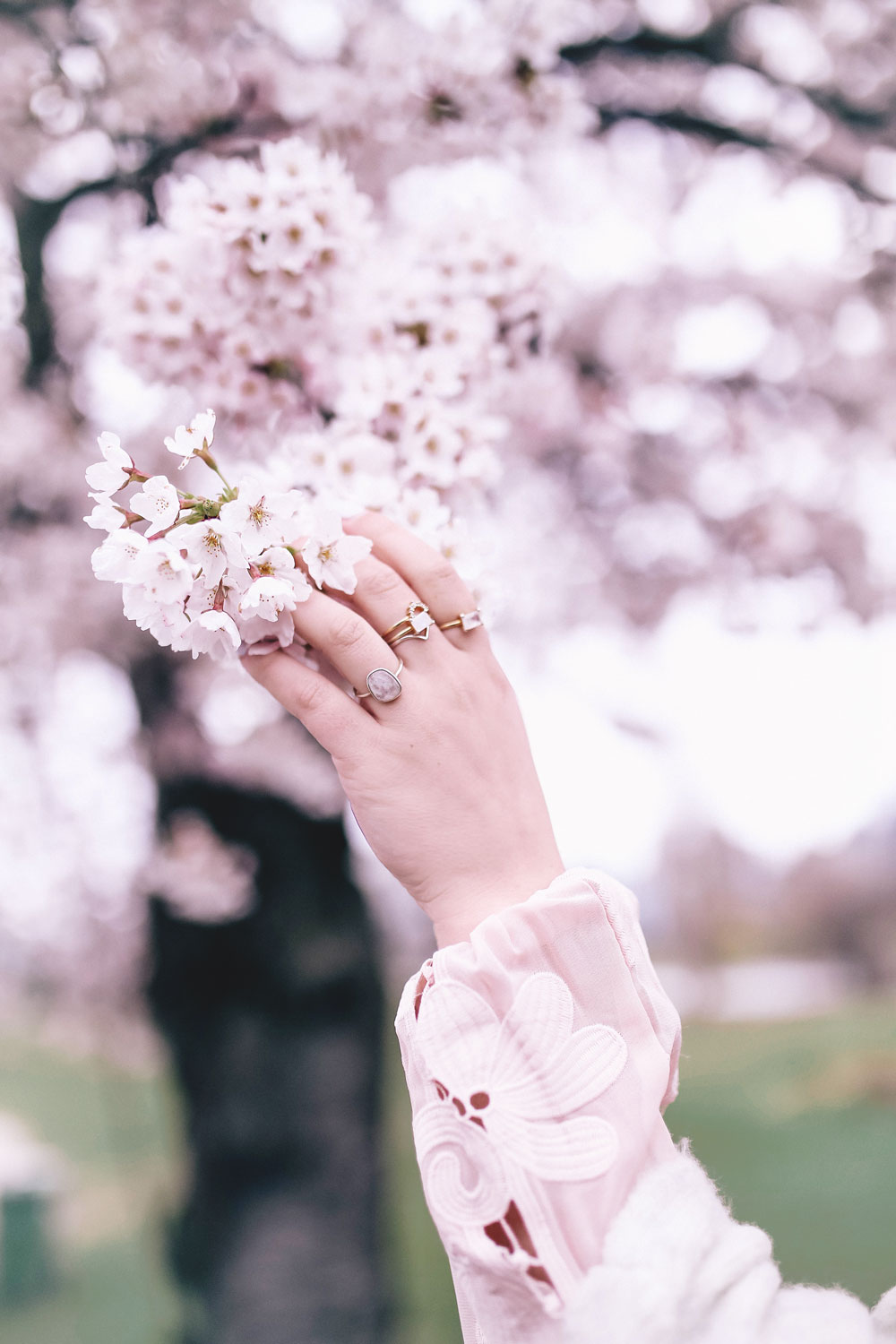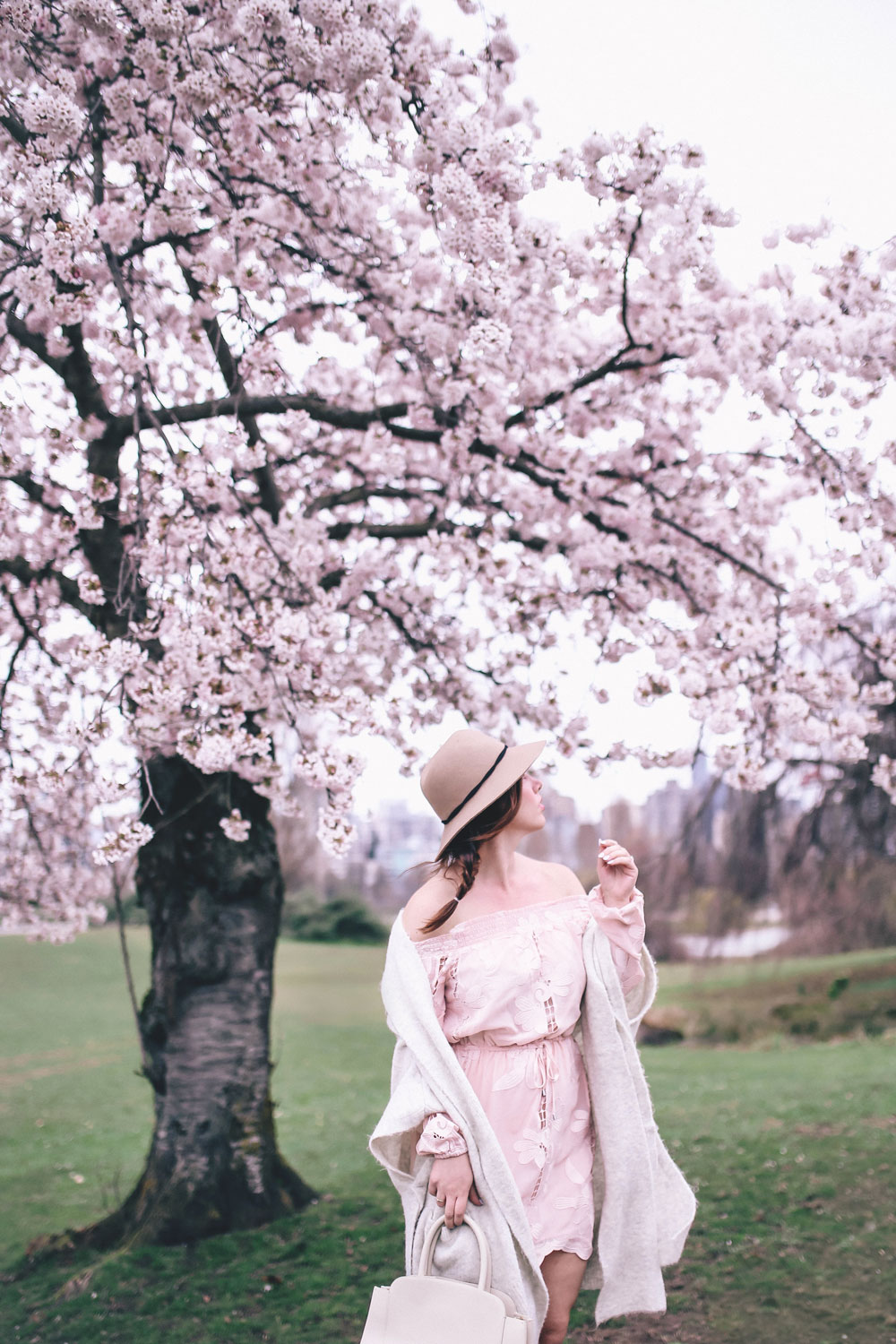 I'm still needing a jacket most days but am definitely both temperature-wise and mentally ready to put my winter coats away, so I love the idea of a coatigan-style piece like this Mavi beauty (similar one on sale here). Worn with a dress like it is here, you have this lovely layered effect but it's actually a pretty perfect piece for my usual daytime uniform of skinnies and a T-shirt too. This fawn colour makes it super easy to pair with anything and I love that it's a warmer tone for spring as well!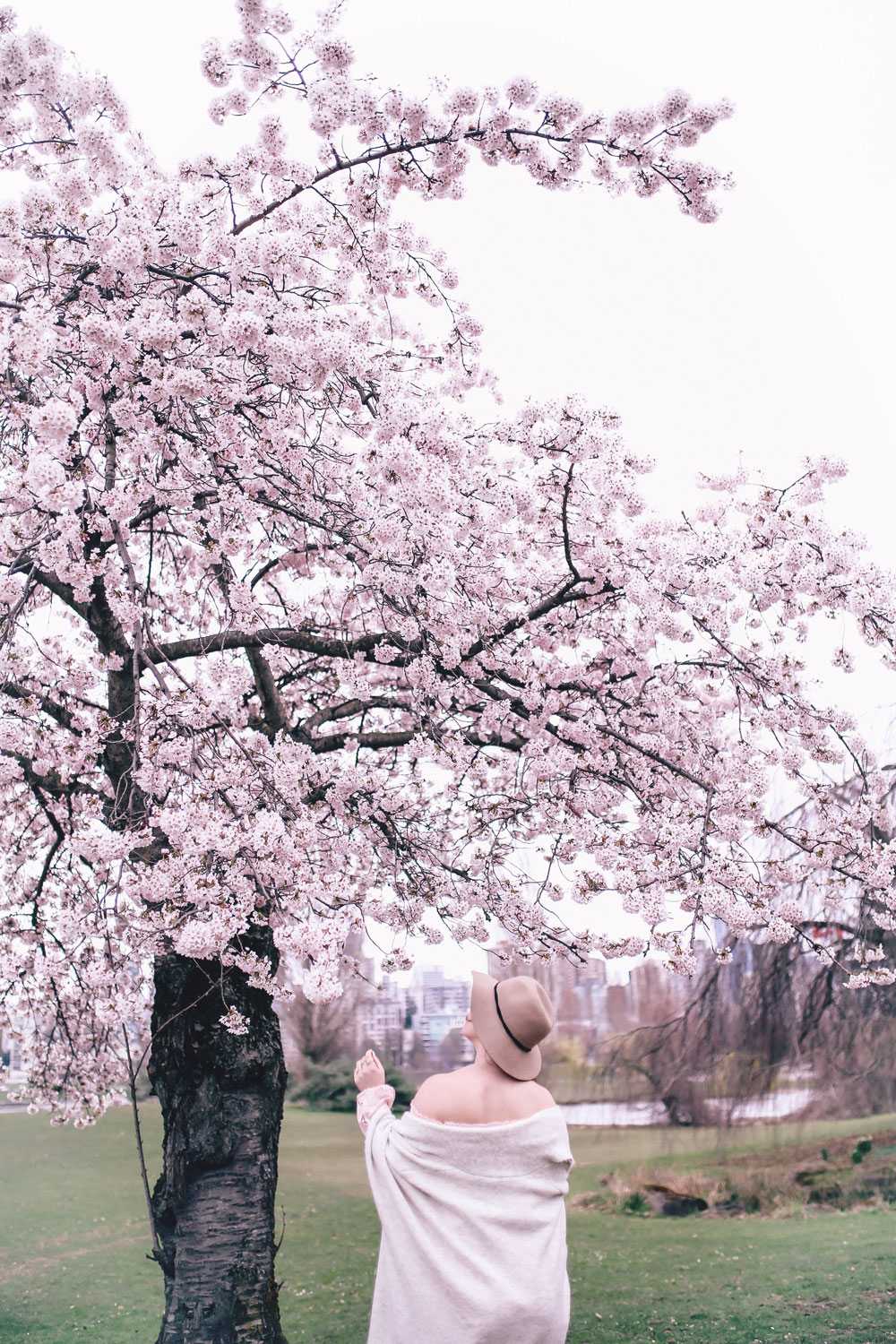 Beautiful details by my girl Leah Alexandra via stacked rings and a cat eye to play up the femme look (see my cat eye tutorial here!) helps temper the casualness of my go-to suede ankle boots and wool fedora. While I'm happy to report we've finally gotten out of winter's clutches (it was honestly feeling pretty chilly up until recently), it's still not totally warm so love that you can always adjust accordingly with your footwear or accessories to make sure you don't get too chilly!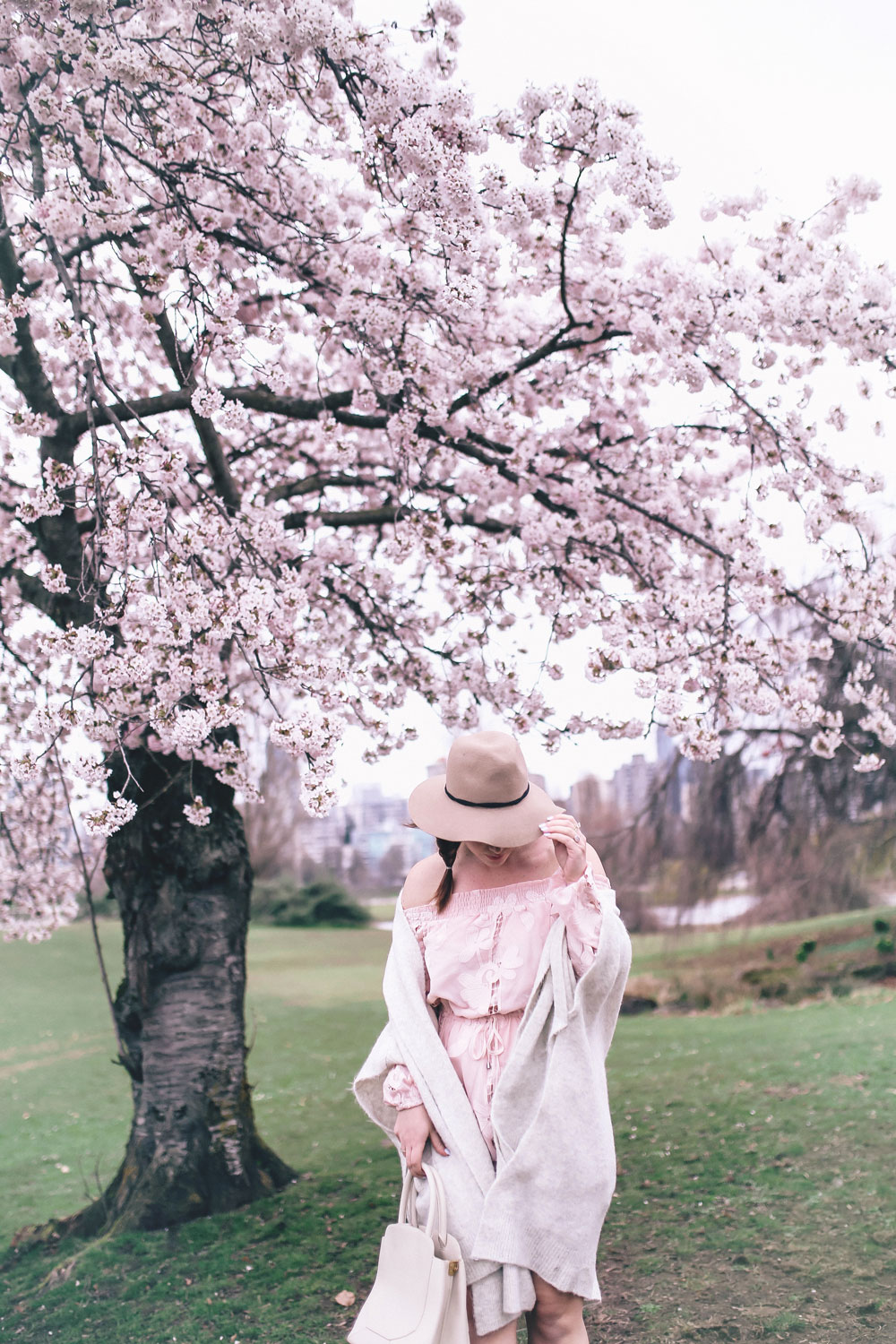 Finally, just wanted to say a big thank you to all of you who sent lovely comments, notes, messages, etc on Monday for my big 30th! I so appreciate it and I honestly felt so loved, so thank you again so much! If you missed it, to celebrate my milestone I decided to finally share a giveaway that had been asked for a ton: 2 $100 gift cards to Aritzia! So make sure you enter here on my Insta!
Happy Wednesday everyone!
Photos by Alicia Fashionista