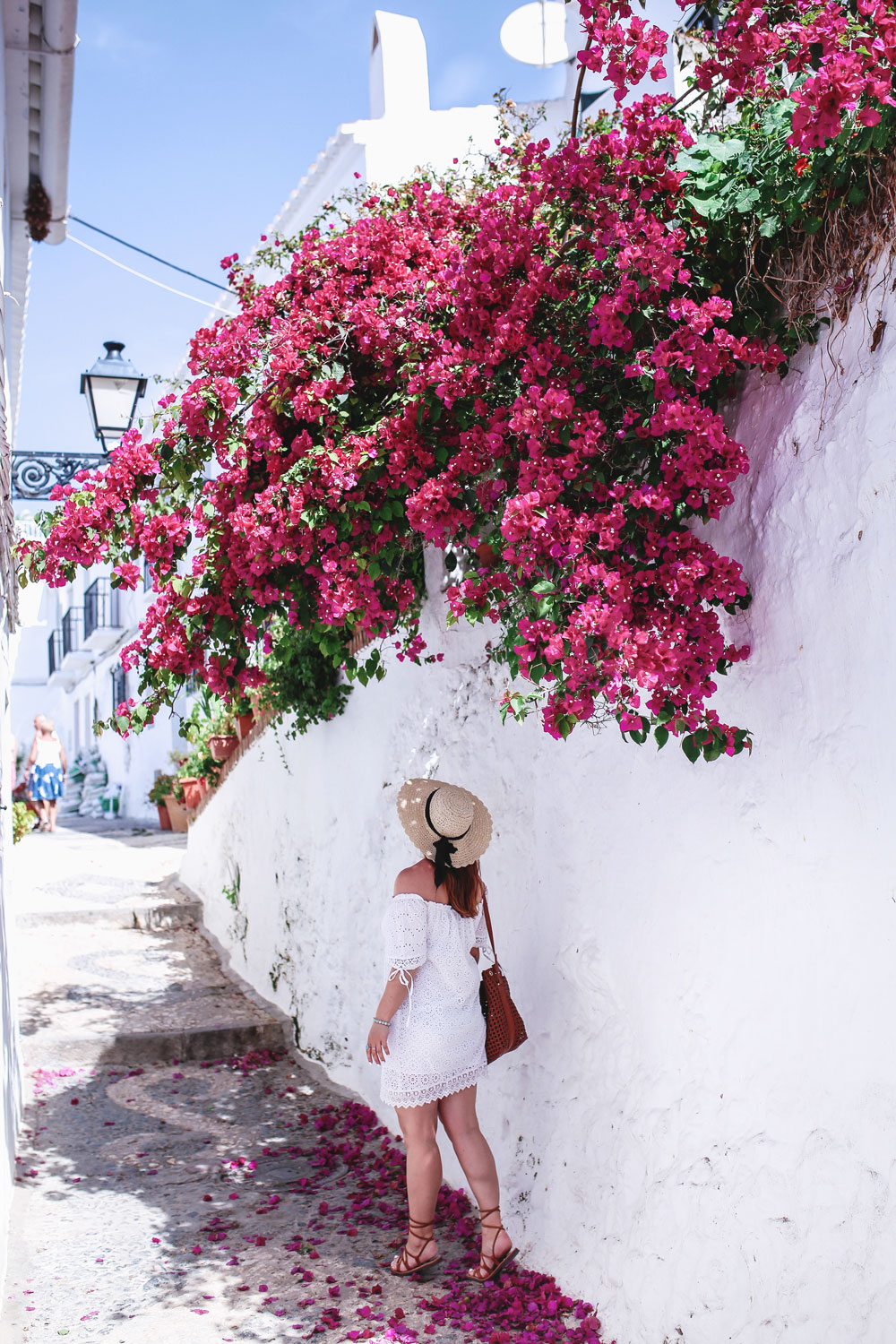 Hola amigos! I'm back from the most incredible trip (like literally, one of my best ever) to the south of Spain in the beautiful Andalusian region—I have so much to share from the trip, from how to get there to my itinerary to city guides to my packing list, but as you likely saw from my Instagram it's pretty much one of the photogenic places I've ever been to (and even more beautiful in person, if you can believe it).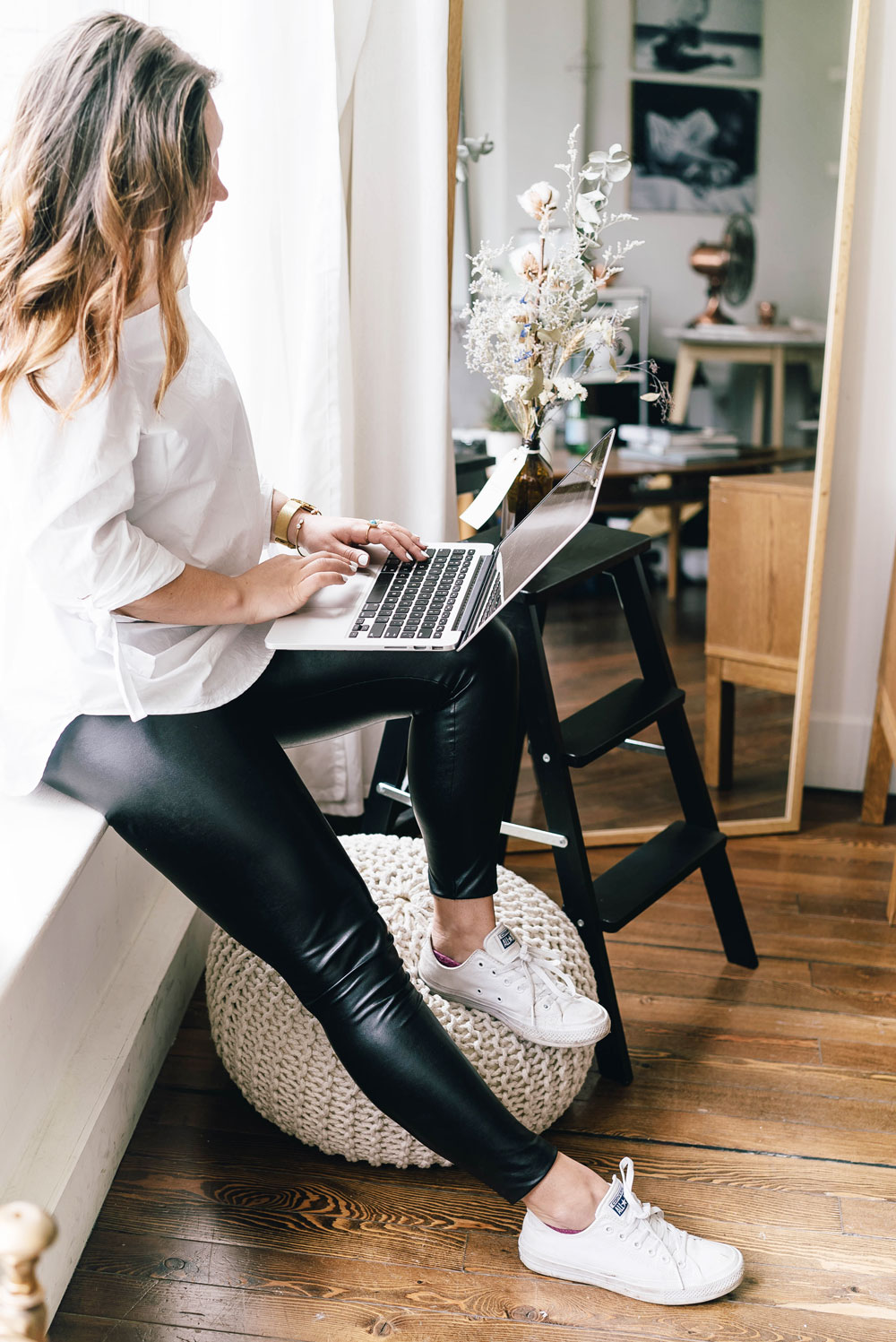 I'm always so flattered to get requests and questions about my editing process and had quite a few messages come in while I was gone capturing Andalusia's beauty—while I've shared my Instagram editing tips from raw files before here, as I've gotten more and more obsessed with Lightroom I'd say almost 90% of my editing goes down in LR now as opposed to my mobile apps. I actually really love editing—I know some photographers say it's their least favourite part but for me, it's where I feel like I can really put my creative stamp on an image.
I'm a big user and purchaser of Lightroom preset packages (from VSCO's to some of my favourite photographers) but I ended up customizing all of them so much I decided to start developing some of my own for the different styles of photography I do, which has really streamlined my process. I found that especially when it came to photographers' presets, the edits were usually so intense I'd have to go through and modify them so much—I love having an effect to my images but really wanted to create something subtle so I created this special preset for my Andalusian adventures!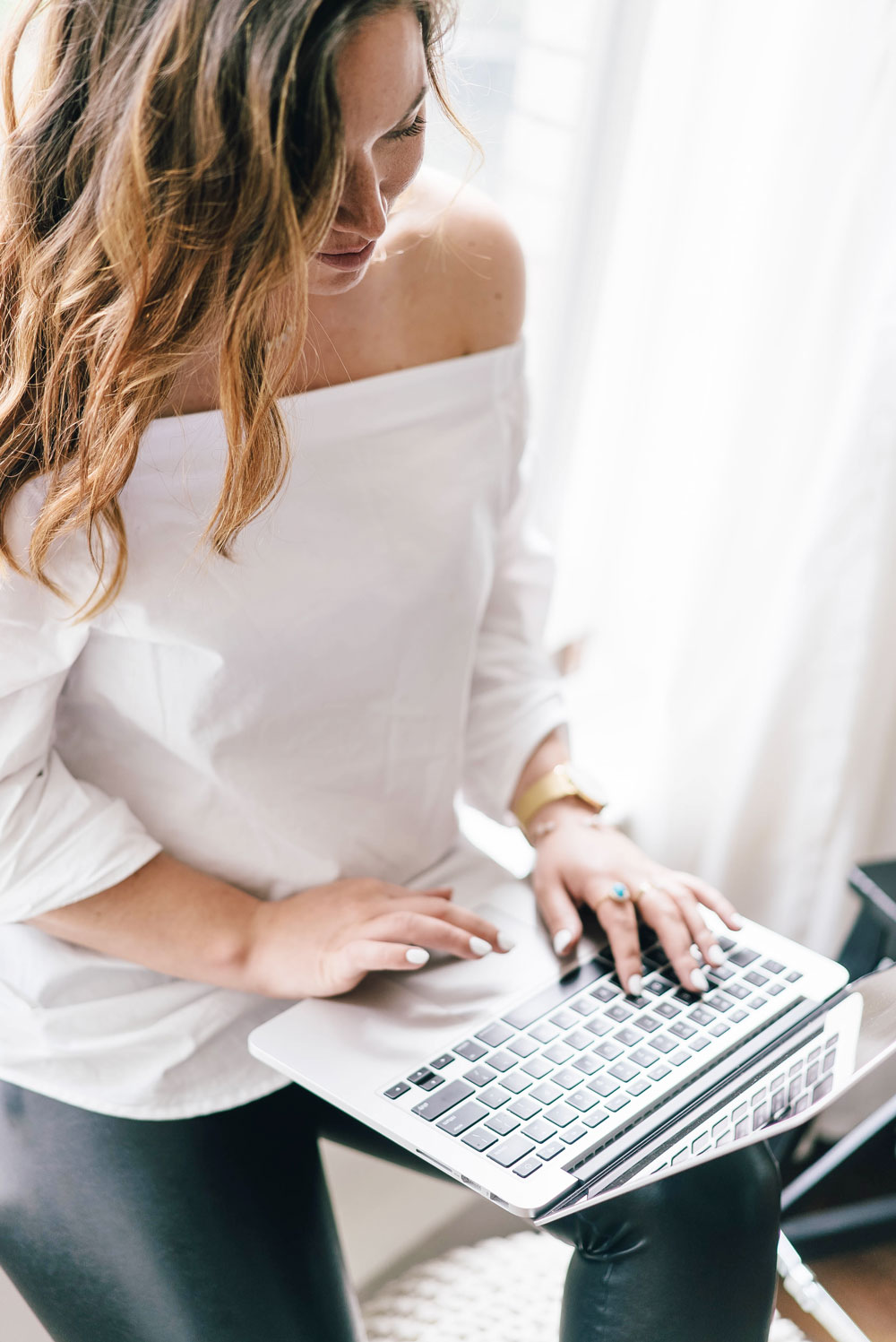 As you can see, I'm all about the bright and fresh blues, with a definite airy quality. This preset is particularly amazing for travel/landscape shots and I really pulled inspo from my surroundings for it, from the vibrant blue Spanish skies to the turquoise waters to the beautiful orange trees dotting every street everywhere we went.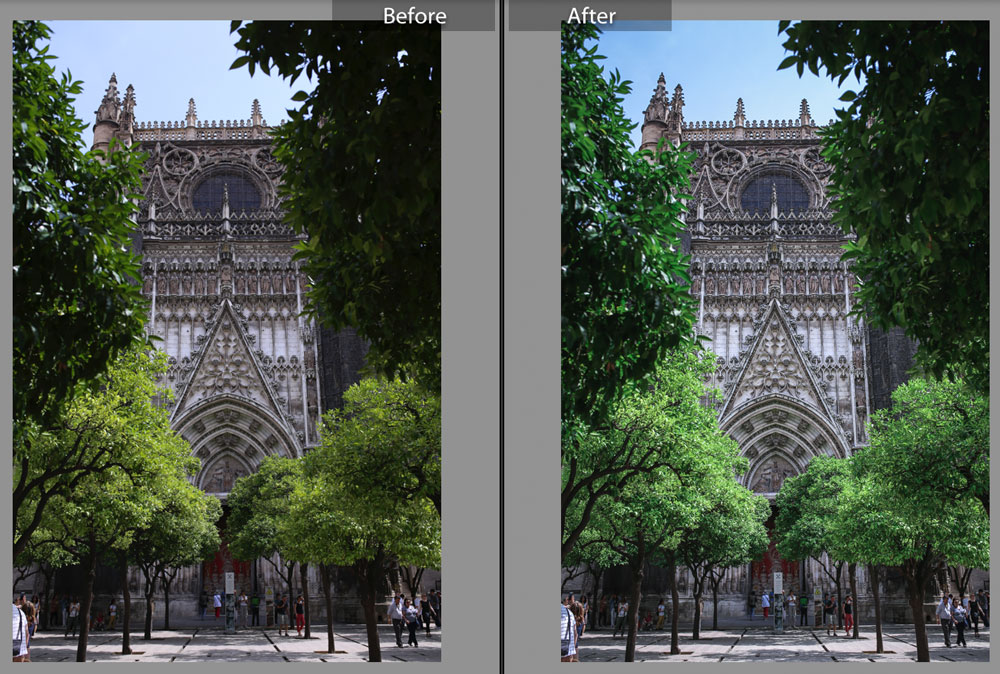 I made sure the effect is subtle enough so that if you need to edit, it will be largely just to bump certain qualities instead of having to backtrack and reduce a ton (i.e. you might just want to bump exposure for darker images, bump up the saturation for certain colours, etc—just whatever you want to elevate, you can do so in one little edit!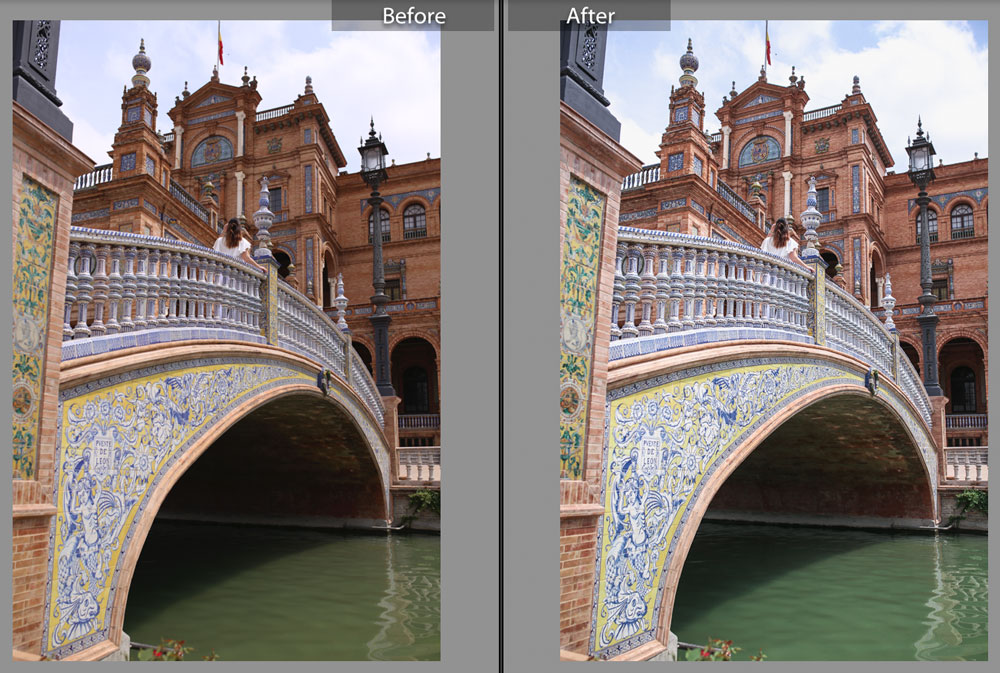 If you're newer to Lightroom, all you need to do is in Develop find your tools on the right sidebar. It's all so self-explanatory and easy to manipulate which is what I love about LR! I learned how to edit on Photoshop so typically like to just bring my Lightroom-edited images over there for one last little tweak if needed and web save from there but really, all of my edits for the most part happen in Lightroom now!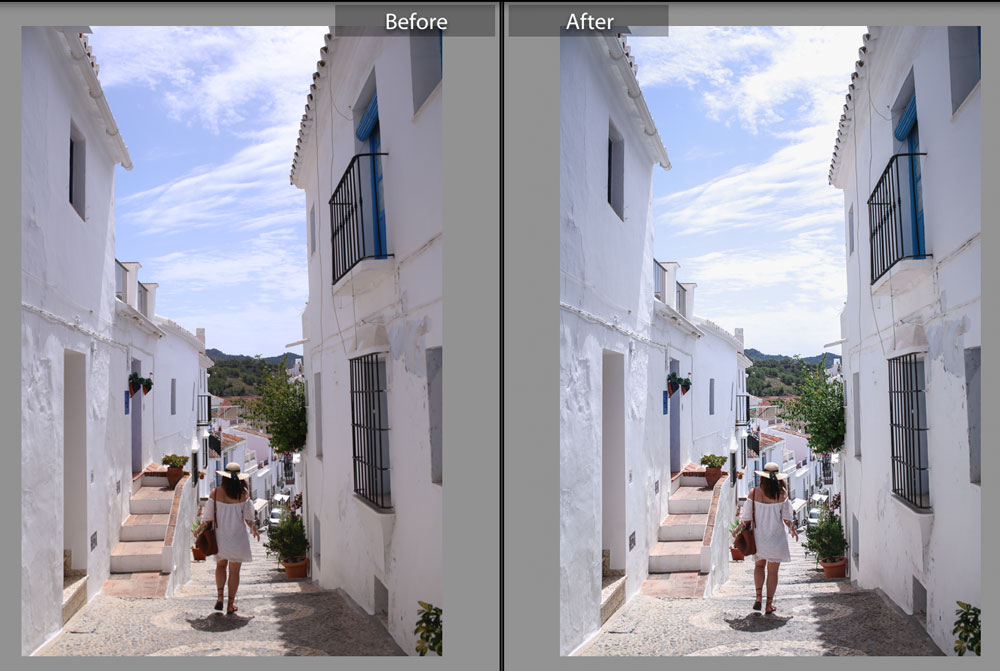 Last thing before I get to how to grab this preset—would you guys be interested in me doing a package of presets? I have different editing styles for different settings, scenarios and seasons (obviously this one is all about sunny, bright images though it will still look great on other landscapes, tested it out on some wintery/rainy ones too!)—my style shots are all edited differently than my landscape or travel shots for instance, and decor/food gets treated differently as well, so I feel like it might be valuable to have sets for different categories that you guys can grab to make your editing that much more streamlined. Let me know! I've been toying around with the idea of setting up a little shop section to share some reasonably priced items to make your content as stellar as possible so if there's interest, I can definitely create a series and include the preset sets there!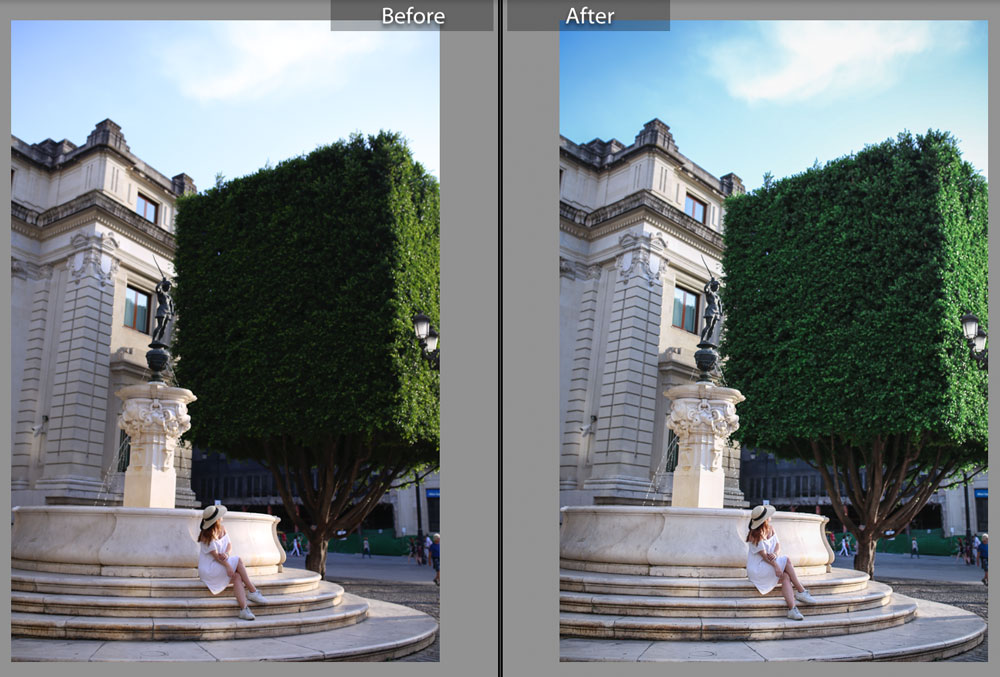 Finally, the most important part: how to get this preset! Simply sign up for my newsletter at my right sidebar or in this entry form below and then download from there. I have some handy tips on adding downloaded presets to your Lightroom and then all you have to do from there is edit away!
Now I'm off to Toronto for a quick visit to take part in a really exciting event with Hawaiian Tropic. I have some details about a really exciting contest going down with them up right now that's perfect for all you travelholics out there so stop by here to discover more! Make sure to follow along on my Insta Story today as I take you on my TO adventures!