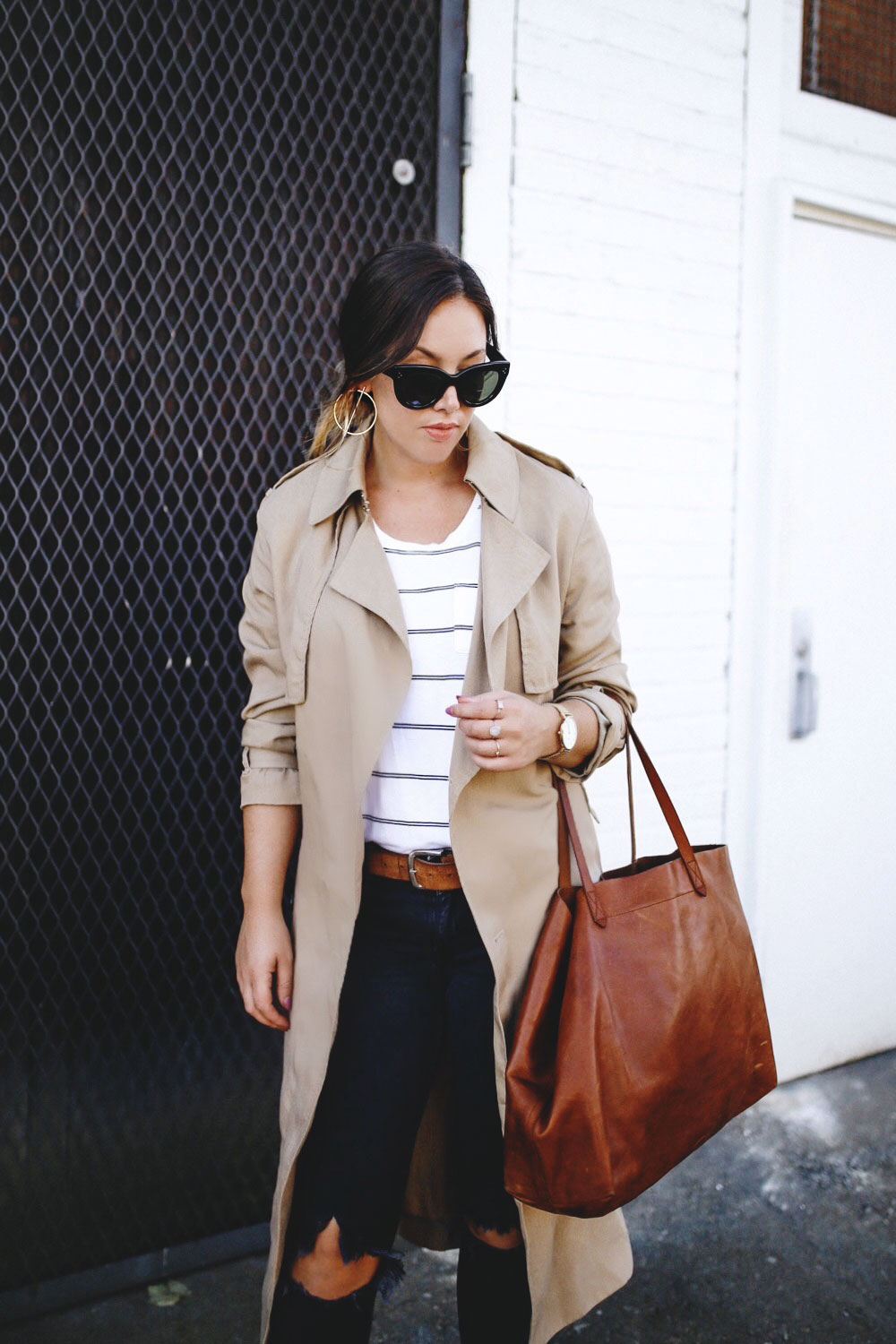 I'm all about less-is-more when it comes to style usually—I know the trend has been steadily moving towards everything getting "extra" but I still trends towards the more pared-down, simple style for day-to-day at least. But there's something about the statement earring trend that first cropped up last spring that I've been obsessed with—I love how it works as effortlessly with classic styles to a full cocktail look.
There are 5 key ways to bring this style in without feeling like you're making too much of a style leap—first up, like this style here, the classic hoop!

Hoops
I love all the new takes on classic hoops that have come out this season—from a sleek modern pair like this one to this pair I'm wearing here from Joe Fresh that came in at around $10! I love the idea of these modern hoops with geometric lines—think sleek stripes, classic lines, etc.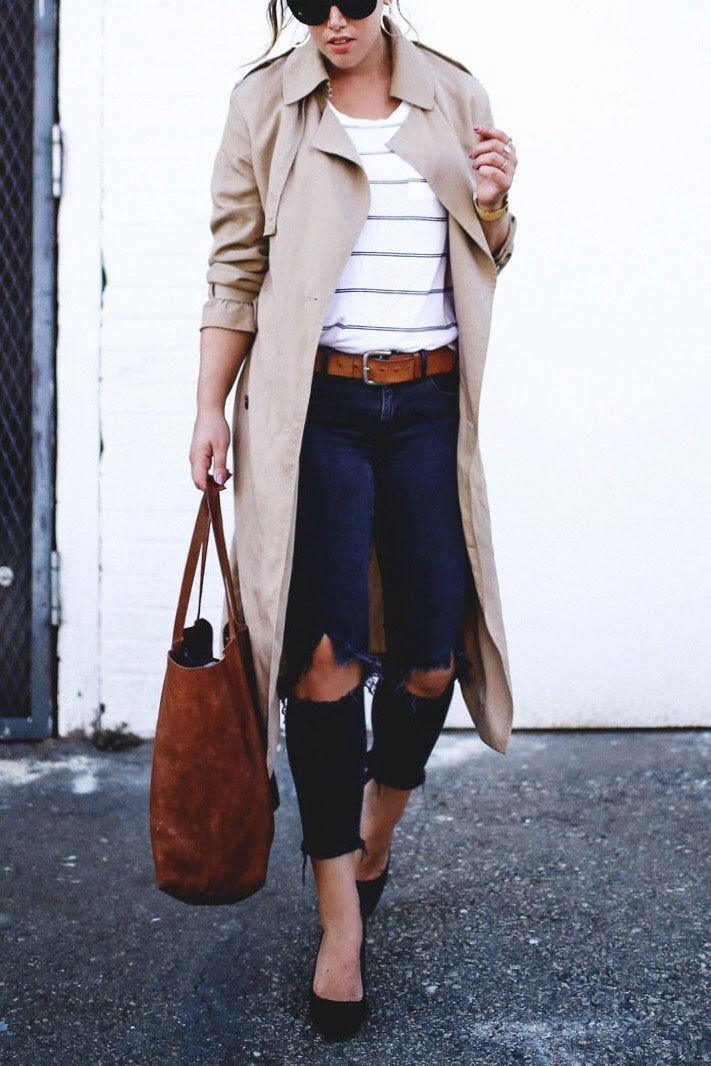 Tassels
Channel a serious throwback to the '60s—I love tassel earrings thrown together with a dress but also love the idea of them with distressed denim and a delicate top! Love this pair—classic navy but unique with a hint of turquoise!

Crystal
I know the usual go-to for a pair of bedazzled earrings like this is a cocktail dress, but I personally love crystals against an edgier look. Think leather leggings, an oversized knit and classic black pumps with a vampy lip. Perfect wintertime style!

Modern Metallic
Rather than hoops, you can do an updated shape like this moulded shape. This might be one of my fave styles of them all because you can honestly wear them with everything. Basic day-to-day looks, elevated night-out outfits—seriously anything.

Crawlers
Definitely the most everyday-friendly out of all of them—I wear mine by Leah Alexandra all the time. These do wonders for lifting your face up, so if you're having a tired day, throw on a pair of these, pull your hair up and swipe on some lippie! Literally the best face freshener and I love how easy they are to wear.
Which of these speaks to you most? Tell me in the comments below!