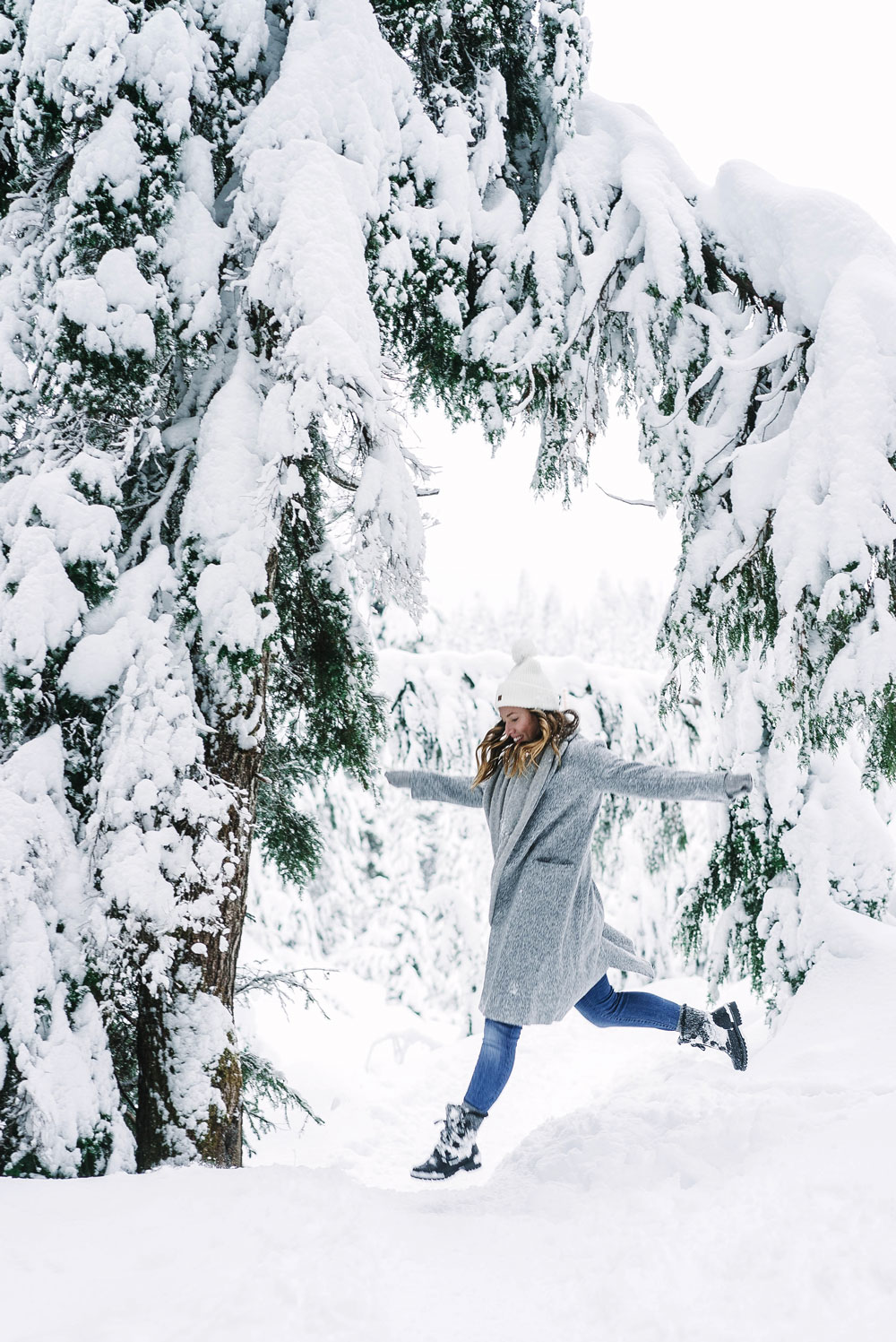 I'm all about my Christmas traditions (just see this post with Hyundai Canada if you need any evidence!) with my family and Matt, but I love also just getting out and exploring the city over the winter—it's such an amazing place to be with snow up on the mountains and lots happening in the city! I feel like it can seem a bit depressing in the city for a few months of the year with the perpetual grey skies and slushy weather, but over the years I've gotten really good at getting out and about to explore it! I wanted to share 5 of my favourite things to do this winter so that whether you live in the city or happen to be visiting around this time of year, you can get the most out of beautiful Vancouver!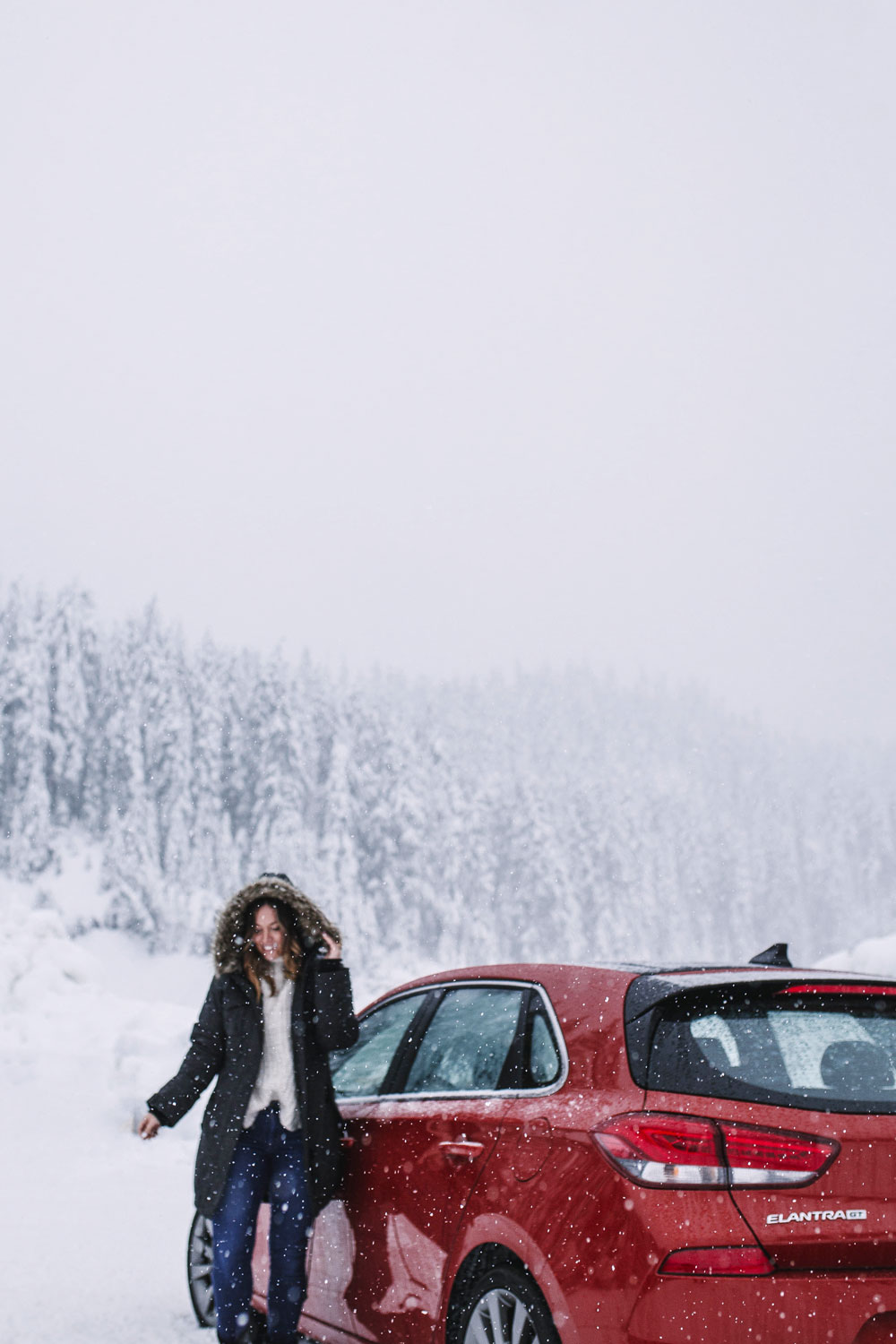 First of all, Vancouver is yearlong an outdoor playground—come wintertime, from skiing to snowshoeing, there's so much you can do outside to get a whole new perspective on the city and to take in some of the most insane natural beauty. First up, I love heading up to Cypress and snowshoeing through the cross-country or hiking trails! It's such a good workout and you get breathtaking views of both the trails and the city depending on how much you trek up!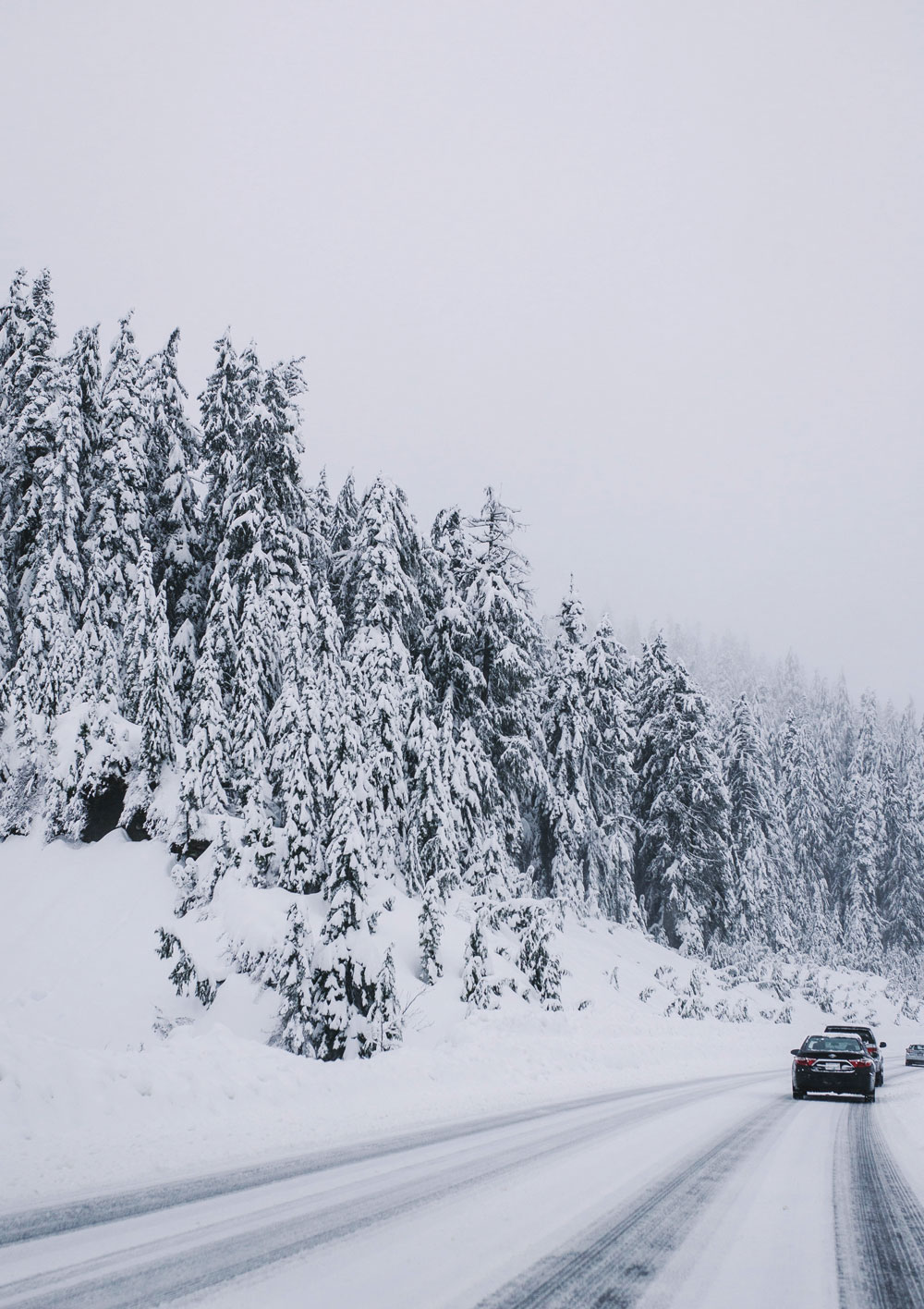 I've been sharing my Hyundai Canada experiences all year and recently got to drive the 2018 Elantra GT Sport, which was winter-equipped and basically the perfect excuse to head up the mountain! Winter driving can be really stressful but fortunately Hyundai has this Advanced High Strength Steel (trademarked SUPERSTRUCTURE™), which ensures your ride is as secure as possible. It's pretty amazing that they manufacture it at their own factories to ensure quality for this proprietary steel! We trekked up on this particularly snowy day feeling safe, which is always so needed when conditions are less than dry and ideal.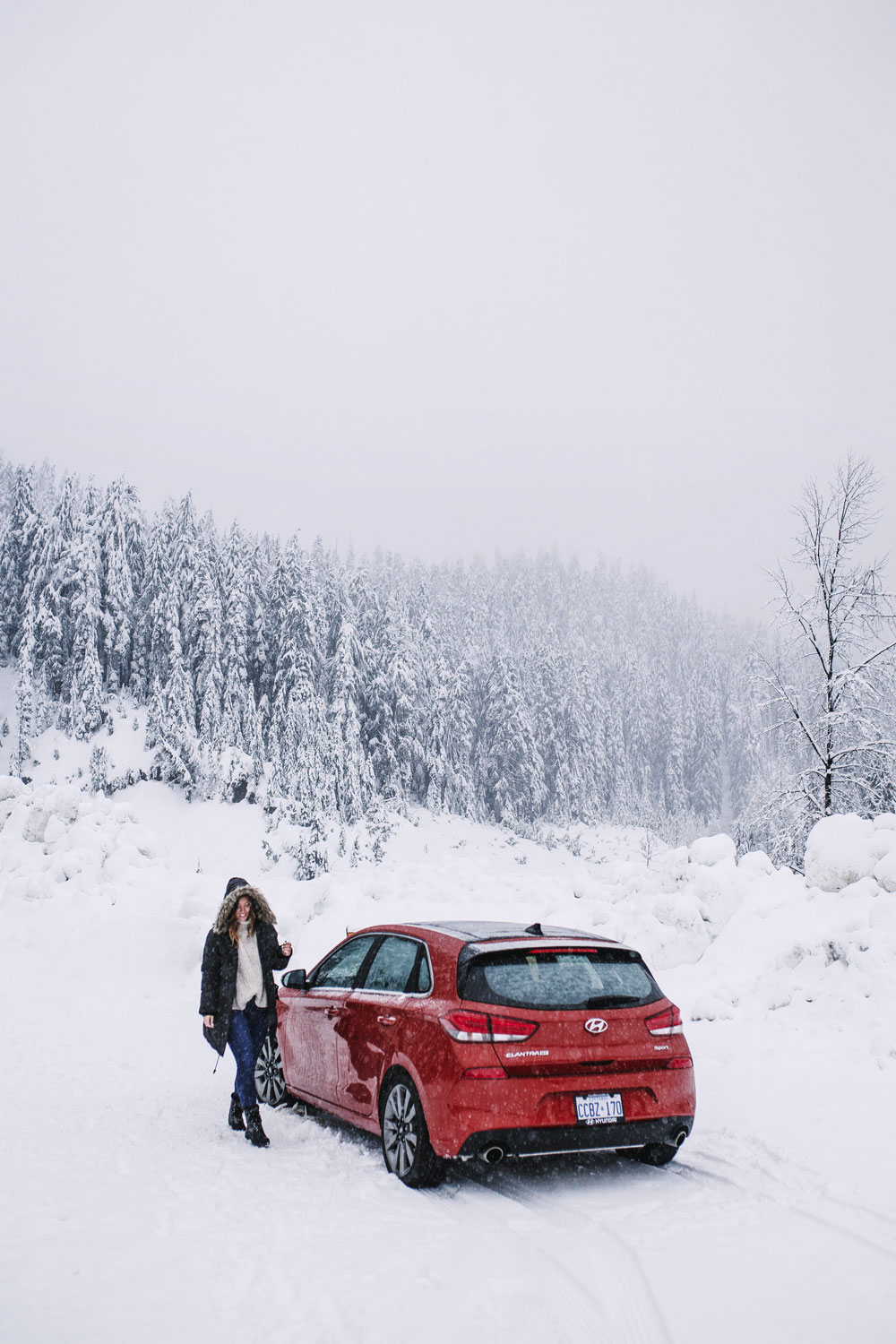 I'll also be whipping my Elantra out to Whistler at some point (which I actually did with the Ioniq earlier this year) to get in my skiing and really soak in a genuine winter wonderland. Whistler is pretty much paradise around this time of year, especially if you're a skier or snowboarder. If you haven't been before or are looking for more things to do, check out all my guides to Whistler here!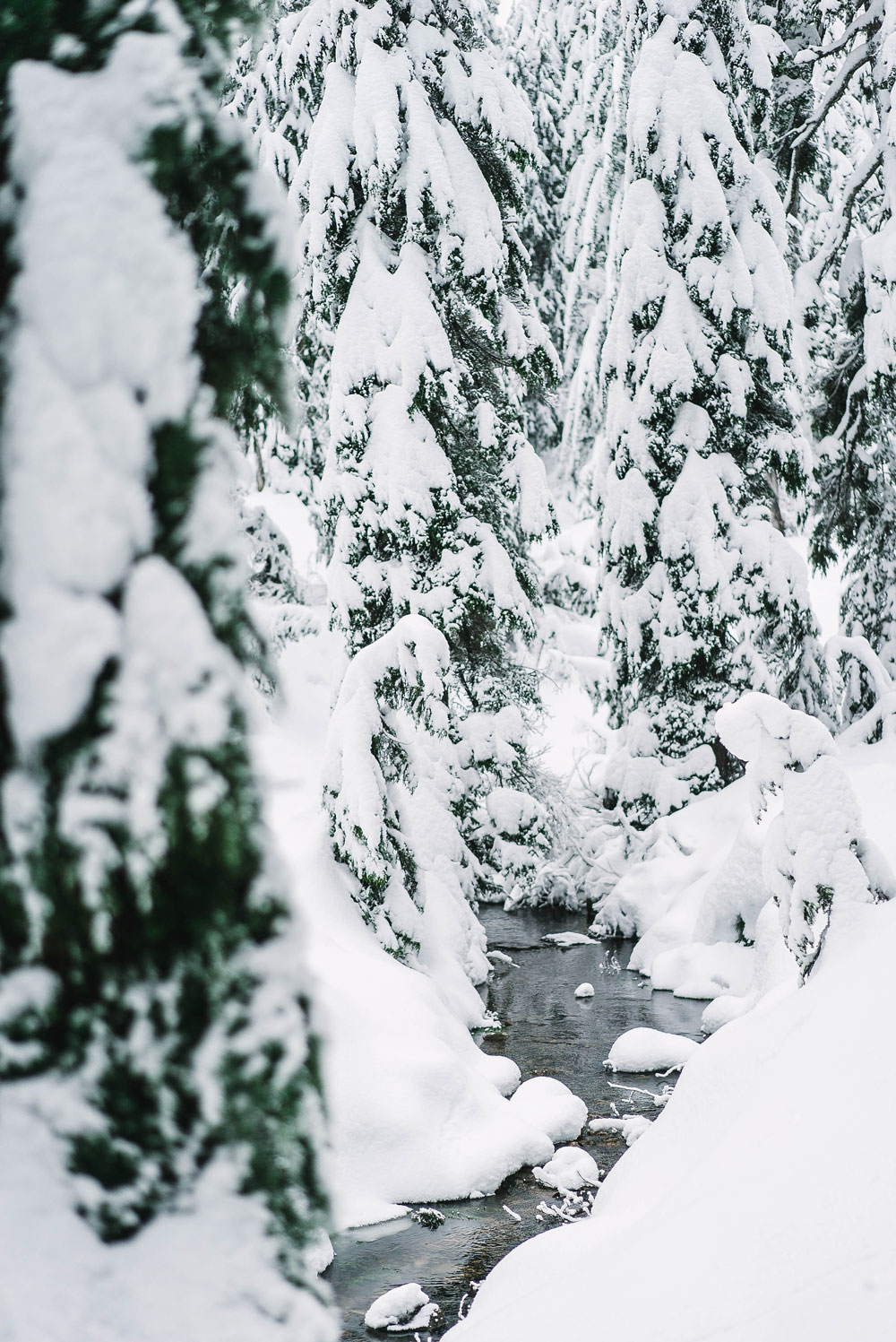 In the city itself though, there's so much to do and see. I love going to the VanDusen Gardens and soaking in their light displays, riding their carousels and soaking in all the amazing holiday activities they have. They do such a good job and it's really well worth bringing the whole family or doing what I do every year and making it a tradition with friends!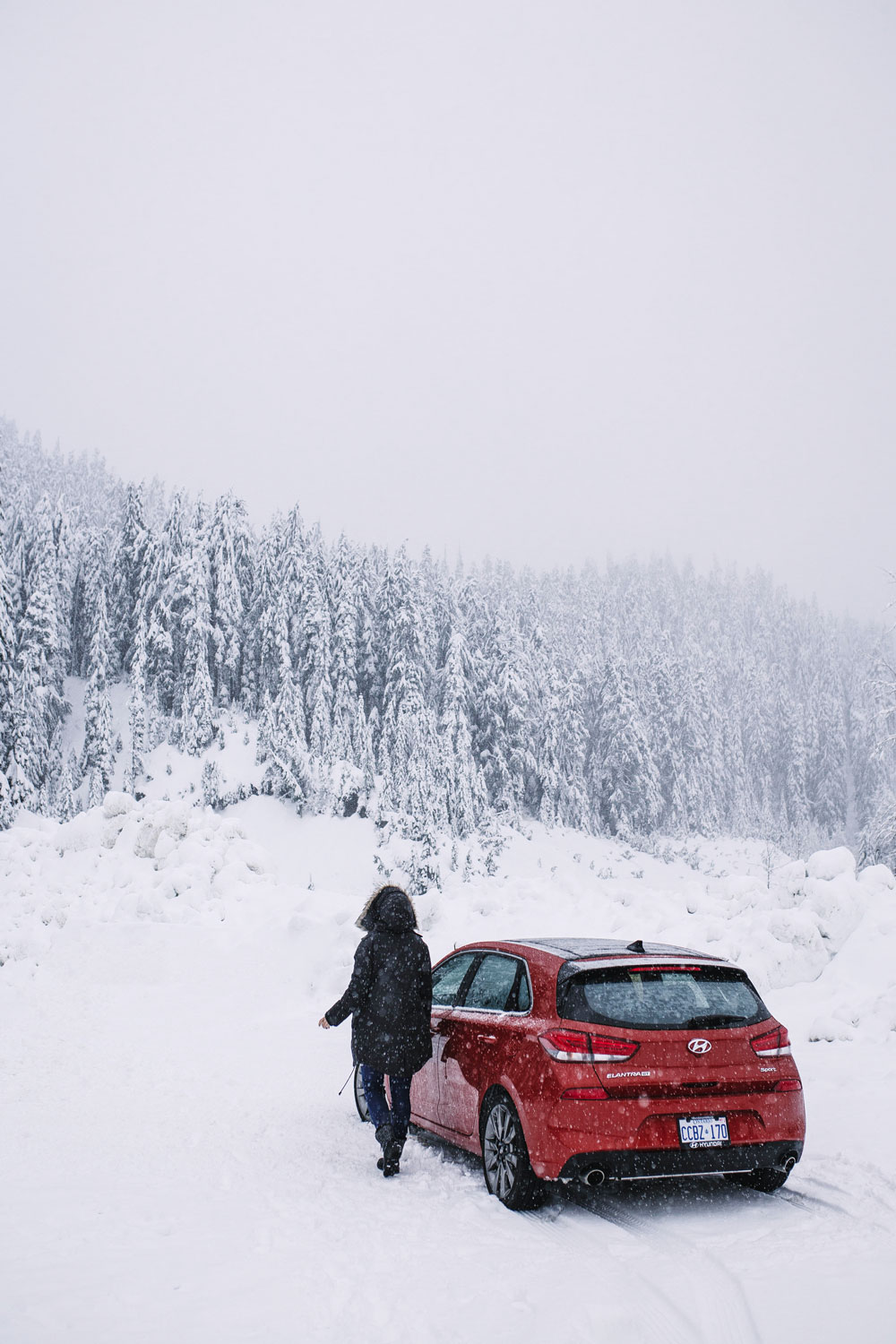 One thing that Matt and I have done, just the two of us, every year is make our way over to Jack Poole Plaza (or formerly the Queen Elizabeth Theatre) for the Christmas Market! From sipping on mulled wine to eating potato spirals (Matt's personal fave), it's just fun to poke in and out of the different stalls, see it all and get into the holiday spirit!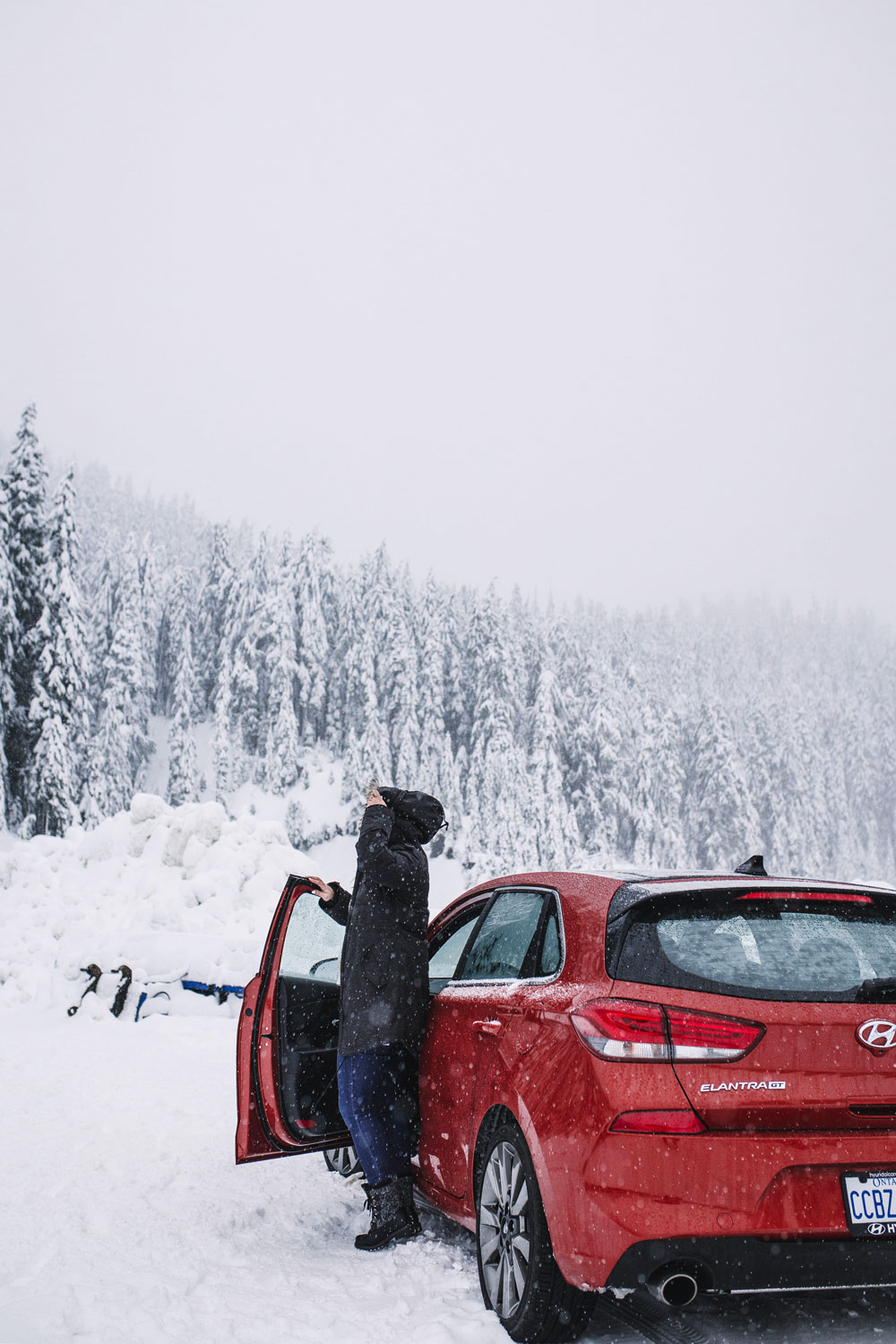 Finally, just outside of the city on the North Shore, there are two things I love to do every winter— I may be a bit biased towards because I grew up here! Everyone goes to Capilano Suspension Bridge because it's all lit up and so beautiful ( though I would still totally recommend you go there but again, #biased), but I love Lynn Valley Suspension Bridge because it's just so much more natural. If you're a bit of an adrenaline junkie, you really are on a pretty freestanding suspension bridge. The best time to go is when there's snow, it is a total dream sight especially if you can go when it's quieter!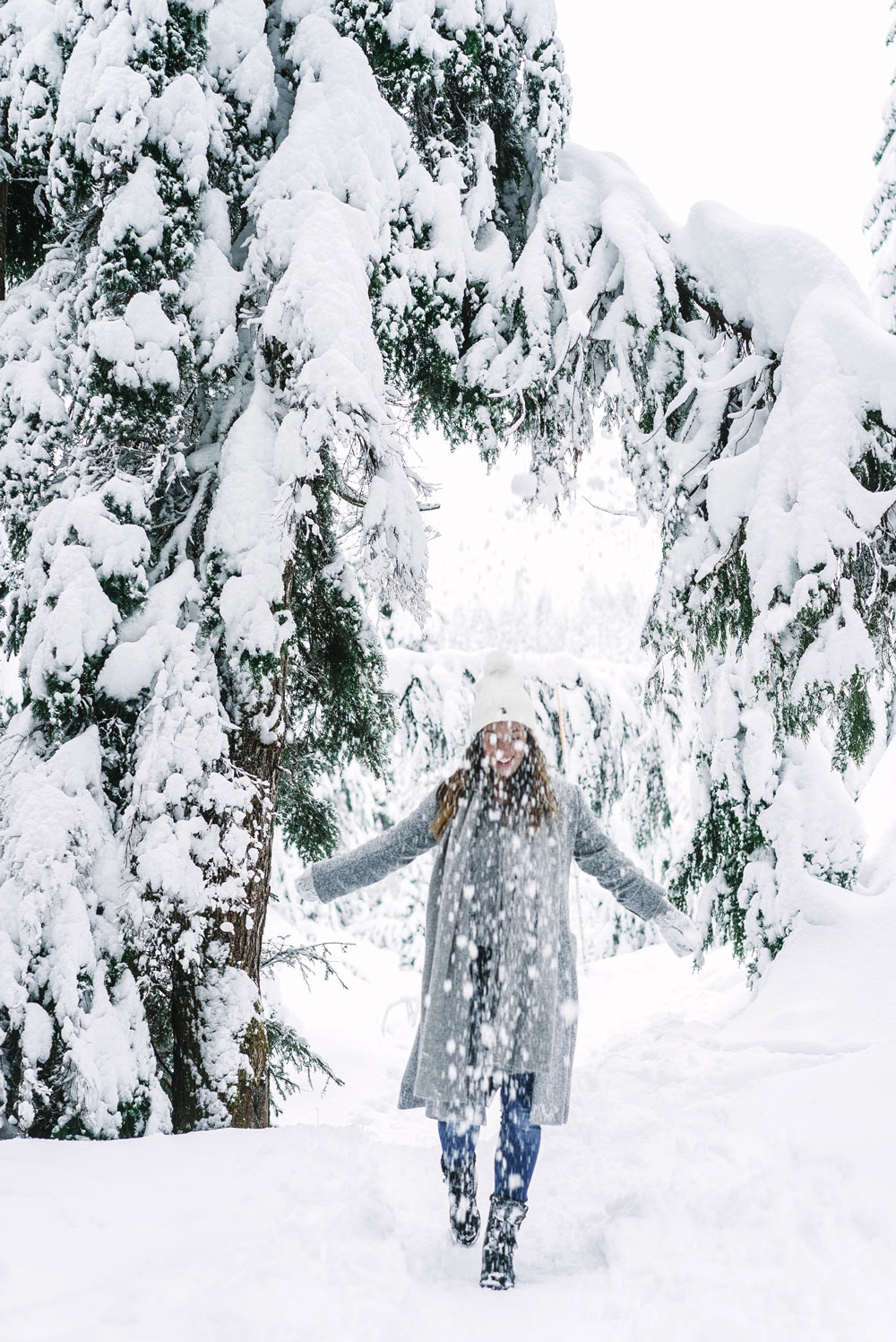 Also on the North Shore, about a 20-30 minute drive from downtown depending on the traffic, is Grouse Mountain's stunning light display. I do this every year with Alicia (can you tell I love my traditions?) and it's always so magical. Go at nightfall to see the changing colours of the sky and  take in the lights against the midnight blue sky—also, there's my fave little ice rink and so much to do inside the chalet! You could really make it a full day and go for a ski too! It does usually get snowier on the North Shore (our place in Fairview gets about 1/8th of the snow my parents receive in Lynn Valley!) so it's key to have a solid car with secure winter tires like those on the Hyundai Elantra GT Sport to make your way over!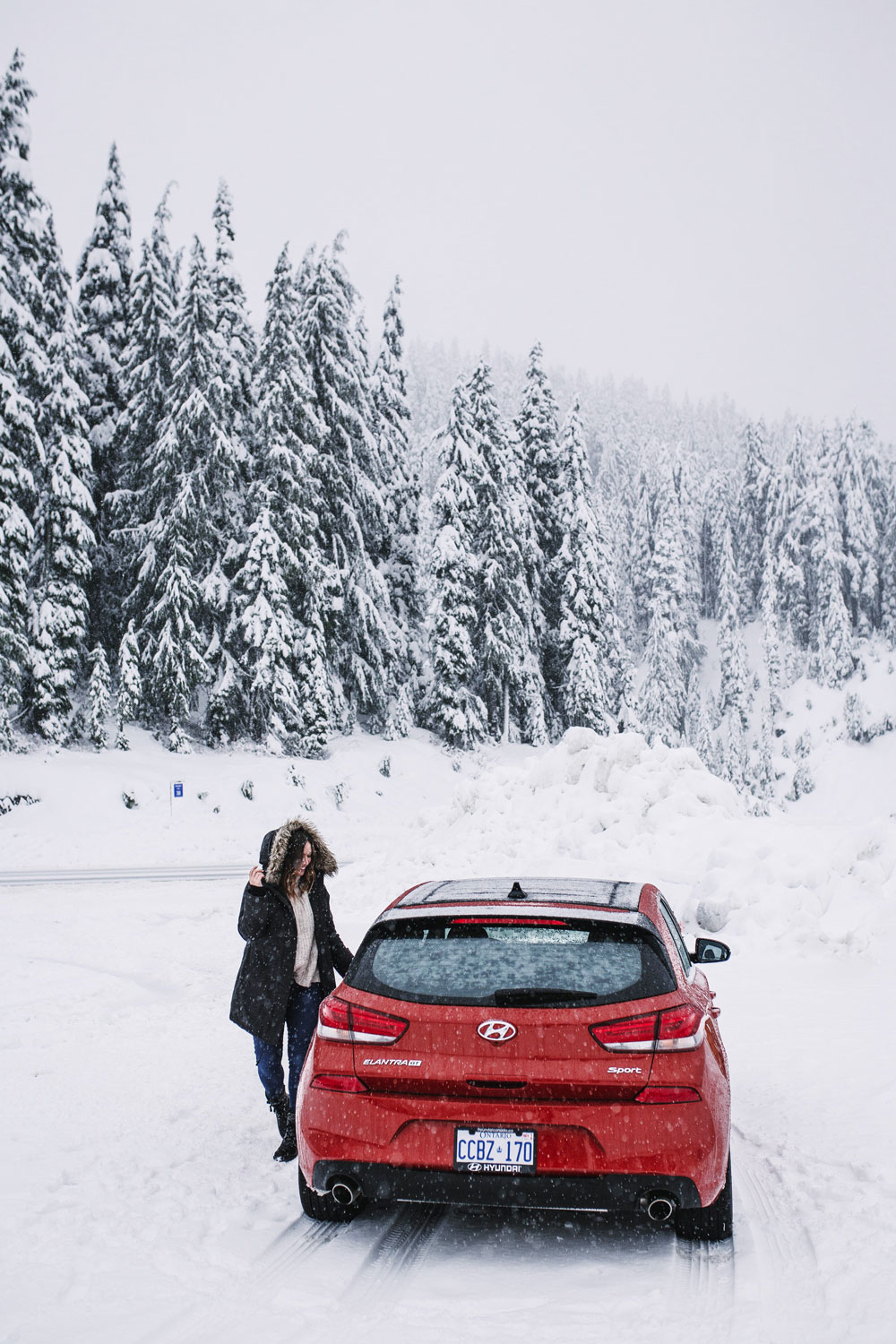 What do you guys love to get up to in your cities during the winter? Are most of them central or do you have to make a bit of a trek?
This post was created in partnership with Hyundai but all opinions are my own.