It feels like I've been waiting an eternity to say this but it finally feels like spring here on the West Coast! I know our East Coast friends here in Canada and the US are having some more frigid temps but soon enough for you guys too! Winter is not the easiest season for me (and I know it's not a lot of other people's favourite either) so I am literally beyond ecstatic to see the crocuses come out, the buds poking through, the sunshine lasting a bit later into the evening and of course, the weather warming up!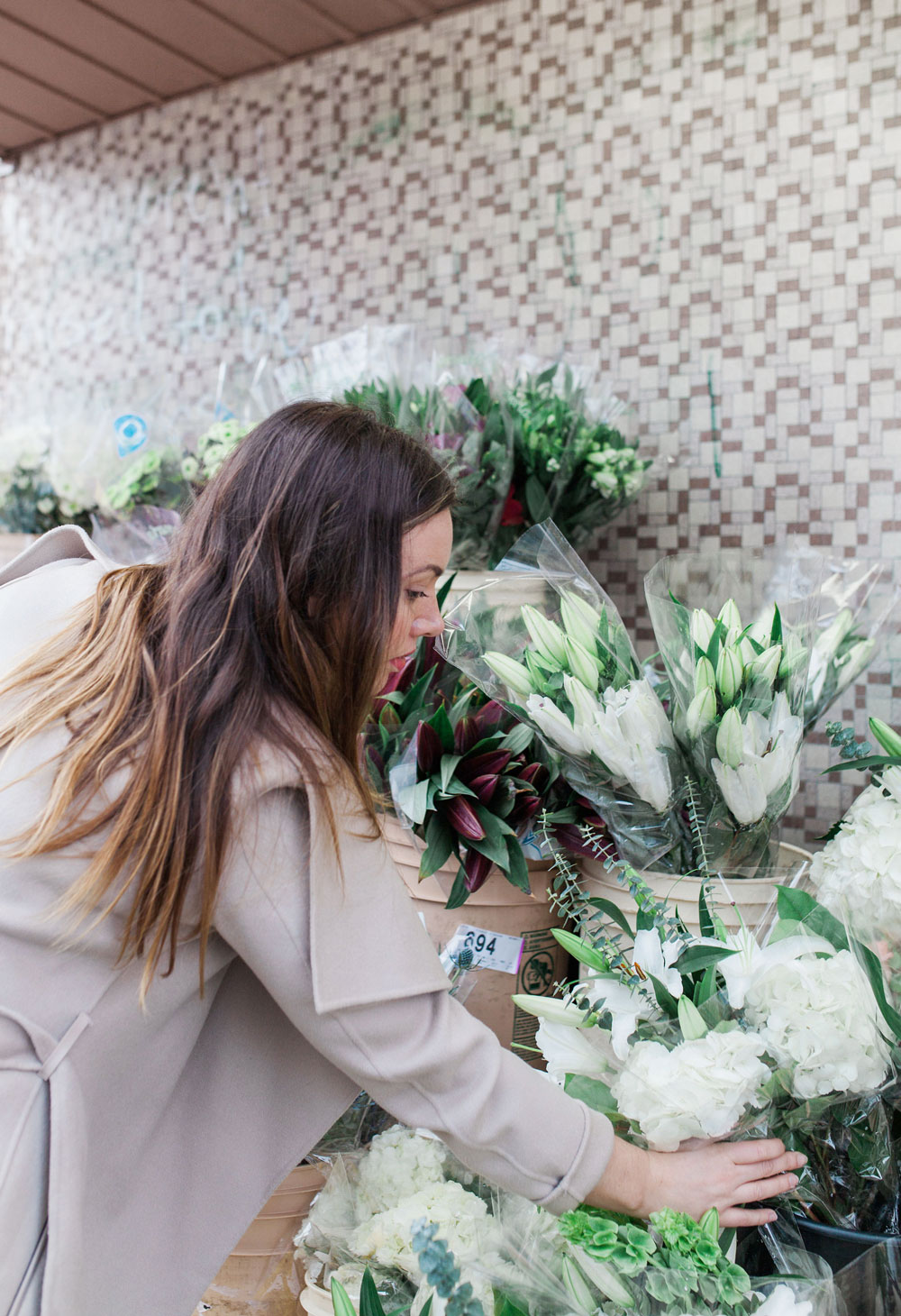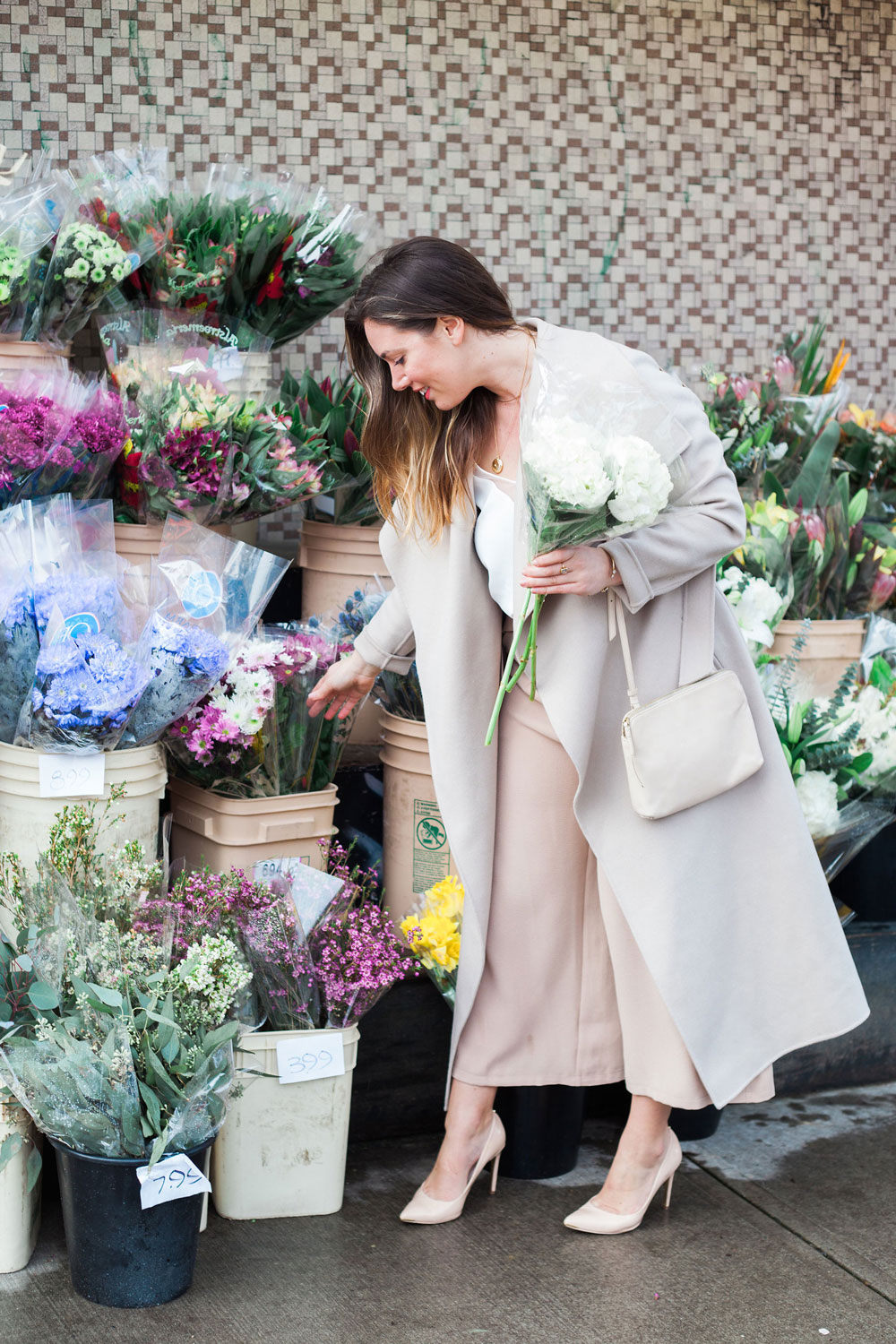 The thing that gets me most excited about spring is that I finally get to ditch the heavy winter parkas and wooly knits and don some spring style—it's honestly the season I get the most excited about style-wise. I actually love the challenge of transition style too—I feel like any chance to layer adds more visual interest as it is, and it makes for a way fresher outfit when you can bridge the seasons with the winter and spring vibes!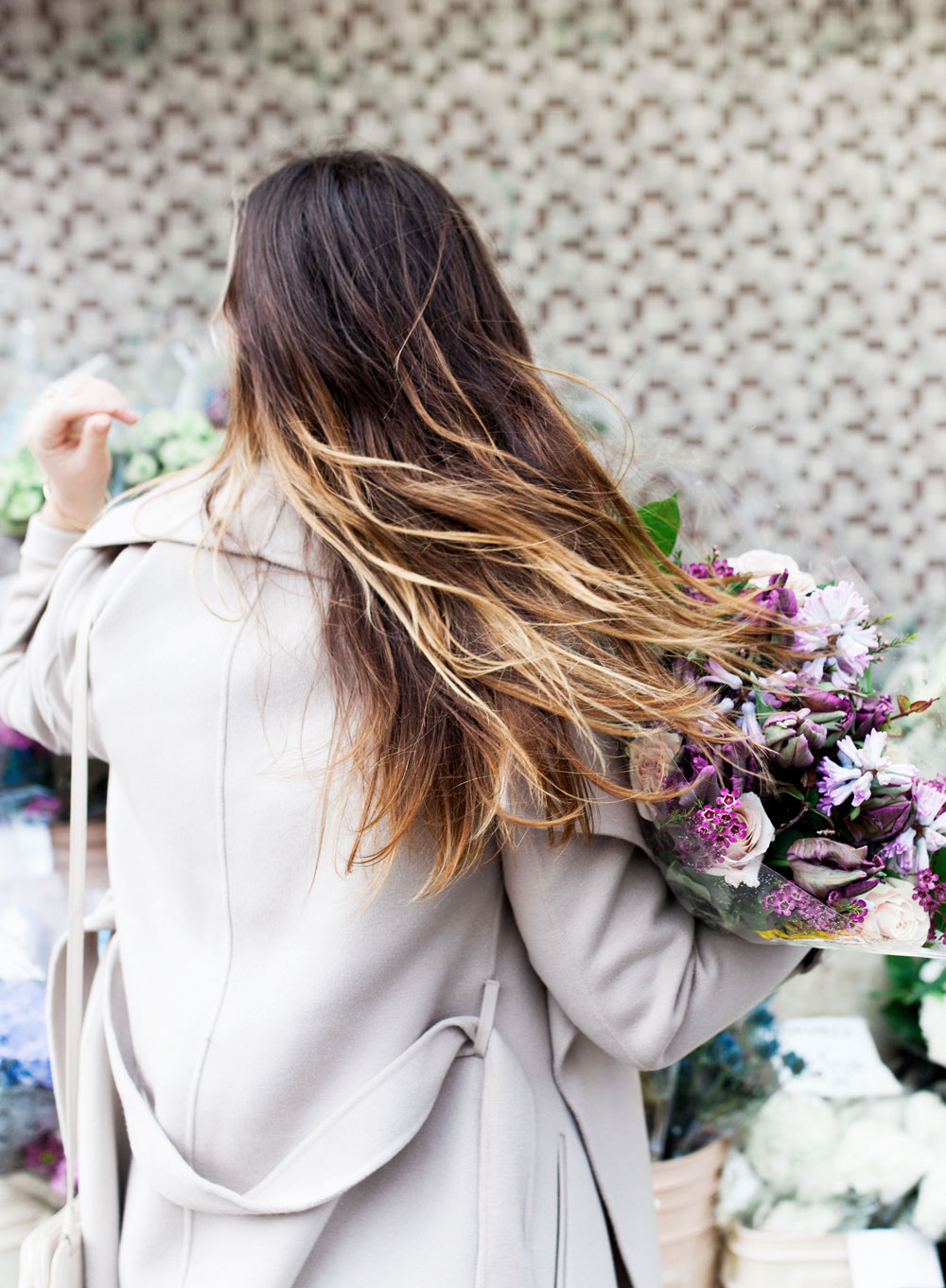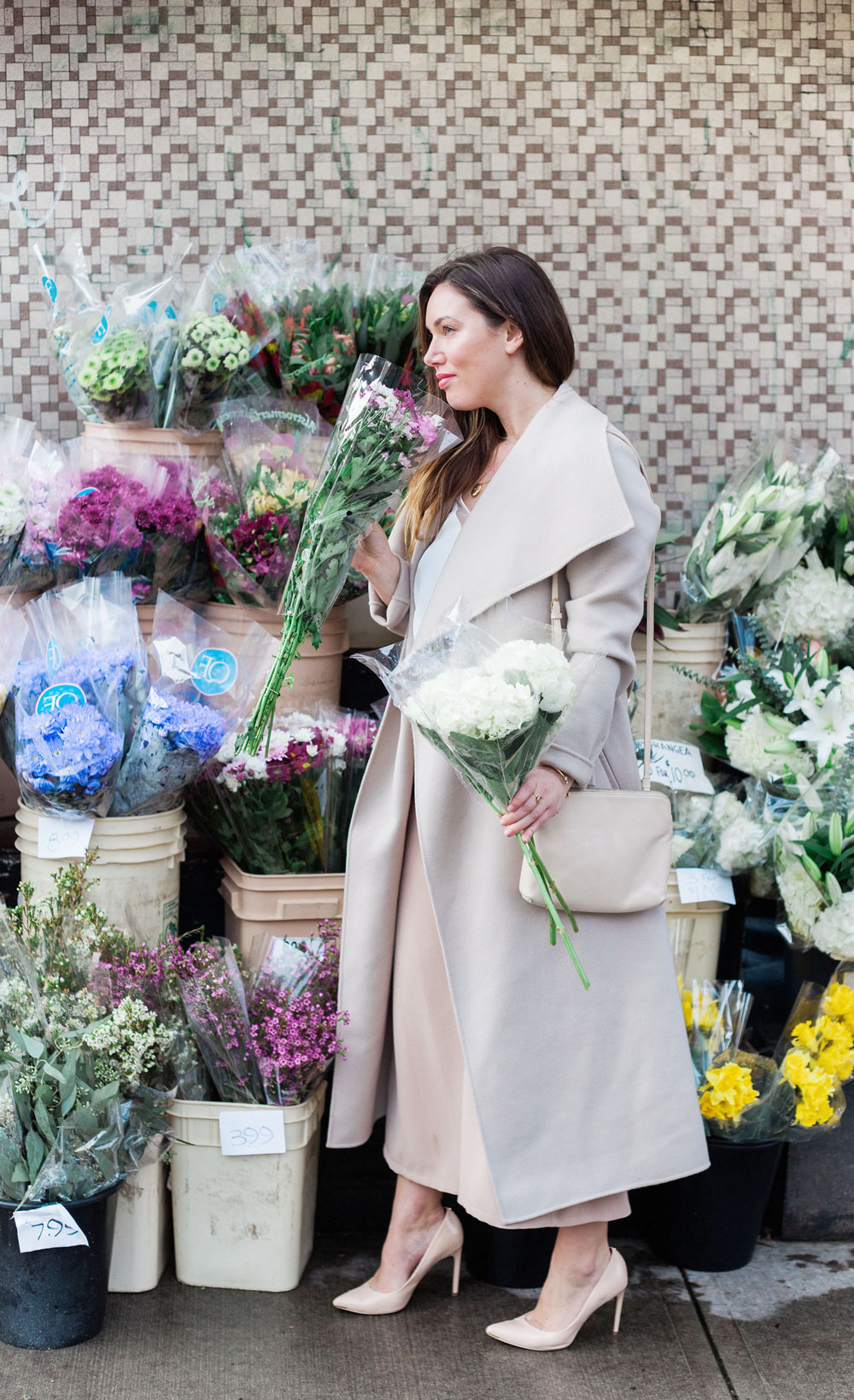 An absolute must for me this spring is undoubtedly culottes—they're actually always a fave of mine and I've styled both black and white pairs in the past, but I love that you can go for a really fresh spring tone like these beauties in a nude shade to go full monochromatic in the rest of your outfit. Think this stunning dusty rose pair with other rose/blush shades (a steal at $50!), or a fun print like this House of Harlow pair that you can style with grey or white layers.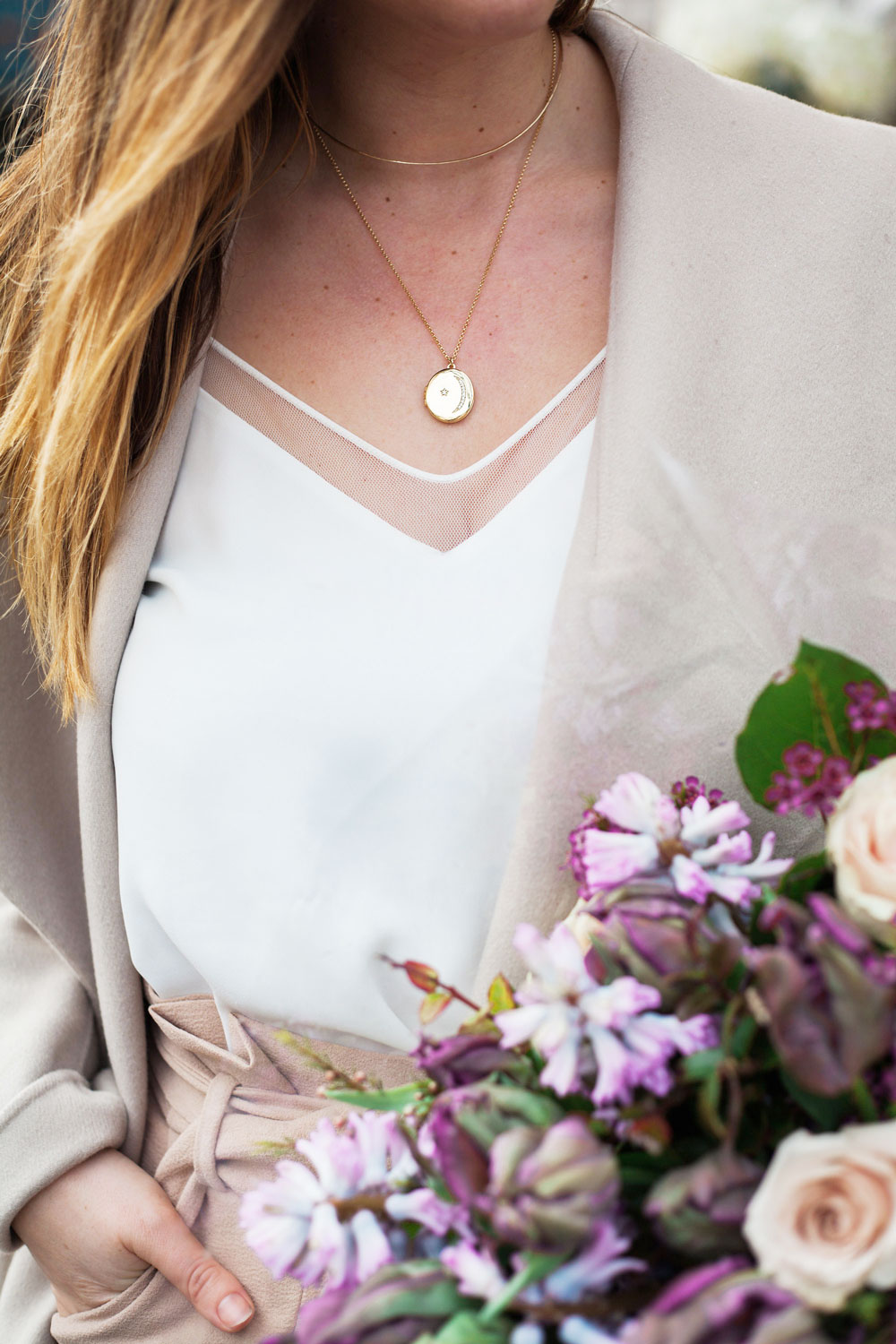 Another reason I love culottes is that they're actually surprisingly the perfect piece for any body type. I'm very hourglass (big chest, big booty but with a small waist) and am also very athletically built so tapered trousers (depending on their cut) can be just about the most unflattering thing for me. Something that nips in where I'm smallest at my waist and helps skim over my more powerful legs and butt, is beyond comfortable and best of all, it works perfectly with two of my go-to's: a delicate camisole or a cropped top (or sweater, depending on the weather!). Honestly couldn't think of a better bottom piece for this time of year!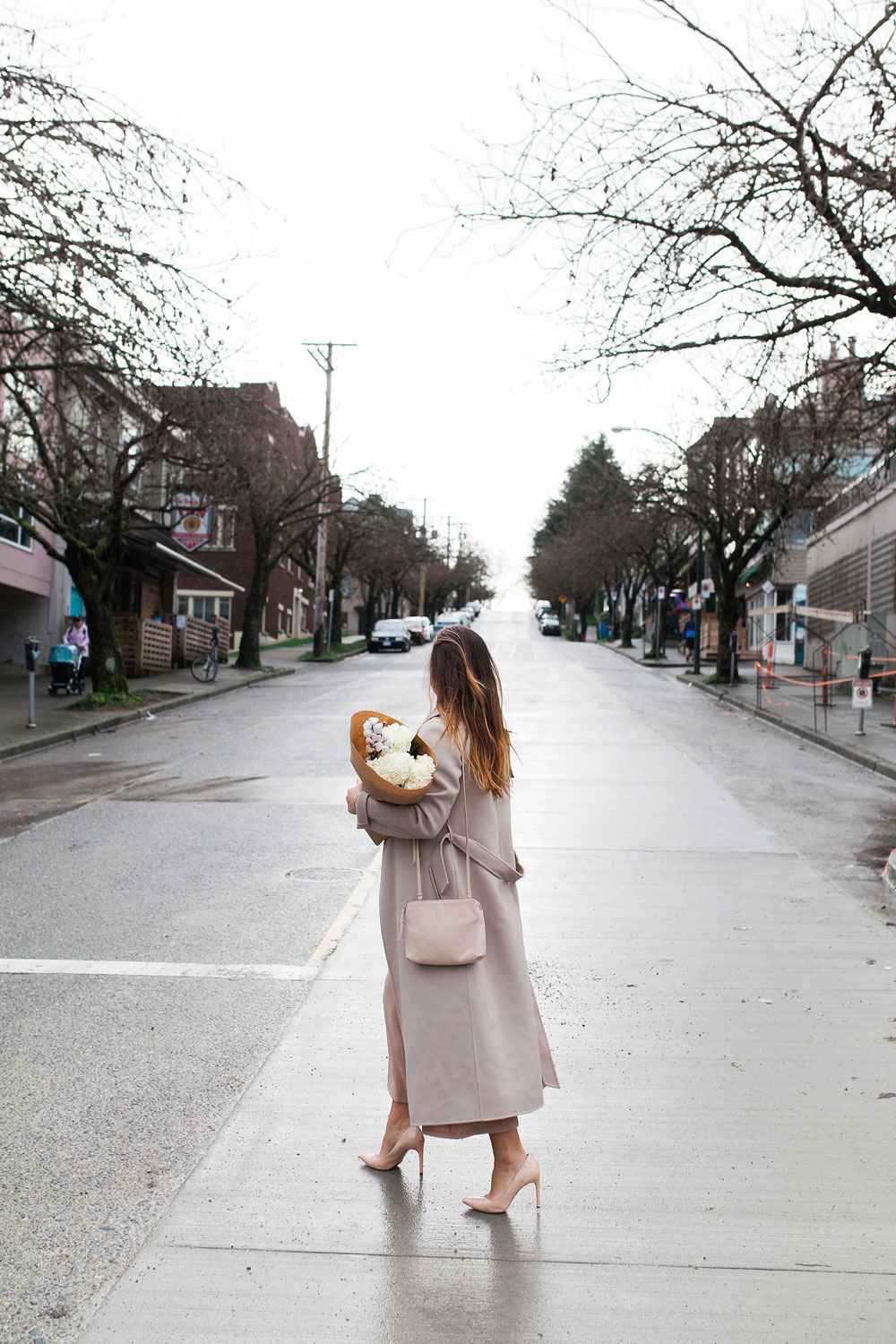 The one thing is if you're either vertically challenged or have short legs (which I do), it definitely gives a bit of lift to have heels on—I just find I look a bit stumpy if I wear flats or sneakers with culottes, though if you're tall or have long legs, you'll probably be able to pull off a casual chic vibe perfectly with sneaks and culottes! Whether it's a pair of pumps like this nude Ted Baker pair, wedges or ankle boots, even just a bit of a heel really makes a big difference if you're in the former category like me.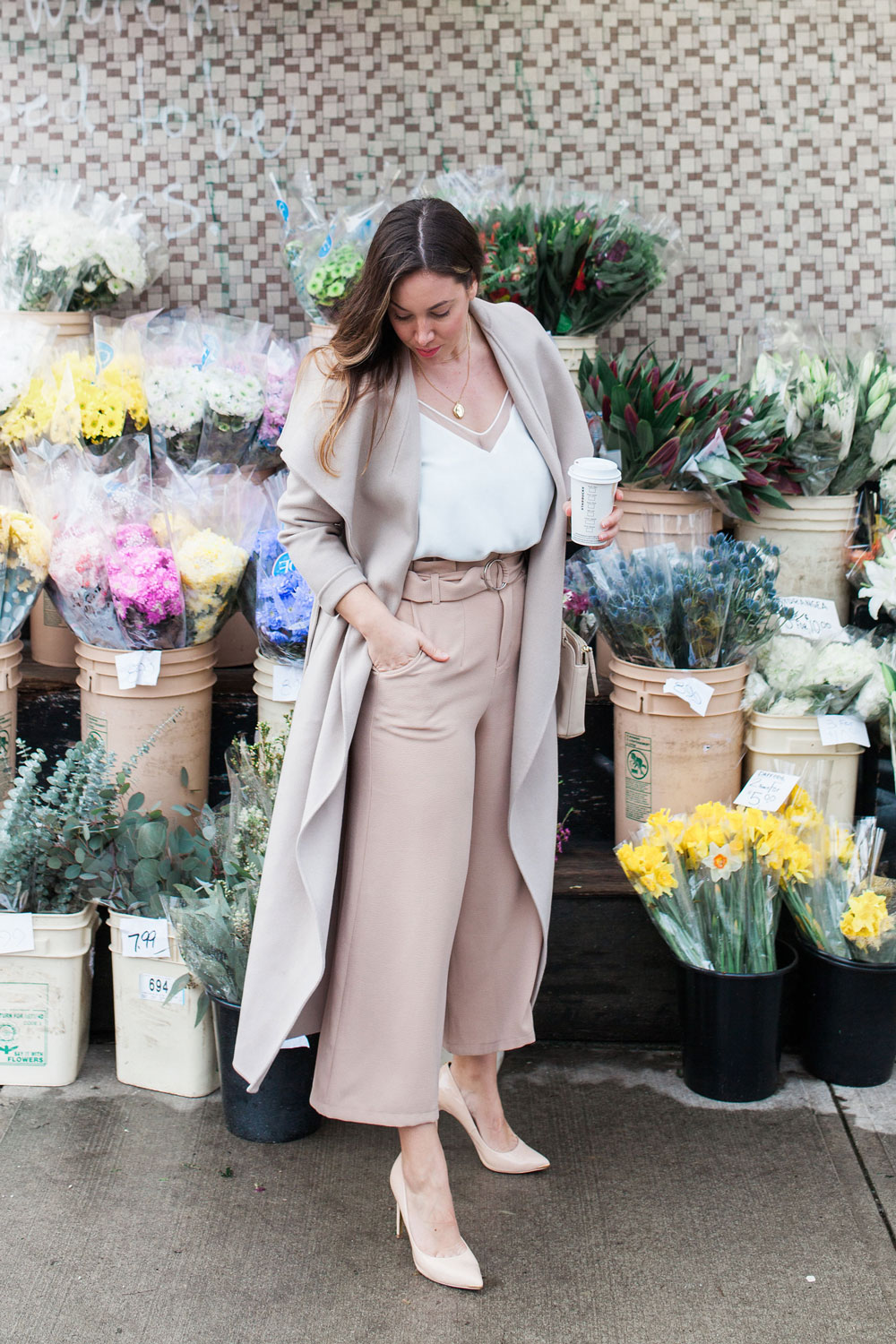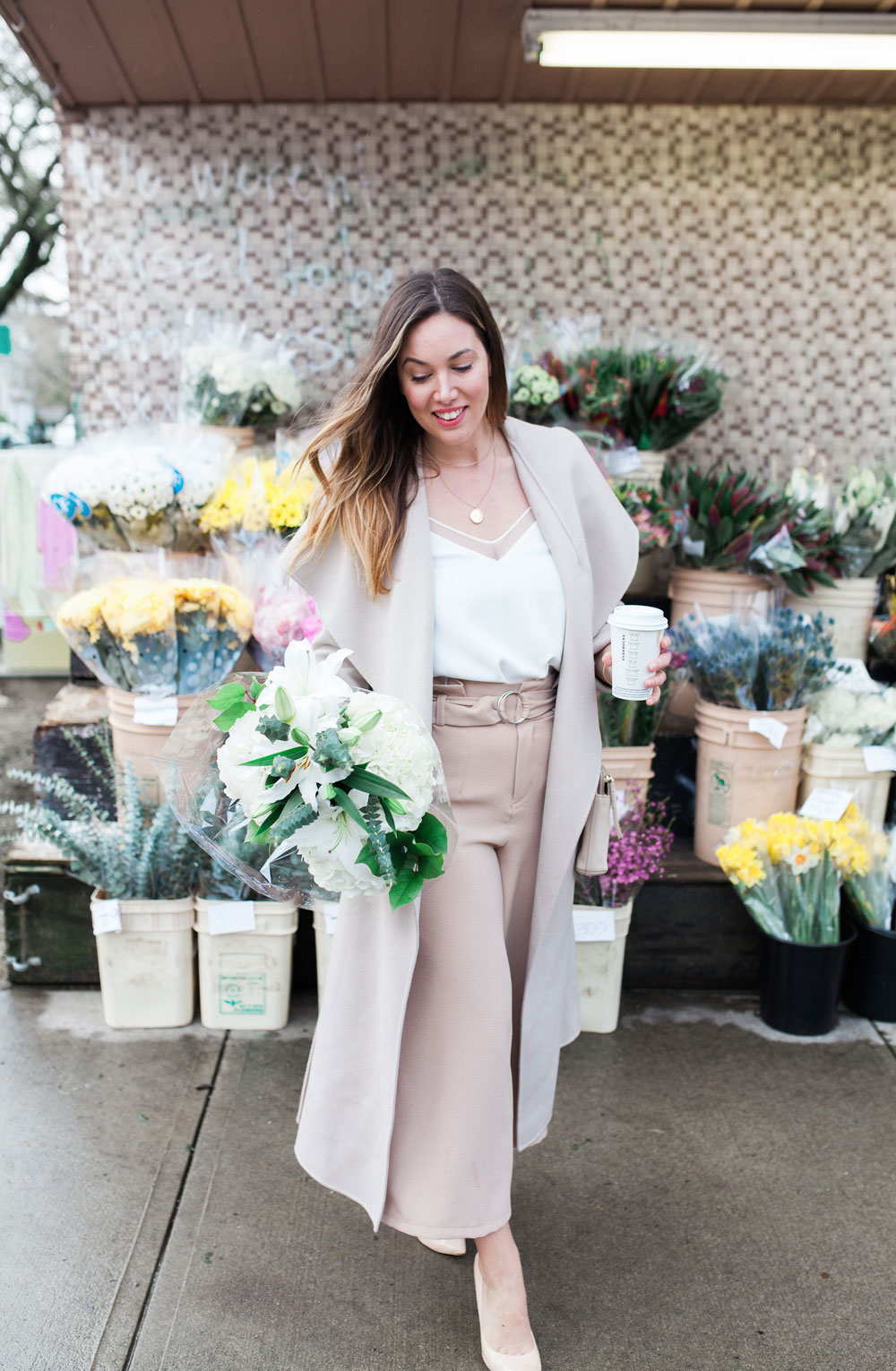 I styled up this Mackage wool coat for my NYE outfit this year to lighten up a wintery look for a night out, but I feel like it's really the perfect piece for a spring transition, especially with other neutral tones like these culottes and the cami!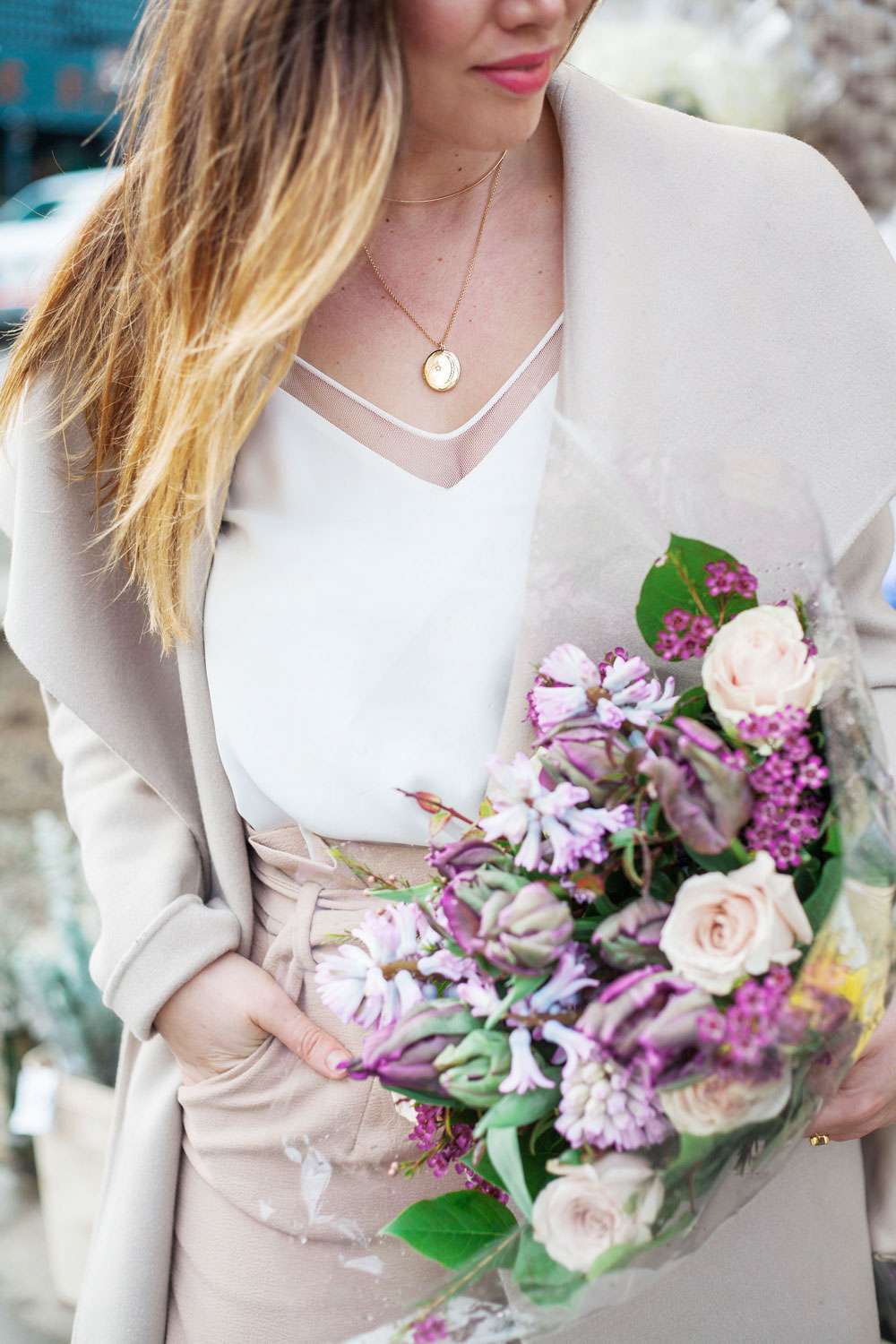 Last but definitely not least, all about really stacking on the gold around this time of year—I styled up all these jewels from my girl Leah Alexandra in this recent post and it transitions perfectly into airier spring tones. Stacks of gold and fresh white or nude tones are literally a match made in heaven!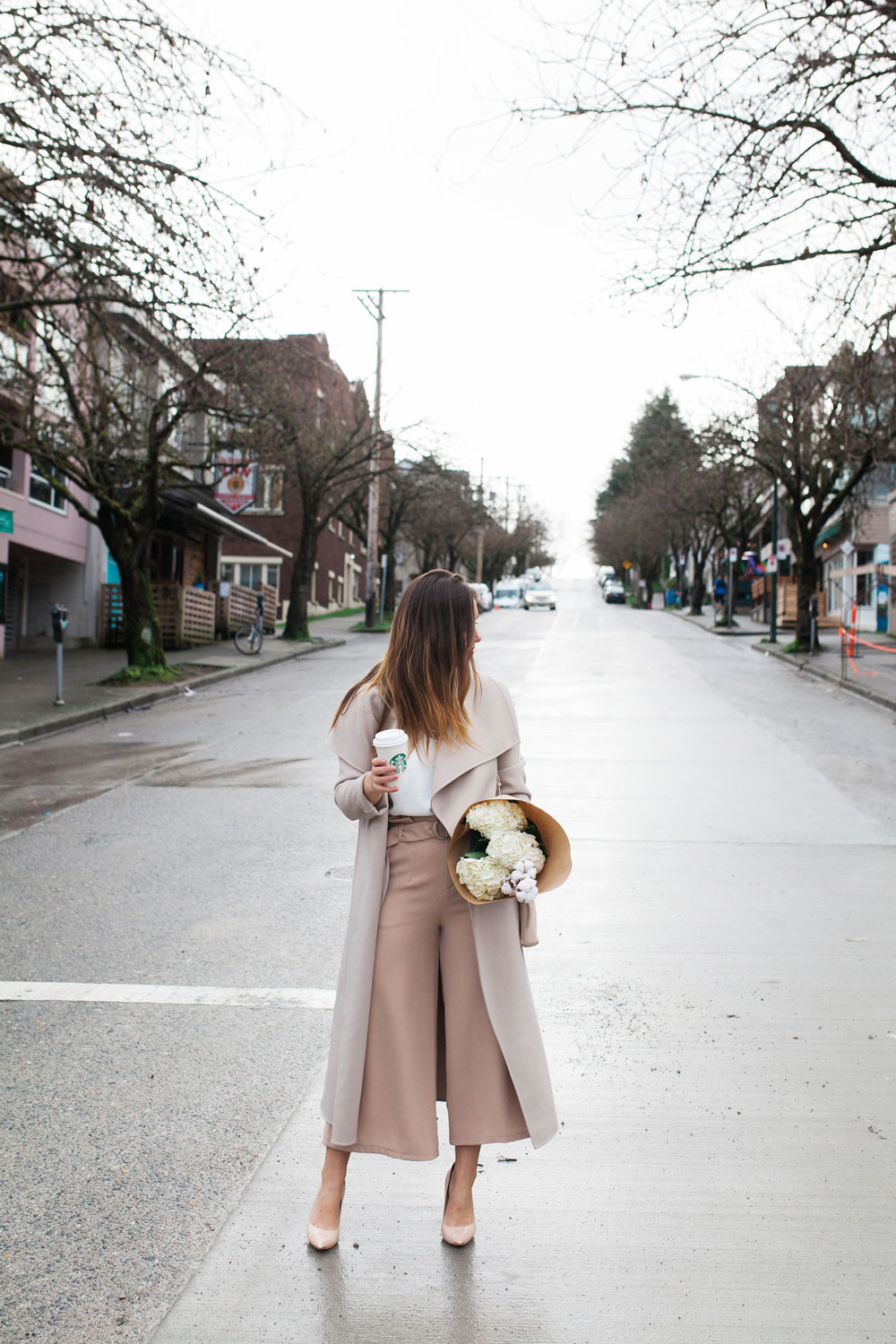 Can't wait to do more spring transition style stories for you guys because I am all about spring and am so excited it's finally (almost!) here! If you have any style requests, just let me know in the comments below! In the meantime, I have this whole outfit plus some of my fave culottes options that you can shop below!
Photos by Kat Willson