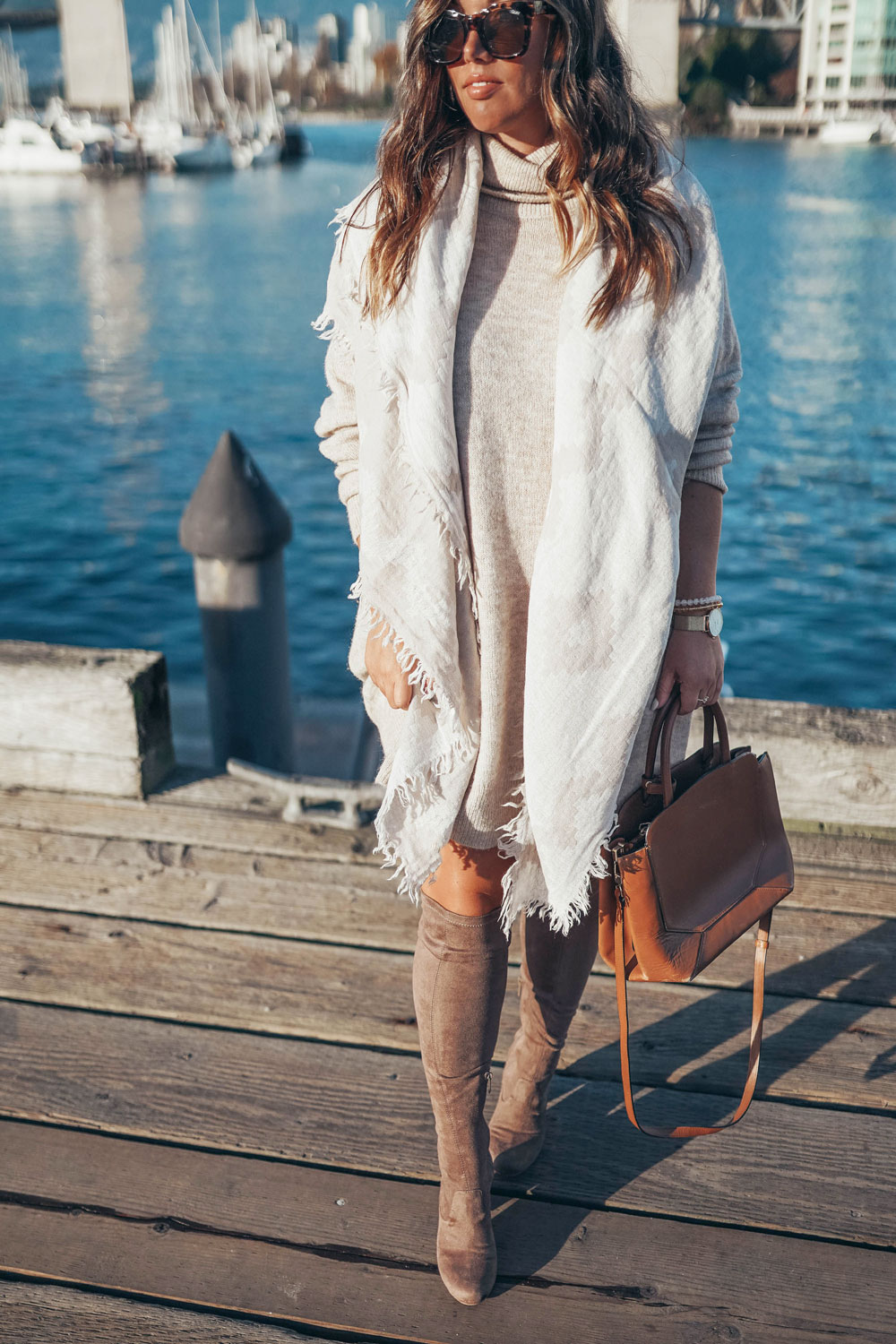 If you guys saw my Insta Story on Friday, you'll know that I headed into Metrotown to do a little shopathon for some cute pieces to wear over the holidays. My main mission: find a really chic look that I could wear to a casual holiday party or get-together, but make sure it's filled with pieces that I could easily wear separately and most importantly, again and again.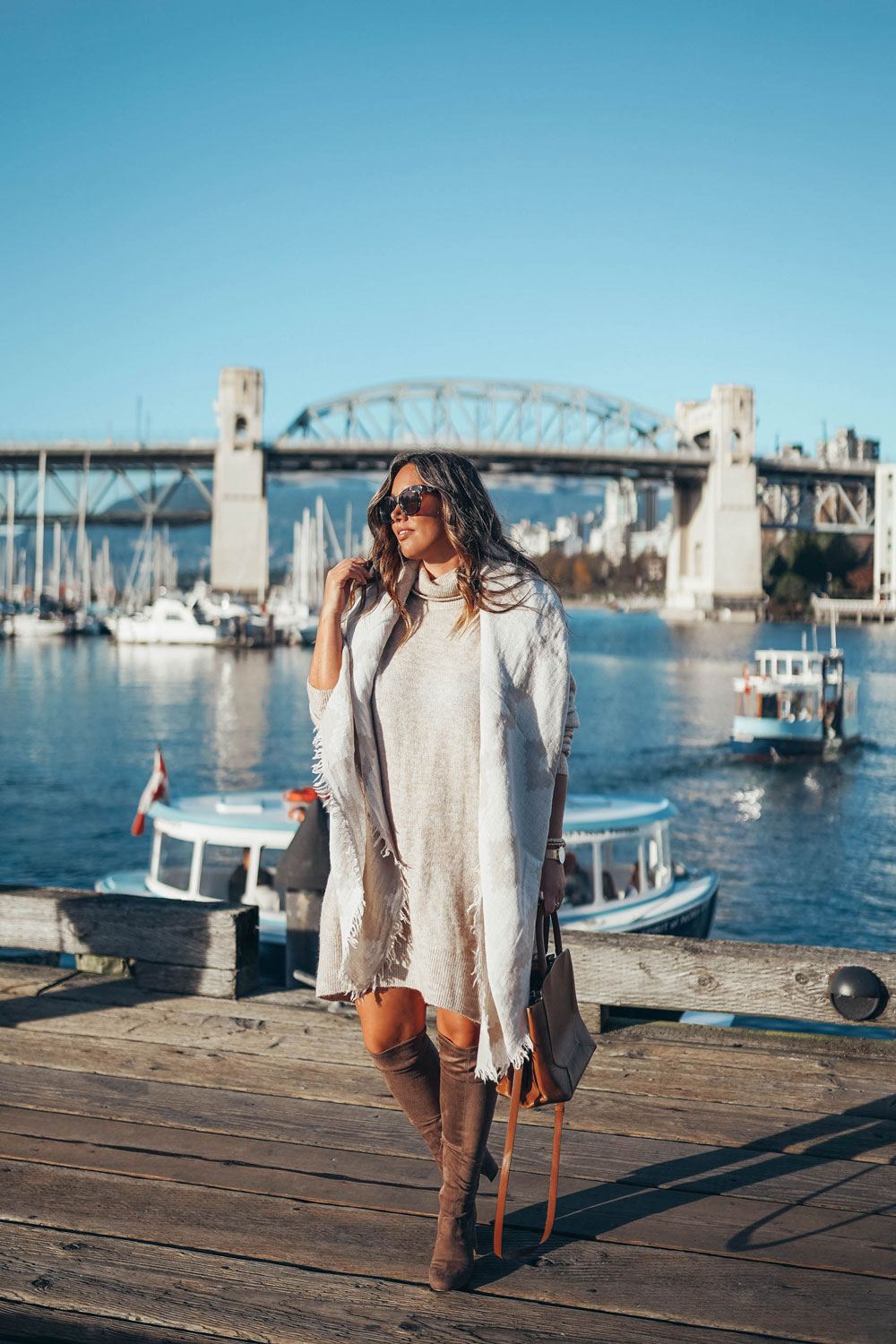 I find too often with holiday style it's about that one big "wow" piece, which is worth doing every once in awhile but at the same time, it means that you a) can't really style it up with as many pieces and b) everyone will remember it because it had that standalone factor so you can't keep rewearing it. Similarly to my New Year's Eve look last year, I really wanted this to be about building up a neutral palette and being comfy while still also bringing some elegance to the whole look so that it'd feel party-apropos.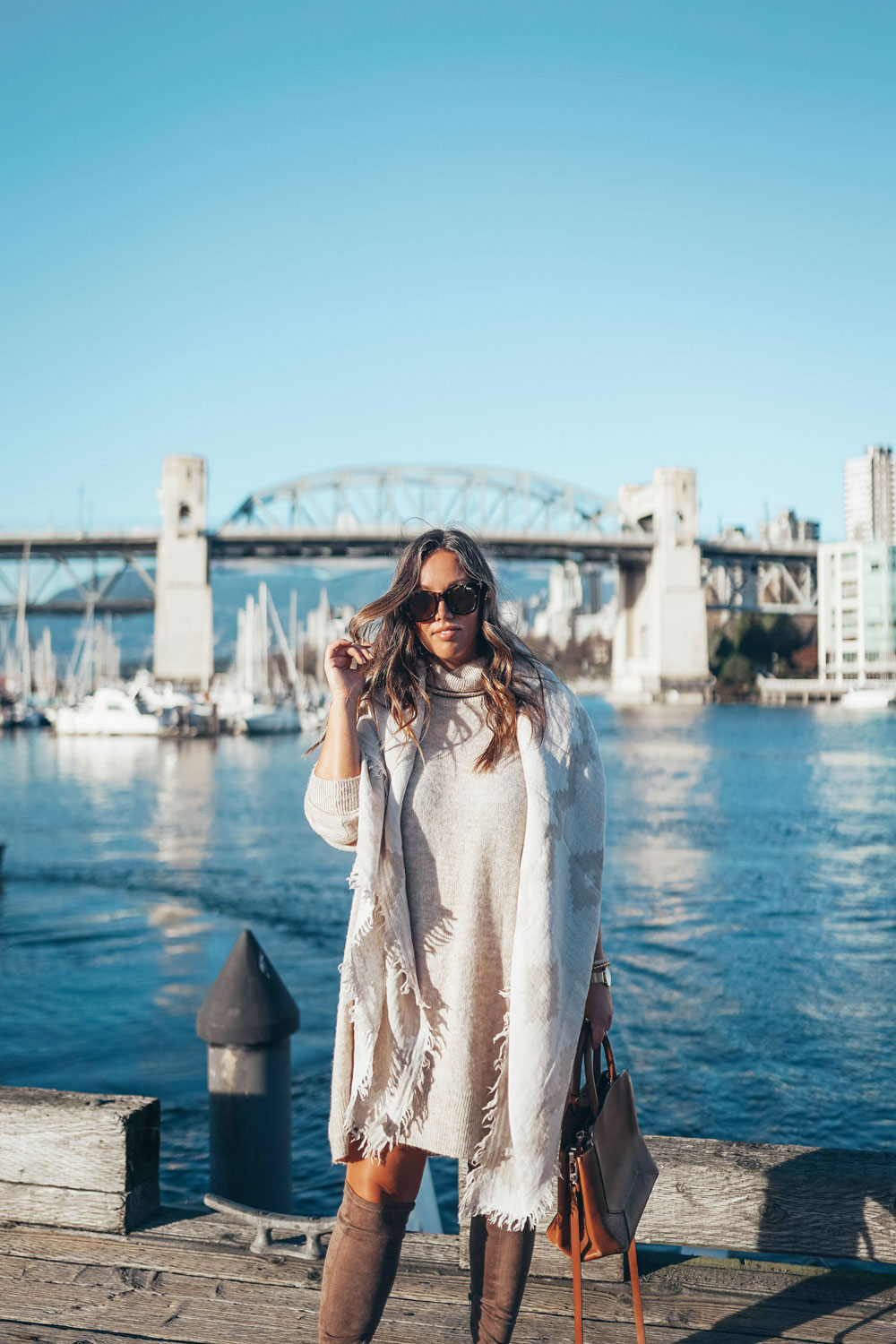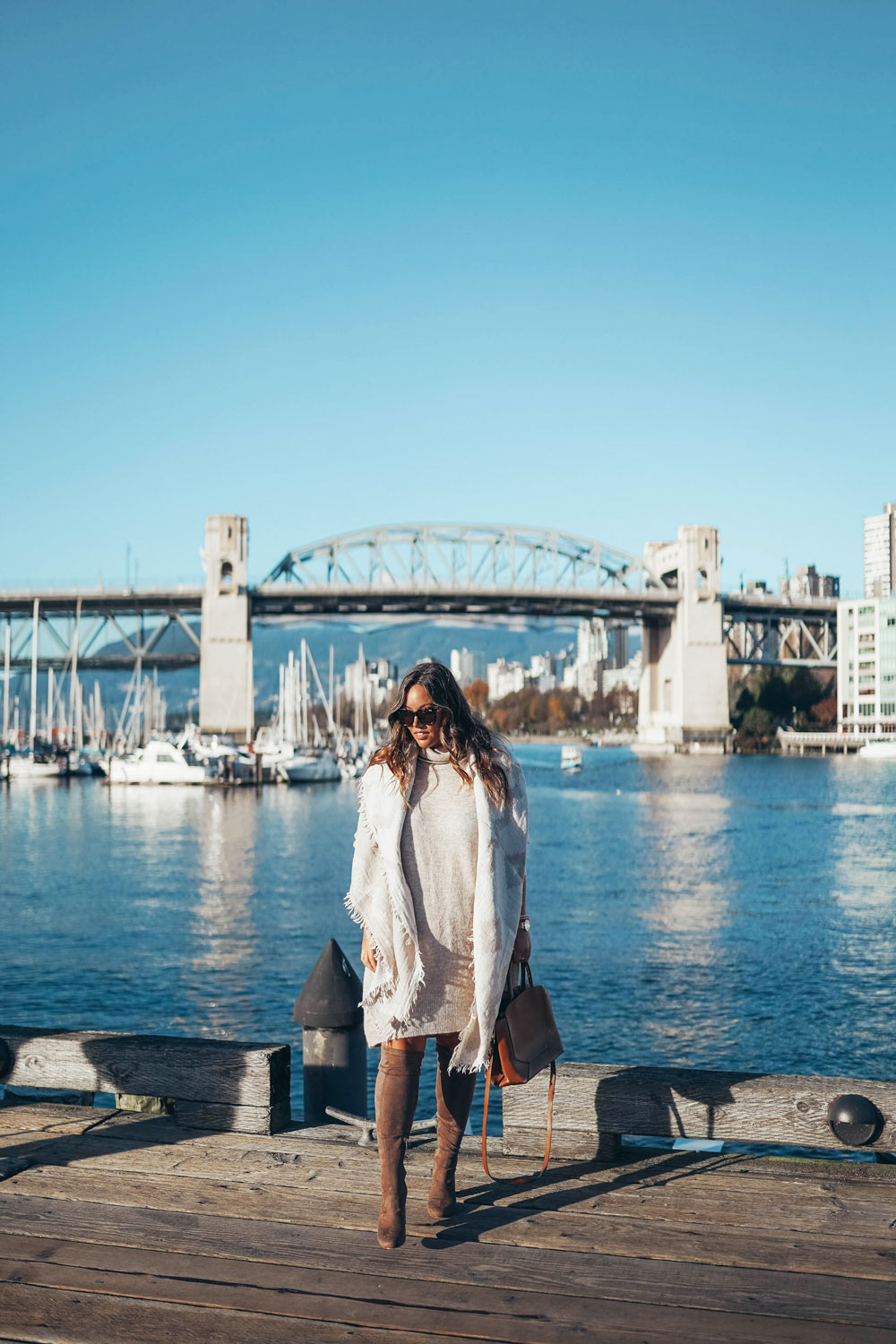 Both my family and Matt's family are Christmas obsessed (we actually have our first family event tonight of likely 20 family get-together's this season alone, not even exaggerating) and we also have all our friends/work events too, so having some repeat offenders style-wise is the name of the game for me! I am such a fan of the sweater dress for the holidays because it's something you can easily wear for daytime (either with thick wool tights and boots or even worn as an oversized sweater with skinnies or leggings) but it's super easy to dress up for the evening. I found this beauty at H&M, though I'm also loving this one from the Gap that has blouson sleeves.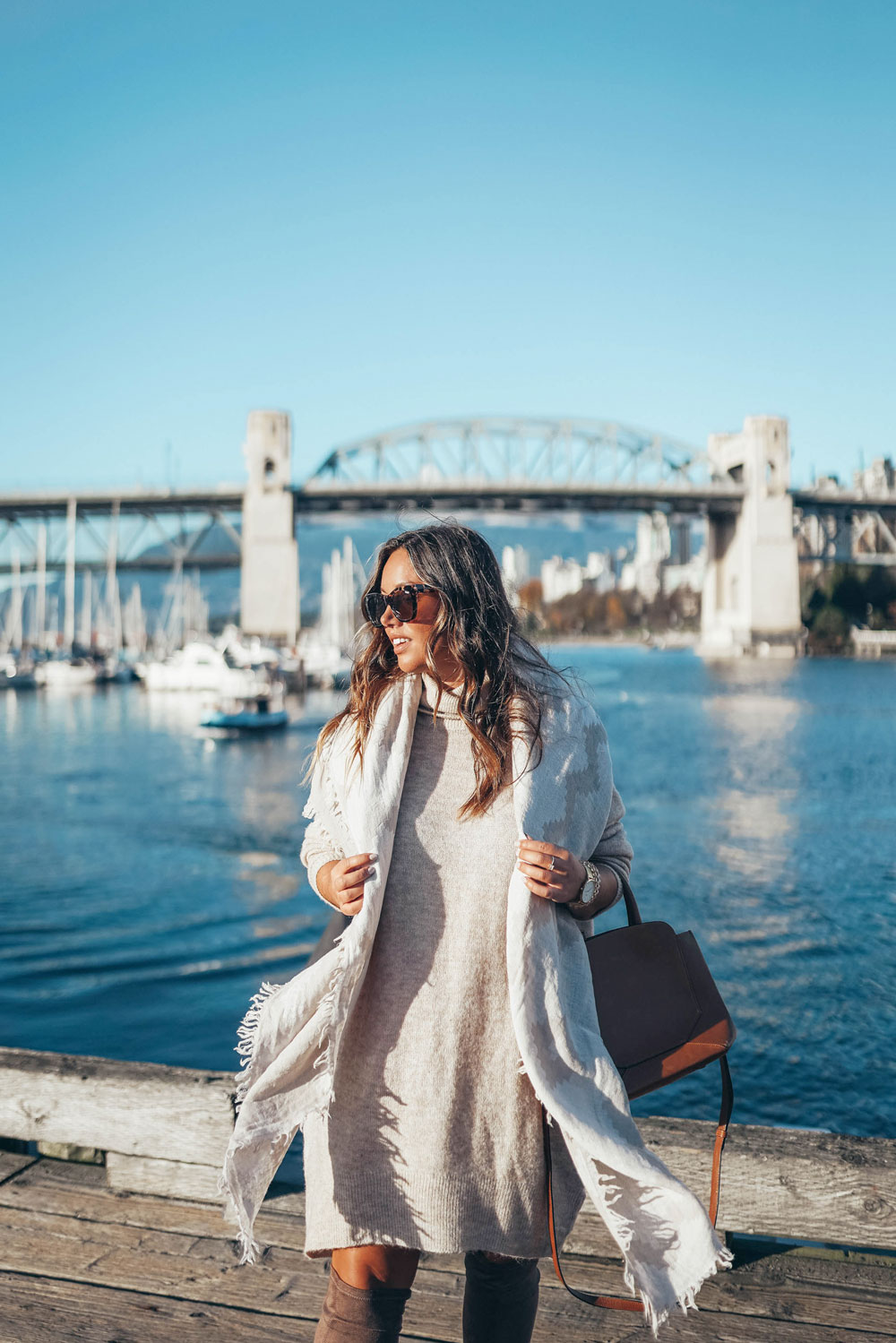 I found this Aritzia blanket scarf (my go-to as soon as it gets chilly out) to throw on top for being en route to the party – they're literally the best, they act as a second layer and are sooooo comfy, plus they add some serious style to otherwise drab outerwear or an outfit that needs a bit of added style.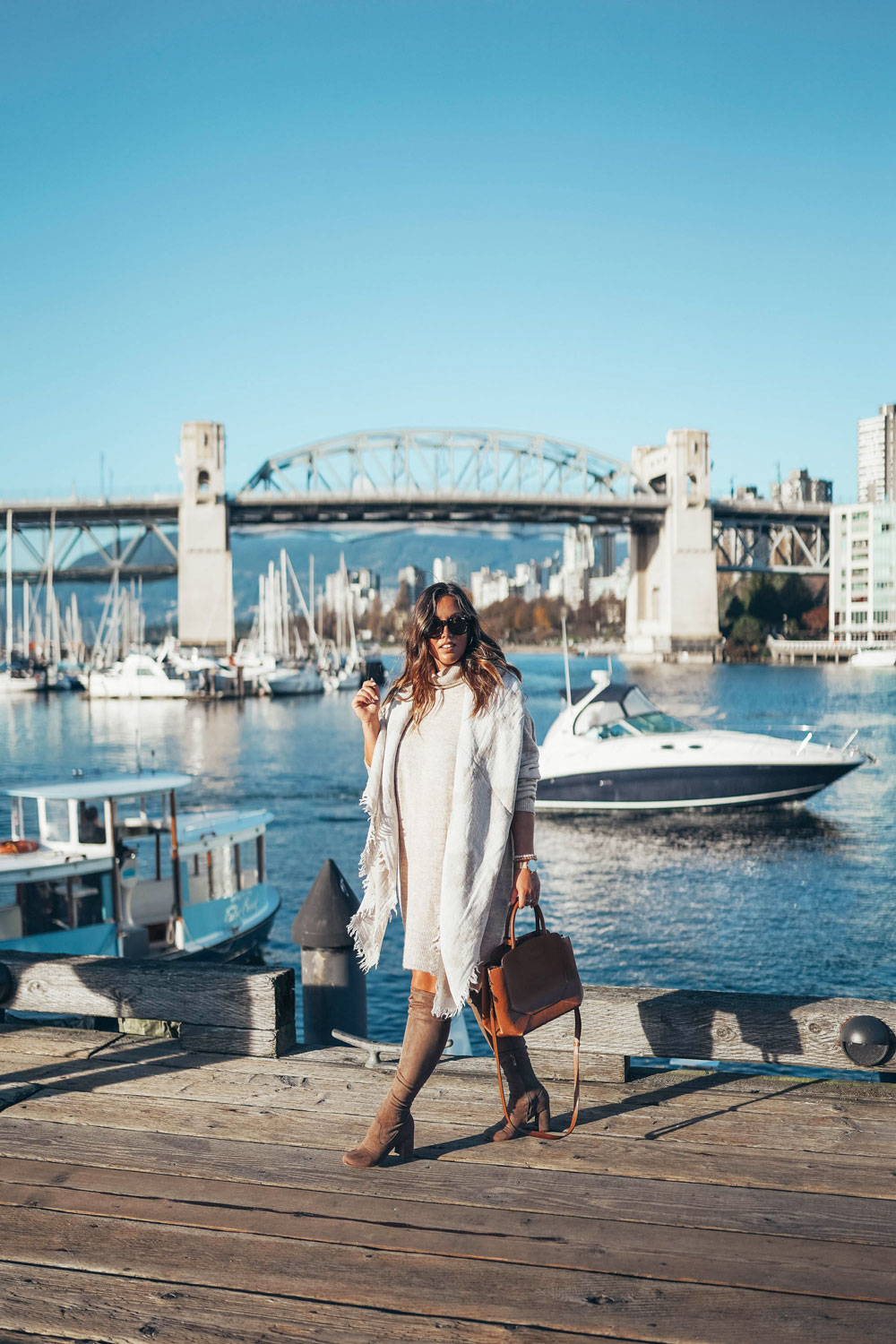 I wandered by Forever 21 and ended up finding a shoe bonanza – seriously, got so much amazing footwear there, was so impressed! These over-the-knee boots are everything – they're stretch at top so if you have muscular calves like me then you're all good, and they're also the perfect taupe shade to go with literally everything all season. Over-the-knee boots are also your best friend when it comes to holiday style because they're so versatile and add so much style to whatever you're wearing – these slouch down if it's on bare skin too or if you want to wear them slouchier as well so love that you can mix up how you wear them. I'm also in love with these Marc Fisher ones if you want a pair with a slightly lower heel (plus they're almost 50% off right now!).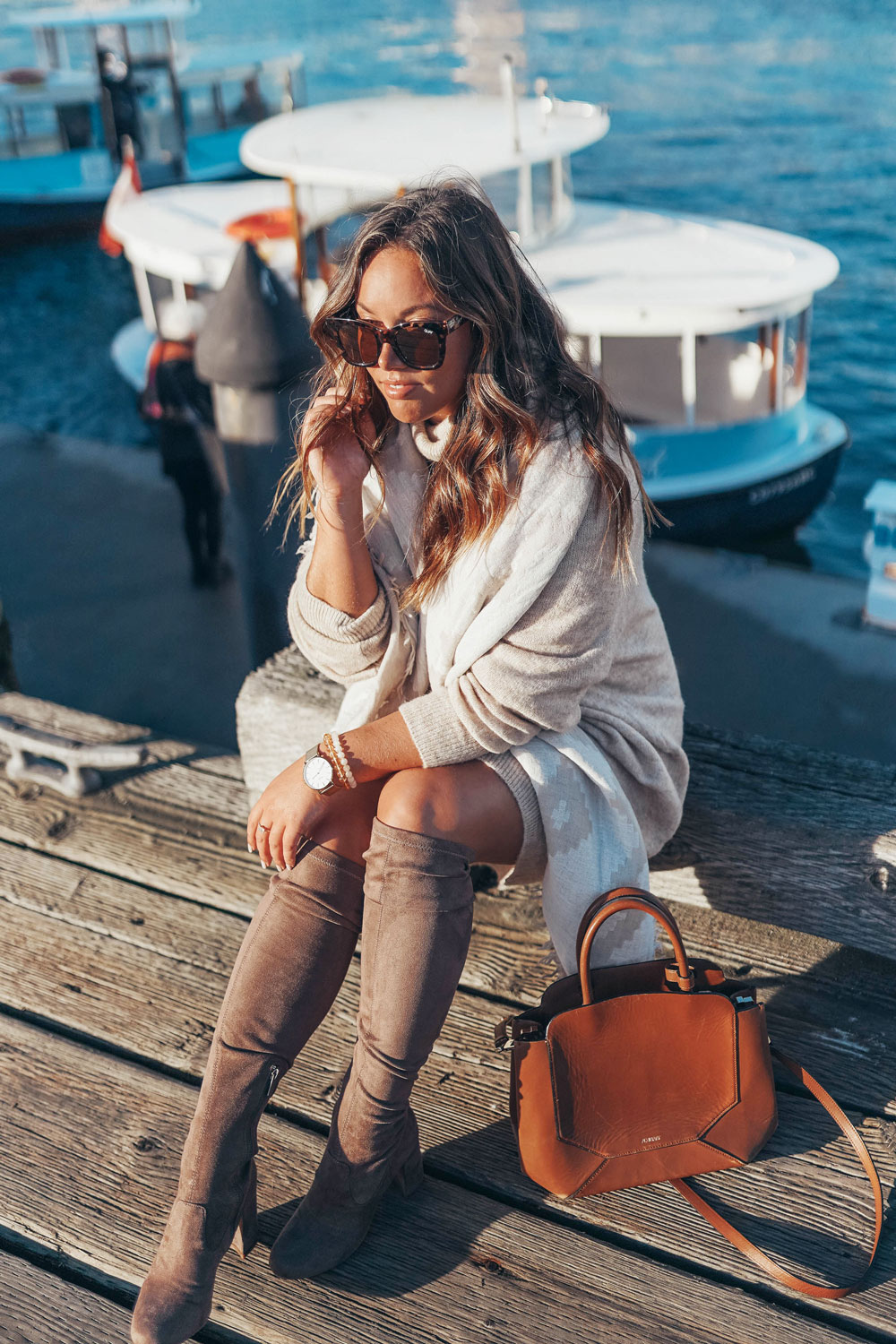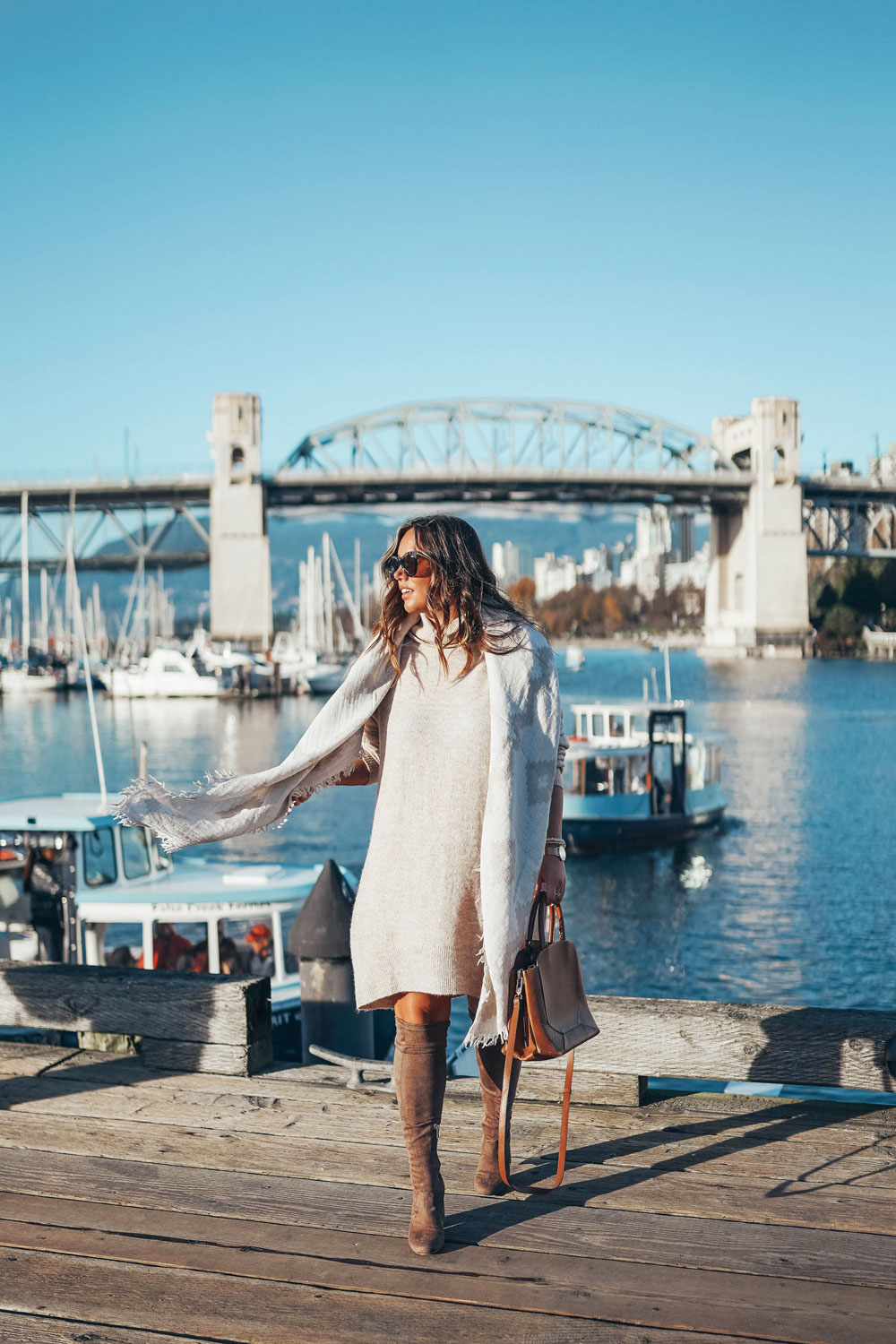 What holiday parties do you guys have this winter? Tell me in the comments below!