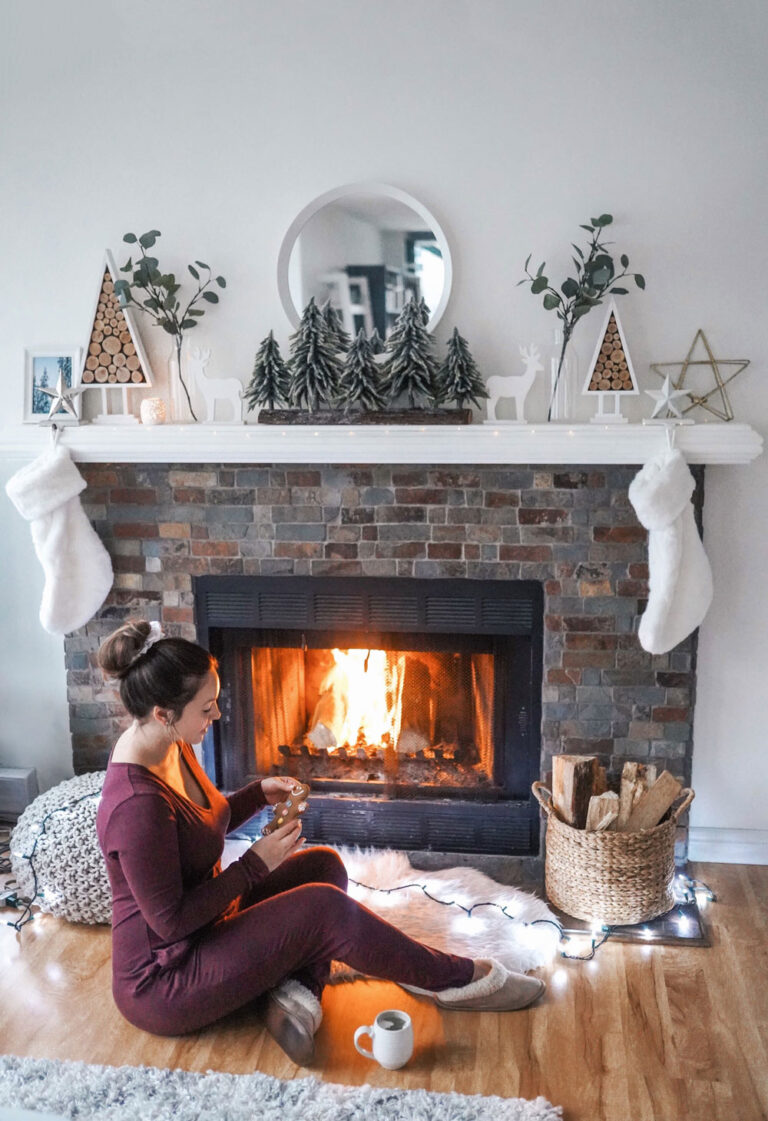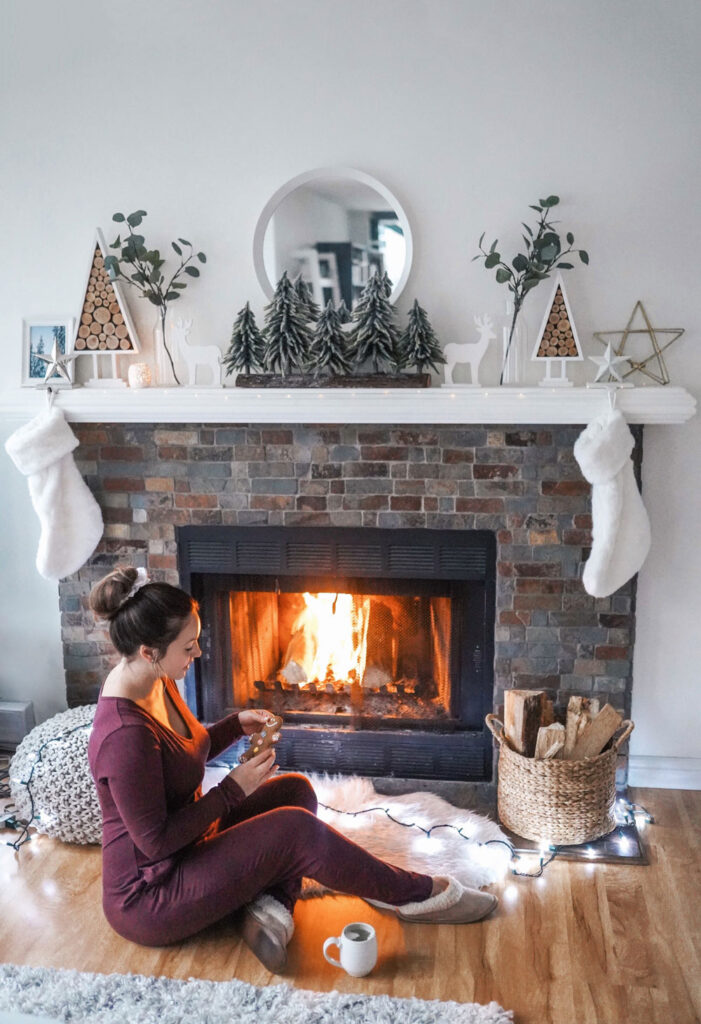 We're officially 1 week away from the big 2-5, which as I mentioned in yesterday's Last Minute Gift Guide, is when the real crunch sets in. My older sister is flying in tomorrow, I have a ton of work to wrap before I check out for Christmas and I still have a ton of shopping to do so I am definitely feeling the crunch in a big way! Speaking of which, it's super easy to feel burnt out around this time of year and to feel completely wiped out come January – I should know because it happened to me last year and I vowed to not start another year feeling depleted like that ever again!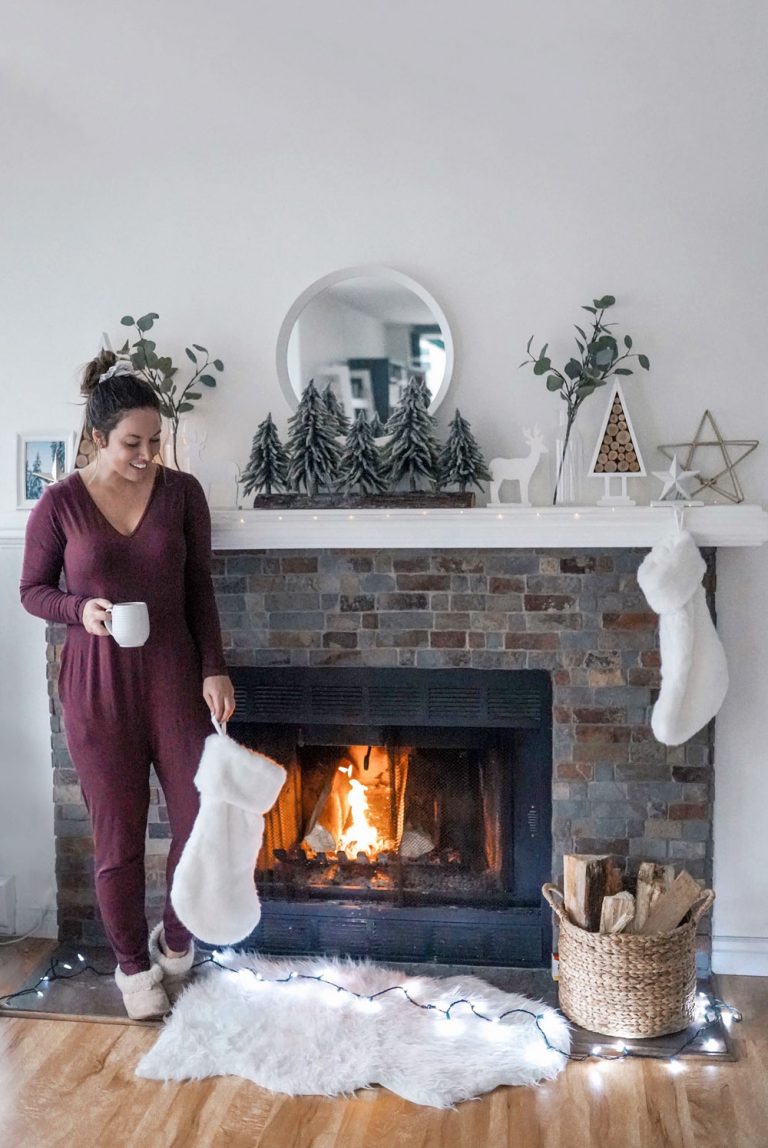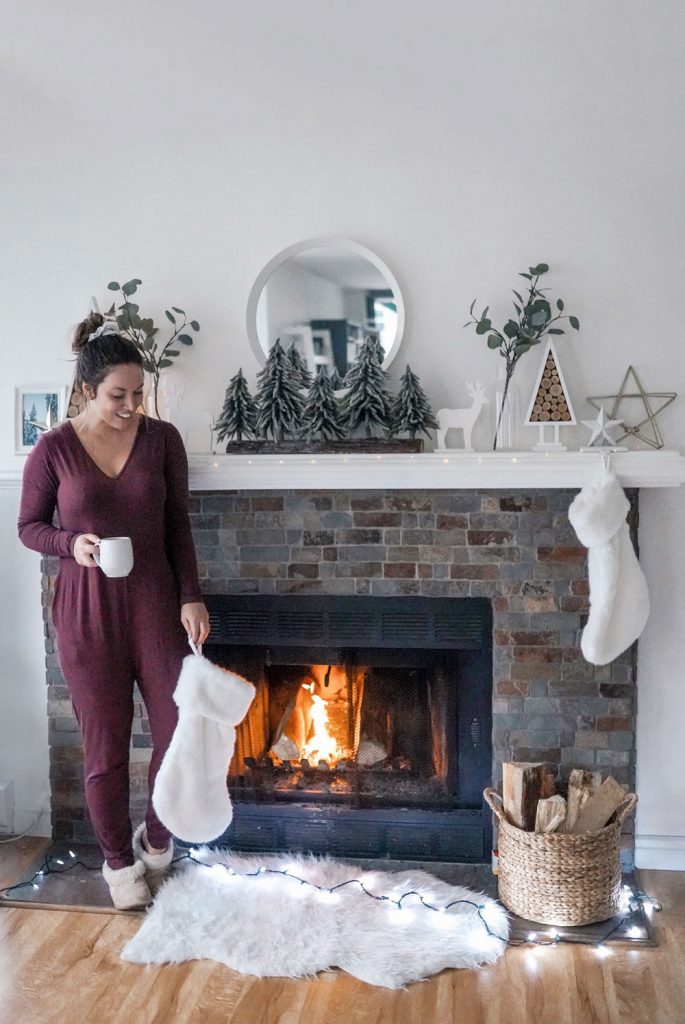 I wanted to share a few of the hacks I've implemented this year to stay mentally sane and physically healthy despite the craziness of the season, which also allows me to be a lot more present with my loved ones, particularly when we don't get to all be together like this the rest of the year!
1. Make health a habit, not a choice
You probably won't be able to do as much training or healthy eating during the holidays as you can the rest of the year just because of time constraints and social get-togethers, but there are some easy ways to make health a habit instead of relying on willpower to not fall off the wagon. Matt and I set our alarms for 6AM and just hit a workout at the gym at least 3 times a week – getting it out of the way first thing in the morning may mean I skimp on a bit of sleep sometimes (especially if I have a get-together the night before), but it means it's done and that I feel better the rest of the day. Also, as much as I love my sleep (and try to never dip below 7 hours), I personally find working out makes me feel better than sleeping in. I also freeze cubes of lemon juice so that no matter what, I start my day with hot water and lemon – it helps me set a tone to the day and ups my hydration! Finally, I make sure that no matter what, I have everything I need for one of my Be Well By Kelly smoothies so that I at the very least have a really healthy breakfast (here's my go-to PS!). All no-brainers, all habits, all health-boosting!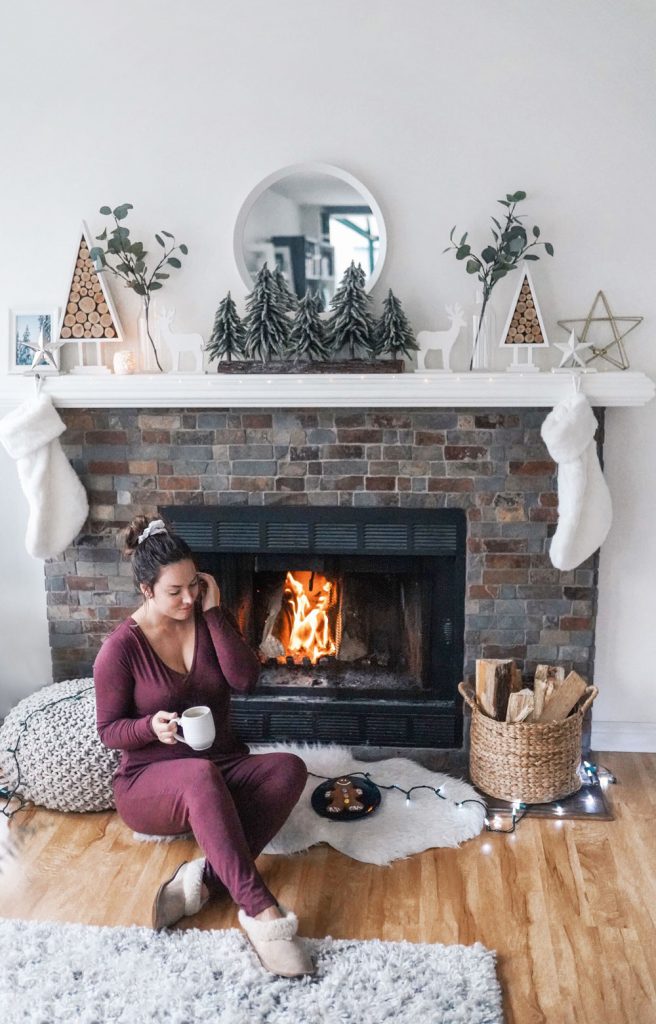 2. Say no & remove the guilt 
It's really, really easy to say yes to everything. Two rules I set for myself is to 1) say no to more things (which I don't find easy to do), so I also rely on 2) cancel (politely and with appropriate lead-up time) when I start to feel overwhelmed. People get it. You don't have to feel like a flake – the other person is also probably overloaded and wouldn't mind a night at home. Do. Not. Feel. Guilty. Say no to things that you don't really need or want to go to and then even if you've done that but are still feeling overwhelmed, bench things for the new year!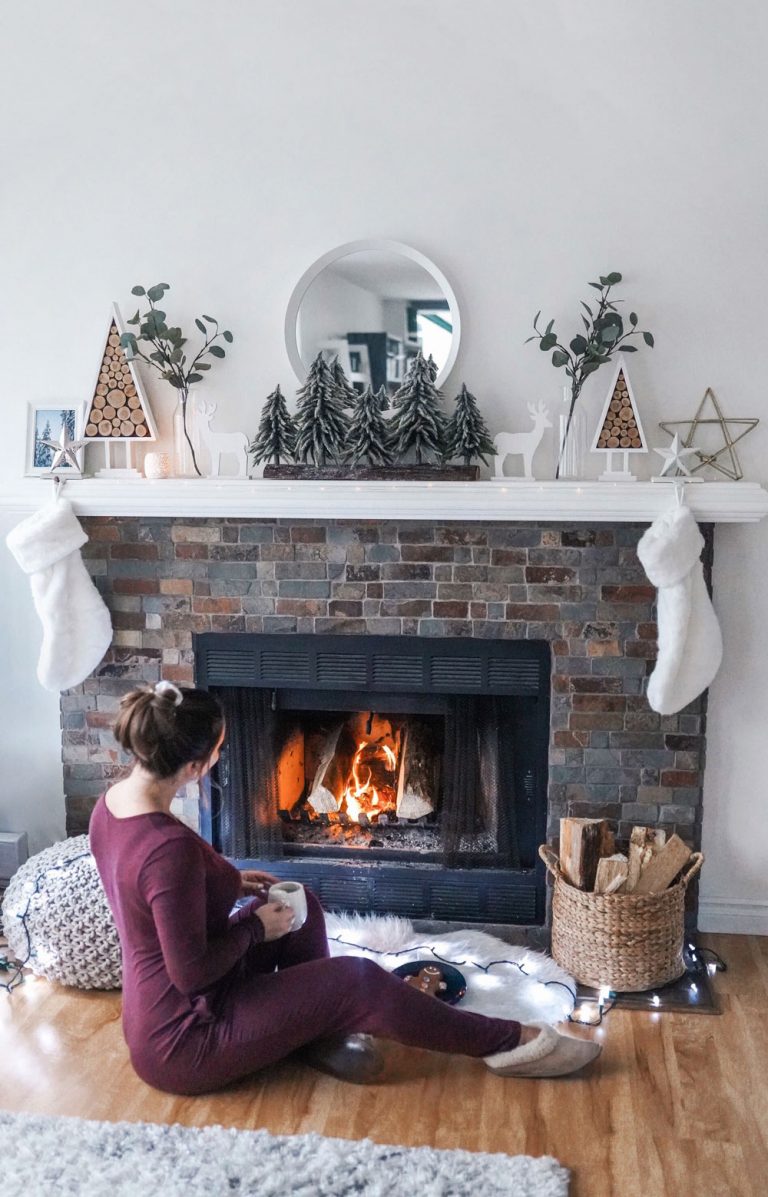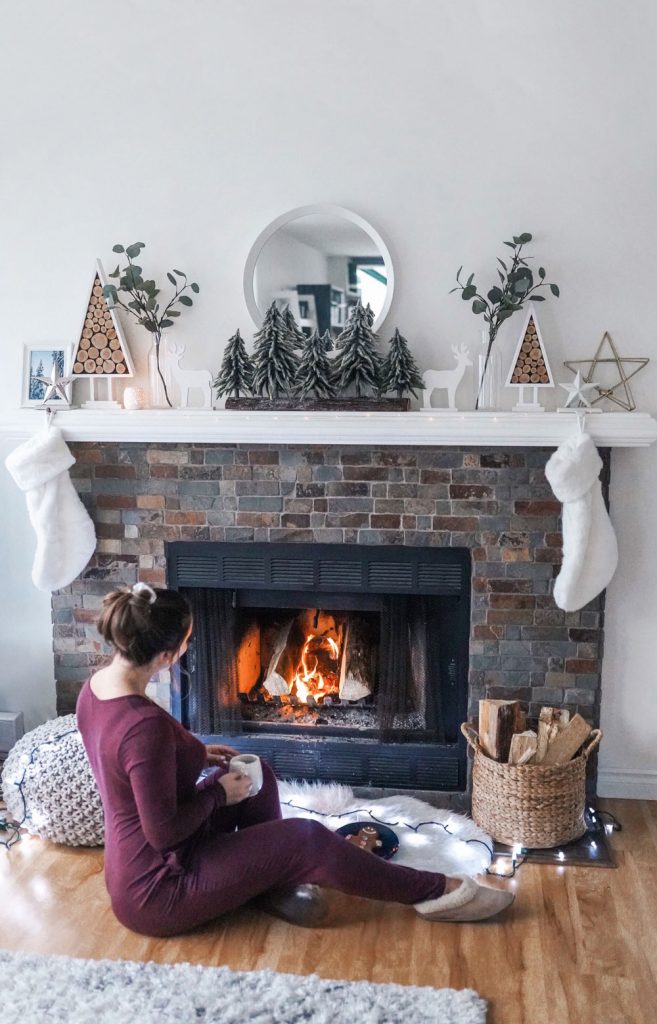 3. Create a cozy space
Part of well-being is having the ability to unwind, and while I usually love meditation, I find it harder to squeeze in my 10-15 minutes a day this time of year. Having a place that feels cozy, festive and relaxing is key so that even if I have a day like yesterday that was kind of packed, I have at least 30 minutes to curl up in front of my fireplace, cozy up on the couch and feel my body release all that tension. One of the most rewarding things for me over the past couple of years has been investing more in decor so that I feel like my space is more sacred and beautiful – it really has benefited all areas of my life, because I honestly just feel better and more relaxed at home now.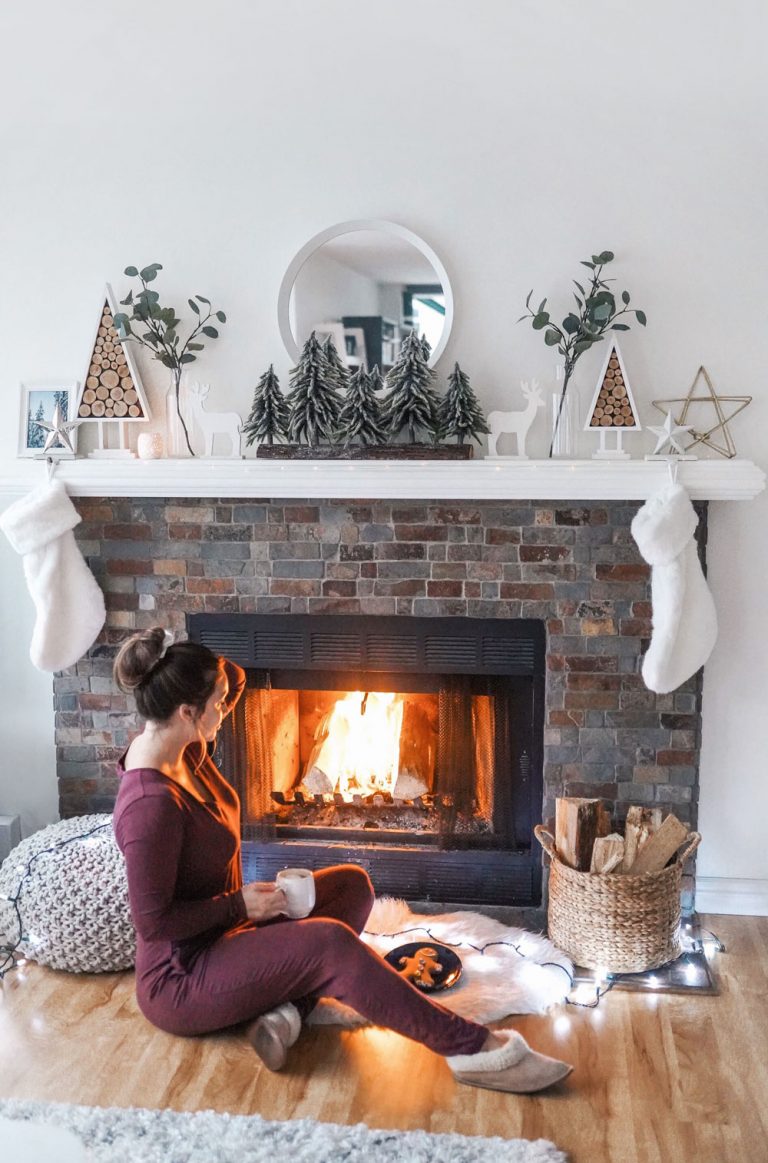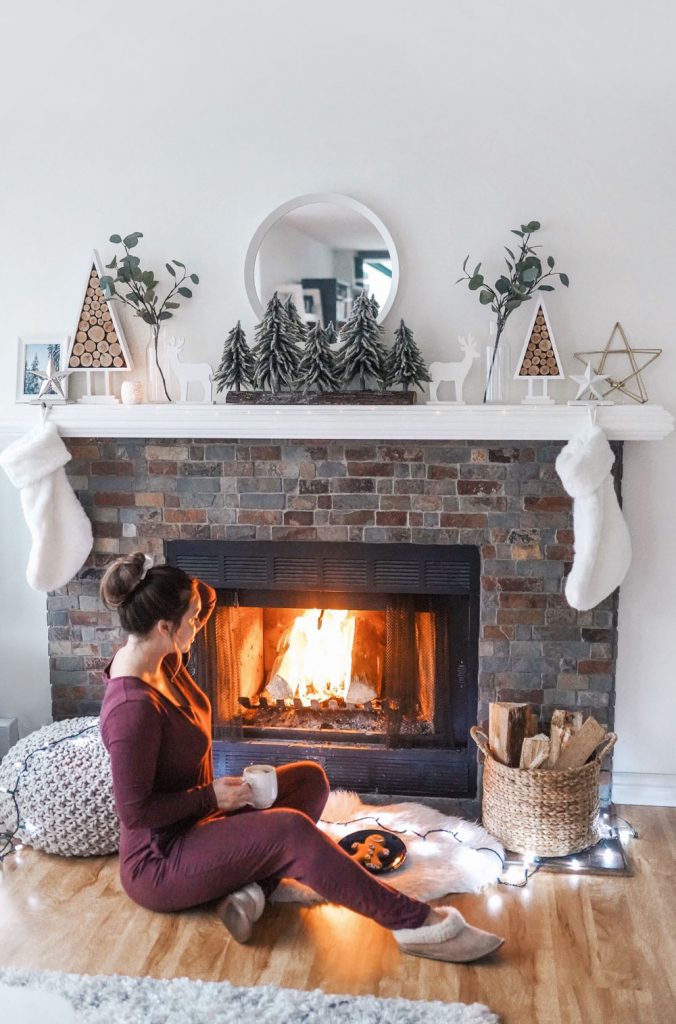 4. Do some breath work 
As  I mentioned, I don't get in as much meditation as I'd like this time of year, but one thing I can squeeze in easily no matter where I am is a bit of breath work, which is really a form of meditation in and of itself. Whether I'm standing in line or on the train or chilling with my family and particularly when I'm feeling overwhelmed, I can take 3 good, full breaths or do some Ayurvedic breathing techniques. Google one for your dosha (I'm a Pitta so I find cooling breaths really help me, particularly after shopping when I'm all flustered and hot from the temp changes) or just focus on extending your breaths for even just a few rounds of breathing! It makes a difference, even if it's just sprinkled throughout the day.
5. Accept it all
Sometimes the most stressful thing is resisting the natural flow of a situation, season, etc. Set your boundaries, take time out and take care of your health but also just accept that the holidays are probably going to overextend you slightly and just enjoy the nuttiness of the season. Again, set some healthy boundaries and rules for yourself so that you're not pushing yourself beyond all reasonable limits, but not labeling the busy quality of the season as a bad thing and seeing it as a good way of cramming in a ton of visits, fun, etc will help you feel better and saner about the whole thing.
In other news, I'm giving away this gorgeous Smash + Tess romper over on my Instagram channel later tonight, around 8:30PM PST! As always, stay up to date by checking in on my Holiday Giveaways page so that you don't miss any of them, turning on post notifications on my Instagram or following along on my mailing list. Good luck guys!