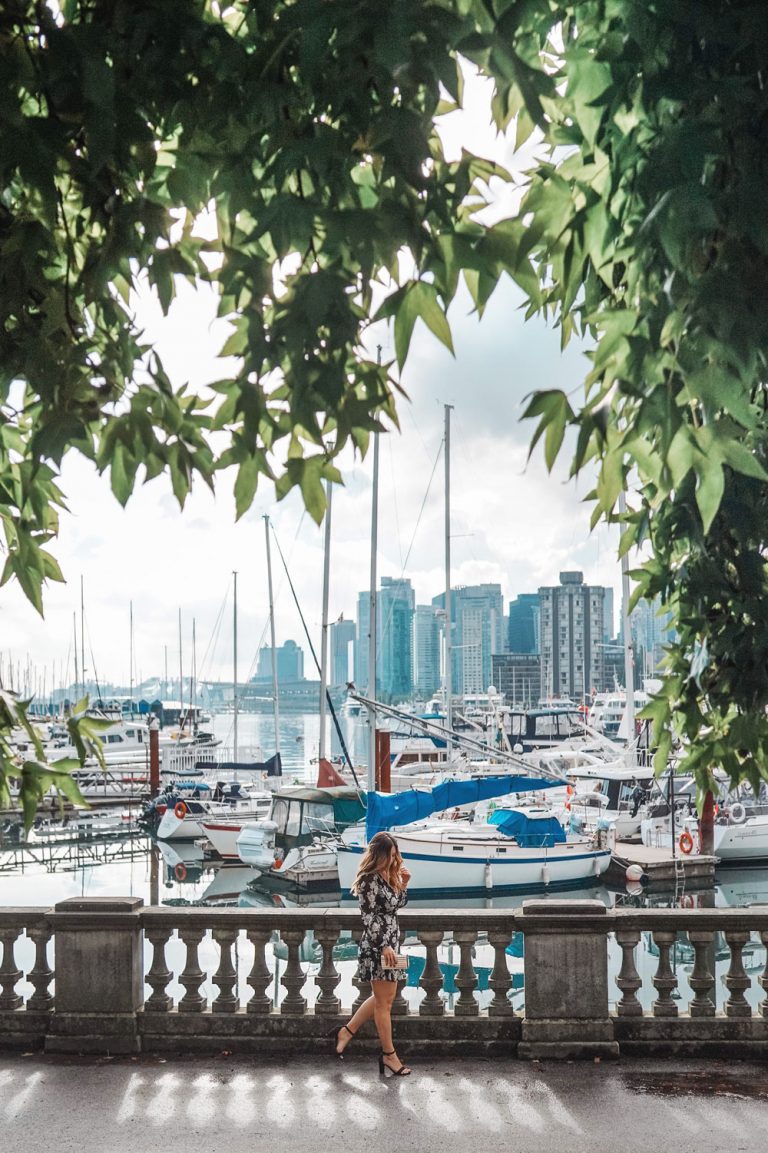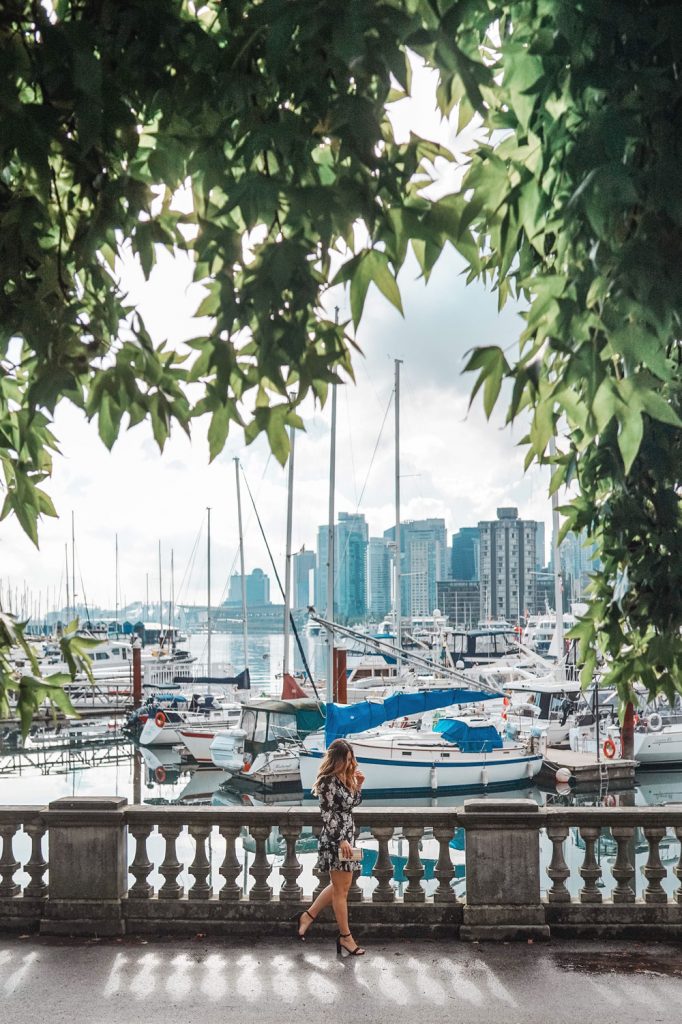 Between Matt and I and both our combined and separate group of friends, we've been averaging like 6 weddings a year for the last few years now. While in the summer there are a lot more factors to think about (the heat, breathability, etc), one season that I'm particularly happy about for weddings is fall. It's usually still pretty warm here in Vancouver at least but you don't have to worry about baking in the heat either. And while there's still some warmth in the air, the turning leaves and changing temperatures invite some more luxury and visual interest to a look—whether it's an animal print, richer tone or luxe texture, there are so many fun directions to take wedding guest style in the autumn.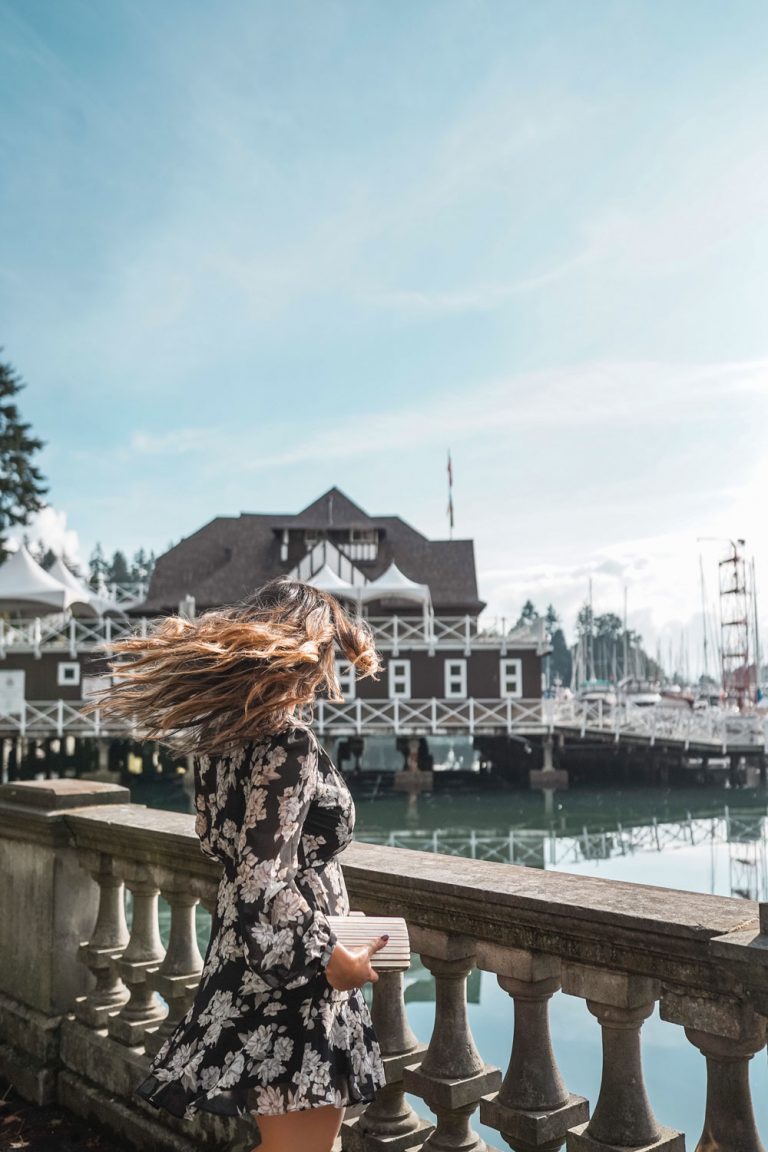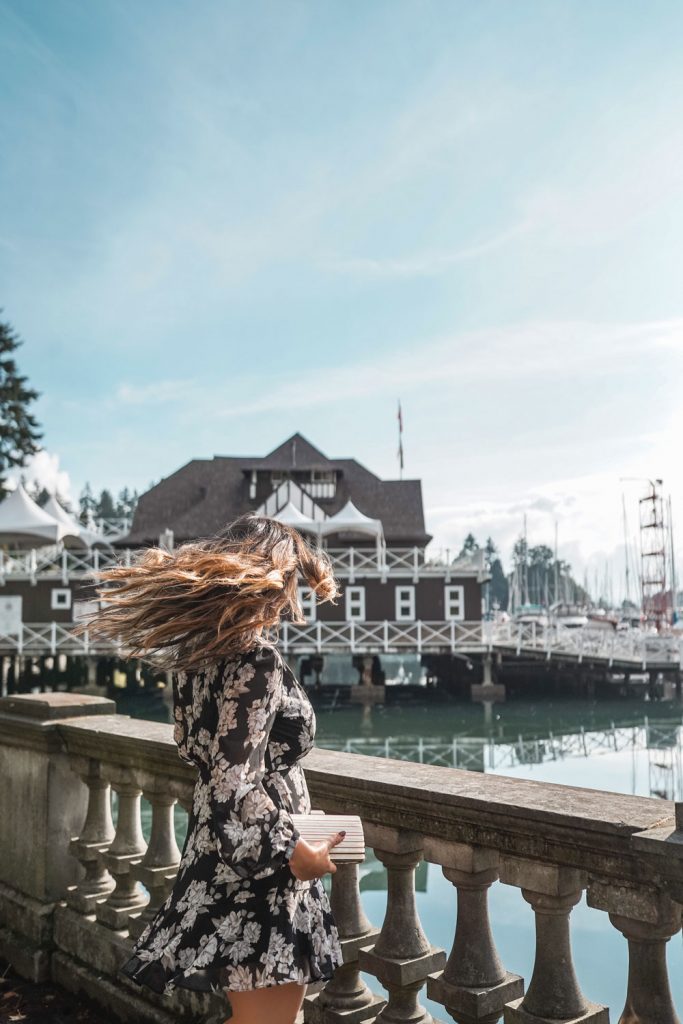 I'm teaming up with Australian label Ever New today to share three super easy-to-replicate looks for any fall weddings you have in the mix this year, or even just for special occasions! What I love about fall wedding style as well is that these are all pieces that easily transition into the holiday season, so you know you'll be getting some serious mileage out of all these pieces! Read on to see the three lovely looks for a fall wedding that I'm all about this year!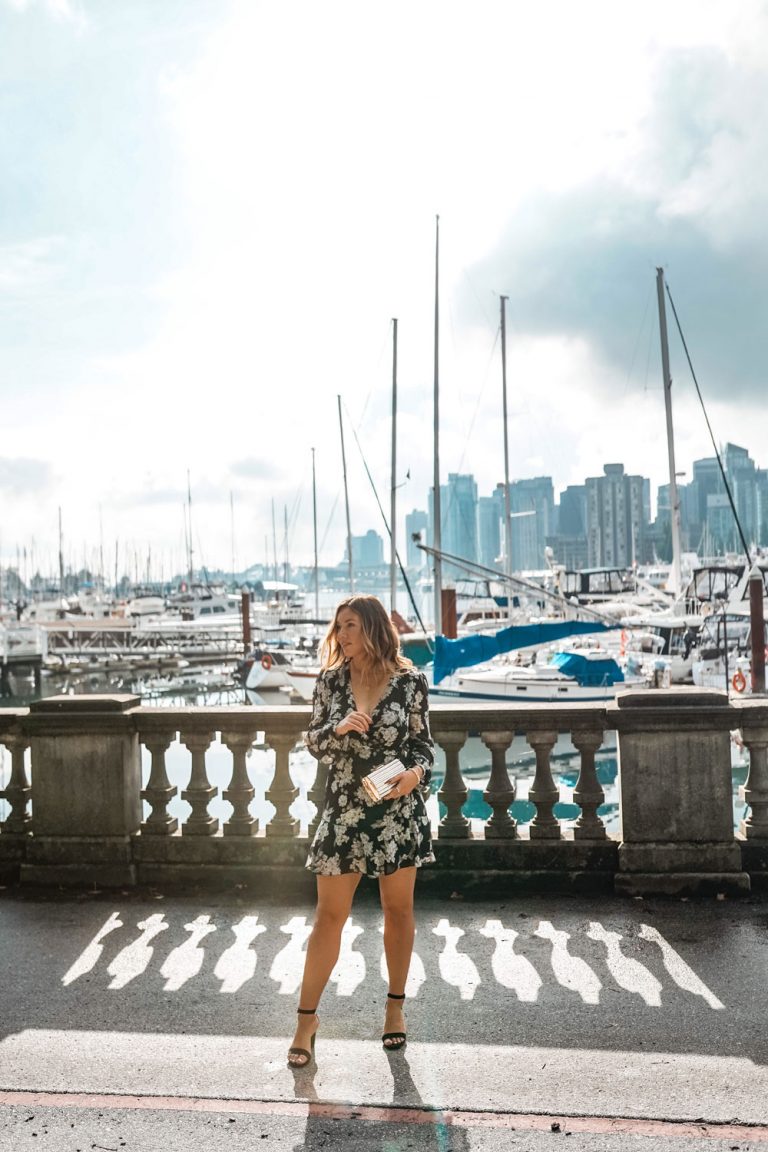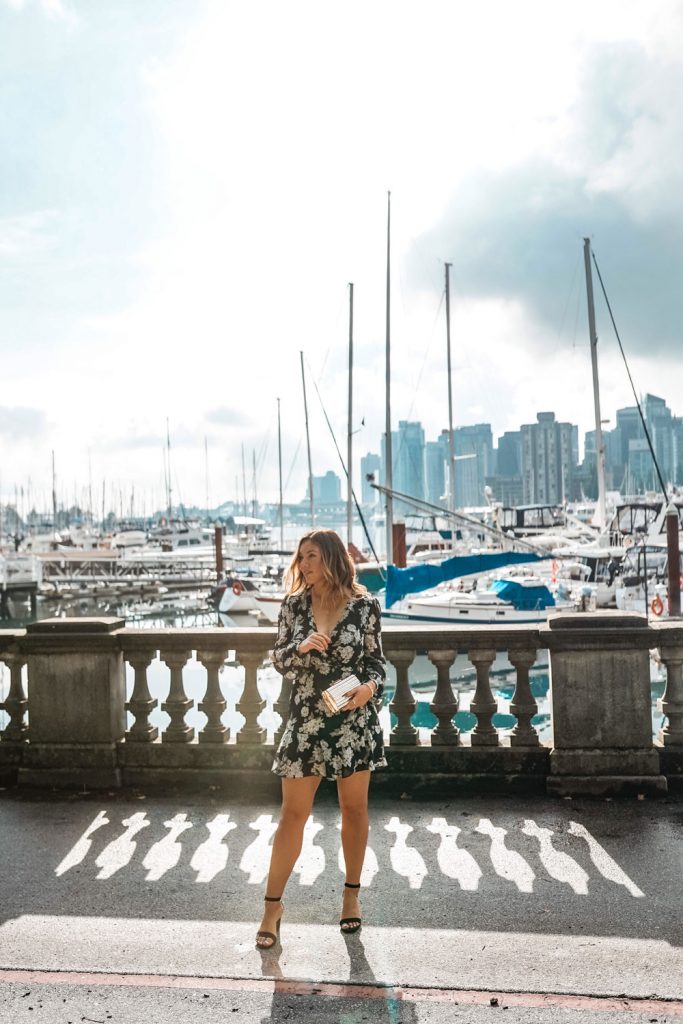 Dark Floral
Yes, floral is kind of a perennial print, but making it more dark and rich is an easy way to liven up your floral game for the fall and winter. This gorgeous mini dress from Ever New is beyond flattering, with a really lovely but minimal print that looks just as at home dressed up for a wedding as it would with a leather jacket and over-the-knee boots for happy hour. Because at the end of the day, that should always be the name of the game: wearability!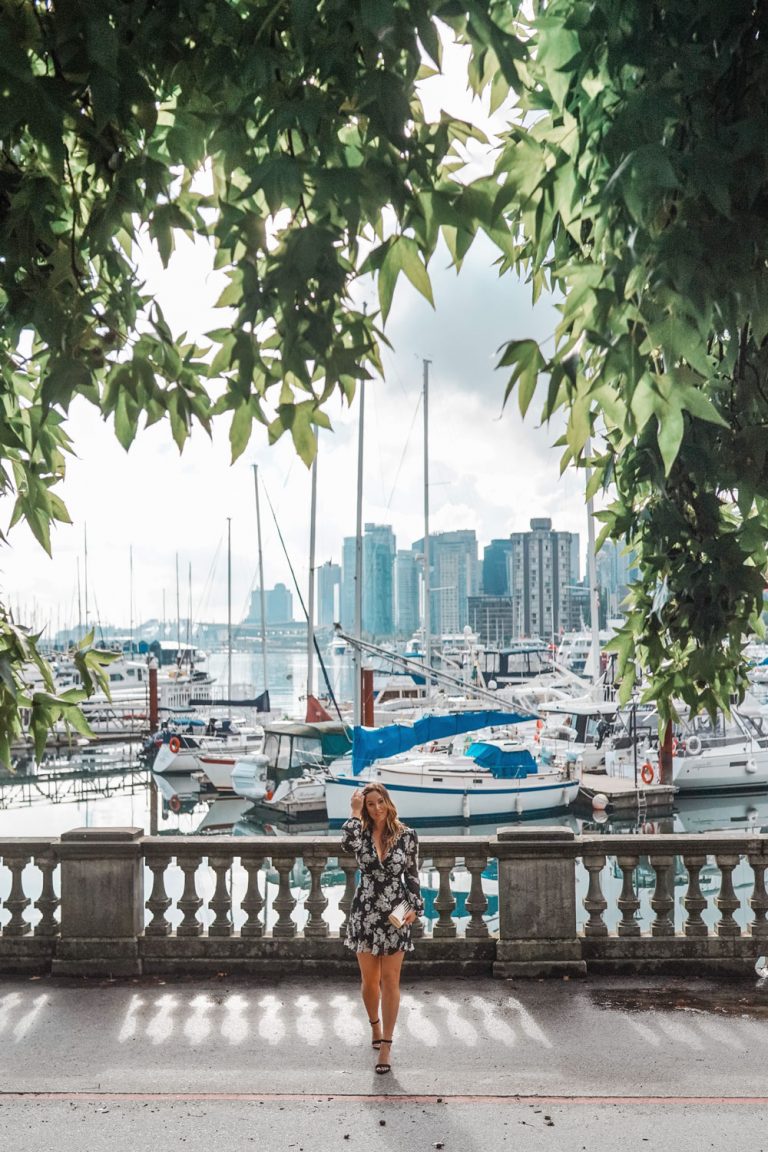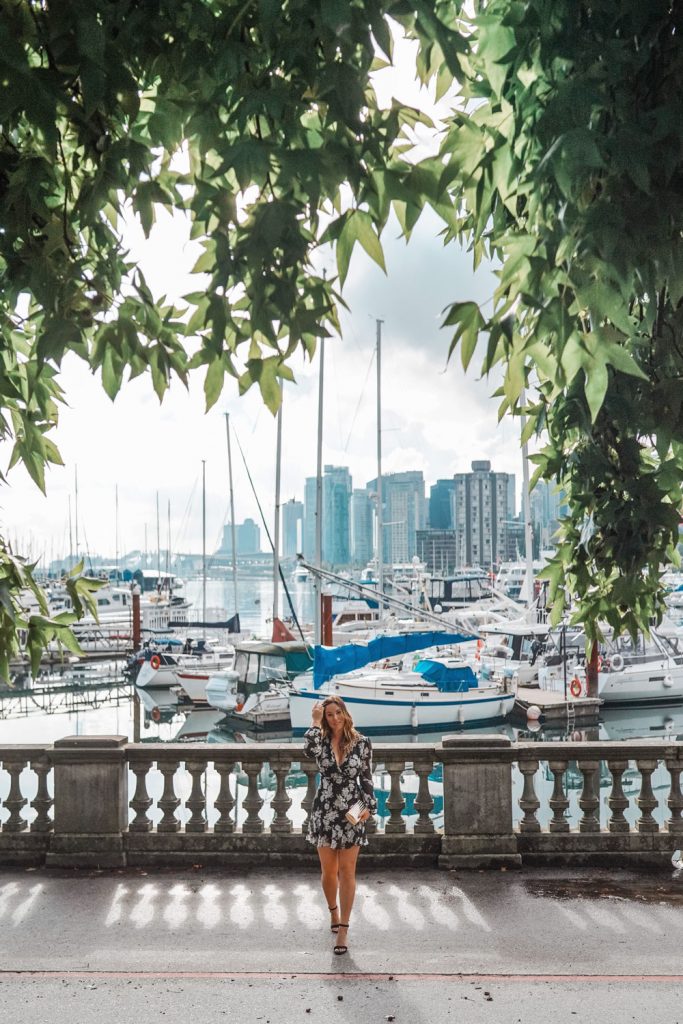 For a wedding, styling this beauty is easy. Romantic loose waves and a dusky rose lip is all the beauty/hair that it really needs since the print and flouncy (but discrete) ruffles are the show-stealer. Some simple black sandals and a chic clutch (I'm loving this mother-of-pearl style clutch with a gold strap from Ever New, they also have this similar one in tortoiseshell that I'd love for everyday) elevate this look for a special occasion.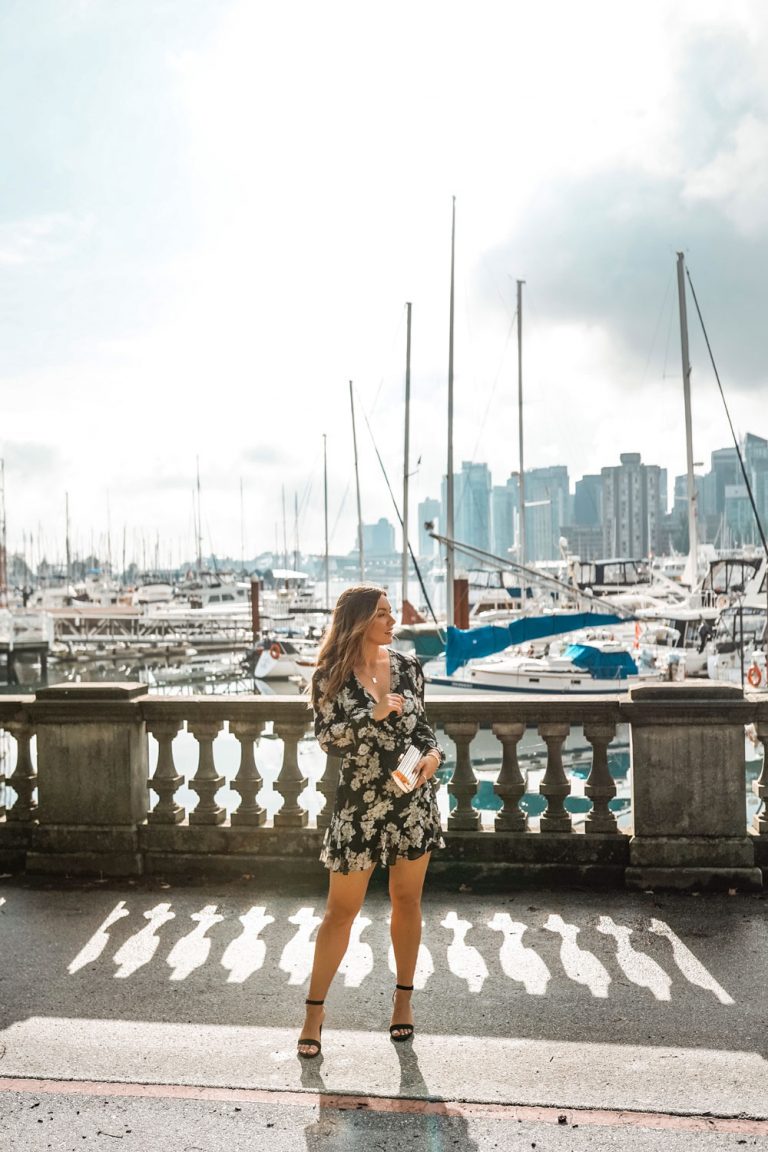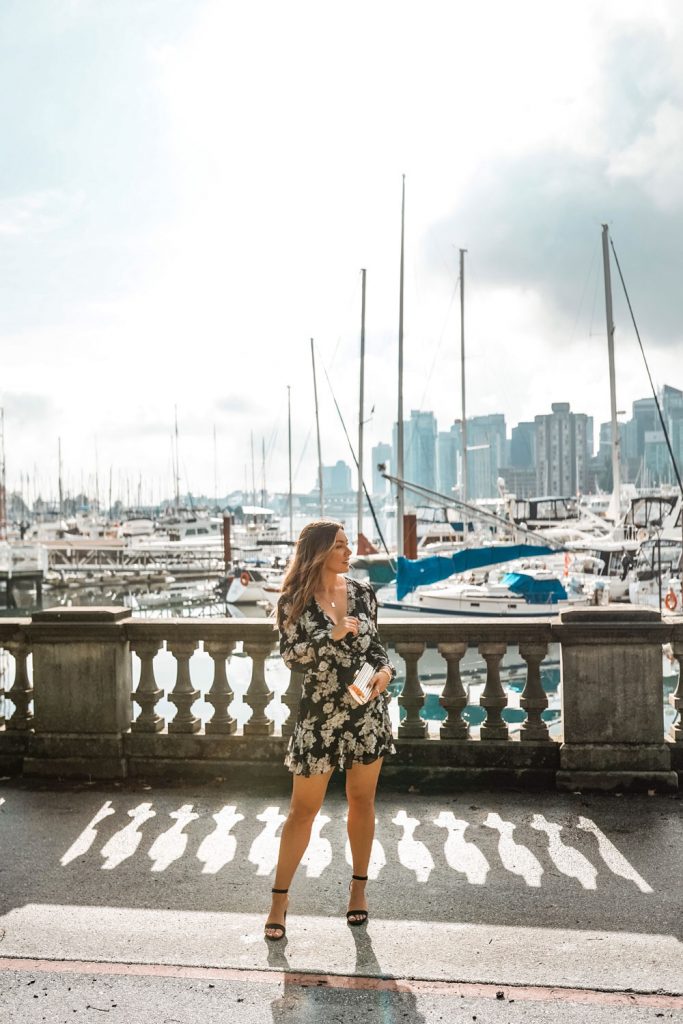 Again, transitioning this for everyday looks, a sexier night out outfit or even workwear is a cinch. For day, you can wear it with ankle boots and a wool coat or cardigan—swap out (as suggested above) with heels or over-the-knee boots and either a leather jacket or even chunky knit for a night out. For workwear (depending on the guidelines for dress code for your work, obviously), you can add in some ribbed wool leggings, pumps and a dark blazer. There are lots of great work dresses over here at Ever New too—even though I work from home now, I was having a hard time tearing myself away from their gorgeous and sleek work-apropos dresses because they're really just as chic for any other occasion too.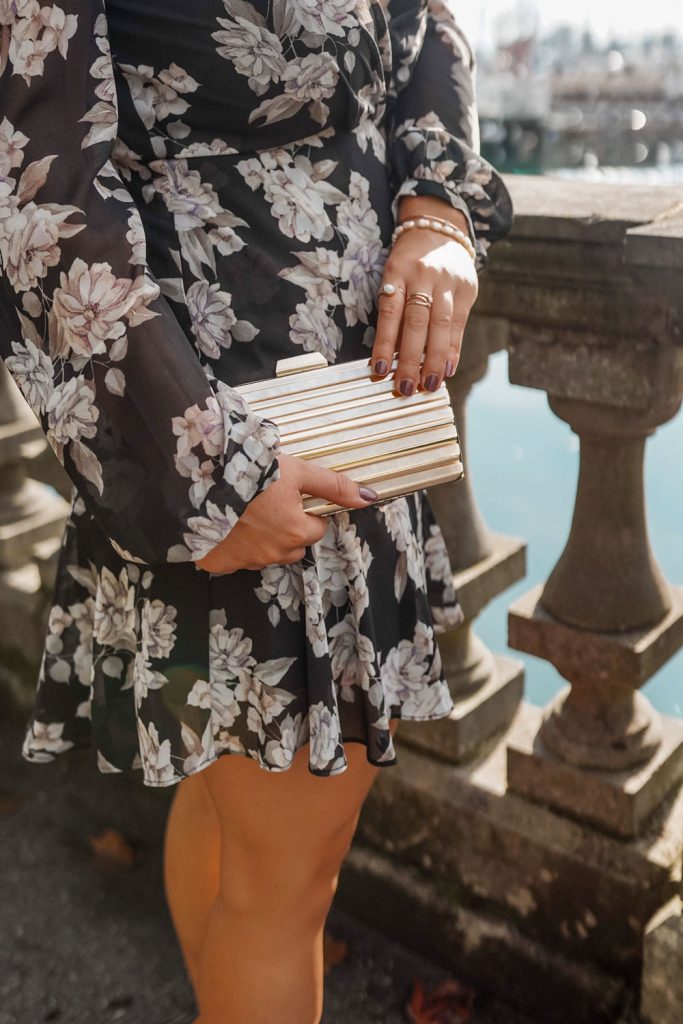 I love the idea of a darker floral for fall in general but specifically love this one because while yes, it's richer and darker, it's also neutral—you can literally wear this dress with any and every colour, or do some more strategic colour matching by picking up the lilac shade in the floral print with a soft, barely-there-lilac mohair sweater or jacket. Shop this dress here and see some similar floral dresses from Ever New over here!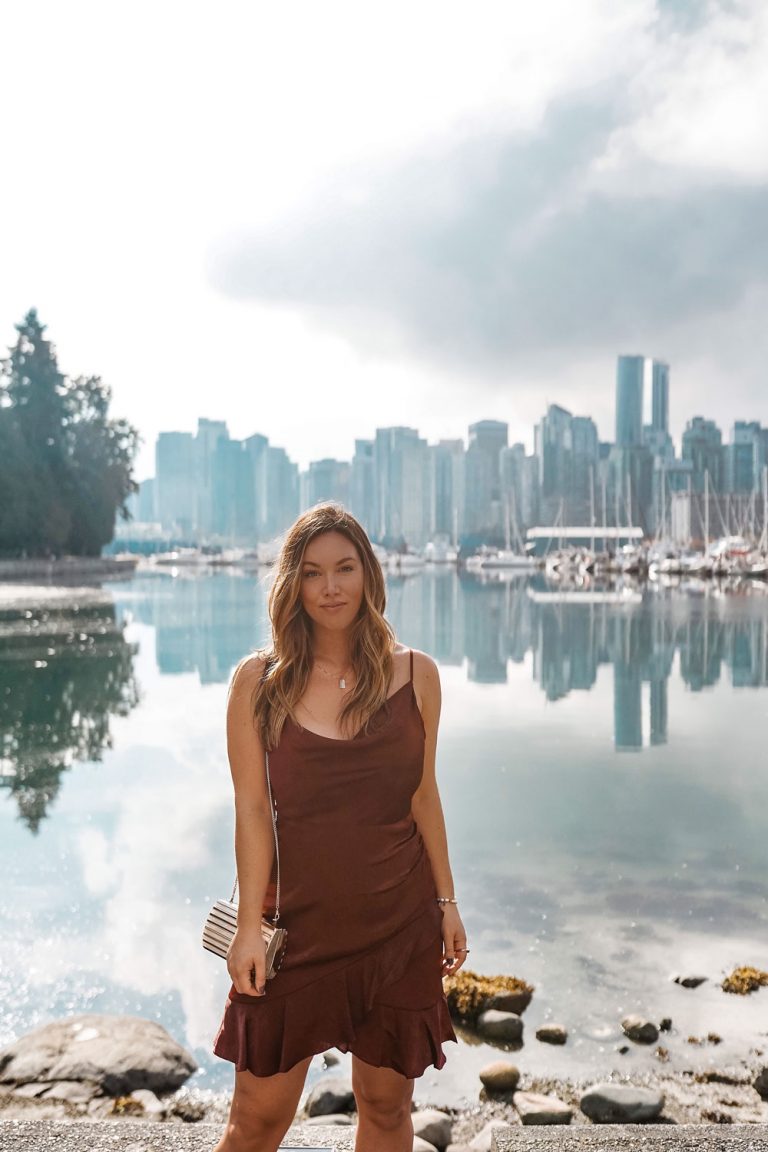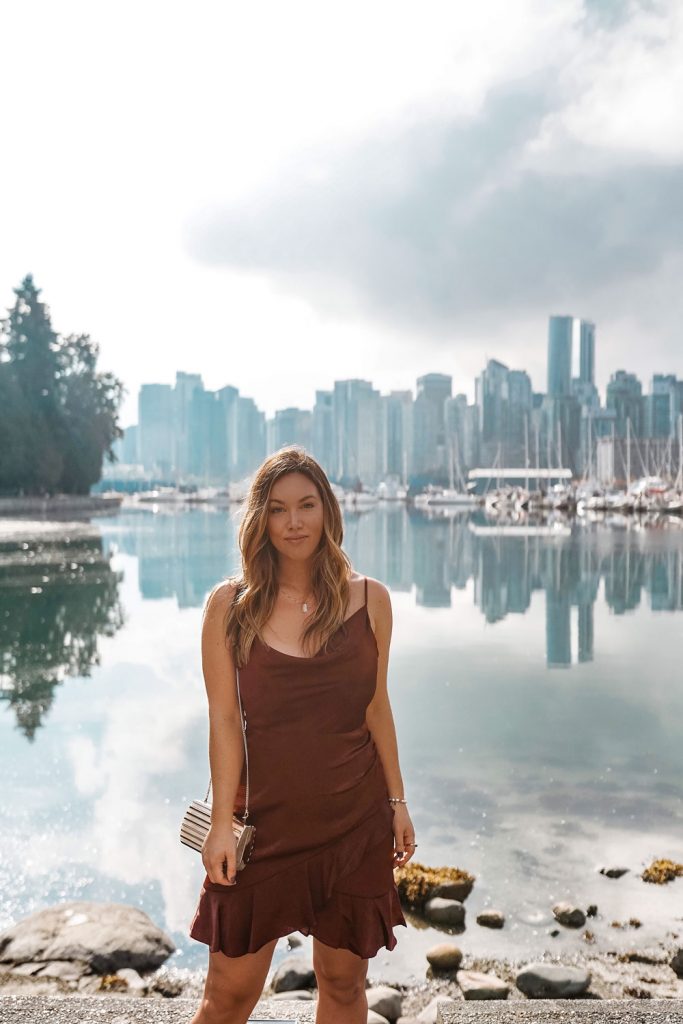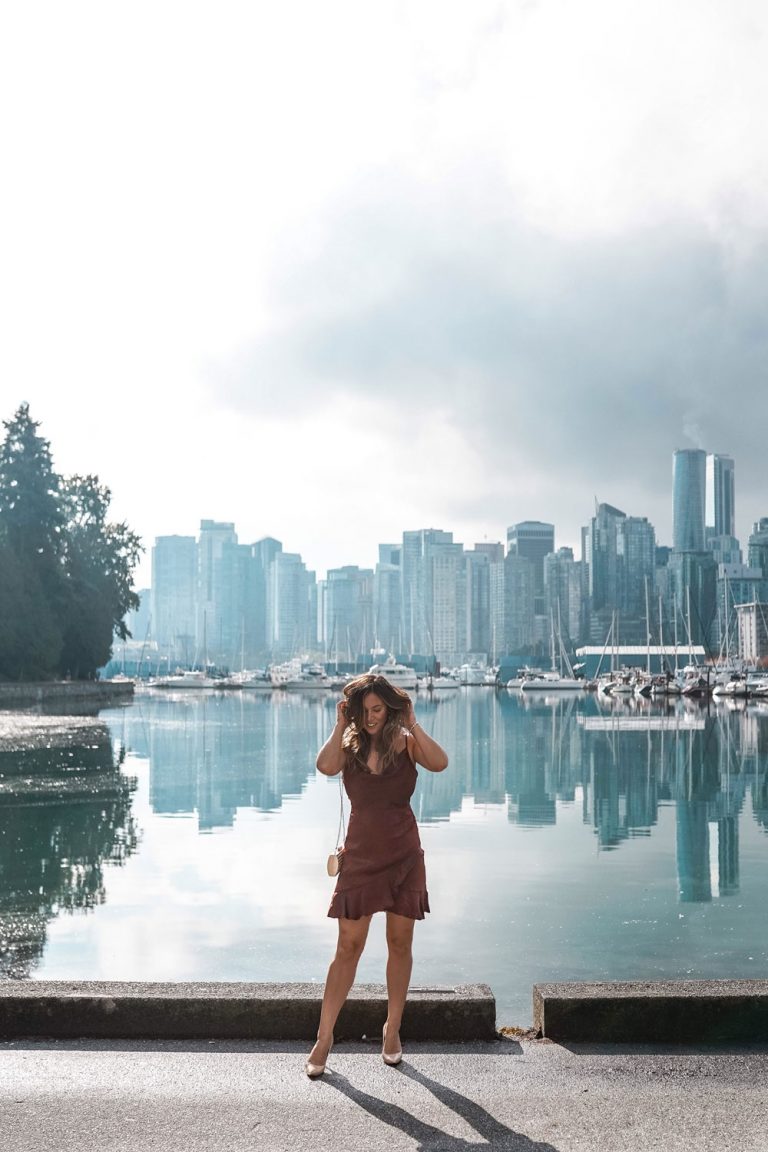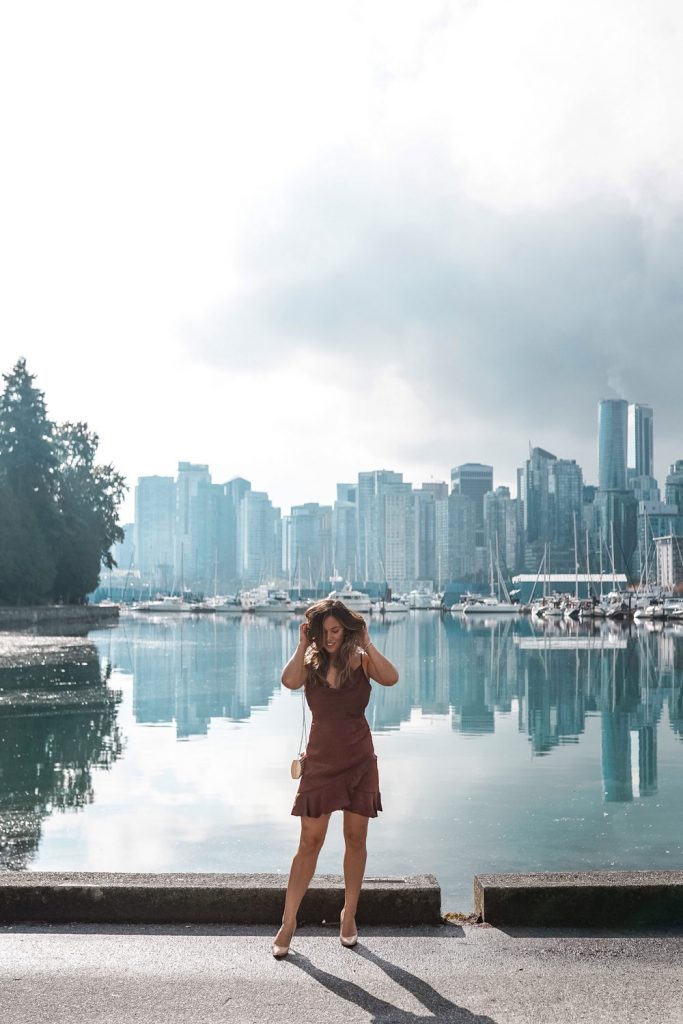 Velvet
This gorgeous Bordeaux-toned mini dress is the winner as far as fall-to-winter transitional power—this is clearly a holiday winner in the making. I can totally envision this with some more bling and a really dark lip for a holiday party! I always try to keep in mind how pieces are going to function over the course of one or more seasons and this one would be perfect for the colder months.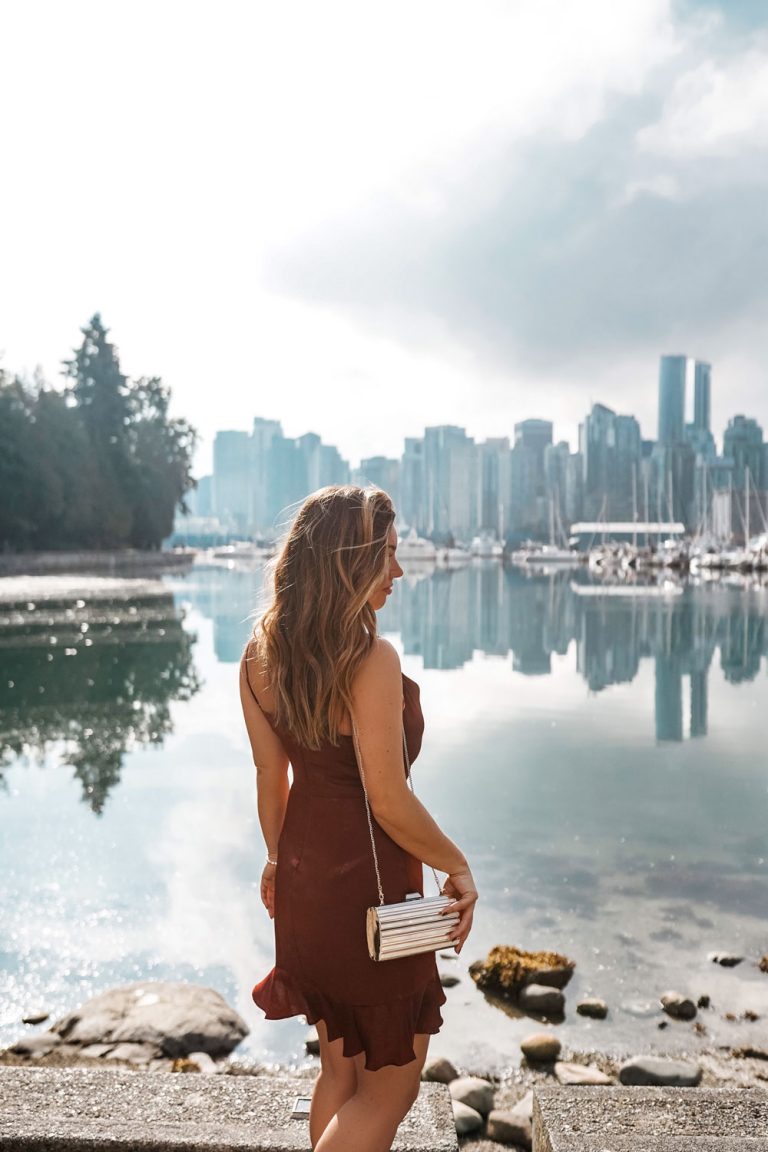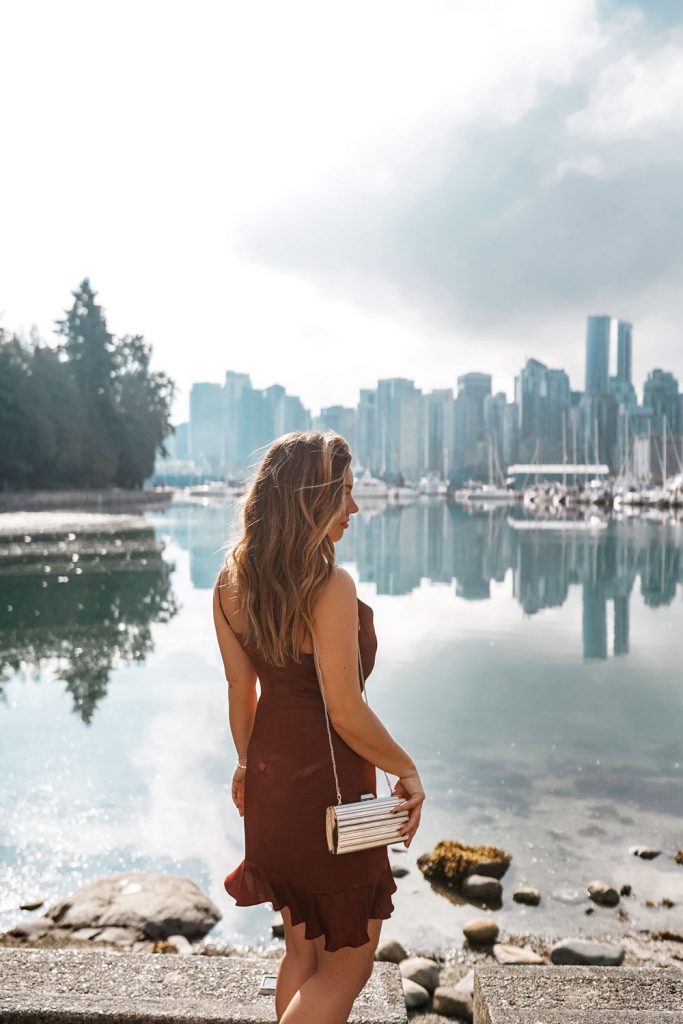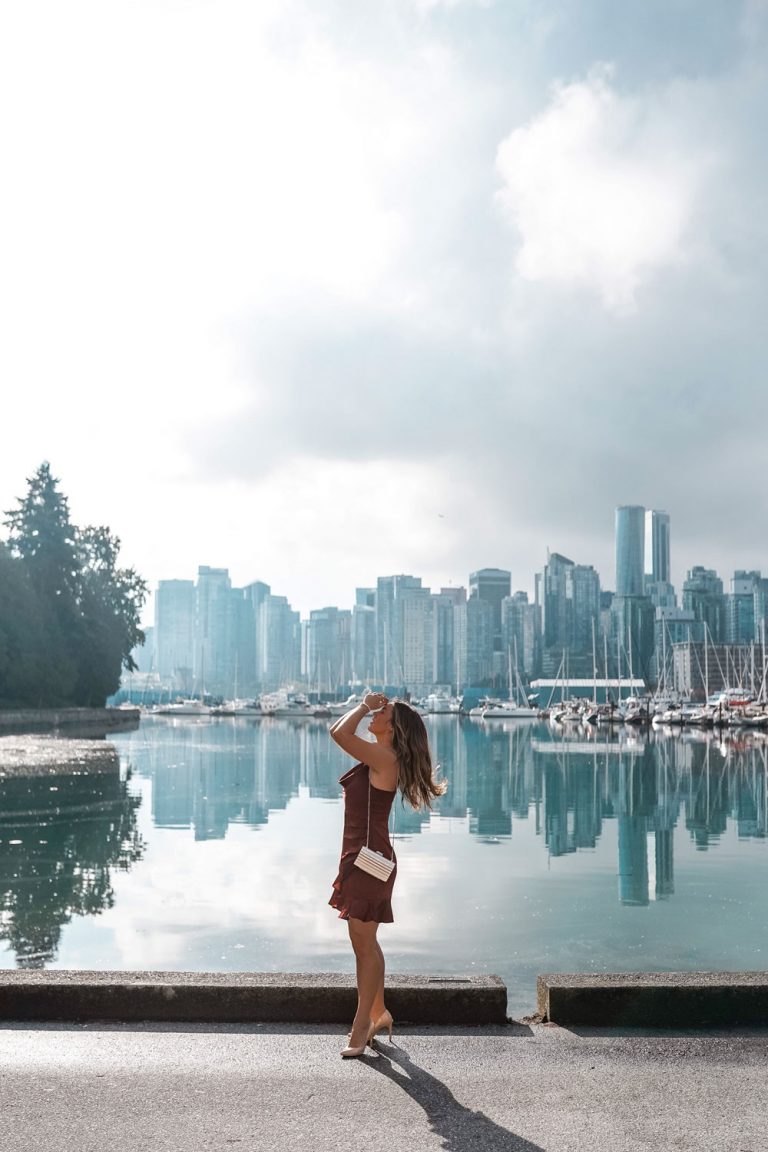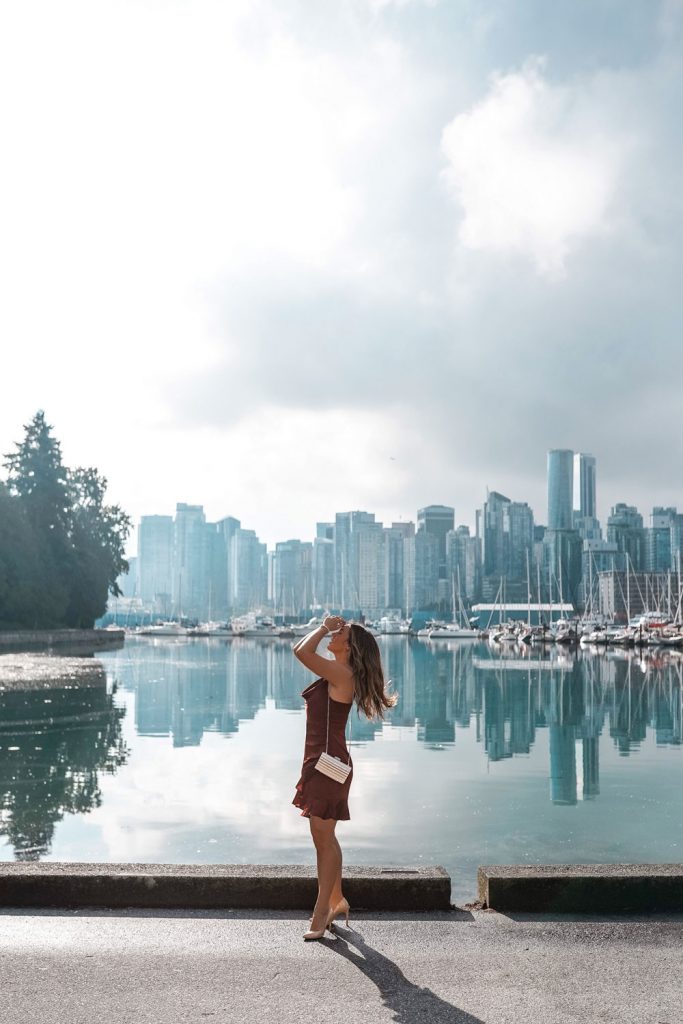 For right now though, it's the perfect little mini dress for a fall wedding, particularly one that's more of an elegant or dressed-up affair. In other words, anything that's cocktail dress friendly. The dress kind of speaks for itself so accessories I kept to a minimum—leg-lengthening nude patent pumps and the same Ever New clutch to keep everything neutral and keep the focus ono the gorgeous colour of the dress and the luxe velvet texture.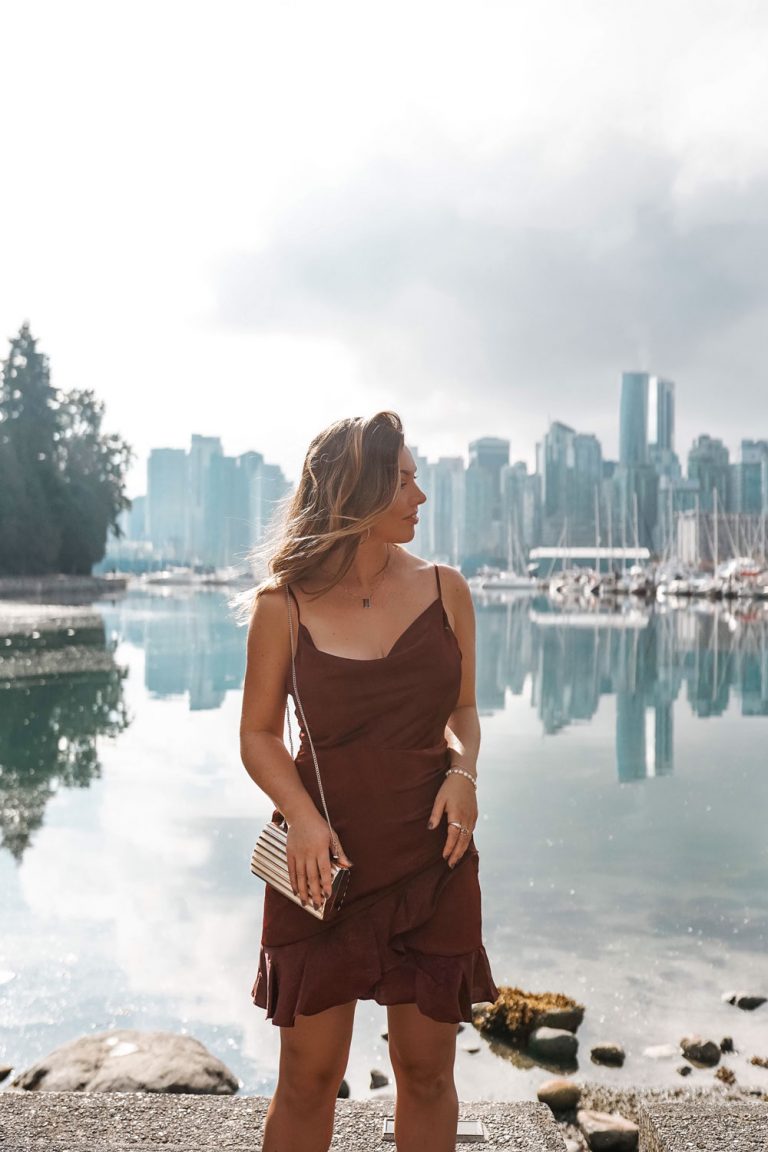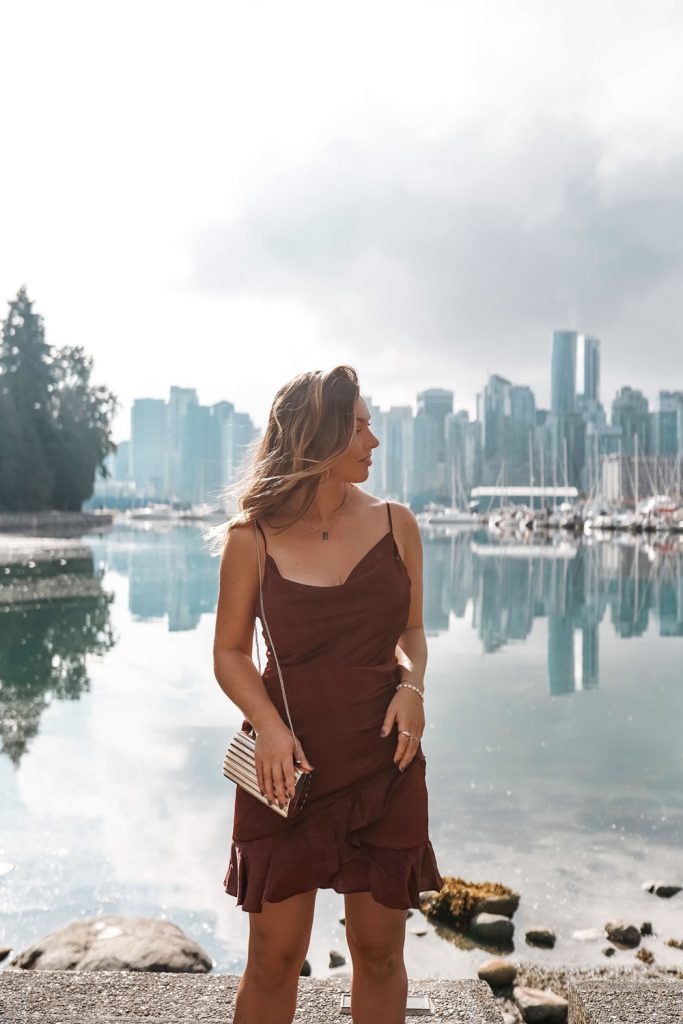 For the holidays though if you wanted to transition this into the winter, this would be so gorgeous with sheer leggings and really sky-high black stilettos, along with a really dark lip and Veronica Lake curls. As much as I'm a summer baby the holidays are my couple favourite weeks of the year so it shouldn't be any surprise that I'm already mapping out looks for it! Obviously, with cooler weather you'd also need some really chic outerwear, particularly for a party—Ever New has a ton of swoon-worthy outerwear options for fall/winter over here!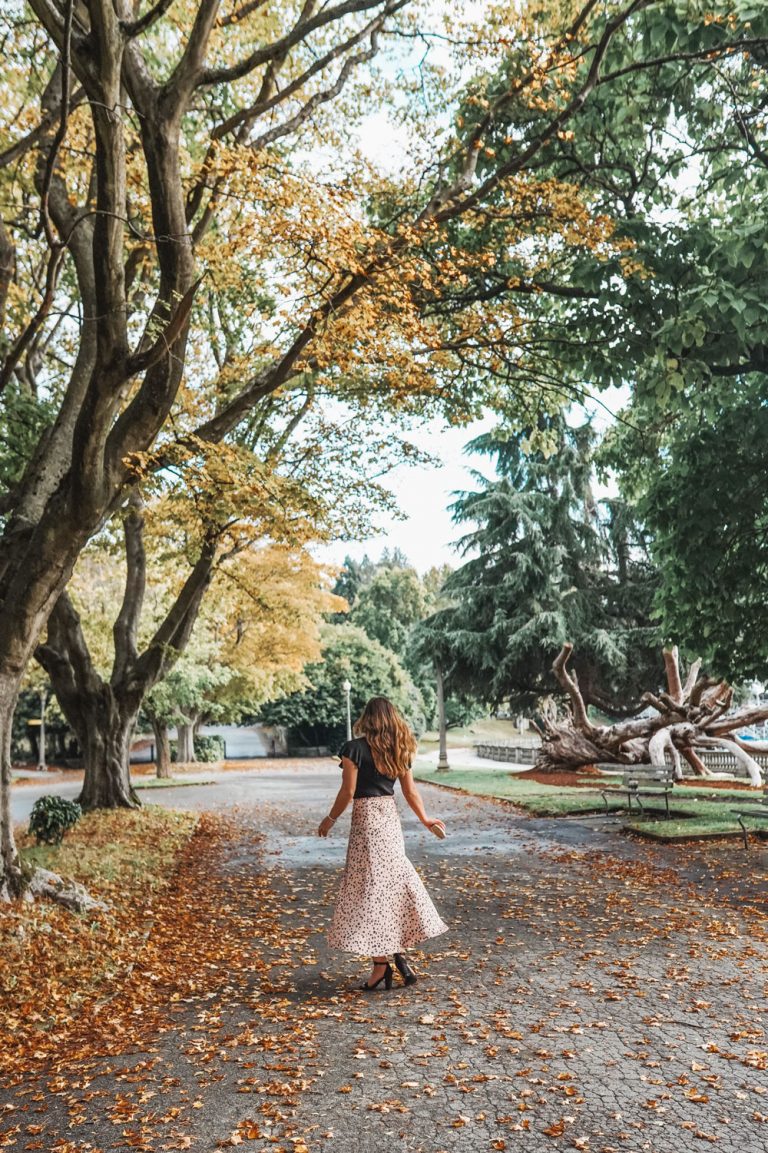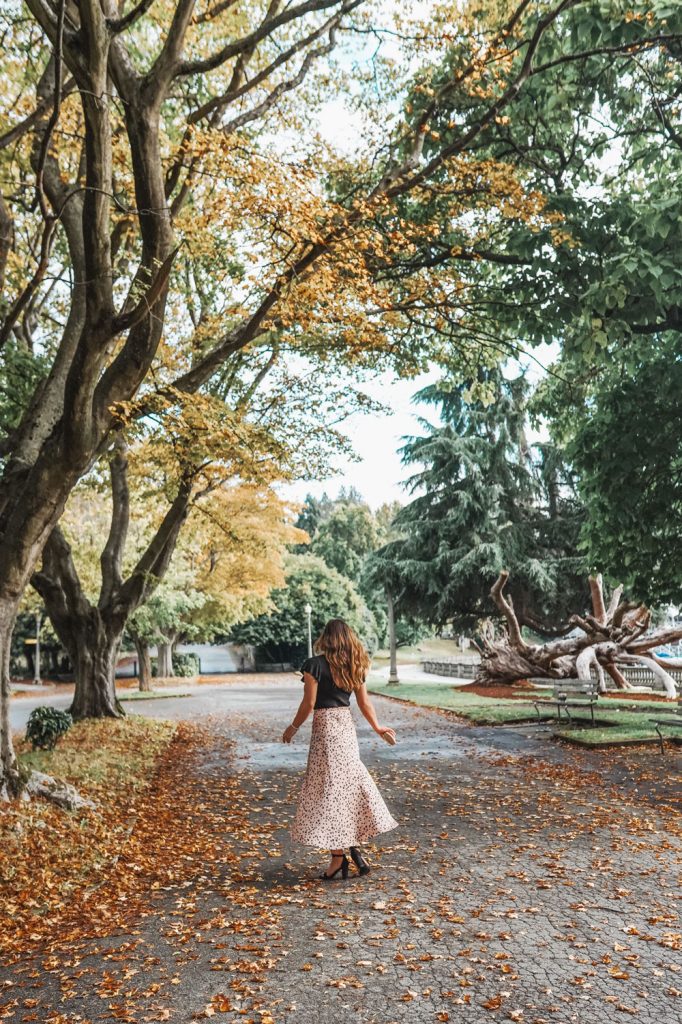 Leopard
Now for my personal favourite! This is more of a casual wedding look, but one that I think will end up being the most worn after the big party. I've had the hardest time finding a leopard skirt that works well with my hourglass figure (usually if I find one fitted to my waist, my butt/hips are literally stretching the rest of the material to full capacity) but this one is perfect. It nips in perfectly at the waist and then skims the rest of my body with a bias cut, and the slight asymmetrical hemline totally elevates it into a more elegant silhouette. This is seriously the ultimate twirling skirt!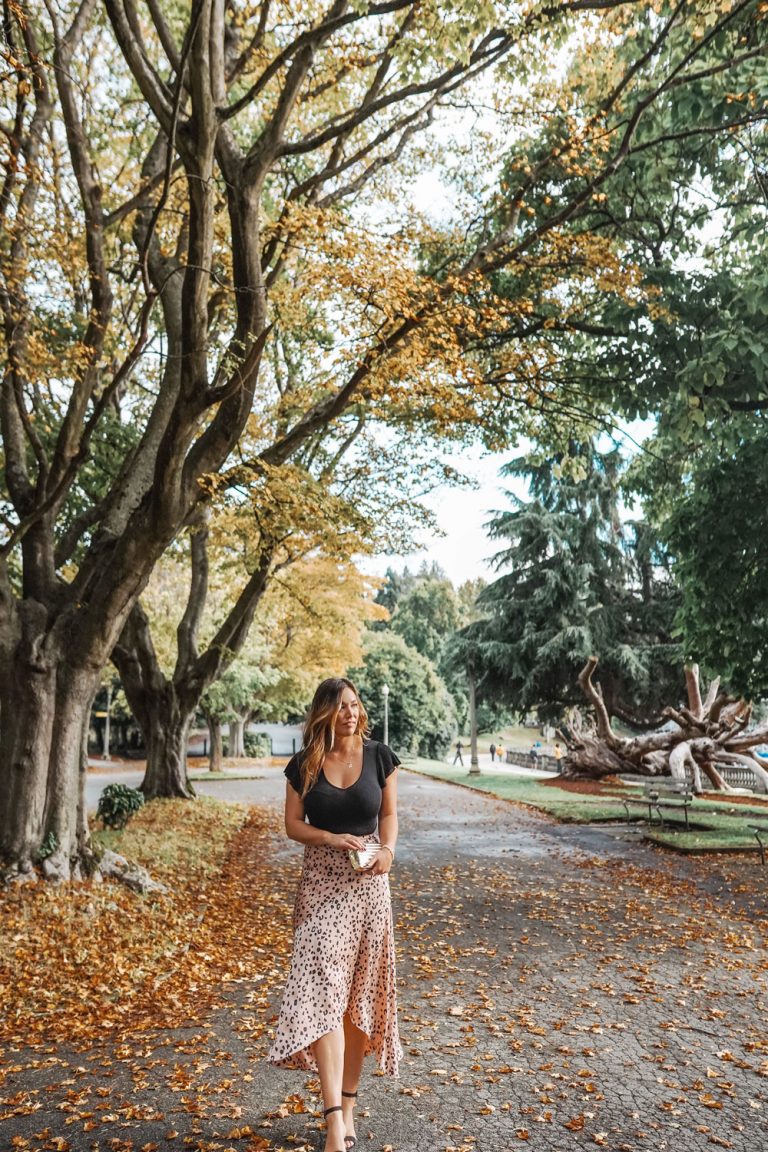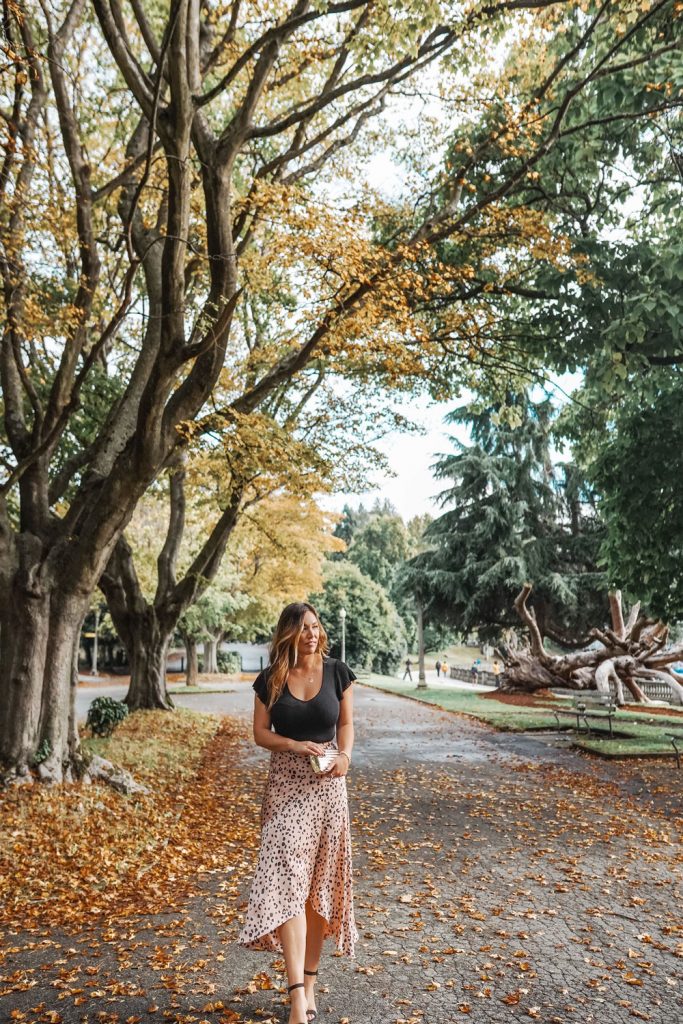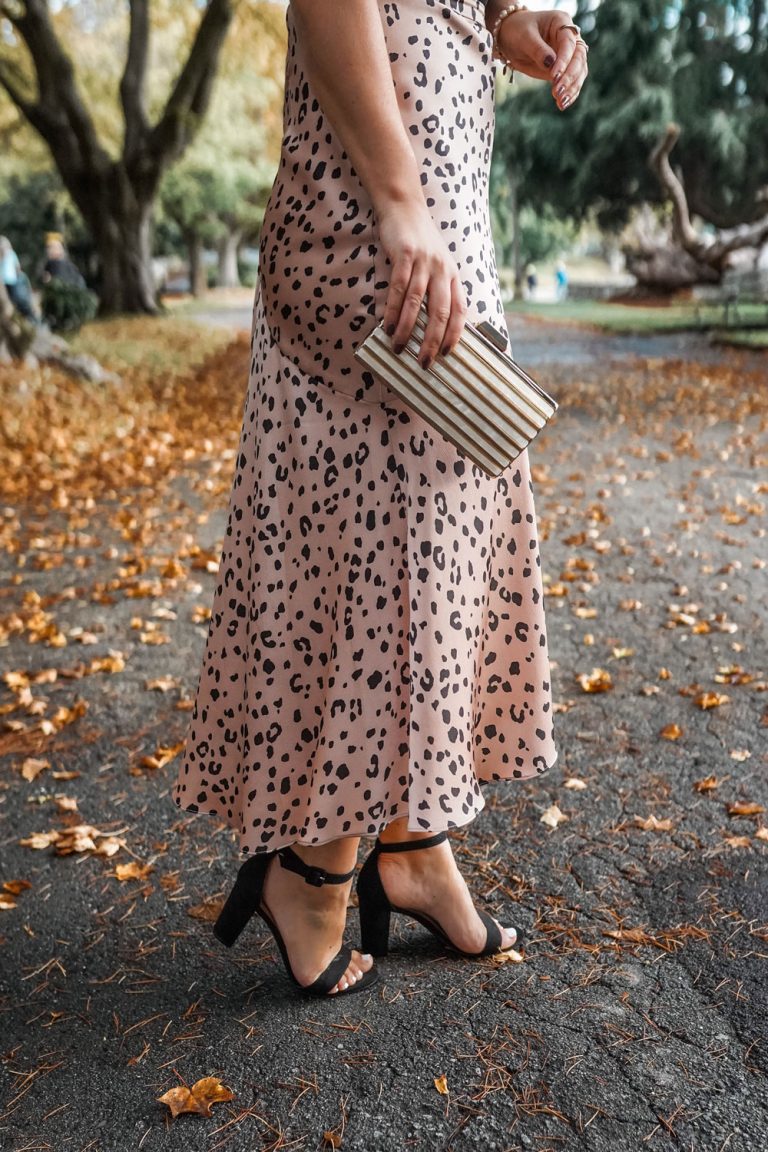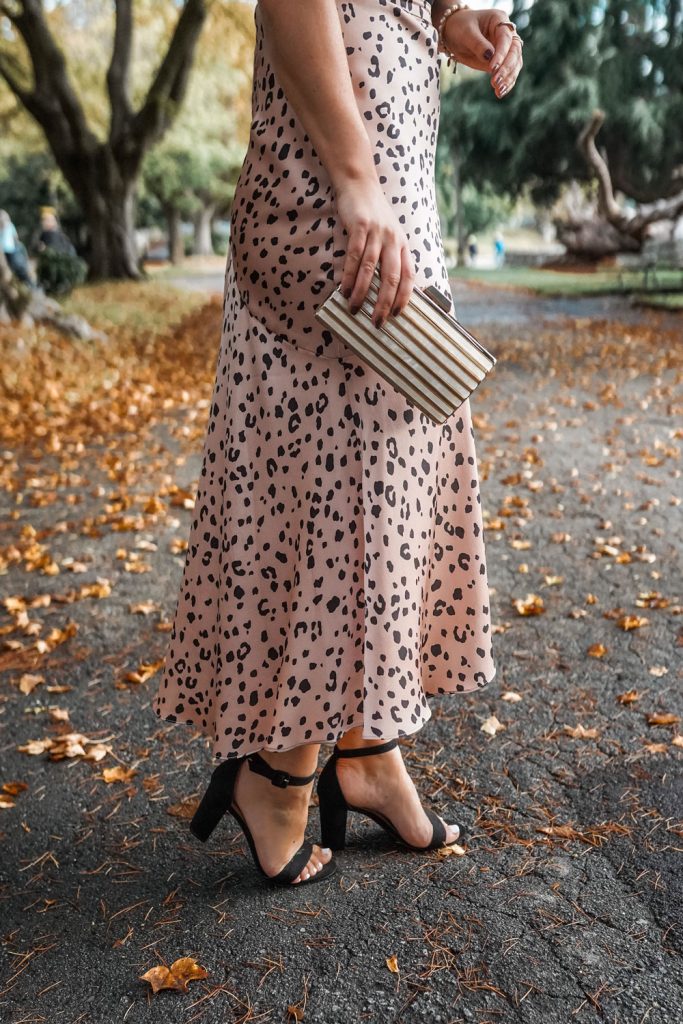 It's got this really gorgeous and luxe silk sheen as well, in addition to the timeless leopard spots. I find some leopard skirts are too orangey and it's really hard to pull that off for a wedding, but with a lighter tone this one is far more neutral and elegant. Leopard in general feels like a neutral to me, but particularly in a more light tone like this it's really and truly something you can wear with anything.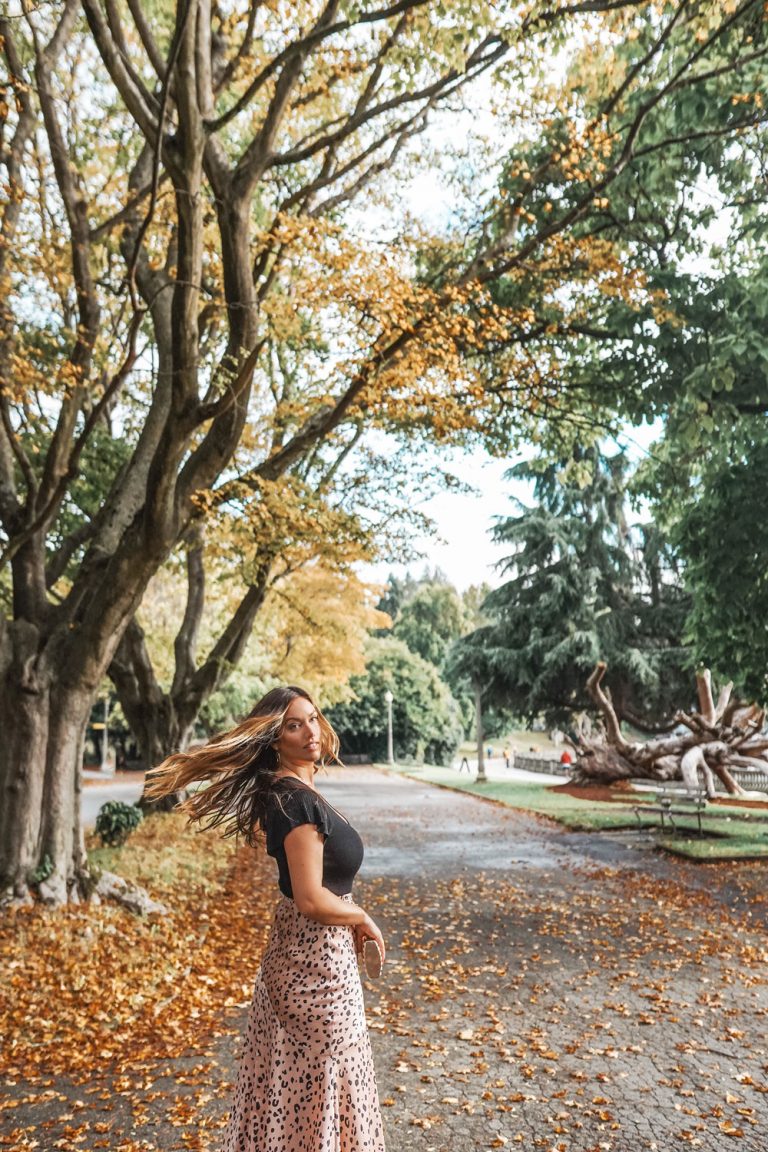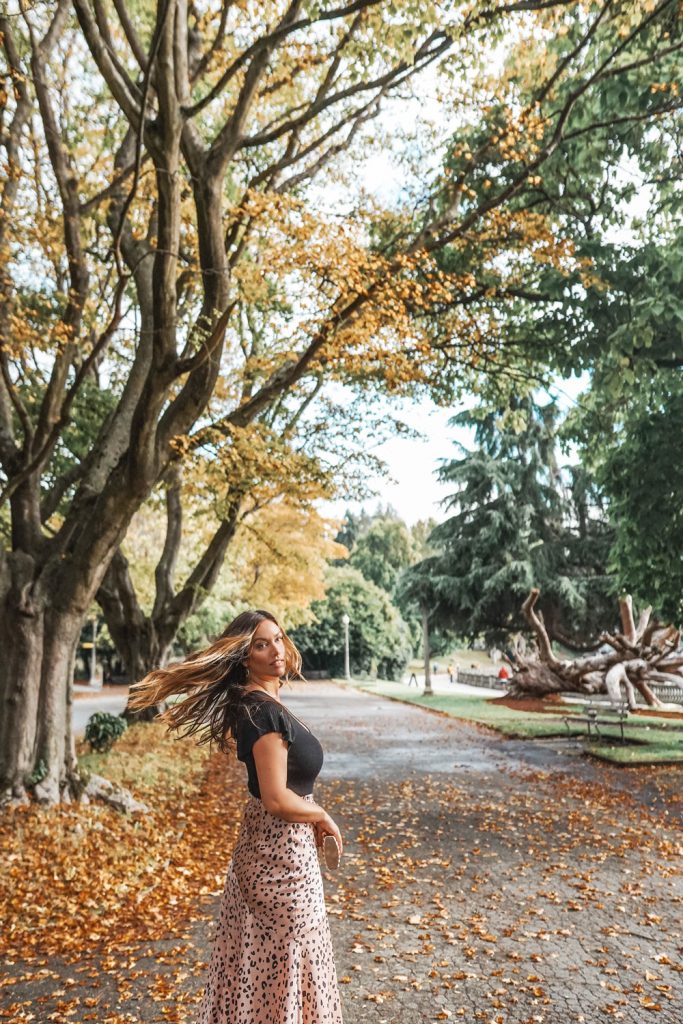 I feel like people should wear separates way more often for weddings for a few reasons—a) almost no one else ever does it so you'll have a unique-to-you look, b) because of that you don't run the risk of wearing the same thing as anyone else (something that literally happened to me at the last wedding I went to) and c) you'll be able to endlessly mix-and-match it afterwards so you don't feel like you have to bench a dress because you wore it out a lot already.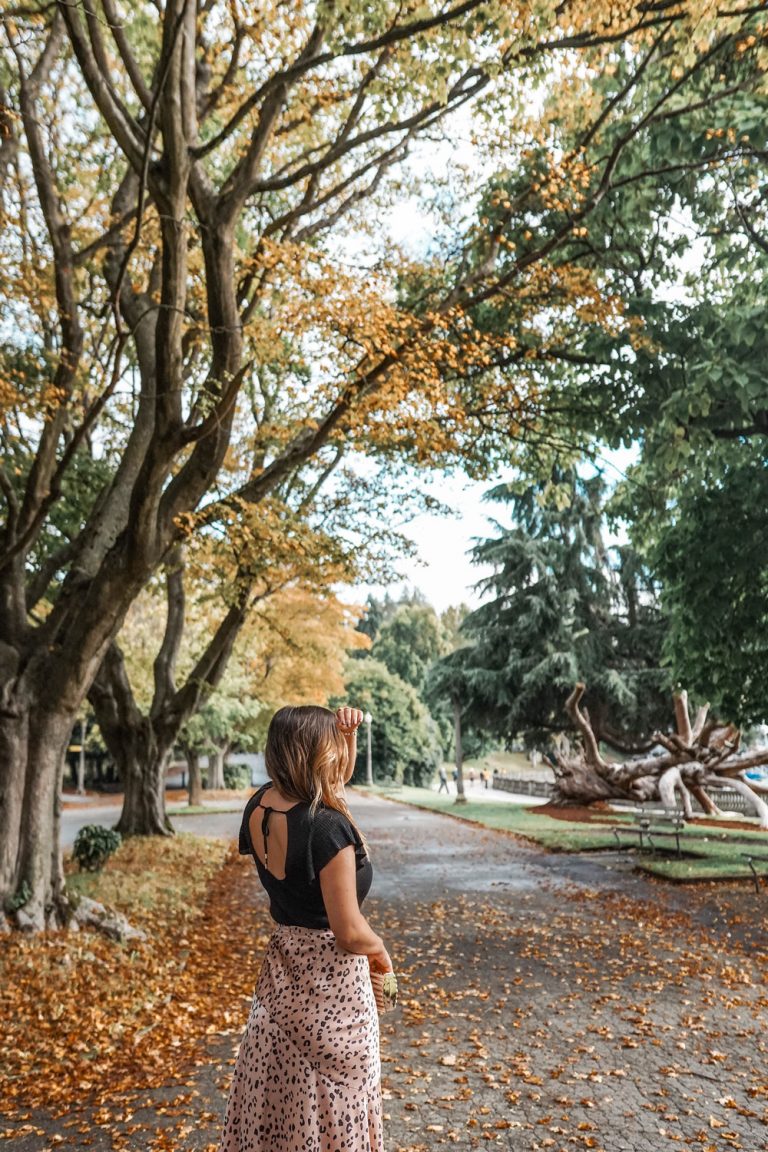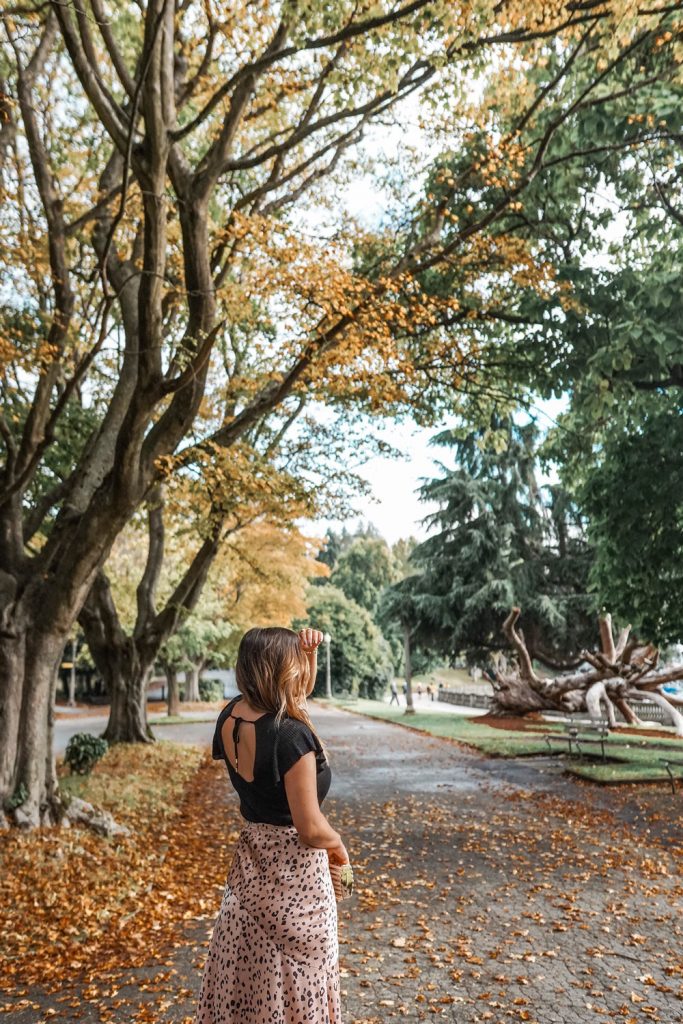 Separates might feel inherently more casual, but it's all about the impact of style and cut. This skirt (as mentioned above) is cut in such an elegant and beautiful way, that while this top might be basic enough to offset the bold print of the skirt, details like a scooped back and slight ruffled sleeves ensure it's still special enough to hold up to a wedding dress code. Sooooo many other cute tops at Ever New here too!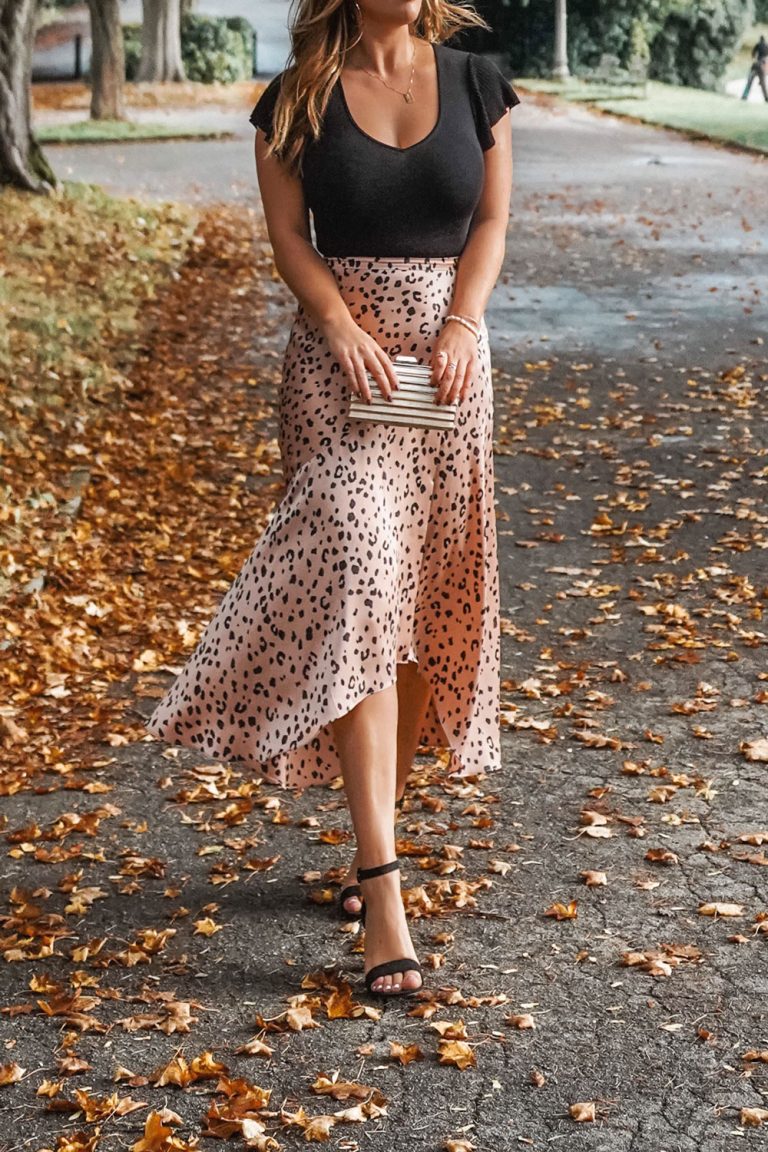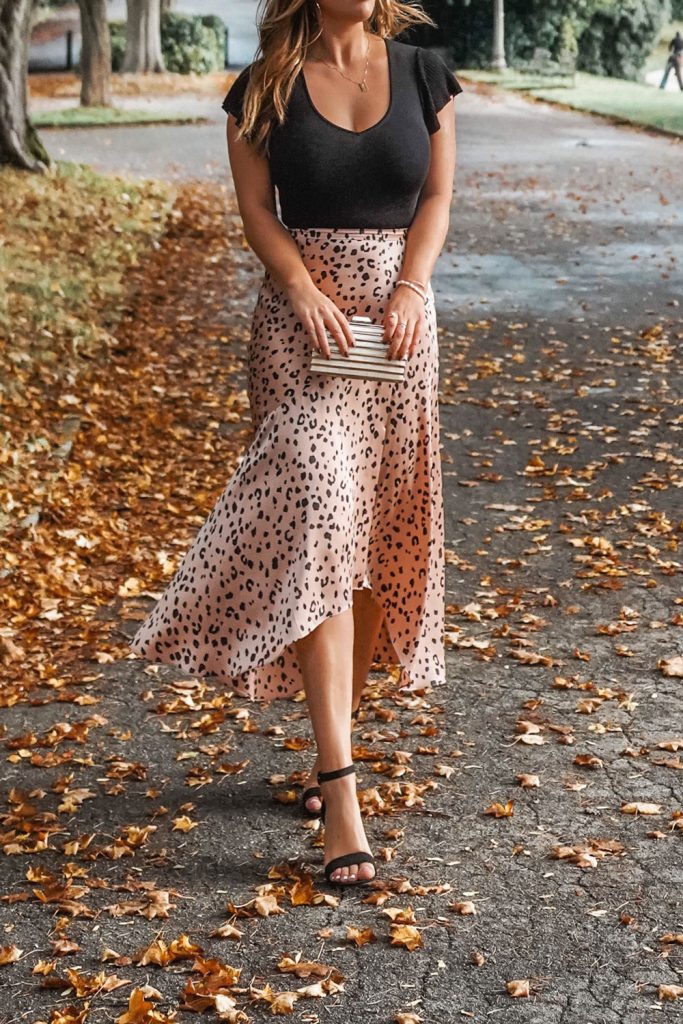 While I haven't tried it yet myself, I really believe that pants are just as elegant for a wedding. Haters will say it's too casual, but if you pick the right silhouette and cut (like culottes, or really gorgeous retro wide-cut trousers), who says you can't wear pants to a wedding? Again, it all comes down to the cut and elegance—if you nail it on both, it just opens up that many more options for wedding style.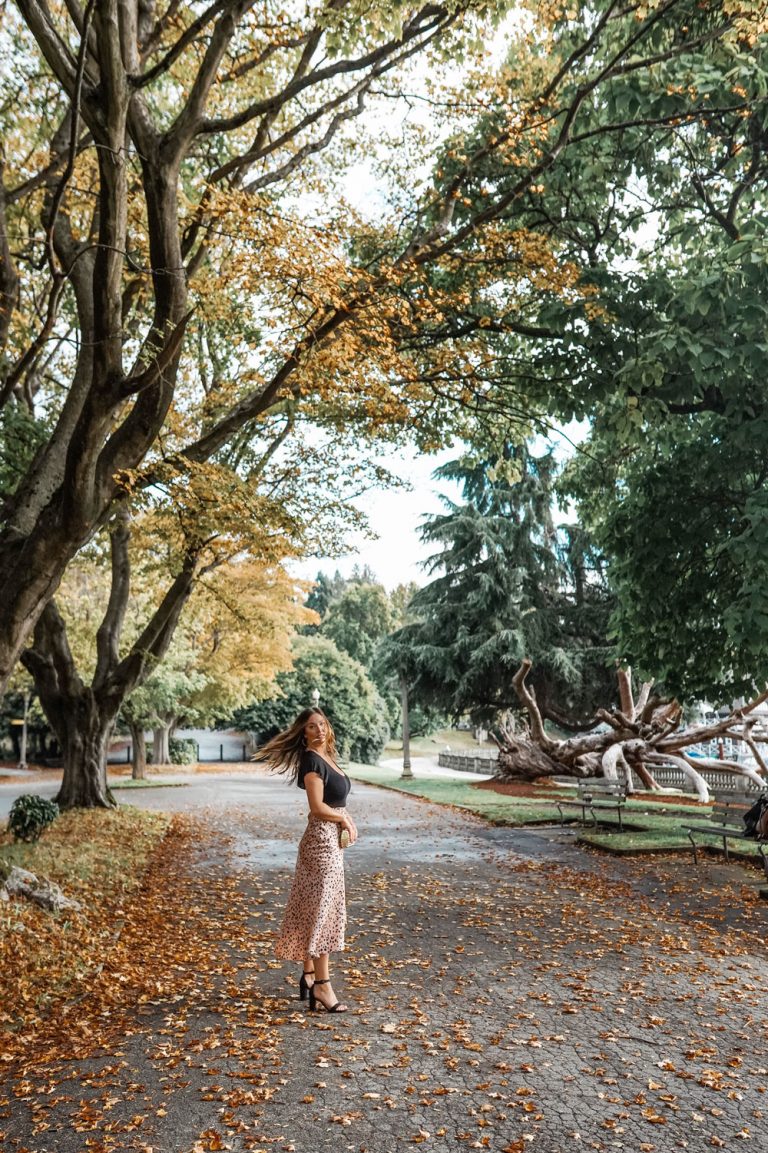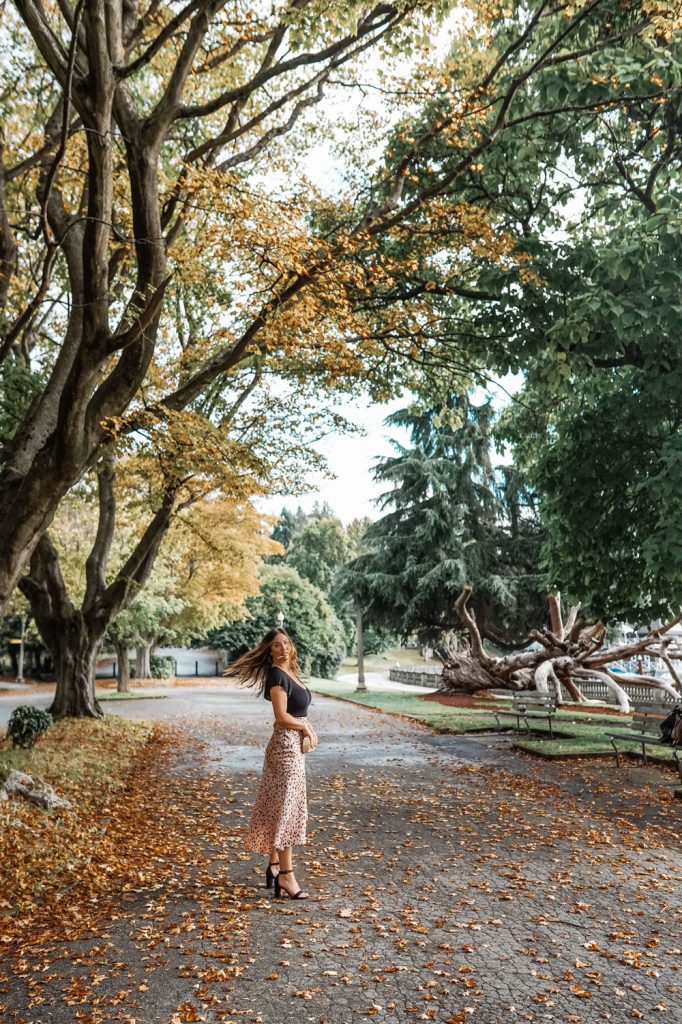 Simple black heels and this clutch that I just can't quit or all the accessories I need for this very fall look (though you can find more of Ever New's bags here) and that's it! What I love is that this isn't a wedding-specific look too—I would wear this out for cocktails in a heartbeat too, not to mention I'm literally so excited to start styling up this leopard skirt in different ways over the course of this fall too.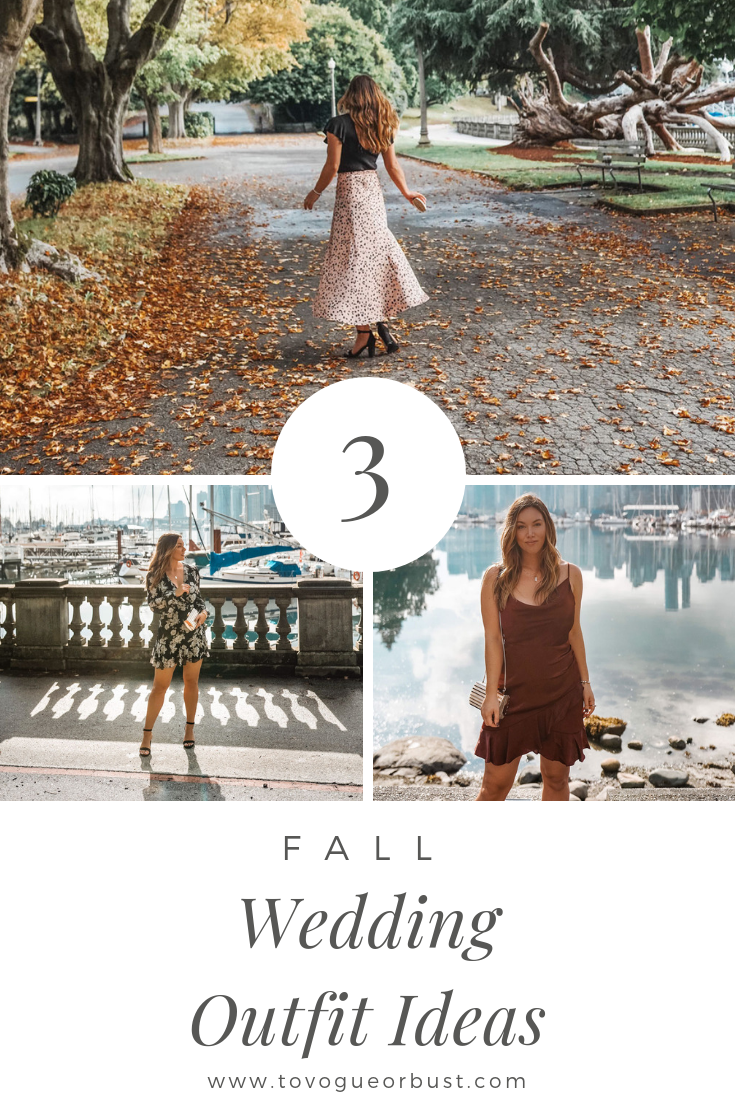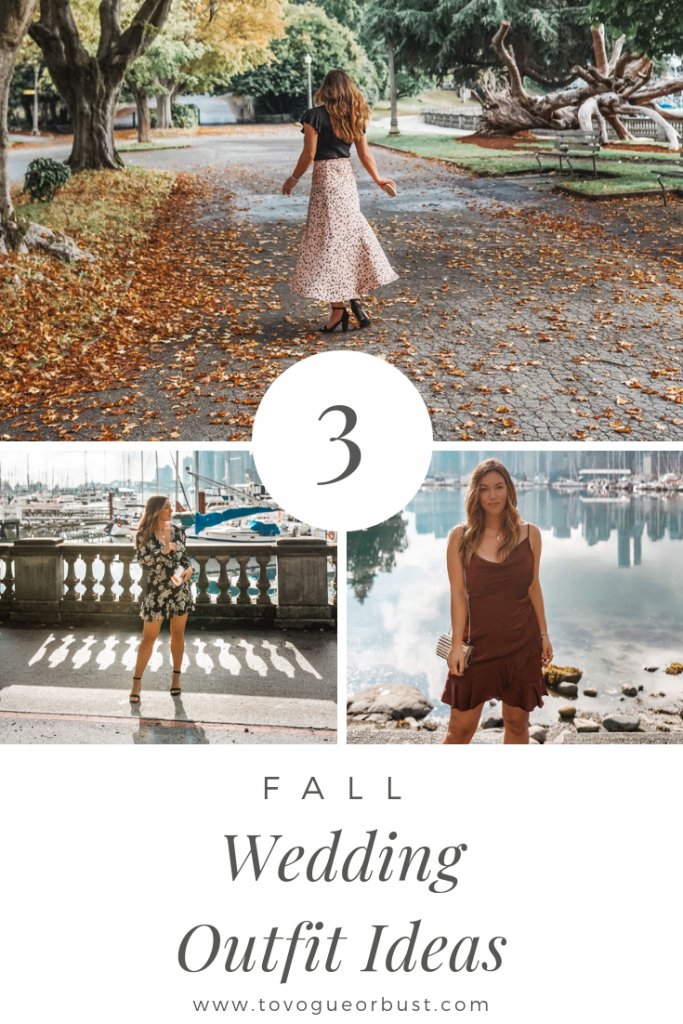 Do you guys have any fall weddings coming up, and if so, how do you like to mix up your style for it? Feel free to pin the snap above to keep this easy guide for reference for your next fall wedding or special occasion (even if that's just drinks with your friends or date night)!
This post was created in partnership with Ever New but all opinions are my own.
SHOP THE POST