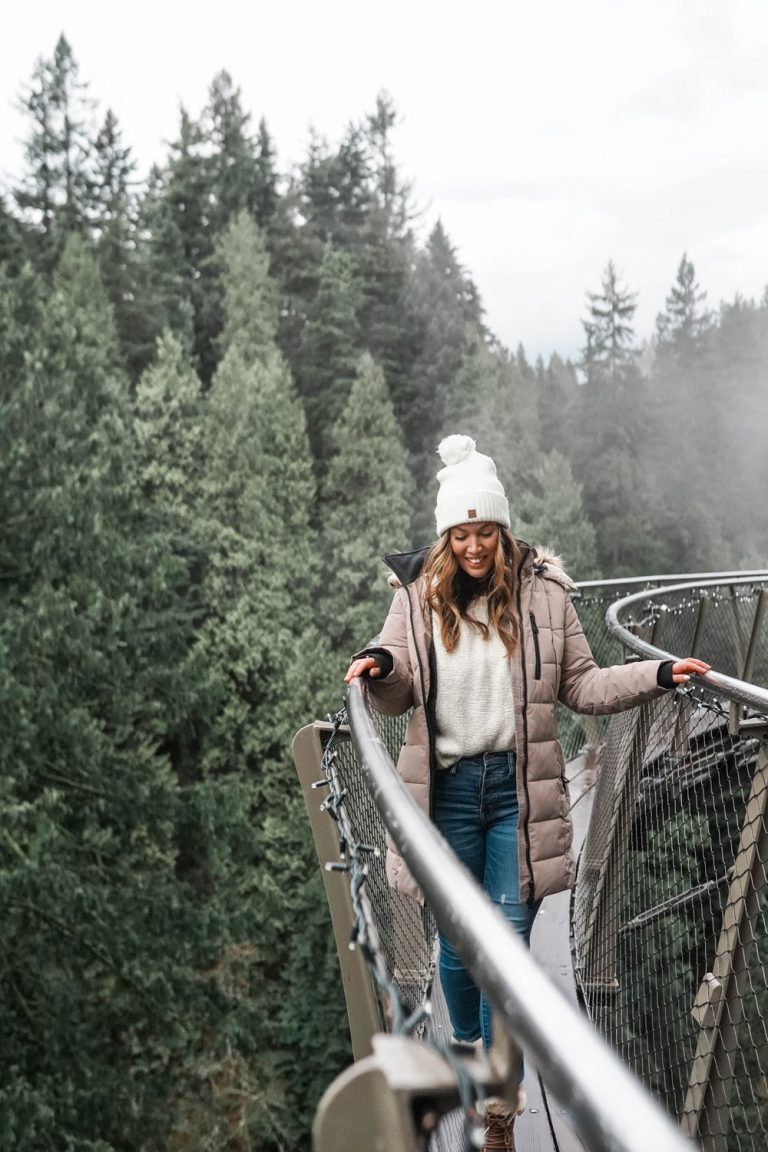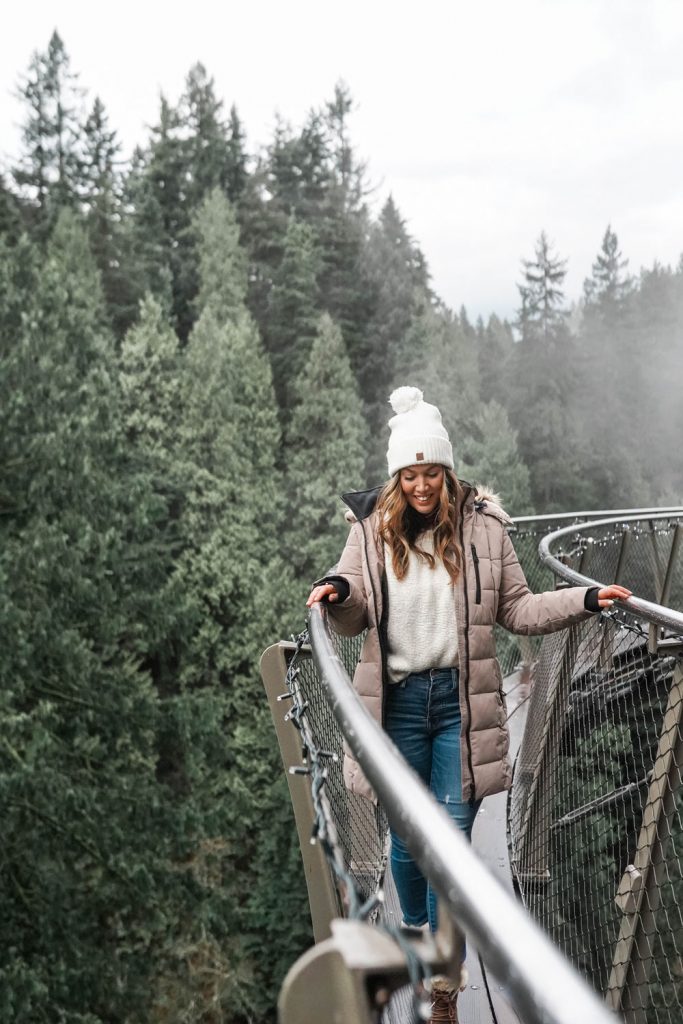 We're unexpectedly getting hit with some serious snow here in Vancouver which is definitely not normal for the West Coast! From bus lines shutting down to schools getting cancelled, it's like the whole city is shutting down. I, for one, am kinda loving it – we went for a big snow walk yesterday all bundled up and watched all the kids tobogganing on our hill near the Sea Wall then came home to have a big fire and relax. Not all of me is loving this sudden dip in temps though, specifically my hair and skin!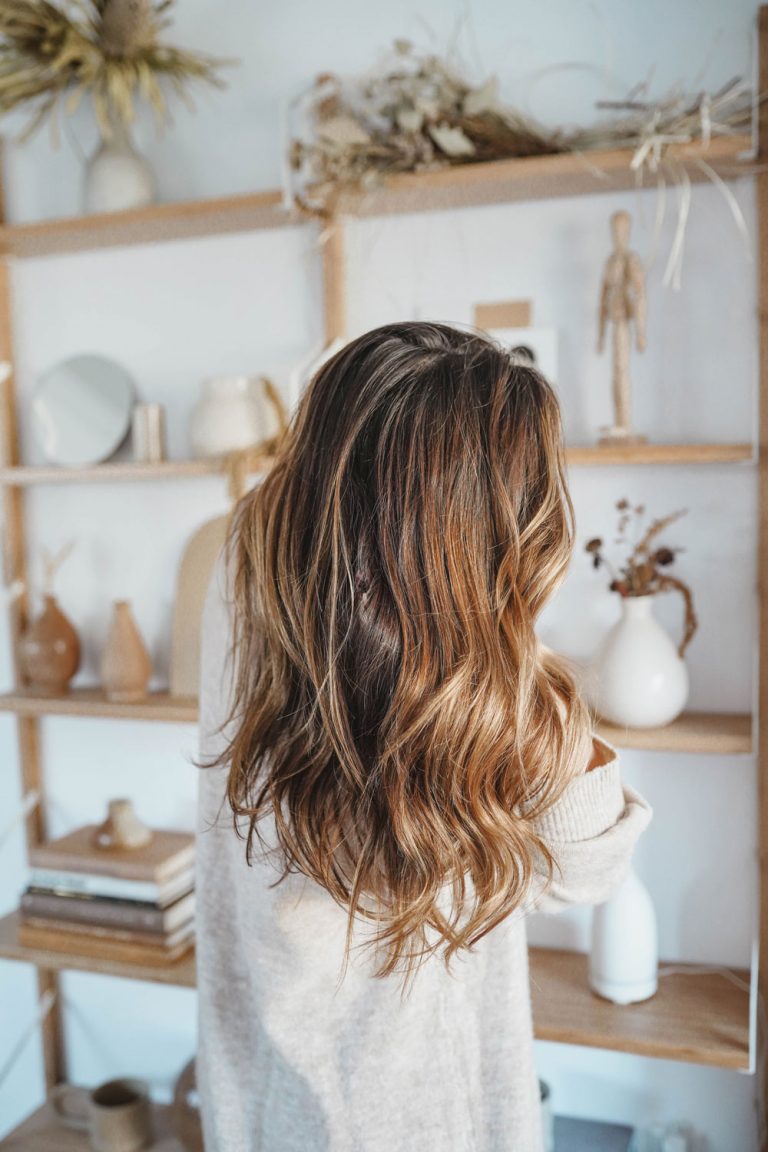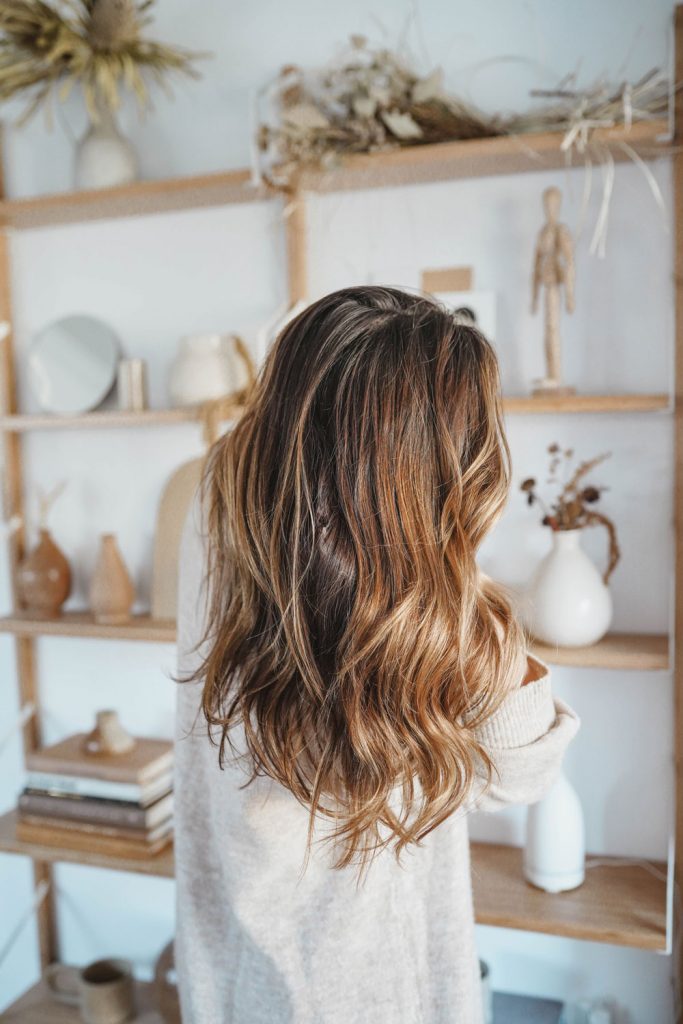 While I have a decent amount of hair, it's really, really fine and super prone to tangles – I've had to literally rip out big knots of hair before, always in these winter months when it gets matted and tangled from all the toques (beanies for any non-Canadians), scarves, parka hoods, etc rubbing up against it. And when your hair is done by the literal maestro of hair Chris Weber of Vanilla Loft, it's that much more heartbreaking to have to destroy his work of art – just check out his Insta to see how amazing he is!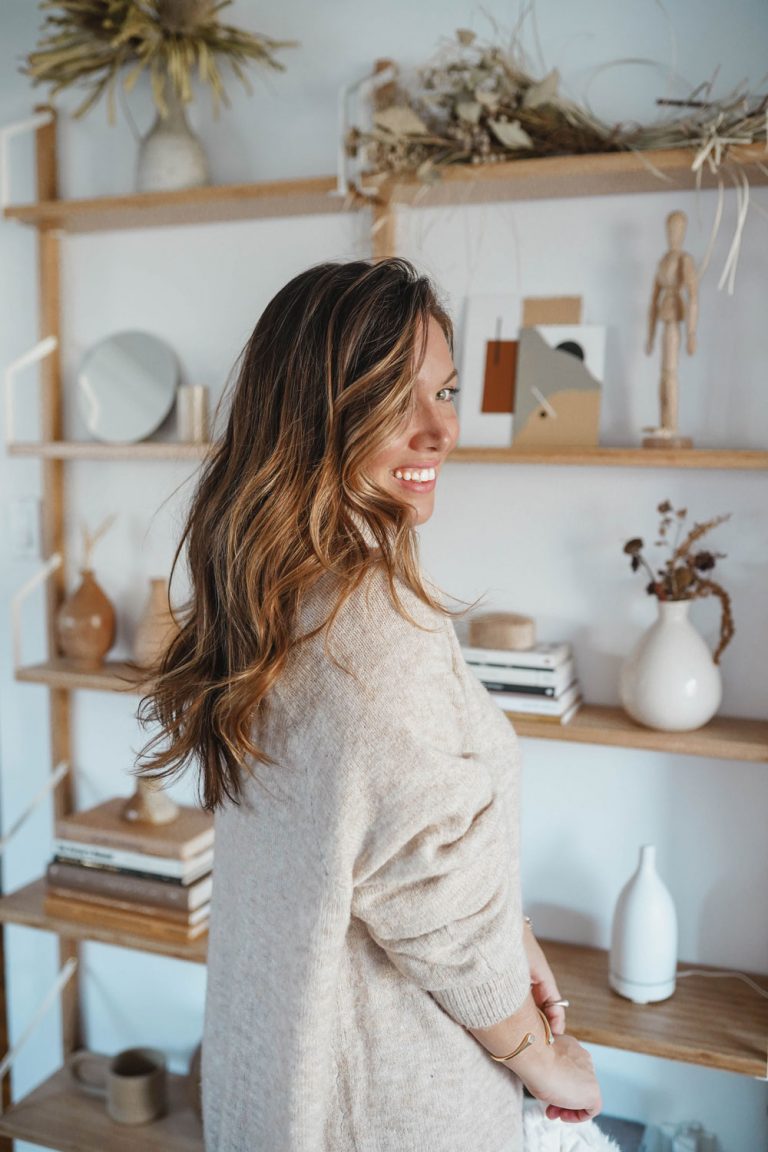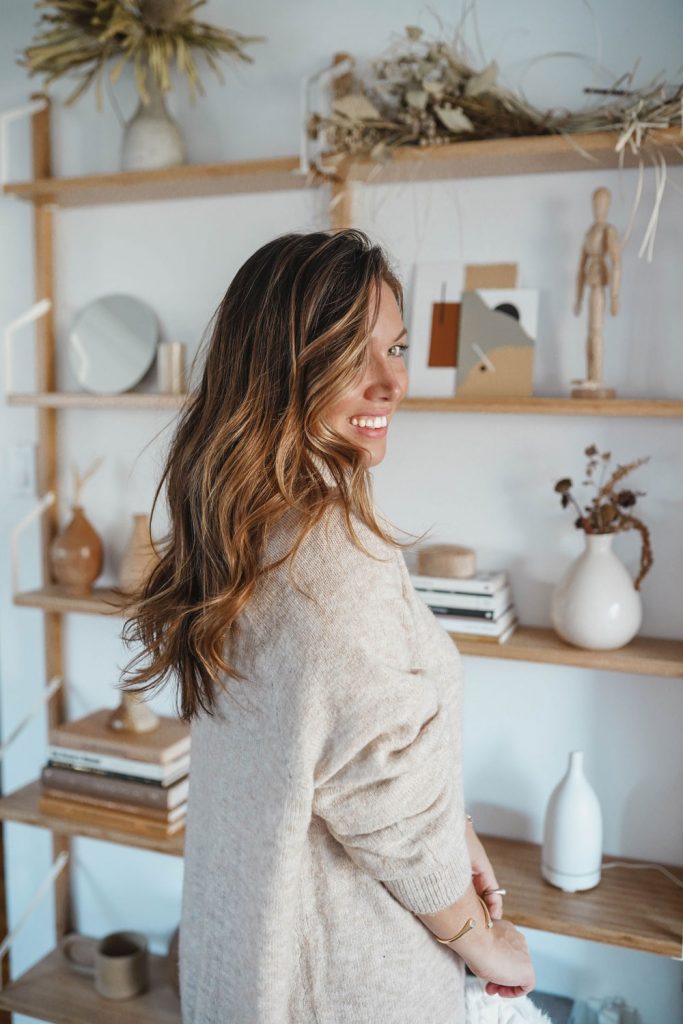 I wanted to figure out a way beyond just treating my hair at home to really save my hair this winter (though I've been doing a ton of masks, deep conditioning and gentle styling to protect it these days, which has also been working wonders for it). For me, it's really about friction so I tried out quite literally the simplest trick and it's honestly been working wonders for me.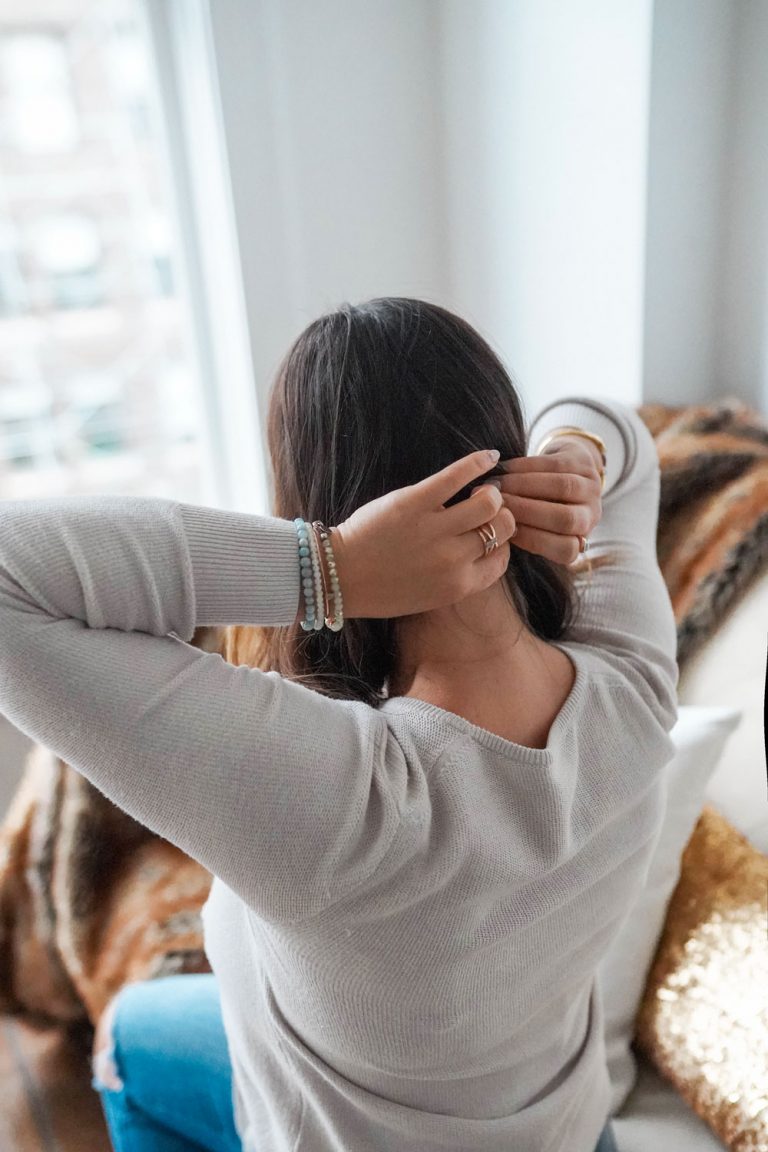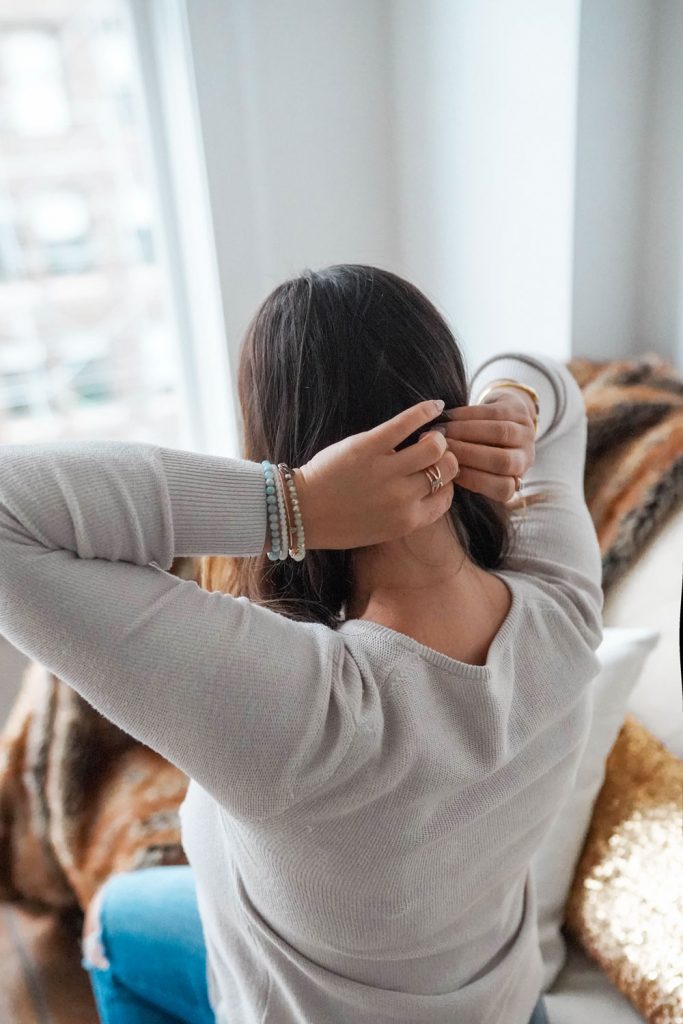 I can't even call this a tutorial because it's a one-step process but my little hack has been to pin my hair really securely with a bobby pin on each side (just at the nape of the neck and slightly off-centre so that the hair sits in place on each shoulder), though if you have thicker hair a sturdier clip might work better. You just slide on your toque over top to conceal the bobby pins/clips and then you can layer up with scarves, parkas, etc without the risk of matting and knotting your hair in the back!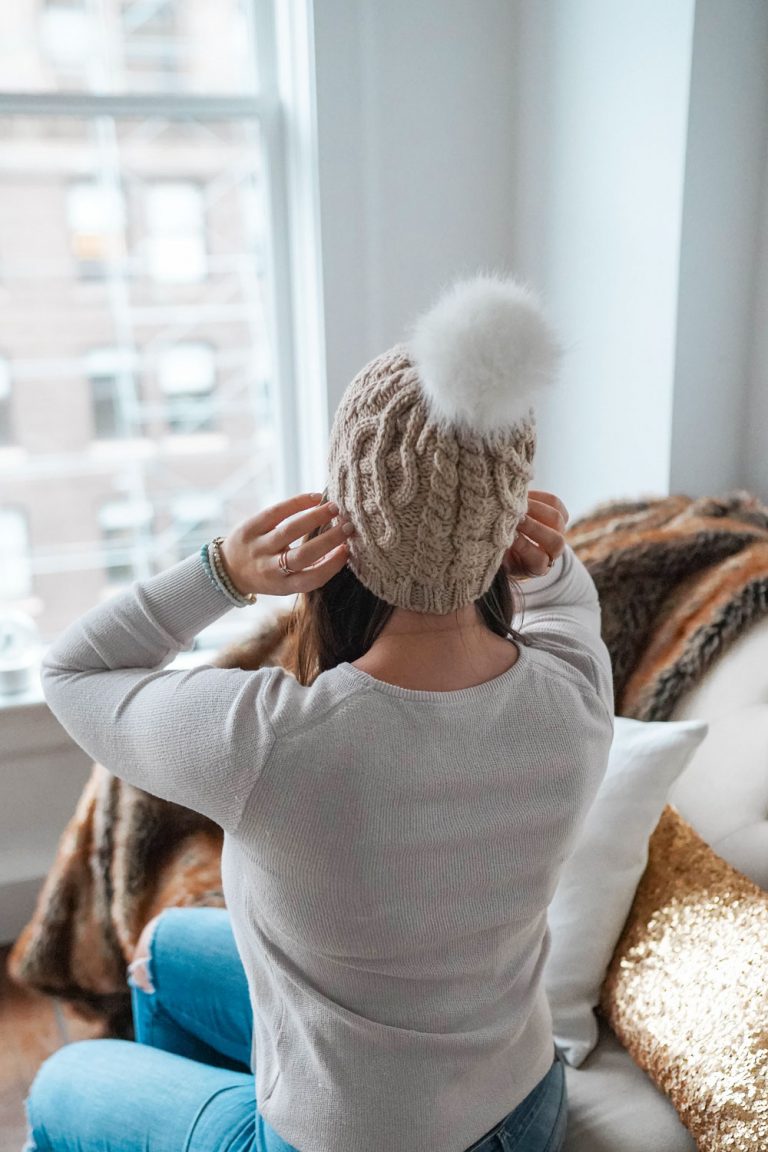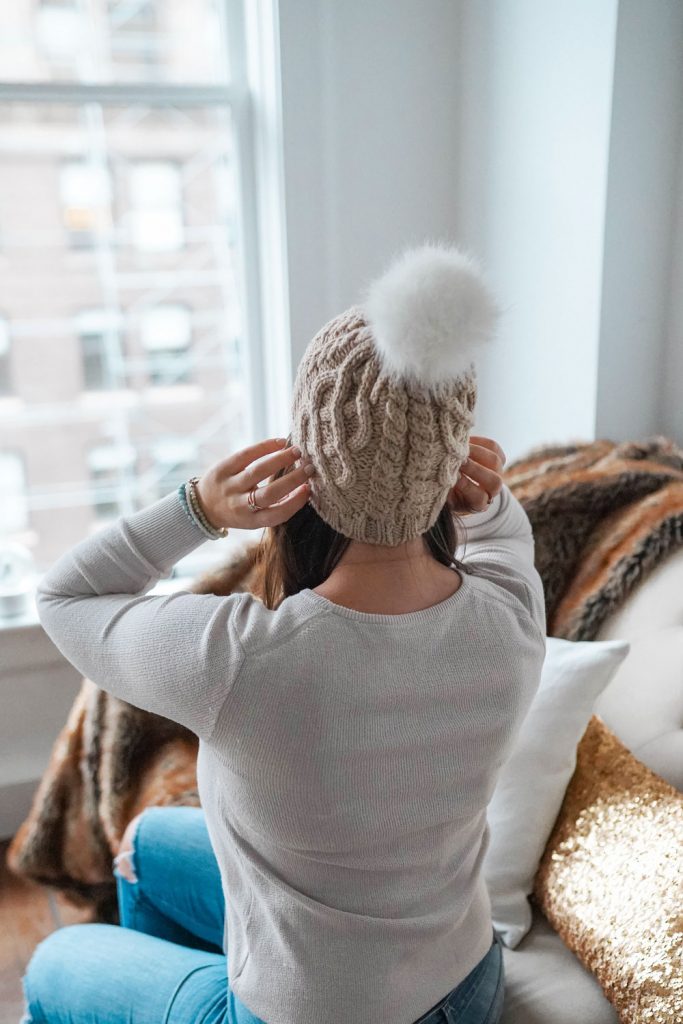 While this is an outerwear-specific look since it looks a bit silly otherwise parted straight down the middle like this indoors, since my hair is so fine and not particularly good at staying put, this little bobby pin trick has so far meant I've had zero big tangles this year and that is honestly huge for me. It also has the added bonus of really kind of pushing all my hair forward which gives my fine hair some extra volume!
Another trick I've been doing is actually rocking some fishtail pigtail braids – I'm usually not a pigtail person (or maybe I am now…they are actually really cute) but a really undone braid like this looks so pretty and also keeps my hair safe. Honestly, anything to not have to literally rip a knot or matted patch of hair out of my head again.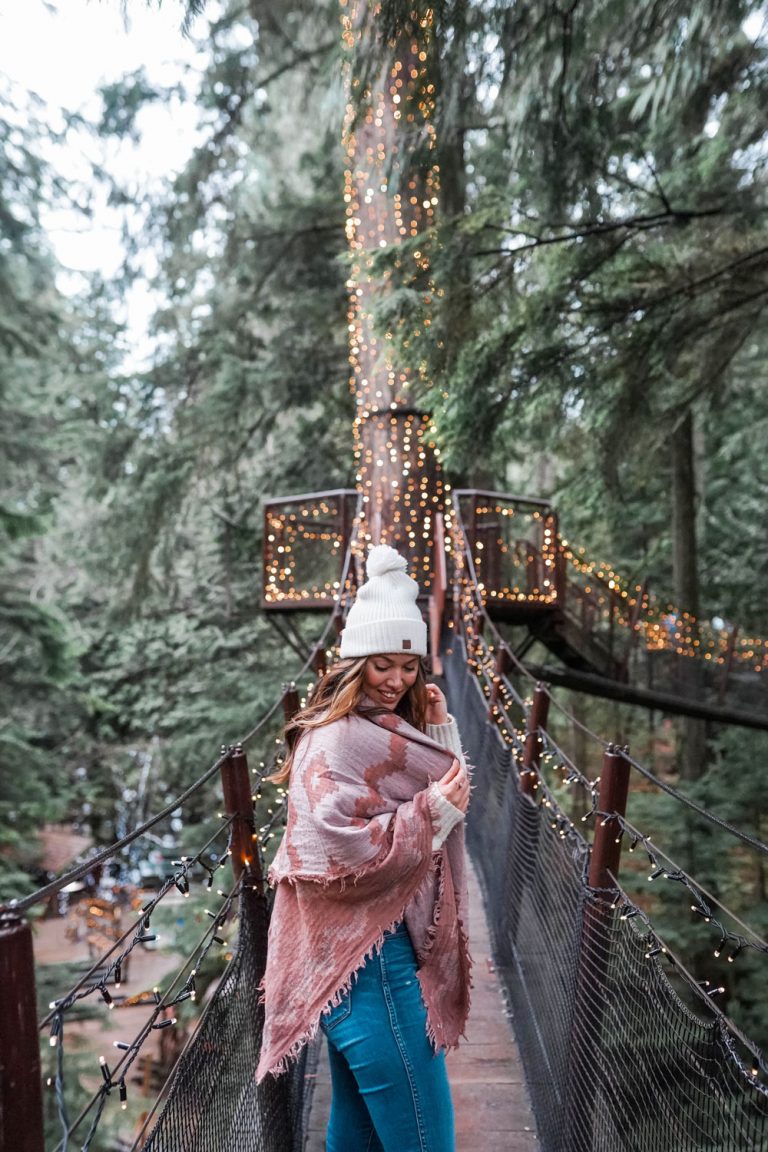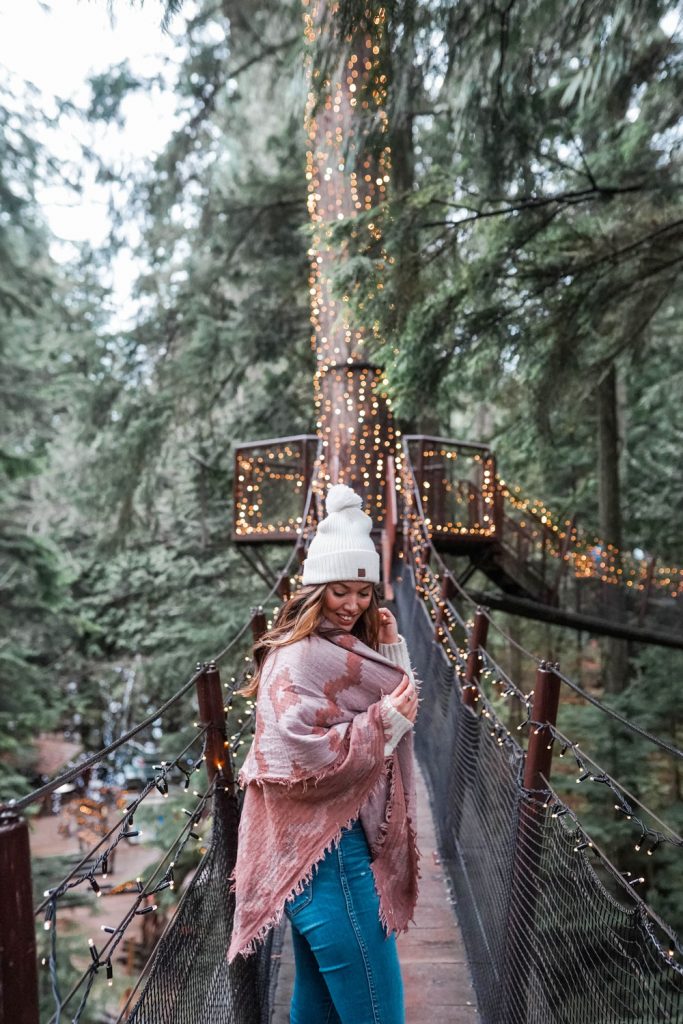 Chris created such a gorgeous rich winter brunette (we dubbed it hot chocolate at the time) and I want to keep the whole look going strong this winter, and what's amazing is that the gentle highlights also look amazing with any braids which are such a winter-friendly look! I'm actually headed into Chris' studio Vanilla Loft today for a little refresh so make sure you follow along on my stories to see what magic he creates this time! If you're in the Vancouver area, I can not recommend Chris or any of his team of stylists at Vanilla Loft enough – he is truly my hair guru (as I always call him) and I trust him so much when it comes to my hair!