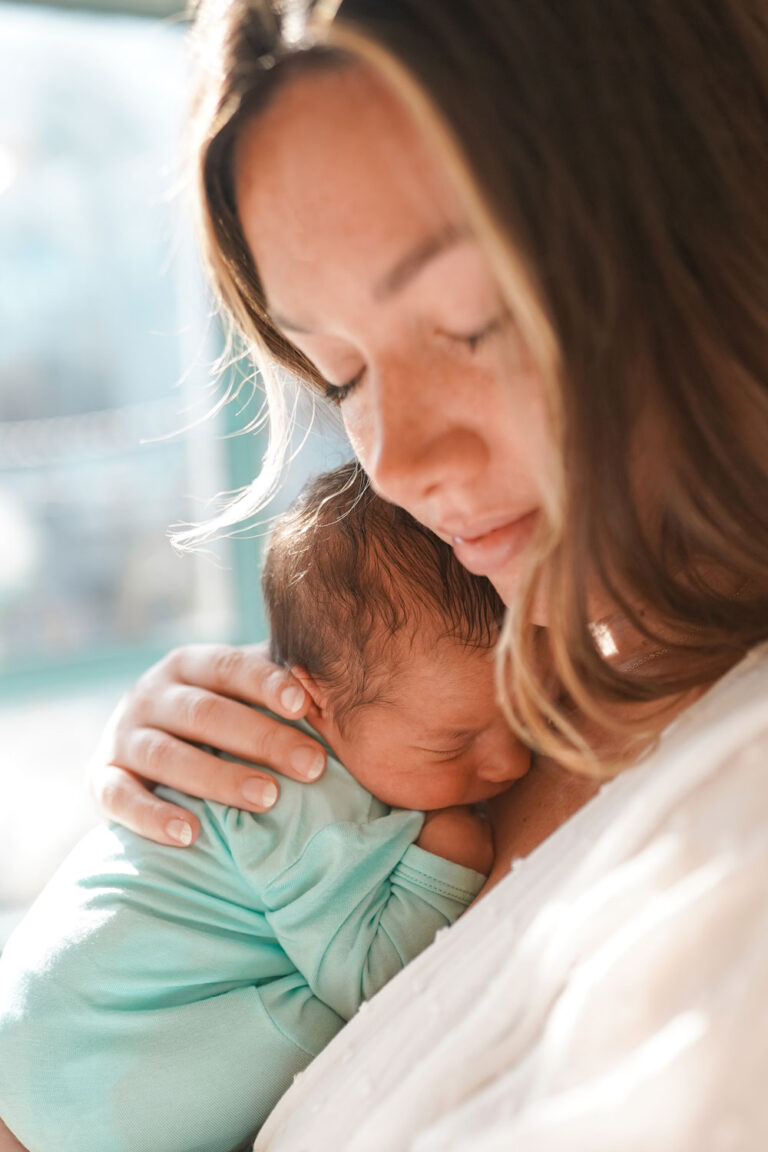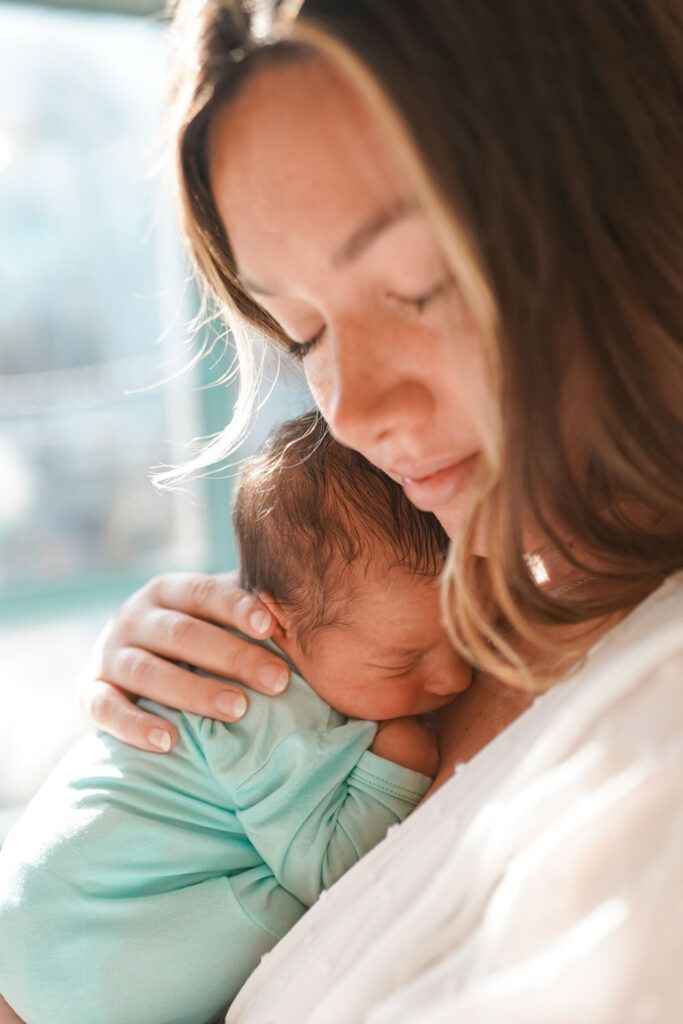 It's been just over 4 weeks now of heaven with Cal and every day we somehow manage to fall more in love with him. He's becoming more & more his own little human which is so amazing to see – it's insane how little glimmers of their personalities come out so early on! He's just so sweet and beautiful and funny and curious, we are so smitten.
But as magical as they are, these new parent days are also extremely exhausting. A lot of the first little bit is just about learning how to basically rejig and restructure your whole life, which is obviously a bit of an adjustment to say the least! Especially this year being such a bizarre year and the pandemic keeping family away, there's also not the usual in-person postpartum support – my family hasn't been able to come into our place for the last few weeks and I'm lucky if I see them even once a week outside (though I'm so thankful for my in-law's, who we can still see in person and who have been such incredible support to us), and know I'm not alone in this new mum life this year and the unique challenges it presents. So while I'm obviously biased being a new mum, gotta say that if you know of a new mama in your life, spoil her this holiday season (or if you are one, spoil yourself!). Self-care and treating yourself isn't a selfish thing that takes away from your little one – now more than ever it's an actual necessity, because being pregnant, being a new parent, planning for a family or dealing with a fertility journey etc are all huge things to deal with on their own but this year in particular the weight of these changes is just felt more intensely.
Shopbop is having an unreal sale right now for this Black Friday weekend – you can take 20% off on orders $200+, so definitely recommend shopping there while the sale is on for any of these style musts!
---
Chic Pyjama Set
I stocked up on a ton of PJ sets before Cal arrived and am so happy I did – you spend so much time at home feeding (seriously, I'd say more than half my waking hours feel like they're dedicated to feeding these days) but it can get a bit depressing wearing ugly PJ's day in day out. My fave label so far has been Honeydew Intimates I've gotten two of their same set in different colours along with some more bottoms I have been wearing on repeat. I'm going to invest in more cute PJ's though along with just some more loungewear I can wear both in and out of the house! Can guarantee that any new mama would be into this which is why I put it top of the list. Speaking of loungewear, there's a whole section in Shopbop's sale dedicated just to that – The Cozy Shop edit!
Luxe Sheet Set
Did I mention you spend a lot of time in bed? Sadly, not too much of that is spent catching up on zzz's. It seems we actually have a pretty good sleeper on our hands (gave us a 5 hour stretch last night which I think is good for 4 weeks?) but the sleep deprivation is still very real. Trying to remember to make my bed and investing in new sheets and a gorge duvet cover has made a world of difference. I love White Terry as an amazing Canadian-based option.
Cute Winter Accessories
I'm still waiting to get cleared to work out again (that'll be after my 6 week appointment!) but have just been doing some light core activations at home until then. Really, my main source of activity and the serious sanity saviour right now has been getting out for long walks again in the brisk cold air. Somehow November came and went in the blink of an eye (well not somehow really…guess it makes perfect sense why all of November would be a quick blur to me!) so we're officially in winter just about and I need to bundle up accordingly. Cute winter accessories like a luxe beanie or mitten set (or a gorgeous scarf or wrap – you likely already know White + Warren is a forever fave of mine for cashmere if cashmere rocks your world too!) will keep a new mama feeling chic even if the rest of her outfit is whatever she rolled out of bed with. Believe me, I've been there already – think there have been a couple times I've just kept rocking the same nursing tank for a 2 day streak. I am really looking forward to investing in some new activewear too to get me excited to get back into my routine again (well, at home though…let me know if you have any home fitness apps or programs you love!). So many cute leggings to shop from here, and so many currently on sale!
Nursing-Friendly Pieces
To that end, while every new mum will likely have a 5-pack of basic, boring tanks stashed away, being gifted a really quality nursing tank she can wear out and about without feeling like she needs to cover it up. I have a Knix tank I love but I've yet to try out anything from HATCH and have heard nothing but good things so want to give some of their tanks or bras a go (lots of other gorgeous maternity and nursing options here)!
Belt Bag
I feel like I've never been more conscious of making things in hands reach or aiming to make things hands-free in my life – your hands are literally full all the time. In addition to my Beluga Baby wrap which is a lifesaver for working or doing errands at home while baby-wearing (along with being great for walks!) I pretty much exclusively wear a belt bag out now when we're going for a walk or running errands. I just need everything to be that much more accessible! So many cute belt bag options in the Shopbop promo here! If you want a baby bag too (which you will need), you can find them here (we have the Herschel Sprout and love it)!